Italy is arguably the cultural home of frame building and the great names of Italian bike-making loom large. Cinelli, Colnago, De Rosa, Pegoretti – all hold esteemed positions as the 'old masters'. Another artist in steel who has great cause to be part of that illustrious list is Stelio Belletti, the creative force behind Stelbel bikes. Belletti is less well-known than the other box office names of the Italian bike building world but he certainly boasts the same level of artistry. The Bellini to Raphael, Michelangelo and Botticelli, if you will.

"I managed to meet him and hear the story from him, and I got super passionate about it because it was something really special in the frame building business – the Italian's do it in a special way."

Belletti's path to bike building was unconventional. Alongside his father Antenore, Stelio's engineering field of choice was actually aeronautics and motorcycles. The duo had a few early hits with a fuselage design for the Aero Club d'Italia's trainer plane and a new and improved chassis for the Honda 500 GP motorbike. At the heart of the Bellettis' engineering was a spirit of originality, innovation and hard work that is evident in all of their creations. Such was the talent of Belletti Jr, he could pretty much turn his hand to any engineering task and make something of it.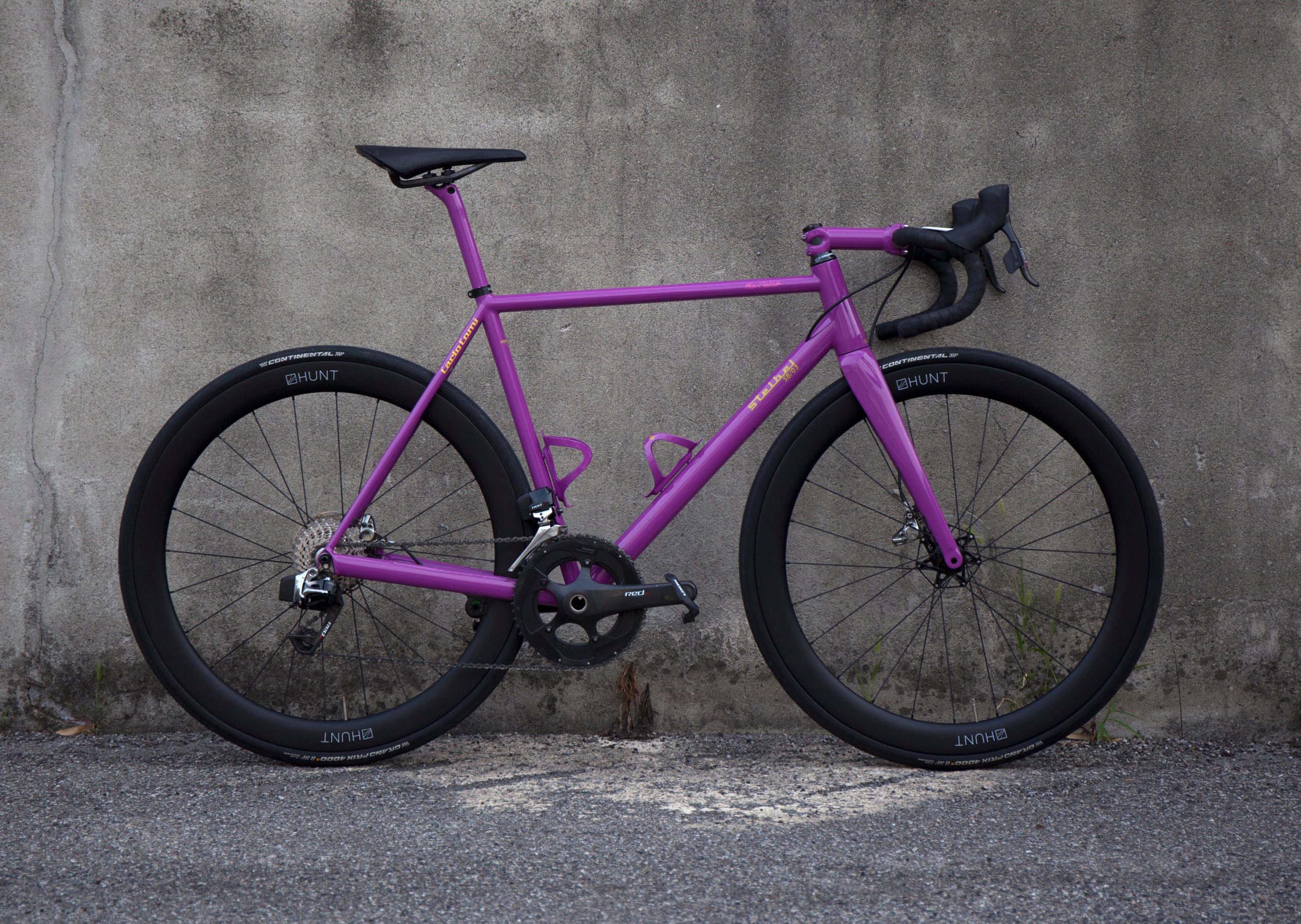 He took this considerable work ethic along with the knowledge he obtained from the aeronautics and motor racing industry and directed his attention towards a great passion of his, cycling. It was the 1970s and having looked at how bikes had been constructed, Stelio went about building his own from his workshop in Rodano, Lombardy. After finding his first success in 1975 when he built the frames for the Polish team that went on to win the team time trial at that year's World Championships, Stelio made his foray into cycling a permanent fixture.
From there, 'Stelbel' – a welding together of the founder's first and second names – was best known for its innovation and unique creations. The hallmarks of the bikes being their unique tube sizes and shapes, and the use of the TIG welding technique that Belletti pioneered. Sadly, the doors were closed on the original workshop in 1990, but this was not the end of the story. Stelbel was revived in 2013 thanks to a collaboration between bike dealer Cicli Corsa and Belletti himself. Almost fifty years after he first dipped his toe in to the world of cycling, a new generation of hand-built bike connoisseurs can benefit from the artistry he has passed on.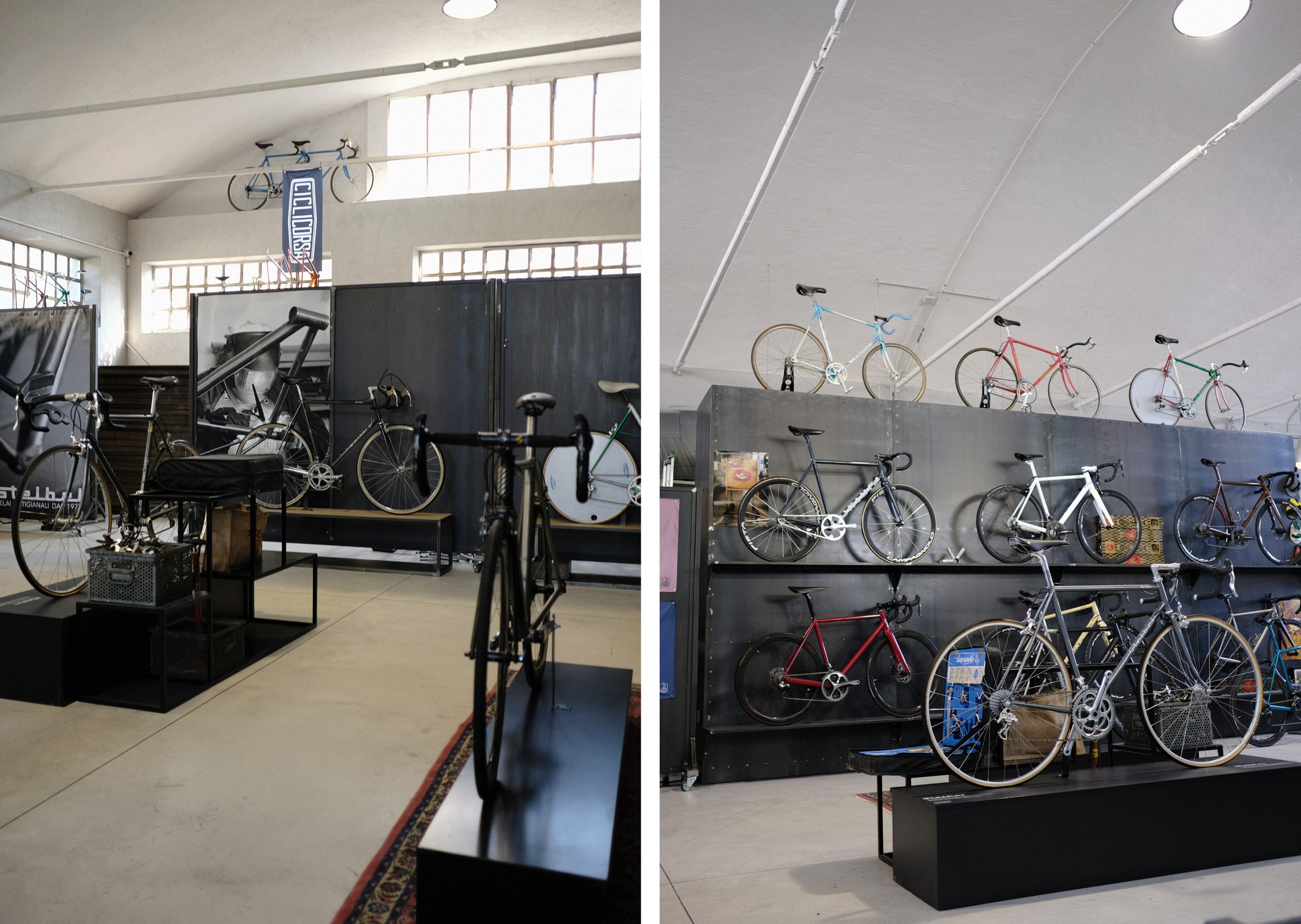 Stelio Belletti is now 88 years old, but product designer at Stelbel, Andrea Cimò, describes him as, "still super active," in the passions that inspire him every day. Cimò himself was a collector and renovator of classic frames but started on his Stelbel journey when a contact offered him one of Stelio's classic bikes. The friend told Cimò the story of the Bellettis and he was instantly hooked. After learning a little about the bike and its maker, Cimò eventually sold it on. It was a curiosity, created by someone he believed to have long-since passed away.
When, much later, he discovered that the founder of Stebel was still alive, he went about meeting his old bike's creator. "I managed to meet him and hear the story from him, and I got super passionate about it because it was something really special in the frame building business – the Italian's do it in a special way."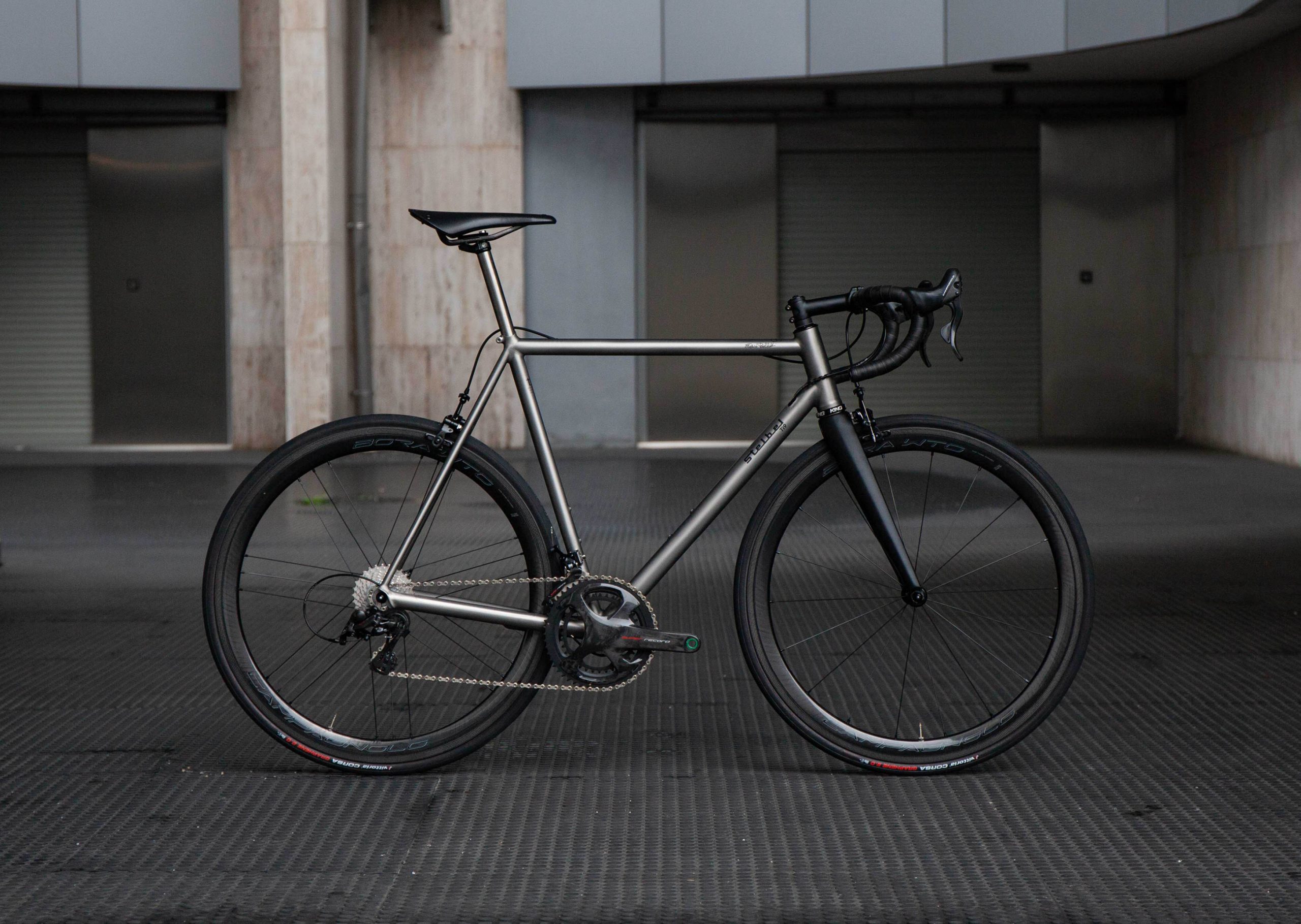 When Cimò became friends with Belletti in 2009, Stelbel was a niche collector's brand with an ever dwindling number of its original frames being passed between a few collectors. In 2013, though, they went about getting the name back on the market; Cimò, Belletti and Cimo's partner in the business Cicli Corsa, Alessandro Caccia.
They took their time with it, making sure the vision was front and centre and past mistakes were not replicated.
Belletti's mission was always to develop new technologies and techniques in frame building. Not content to follow the old ways, instead Stelio hoped to create new trends of his own. As Cimò explains, "basically, Stelio introduced TIG welding to the industry."
TIG-welded joints are much stiffer and stronger than the lugged equivalent, so when Belletti first used the technique in the early seventies, it took a while to catch on – but before long became the industry standard. The technique is now used by most companies when mass producing their metal bicycle frames.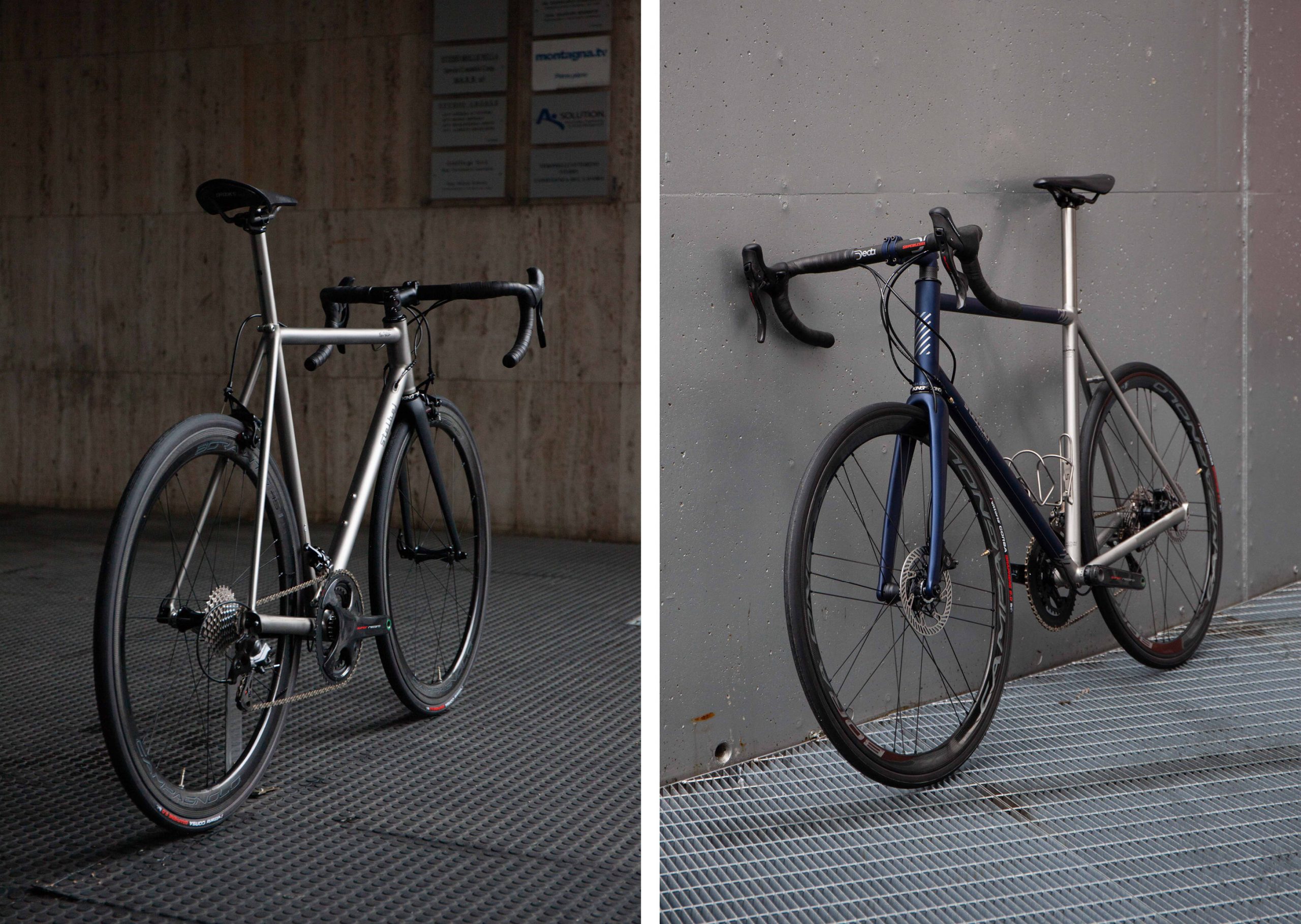 For this new generation of Stelbel bikes, the importance of Stelio's original vision and use of his techniques cannot be stressed enough. They invest a long time in the weld, so the bikes are up to his reputation's high aesthetic standards. TIG welding became the industry norm because it can be done fast, and cheap. But that's not the Stelbel way.
Cimò describes the modus operandi of Stelbel today: "Doing only made-to-measure frames, using only steel, stainless steel and titanium and using only the signature TIG welding technique that he used for his frames in the seventies and eighties."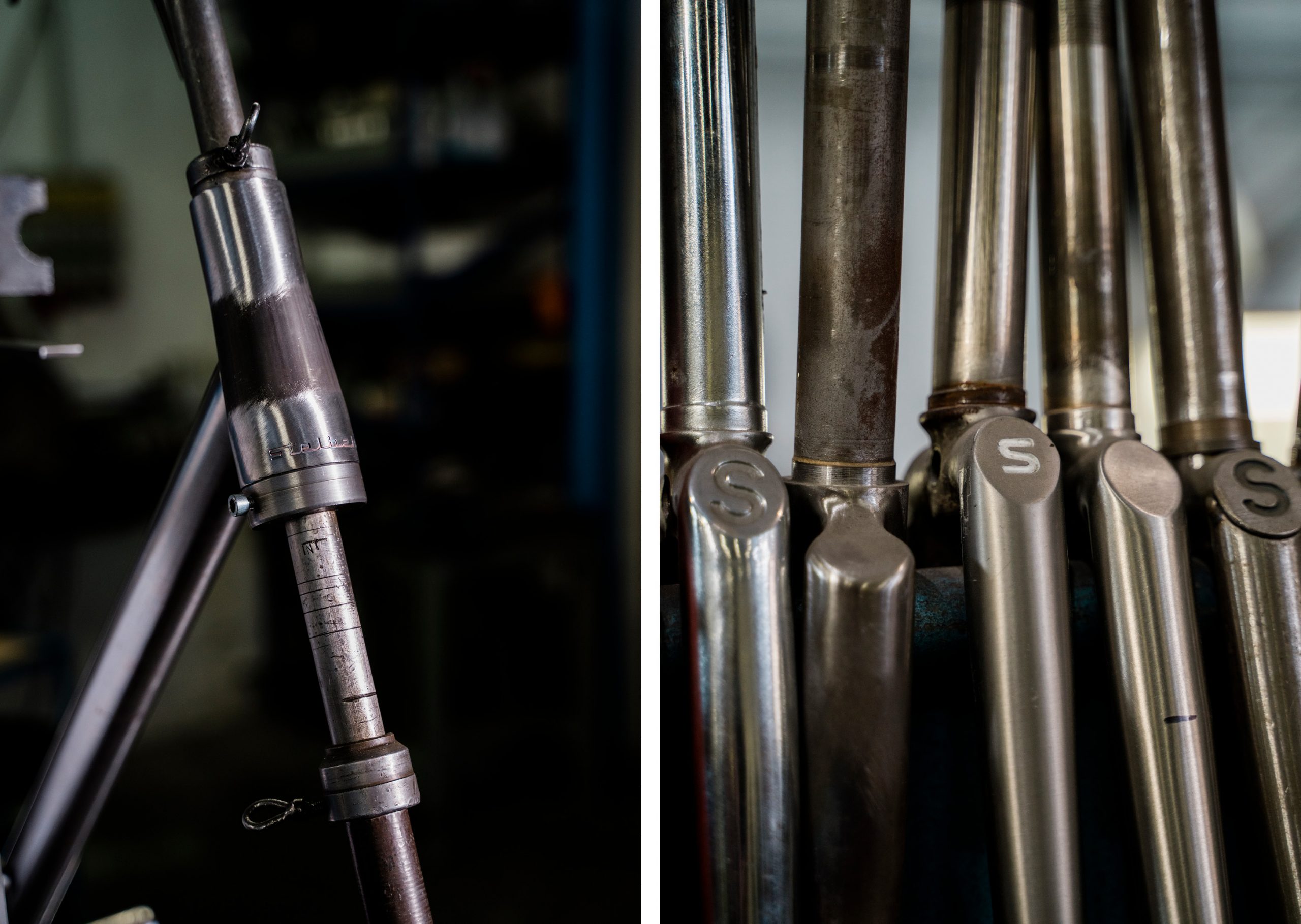 It took a long time to get off the ground because they needed to find someone who would replicate Stelio's aesthetics and techniques on the new range. Bike building has come a long way in the twenty-three years Stelbel were out of the game, so it wasn't easy to find someone who was willing to invest in the project. "Back then we were the little kids. It took a little bit of fate," Cimò says.

"Back then we were the little kids. It took a little bit of fate."

These twenty-three years of innovation within the bike industry have proved to be the biggest challenge for the new Stelbel to contend with. The world of bike building is now dominated by the production of carbon fibre frames from moulds, a cheaper and easier process with very little human input at each stage of the production.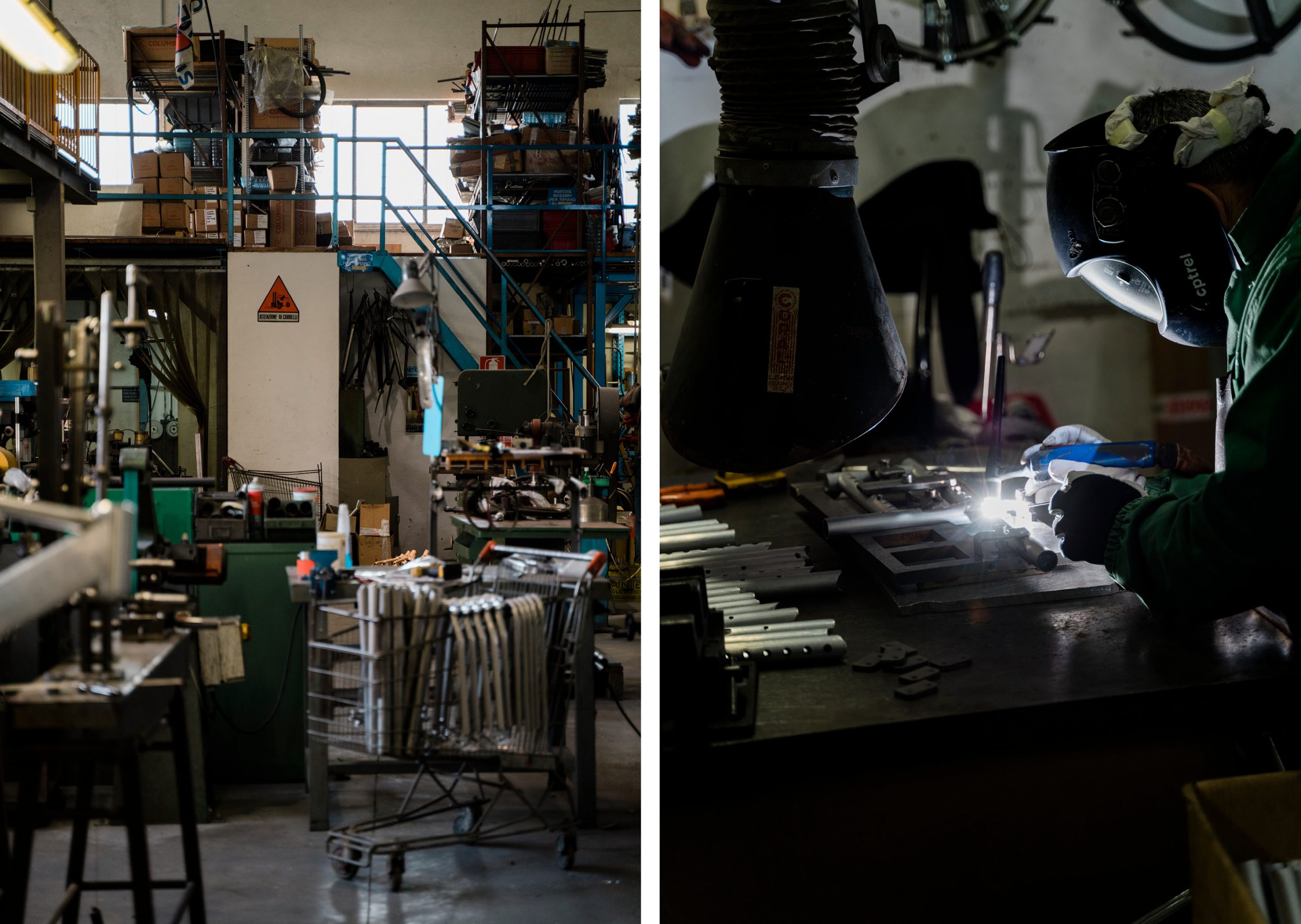 However, for Cimò and Caccia it's vitally important that Stelbel sticks to its roots. As Cimò explains, "Making one frame at a time guarantees a certain quality. Every step that we take, there's a quality check in between and it is necessary because it's handmade and handmade means that anything can change from one frame to another. It makes them unique.
"The challenges are connected to the fact that there's a lot of things to keep in mind. Of course, it will be faster to build a hundred frames perfectly the same in the same size than producing one frame at a time."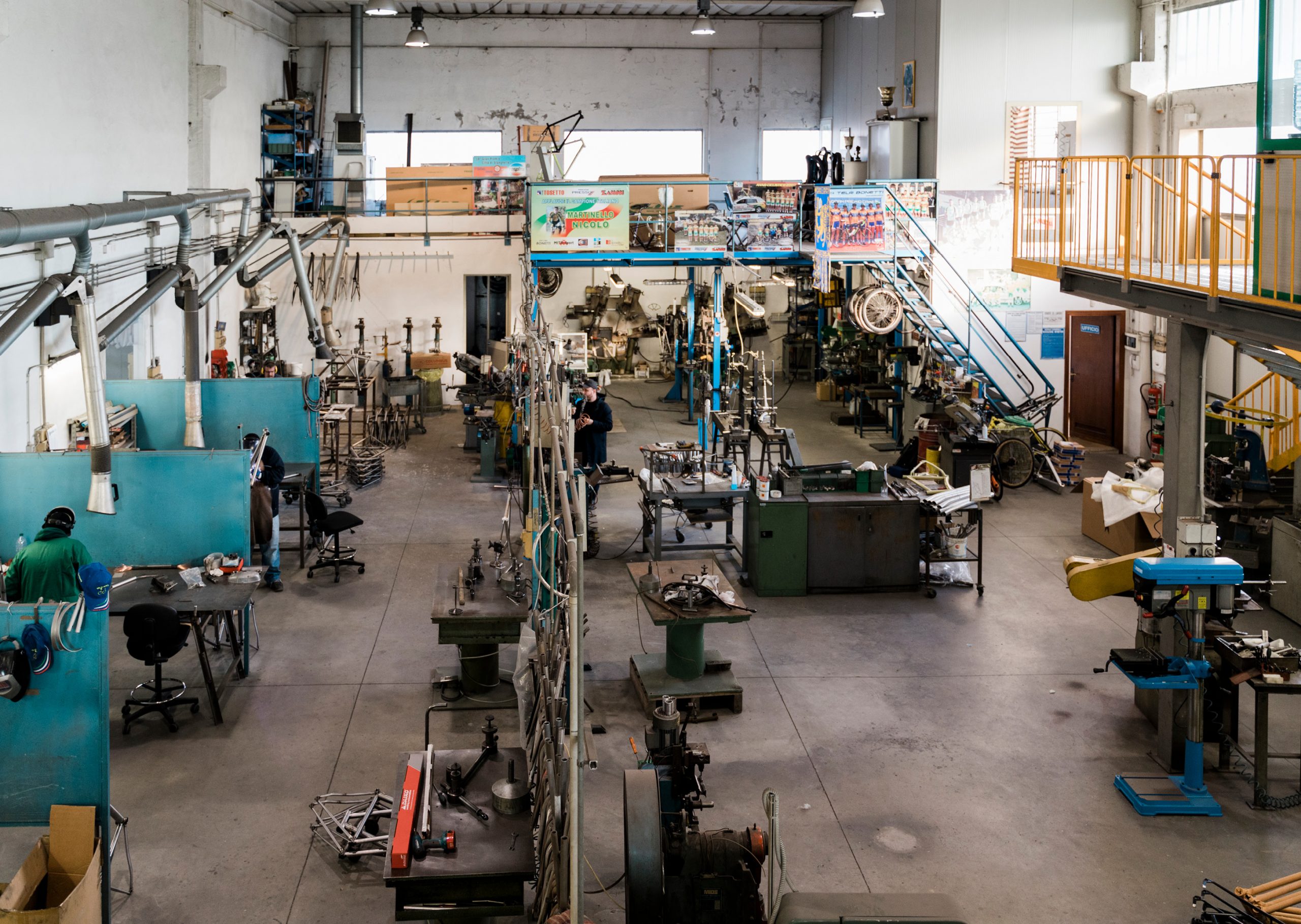 The tubes of every Stelbel frame are mitred and welded in infinitesimally different ways to match what is required by each individual client, factoring in their measurements, weight, way of riding and geometry. Stelbel's product designers then iron out the technical details. These include the chain stays, the specifically-designed dropouts and a set of custom tubes that are made specially for the brand by Columbus. At the heart of Stelbel is – and always will be – Stelio Belletti's vision and passion for innovation. As Cimò explains, "trying to do things the way he wanted is more important than making extra profit."
That's the thing about working in such a niche. You have to be content with the fact that you invest a lot of time and effort but make much less of a profit than the big brands. It's all about the passion. Bikes are not just for hanging on the wall. At the centre of Stelbel's vision is practicality and use. Maybe this comes from Belletti's background as an engineer where you can make something look aesthetically pleasing, but it also needs to fulfil its core purpose and work to its best ability. This passion permeates the contemporary workforce as well though, says Cimò.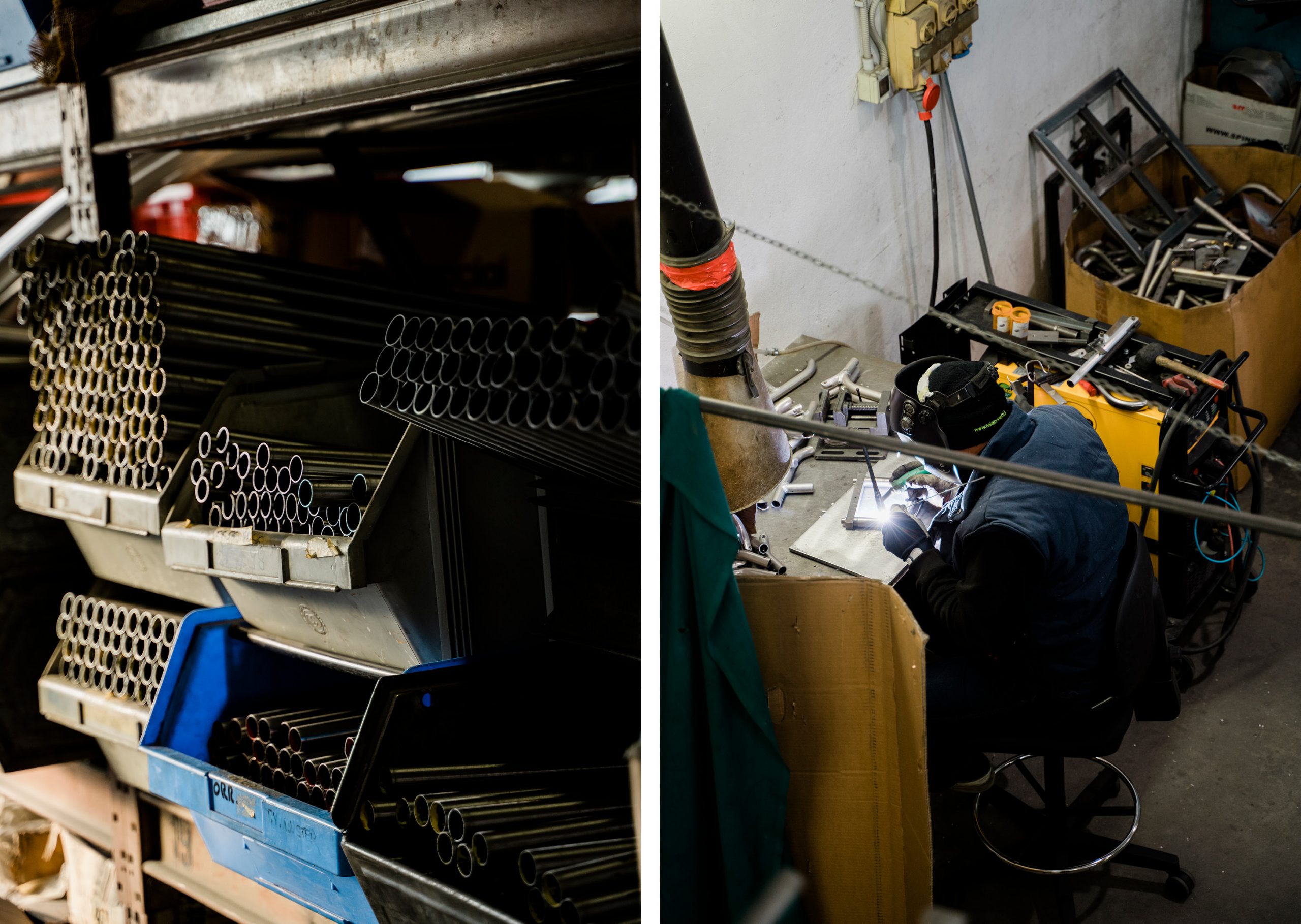 "Not many of us have shaved legs actually. We go out and ride for fun and in a group and always have beer and cheese in between, that's the kind of cycling that we do. As a result, a Stelbel not only rides well but is fun to ride too." So, what of the future? "Keep innovating. Stelio was such an innovator. We want to keep innovating and we want to stay loyal to the original guidelines.
It won't ever be a brand that is going to make thousands of frames," Cimò says. This purity of vision allows for Stelbel to have great freedom in what they do. They do not go with the prevailing wind and set off in search of the next trend, rather they stay rooted in their processes and the clear vision of Stelio Beletti, an artist in steel marrying old and new. A true renaissance frame builder.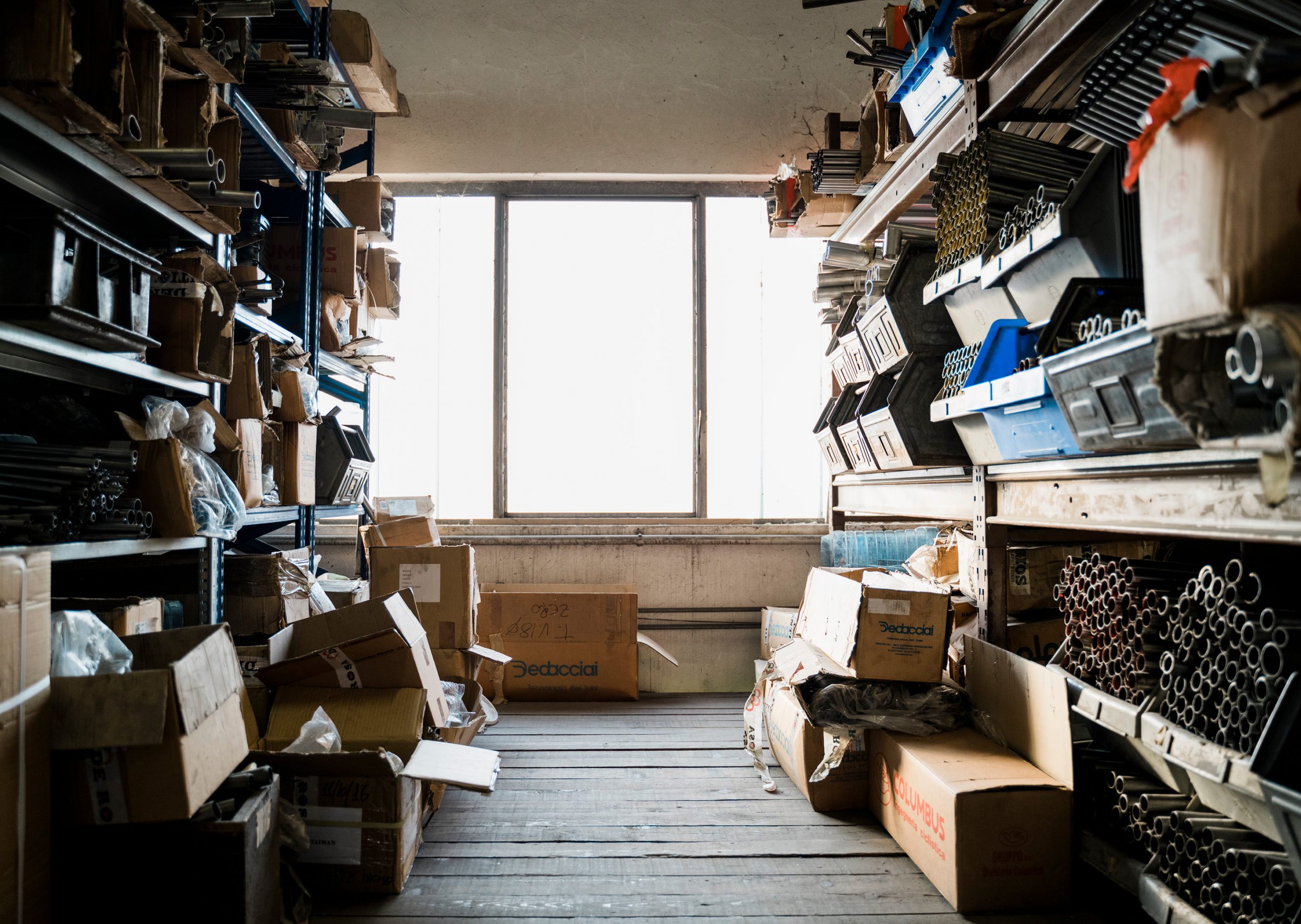 See more of Stelbel's unique creations at their website and on their Instagram.
Stelbel Essentials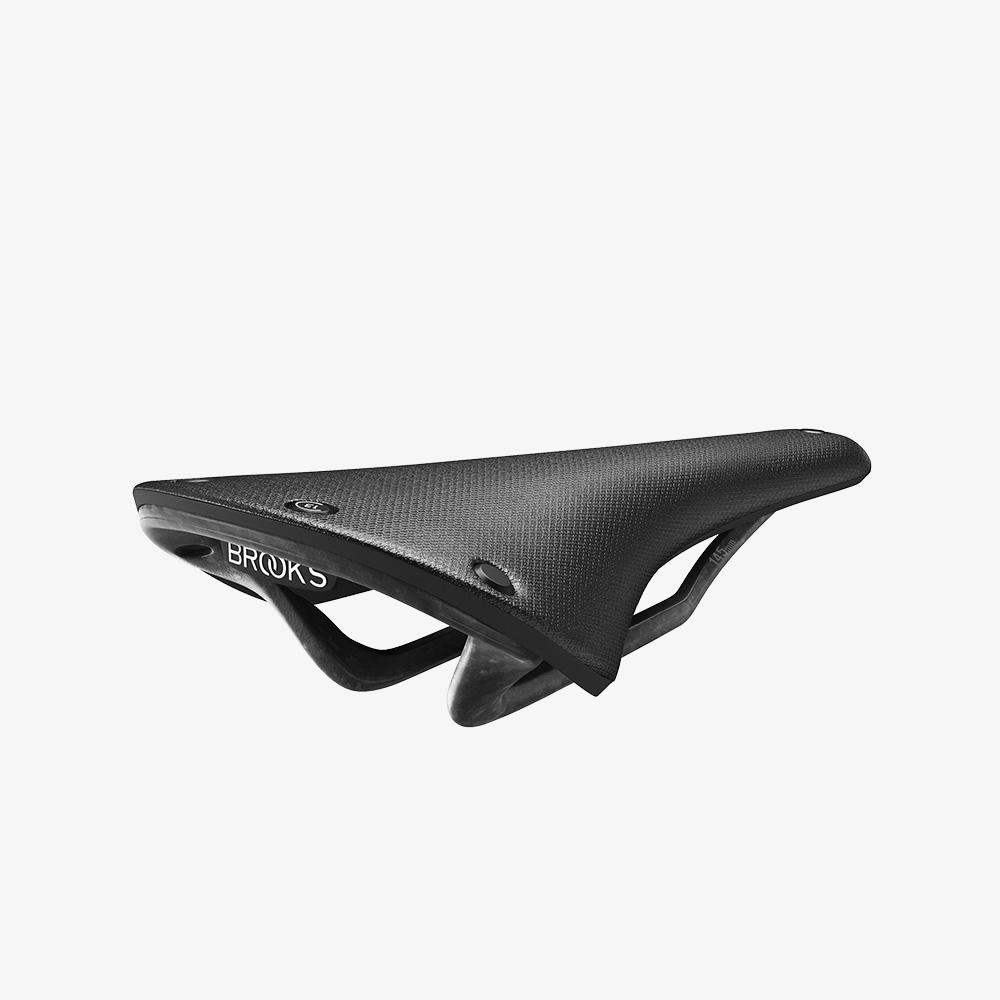 C13 145 MM SPECIAL
The lightest Cambium ever.
DISCOVER MORE
More Bikes Stories
6965
"Design is everything" – Fairlight Cycles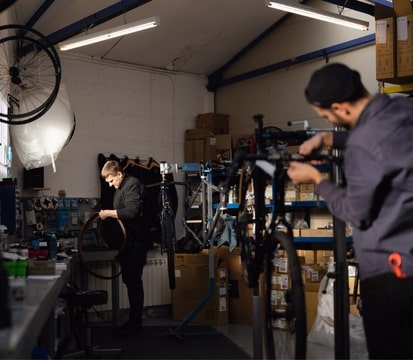 Discover the bikes that sell themselves, designed by Dom Thomas and the Fairlight team.

READ MORE

6874