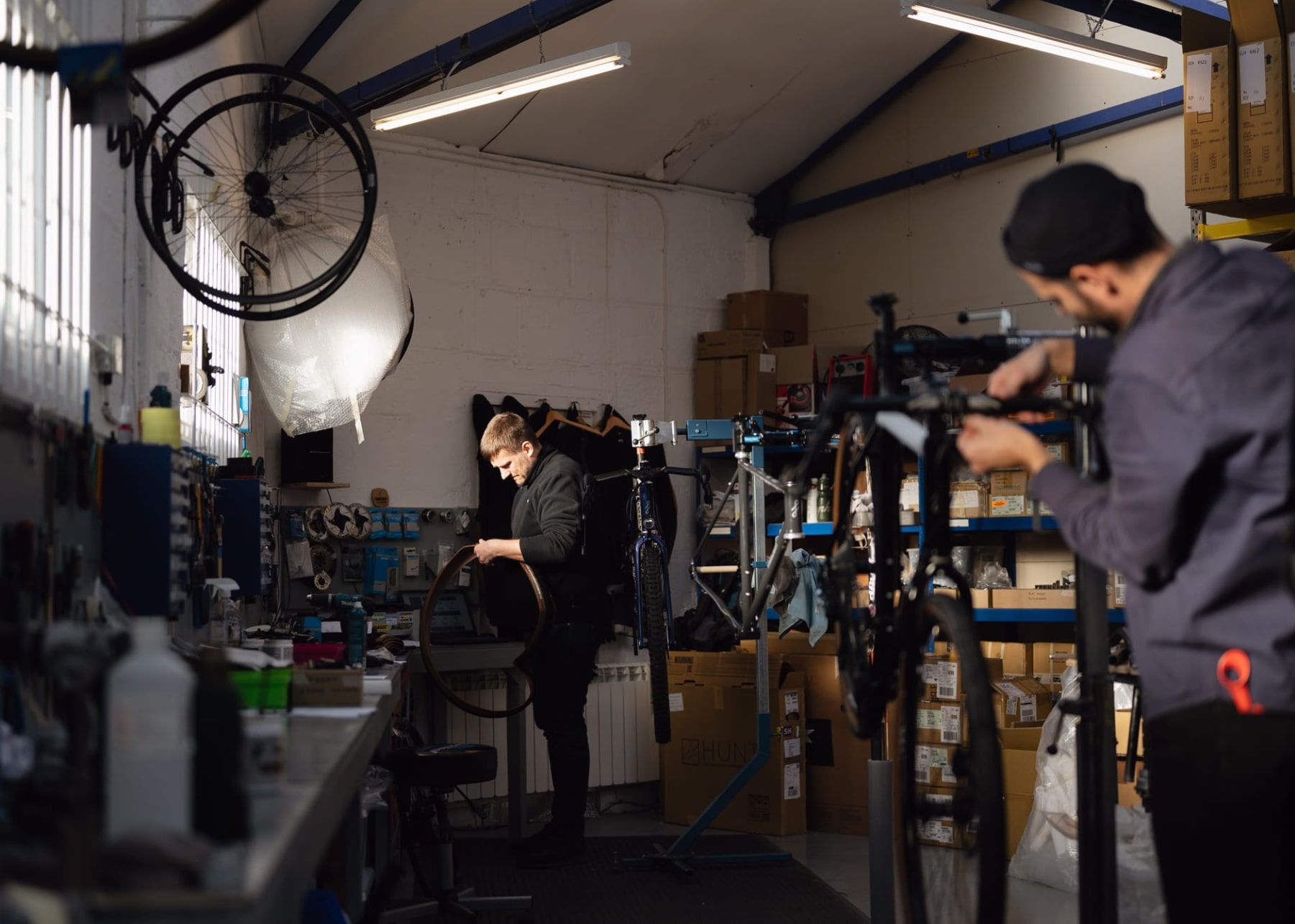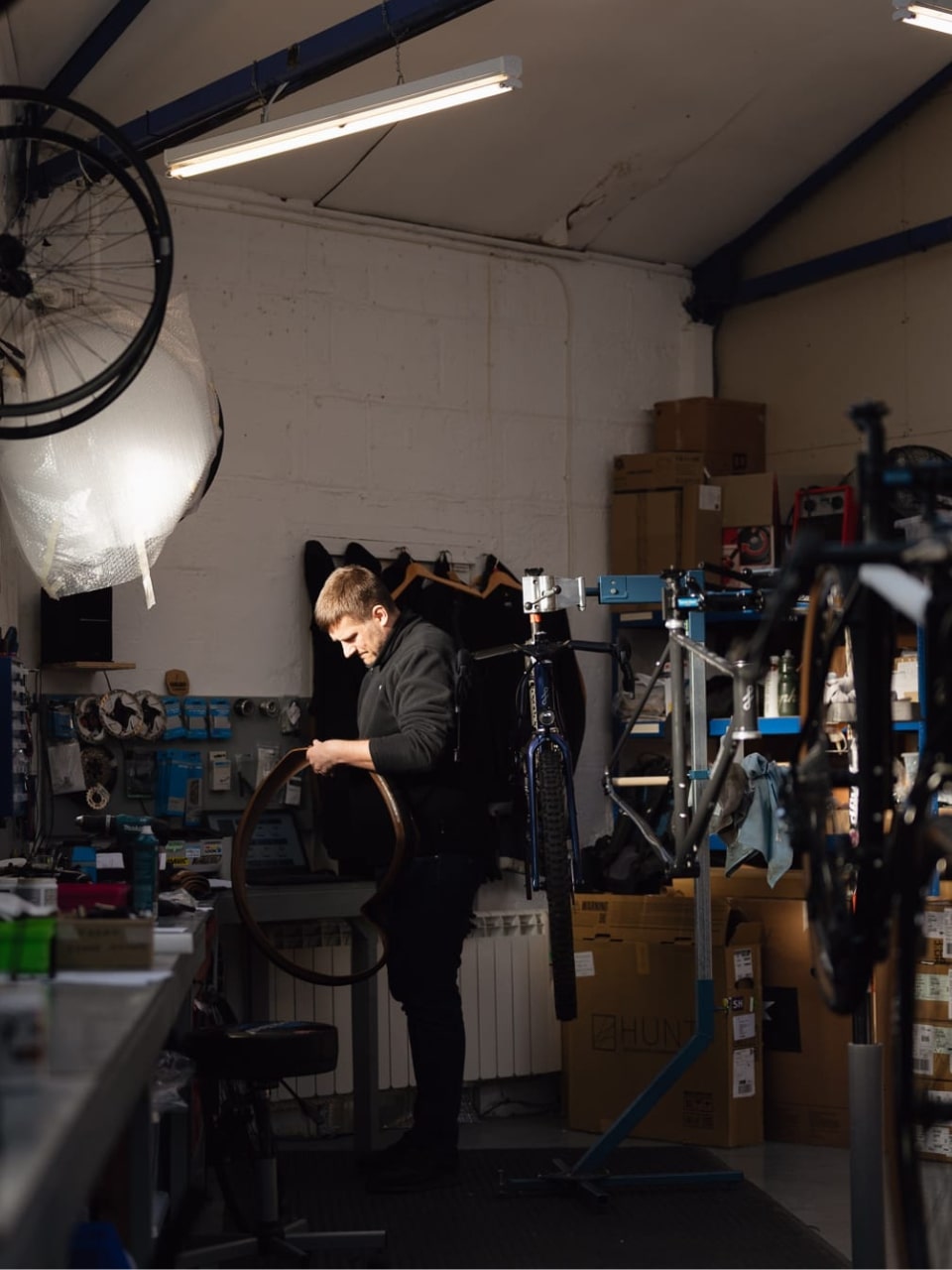 Bikes
Fairlight Cycles
The bikes that journalists buy
By Anna McEwen
From lead bike designer at Genesis, responsible for bikes such as the professionally raced Volare 953, to hand-building custom bikes for his own bespoke brand, Wold Cycles, Dom Thomas is something of a stalwart of the frame designer world. He is now co-heading the bike brand, Fairlight, a design and function-oriented company that manufacture cycles intended to be of superior quality, affordable and most importantly enjoyed.
Brooks caught up with Thomas to discuss his rich history in the bike industry and extensive knowledge of what it takes to create well-renowned bicycles. And as co-head of a company that sits in a niche spot in the market, somewhere between custom and mass-produced, why he thinks the young brand has had the success it has.
"I have worked in the bicycle industry for 20 years, with the last 12 years focused on design and manufacturing. I was the bike designer and brand manager for Genesis bikes. I ran the brand for three years and learnt a great deal about mass production. I left Genesis to pursue my dream of hand-building frames."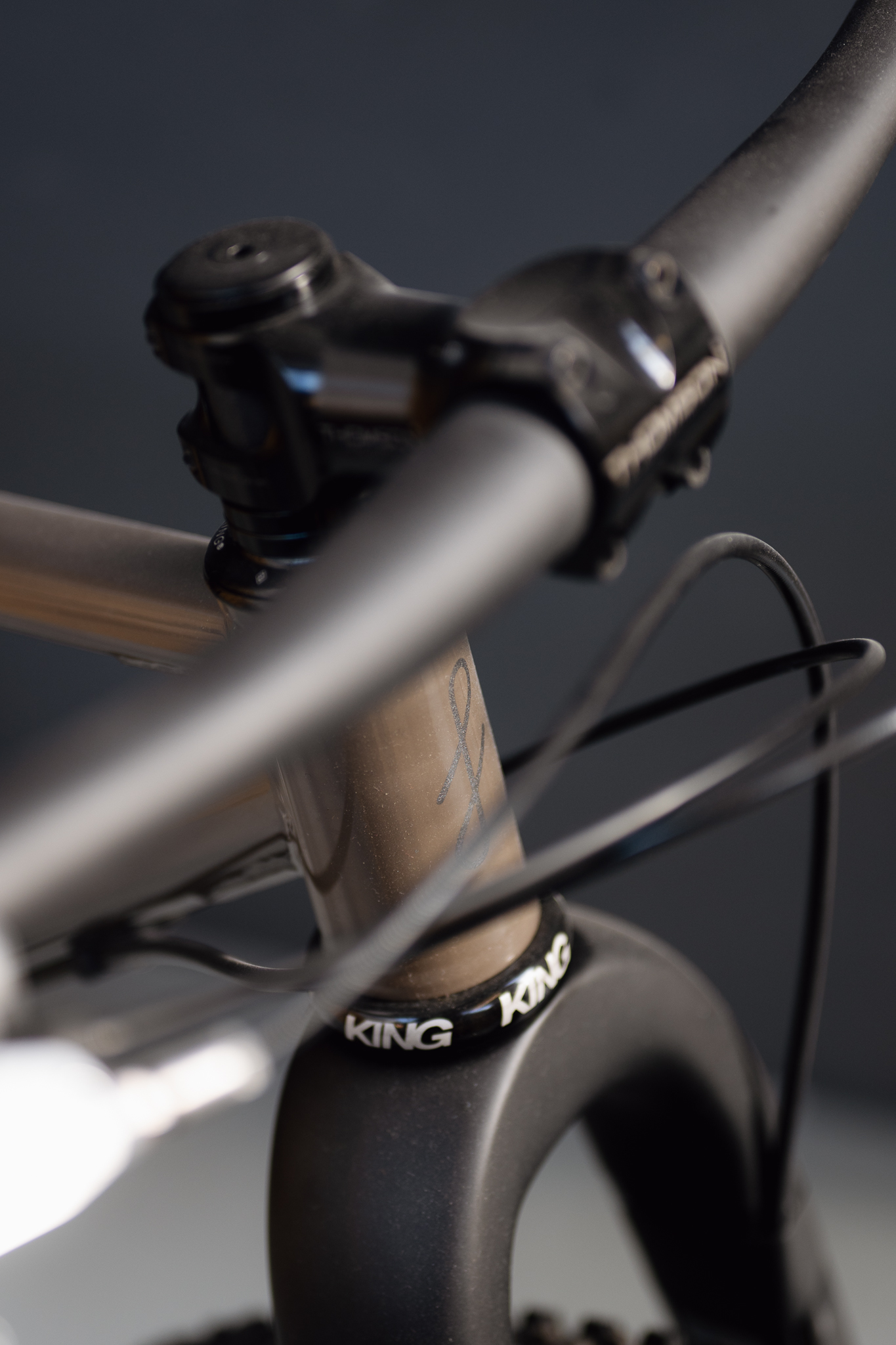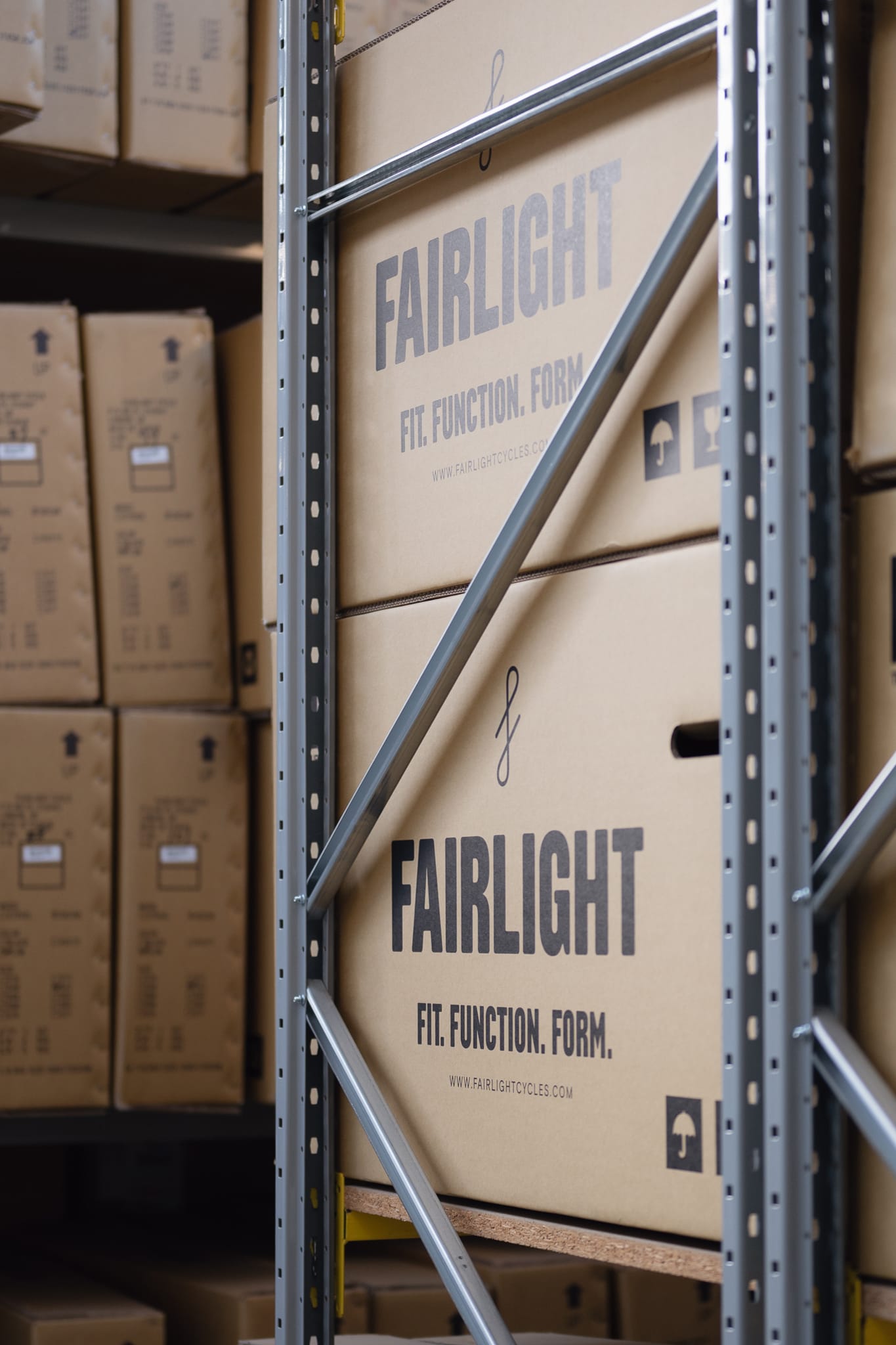 From overseeing a whole raft of bike models, Thomas swung to the other extreme when he entered the world of bespoke.
"I spent a year doing brazing and TIG welding evening classes, and went to set up a workshop in Lincolnshire, which contained every jig and tool you can imagine. So, although I was a designer before that, it is a quite different skill to actually fabricate and build a frame. It totally changes the way that you think about the design process; design and manufacturing are completely inseparable."
Thomas's credentials and passion shine through in the design of Fairlight's bikes, a reflection of his "design is everything" ethos.
"All of the tubing for the bikes is customised for us by Reynolds. If I were making a single frame, they would not go to the same level of collaborative effort that they're doing for us now. Whereas if we're doing a thousand of a particular model over the course of a couple of seasons, then there is enough business there to warrant new tooling, new tube butting, shaping etc.
While many companies would be cagey with the deeper details of their products, Fairlight swim upstream. Thomas explains that each model the brand sells is accompanied by a deep, involved set of design notes. The level of detail is impressive to say the least.
"It's a document of roughly 100 pages that features raw frame and zoomed-in photos of every part of the frame. We talk about why it's the way it is, from the butting and shaping of every individual tube on the frame, to the dynamo wiring considerations and the Bentley x Fairlight dropouts. We talk very openly about it all and I think it's been one of our biggest selling points."
Interestingly, Fairlight has shied away from traditional advertising or spending money on publicising the brand. Instead, relying on their bikes to do the talking. It is a strategy, Thomas says, that is working for them.
"We've had a fair number of journalists buying a frame with their own money, which is always very humbling, it's perhaps the best advertising we have. It also tells us we're doing something right, if these people want to spend their hard earned money on our products then that's great. If we can appeal to those in the industry, then hopefully the rest will look after itself."
"It tells us we're doing something right, if these people want to spend their hard-earned money on our products, then that's great. If we can appeal to those in the industry, then hopefully the rest will look after itself."
In a time when the bike industry is reeling from the effects of prolonged global turmoil, many brands have seen a downturn in orders, but Thomas suggests Fairlight has continued to see buoyant business.
"We've been wondering why we haven't seen a drop in orders, with the cost-of-living crisis and general global anxiety. I can only put it down to the fact that people are doing their research to make the most considered purchases they can. They are seeing a review and are latching on, then seeing the design notes and thinking that 'this is a hard spend for me in a difficult time, so this is the one'."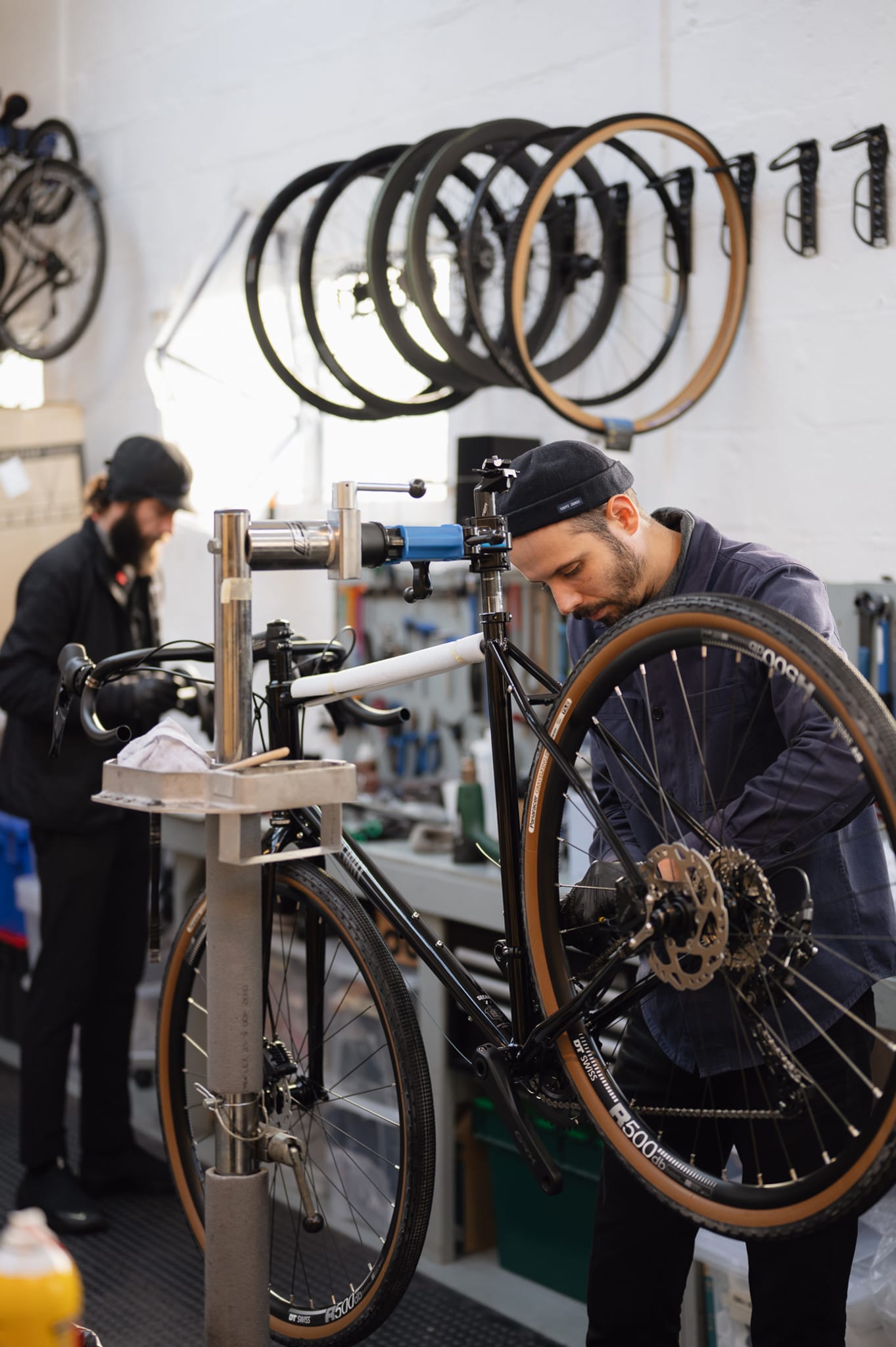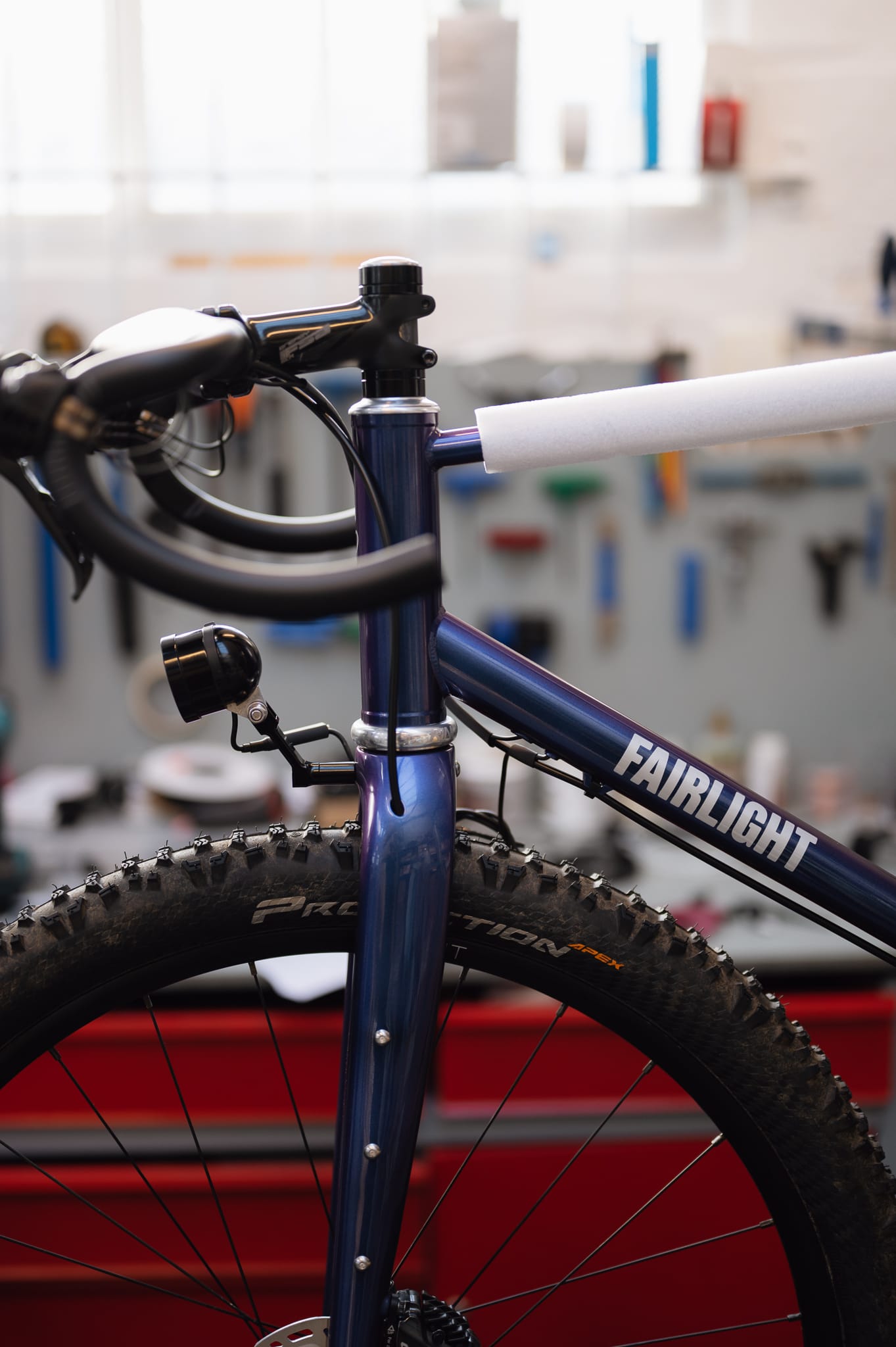 Fairlight blurs the lines between custom-made and mass-produced and takes the customer experience seriously, with a website featuring a 'fit finder' that goes beyond the basic 'jpeg with a geometry diagram and size chart' that is typical in much of the mass-production market.
Fairlight also recognises that two people of the same height will have different proportions requiring a different riding position to ensure rider comfort. They call this concept 'proportional geometry' and it all comes together to bridge the gap between a vastly expensive custom bike and a mass produced one that may not meet everyone's requirements.
The Fairlight range now includes the Holt, a mountain and off-road addition.
"It was three bikes for a long time, but we added the mountain bike recently. So, now there is the Holt, Faran, Strael, and Secan. It is a small, focused range. Once you get into the fine margins there is a huge amount of work that goes into trying to push things forward. We are very aware that we've created a rod for our own back by creating these five-star products, but we will remain obsessively focused on design and to trust the process; design is process."
Naturally, as the brand has continued to grow, learnings have been made along the way. Thomas says he has learned to be diligent and focused about every step.
"We have faced challenges, one of the things Jon [Reid, Fairlight co-founder] and I have learned is that one of the most important traits you can have when running a business is to be durable. Manufacturing is difficult, the opportunities for error are many. You learn over time that when something goes wrong it isn't the end of the world, rather you have to flip it around in your head so that it becomes a challenge to get through.
"Making stuff is hard, things can happen on the way to completing a fully assembled product. If an issue is discovered, or a hurdle encountered, during mass production, it can feel like the end of the world but there is always a solution. Often this can involve time and money, so you learn to be obsessively diligent, although issues are often outside of your control, and now one of my key values is being resilient."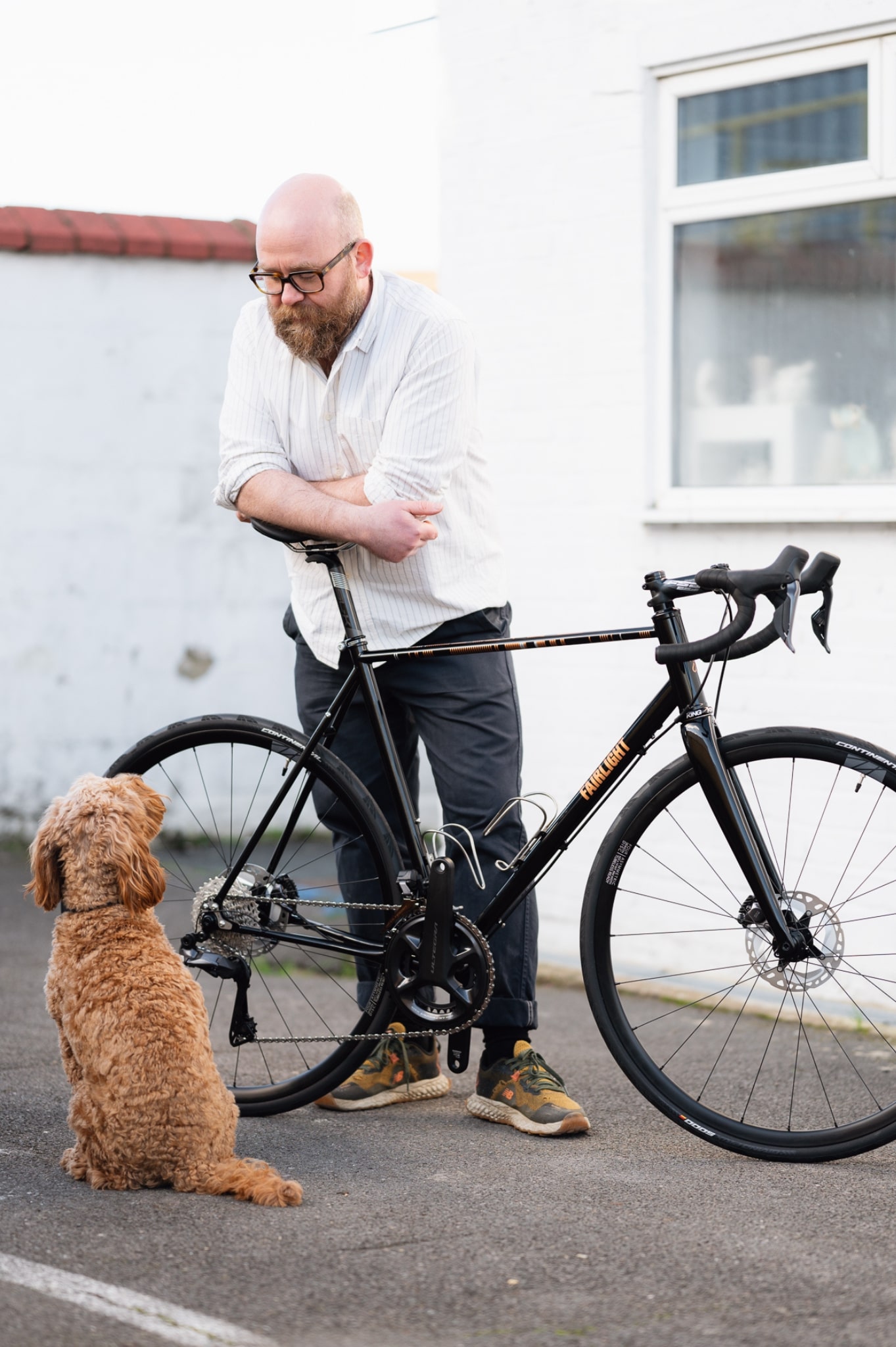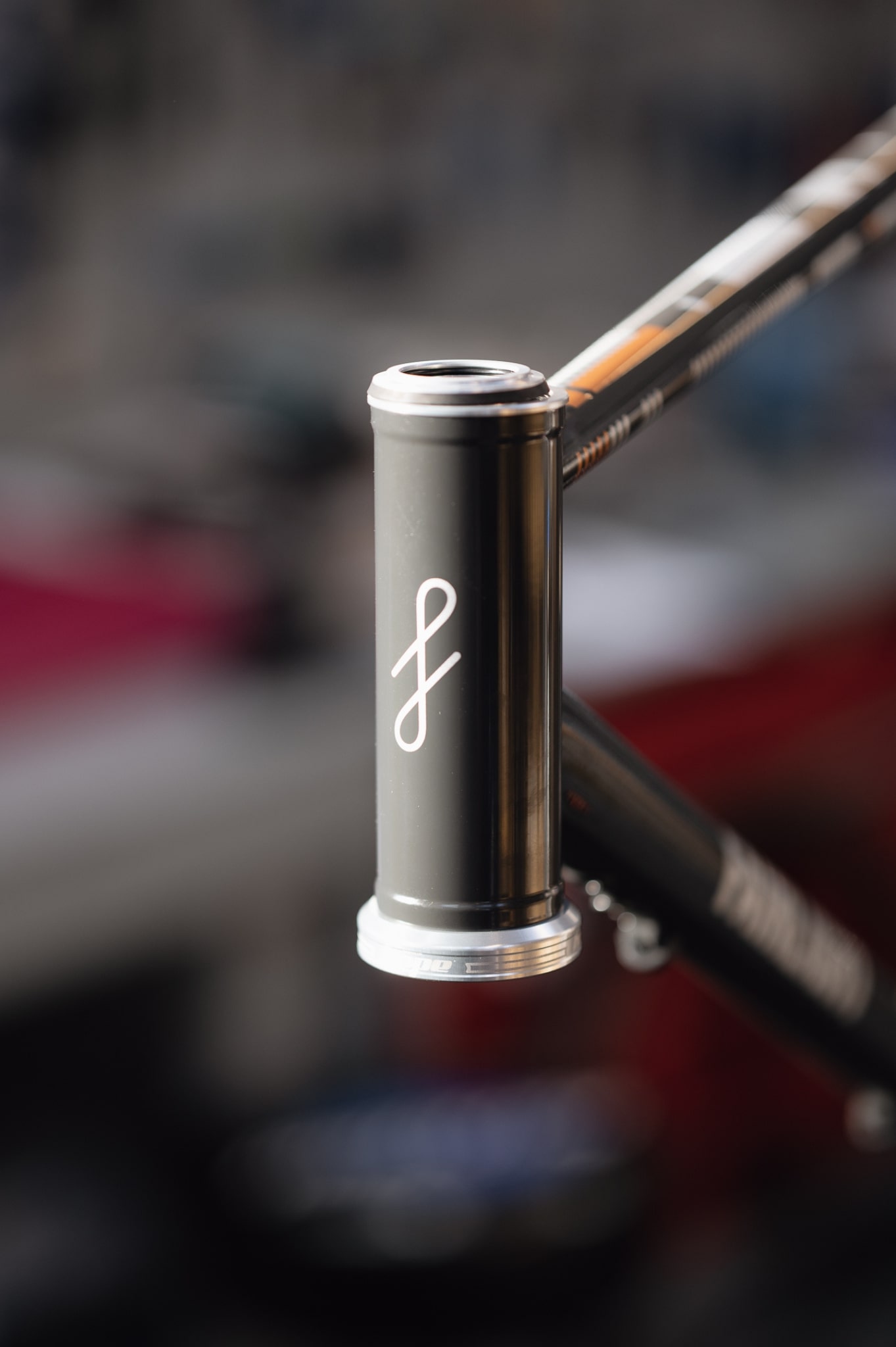 Thomas's guiding principle is clear; design bikes that are the best they can be for an accessible price. Ultimately that means pouring hours and hours into tiny details on every frame, but also recognising that the additional costs may place his creations out of reach for many. Dead-set against this, asserts that thoughtfulness, obsession and care do not necessarily add cost.
"I like to work within the restrictions while moving the 'line' a little bit. The design should not be abstract, but rather informed by how it is actually made, using existing well practiced methods, then looking how to refine or evolve that. Ask a lot of questions, be prepared to be told 'no' a lot, but always push back. It is in those 'edges' the good stuff happens. The idea of good design is making something that is functional and elegant but also affordable. Our products are very affordable if you price them up against what you'd perceive as more mass-produced options. We also only sell directly to the consumer so there is an automatic value there and a margin we don't have to add on for dealers.
We are conscious at every step of the process, that we'd rather put a smile on 1,000 people's faces, than 10 people through making 10 bikes that are £10,000 each. I have been in that world before and it is a great feeling too, but I like the idea of using mass production methods combined with hard-earned experience, diligence and care to guide things without adding cost."
Being transparent about their intentions is refreshing. For Thomas, design transparency has been key to their success and he thinks he will see more of it industry wide.
"I hope openness, care and design integrity will replace opaqueness and big marketing. It is certainly what I look for when making purchases myself."
Even after all his years in the industry there is one aspect of his work that will never grow old for Thomas.
"One of the main things I love about what we do, is when you get an email from a customer saying that they love the bike and they've done loads of things on it. You often form a connection with the bike you ride so the fact we can create a product that creates a lot of joy for people is good."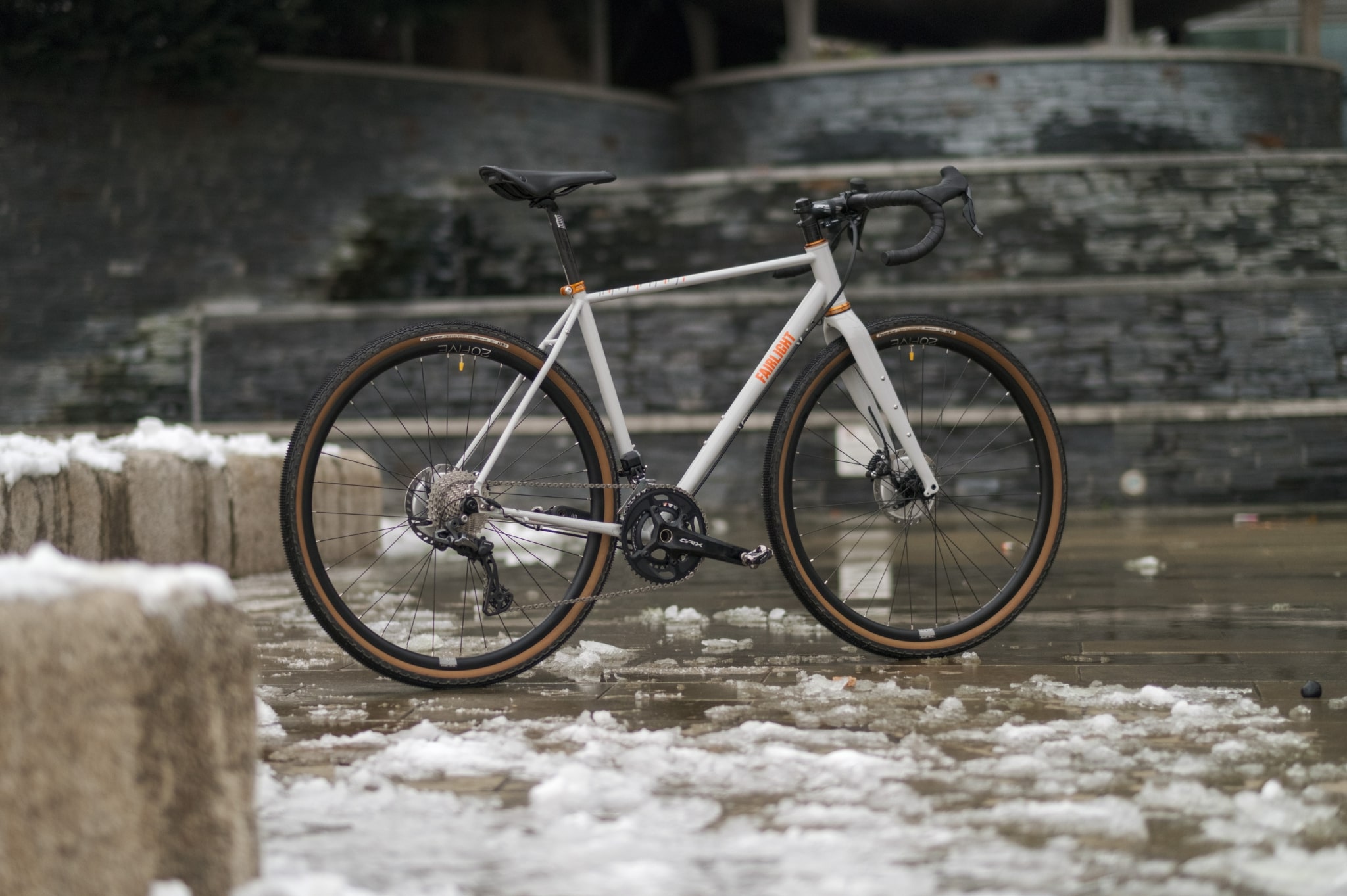 And looking forward Thomas has clear hopes and aspirations for Fairlight.
"We hope to try and build a timeless brand where we aren't enormous but always sustain a good level of business through having a reputation for thoughtfully conceived bicycles that are well executed and rooted in real world 'everyman' riding. Superior design is accessible."
Fairlight Cycles Essentials
More Bikes Stories
6874
Stanforth Bikes, where building is in the DNA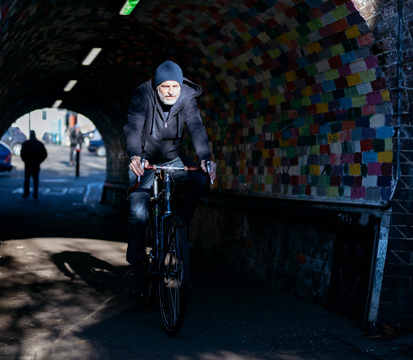 With a family history of bike building, Stanforth talks to Brooks England about heritage and forging his own way.

READ MORE

6752