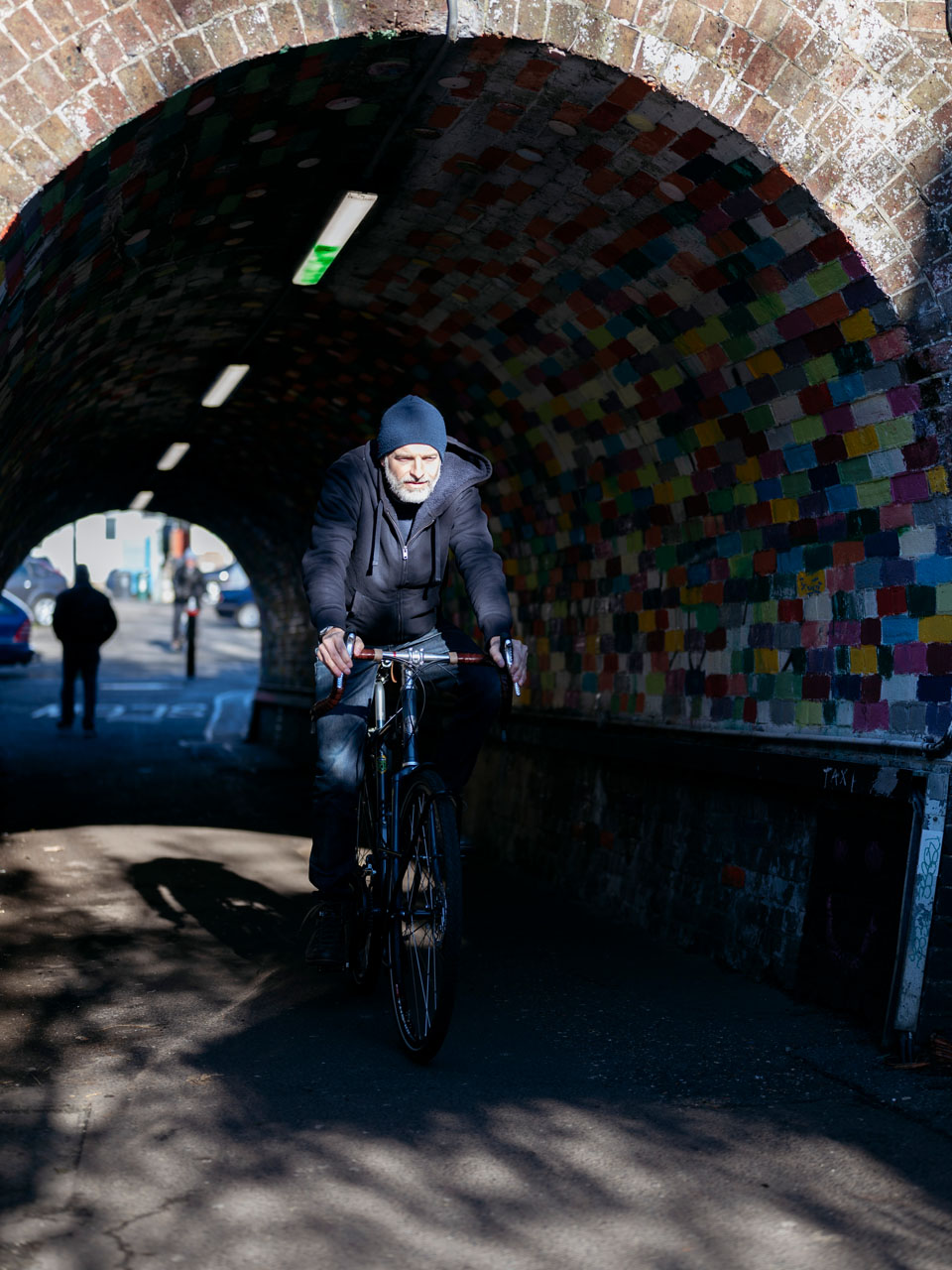 People
Stanforth Bikes
Where building is in the DNA
By Kit Nicholson
It was only a matter of time before Simon Stanforth started making bikes of his own.
Born into a family rich with bike-building history, Stanforth started designing custom-made steel touring bikes in 2014, leaving behind a life of intangible, hollow satisfaction in the office to build on a moment of childhood inspiration.
Brooks England spoke to Stanforth about the business of building bikes, the untold and all-too-often unknown benefits of custom design, and finding a balance between sacrifice and satisfaction when following a dream.
The concept of 'the family business' is not something you hear so often these days, but it's impossible to ignore the rich seam of bike-building history that runs through Simon Stanforth and his eponymous company.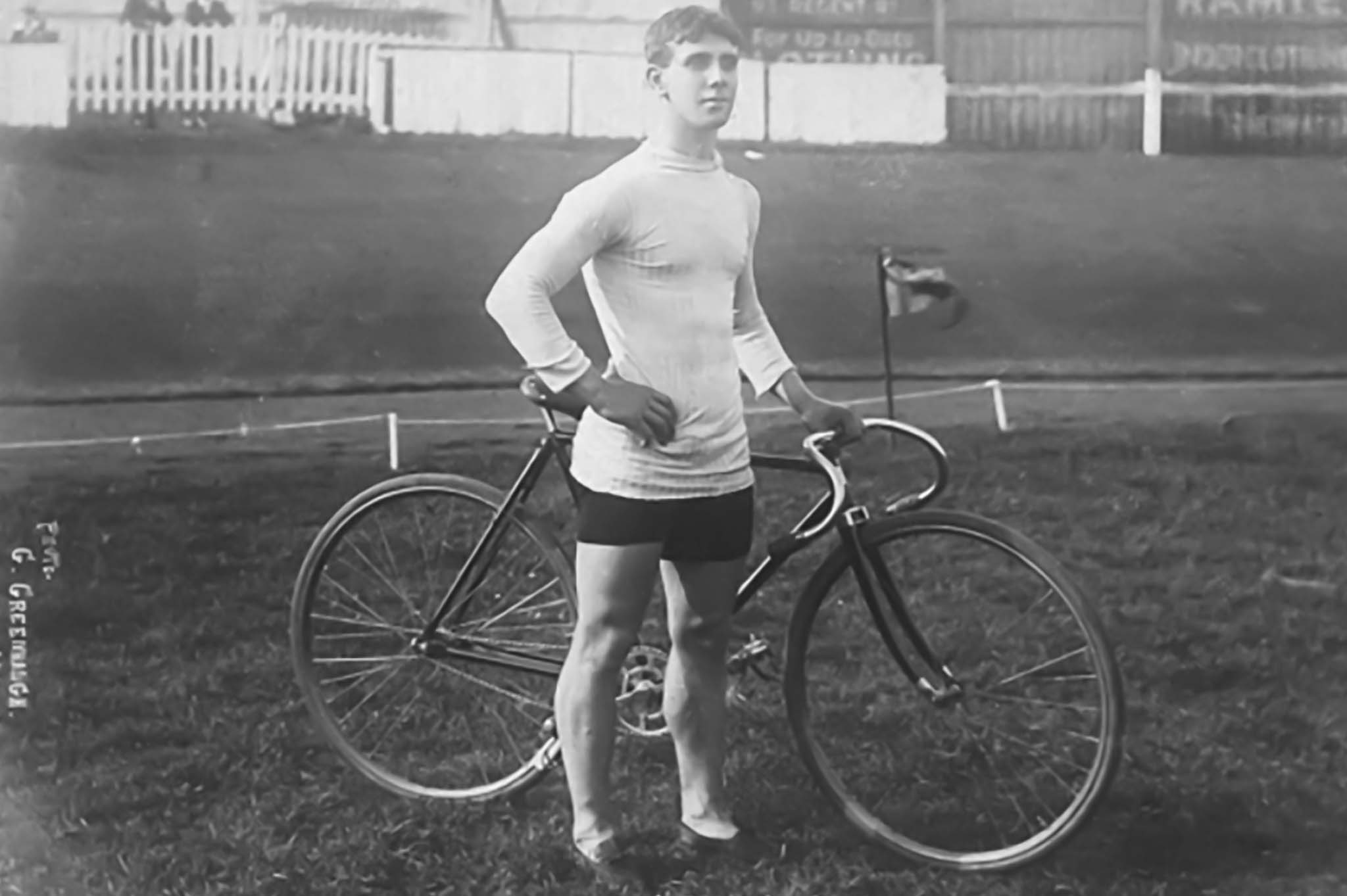 "My great-great grandad on my mum's side was a frame builder in Bristol and later Coventry in the early 1900s, and his brother raced one of the bikes in a couple of events at the 1908 Olympics. So there's a lot of bike history through my mum. And my dad had a company called Saracen from the early eighties, one of the first brands in the UK to make and sell mountain bikes."
But it wasn't necessarily these ancestral connections to the craft that drew Stanforth into building his own bikes. In 1984, cousins Nick and Richard Crane set a new altitude record by riding to the summit of Mount Kilimanjaro (19,230 feet), and they did so on a pair of Saracen Conquest bikes, long before mountain bikes became the low-slung frames with all sorts of suspension that we know today.
"I went to see the Crane cousins talk in Leamington Spa when they came back," said Stanforth, who was about 11 years old at the time. "I was just wowed by the really cool images of them on Kilimanjaro and hearing the stories about the trip, then I met them after the talk. It really stuck with me. The only cycling I'd seen before then was road cycling, but the Crane cousins showed me that bikes can go literally anywhere. It changed the way I thought about bikes."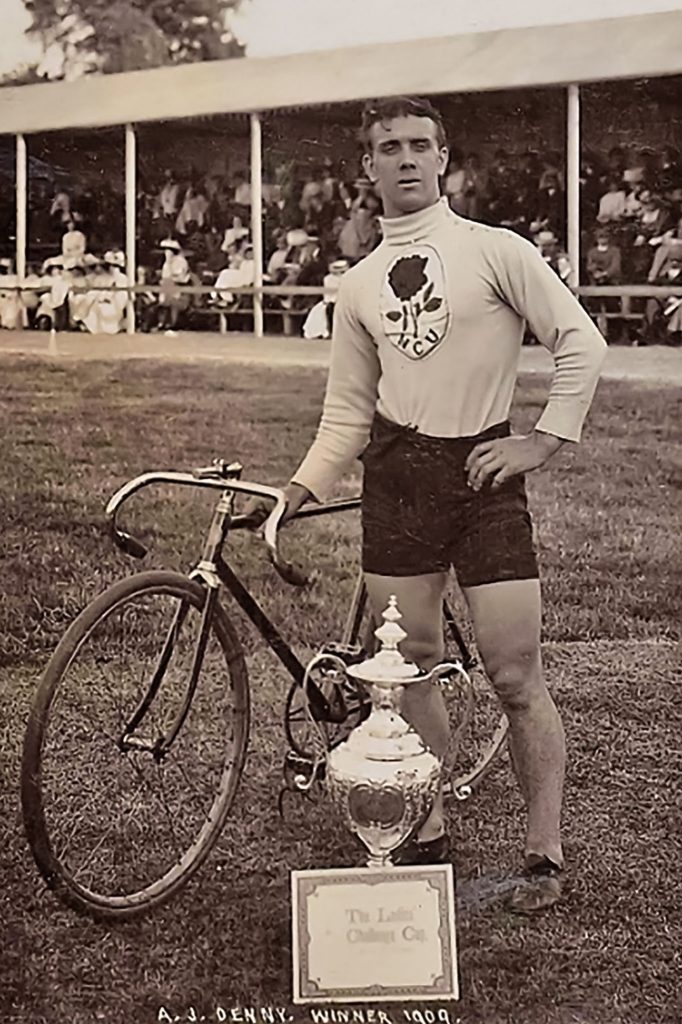 That talk from the Cranes is, in Stanforth's words, "where it all stems from".
Stanforth went to work in the Saracen factory as a teenager, during holidays, summers and Saturdays. Then he consulted for his dad in his twenties as he took a brief detour into the world of advertising, all the while having frames made and making tweaks to his designs. The desire was always there.
Like his bike-building practice, the pieces were falling into place for the young Stanforth, paving the way for an almost inevitable future.
"Bikes have always been a part of me. I used to test all the Saracen bikes and while they were ok as mountain bikes, those early eighties models, with really long chainstays and quite an upright position, they really lent themselves to expeditions. Touring bikes have come a long way, but the DNA of those early UK mountain bikes is in my own expedition models."
For Stanforth Bikes, the process begins and ends with human interaction. Each and every Stanforth bike is born from a personal engagement between Stanforth himself and the customer, either in person or remotely.
"The way it works is the customers come to me, I take their measurements, then send all the tubes, forks, guides, everything to a genius called Lee Cooper who puts it all together. Then it comes back to me for assembly."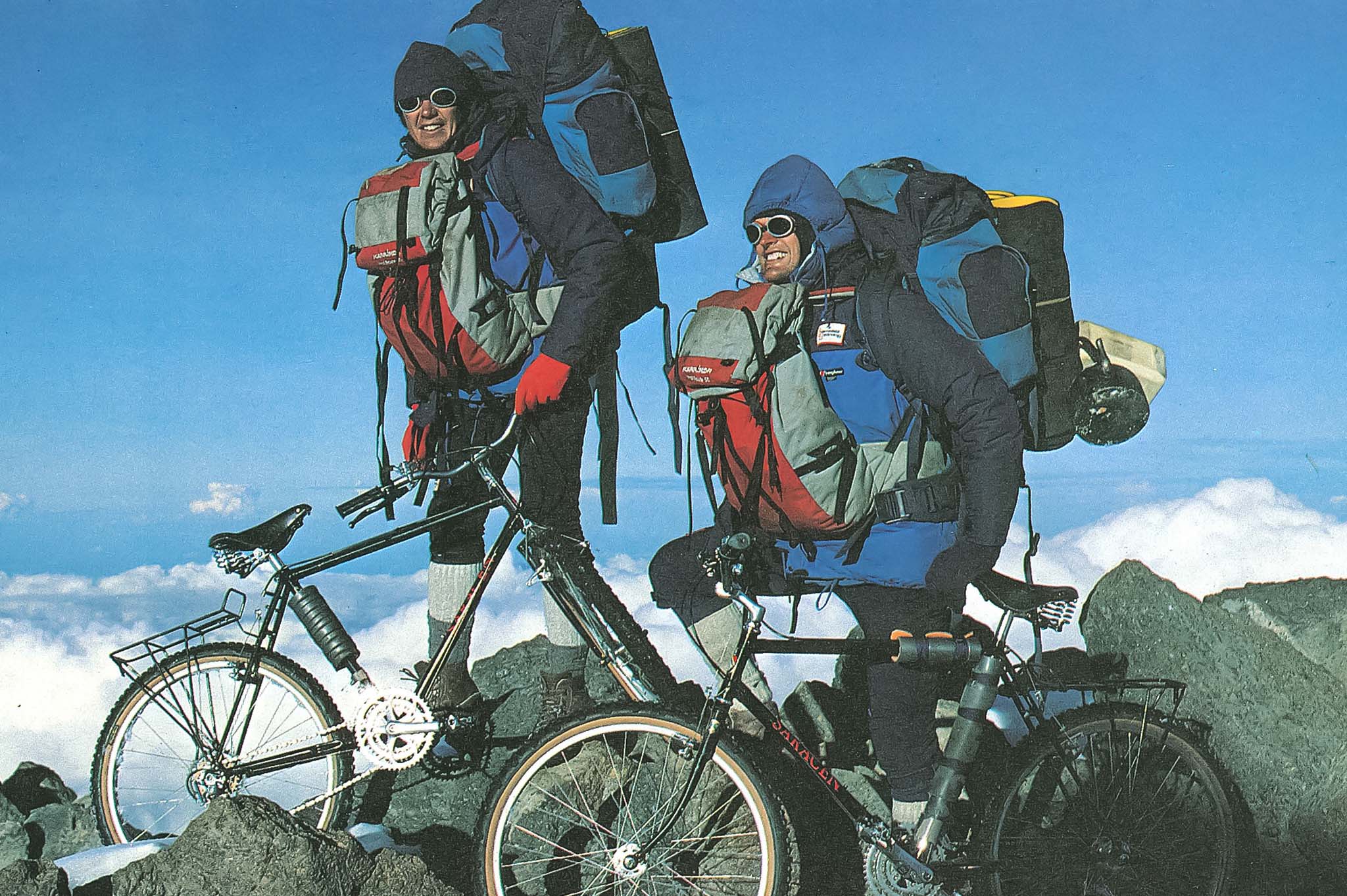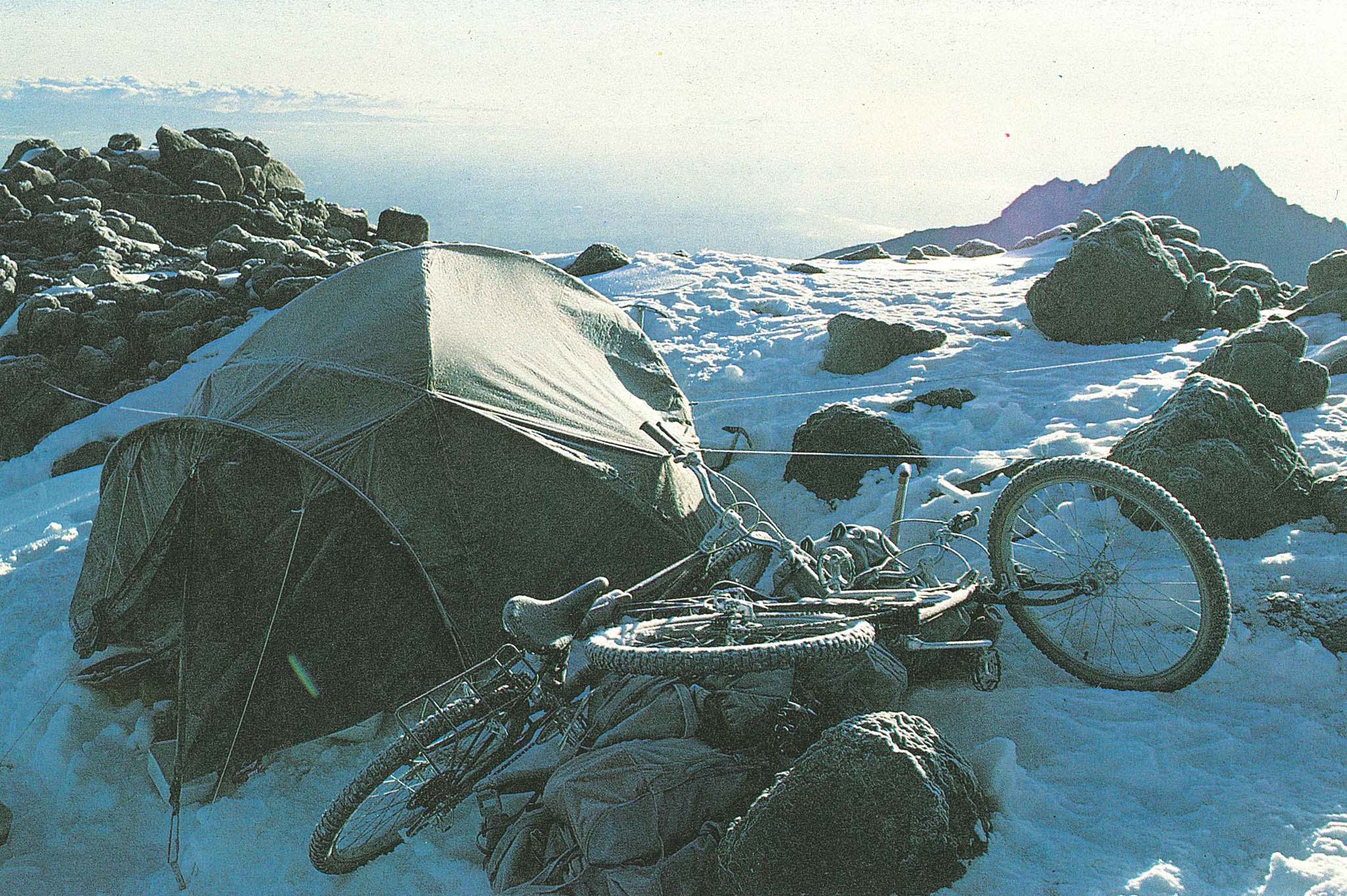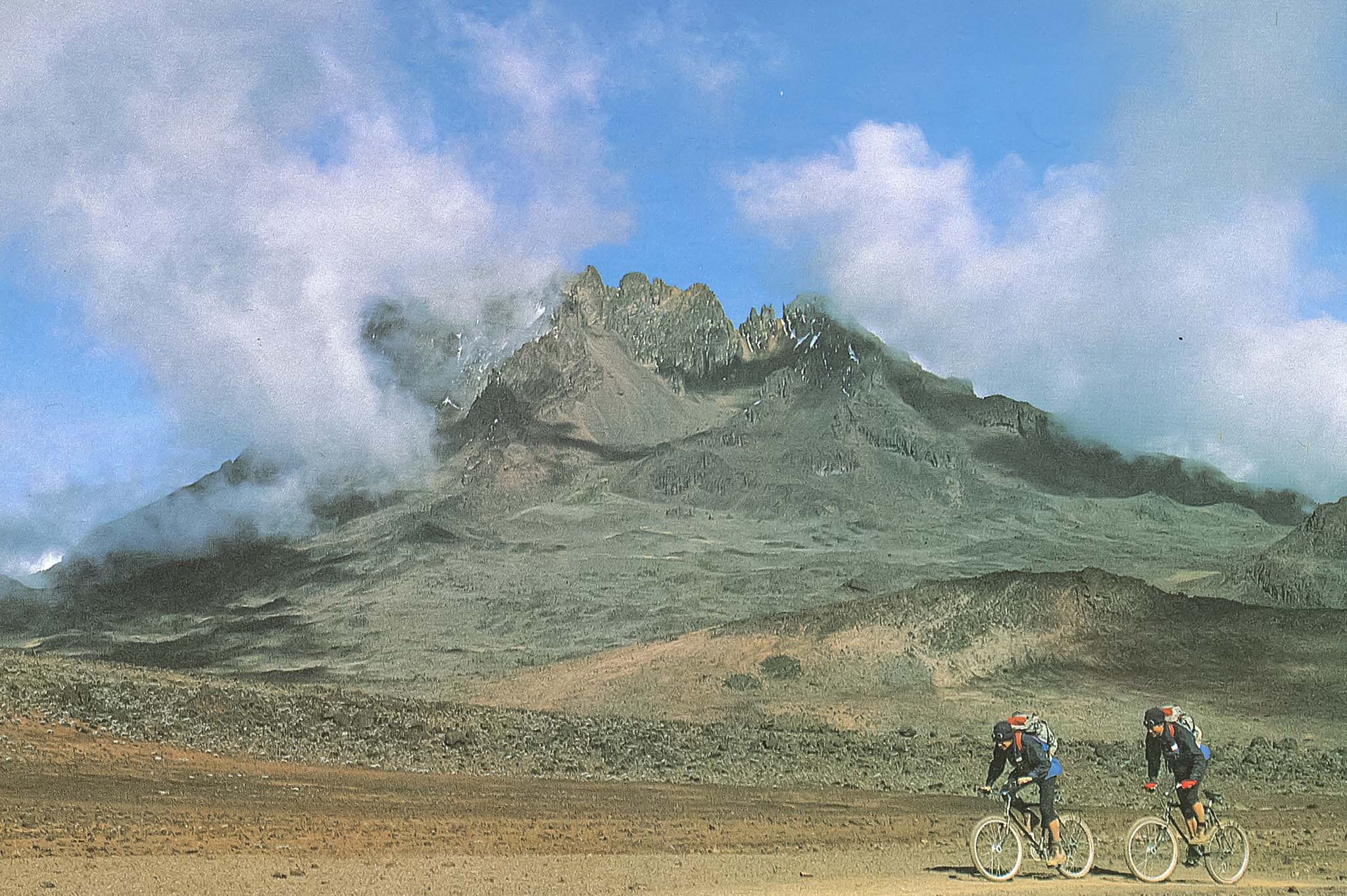 Cooper is a mainstay of British frame building, and for Stanforth there is even a family connection.
"Lee was building frames for my dad's bike company in the eighties, so I'm really lucky to have him on board because he's probably the most experienced frame builder in the UK right now. I don't know how many frames he's made, but it's definitely in the thousands. A silly amount of bikes."
With their foundations in early mountain bike design and childhood inspiration, all Stanforth bikes are made in Britain using Reynolds steel, but the most important detail is that every single frame is custom made.
"There are a lot of bikes out there and that's what differentiates us from a lot of expedition bikes; we don't have any off-the-peg Stanforth frames," Stanforth explained. "I spend a lot of my time getting it right for each individual customer customer, and it's not just taking measurements and then designing their bike. I ask a series of questions about the customer's current bike, their riding position, how they feel on their current bike, all to ensure I get it spot on.
"On a touring bike, comfort is so important. If you're in the saddle for ten hours a day every day for weeks and months, sometimes years, getting that comfort element spot on is really, really important. Which is why I haven't been tempted to do a mass-manufactured version of our bikes; custom is really what makes Stanforth."
Though every bike is different, there's still a range of options for customers to choose from, or at the very least to set their imaginations running. Whether it's a full-on expedition bike or one of the much lighter performance machines for faster touring, they all share the same core focus: comfortable and high-quality, made with steel.
"Even though I've got certain models, each bike is a different challenge, just as each customer is different. It makes the whole process enjoyable every time, from simply meeting the customers to the day I get a finished bike in my hands and ready to go. I used to work in advertising for a while and I'd see the ads on TV, but it wasn't tangible, it wasn't physical. So I do really like that element of it. I love that feeling.
"You see customers turn back into kids at Christmas, they're so excited. Then I get emails from people saying they're so comfortable, and I see pictures of the bikes fully loaded in Kazakhstan or South America or New Zealand. I get a lot of job satisfaction from it, I really do. Which I think is important, especially in the bike trade where there's not a lot of money to be made."
Stanforth has been there or thereabouts in the bike industry for as long as he can remember and he's seen a huge amount of development in that time, most recently and specifically, the increasing preference for mechanical disc brakes on his builds, leaping from something like 10% six years ago to over half today.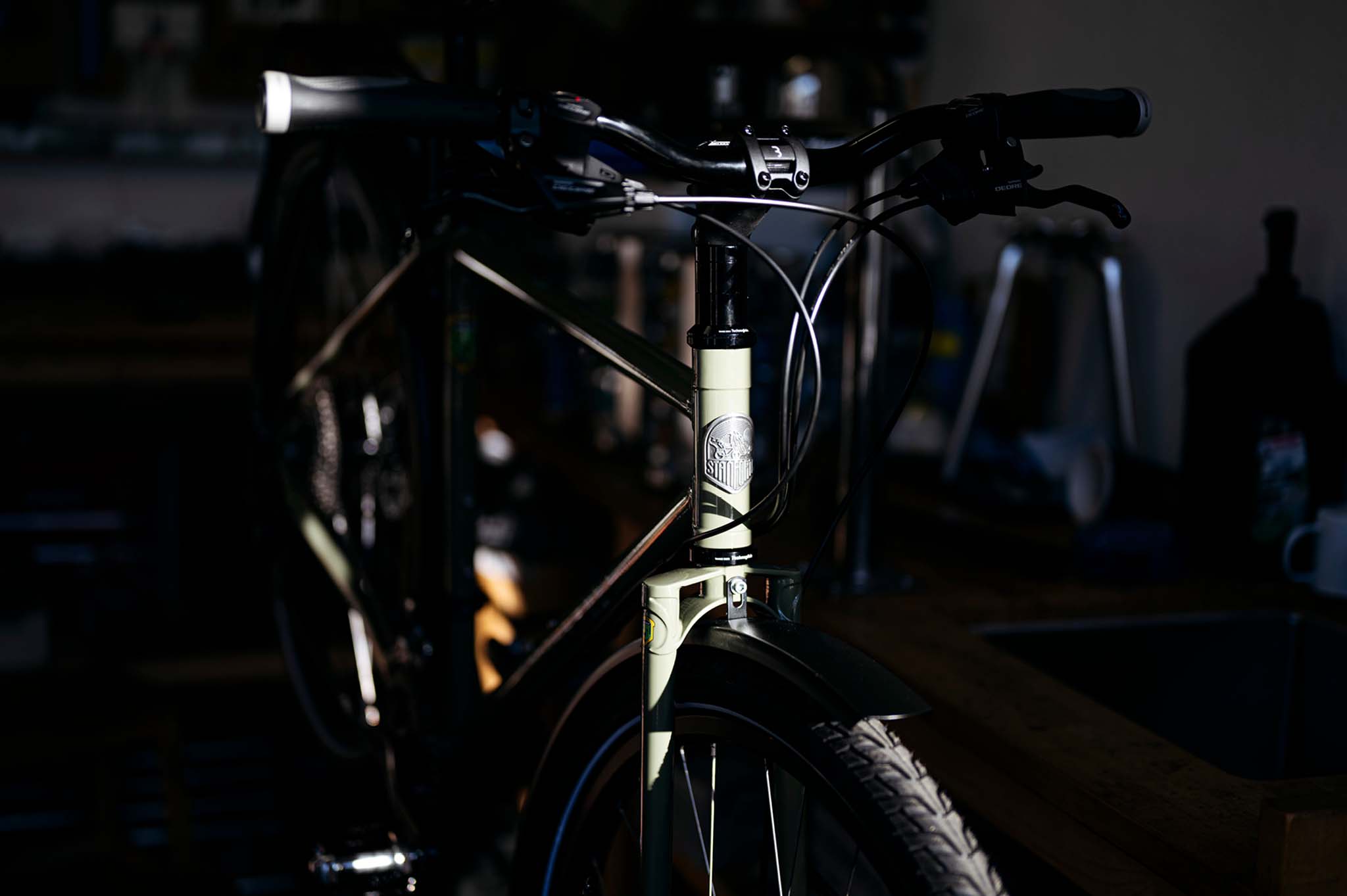 Now he'd like to see more people discovering an appreciation for custom.
"It's a very biased perspective, but I would love it if more people knew the benefits of a custom bike. You can spend so much now on a mass-manufactured frame. I'm always surprised how much they cost when I go into a bike shop. It doesn't have to cost that much for custom."
Stanforth bikes start with the Kibo, and as Stanforth puts it, "that's a fully built-up lugged Reynolds 631 steel-framed touring bike which is custom made for the individual. And it's so much more than just a bike."
Indeed, when a customer chooses a bespoke bike, they are part of the whole process – not just the very end when the bicycle is in the showroom, or listed online.
"Quite often, when people get their new bike at the end of the process, they've really enjoyed the whole journey of getting to that final stage. And when people do come to me, often they've been so uncomfortable on their current bike they just had no idea what they were missing.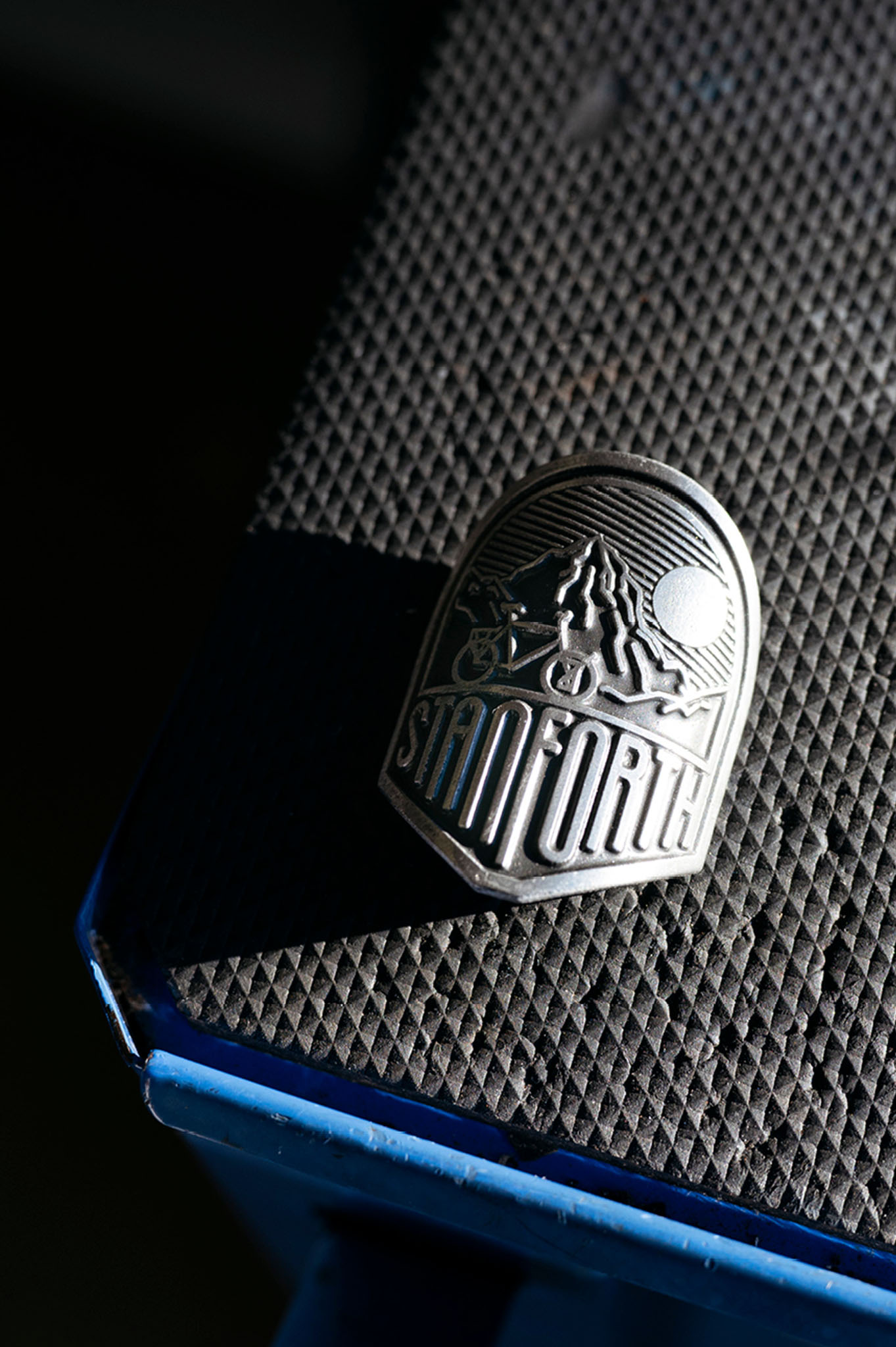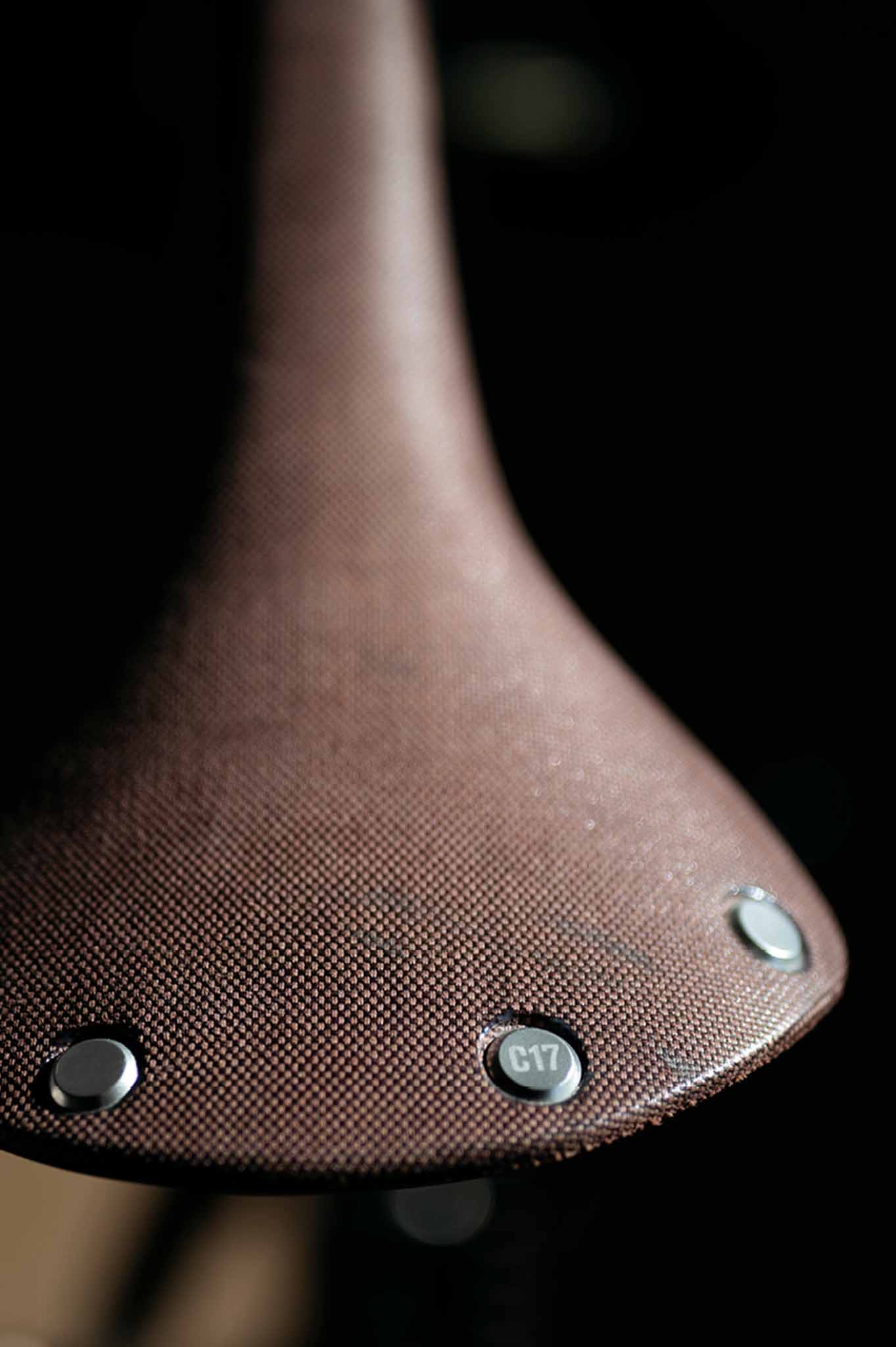 "It's tricky because until it's been made for you specifically, you can't know what a custom bike is like to ride, but that's what the bike industry needs: people to understand the benefits and comfort you can get from a bike made to your own measurements."
It seems the secret to success in custom bike building is having almost as much a passion for people as passion for bikes. Stanforth has both in abundance, not to mention motivation to keep grinding it out when necessary. This kind of fortitude is hugely important in an industry where personal sacrifice is something of a prerequisite.
"My dad, having been in the industry for years and years, always told me not to go into bikes to make serious money or get rich, because the margins aren't like in other product categories. It was a really really good bit of advice, just a bit of market context. For me, my goal was to make the best touring bike out there.
"And I can never say I've achieved that goal because I will always try to make things better and better, though I'm really pleased with the way it's gone so far. From that first Kibo when I launched Stanforth Bikes in early 2014 to the range I've got now, I'm really happy with how it's progressing."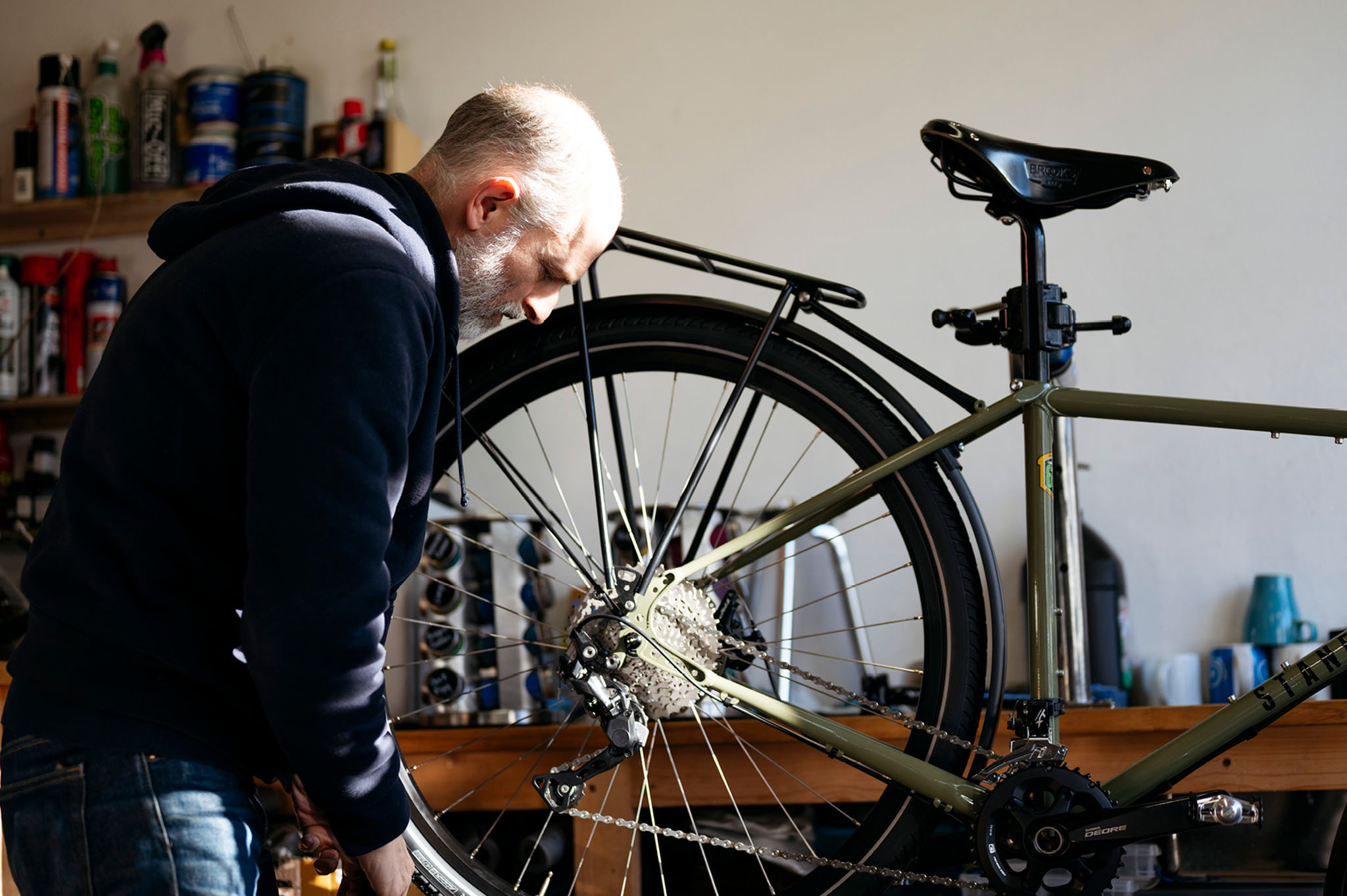 The industry evidently agrees with Stanforth whose bikes have consistently earned acclaim, including appreciation from high-profile magazines and winning a number of awards at Bespoked UK, 'the world's biggest handmade bike show'.
"I was quite surprised to get the awards, to be honest, because some of the bikes there are just so fantastic and touring isn't a big part of Bespoked," said Stanforth. "But I will say that it's the positive messages from customers who are on big tours around the world that mean more to me than industry awards."
At the end of the day, there's little that's more important than the customer. Yes, there's the obvious reason of prescribing each bike's design, but perhaps more important is the motivation to keep Stanforth driving towards his goal.
"It's the feedback I get from customers that makes me think I'm on my way to that ultimate goal, but it's an ongoing process of tweaking, refining, bringing new models out, tweaking current models… Sometimes it's up and down, like in the past few years with Brexit, availability of parts, there are lots of challenges like that along the way.
"On the whole, it's been a really good ride."
Stanforth Bikes Essentials
More People Stories
7027
Introducing… Anton Krupicka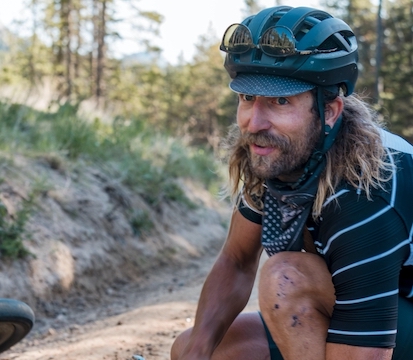 Anton Krupicka is an adventure cyclist, runner, skier. A longtime Brooks rider, we're delighted he's now also a partner athlete.

READ MORE

5804
Commuting with Tammy Crawford-Rolt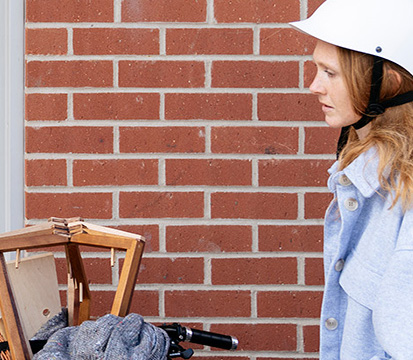 Discover Tammy Crawford-Rolt and her commute as a furniture designer in Bristol.

READ MORE

5561
Creativity, cargo and canines with Adeline Moreau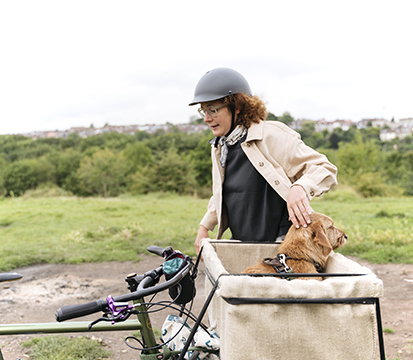 Unlocking creative problems on a Bristol commute with Belgian-born, illustrator, design strategist and cyclocross racer Adeline Moreau and her dog Trousers.
READ MORE