Bikes
The Punk, A Conversation with Clandestine
"My frames are punk because I am."
By Alex Turner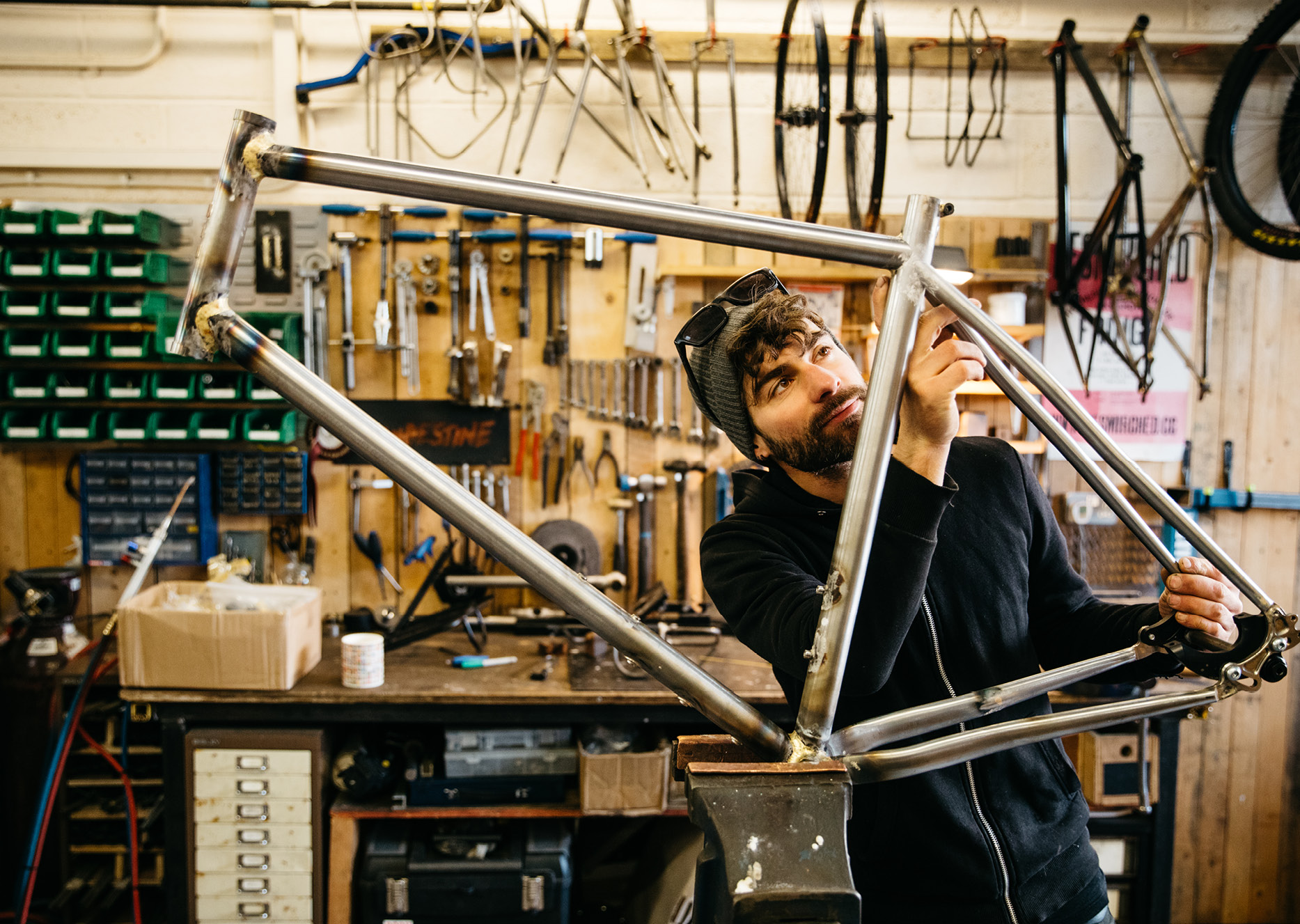 Pi Manson is the mastermind behind the bespoke frame and component builder Clandestine. Pi is also a former winner of the Brooks Choice Award at Bespoked, which he took home in 2017.
A self-described DIY punk, who puts utilitarianism above all else in his process, Pi makes steampunk-esque bikes that are strong, rugged and fit for purpose.
We caught up with him before Bespoked 2019 to talk everything Clandestine and how he makes the perfect bespoke frame and racks.
For those who aren't familiar, what is Clandestine and how did it get started?
Clandestine is the name of my frame and component company, and a clear description of how I operate and how those bikes and parts present themselves. Slightly under the radar.
Some years ago, me and my friend Ryan, of RyanBuildsWheels fame, chipped in together and got ourselves a workshop. I'd been deliberately run down by a driver who snuck in under the drink drive limit. His insurance company paid for my first year's workshop rent and I got stuck in teaching myself to file and braze. I buried myself in the work, kind of obsessively, for the next few years.
Tell us about the name 'Clandestine'.
The name Clandestine started off as The Clandestine Clunker Club. As a lifelong mountain biker, I'd just got into riding a coaster brake clunker and it was clear that Groucho Marx was right and that I wouldn't want to be part of any club that would have someone like me as a member. Then, when I decided I was ready to build for other people, it shortened to Clandestine. I'm Clandestine because I hate flashy logos and the reach of my media empire is… limited.
You describe your style of frame building as punk. What does that look like?
For me, punk is epitomised by DIY, by empowering yourself. We've largely lost the traditional apprentice routes into craft, whether that be woodworking or ceramics or frame building, so many have to get into things by themselves. My frame building is largely self-taught. But I've been incredibly honoured that Robin Mather has passed his old frame jig to me, in a kind of generational passing of the torch. I don't file my fillets, trying to be true to the process and the materials. My logo is digitised from a lino print that I made of my handwriting. My frames are punk because I am.
To you what should a bike be able to do?
Bikes are no more for just getting from A to B than a cup of tea is just a drink. Growing up in rural Herefordshire, for me, bikes were for escape. I could pedal off into the hills and be alone. For me, a bike can point to a way to live, it can be a prescription for the life lived with it. If you build bikes with skinny tyres, no racks, no lights, the rider is steered onto daylit roads, close to cafes or shops. If you can't carry anything, you can't pick up roadside veg or carry a stove for a brew. I want bikes that liberate, that can roll anywhere, that aren't precious.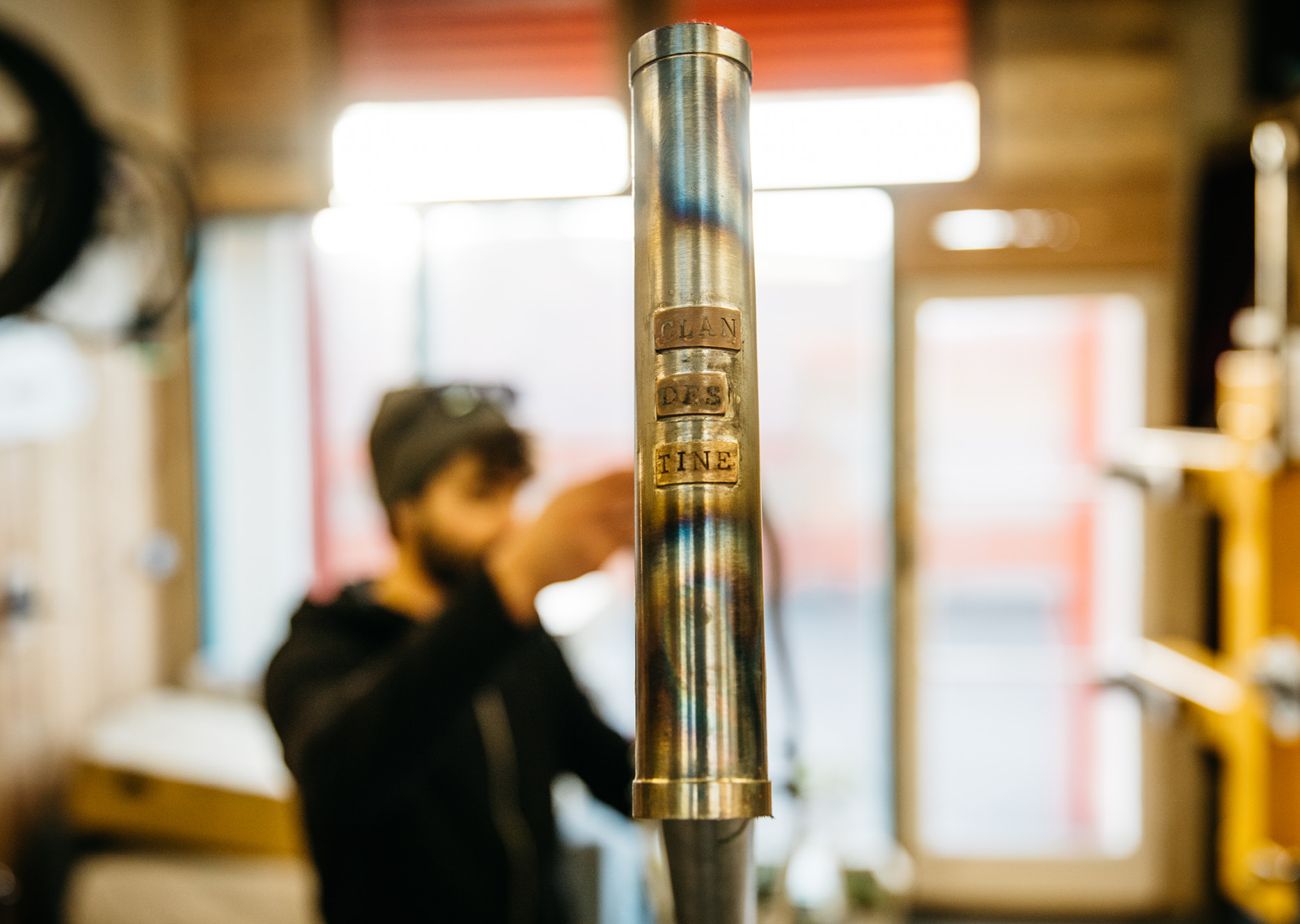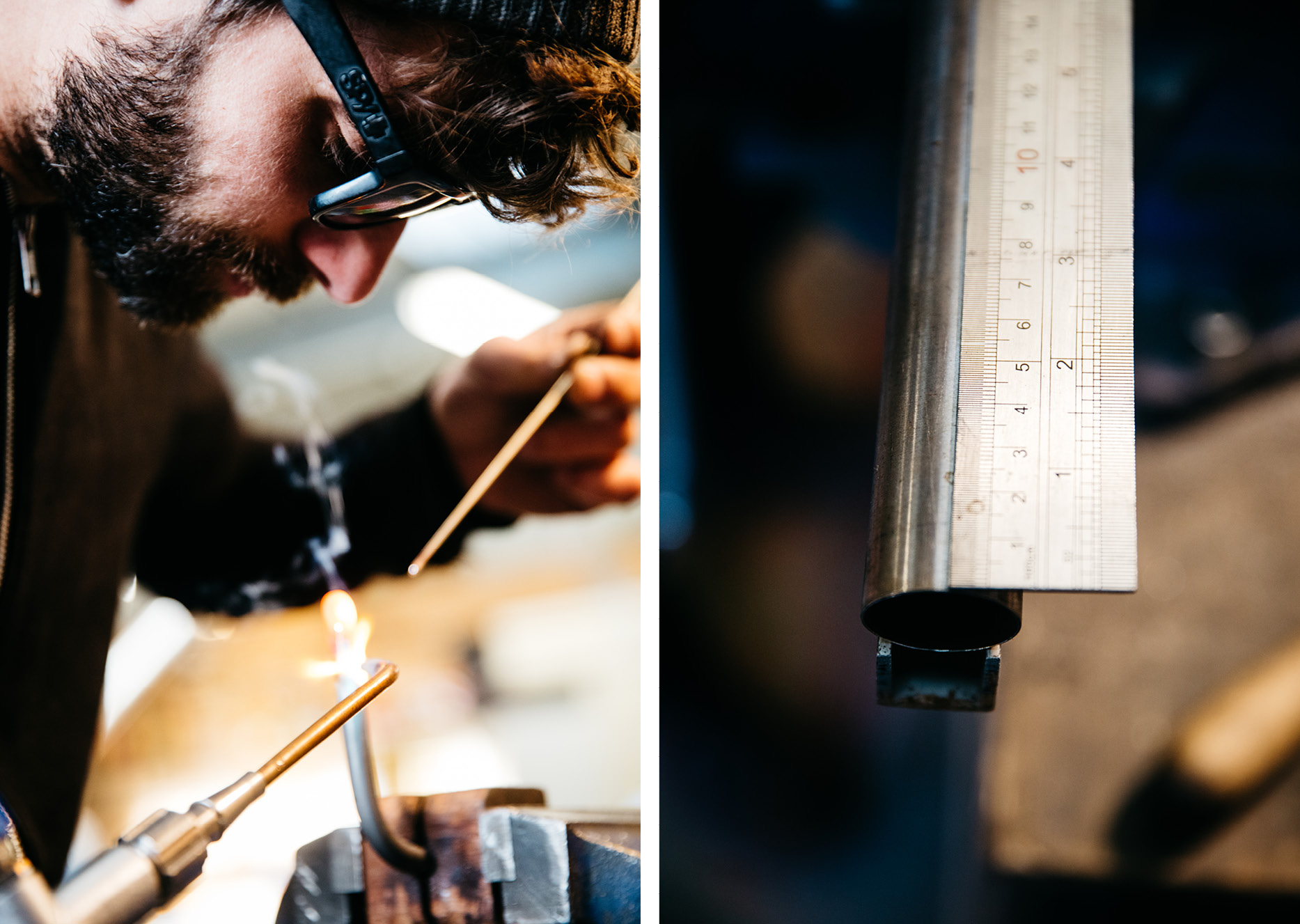 Your bikes are beautifully utilitarian favouring simplicity over complexity. Tell us why you favour this approach over a flashier more ostentatious design or paint job.
My bikes reject the macho racing culture that permeates cycling, the simple powder coat shouts: "it's just a bike, get over it," and the racks howl for having a picnic or building supplies or firewood thrown on. I don't chrome plate things, nor polish up stainless, or file my fillet brazed joints. I do what I can to simplify, to make a handmade object as affordable as I can. I want some essential utility.
What's the most interesting bike you've ever been asked to build? How did it come about and what was it used for?
This may not be the spirit of the question, but for me, the most interesting bikes I've made are all the ones where I know they'll be ridden every day and scratched and scraped and loved regardless.
Or, the disk braked, quill-stemmed bike for riding the Great Divide mountain bike route. For a customer who knows what they like and isn't swayed by most of the modern toys.
You won the Brooks Choice Award at Bespoked 2017. How did that feel, and can you tell us a little about the bike?
That bike was an interesting one too. The frame
was built by my close friend Ridz, his first.
I coaxed him through the fork build and then I built the racks and stem. He's a woodworker and built an incredible series of tool chests and casks for it. He even turned a wooden seat post, top cap and laced up wooden rims. It was built as a mobile workshop so he could do work around his village. It's humbling to win an award at Bespoked, among the incredible builders that fill the show. I won another award last year for a touring bike and it still gives me butterflies thinking about it.
Racks are a real specialty of yours and could be said to symbolise your approach to bike travel and the ethos of Clandestine. Tell us about them.
My bikes are, in many ways, all about the racks. I'm a firm believer that even normal bikes, non-cargo bikes, can carry a wondrous amount of stuff, and being able to just strap stuff on and go at a moment's notice is amazing.
My racks are all fillet brazed like my frames, and made to fit perfectly, with no adjustment. That makes them really strong. Building racks seems like it might be simple, but they're unbelievably complicated and fiddly. I really enjoy building them, because you can go a bit wild with the design. They are less restrictive than frame design. I get a real thrill from the incredible, truss structures of racks: beautiful, strong, and utilitarian.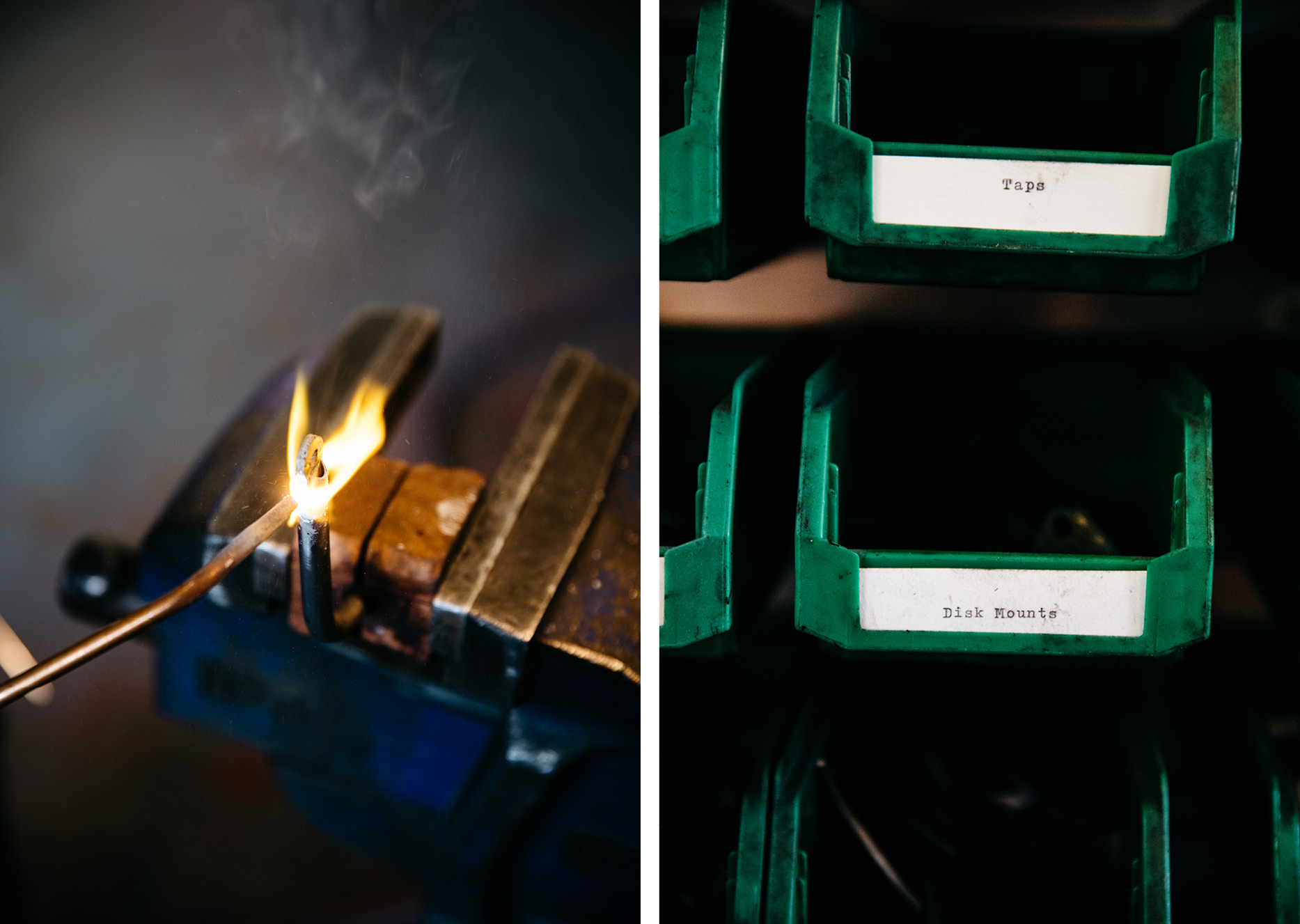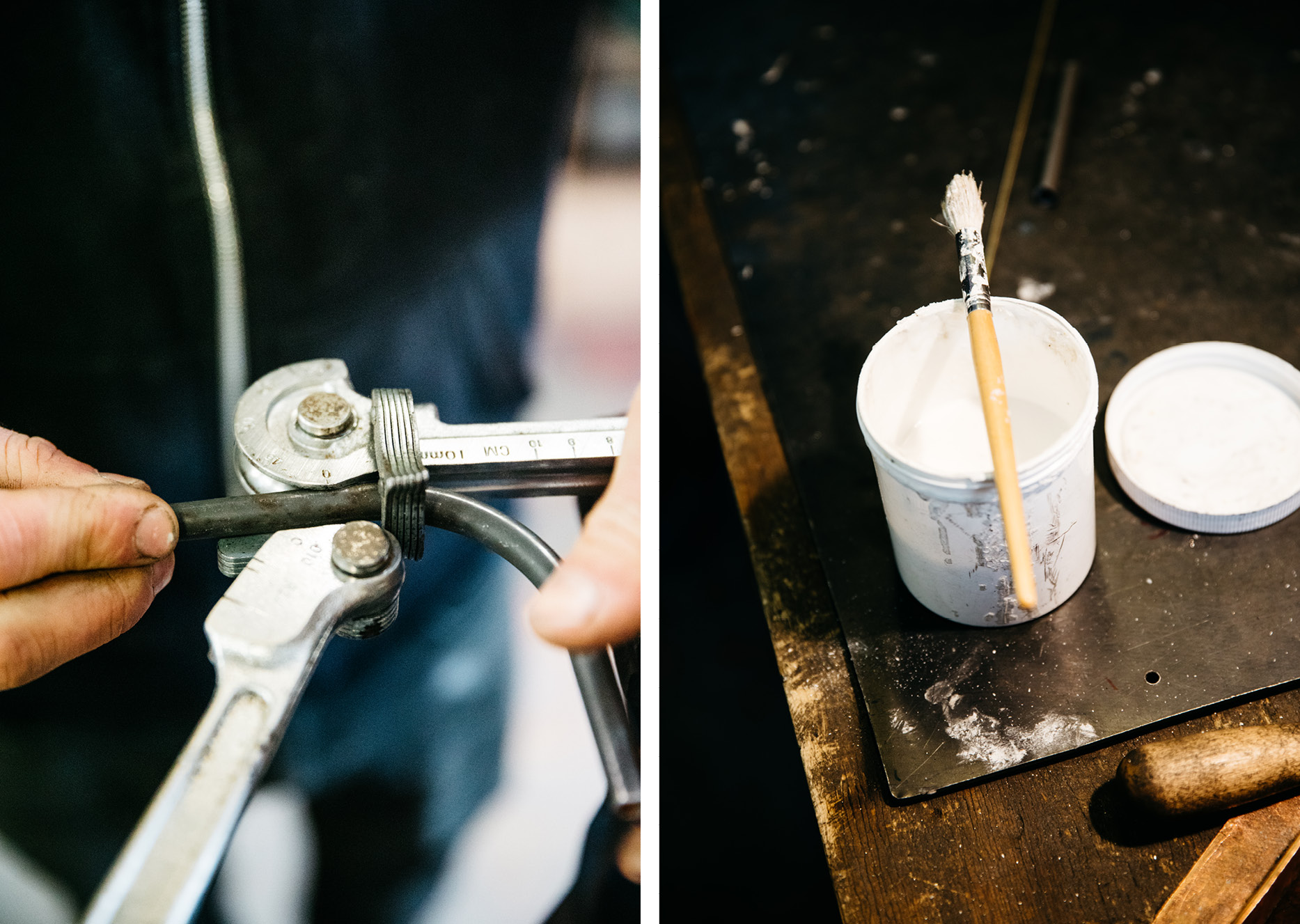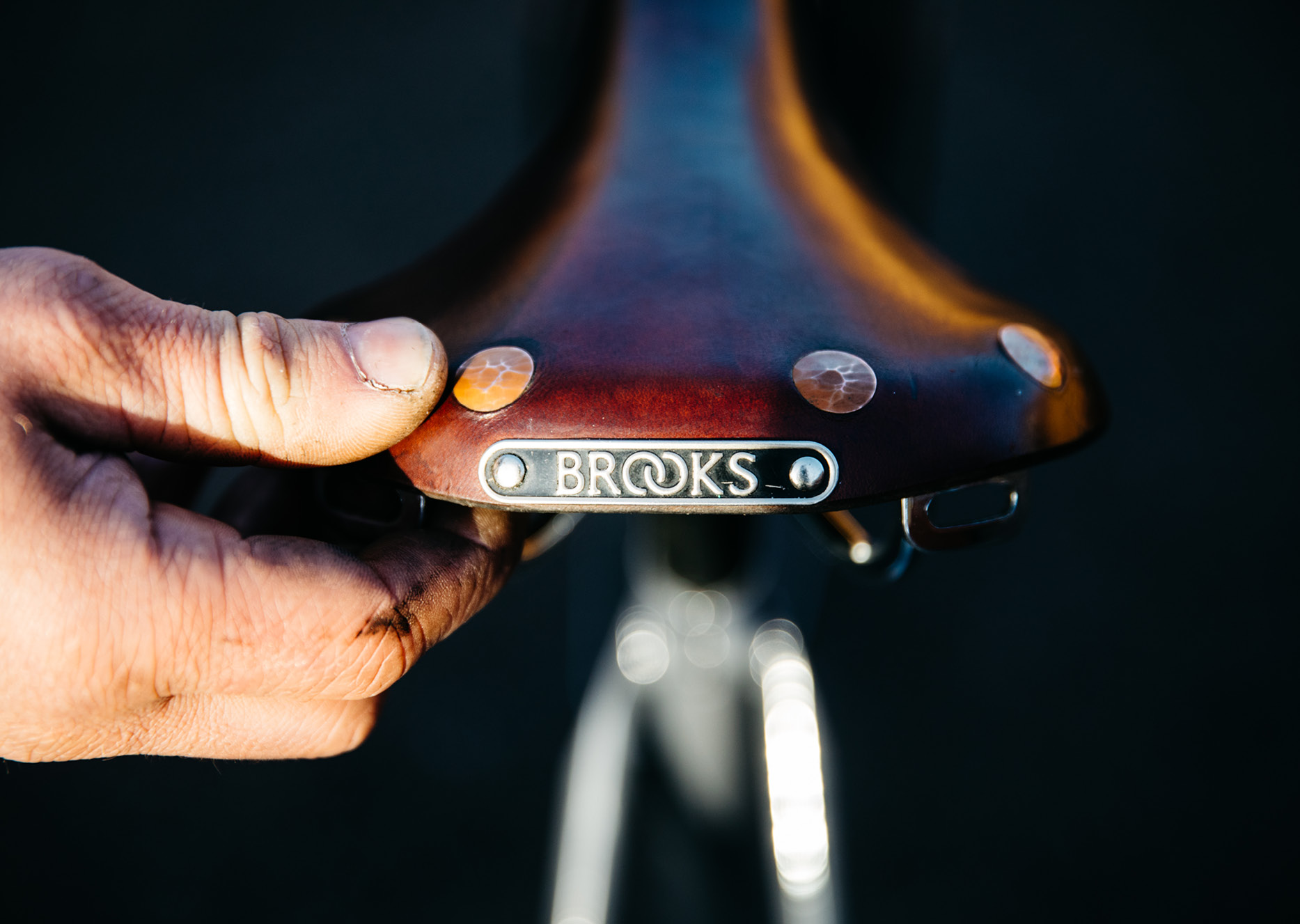 Do you tend to attract a particular type of customer or do you design your bikes with a particular clientele in mind?
What reputation I have, is based on my rack work in many ways. I attract customers who want something utilitarian. Not something precious like Sunday best china, too exquisite to use. My customers want to go on adventures, they want to ride to the market. They tend to want something where the accessories aren't strap on afterthoughts but instead are integrated neatly. My customers want something more pragmatic than a fancy paint job and a carbon fork.
Your experience with bikes has been varied to say the least, tell us some more about how you interacted with cycling and bike culture before you started building them?
I grew up riding everywhere and cycling just became a central part of my life. That's a familiar story, isn't it? I've worked as a mountain bike guide; I've wrenched in shops and bike co-ops. Bristol is a hotbed of cycling and I feel honoured to be a little part of it. I worked at Roll for the Soul, Bristol's amazing and much missed not-for-profit bike cafe and DIY venue, and wrote and copy-edited for Boneshaker Magazine.
I built myself awful tall bikes and rode along with the incredible ride that was the Bristol Cycle Festival. I was, for a colourful period of time, a member of the world's best androgynous mini-bike burlesque dance troupe, Les Velobici. I performed in saggy lycra at Bike Smut. As every issue of Boneshaker showed, there's a whole world of cycling out there if you can get past the peloton and their reductive followers.
What sort of riding do you do yourself?
I ride everywhere. I go touring and camping around the city and take my mountain bike into the woods. I slowly eat cake on audax rides. Sometimes I pull out the MIG-welded tall bike and make myself smile.
Why do you think Bristol attracts such a rich mix of cyclists and two wheeled adventurers?
Bristol attracts a rich mix of people full stop. If everyone breathes with creative, independent, collaborative lungs, then your scene, whatever your scene, will be alive and roaring.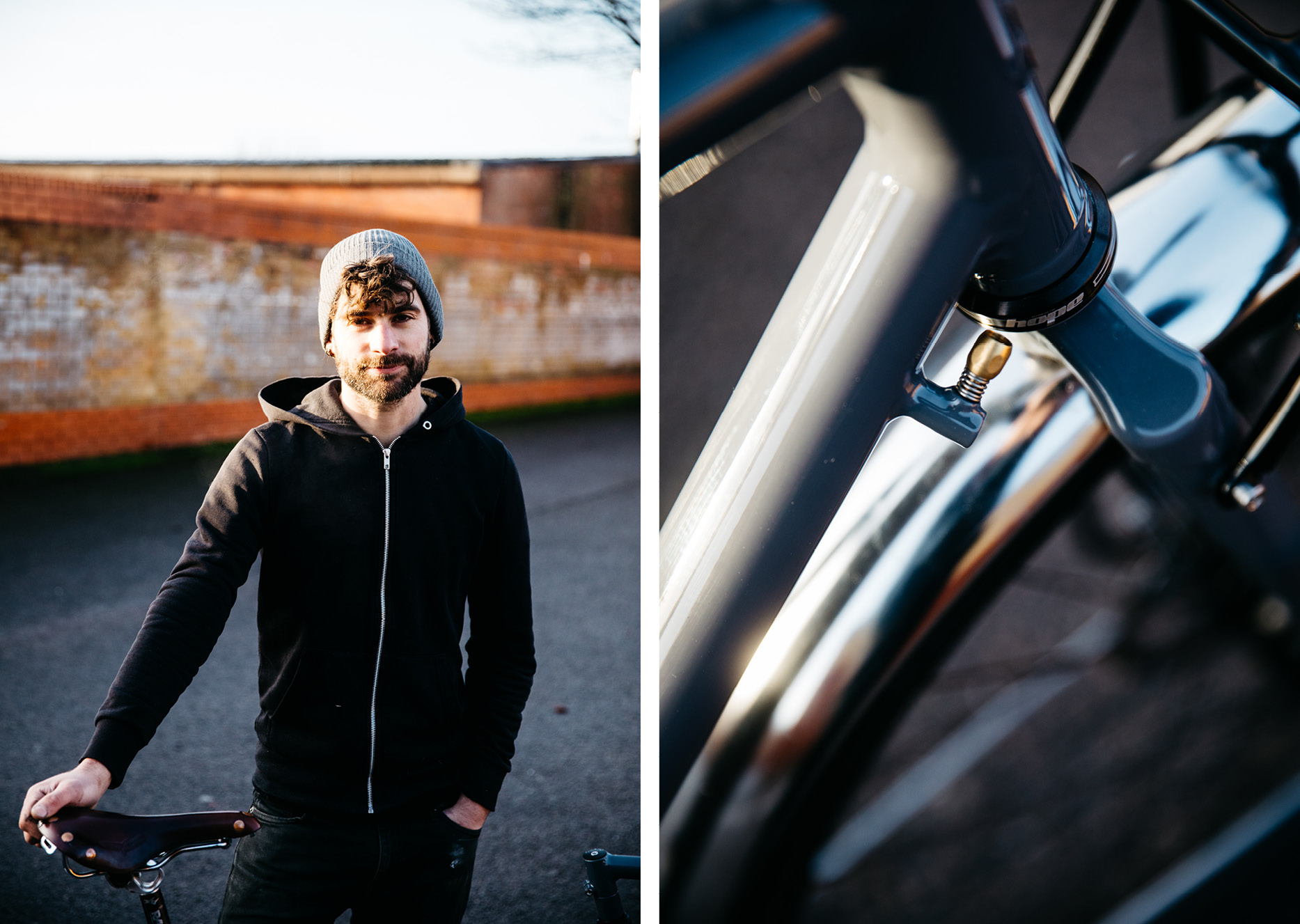 Visit Clandestine's website for more.
More Bikes Stories
6965
"Design is everything" – Fairlight Cycles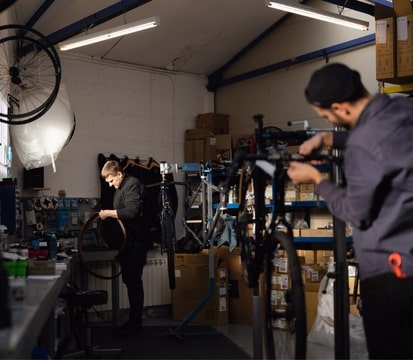 Discover the bikes that sell themselves, designed by Dom Thomas and the Fairlight team.

READ MORE

6874