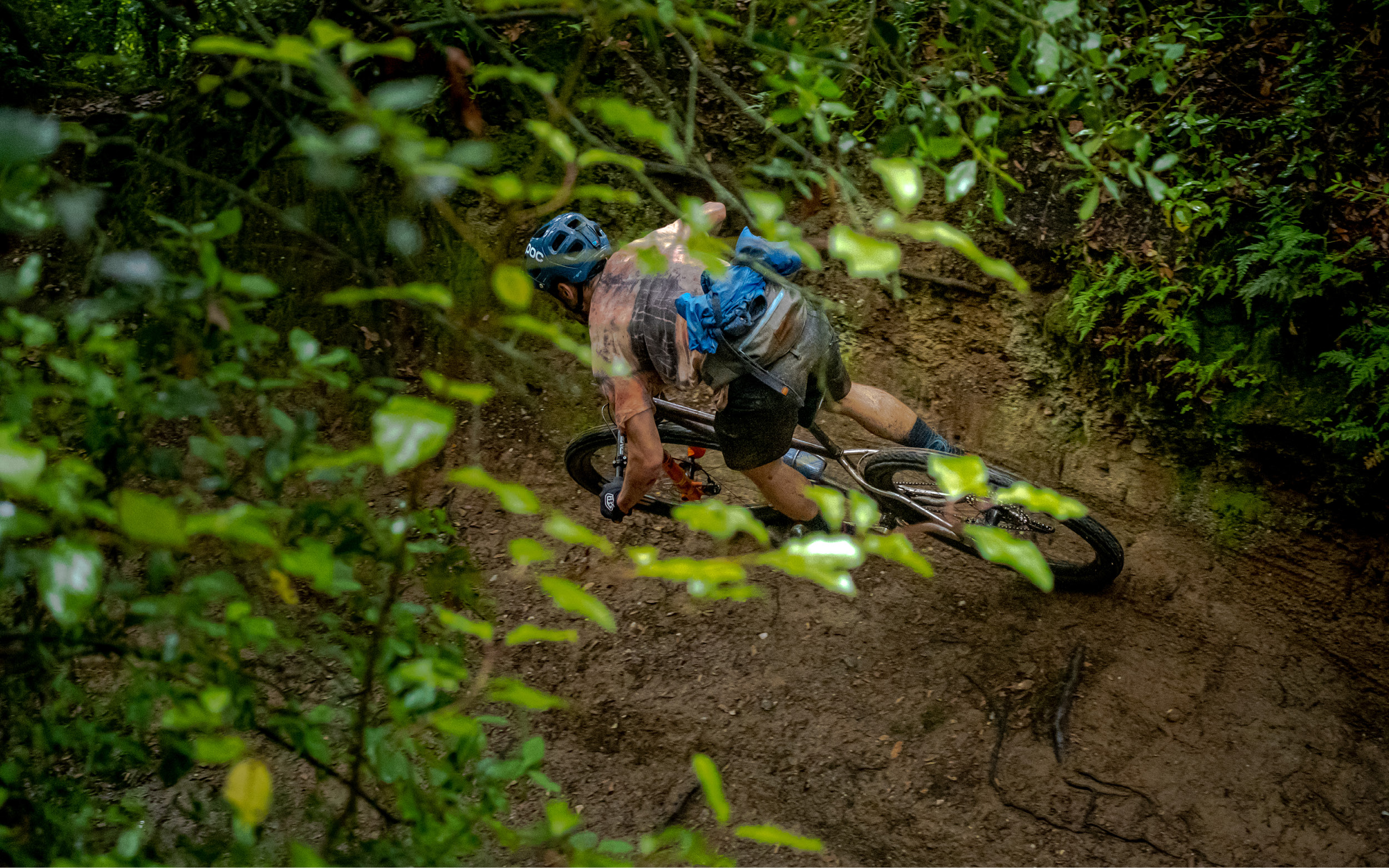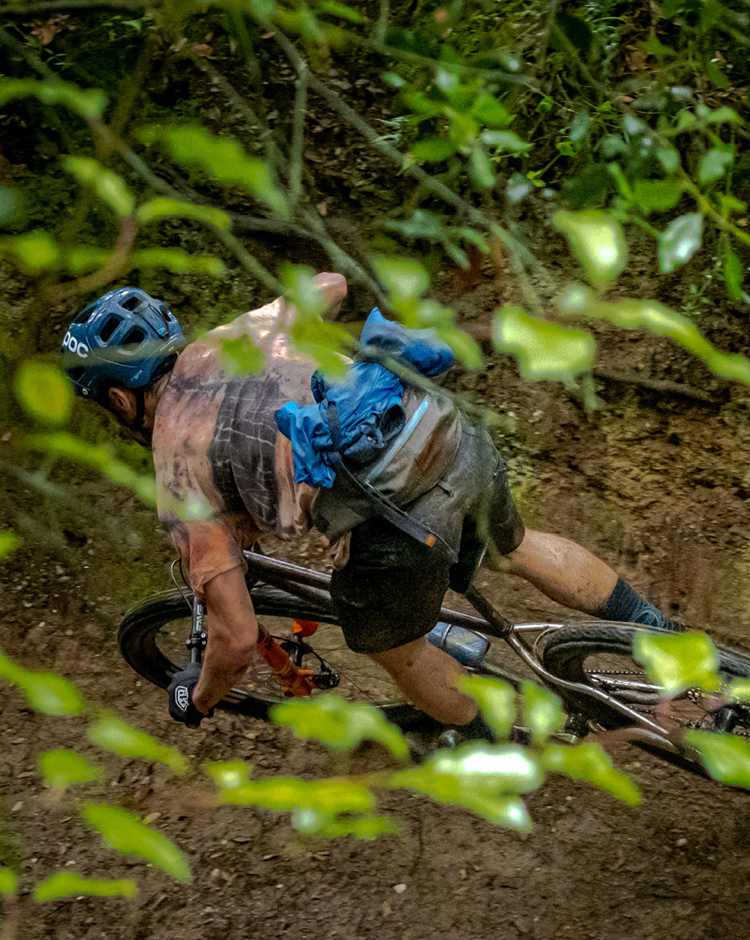 Bikes
Stoked is the new Epic
A steel frame is for life.
By Bregan Koenigseker
The term 'stoked', with its roots in the 1960s West Coast surf/skate culture, has become a staple in the lexicon of outdoor sports enthusiasts worldwide. Used to describe intense feelings of enthusiasm, exhilaration and euphoria, simply evoking this magic word fires up an engine of authentic positivity. Nowadays, its preternatural powers are as frequently invoked by those who ride waves as those who ride gravel, tarmac and trails. When one is stoked, anything is possible, and the bikes of Mattia Paganotti, owner and builder at Legor Cicli, have certainly spread that stoked feeling to thousands of riders and fans.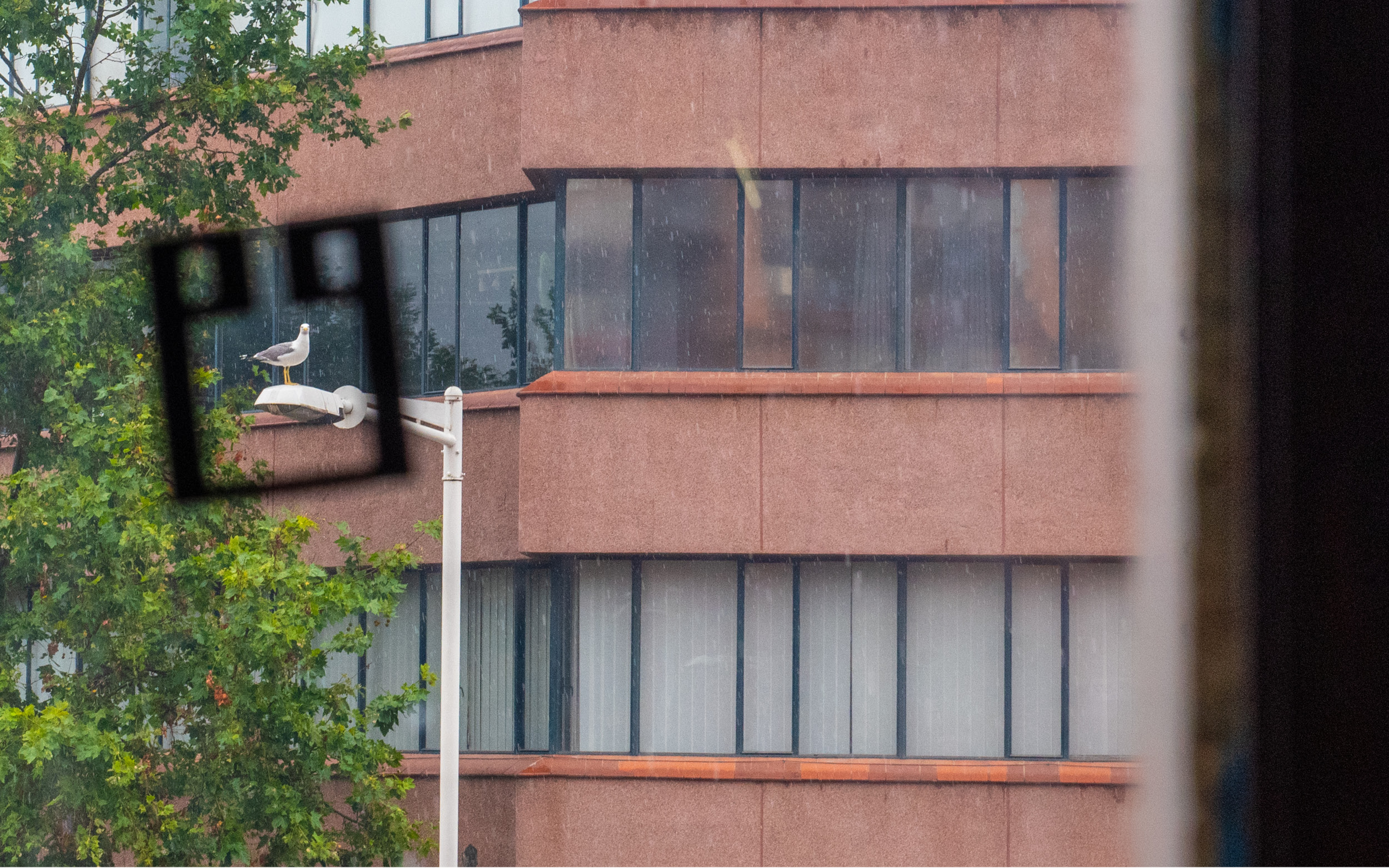 Mattia, perhaps better and mistakenly known to the world as 'Legor', is a stoke disciple who manifested this sentiment over ten years as a professional skateboarder. He also founded stoke racing Supermoto, a motorcycle discipline that alternates between three kinds of track surfaces: the hard-packed dirt of flat track, the irregular jumps and obstacles of motocross, and the paved tarmac of road racing. (Unsurprisingly, today Mattia applies his cycling and frame building skills to all three terrains.) Being around Mattia, it's easy to imagine that his life has developed as a combination of seemingly disparate pursuits, held together by the limitless power of this special word, because after all, if there's one thing you can say for certain about Mattia, it's that the man is stoked.

However, there have been times throughout his life when Mattia has been at risk of "losing his stoke". At one point, for example, the pressure of being a pro skateboarder became too much and he started to notice that when he skated just for fun, he skated so much better. Like many skaters, Mattia would get around to skate spots by bike, which led to owning his first fixie. Soon he found he was more stoked about the bike ride than the skating session, so with his DIY attitude, he set about making his first frame.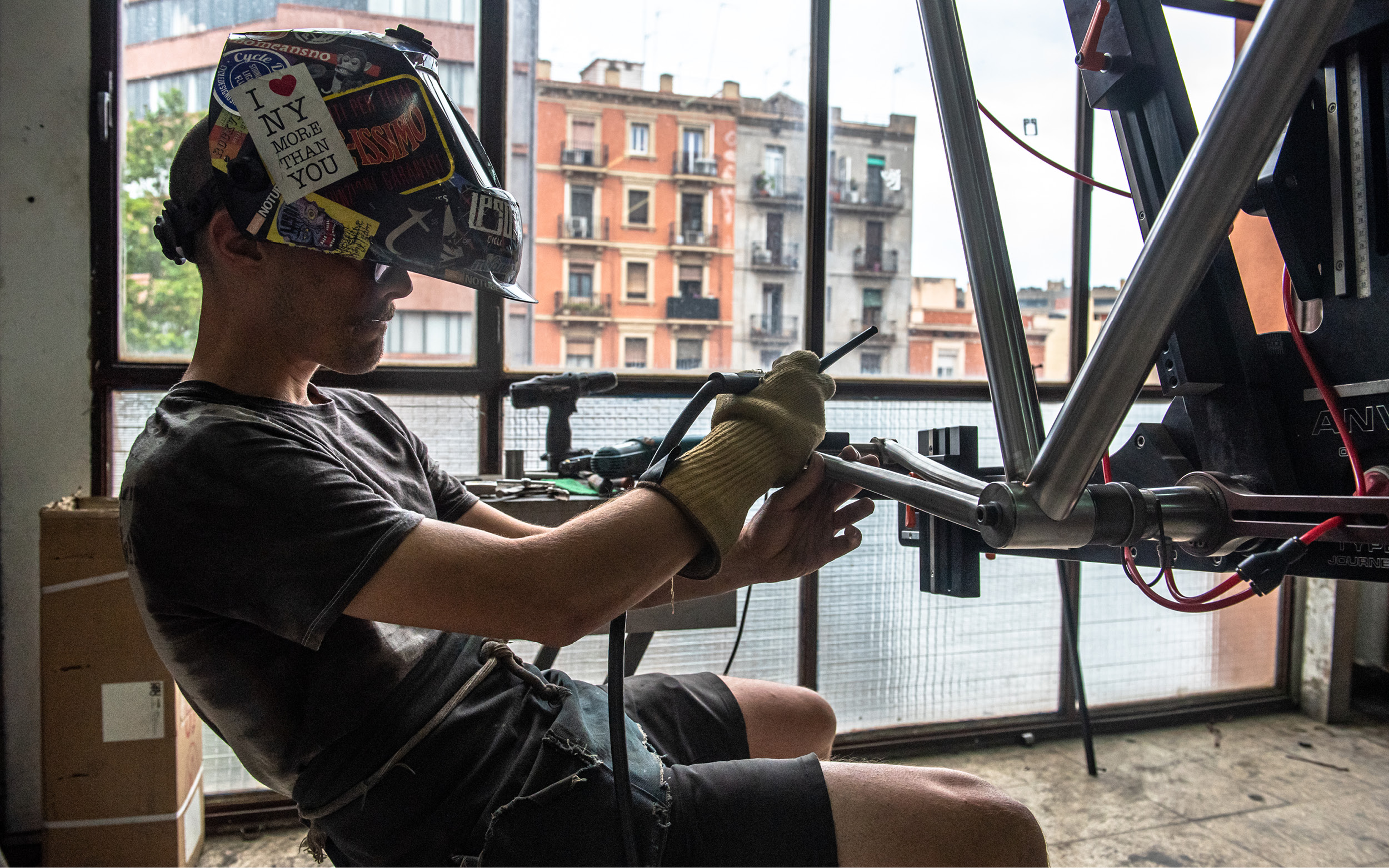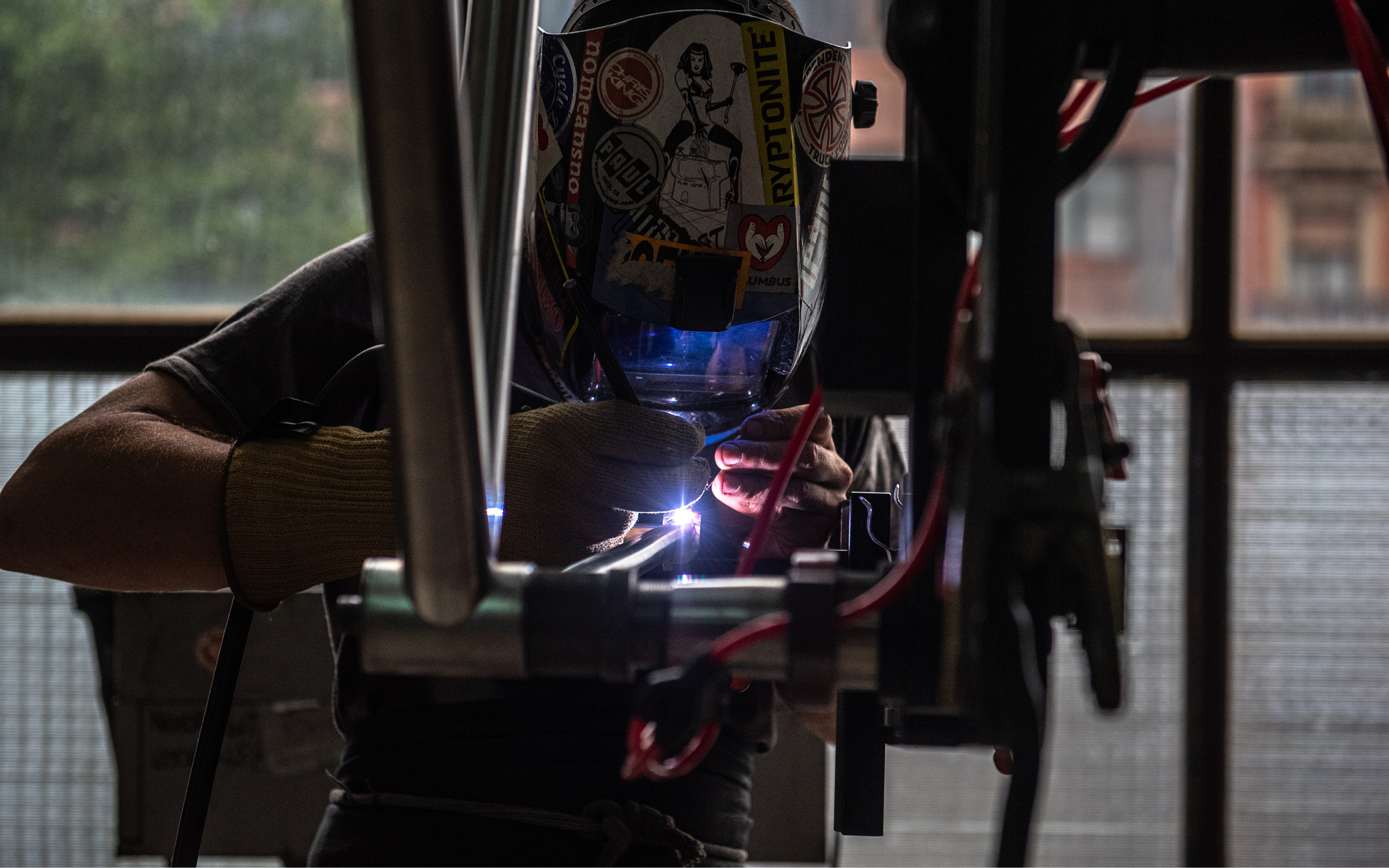 Mattia credits the track bike movement and its skater-punk attitude as the galvanising force behind the cycling boom of the 2010s, which brought countless artists and other creatives into the bike scene. He calls it "the gateway drug". But Legor has long since expanded beyond offering only fixed gear frames. Today, in the Italian tradition, Mattia's brand offers many standard models in various configurations, as opposed to the custom models offered by some other handmade frame builders. As Mattia explains it, "If you're always making new frames, you won't know what you're doing," and compares devoted frame building repetition to the endless pursuit of the perfect kickflip.
"If you're always making new frames, you won't know what you're doing."
We talked with James about how cycling was elevated from simple city commuting to everyday exploration for him, about how it enables and influences his drawing, and his life as a visual philosopher.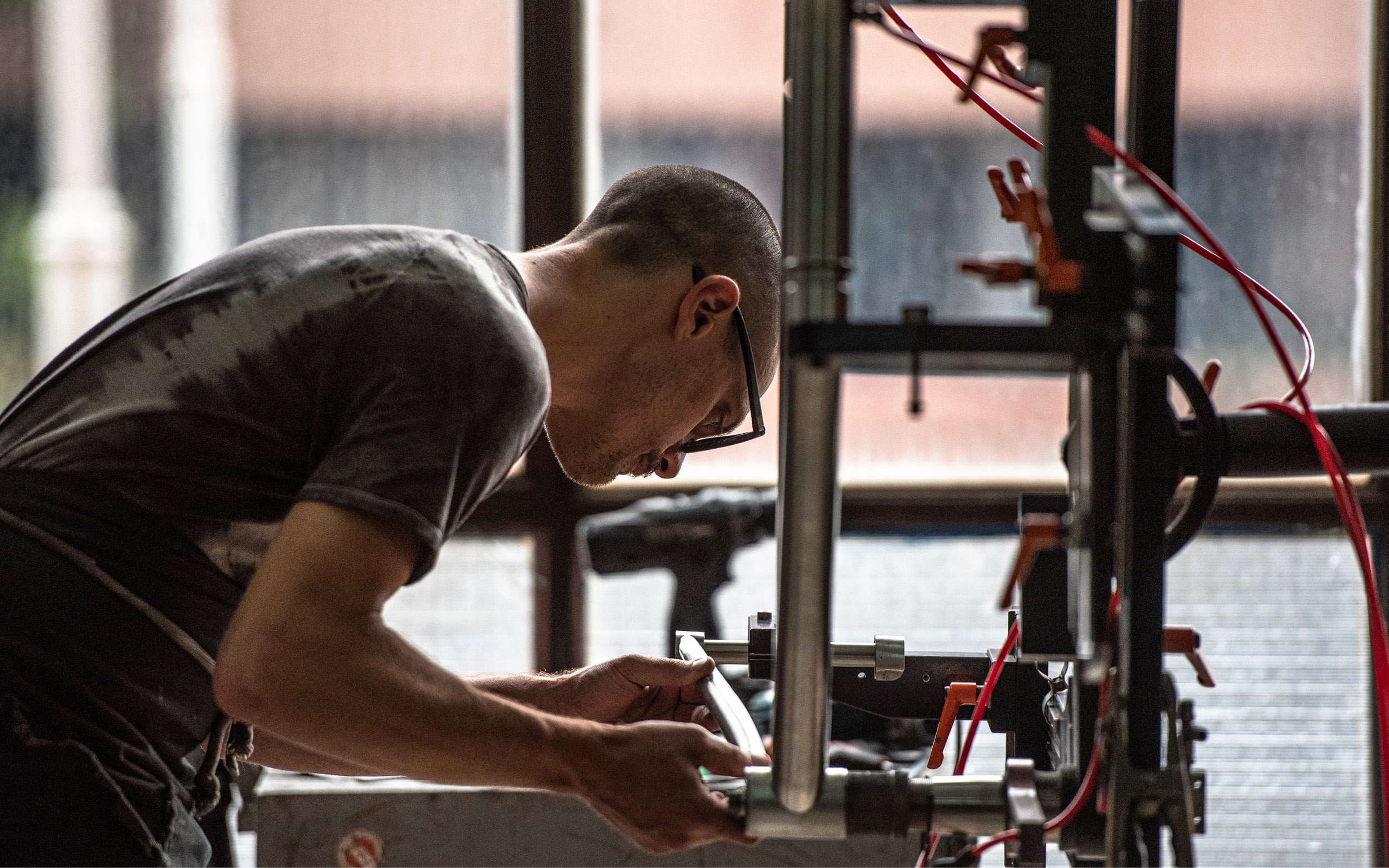 After four years of apprenticeship, Mattia and his new brand Legor started to take off, and orders for frames came in from far and wide. He relocated to Barcelona a few months after marrying, a city he'd been coming to for years as a skater. It was also home to two of his best friends and had long been a dream home for his new wife, Franka. And as if he needed any more reason, Mattia answers with his usual enthusiasm, "Why? Why not! It's a beautiful city, good weather, cheaper than a lot of other EU capitals…and was even better than expected because I was blind to how cool the riding is here!"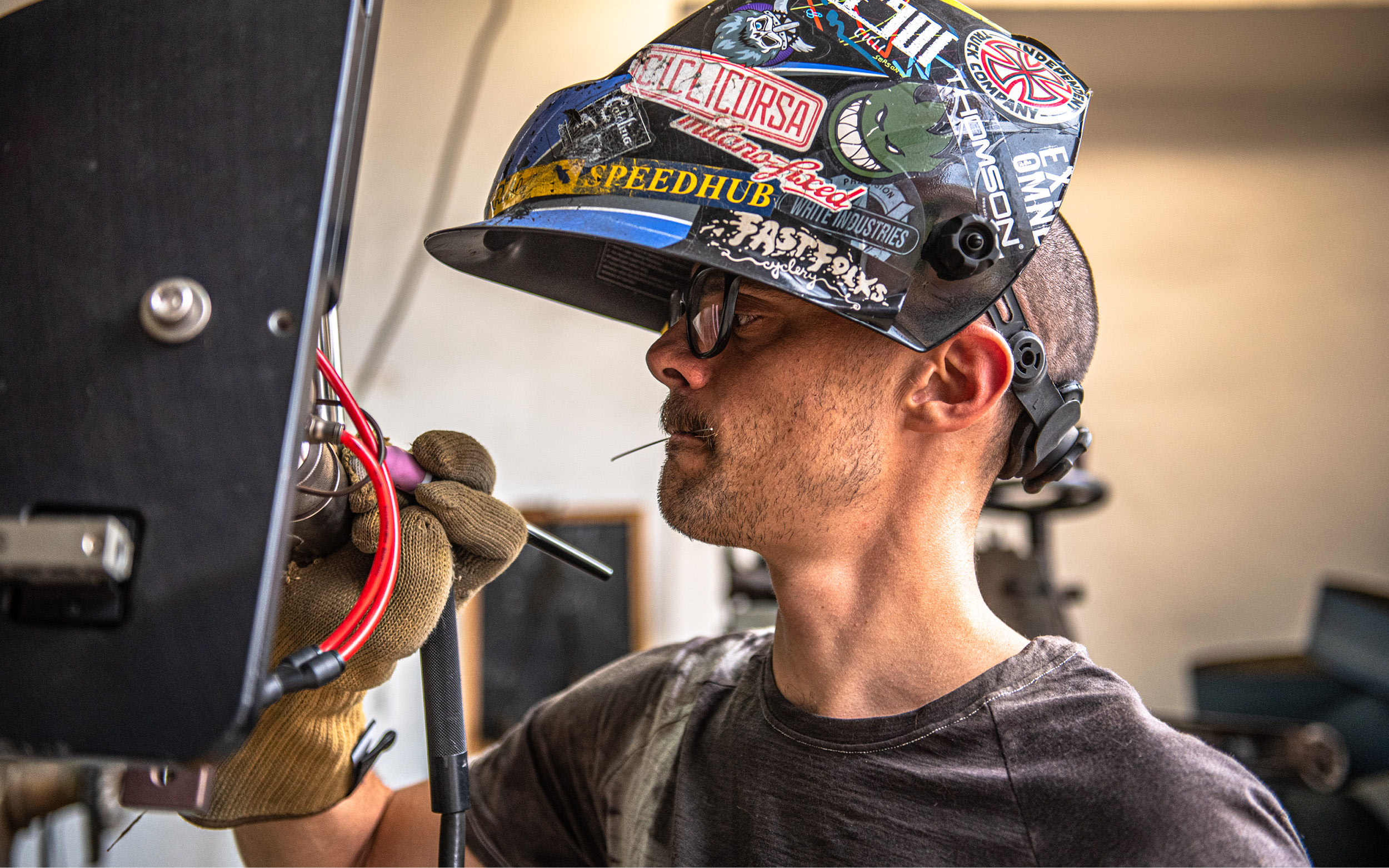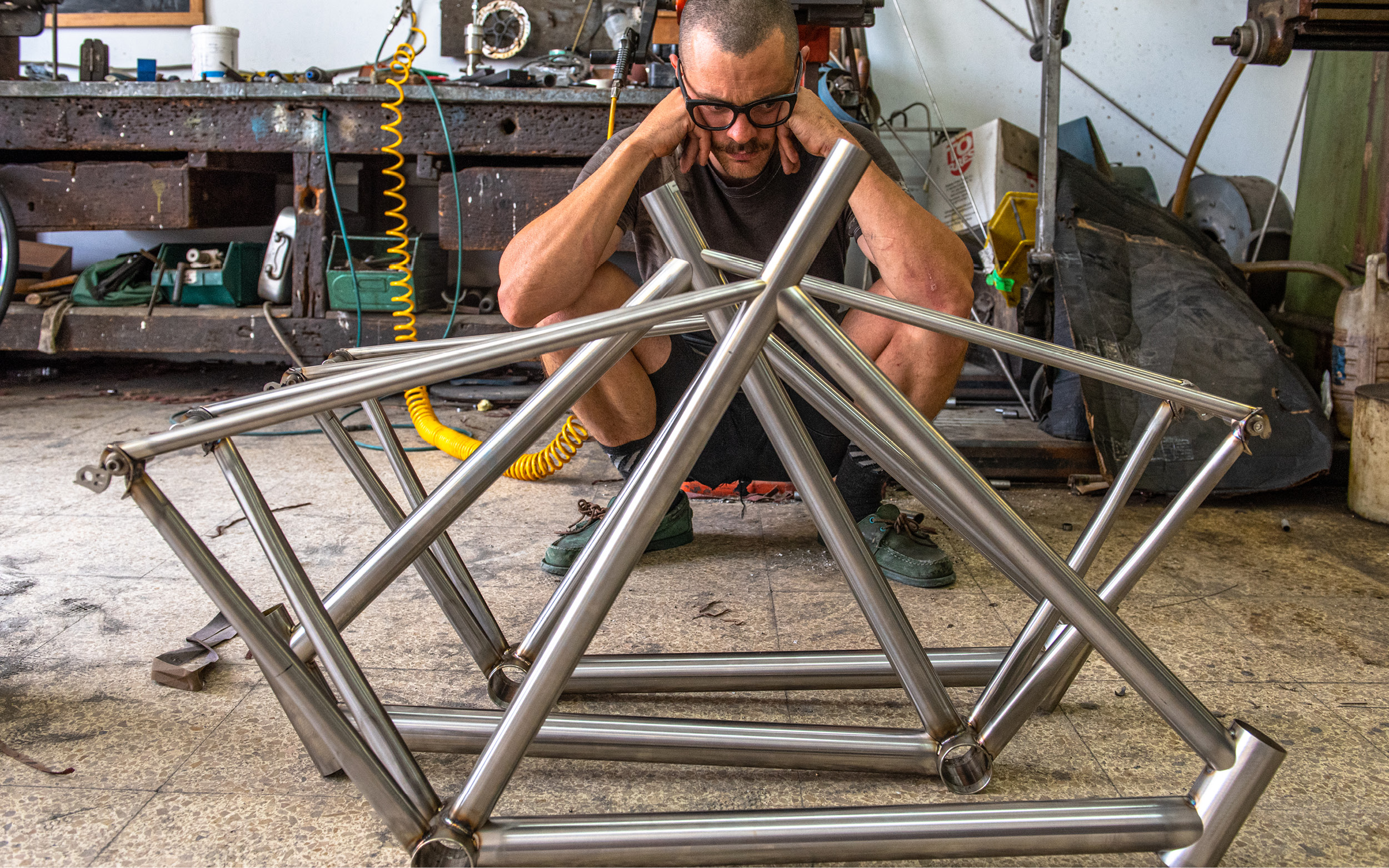 By 2015, he was making eighty frames a year by himself, all the while realising that with success, his dream was quickly becoming a nightmare; he was working from morning till night with only the bar to console his exhaustion. This was not the life he wanted. So, after twelve years of going 'full gas', he has decided to sacrifice volume for sanity, reduce his workload and gain more time for cycling and the pursuit of staying stoked. You can now expect to wait about nine months for delivery of a Legor frame, but according to Mattia, "A steel frame is a bike for life, so you can wait a while to get it."
"A steel frame is a bike for life, so you can wait a while to get it."
Like some notable frame builders, Mattia is a passionate and accomplished cyclist who can hang with some of best top amateurs, from road to MTB, and therefore his bikes must first meet his own strict standards. In fact, as an accomplished racer, he has never raced with a bike he did not build himself.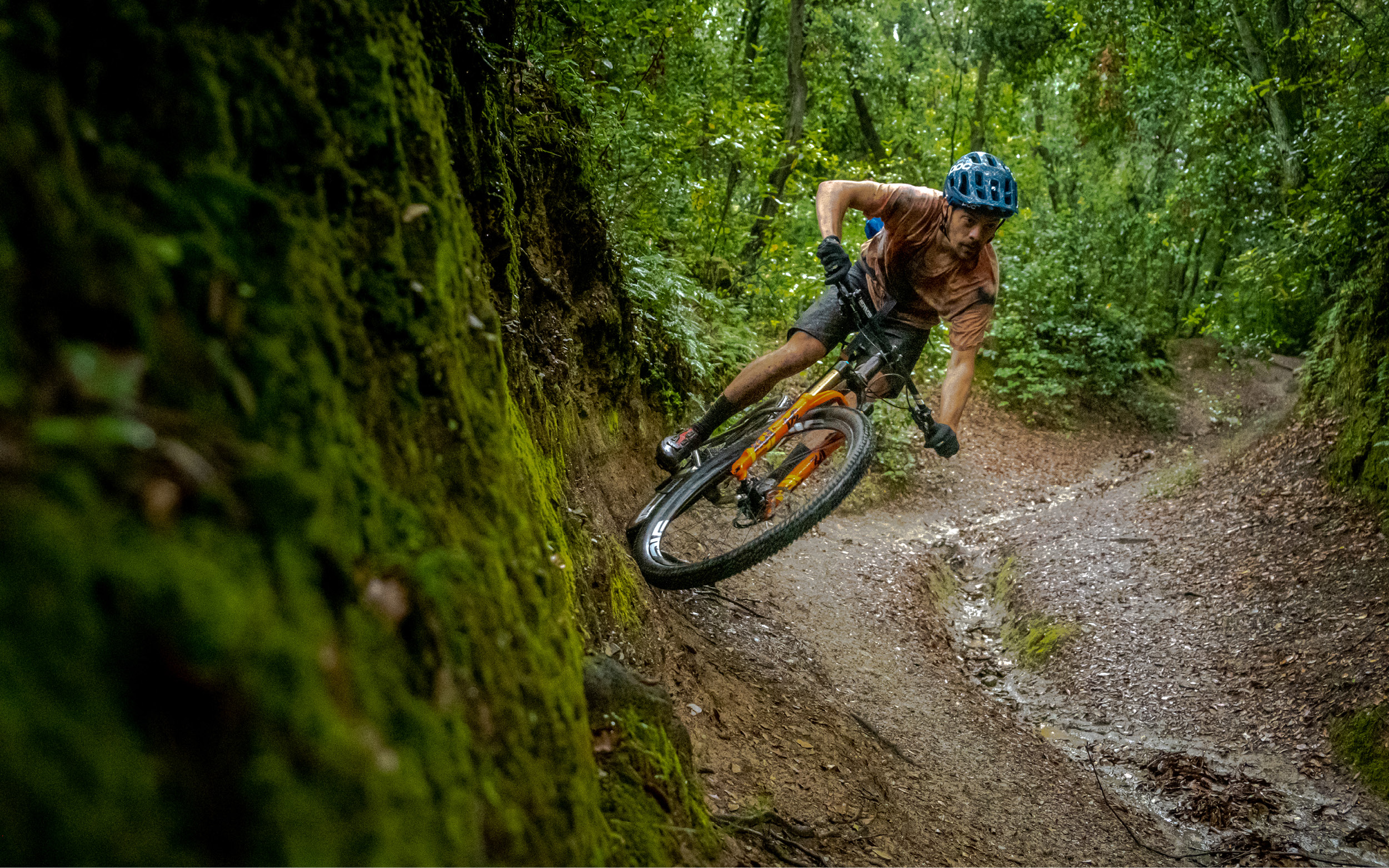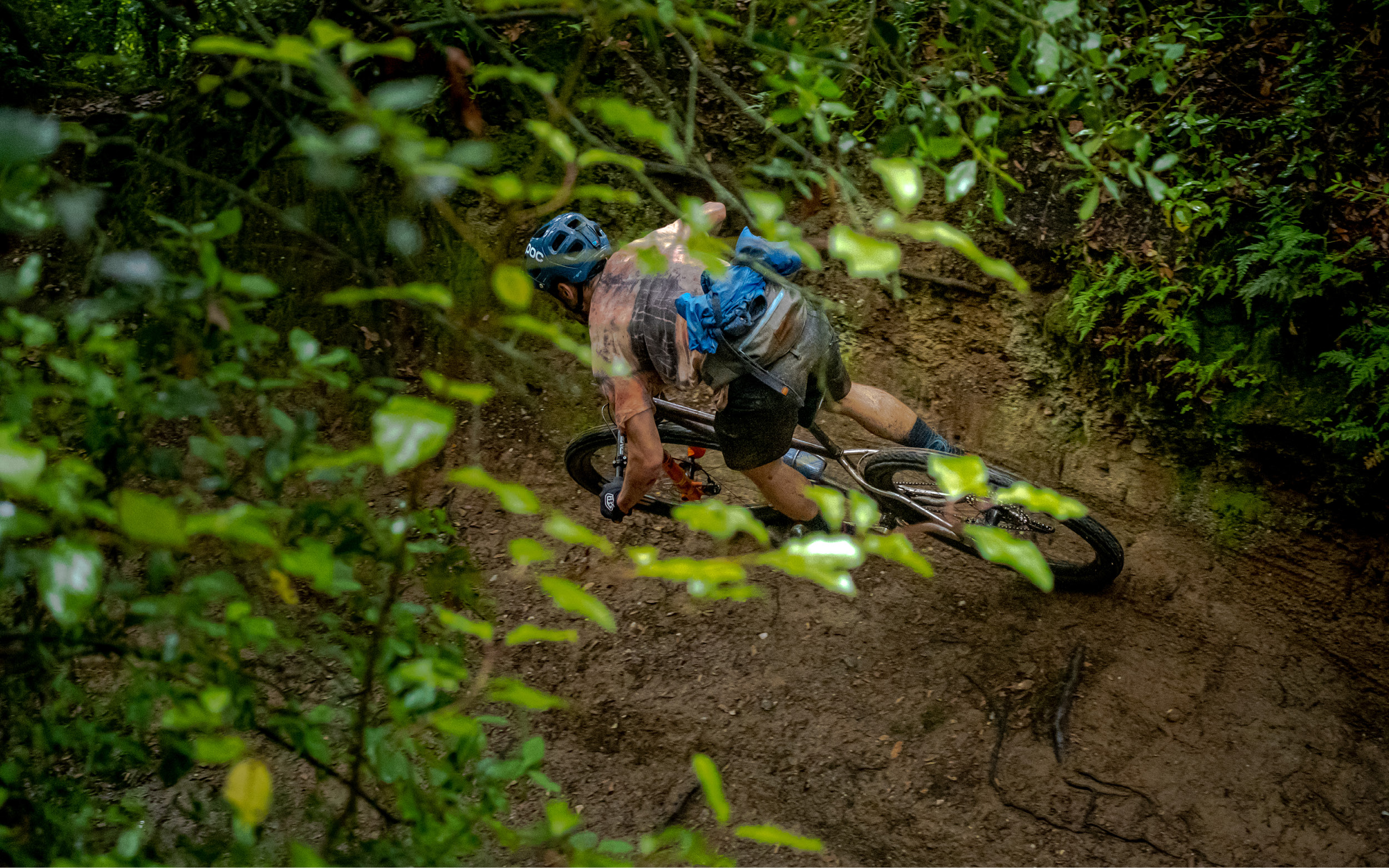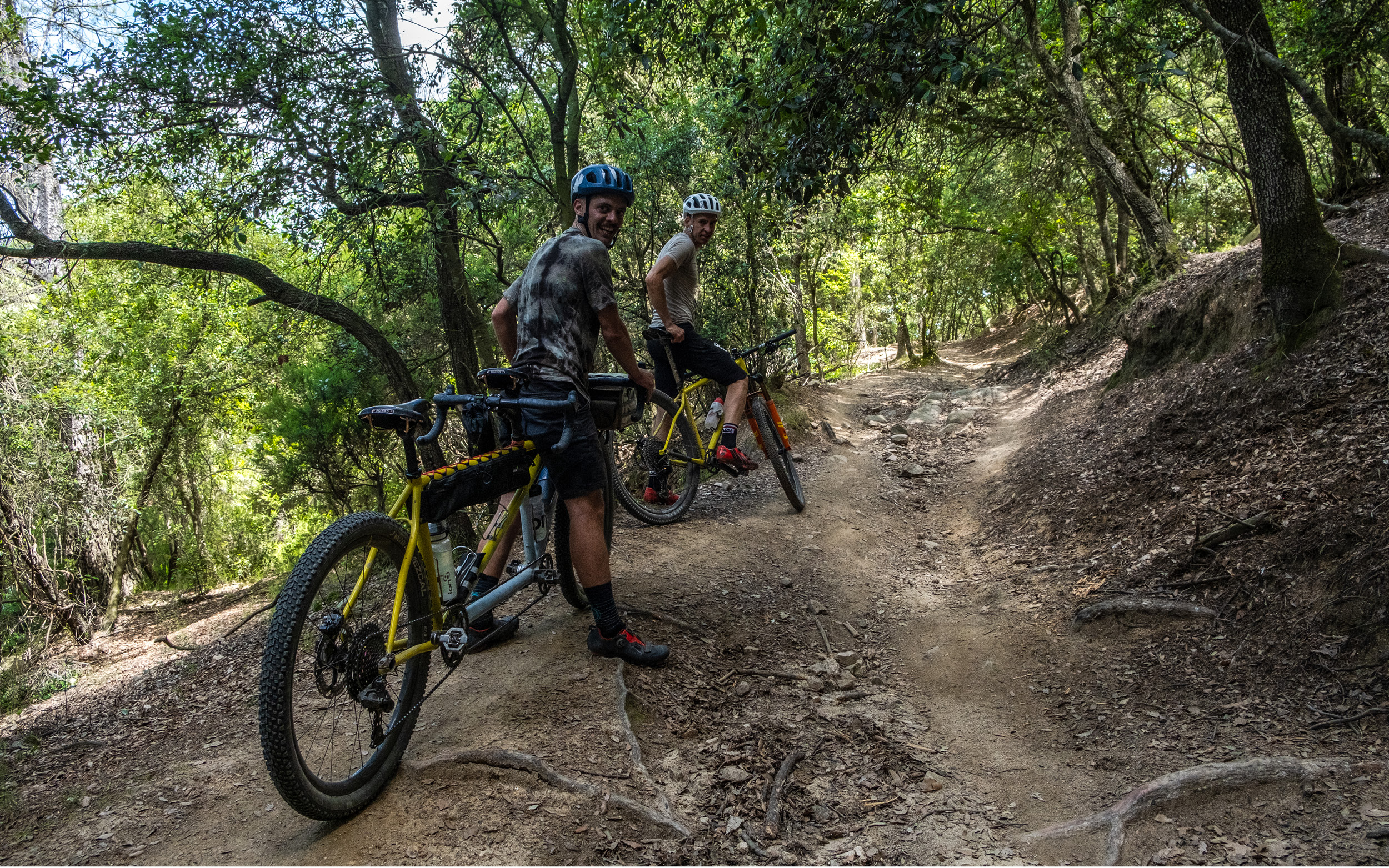 Today, Mattia can enjoy a good measure of success. He and Franka, who runs MAAD, her own brand of handmade cycling apparel, live an enviable life in the hills outside Barcelona, taking advantage of the legendary Catalonian riding when not working or travelling to cycling events around the globe. Which brings us to Bruno, one of his proudest creations.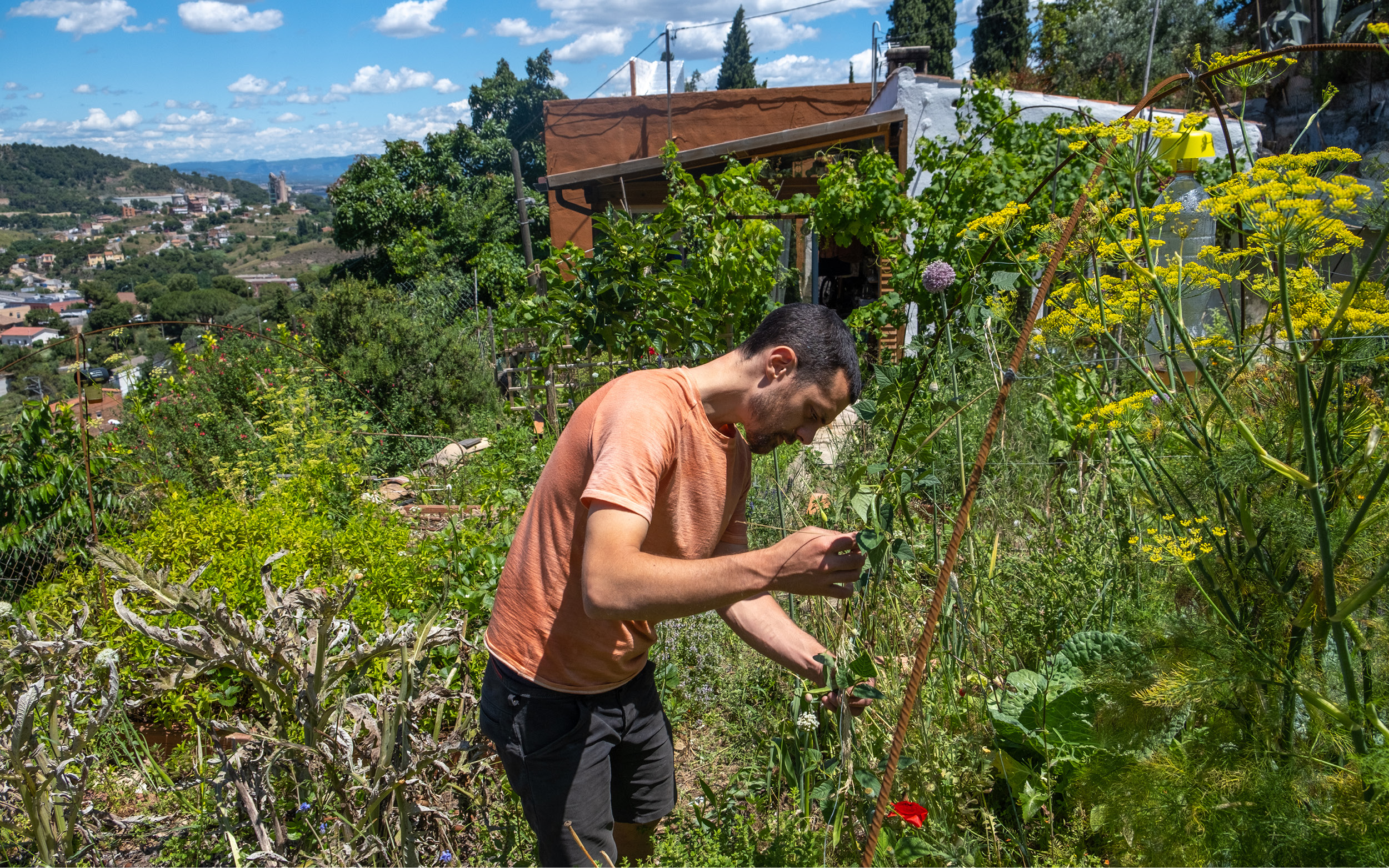 Bruno is a tandem MTB used by Mattia and Franka to explore the world together, built three years ago as an anniversary gift to them both. Mattia shares, "It was a dream come true. I waited years to build a tandem. It was a dark spot on my frame building knowledge. I asked a few times for some help from my masters; Zullo had built some in the past, but track tandems…and Pego the same. So, at one point, I jumped on the idea to build it, and my last thought was, fuck it! I will do it!"

"The result was good in the end, though it took a long time. I just put myself in the situation and built it. Our Bruno was, is, and will always be a relationship booster. It's so fun. The really good thing is you can share the same passion for cycling and travel with a person who has a different skill and training level. Franka has grown into it a lot, and it's incredible how perfect a stoker she is on the MTB trails and fast gravels roads."

And with that, in his honest and excited tones, Mattia sums up exactly what a Legor Cicli frame means to so many around the world. Beyond the measurements, cuts and careful welds, and above all else, what Mattia delivers is simple: he provides the perfect bike for the pursuit of 'stoke'.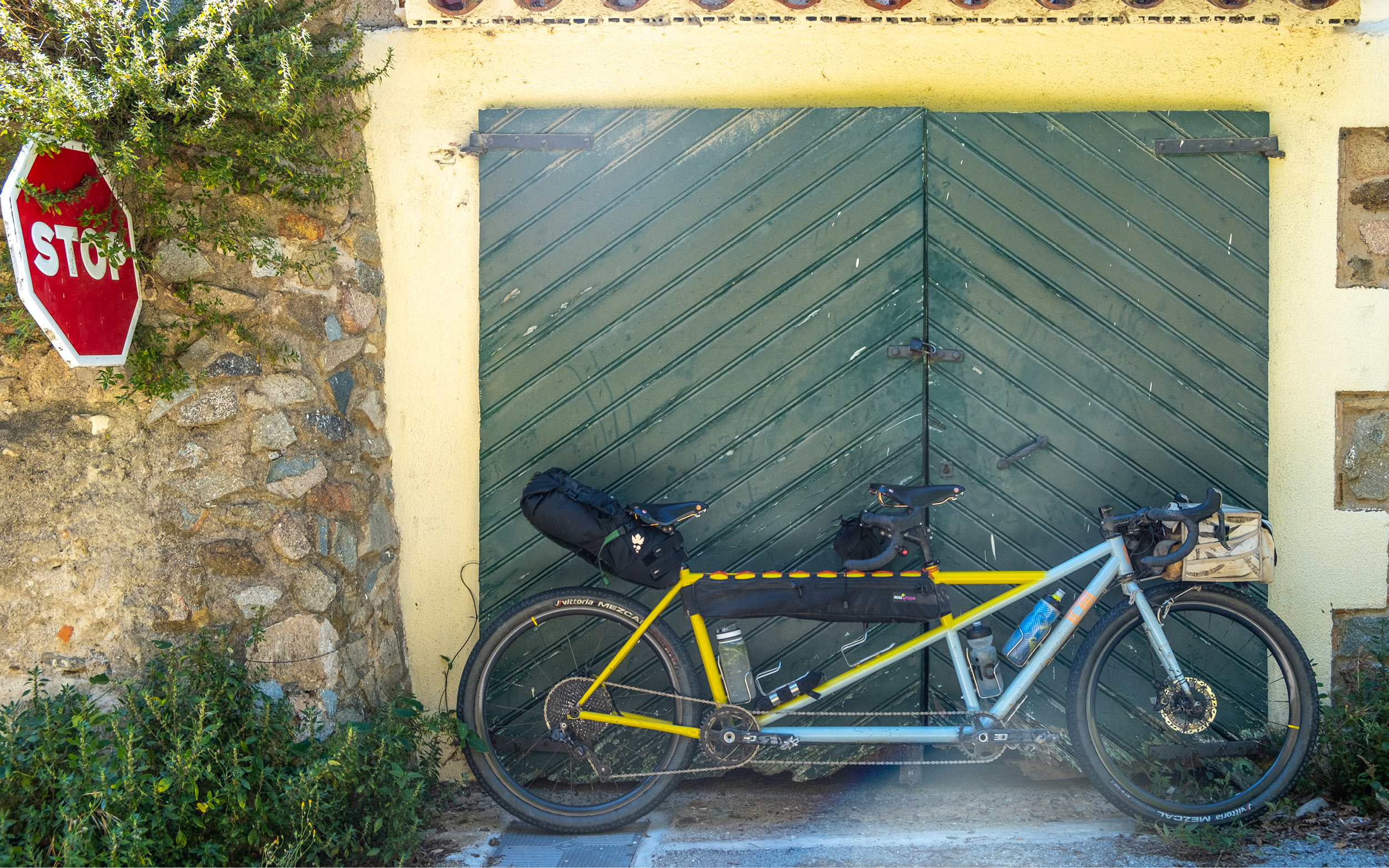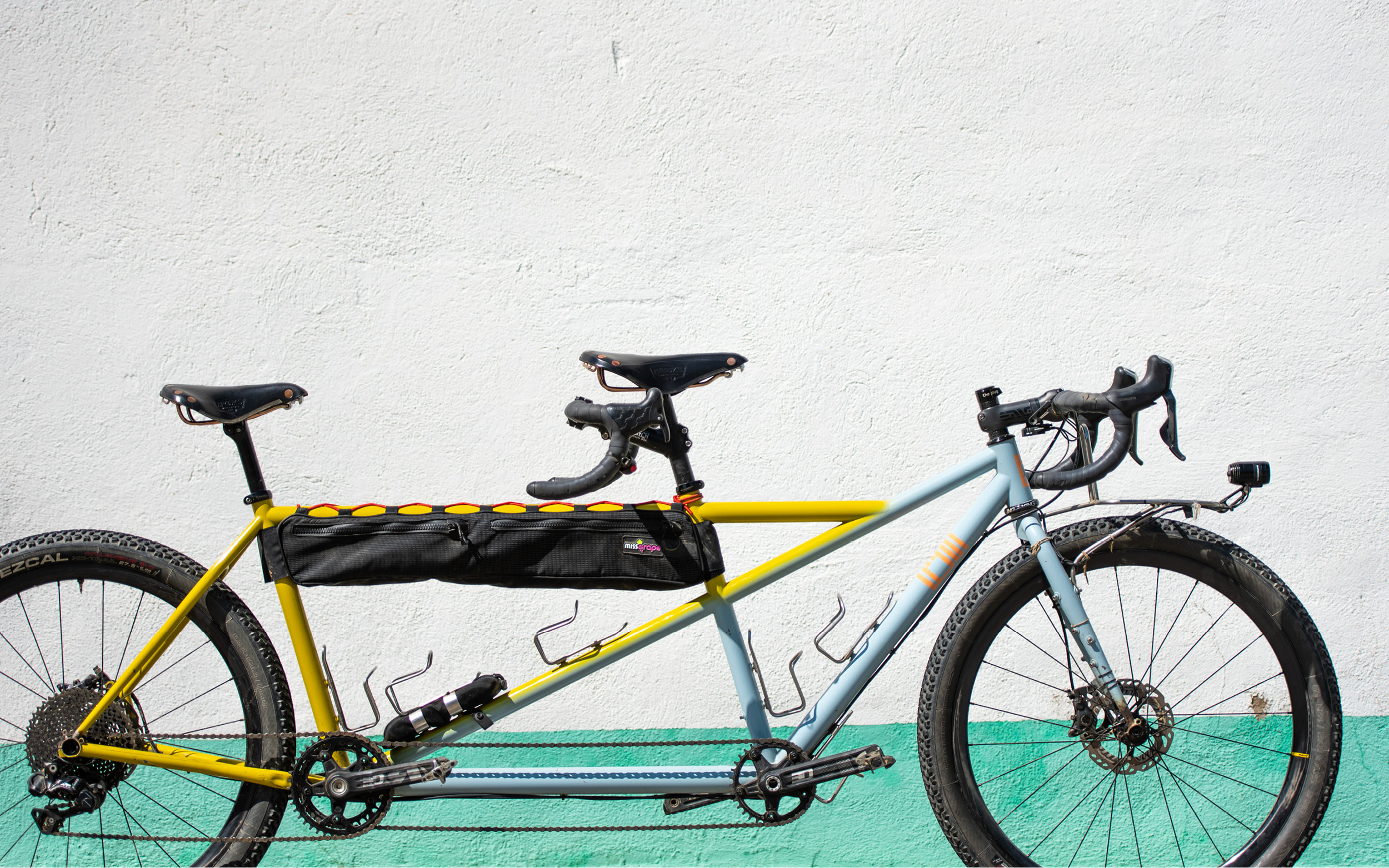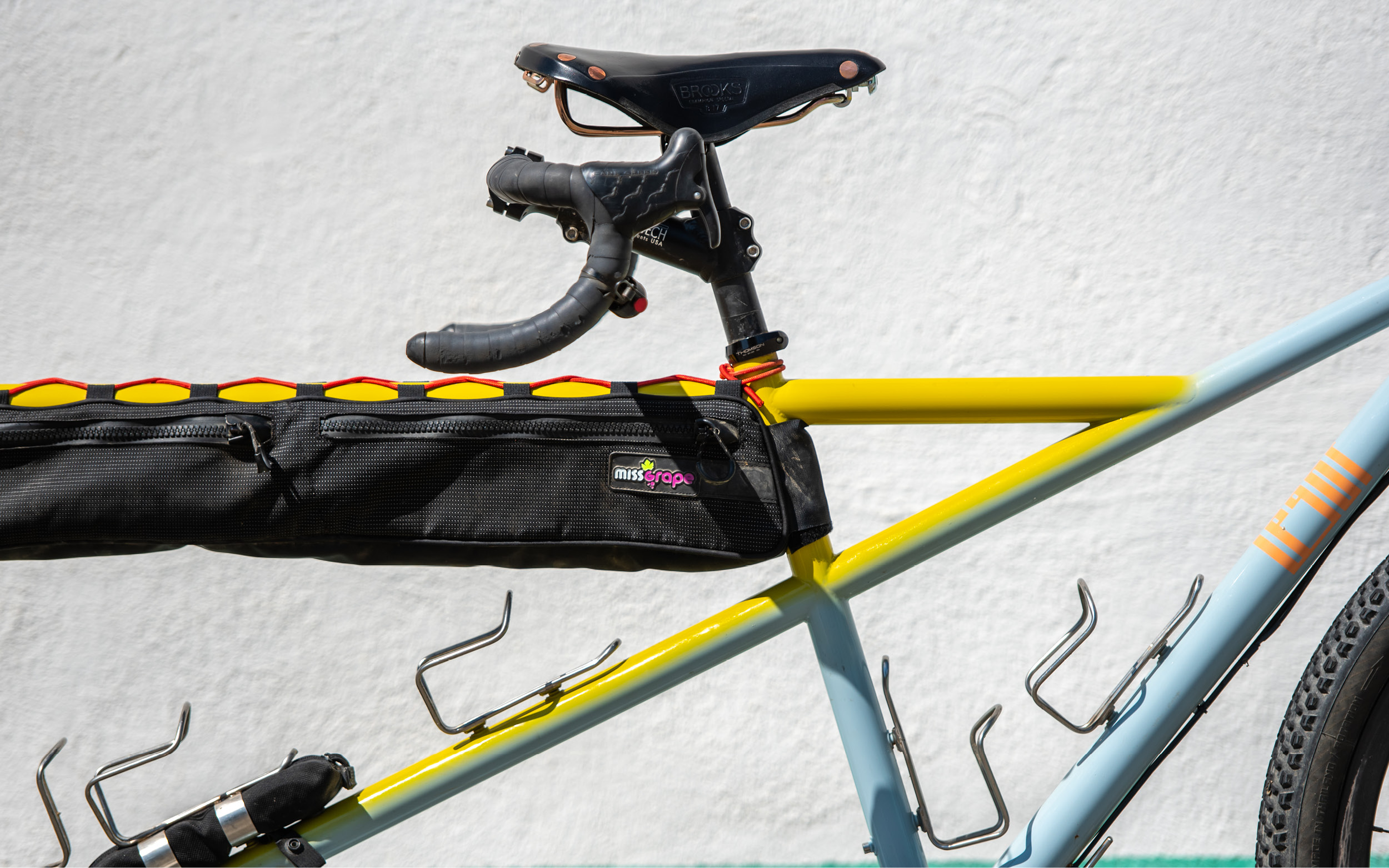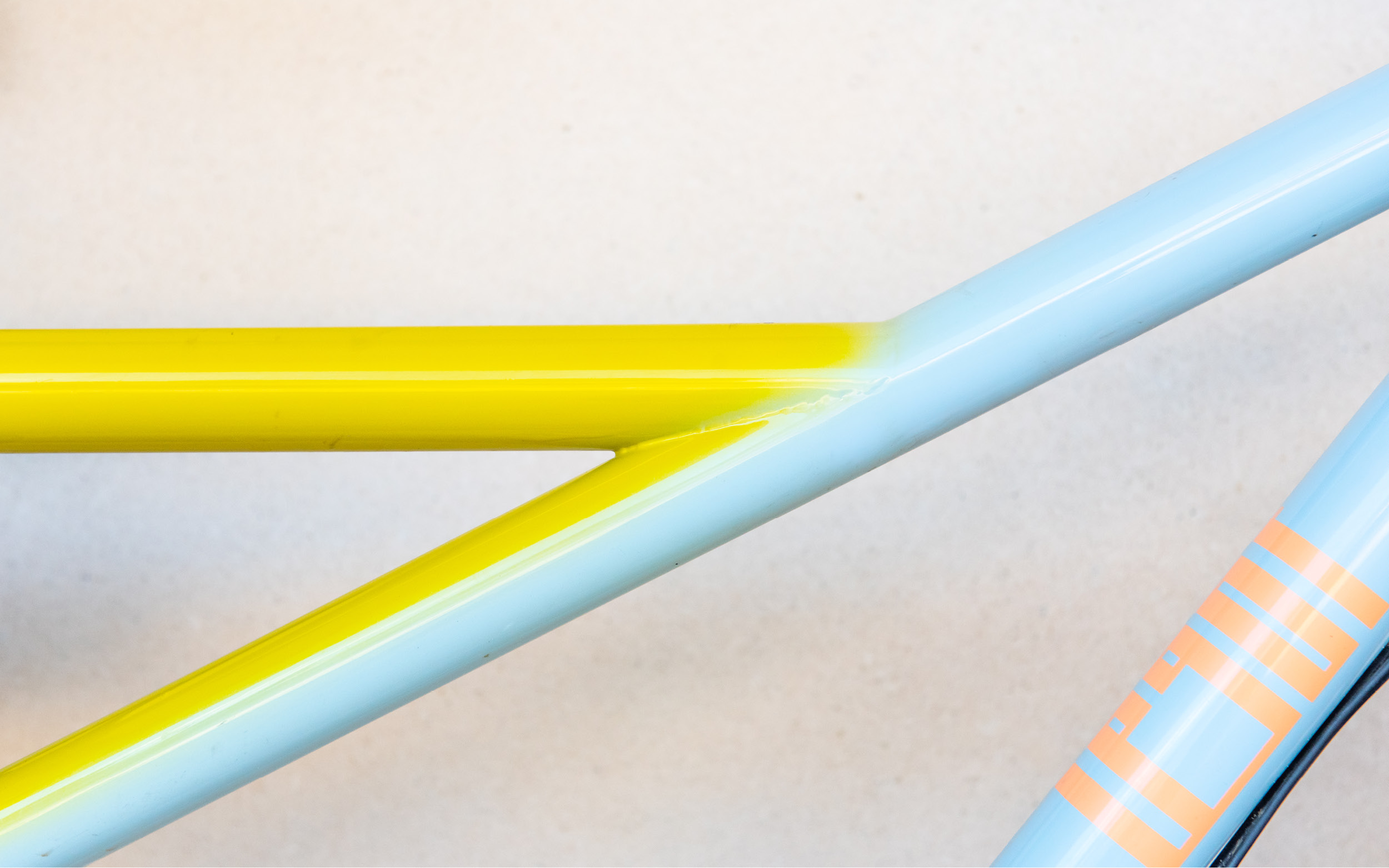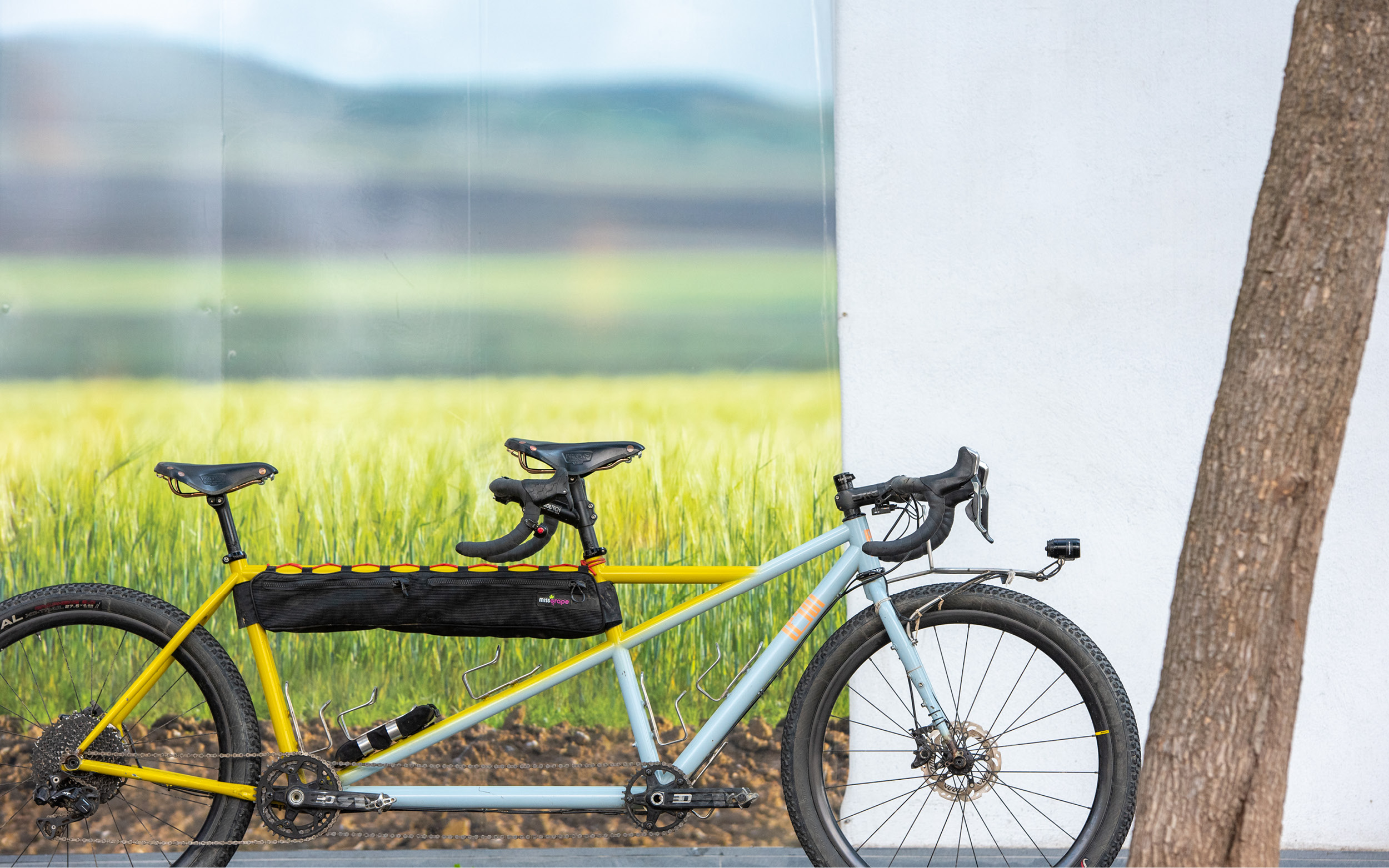 Legor Cicli Essentials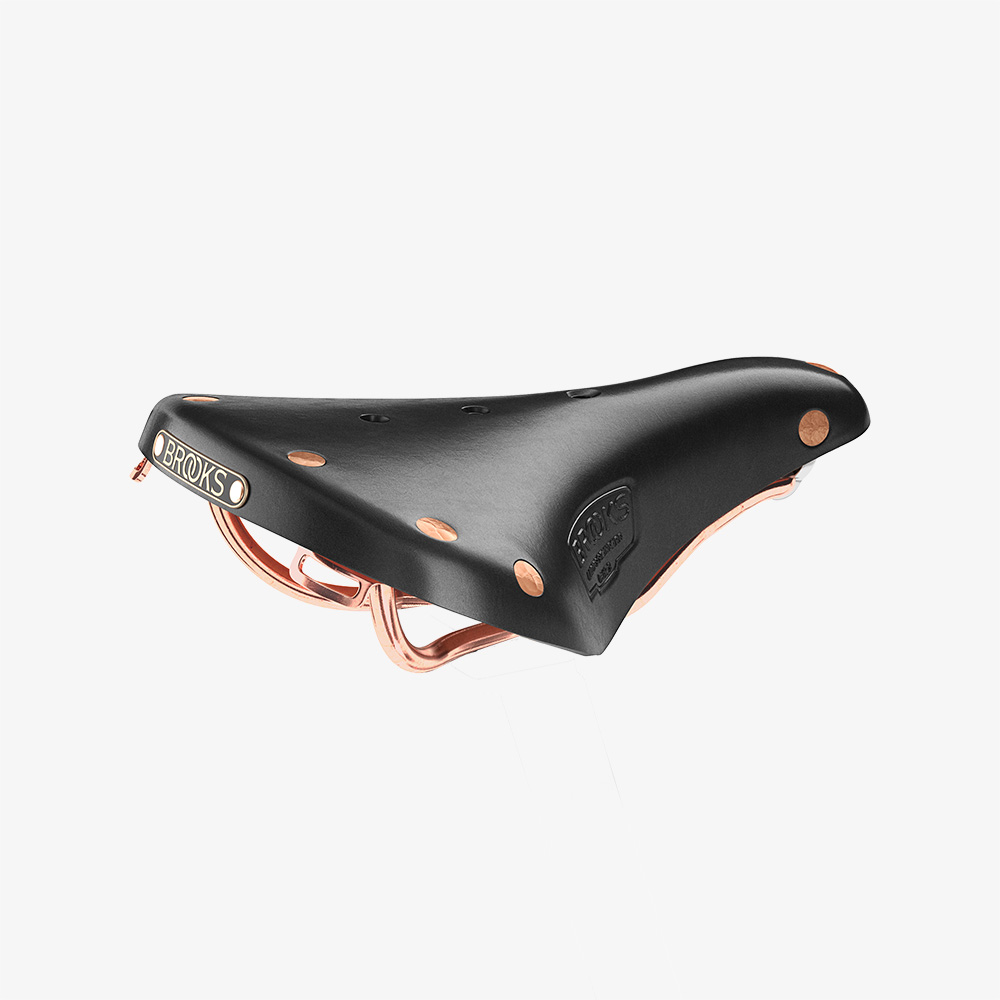 B17 Special Short
Our finest B17 versions available for women and smaller riders.
DISCOVER MORE
More Bikes Stories
6965
"Design is everything" – Fairlight Cycles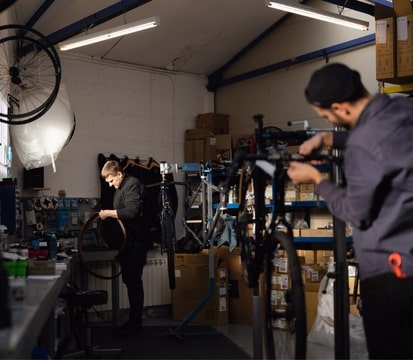 Discover the bikes that sell themselves, designed by Dom Thomas and the Fairlight team.

READ MORE

6874