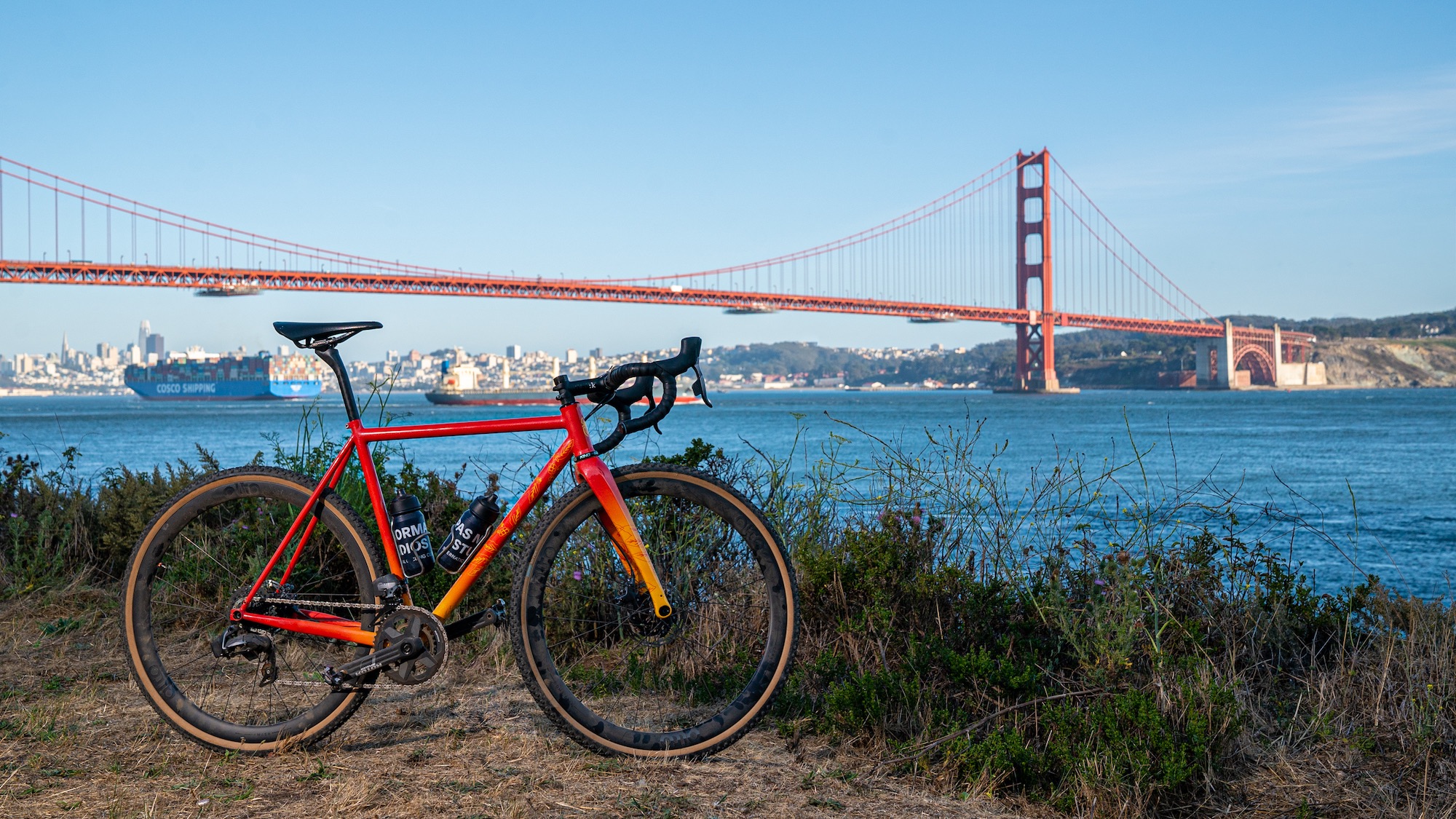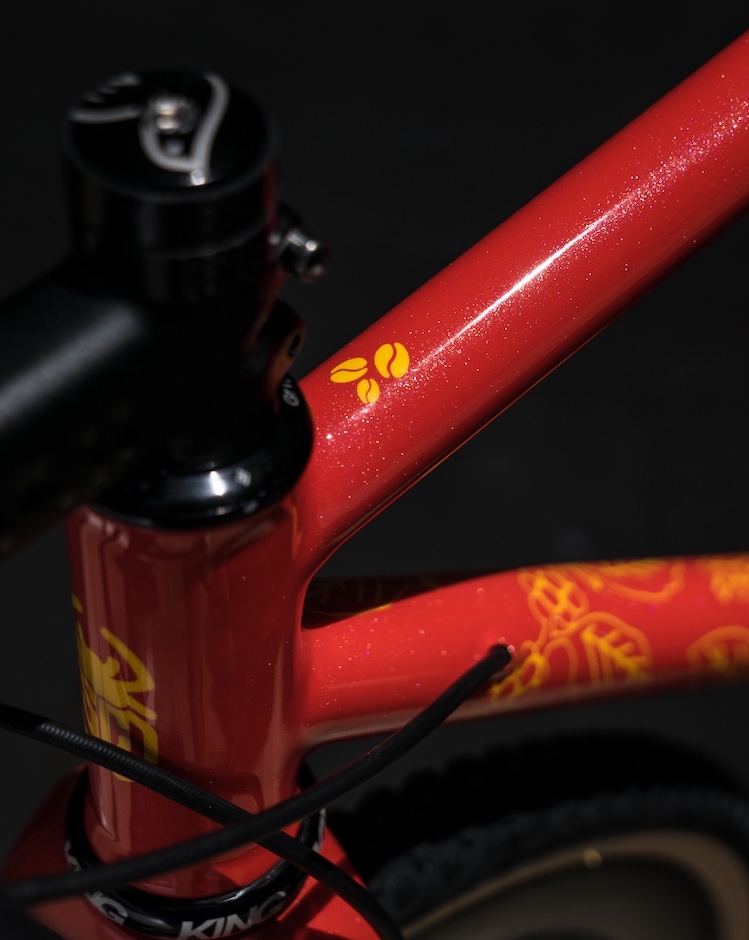 Bikes
Scarab Cycles, quintessentially Colombian
Uniquely Colombian, fiercely competitive, beautifully designed.
By Jason Norton
One winter spent training in the cycling heartlands of Colombia changed pro bike rider Nate King's entire worldview. It's safe to say he fell head-over-heels for the place – not just the riding, but also the people, the culture, the passion for the bike. The sheer "Colombia-ness" of it.
Now retired from the race scene, Nate works with Scarab Cycles, a builder of custom, made-to-measure steel bikes based in a high mountain valley above the bustling city of Medellín. We spoke with Nate about his love of the country and his drive to bring that passion to a whole new audience of riders.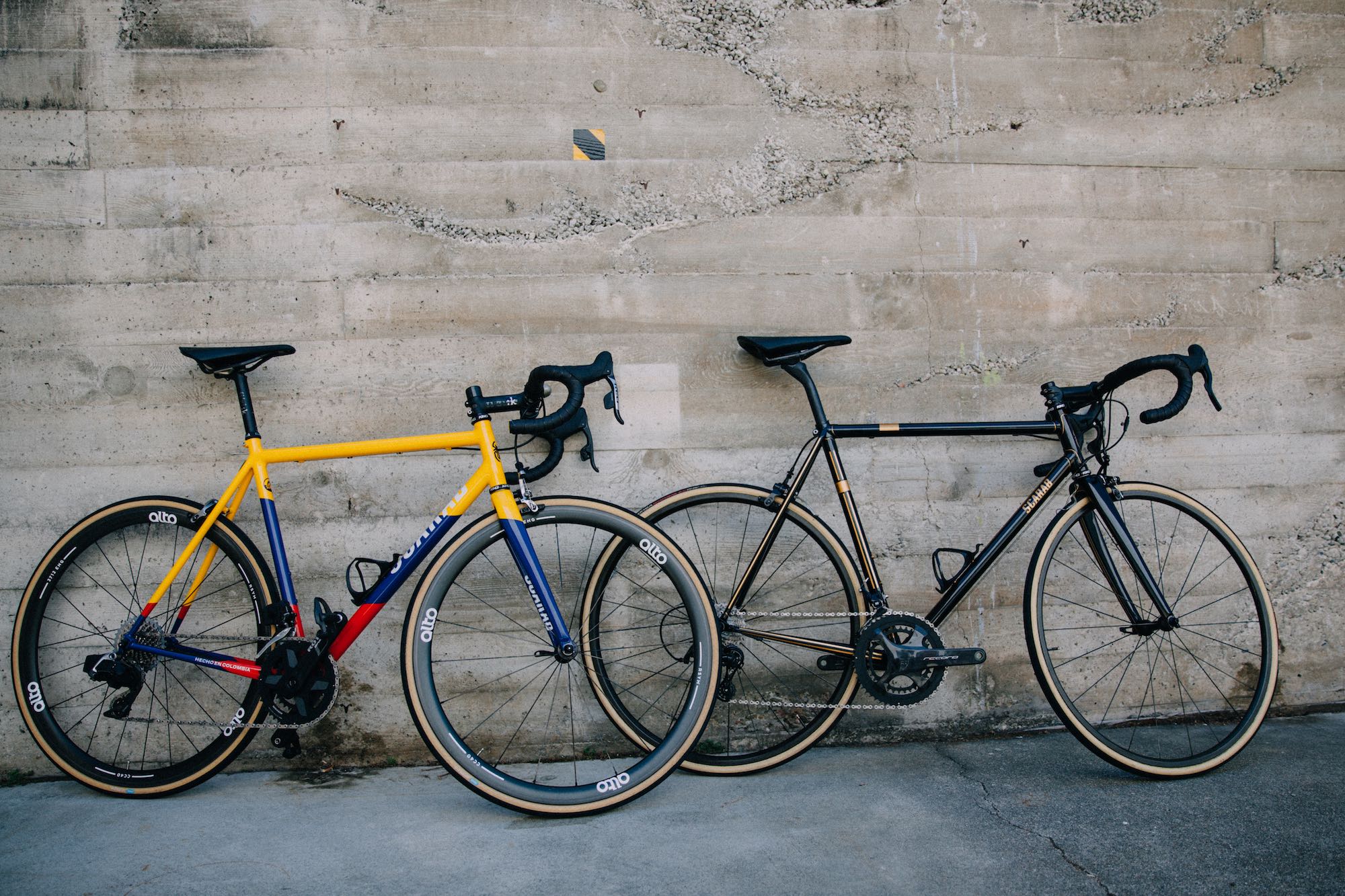 How big of an operation is Scarab? And how did you get involved?
We're a team of seven. I'm the only one outside of Colombia. I'm in San Francisco where our US studio is.
It goes back to 2012 when I was racing professionally and a Colombian teammate convinced me to come to his country for winter training. All the domestic racers were heading to Arizona for their winters and I wanted nothing to do with Tucson.
Long story short, I went that first winter, fell completely in love with Colombia and that was that. I was blogging the whole time, gaining a bit of a following. I returned to Medellin the next winter and met a frame builder named Augustin.
Later I met Augustin's future business partner, Santiago, and at the same time I'd started working full-time at a little place in Marin County called Above Category. We brought in a few of their frames, advising them on paint, materials, geometry, construction and so on. I watched with curiosity as the brand continually improved, but at Above Category we were pretty full up on brands at that time, so we couldn't really take advantage of the individuality of Colombian bikes.
Fast-forward a few years and the Colombian team was fairly successful, but Augustin had left the business for personal reasons. Santiago and the rest of the workshop crew forged ahead with a new brand named Scarab, taking five years of pretty intense education in the world of bike building and applying it to a fresh start. They graciously called me up in January and asked if it was something I'd be interested in taking part in as their US arm and brand manager. I jumped at the opportunity. Next thing I knew, I was on a plane back to Colombia.
Who are Scarab's customers? What attracted you to the brand?
It's an interesting mix. We've got a lot of experienced cyclists and folks who are passionate about custom-made steel bikes, but also a pretty big chunk of people who are relatively new to riding. We've got a couple of bikes being built right now for women who've been riding for less than a year, which is really cool!
I think a lot of the attraction initially was the Colombian-ness of everything (can you tell I love Colombia?), but after that first visit to Scarab it became apparent there was so much more. It's the openness of the brand, the accessibility, the perspective.
We're not trying to be the stuffy rich guy's custom bike – we want to build beautiful custom bikes out of the best materials we can while still keeping them attainable for 'regular' people (our entry-level price point is $3,500 for a complete custom bike). Attainable, yet still very much designed for each individual.
We hammer on about it a lot, but we don't build bikes for marketing data points, we build bikes for people. That means thinking about more than just frame size when it comes to smaller riders – it's thinking about how the rest of the components will fit. We're not afraid to spec 150mm or 180mm cranks, 650b wheels, or cut moulds to make our own forks (coming soon!) to accommodate the broad range of humanity that exists, instead of the industry standard of taller-than-average men.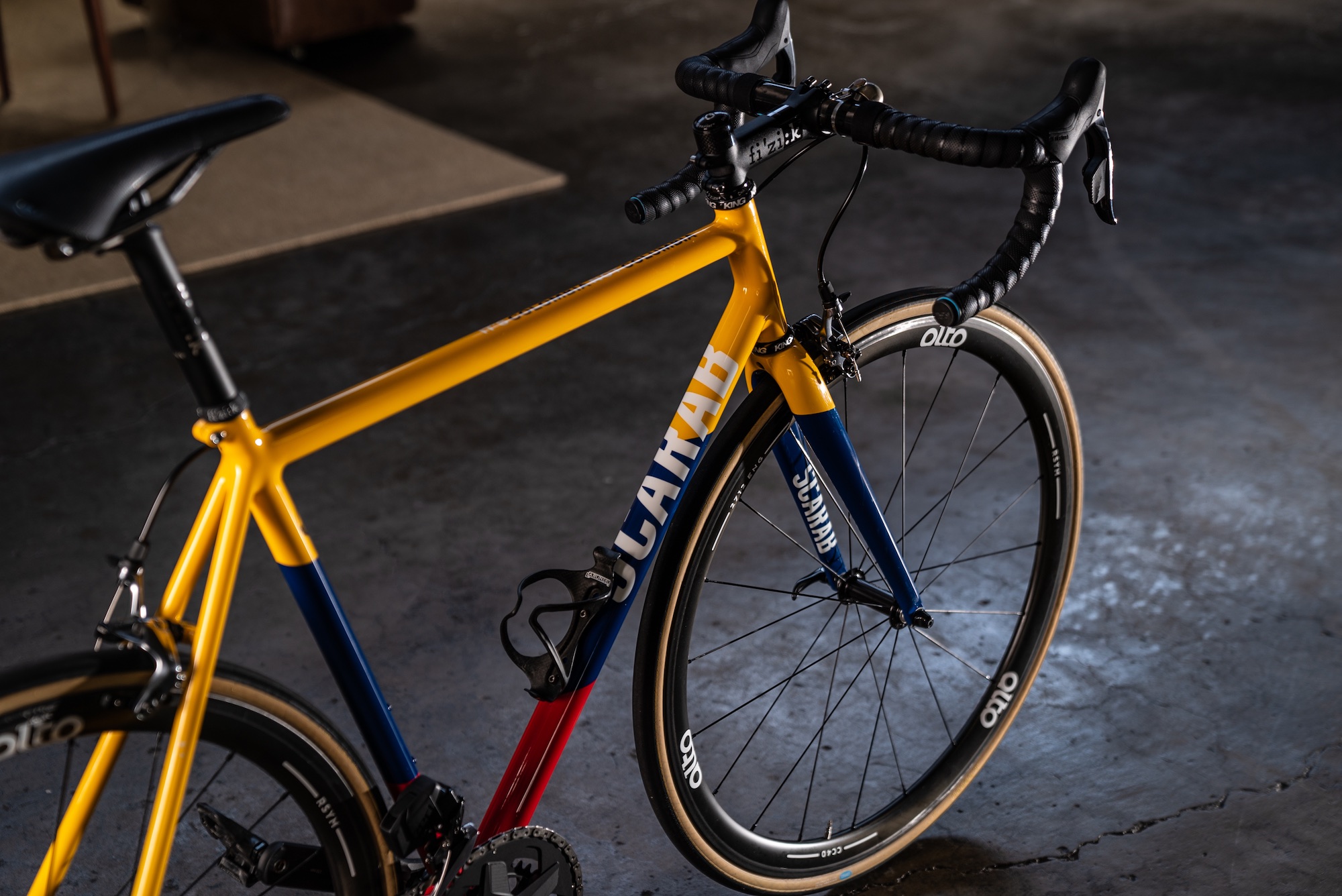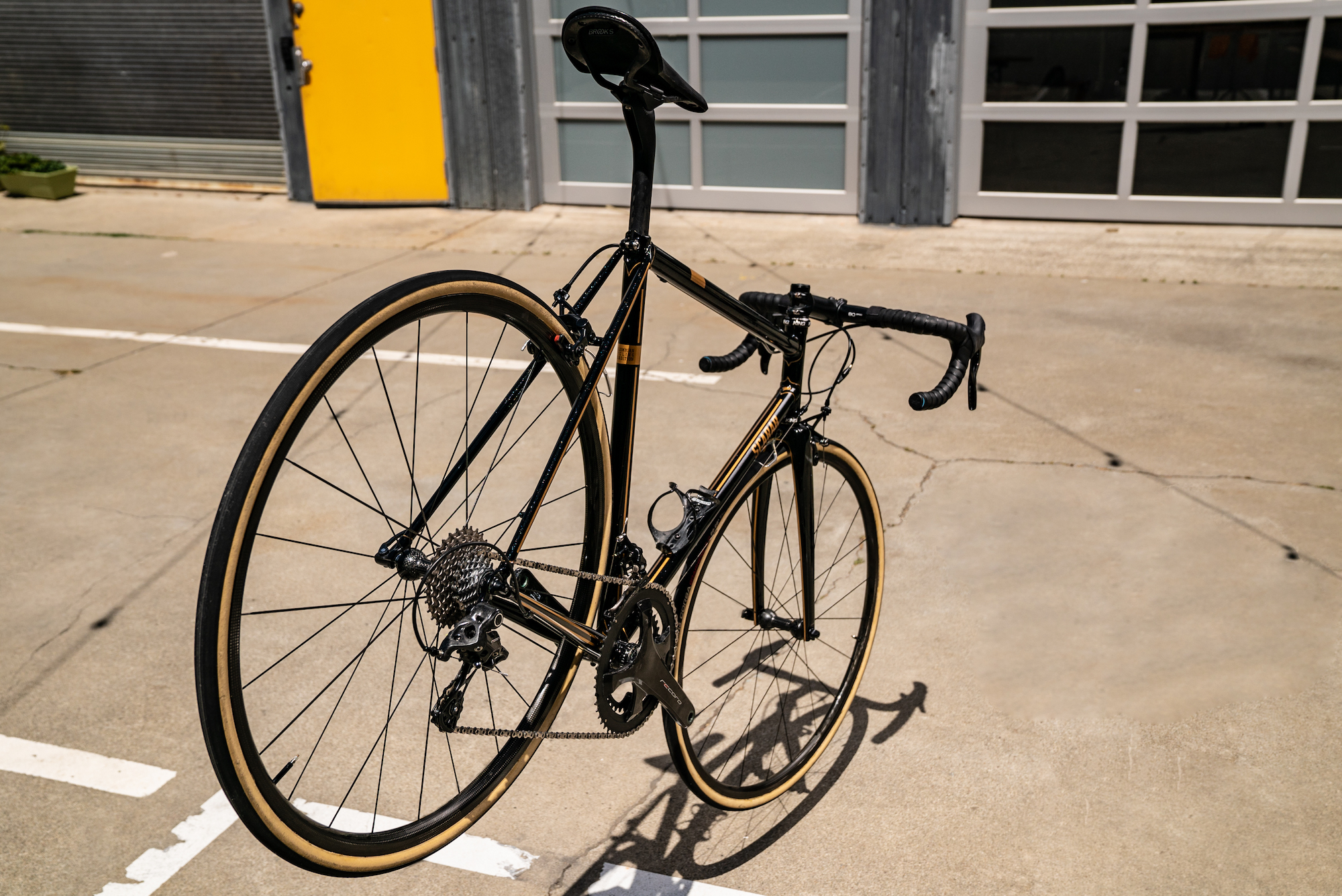 Can you briefly tell me about the three bikes we shot?
The sparkly red/yellow bike is the Páramo, which is our 'all-road' or 'gravel' bike, or whatever you want to call it. It's really our 'Colombia' bike. While the pavement in Colombia is amazing, a bike with bigger tyres, disc brakes and options for racks and fenders really opens the country up and allows us to explore.
The Columbus Spirit tubing keeps it pretty lively and light without any fragility. And our Café paint scheme is rad too – it has a coffee plant wrapping on the down tube, with a few homages to coffee elsewhere on the bike. It's a bit of a pain to mask those thin leaves, but the end result is totally worth it.
"It's Colombia, not Columbia" is a funny saying in English, one that we bat around a lot. Nothing irritates a bilingual Colombian more than when a gringo calls their country 'Columbia'. So, we painted our general road riding/climbing bike, the Letras, as a tribute, slapping it on the top tube and chain stay with the Colombian tricolour across the whole damned bike. That bike flies, especially descending. I really wanted our bike that's designed to go uphill fast to totally scream going down too, so the geometry is nice and low, letting you really sit in the bike instead of on top of it.
The black and gold Línea is yet another cycling homage to the infamous John Player Special racing car livery. This bike is special; it's really made for people who've suffered through carbon race bikes the whole of their time in cycling. We build it out of PegoRichie tubing with brazed Sachs lugs, which is definitely the heaviest set of pipes we use by far. But damn, it just sings. The ride is out of this world – underneath you it feels like an extension of your body, and it dances uphill with you. The Pegoretti Falz fork up front just completes the visual. Of course, the classic look wouldn't be complete with disc brakes, so we don't offer it with those. Or with electronic shifting. Deal with it.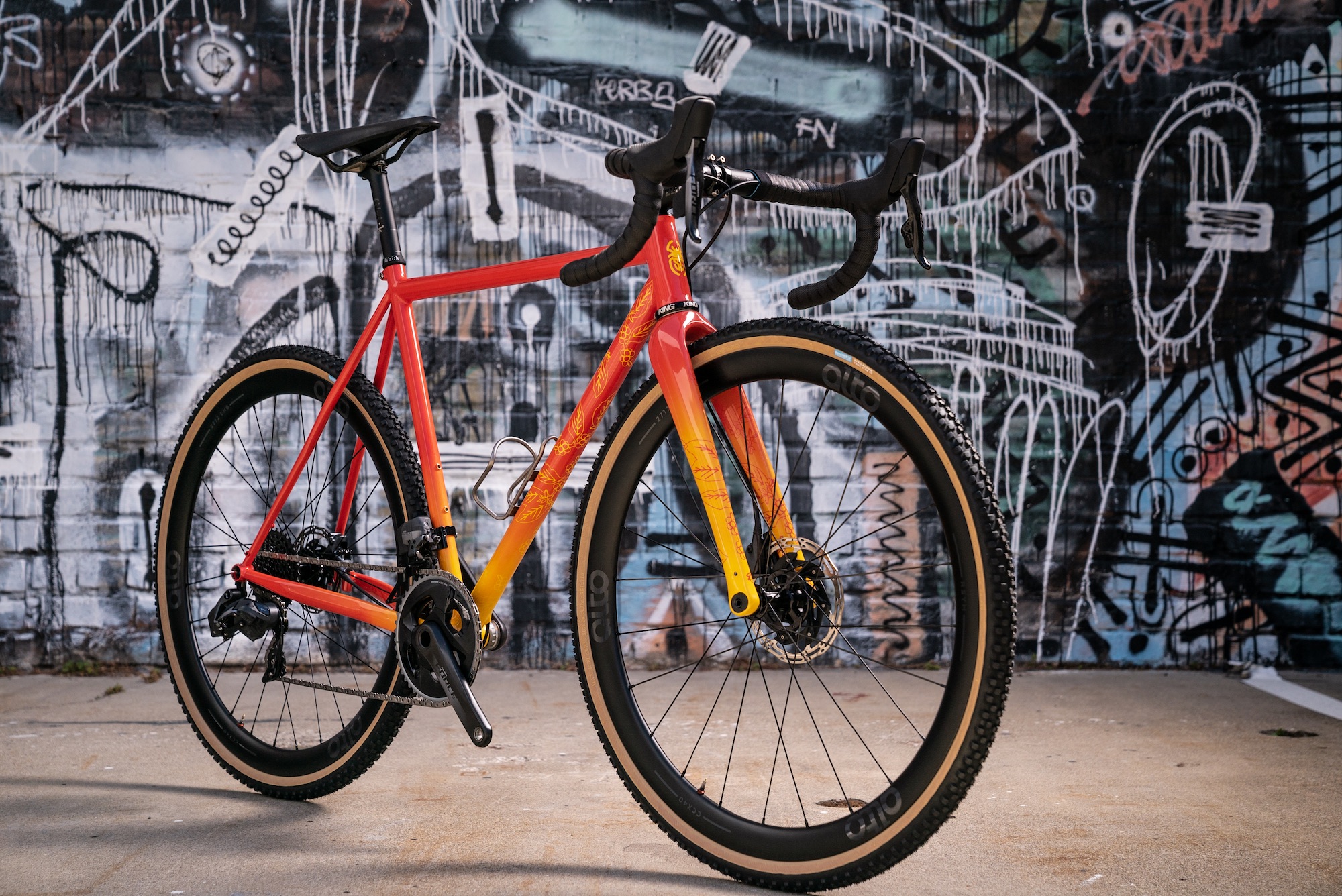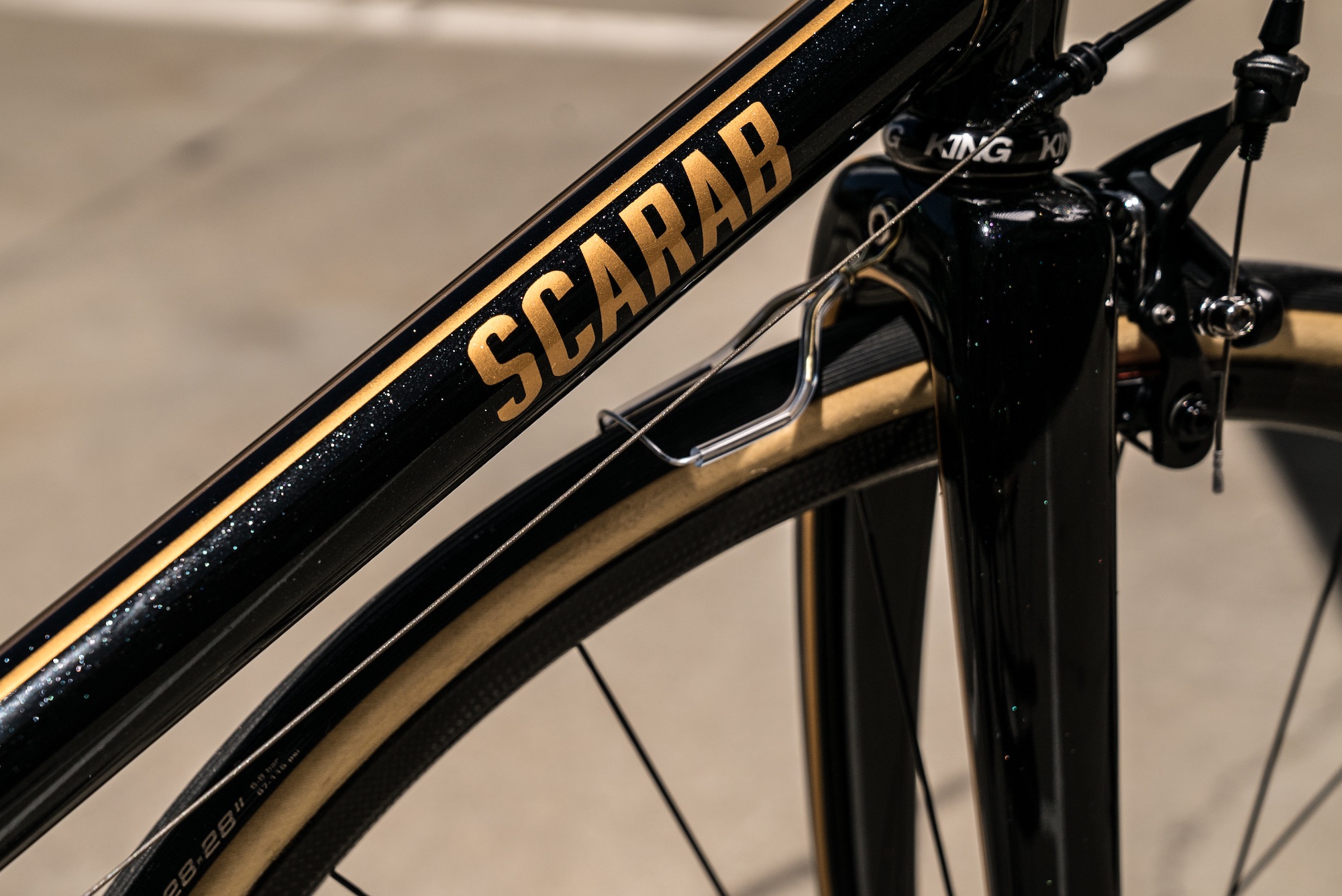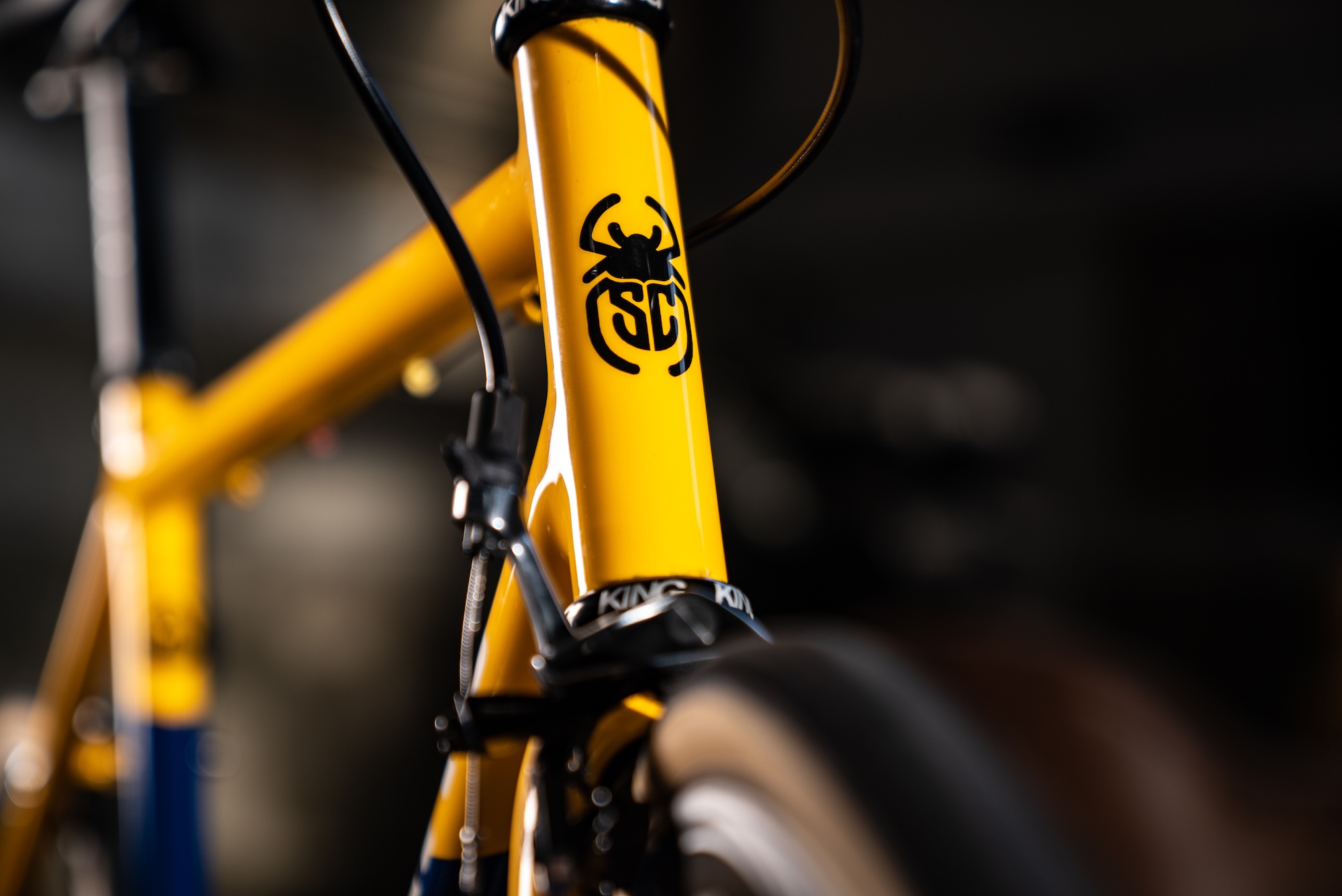 Who is your favourite Bicycle builder that is not Scarab?
I've got three. First, Dario Pegoretti, because Dario. He did so much for materials, and so much for geometry. He helped keep the flame alive when it looked like steel bikes were going to become anachronisms. I only got to meet him once in Verona, and I regret not getting to know him. Second, Baum. What Darren and his crew in Australia do with titanium is without peer, at least as far as I've seen out there. They really push the envelope in the same way Pegoretti did.
Third, Demon in the UK. I'm a nerd who loves anything Art Deco, and his completely insane lugwork just does it for me. Plus the whole Southampton/Titanic thing…yeah, nerd.
Best Coffee shop in the Bay Area?
My partner will hate me for my answer, but…I've gotta go with Equator. They're not boogie third-wave whatever, but their coffee is solid, and the folks that run the show (hi Helen!) are wonderful humans who go further by making cycling something everyone can do. And they even sponsor a race team. I try to support them whenever I can.
Best Taco in the Bay Area?
I want to say Vallarta in la Mission for some killer cabeza, but I'm going to betray my Latin street food sensibilities and answer with something completely gentrifying-ly gringo: Tacos Cala. Sure, you may pay $15 for three tacos, but they are mind-blowingly delicious.
Best film about cycling?
Finlay Pretsell's Time Trial. It's about David Millar's last year racing, but it's not really about racing. It's more about what it's like to be racing. The cinematography, editing and soundtrack (by Dan Deacon) are out of this world. I can't wait to see if Finlay does another cycling film!
Favourite place in the world to ride?
This should be obvious by now. I've ridden in a ton of 'bucket list' places all over the world, but Colombia still takes the cake for road riding. The roads, the culture, the people…yep, it doesn't get better. For riding mountain bikes, my homeland – Moab, Utah. Obviously.
More Bikes Stories
6965
"Design is everything" – Fairlight Cycles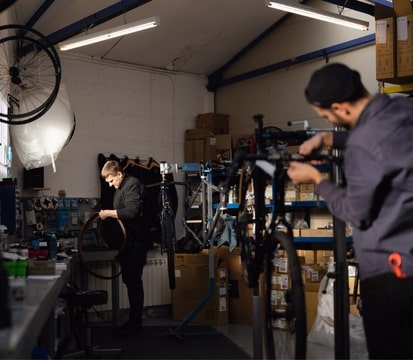 Discover the bikes that sell themselves, designed by Dom Thomas and the Fairlight team.

READ MORE

6874