Bikes
Moots, Living the Titanium Dream
There's no material that comes quite as close to achieving perfection as titanium
By Jason Norton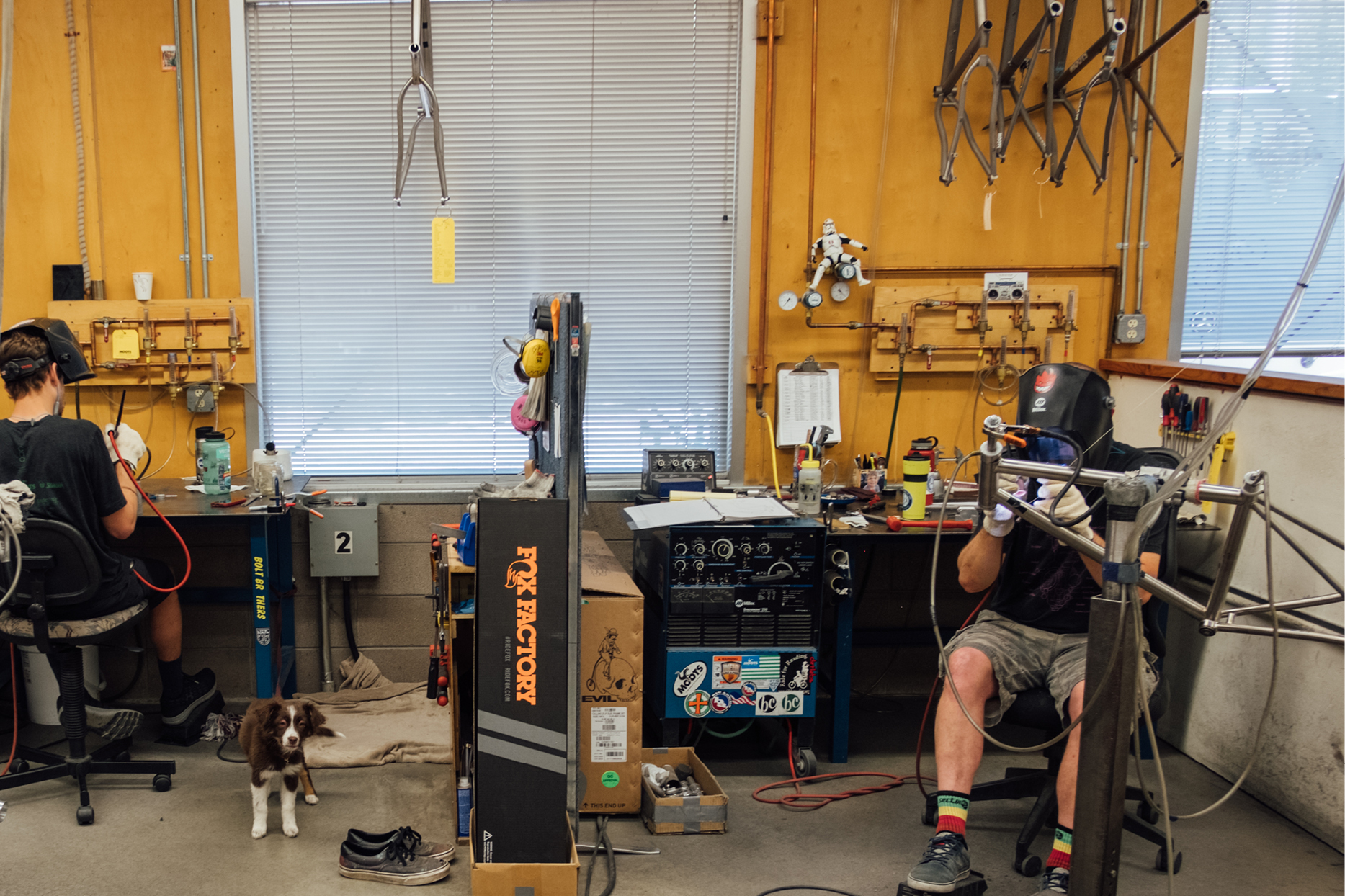 When it comes to building a bespoke, custom bicycle, there's no material that comes quite as close to achieving perfection as titanium. One manufacturer pursuing the titanium dream is Moots, a close-knit, Colorado-based company that have been handcrafting bicycle frames since 1981.
We met up with them for a chat about their gorgeous bikes, why they chose titanium and what sets them apart from the 'big brand' sea of sameness that's slowly taking over the industry.
How would you describe Moots as a bicycle brand? What sets it apart from other bespoke frame builders?
Moots is best described as a handcrafted titanium bicycle frame, stem and seatpost brand. Our build philosophies are: start with the best material possible (higest quality titanium tubing) and from there use the knowledge and experience we've honed over almost 40 years of building bike frames to turn that tubing into the best bikes that we can possibly make. Our single focus on titanium began in 1991 and we use that experience to strive to be the best.
Why did you choose titanium as your go-to frame material?
We first moved to titanium in 1991; before then, for the first ten years, it had all been steel. The move towards titanium was prompted by our 'YBB softail' design. We had been building that design in steel in the late 80s and of course the fatigue life of steel would eventually see those frames crack. The move to titanium came because of its fatigue resistance, ride feel and durability.
Was domestic manufacturing in the US always the plan?
For us we never saw it any other way. We are based in Steamboat Springs, Colorado, and it's here that the Moots journey first began in 1991. The location, the terrain and the local people are all engrained into our history. We live in the best test lab you could think of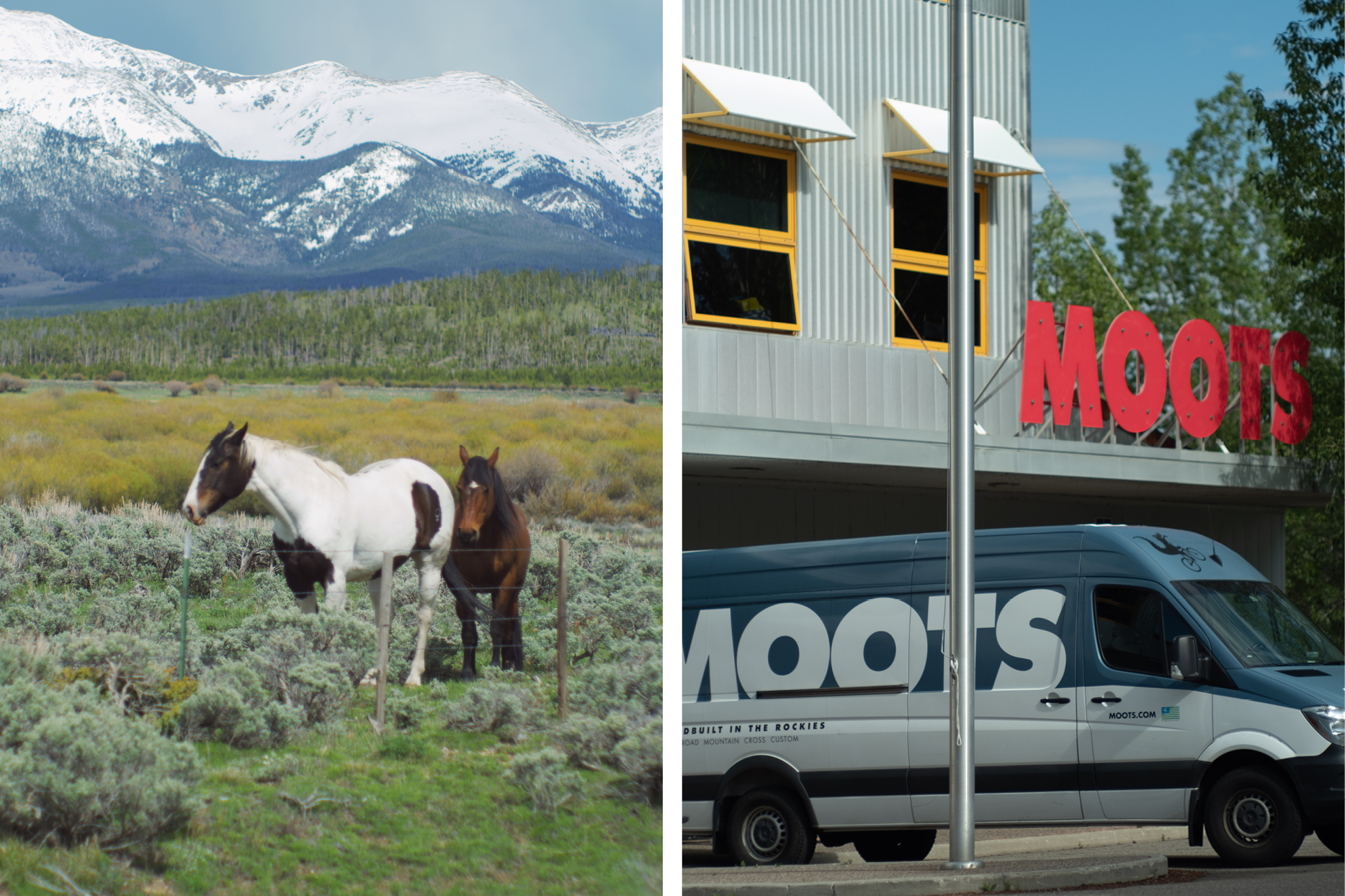 You have many different styles of bikes now. Has the range always been this diverse?
Well, yes. In our early years we did only custom builds which saw customers approach us with builds from road, mountain and cyclocross or spin-offs that combined aspects of all three. When we moved towards offering a stock line-up we factored some of these early builds into the range.
What kind of customers does Moots attract?
A typical Moots customer has usually moved through some nice bikes before stepping onto their first Moots. They've tried some of the "must have now" big brand bikes and seem to find something lacking in those. They like the fact they can call us and talk directly to a real person on the other end of the line and just talk bikes. How they ride, where they ride, what they want out of their new bike. Our customers also like the fact that our crew at Moots ride a ton and can really relate to what they are after.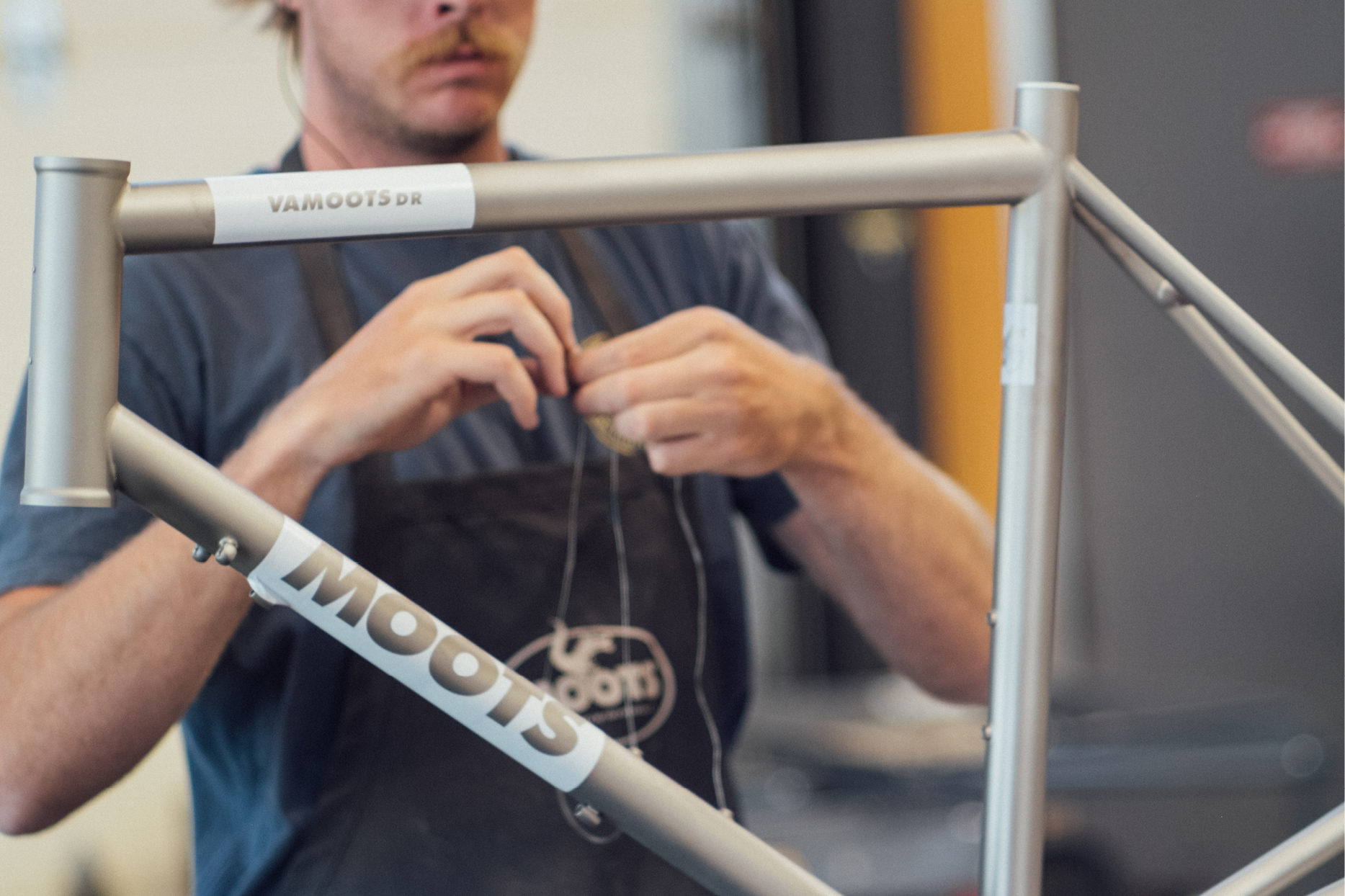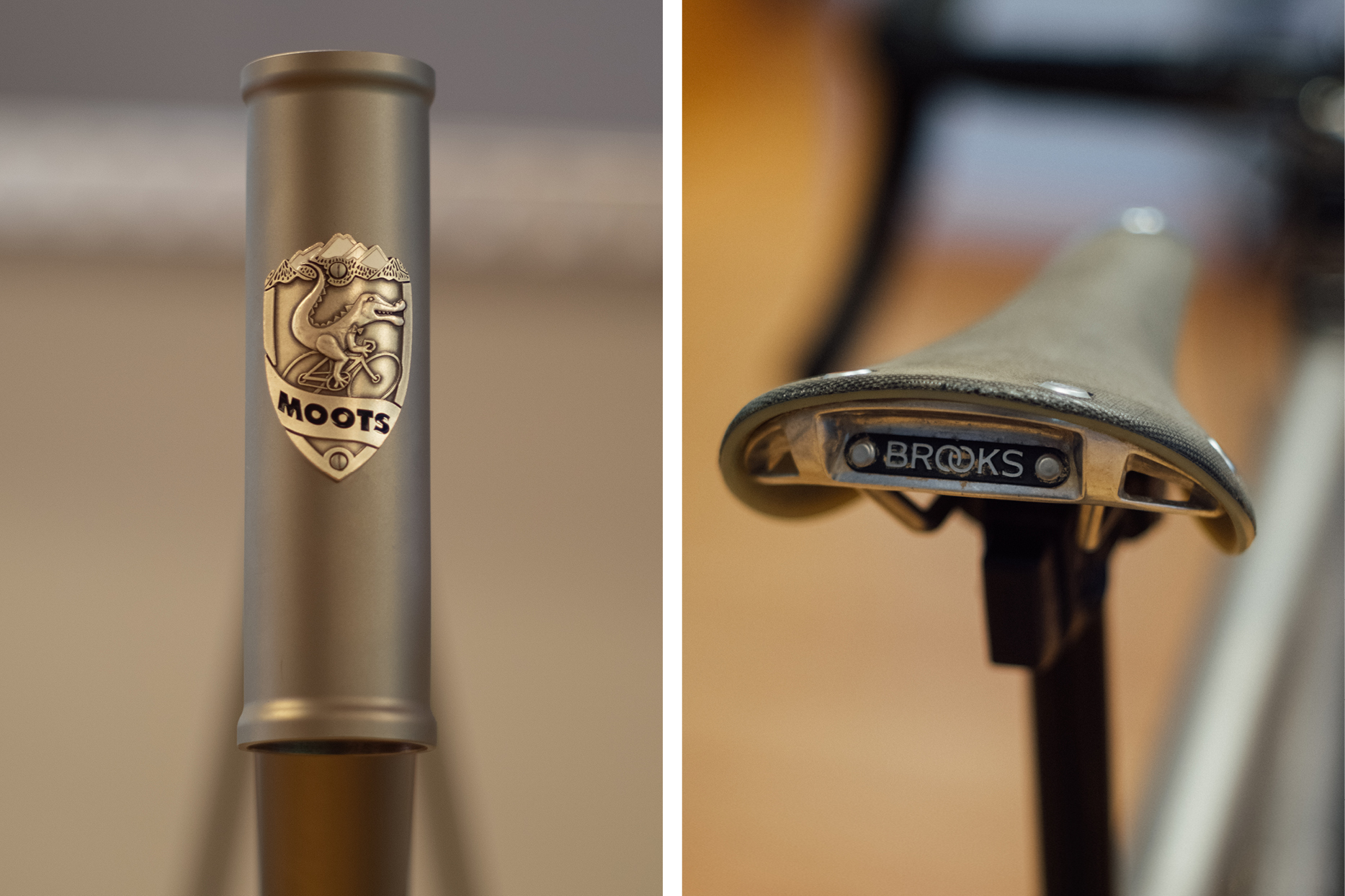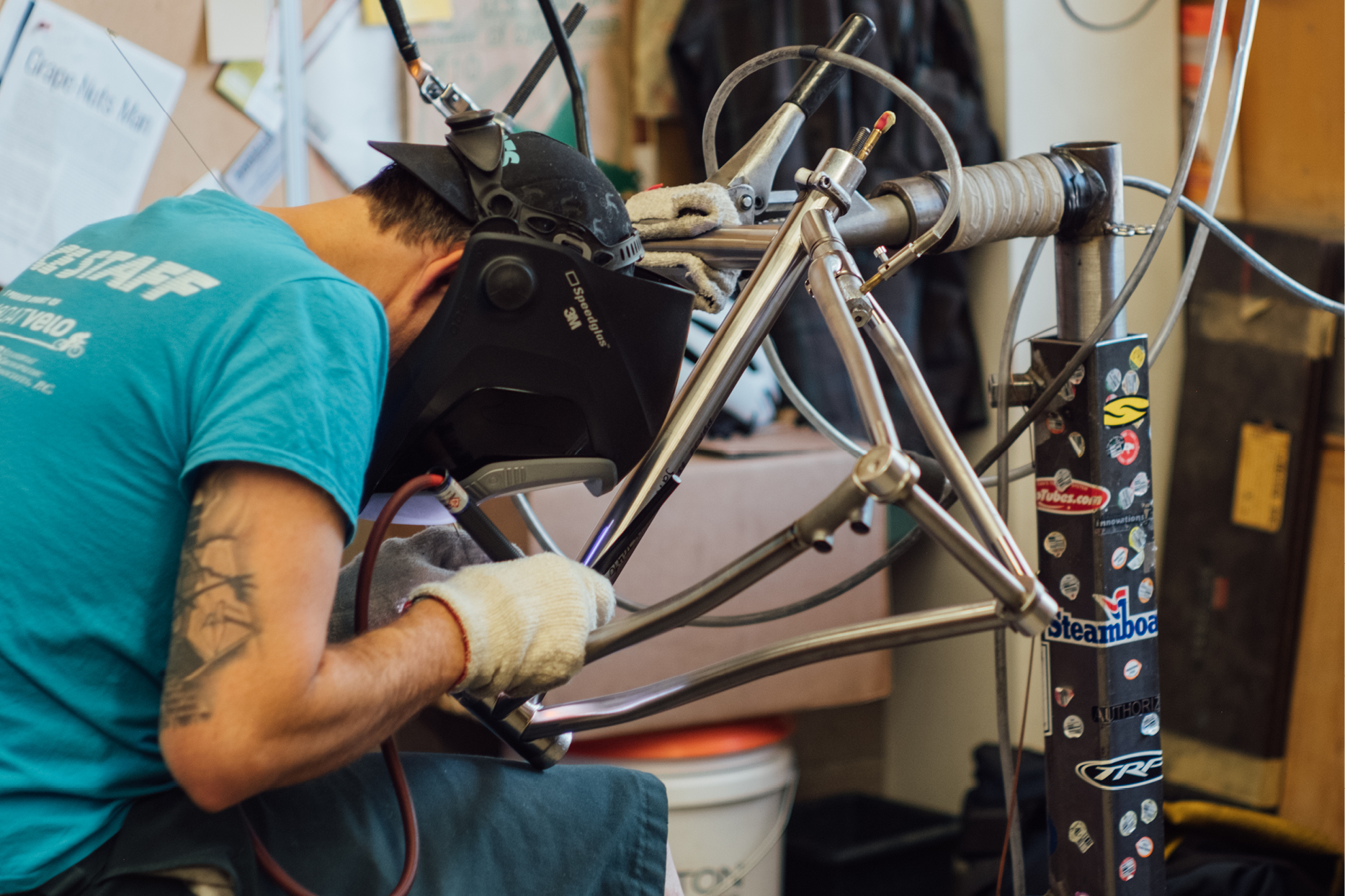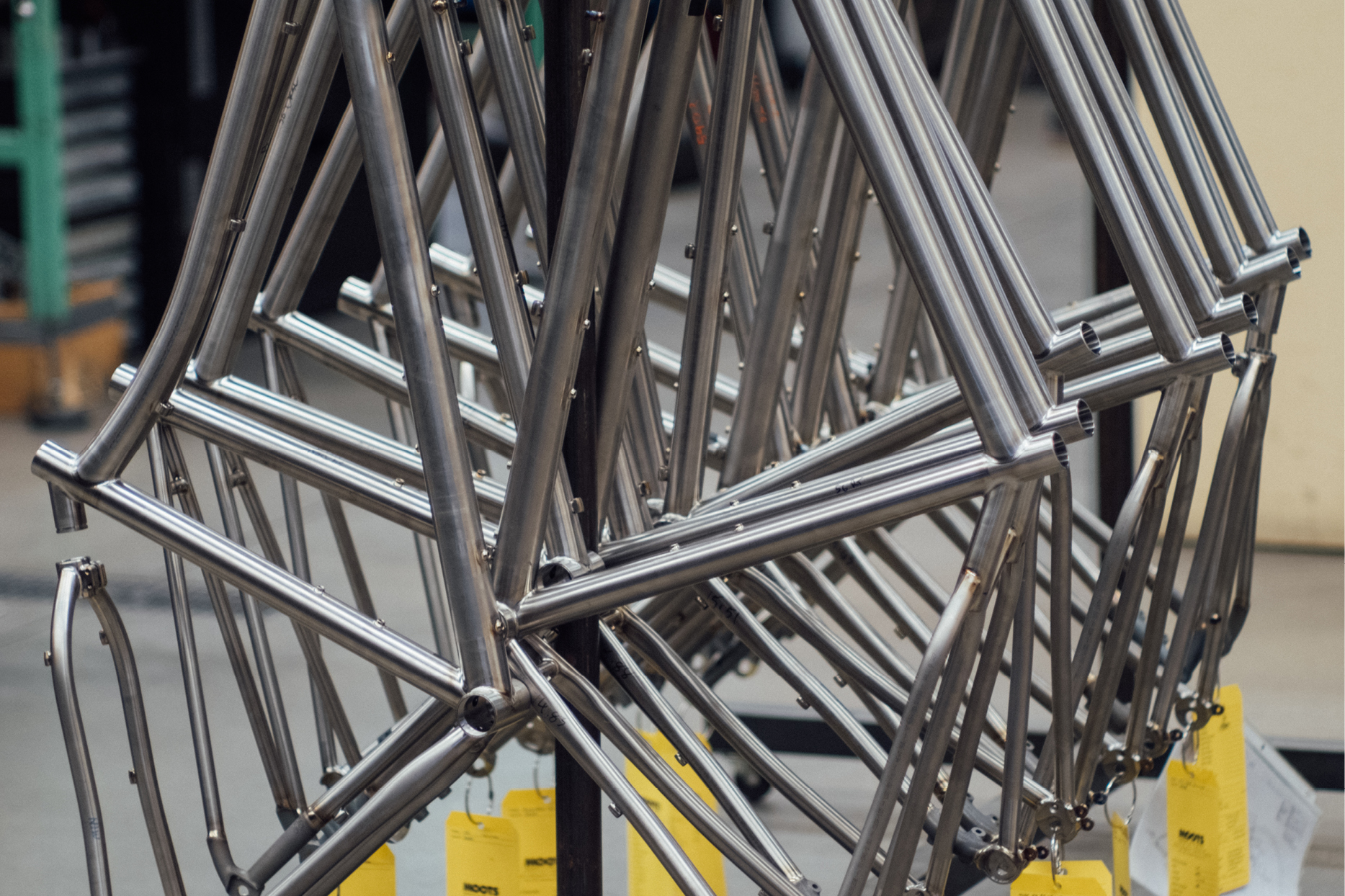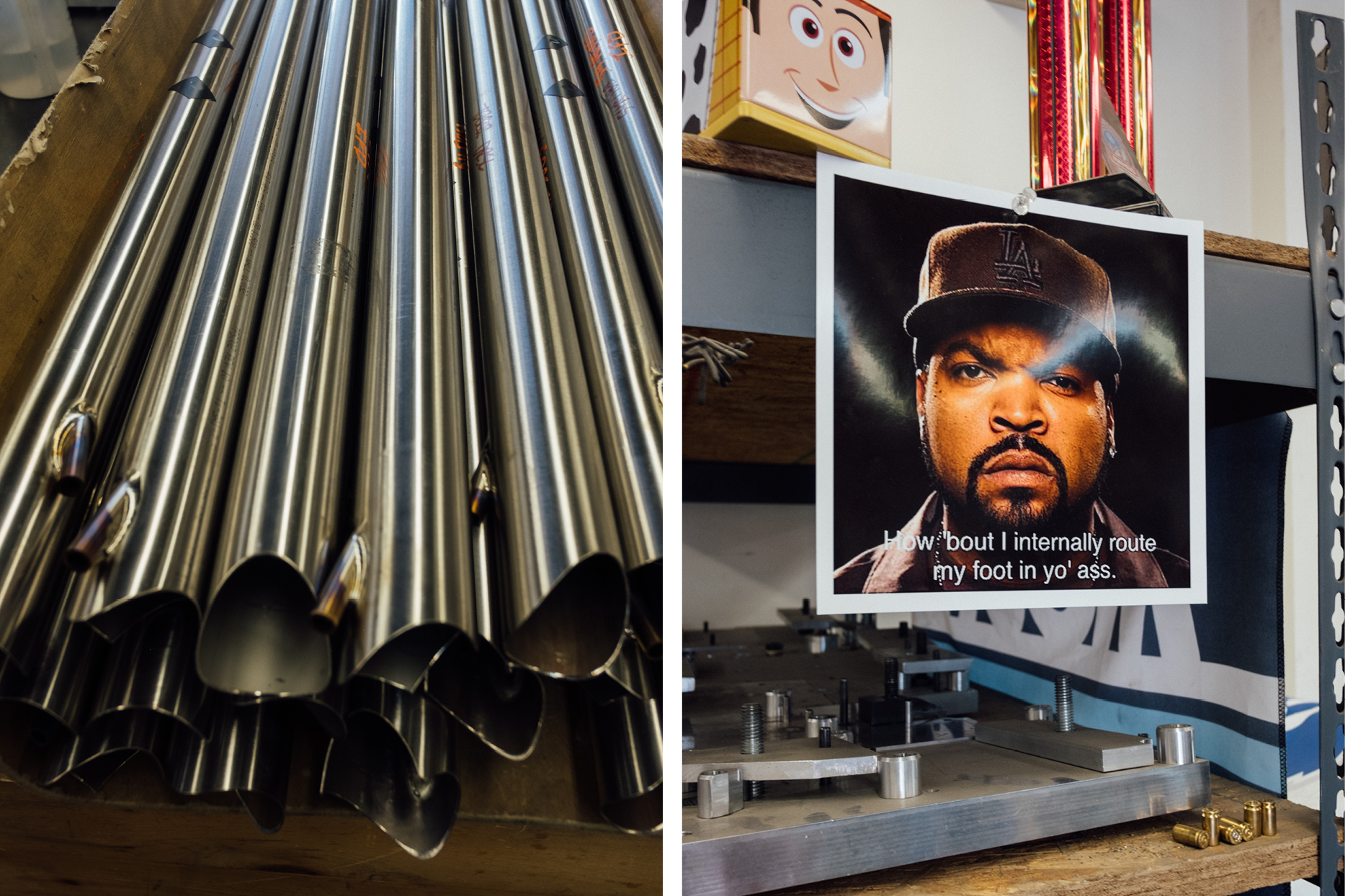 We saw you guys at Dirty Kanza. Where will we see you next year? Are there any events you're particularly excited about?
Ah yes, DK! We love to go to events where we can not only show our bikes off, but ones we can also ride! We feel like a parking lot demo doesn't get the job done – we want our customers to have a real riding experience. So that's why, in 2020, we're going to be putting on more riding demos where people can come out and ride with us for a full day, maybe even for two to three days. All the rides will have someone from the Moots crew there to talk all about our designs, our build techniques and where the brand is headed in the near future. But yeah, we're excited to go back to DK200 again next year, as well as LandRun100, Crusher and our own little event in Steamboat, Colorado called Ranch Rally.
Steamboat Springs is pretty remote, but it has more than its share of greatness. Aside from the Moots factory, what are some other gems in your town?
Well for the best burger around go to Backdoor Grill – literally anything on the menu is great. Hidden little gems for riding are early morning climbing sessions up Buffalo Pass with a thermos of coffee and a morning waffle. It's one of the snowiest passes in the lower 48 and is just right out the back of the old town.
Visit moots.com to see more of their gorgeous work.
Moots Essentials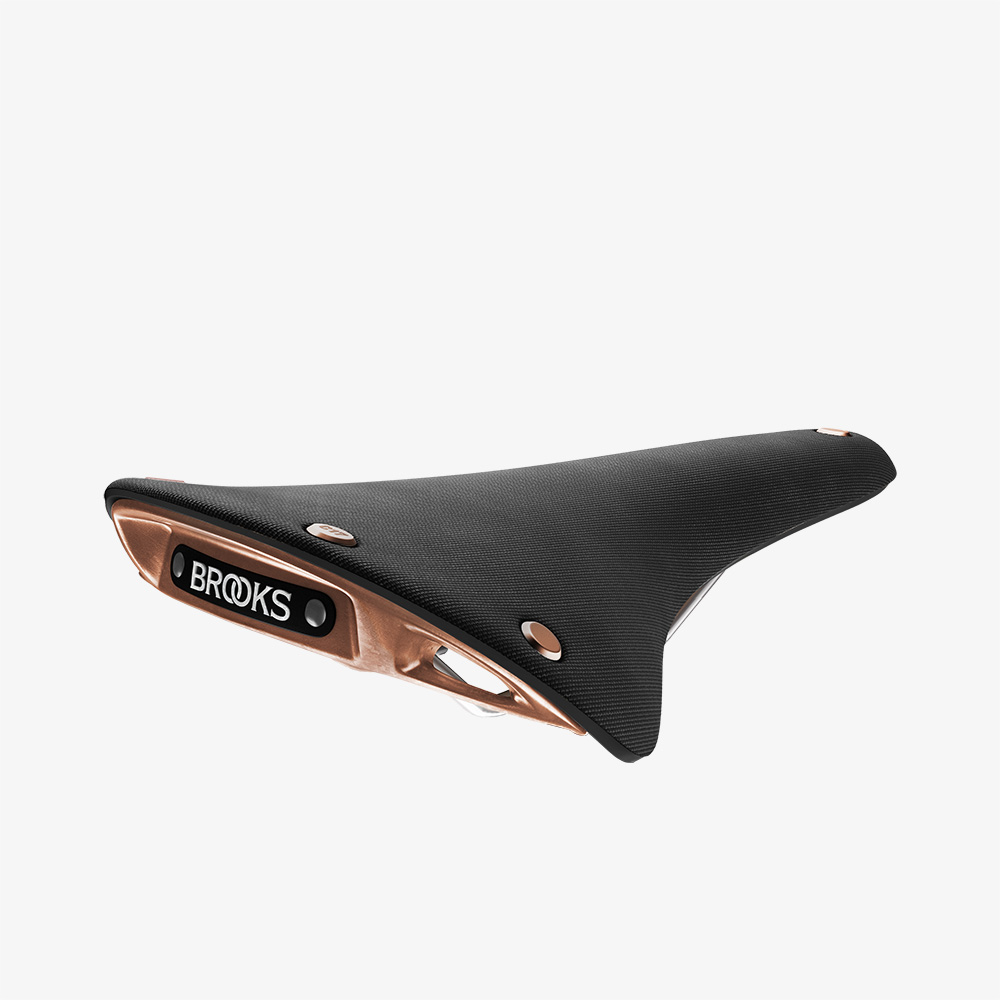 C17 Special
DISCOVER MORE
More Bikes Stories
6965
"Design is everything" – Fairlight Cycles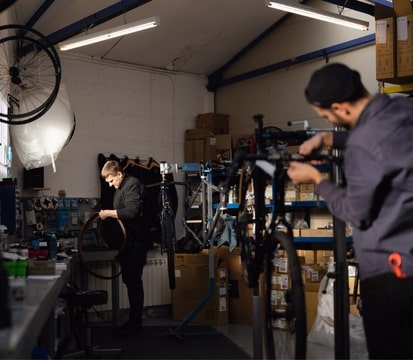 Discover the bikes that sell themselves, designed by Dom Thomas and the Fairlight team.

READ MORE

6874