Bikes
Knives Out, Bikes Out – Horse Cycles
Hand crafted steel frames in the heart of Brooklyn.
By Jason Norton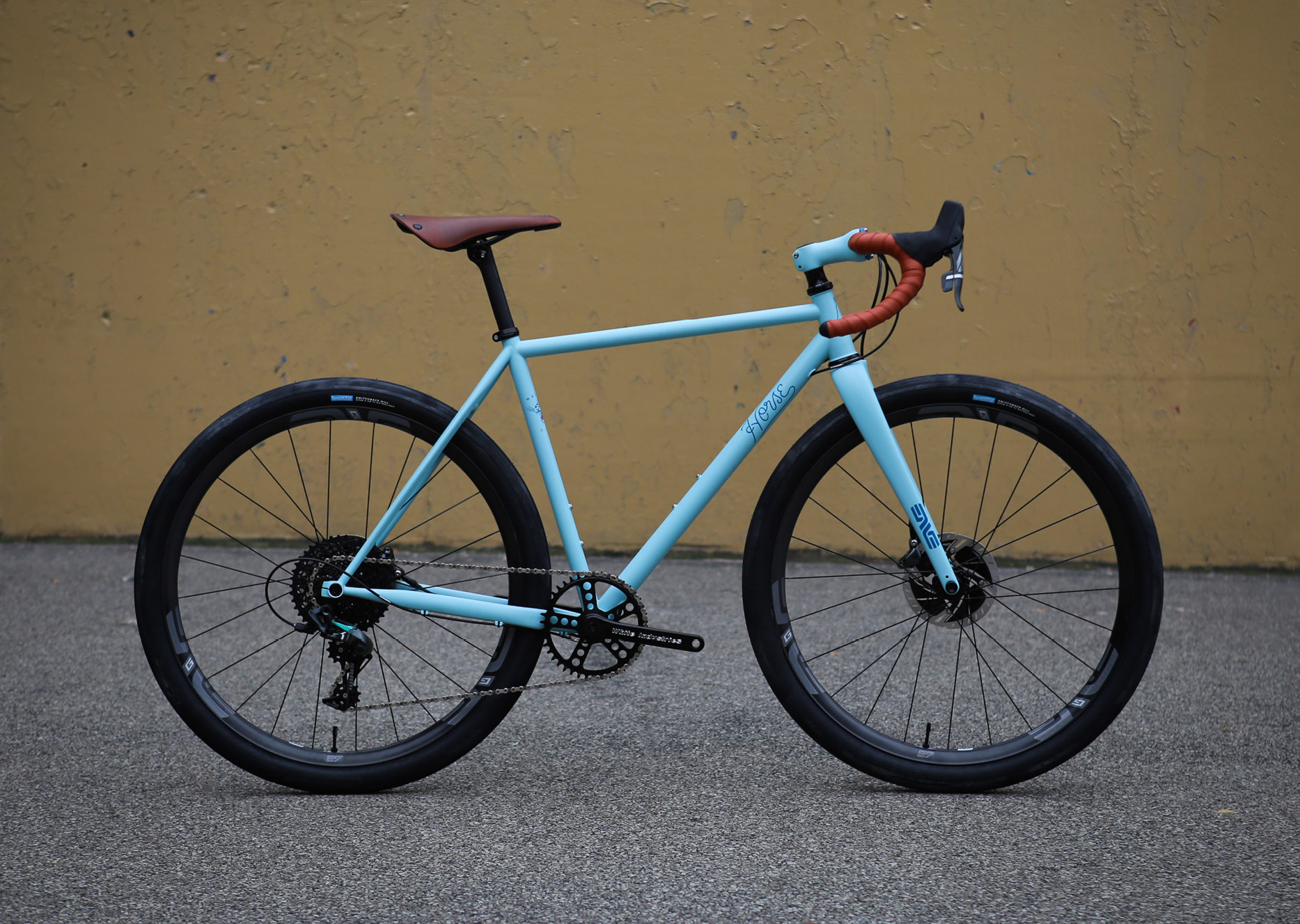 Thomas Callahan is the mind behind Horse Brand Co. a bespoke bike shop working out of Brooklyn, New York. Steel is at the heart of all Callahan's ventures, the lifeblood of Horse. The people at this company are true artists with this material and – as well creating a wide array of steel bikes – Callahan also turns his hand to making acclaimed knives. Brooks' Jason Norton went to Brooklyn to experience this special zeal for steel.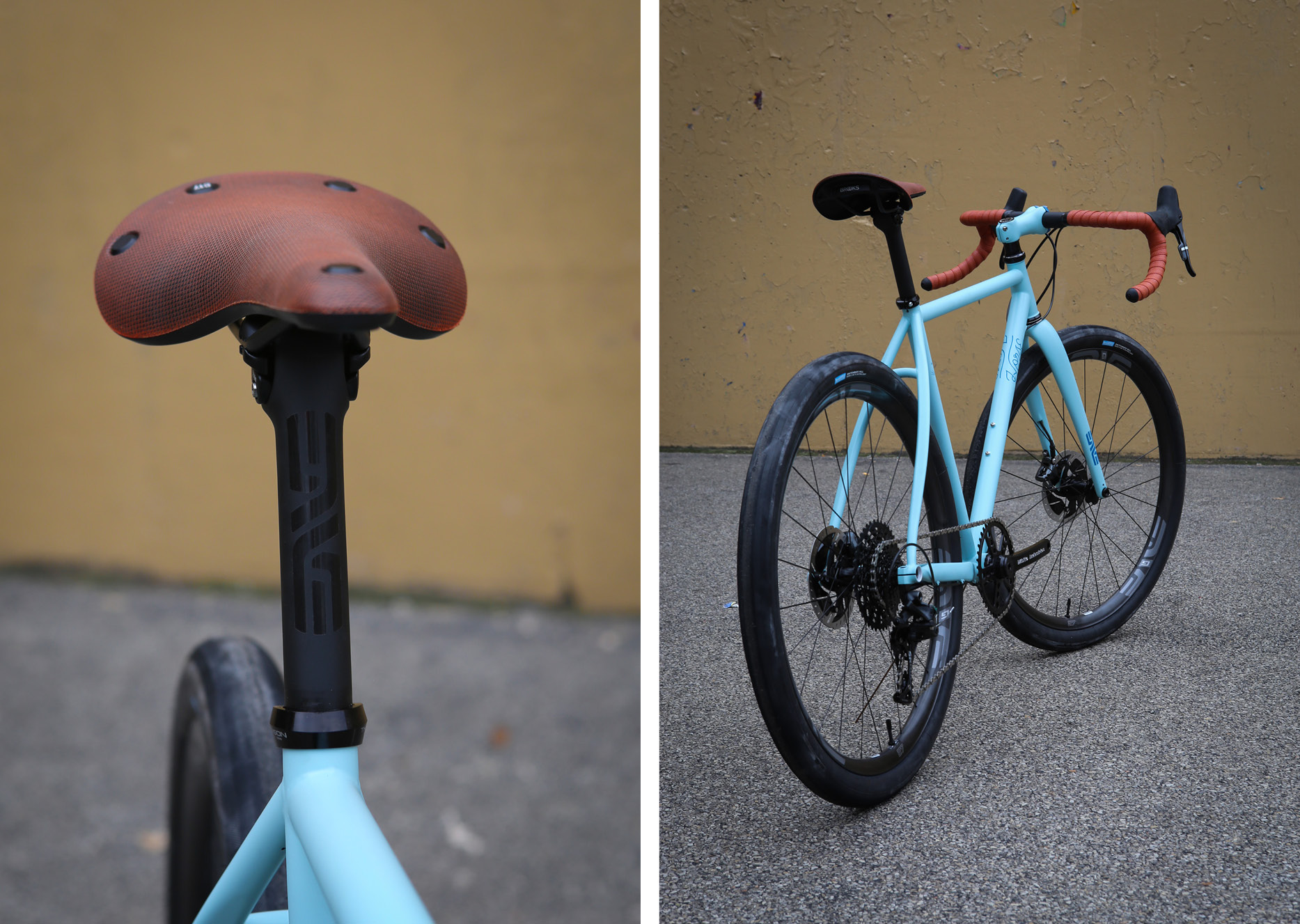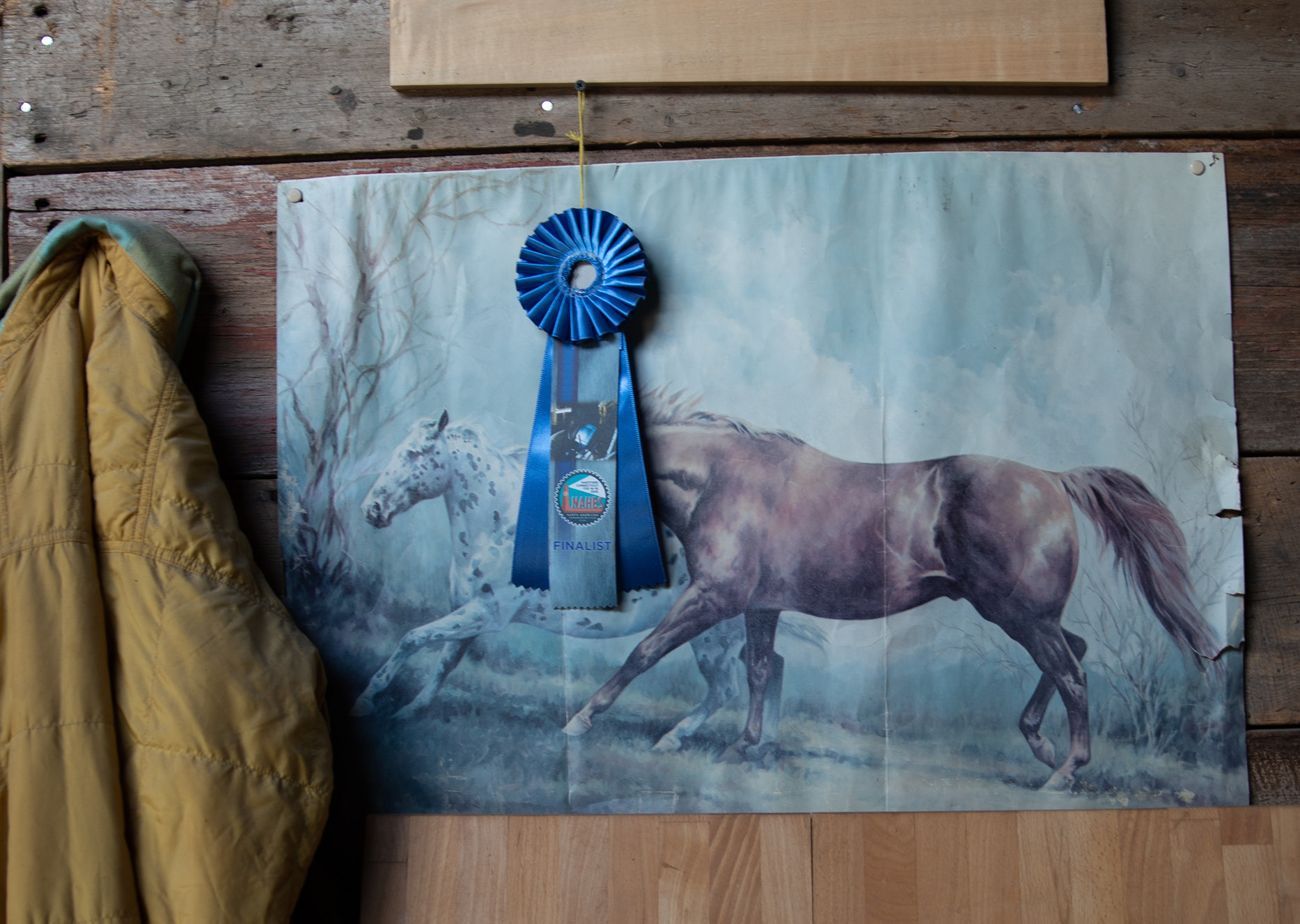 I met Thomas a few years ago at the North American Hand Built Bicycle Show in Hartford, Connecticut. I was roaming the show looking for builders who had Brooks saddles on their bikes and came across the Horse Cycles booth.
His bikes were clean with attractive paint schemes, but once you got past that you noticed all the details hidden in plain sight. At this time the category known as 'all road' was just starting to hit the mainstream and seeing 38-millimetre tyre clearance was surprising, and seeing it done in a subtle way is always a treat.
Above all, the thing that grabbed my attention the most was that the booth was sprinkled with knives that Thomas also makes under the Horse brand. When I asked him 'why knives?' He replied, "I have a thing for steel."
I also asked him if he thought making knives made him a better frame builder, he was unequivocal.
"Definitely. It's just kind of a different intimacy that you experience with the steel and the main qualities that are necessary to make a knife and that the relationship and focus that is needed in terms of paying attention to the steel, mechanical properties of that steel and making it perform to its highest ability which has really taught me a lot about mechanical structure, molecular structure, heat treatment, flexibility."
Thomas's studies in sculpture and print-making show in his work. From the lines of his bike to the logo of his brand, everything is well considered. He has a thing for steel, whether it is the bikes or the knives it is a constant curiosity for him. Making it strong, lighter, bending it, shaping or sharpening it, and everything in between. This love for steel is the driving force behind Horse.
"I think one of the things that differentiates Horse is the form married with the function of the bike. Everything is taken into consideration – from balance, to colour, to texture – to make one cohesive, successful machine. That's something we focus on and try to accomplish with every build."
I visited Thomas in his Brooklyn workshop. A narrow but deep building surrounded by wood shops, ceramic studios and other creative ventures. The shop is a vibrant mess of ongoing projects, exquisite detail and creative builds. With a paint shop in the back led by Ben Falcon, formerly of Seven Cycles and Cielo by Chris King. This is so Horse can finish their bikes under one roof.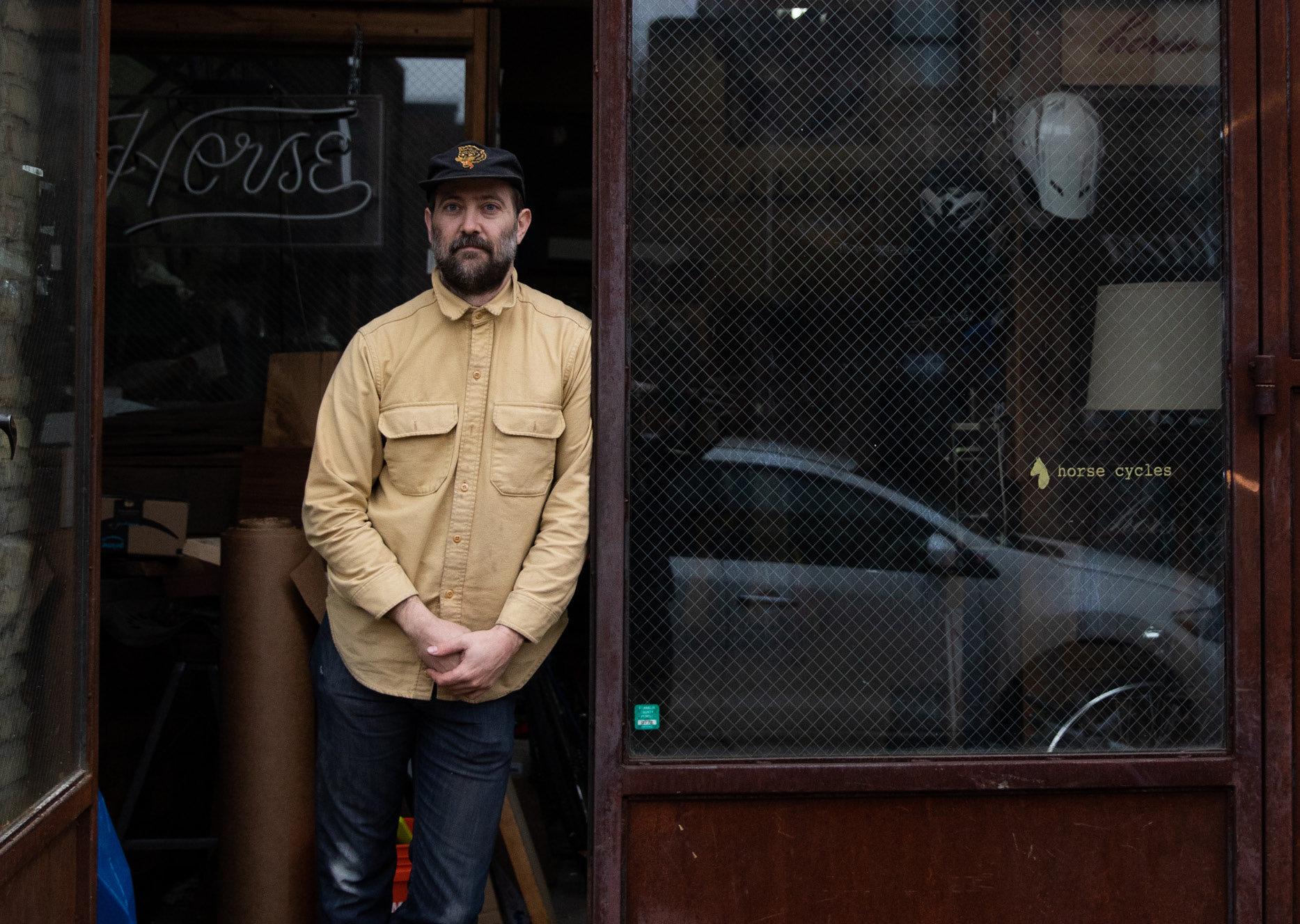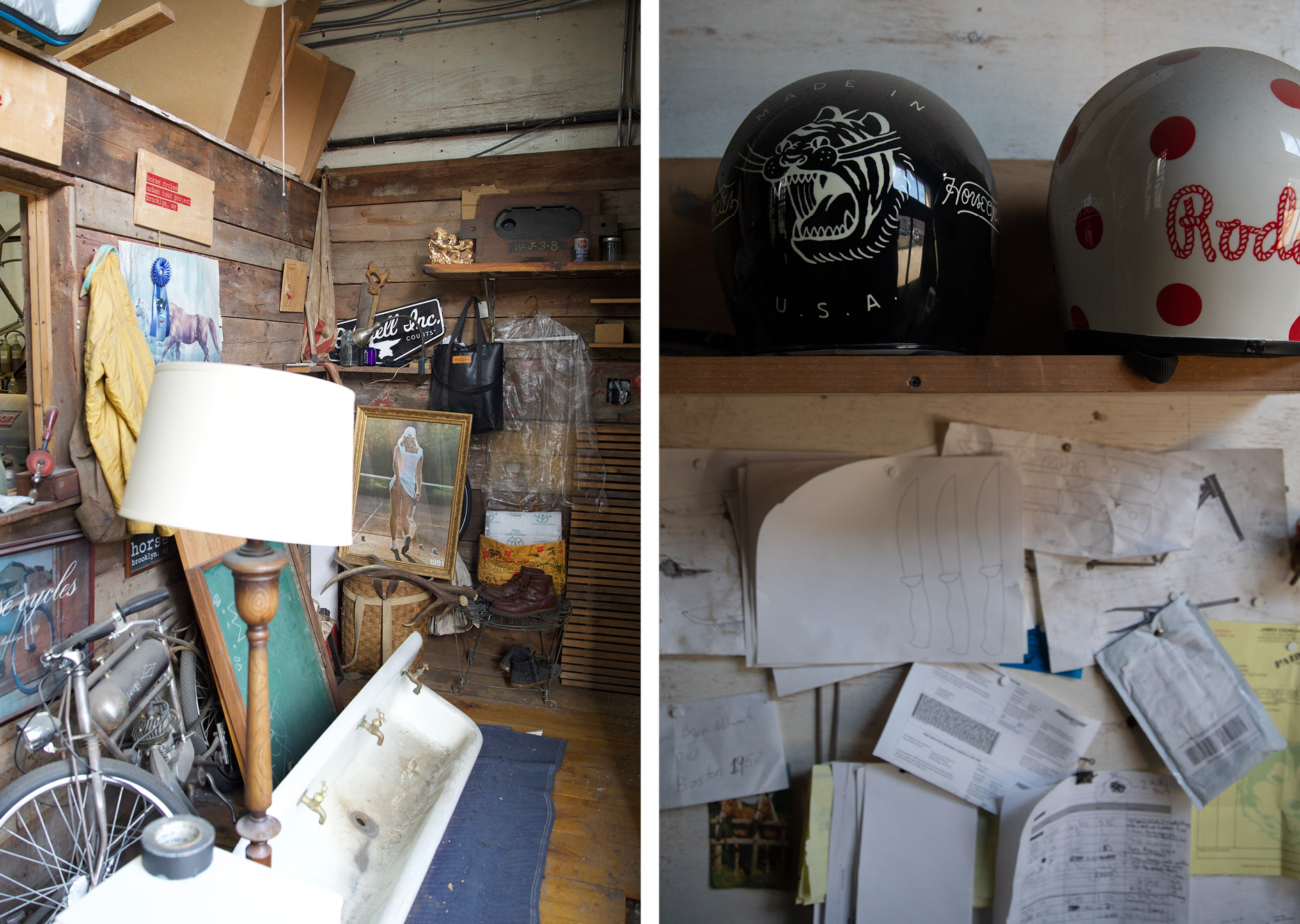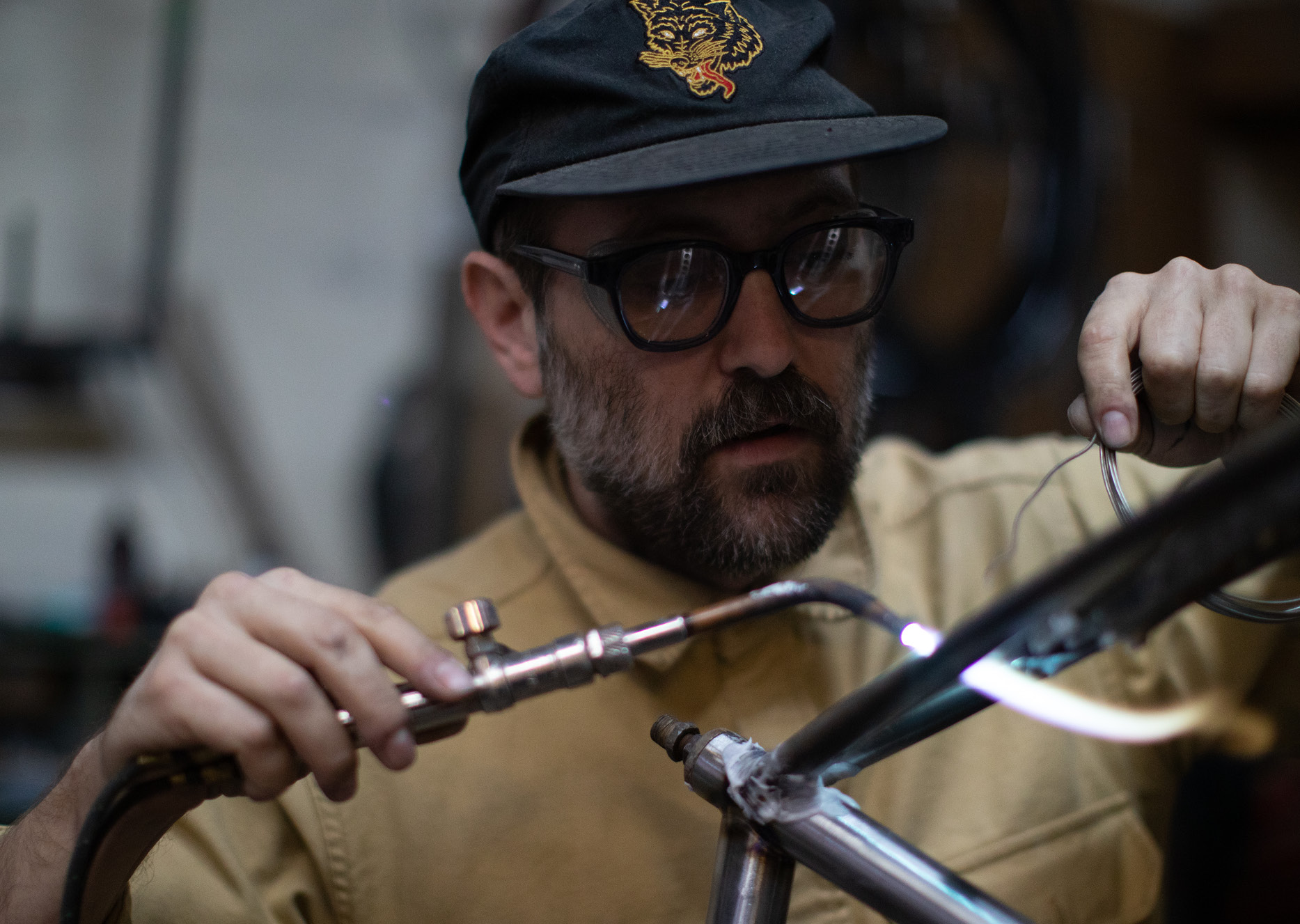 Being surrounded by other craftsmen and women has its advantages. Aside from daily trips to the neighbours for inspiration, Thomas has worked with a designer to build a model of a flat mount which he has started 3D printing for his builds. The mount is aesthetically pleasing, something he couldn't find in a mount before and even has a small signature horse head logo to boot.
Horse is best known for their road bikes and the market is right for that, but one can't ignore the Hell Cat, a 27.5+ hardtail, that is marketed as an "East Coast Ripper". I can think of a lot of other places I'd love to take this bike, but Thomas is your quintessential East Coaster and he builds for what he rides.
Other bikes of interest are the Road Racer Plus, a classic steel road bike modernised for today's rider and the Urban Tour, a bike with an oversized head tube to stiffen the front end giving the bike a smooth ride on long trips or short city runs.
Building and creating are Thomas's passions but with the knives and bikes he also is building a house upstate where he can take his wife and child to escape the city and ride the great open road.
Horse Cycles Essentials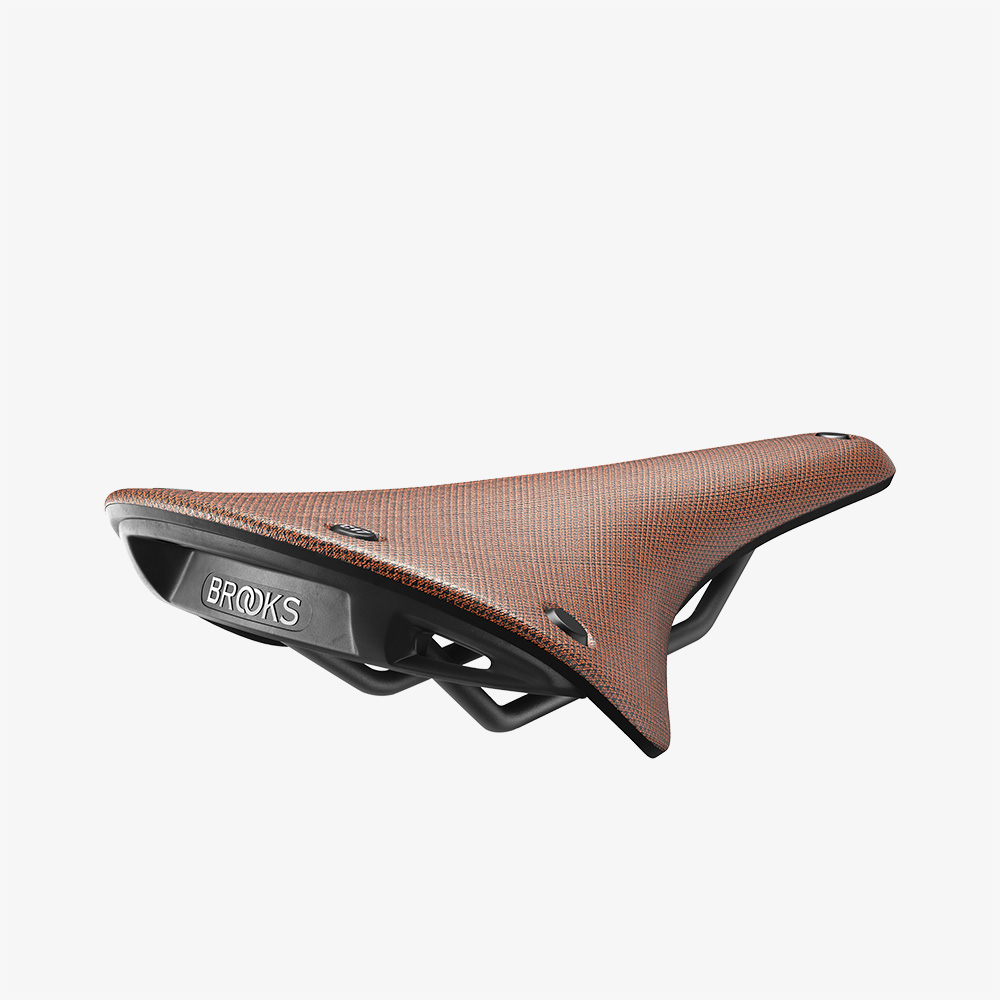 C17
All rides. All roads. All weathers.
DISCOVER MORE
More Bikes Stories
6965
"Design is everything" – Fairlight Cycles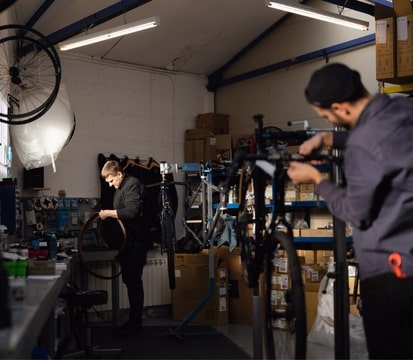 Discover the bikes that sell themselves, designed by Dom Thomas and the Fairlight team.

READ MORE

6874