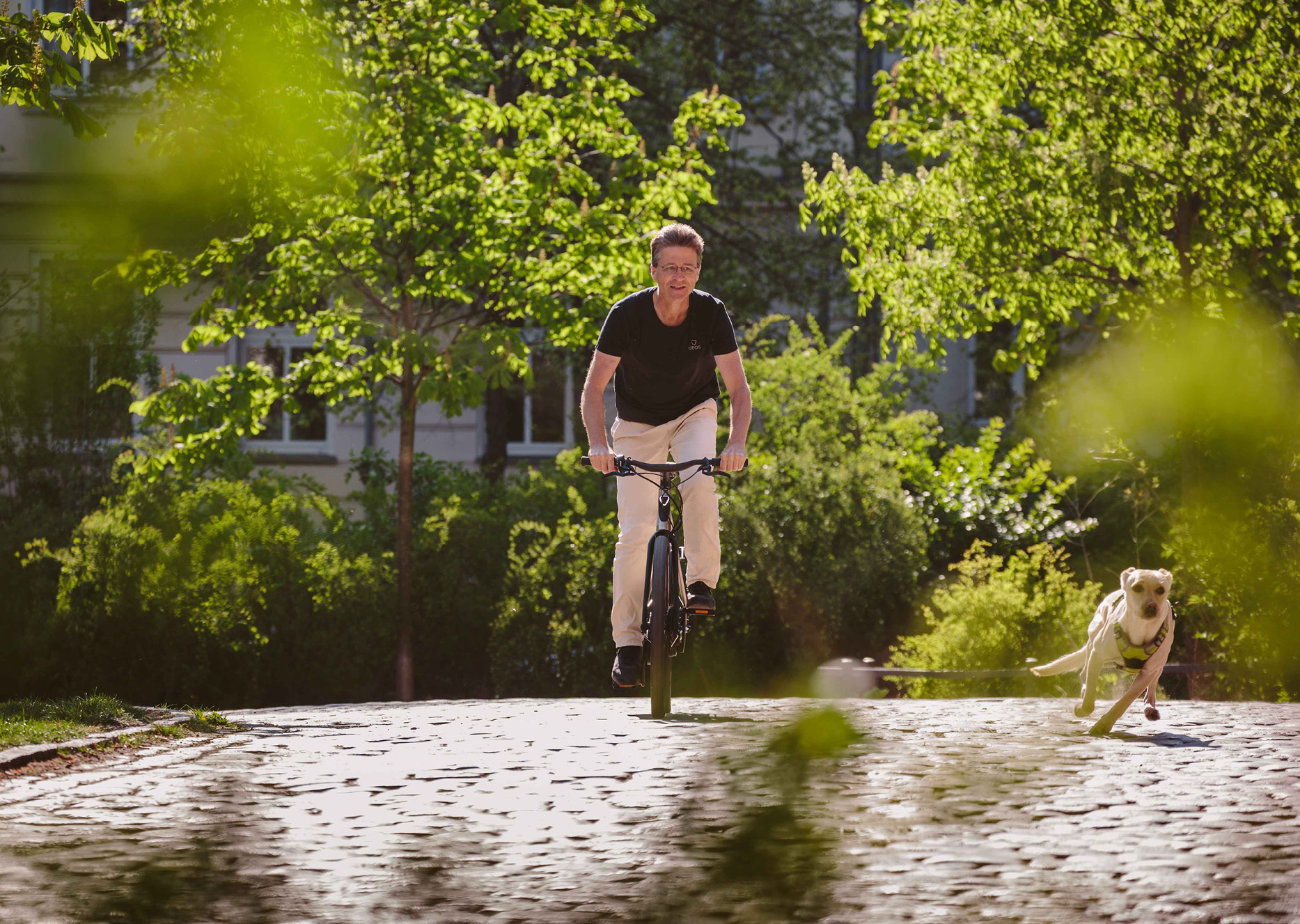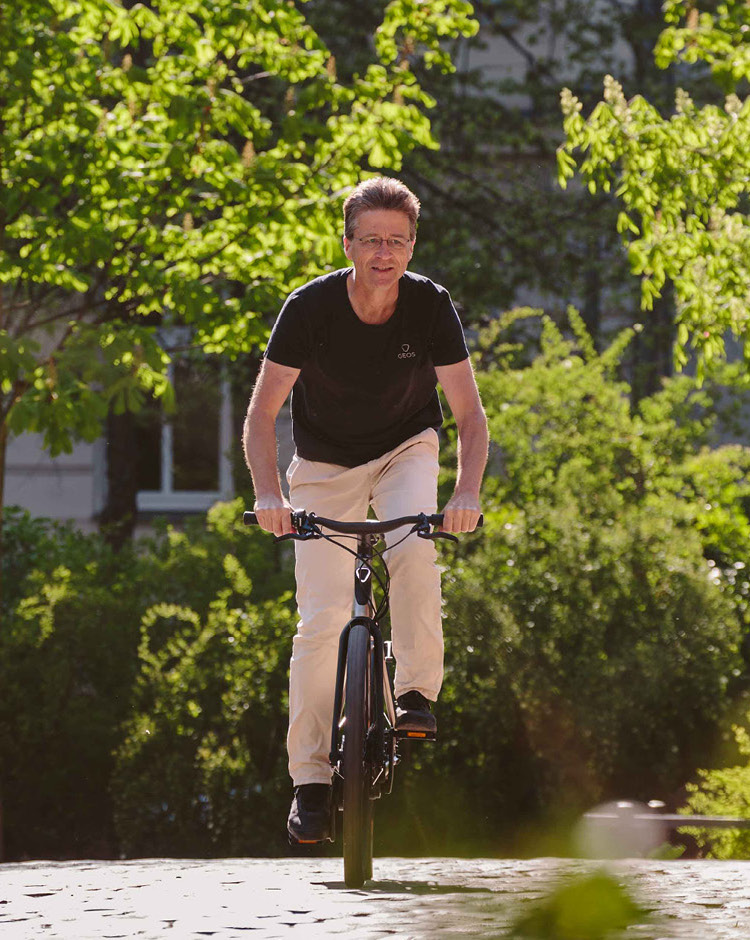 Bikes
GEOS, Electricity in Steel
"I wanted a bike I could ride around Berlin, but also a bike I could ride through Rwanda."
By Bregan Koenigseker
Photos by Bengt Stiller
Quereinsteiger, (pronounced qwair-ine-stai-ger) literally 'side entrant', is a frequent and useful German term for which English lacks a suitable equivalent. The closest would be 'lateral career move' or 'career changer', though sadly some of the nuance is lost in translation. In Germany, children narrow down their career path at a young age, so changing their direction mid-stream is more unconventional than in other places. Whatever the reason, this is the story of a Quereinsteiger.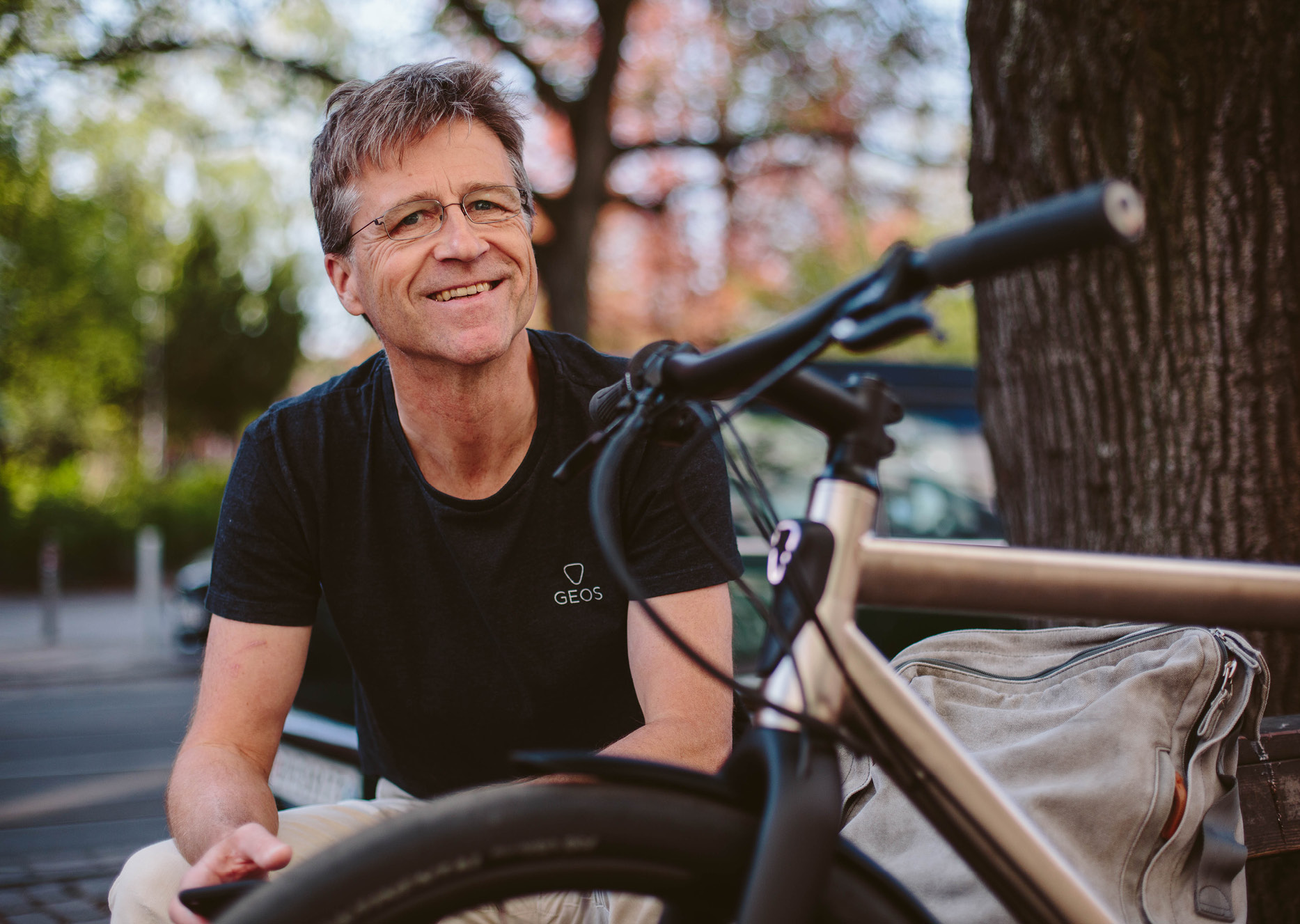 On an early spring weekend in 2015, geologist Peter Hanstein found himself at the Berliner Fahrradschau, a now-defunct, but then-influential, cycling lifestyle fair. Despite having, as he put it, "nothing to do with bikes," at the time. Browsing the booths, he suddenly stood paralysed before an e-bike from the German manufacturer Coboc. It was unlike any he'd ever seen, instead of seeming clunky and utilitarian, it looked just like a normal bike.
Swept off his feet, he found himself at WingWheels, a Berlin shop specialising exclusively in e-bikes the following week and – despite a €5,000 price tag – he was riding the Coboc that very same day. He loved the bike, but it wasn't long before he started to notice that there were maybe a few things he would have done differently were he to design his own.
So, as simple as that, a geologist in the prime of life with no experience in making bicycles whatsoever, decided to build an e-bike.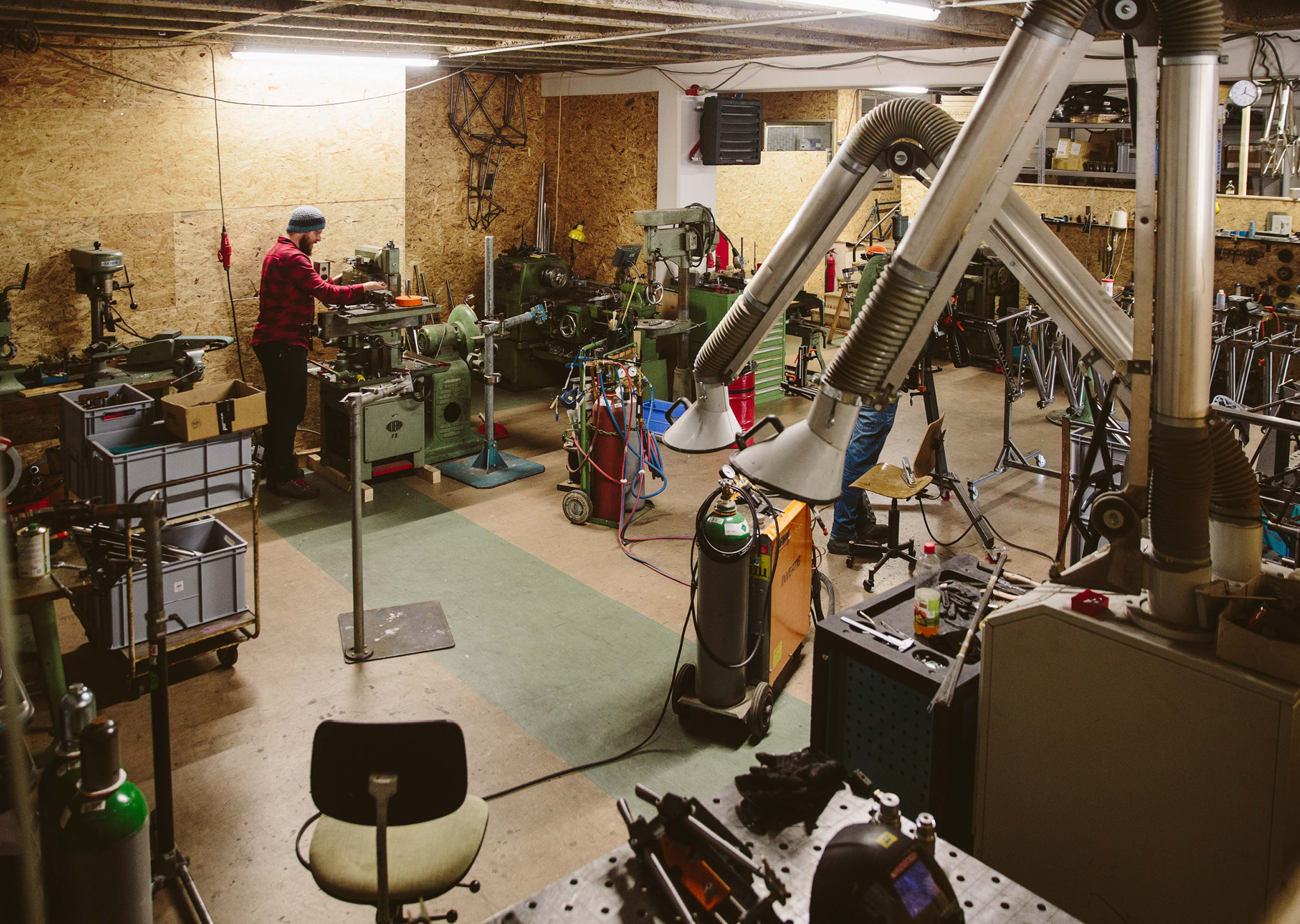 It may sound odd, but it's more common than one might think. The bicycle industry, with its wide range of categories and limitless potential for product development, is a Quereinsteiger's paradise. Even John Boultbee Brooks himself once changed careers from a maker of harness and tackle for horses to a saddle manufacturer of legend. In cycling, there always seems to be room for one more.
Without all the preconceptions acquired through industry experience, he started on the path to realising his vision by contacting his friend
Michael Ruffer, an electrical engineer at a German university, to enquire if he might be interested in partnering with him to develop the electronics. After three days of deliberation, the two agreed to partner.
Next, he needed a frame. After much research, he kept coming back to Florian Haeussler, a German frame builder with a degree in product design who also happened to own and run one of Germany's most notable handmade bicycle brands, Fern Cycles. He contacted Florian for help in the frame development and early manufacture. With both on board, development began.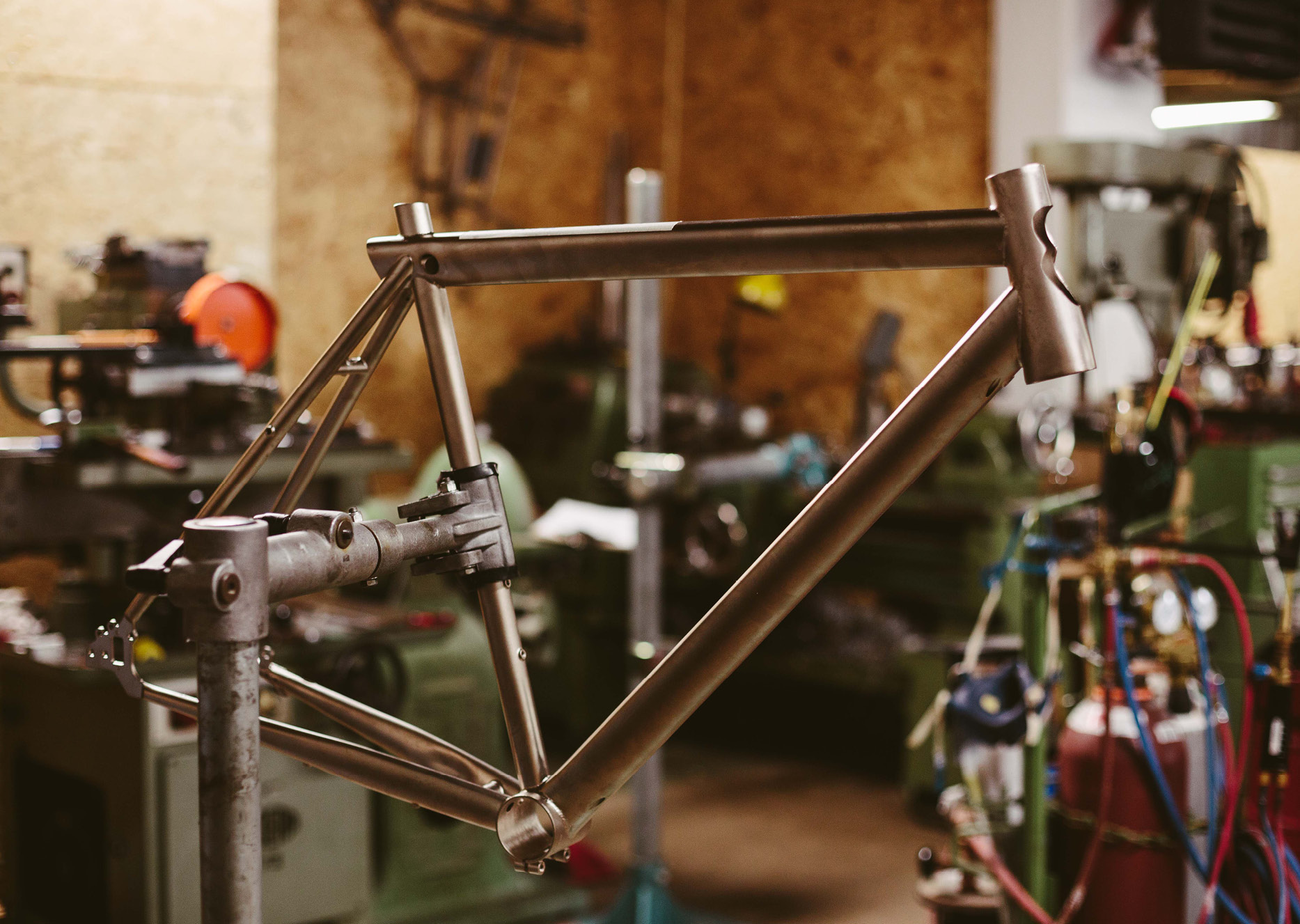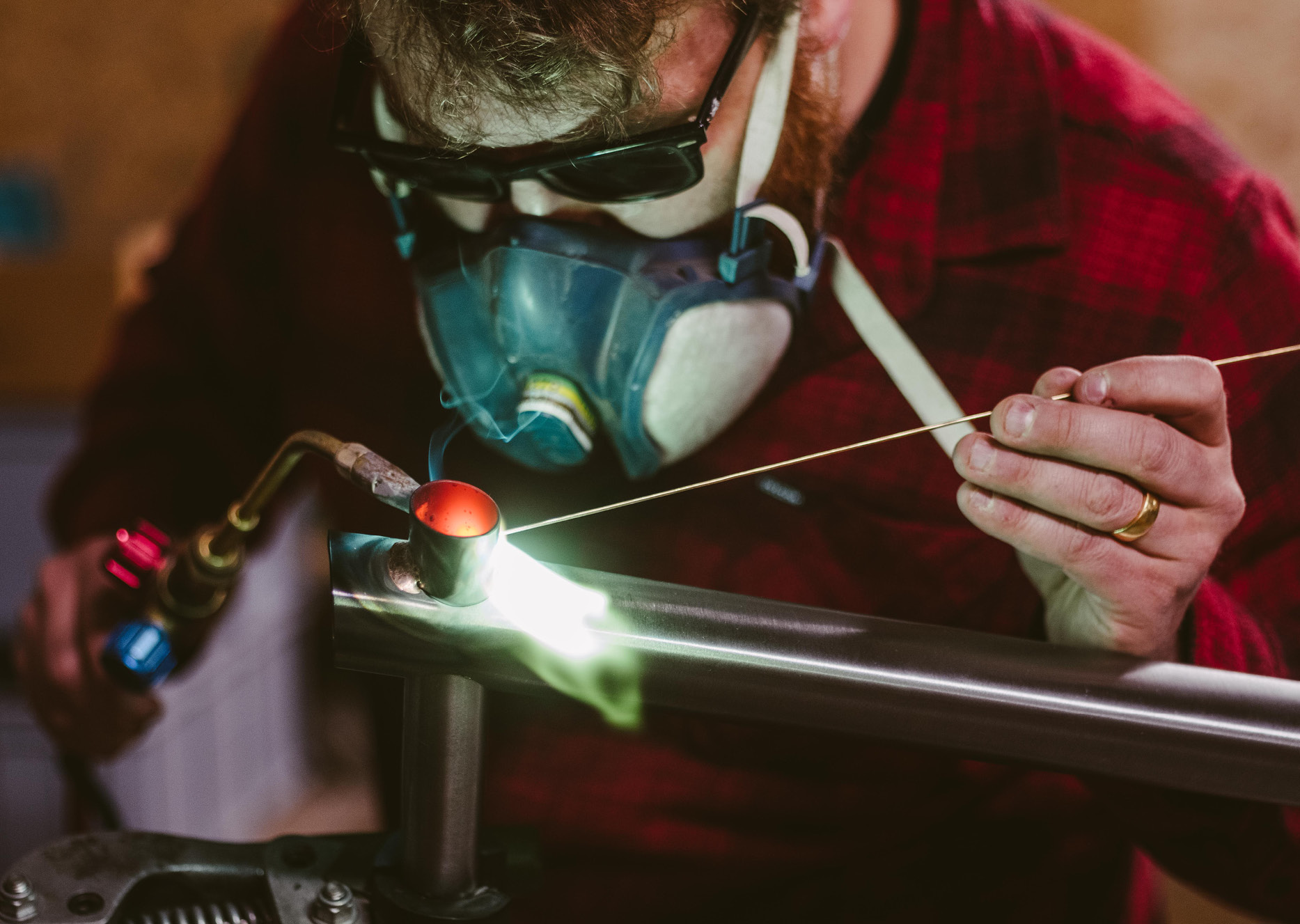 Copycats are rare in the world of sleek e-bikes that don't look like e-bikes for the simple fact that such a bike is not standardised and every piece – including the battery cells – must be custom designed and produced. It was, Hanstein explains, a particularly challenging process.
"This was a great challenge that we had to face, and had we known how difficult it would be, I doubt we would have even started."
At one time, when his frustrations were at their height and he thought to give up the project, a close friend told him, "Well, you brought a kid into the world, now you have to raise it."
Peter and co. persevered, and as time went on, they overcame their challenges. They won the Eurobike Gold Award, one of the highest awards the cycling industry bestows each year. Soon after that, orders began coming in, which necessitated an increase in production. Florian introduced GEOS to Alexander Clauss – who runs Portus Cycles, a handmade frame building production in faraway Pforzheim – who was able to scale up production through the GEOS project, as well as diversify activities to include the assembly of complete bikes.
Those early days are long gone and now, along with other brands like Ampler and technologies like Mahle Ebikemotion, customers are coming to expect more from their e-bike designs and enter the buying process expecting a bike where the battery is integrated into the frame. This in turn has raised the profile of bikes like GEOS. Still, as a small manufacturer among giants in the e-bike world, production remains small and detail-oriented, concentrating on refinements of their flagship model which allows each customer the chance to ride something truly unique, made by hand.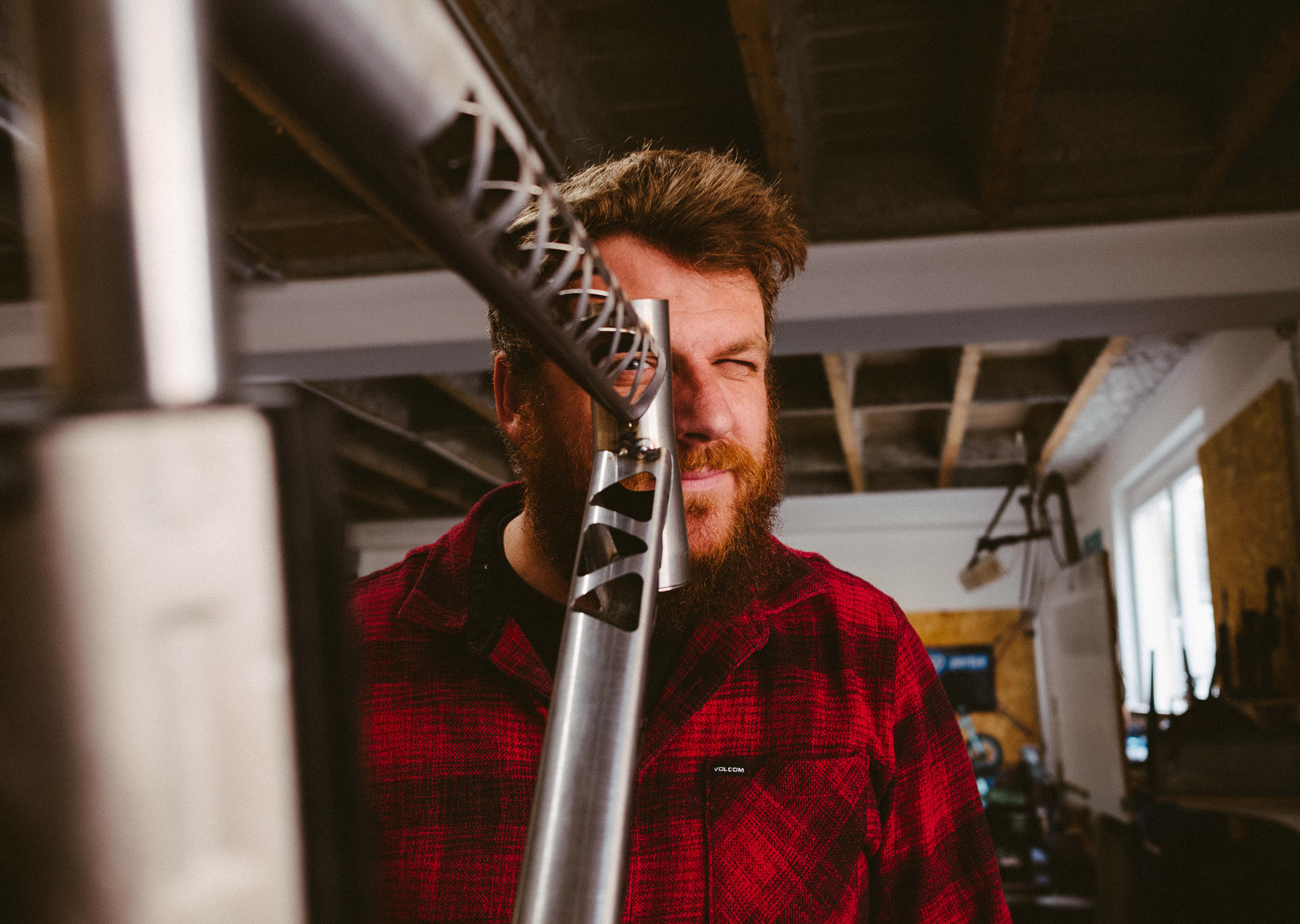 A bike with a practical philosophy
"I wanted a bike I could ride around Berlin," Peter told us, "but also a bike I could ride through Rwanda, which I accomplished two years ago. I didn't want to have different bikes for gravel, mountain or road, but one bike that could be at home anywhere."
From the beginning, the goal of GEOS was to question everything. This philosophy led to an eclectic-yet-practical mix of components and design solutions. From its nickel-plated frame which guards the electronic components from moisture; to its carbon fibre, disc-ready fork; custom-welded rear rack for touring; integrated rear light; and custom, integrated handlebar-stem combination, the GEOS defies categorisation.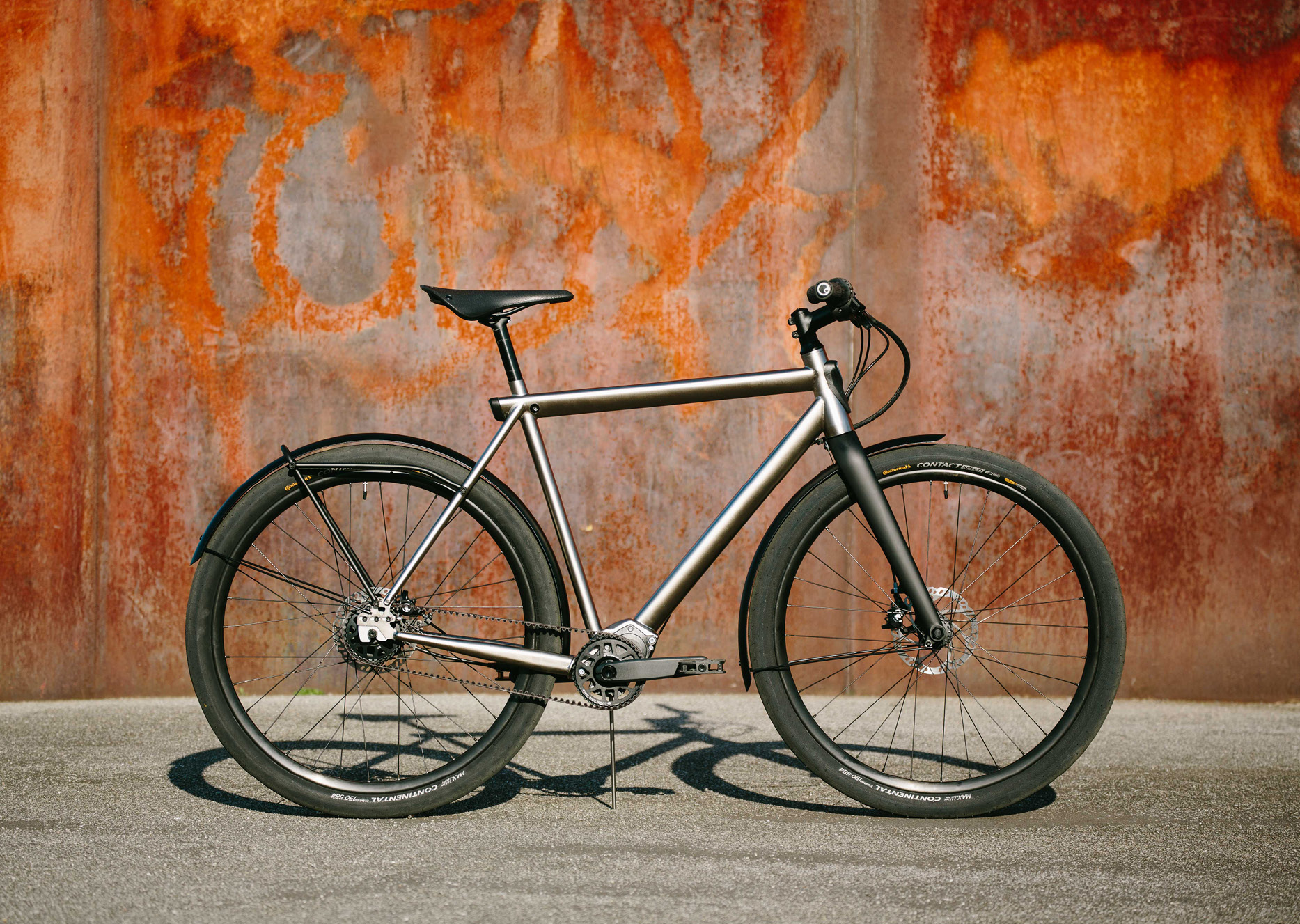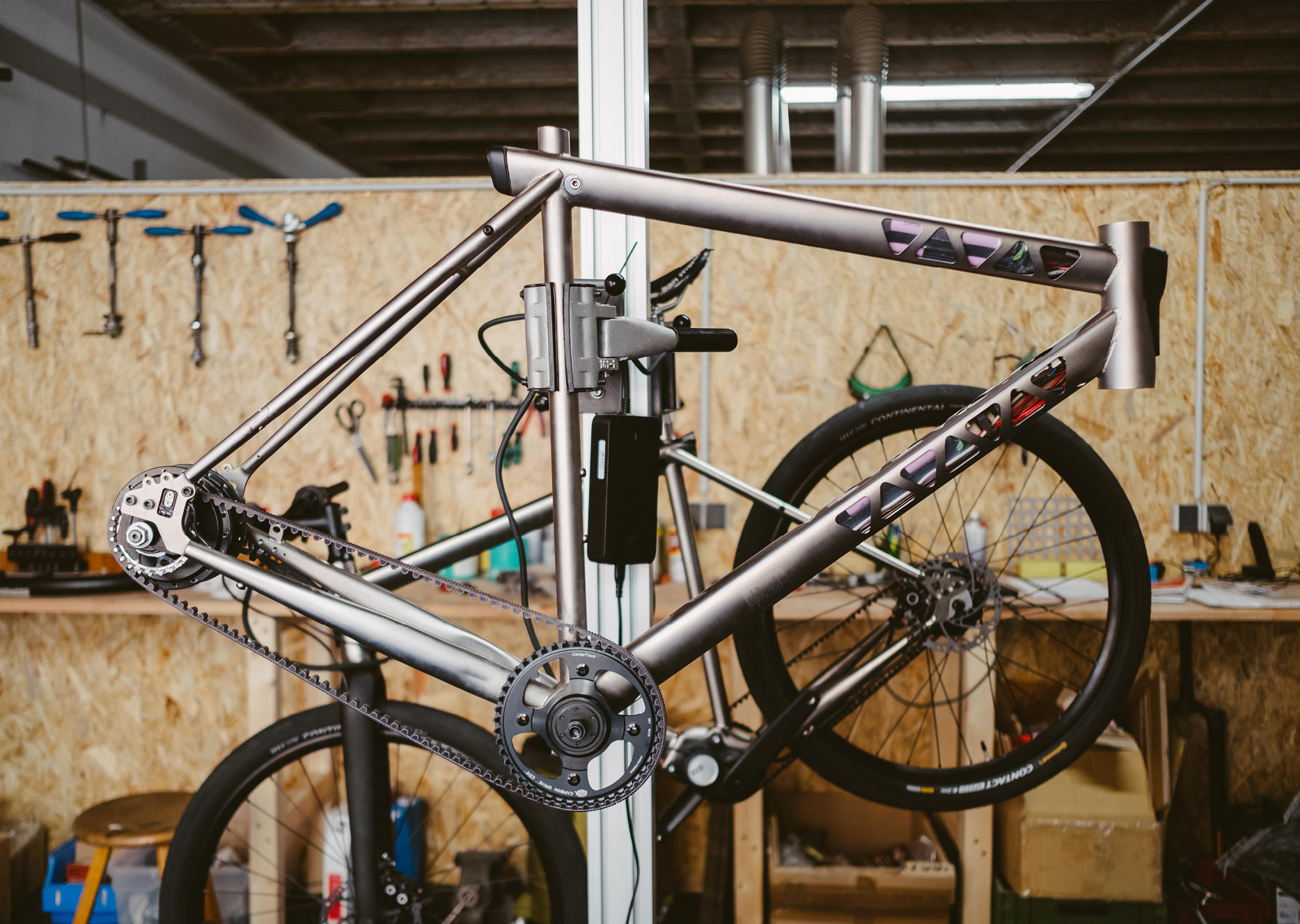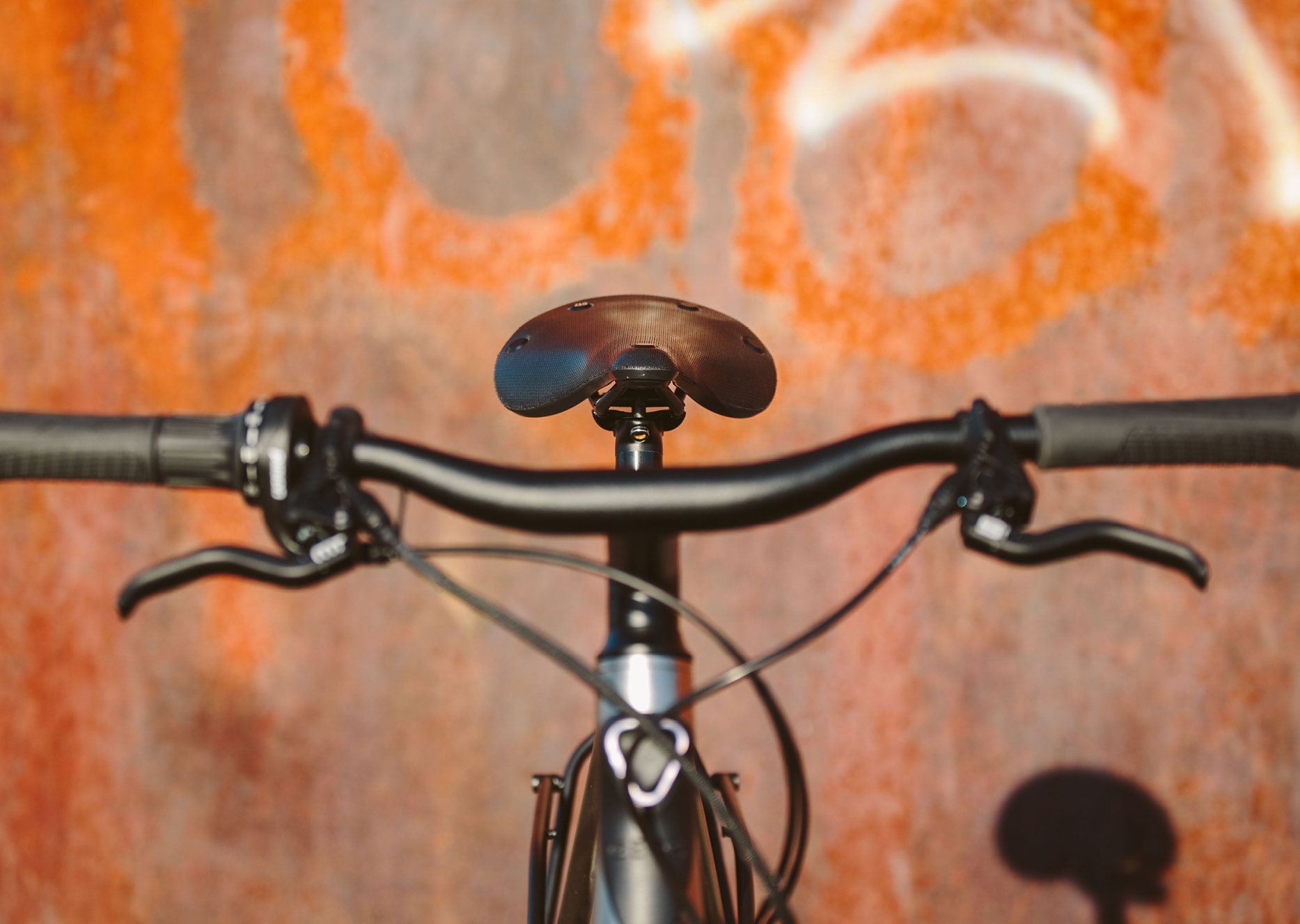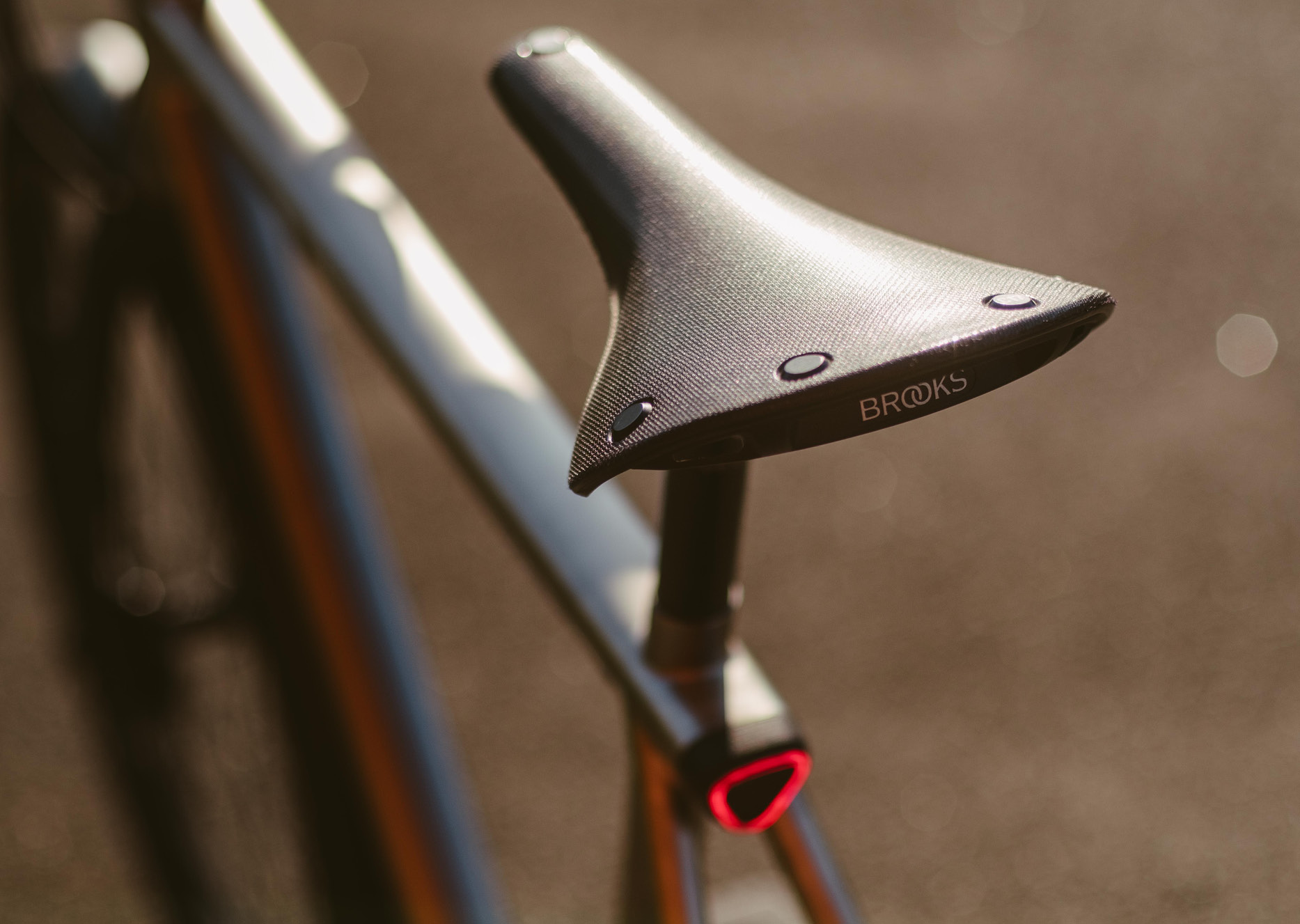 But you're probably wondering, how does the GEOS ride? The short answer is 'fast and fun.' There is only one model available and the customer can choose between either a single-speed or geared version. The former, with a carbon belt drive, the latter available with either a traditional chain and classic 11-speed shifting, or with an internal Pinion gearbox harnessed to a carbon belt drive. The GEOS is likewise easy to use, with the aforementioned belt drive and a dedicated app that turns your mobile phone into an on-board computer, instantly letting you know your speed and the condition of your battery – which by the way, can be easily charged in just three hours.
The single-speed version weighs 14.8 kilograms so is relatively light, which makes the bike nimble and responsive – a good thing when accelerating up to 30kph so quickly one ought to use the slower acceleration setting on a test ride for fear of losing control. Simply put, this bike goes, and its wide, 50mm, slick tyres and super stable build give the rider ample confidence to push the limits of its performance. Of course, its killer looks will also have heads turning. At the risk of a pun, the ride is simply electrifying, and the result of what can happen when you ignore convention and follow your Quereinsteiger dreams.
Learn more about the GEOS project at their website.
Featured products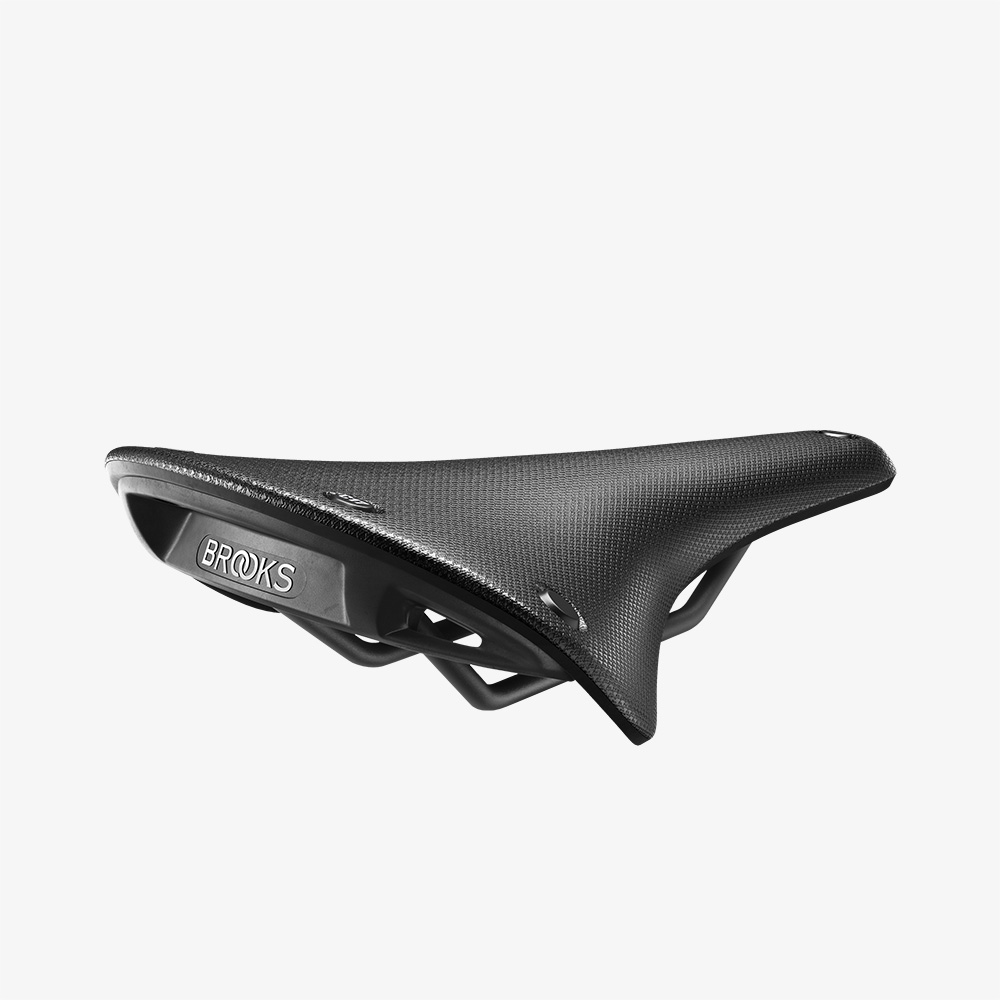 C17
A comfortable saddle for all rides.
DISCOVER MORE
More Bikes Stories
6965
"Design is everything" – Fairlight Cycles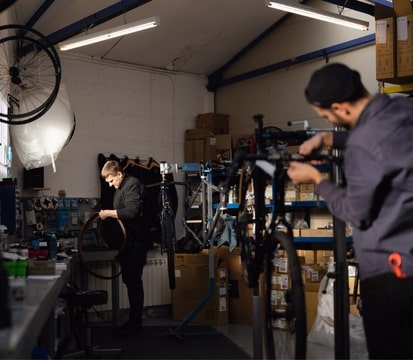 Discover the bikes that sell themselves, designed by Dom Thomas and the Fairlight team.

READ MORE

6874