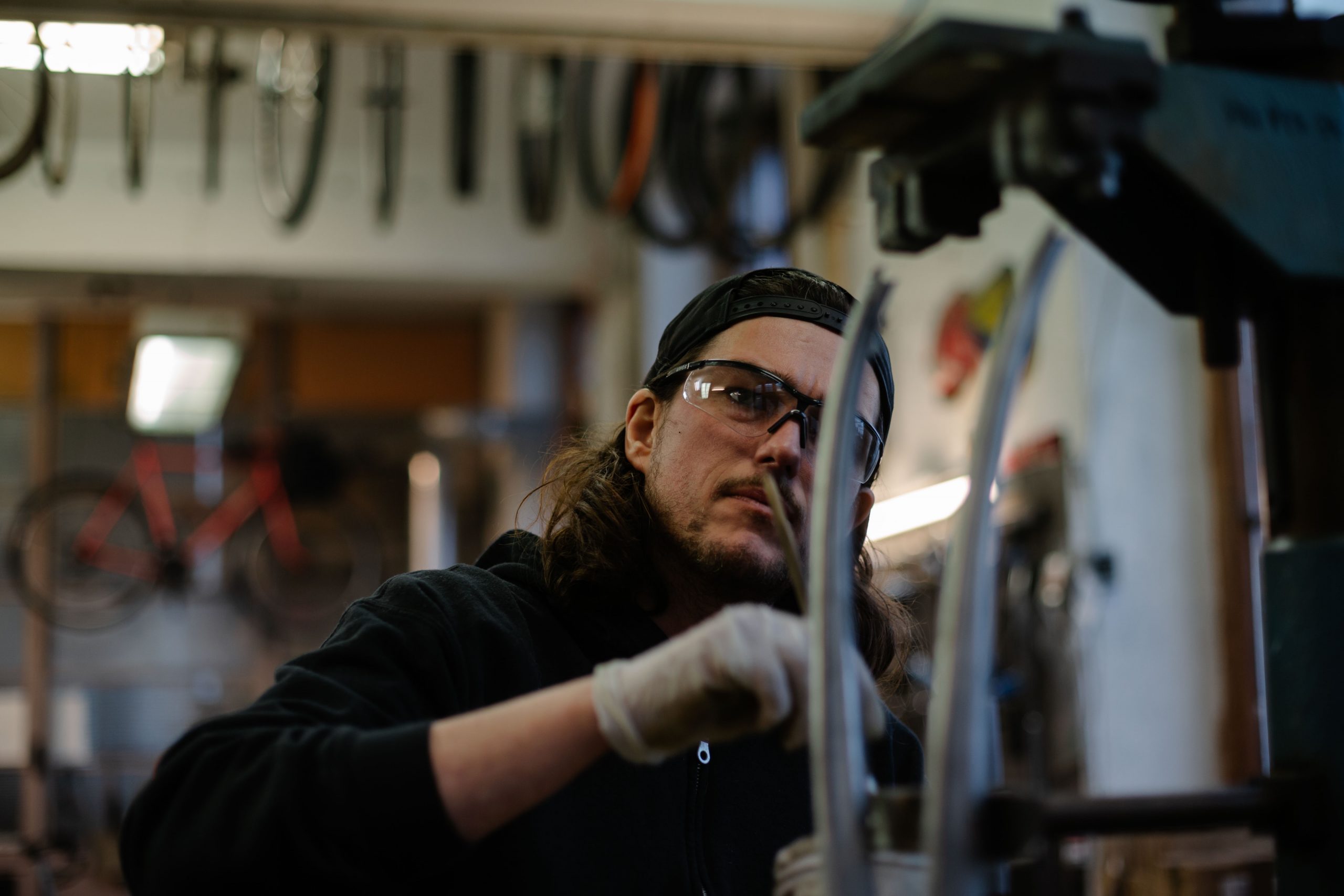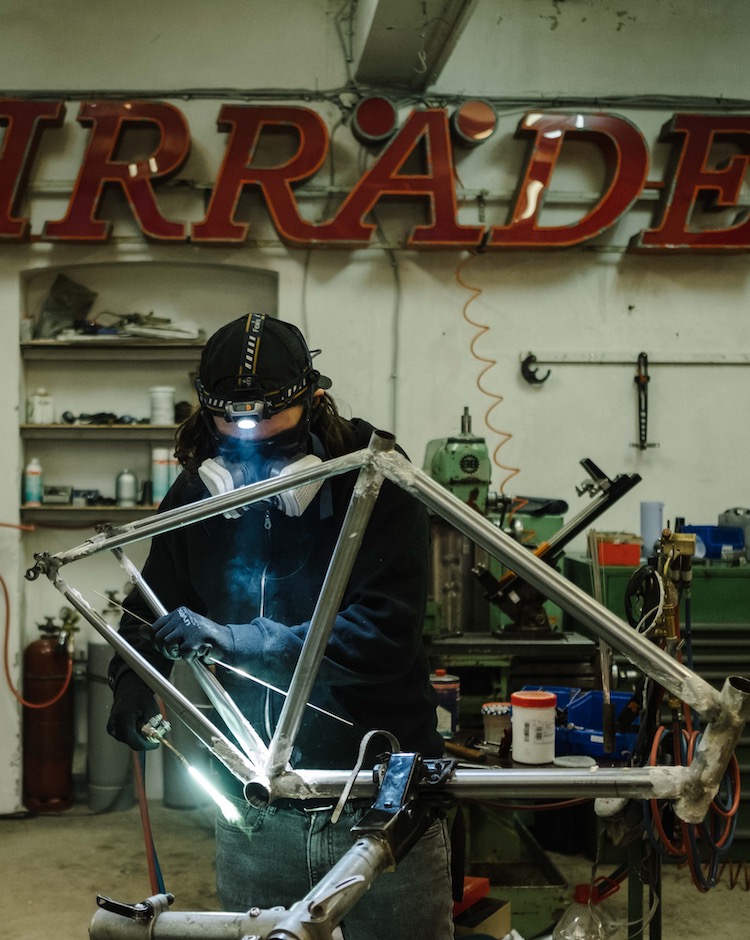 Bikes
Fern Fahrräder – Far Away in Germany
Visiting the innovative young brand in Germany.
By Bregan Koenigseker
The rear courtyard of a former industrial estate in East Berlin was once home to the "Konsumgenossenschaft", a massive food co-op, that would make today's retail supermarkets seem tiny by comparison. An undoubtedly socialist enterprise, the co-op was founded in the early 1860s as a venture among members of Berlin's working class to provide groceries to the public at affordable prices. Not only a market for staples such as coffee, sugar and tea, the Konsumgenossenschaft served as a community centre, housing also factories that produced everything from fresh meat to canned goods and household items, even providing services such as banking, and all at a greatly reduced cost. Under Hitler, this institution, and others like it, became targets of the National Socialists starting in early 1933. Through intimidation, propaganda and finally, legal reform, this particular Konsumgenossenschaft met its demise in 1935, only to be temporarily reanimated under the Communists post-war (and somewhat the same as the government-run HO, pronounced "Ha-Oh" for Handelsorganisation, another Teutonic mouthful) before finally being abandoned for good when the Wall came down and modern discount retailers took over.

These days, a new kind of cooperative has sprung up inside the old Konsumgenossenschaft. Instead of grocers, butchers and bakers, the spaces now house small groups of artisans, some of whose preferred medium is the bicycle. Chief among them is Florian "Flo" Haeussler, who stumbled upon this mostly-abandoned rear building seven years ago. At that time, the large, second-floor studio had been stripped of electricity, heat and water, and was even missing its windows and bathroom fixtures. But Flo, who had recently founded his fledgling hand-built bicycle brand, Fern Fahrräder (Fern meaning "far away" in German), had just lost his studio in Leipzig and desperately needed to get back to work. He took over the space and began the arduous and costly renovations personally by hand. Today, the workshop is charming, comfortable and attractive. And while Flo knows that one day investors will come knocking, and they will likely have to move out, for now, he stays focused on the more pressing matter of running a business where everything is done by hand, brazing steel tubes to create beautiful bicycles built to the exact specifications of his clients.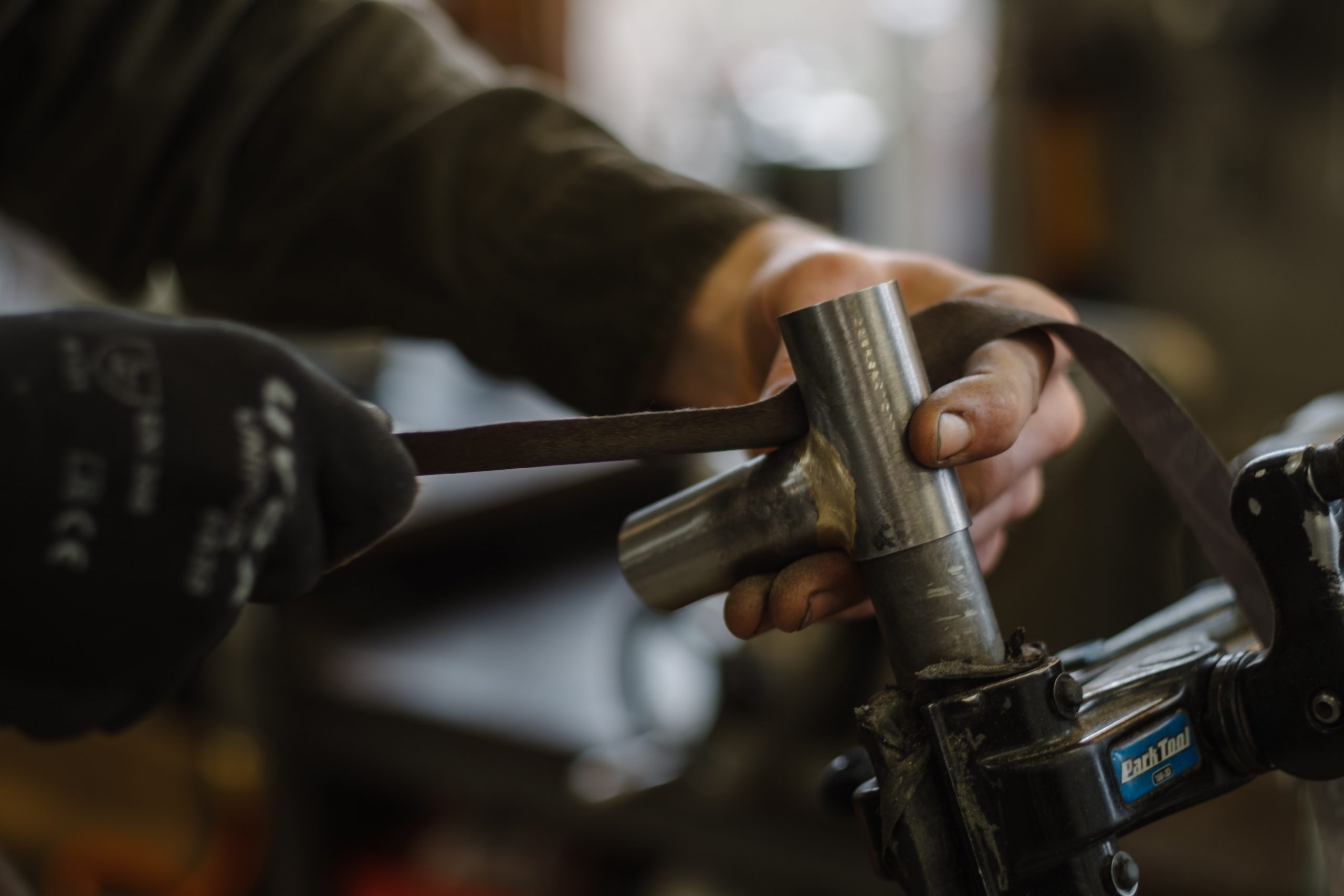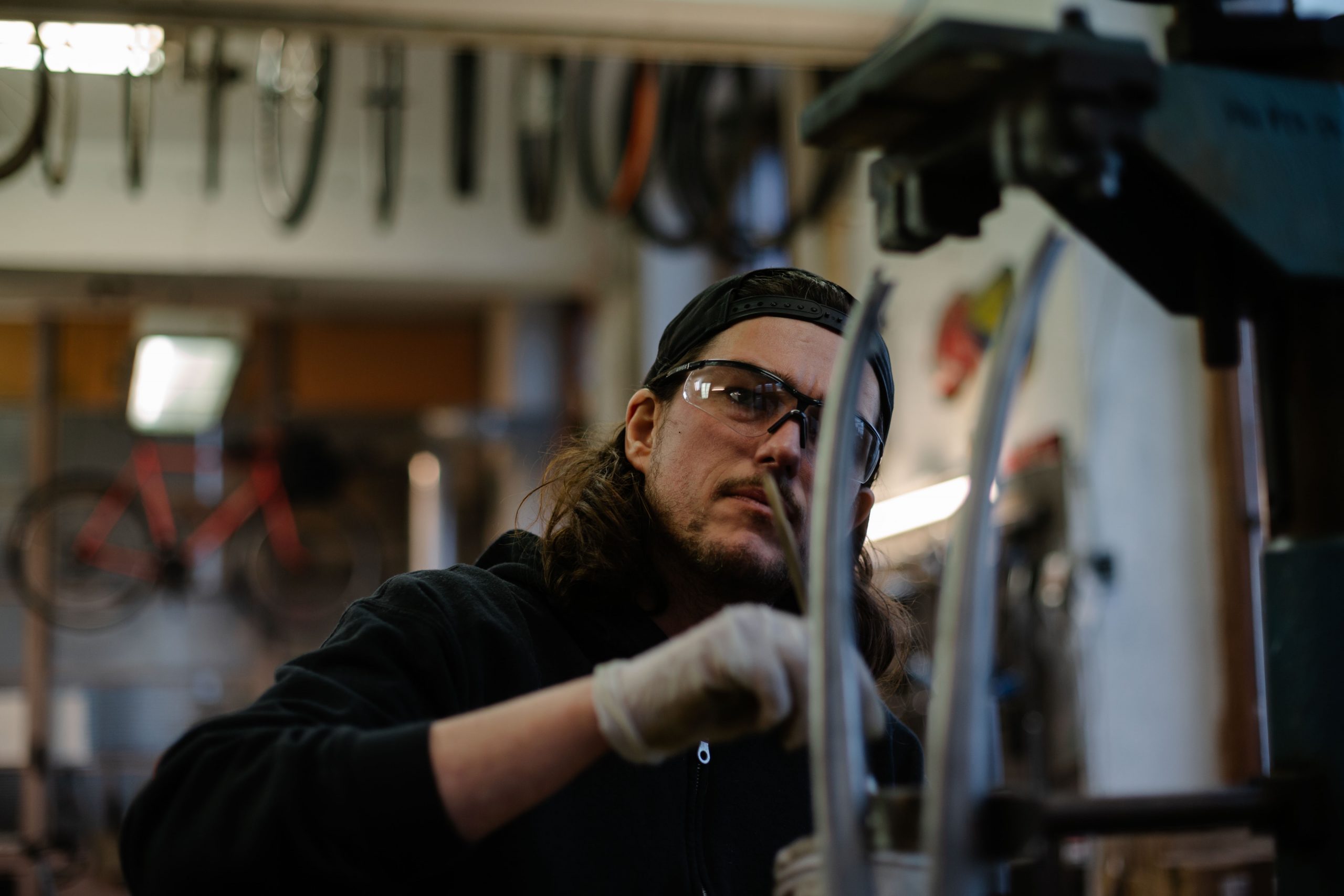 Sharing the large, 400-square-meter space is his frame building colleague, Paul, as well as a young designer making custom bikepacking and touring bags. Earlier there was a paint studio for high-end custom frames and accessories, which has now moved around the corner, as well as another frame builder whose success allowed him to do the same. There are even more builders nearby. In fact, Berlin hosts a vibrant community of passionate frame builders and bicycle creatives—more than perhaps any other European city, adding to Berlin's image as the "Portland of Germany". When asked why Berlin has become the location for such a colourful cottage bike industry, Flo attributes it to a combination of how the city appeals to creative personalities from around the world with Berlin's long bike-centric history, hosting the world's oldest six-day race, popular bike fairs and more.
"We share a friendship with each other because we're all in the same boat."
Flo sees the high number of builders not as competition, but as a valuable resource where individuals benefit from being part of a network, exchanging both knowledge and materials. As the scene began to grow a few years ago, many of the new frame builders came together to form a roundtable known as the "Berliner Framebuilders Collective", a meet up for socialising and exchanging information held at a different builder's studio each month. The ability to communicate, sharing knowledge and positive energy, greatly outweighs any competition that might have arisen, and over time, each builder has developed their own signature style, finding their niche in the market for high-end frames. And just like the "Konsumgenossenschaft" from days gone by, the builders pool their resources when placing orders for parts and materials, squeezing extra profit from a business where every cent counts. "We share a friendship with each other because we're all in the same boat," Flo summarises.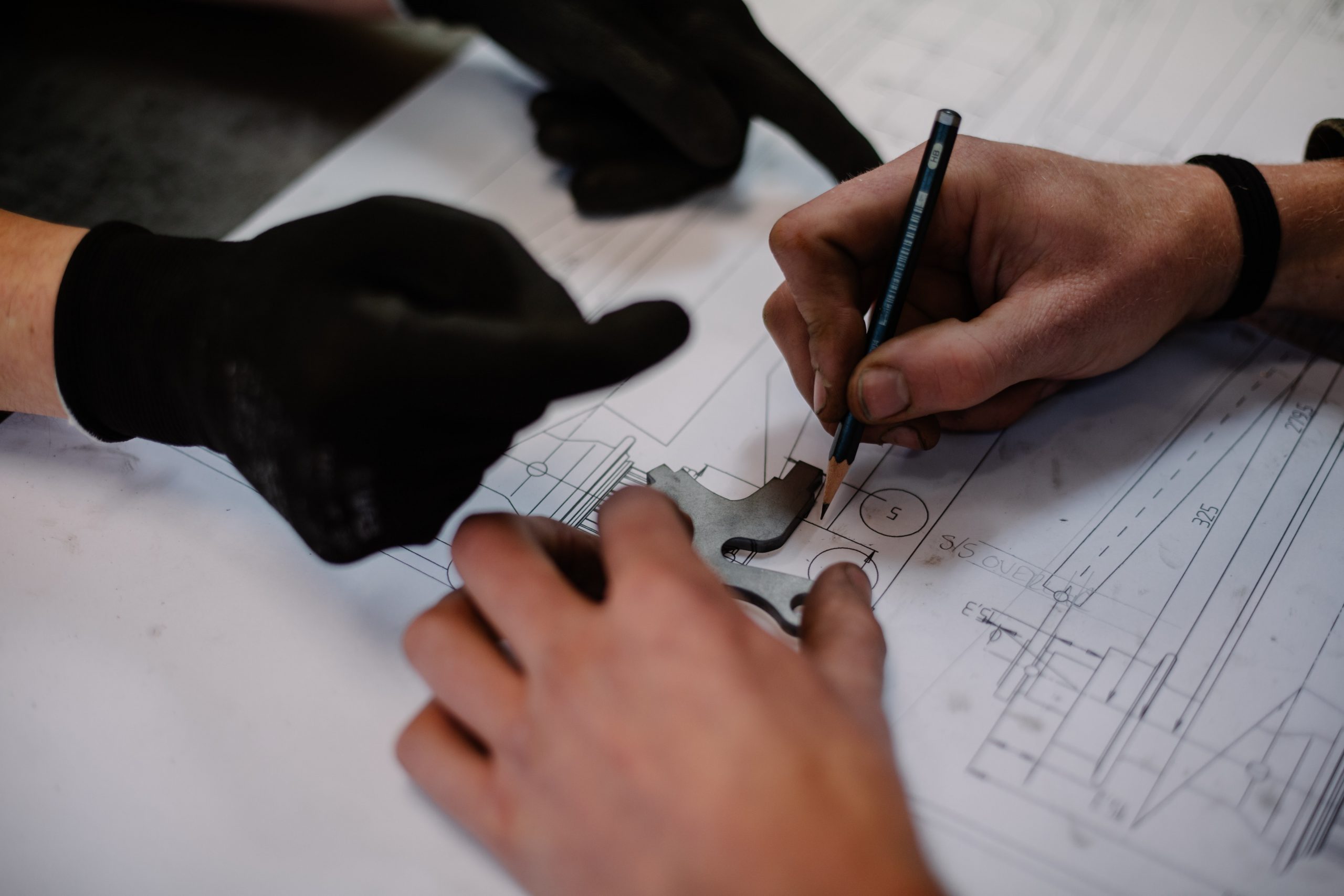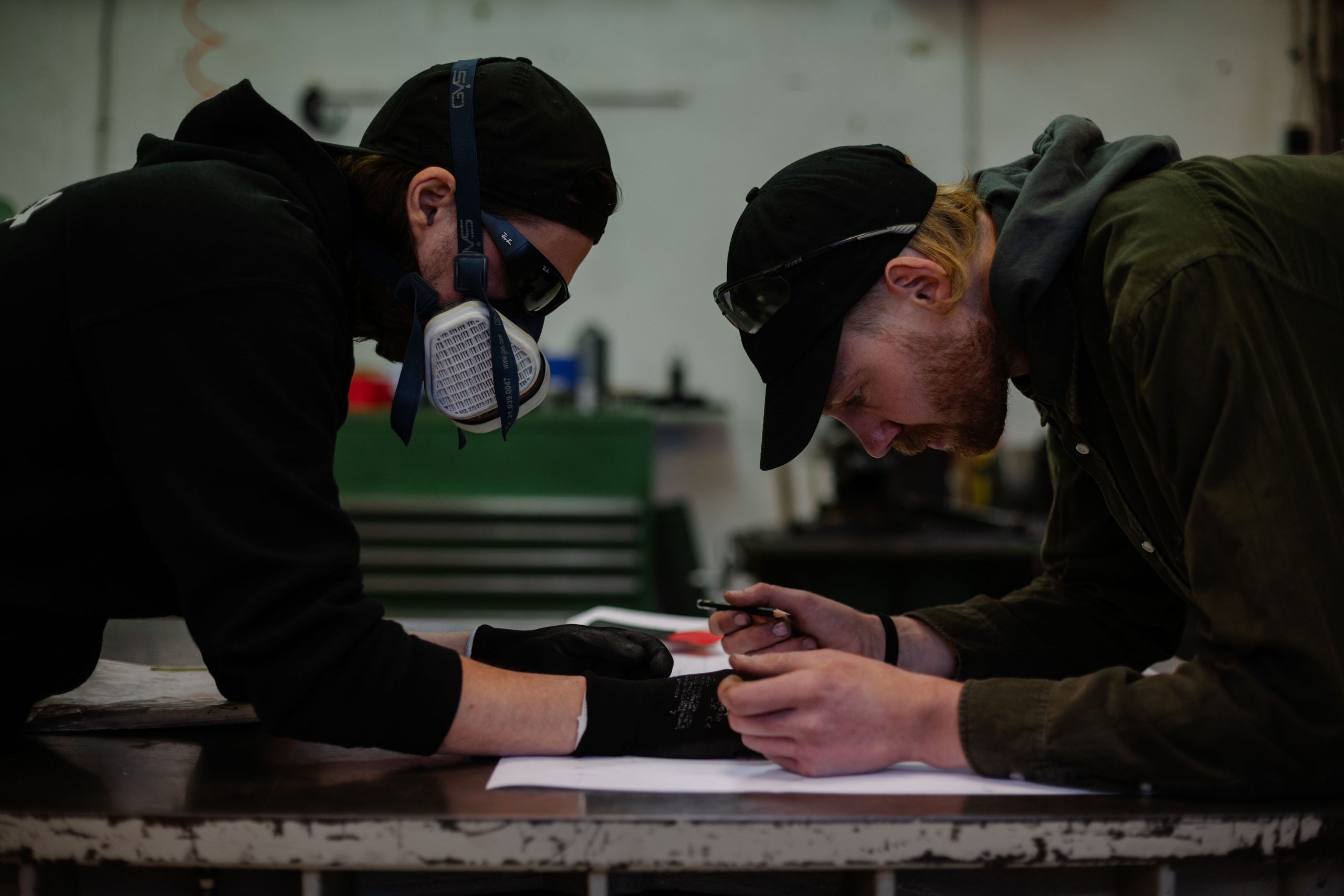 As for Flo's own brand, Fern bicycles have come to be known for their modern aesthetic and speak to a specific demographic, adventure cyclists, with designs borne from Flo's personal passion. Flo first got into framebuilding much like he got into cycling—in a slightly unusual way. Years ago, as a student of product design with absolutely no interest in cycling, he wanted to visit Istanbul but lacked the funds to get there. Since walking would have taken too long, Flo decided to raid his parents' garage for his old 26" MTB – "a piece of shit", as he calls it – to ride from Budapest through Romania and Bulgaria in the direction of Turkey. "Like the Transcontinental, only slower," Flo explains. He was hooked right away, savouring the trip and taking a full 2 1/2 months to get there. Turns out, walking may have been faster!
That trip changed his life, but to keep riding, Flo knew he needed a better bike. He began by experimenting with different components and set-ups. As a product designer, he desired specific details on his frame and soon began exploring the idea of making his own. He started by watching videos and buying books. "There wasn't much information I could find at the time," Flo remembers. While finishing his education, Flo designed a travel bike as a project for his diploma, which brought him into contact with an older frame builder from nearby Potsdam. After graduating, Flo took a job working as a CAD designer in the auto industry for a few years, until one day, a chance call with the Potsdamer frame builder he'd met during his studies changed Flo's direction.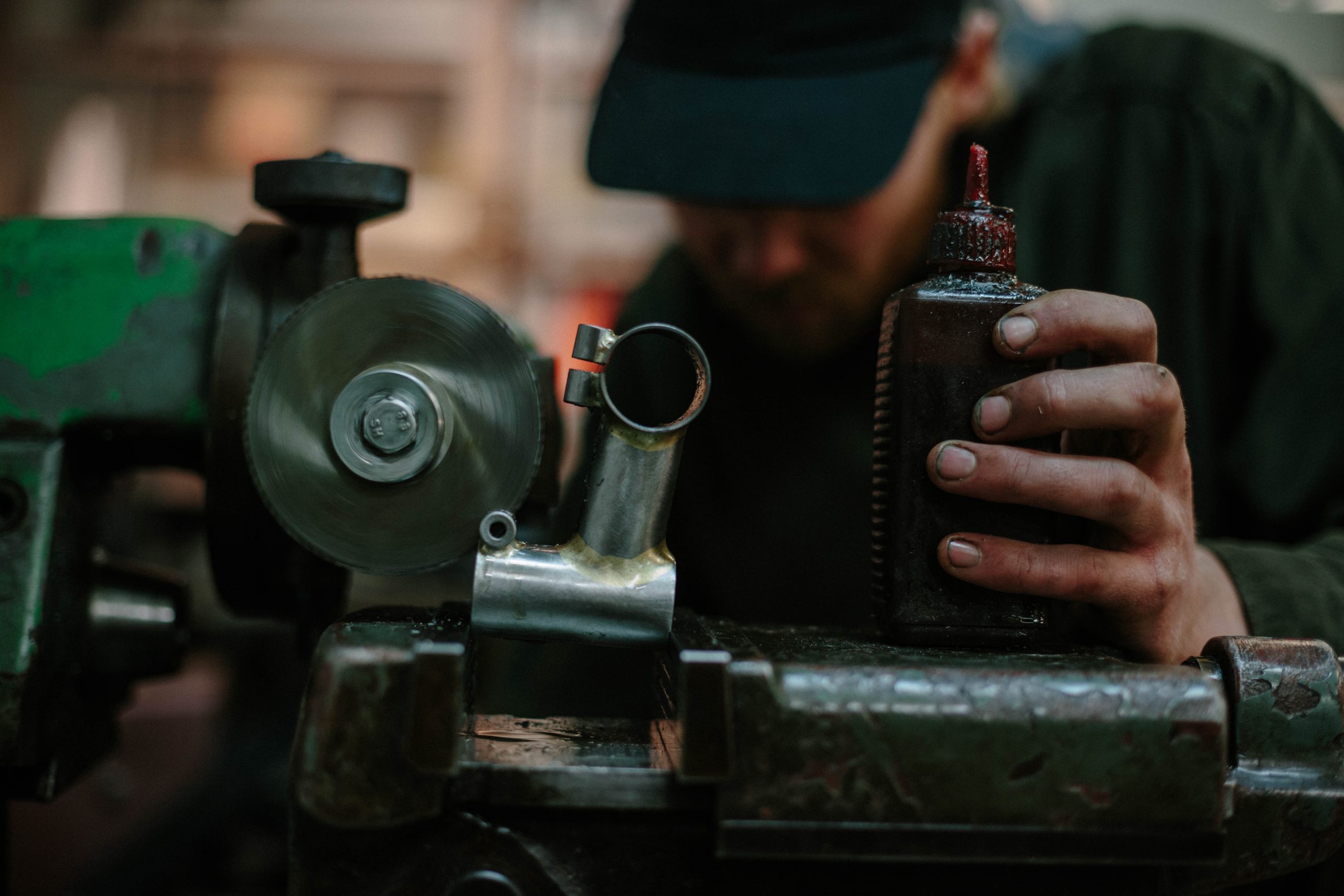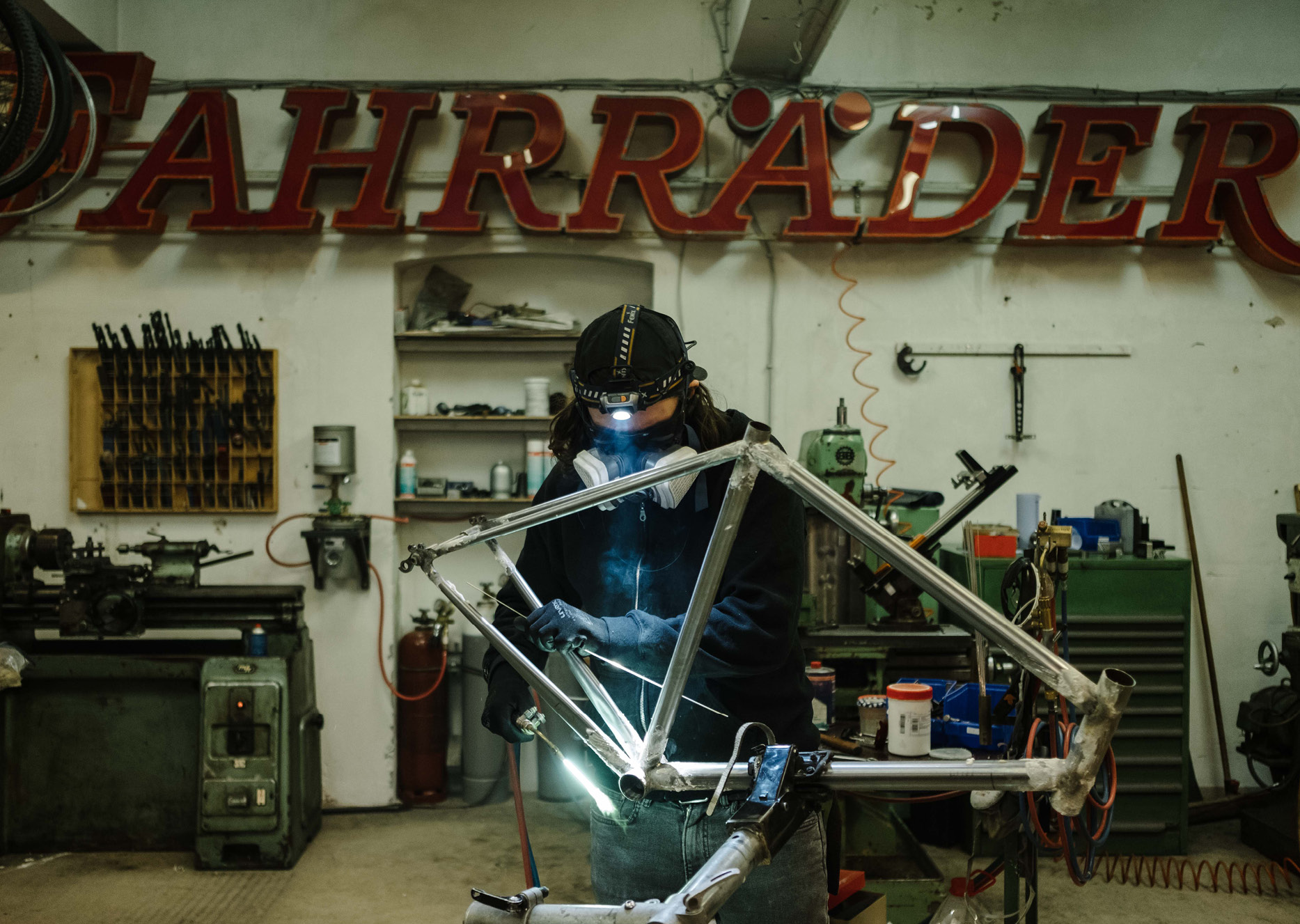 Learning that the man was closing his business and wanted to sell his entire workshop, Flo acted fast. He showed up with a moving van the very next day, along with the money he had saved from his new job, and loaded up all the tools and machines, putting the entire workshop in storage. Next, he needed a space to work out of. He found one in the form of an unofficial internship in Leipzig at the once-legendary Rotor bike shop, where he could store his tools and machines whilst working on bikes and performing brazing repairs. This gave him the opportunity to learn from the master at Rotor, Jonas, who as Flo puts it, "had more knowledge about bikes than anyone, anywhere." Flo soon applied to a welding school, surprising the school by wanting to fund his education himself—students usually come through the Job Centre. His enthusiasm paid off, and his instructor took him under his wing. Flo's desire to learn brazing ("nobody wanted to learn that anymore") especially warmed the heart of his instructor who gave Flo special attention, for which he remains extremely grateful. Soon, he began to make his first Fern prototypes, simultaneously losing his workspace through gentrification as Rotor closed their doors. Flo moved back to Berlin, and the rest is history.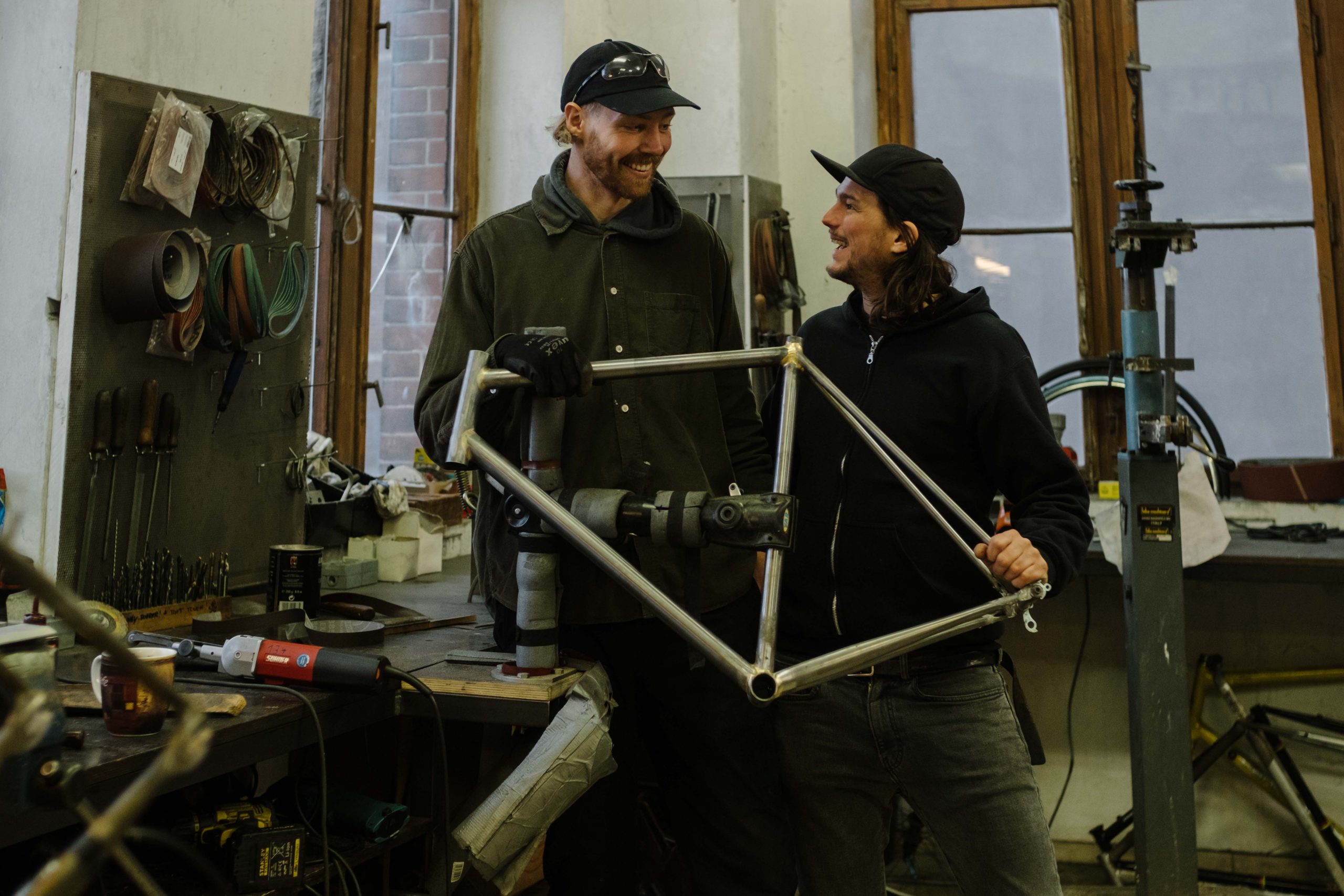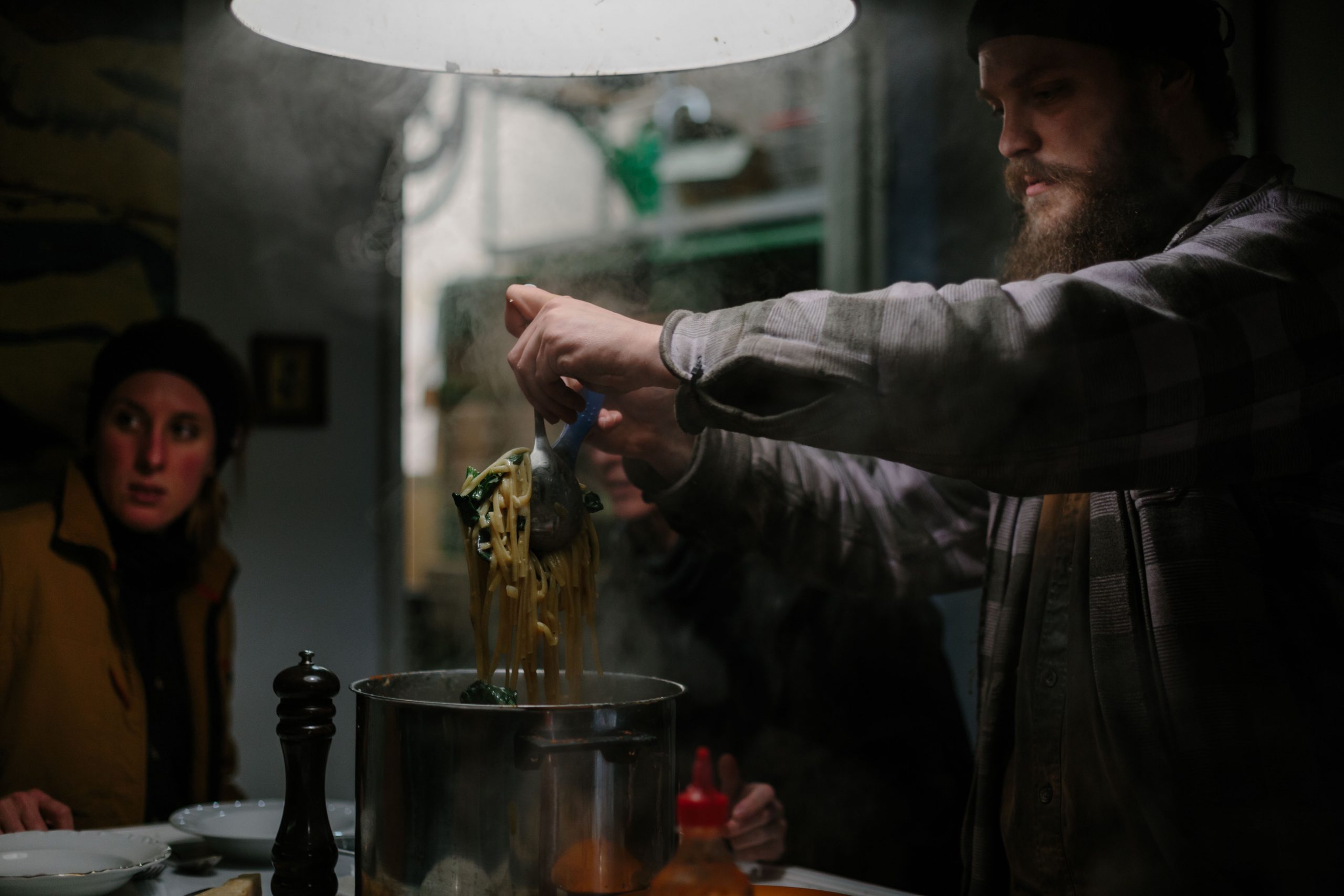 Though Fern is now well established in the German framebuilding world, buying a bike from Flo is still a very personal affair. There are no "standard" models on offer. Every bike starts as a blank canvas, a collaborative process which makes the customer service aspect of the business nearly as time-consuming as the making of the frames themselves. This leaves little time for marketing or developing other product ideas but somehow he is managing to launch a complete range of components and parts this year such as forks, racks, headsets, and handlebars under a framebuilder-owned component company called "Allygn". Scaling up massively for the frame business however is not yet an option, and Flo has to contend with the same challenges of running a business that all small builders face—namely that, due to the nature of the work and the demands of the market, these "very expensive" bicycles are, in the end, not very profitable for the builder. But for Flo, it's a lifestyle he has gladly chosen, and one of which he is obviously very proud.
"It's unbelievably satisfying when the customer is happy. I also love it when they go on amazing adventures and come back years later and the bike is just totally trashed. They rode the bike hard, they travelled, they saw the world! Maybe something inside them has changed, too. The bike is a machine to alter your state of mind, have new experiences and even change your life."
Still, as he puts it, "It's always a struggle, but it's unbelievably satisfying when the customer is happy, when they have what they think is a great bike, that makes me very happy, too. But I also love it when they go on amazing adventures and come back years later and the bike is just totally trashed. They rode the bike hard, they travelled, they saw the world! Maybe something inside them has changed, too. That's why the bike is the coolest invention. It's the best form of transportation, the best machine—not only to get from A to B, but a machine to alter your state of mind, have new experiences and even change your life. That's how it was for me." he adds.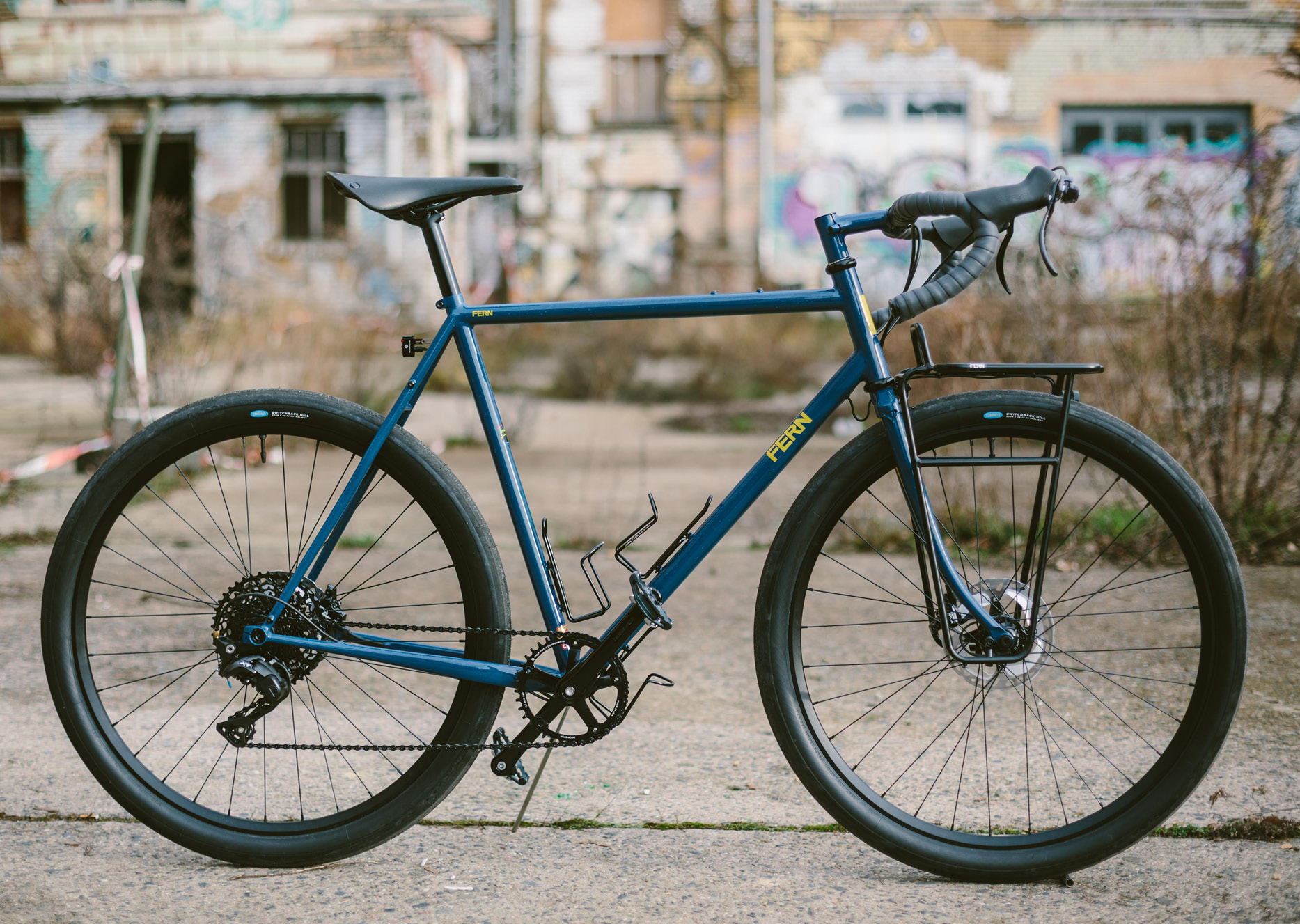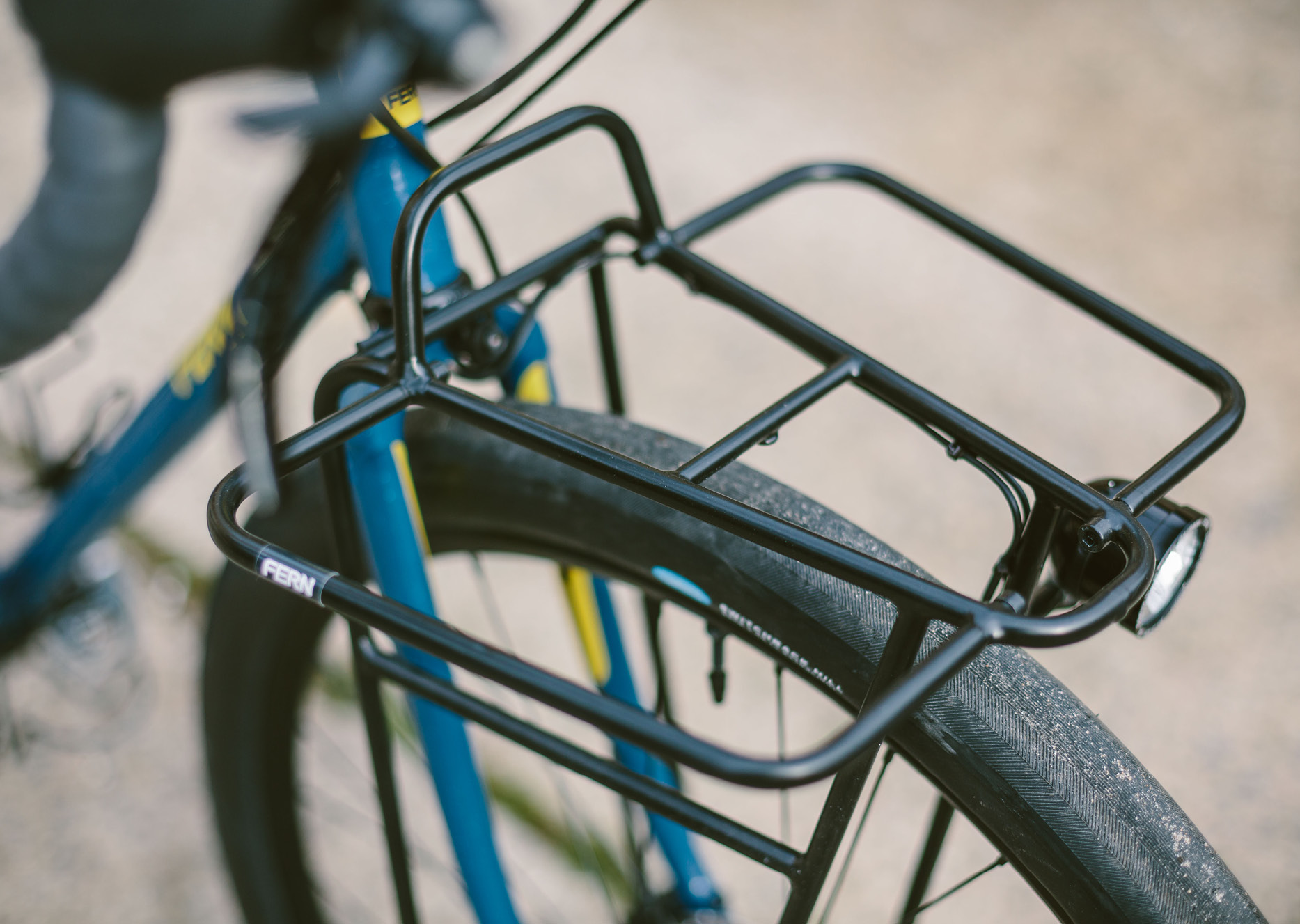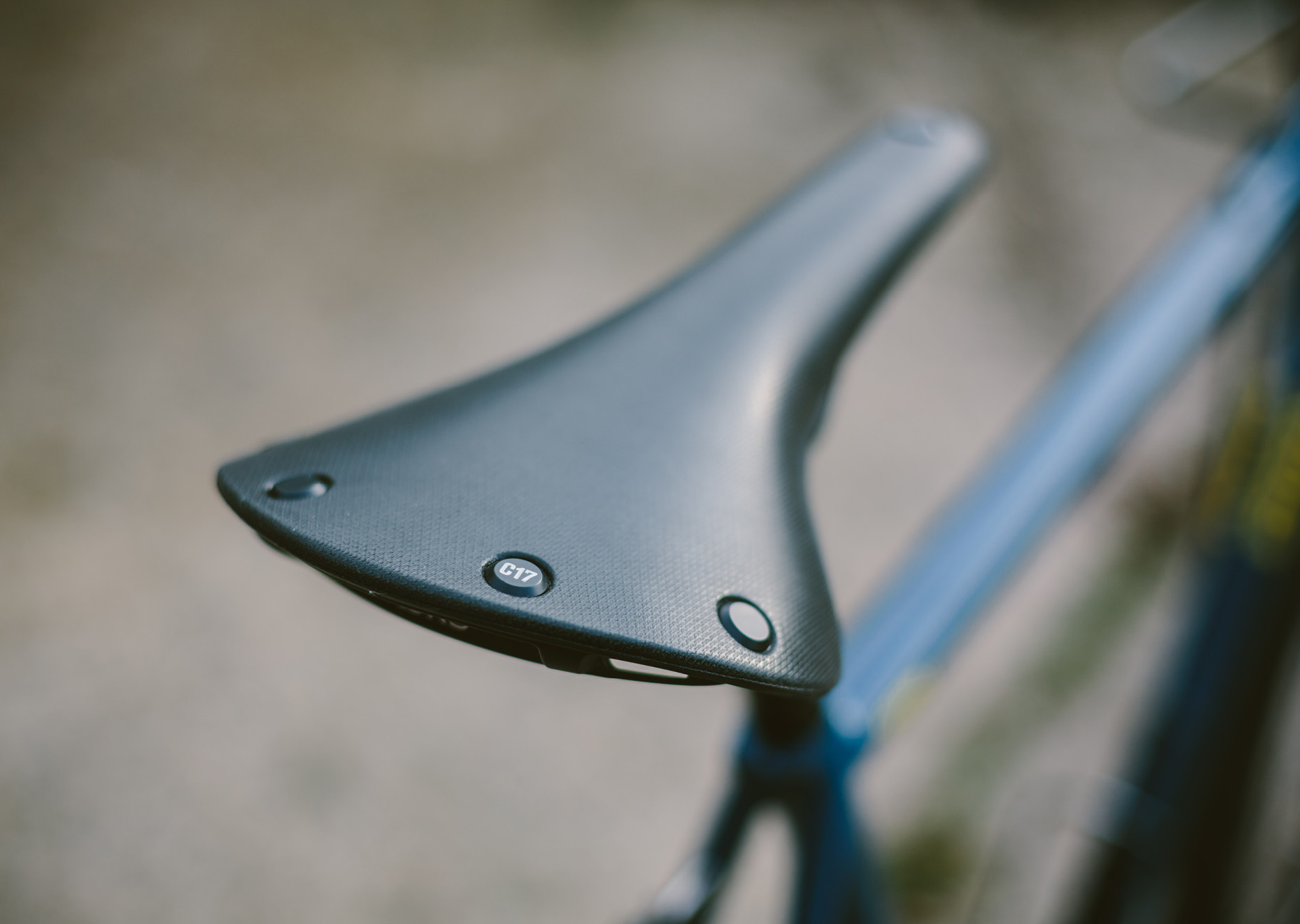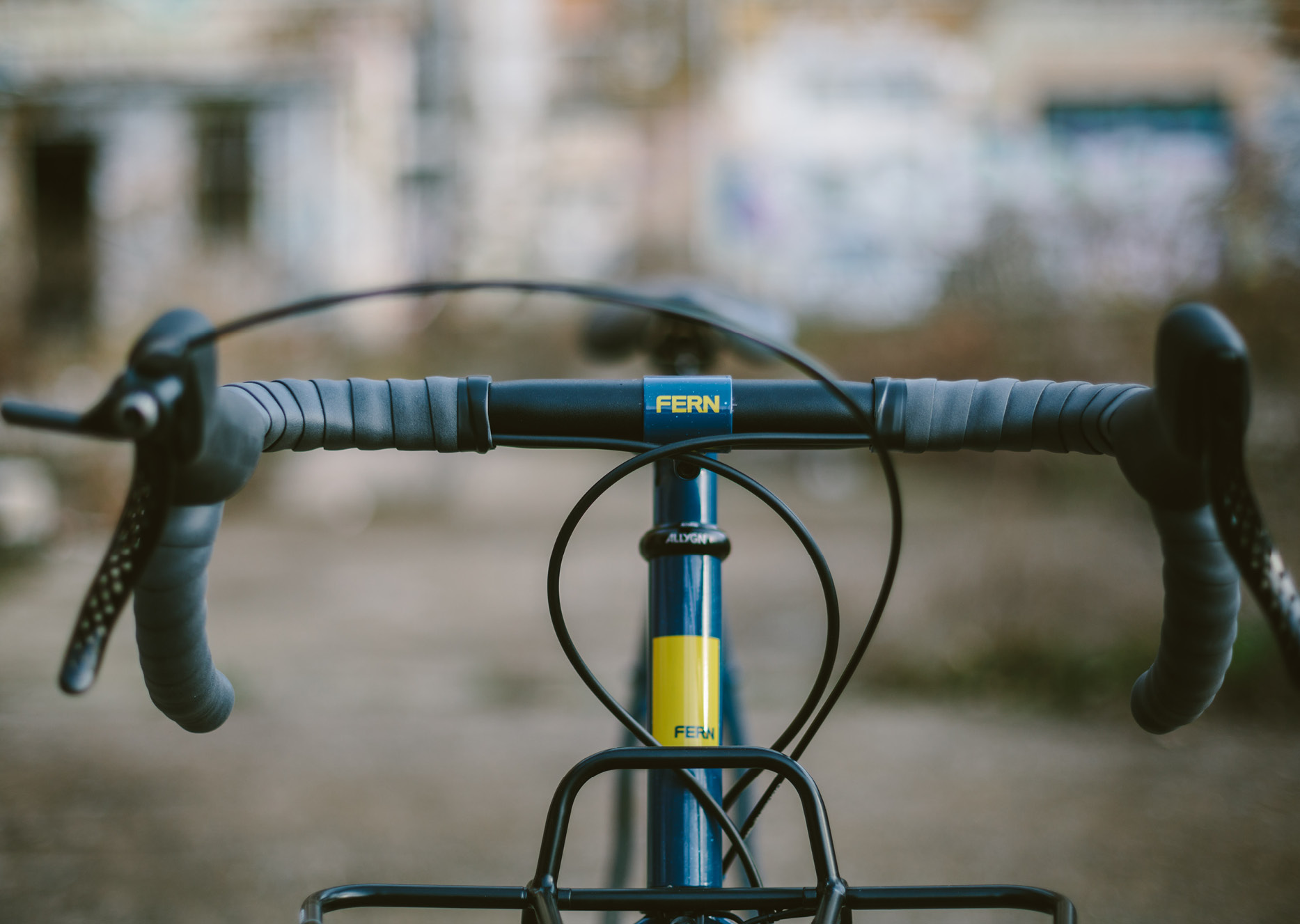 Fern Fahrräder Essentials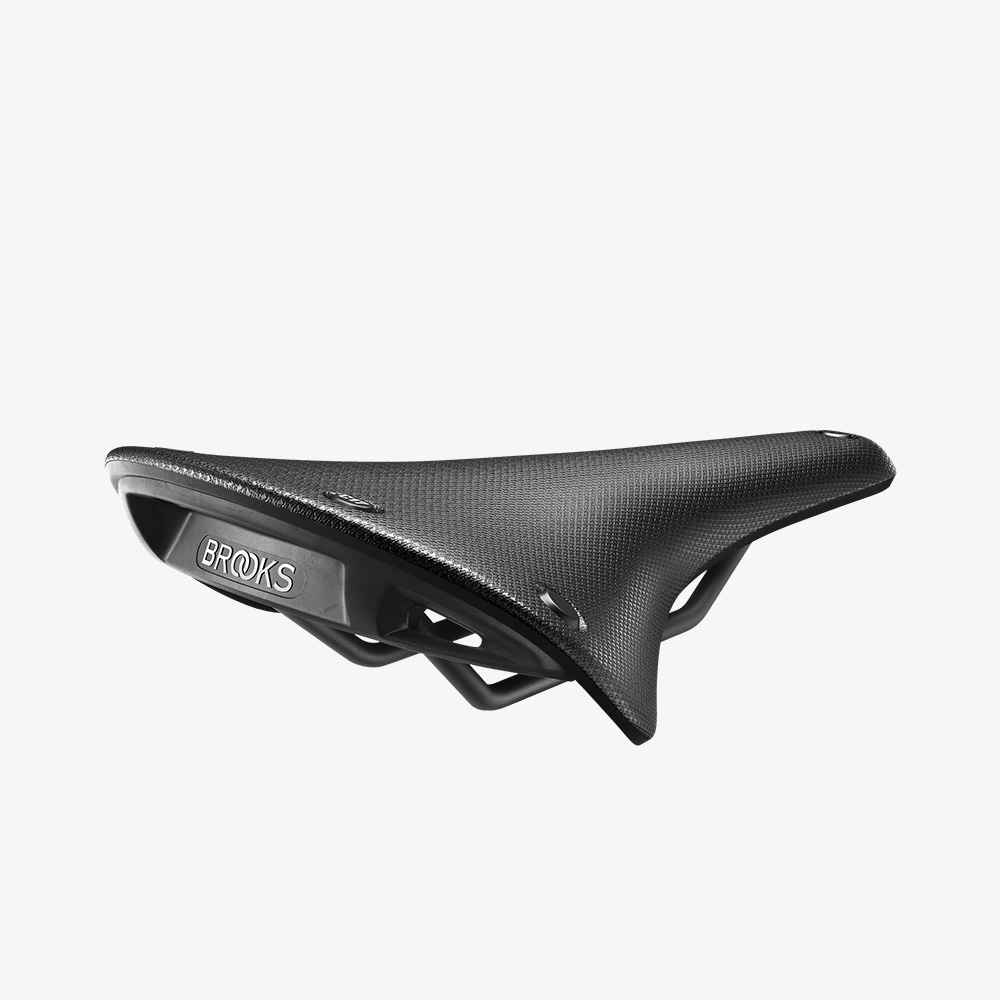 C17
All rides. All roads. All weathers.
DISCOVER MORE
More Bikes Stories
6965
"Design is everything" – Fairlight Cycles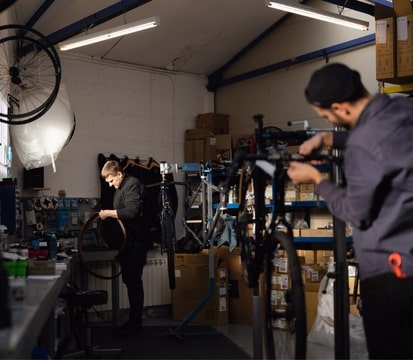 Discover the bikes that sell themselves, designed by Dom Thomas and the Fairlight team.

READ MORE

6874