Bikes
Far Out For Hep Cats
Embrace the tranquility and exploration found on the road less travelled
By Bregan Koenigseker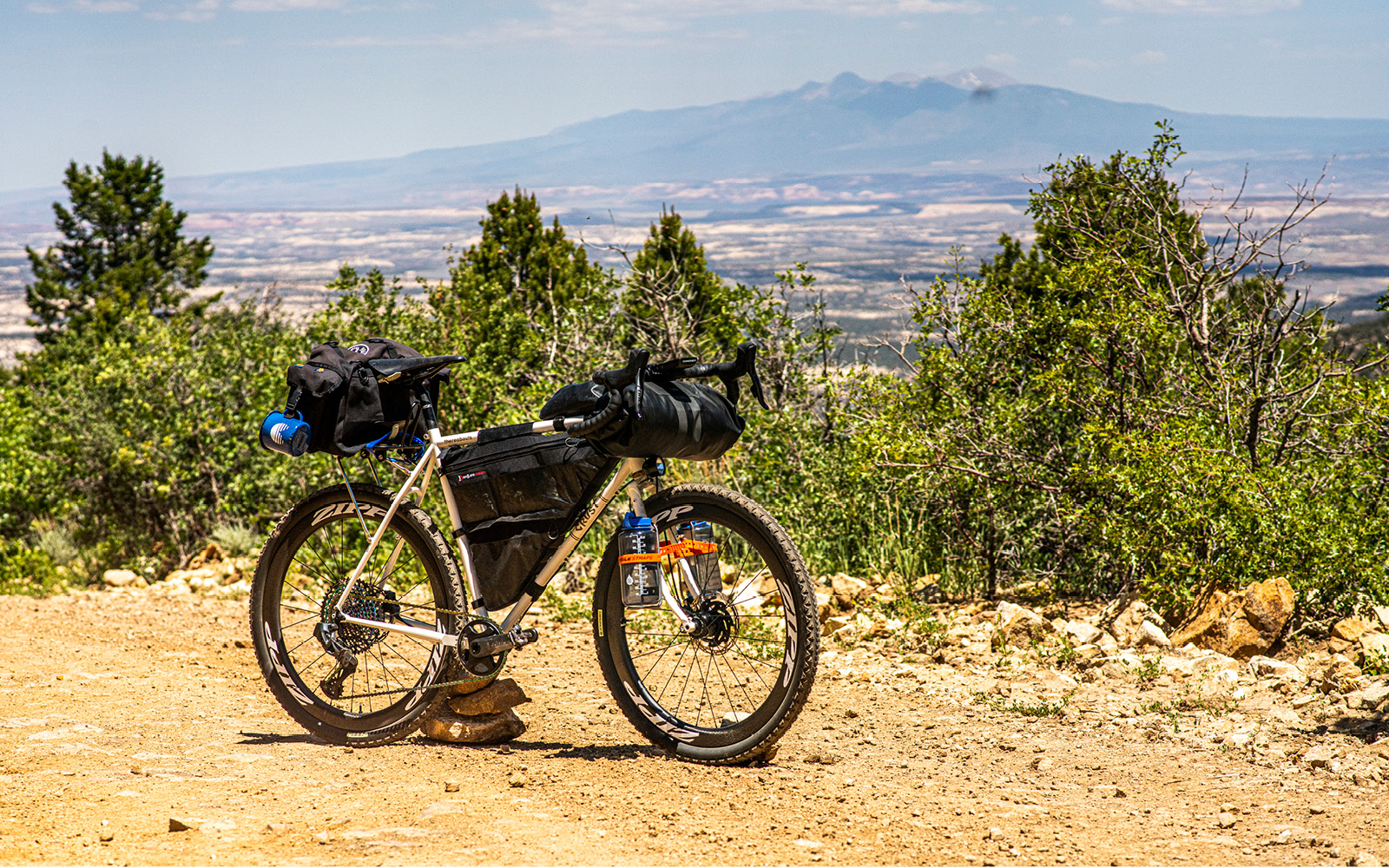 Now that steel "road" frames with 60cm drop bars, 50mm tyres, massive front and rear luggage mounted at waist level, and flat pedals with sneakers/trainers has become cutting edge for bike touring, it's time we talk about someone whose behind more than a few of the latest, unexpected developments in cycling. It's time we talk about Crust Bikes.
If you've seen a bike like the one described above, more often than not, it's piloted by a person prior generations mocked as a beatnik. Yet, unlike the turtleneck-wearing, bongo-bonging Bartlebies of the 1950s, today's beat bikers have swapped those black berets for ball caps, bad poetry for butt shorts and a "hey, daddy-o" for a dopey dangle bong.
Sure, like almost anyone, these bicycling bohemians are soft targets for sarcasm, what with their artisanal sunglasses, boutique 650b tyres and vegan cupcakes. However, unlike just anyone, their affectations mark an inevitable revolution in cycling from which we all might benefit, and any name-caller should take an honest look at themselves. They're likely to recognise that, once again, they've arrived late to the party.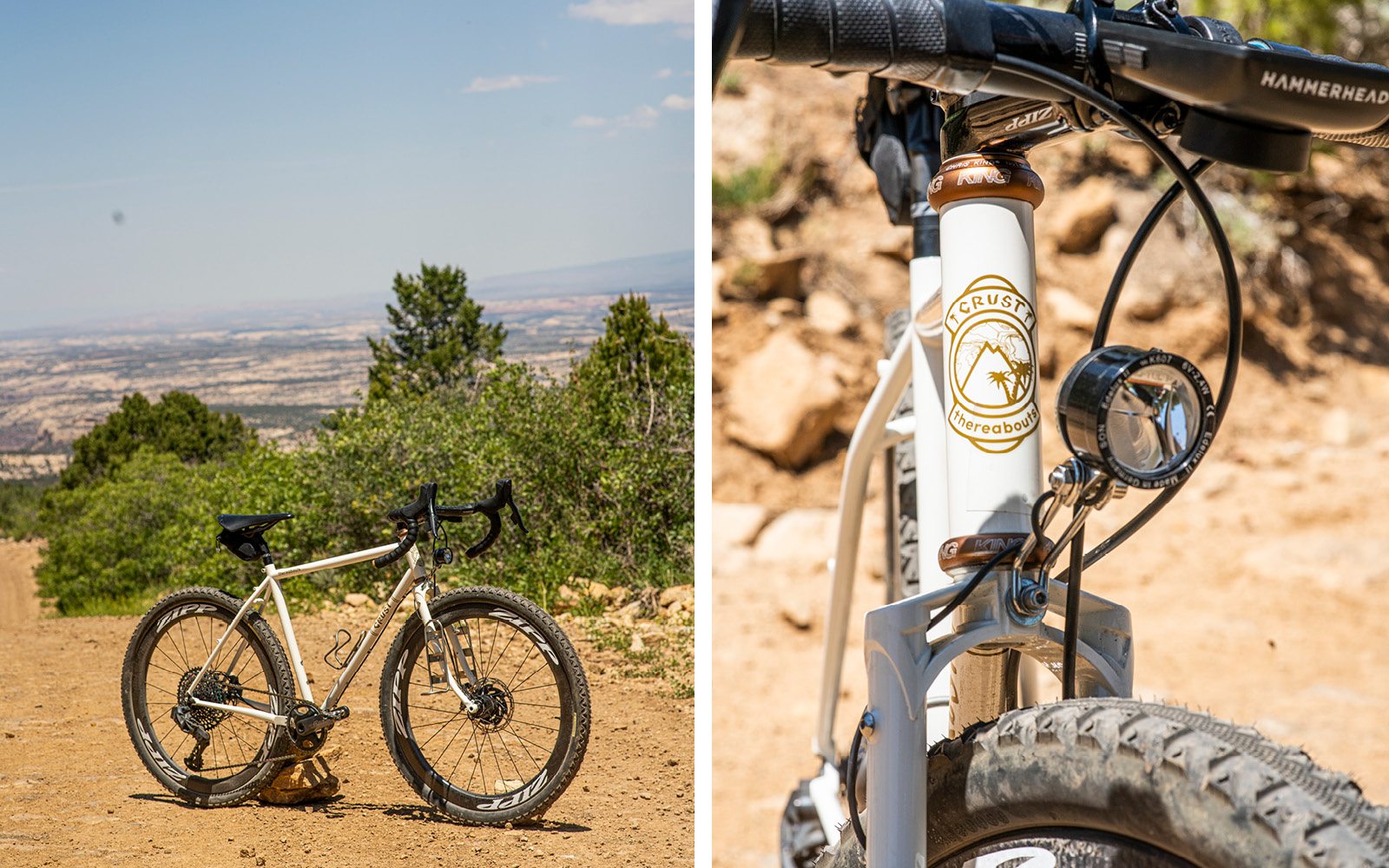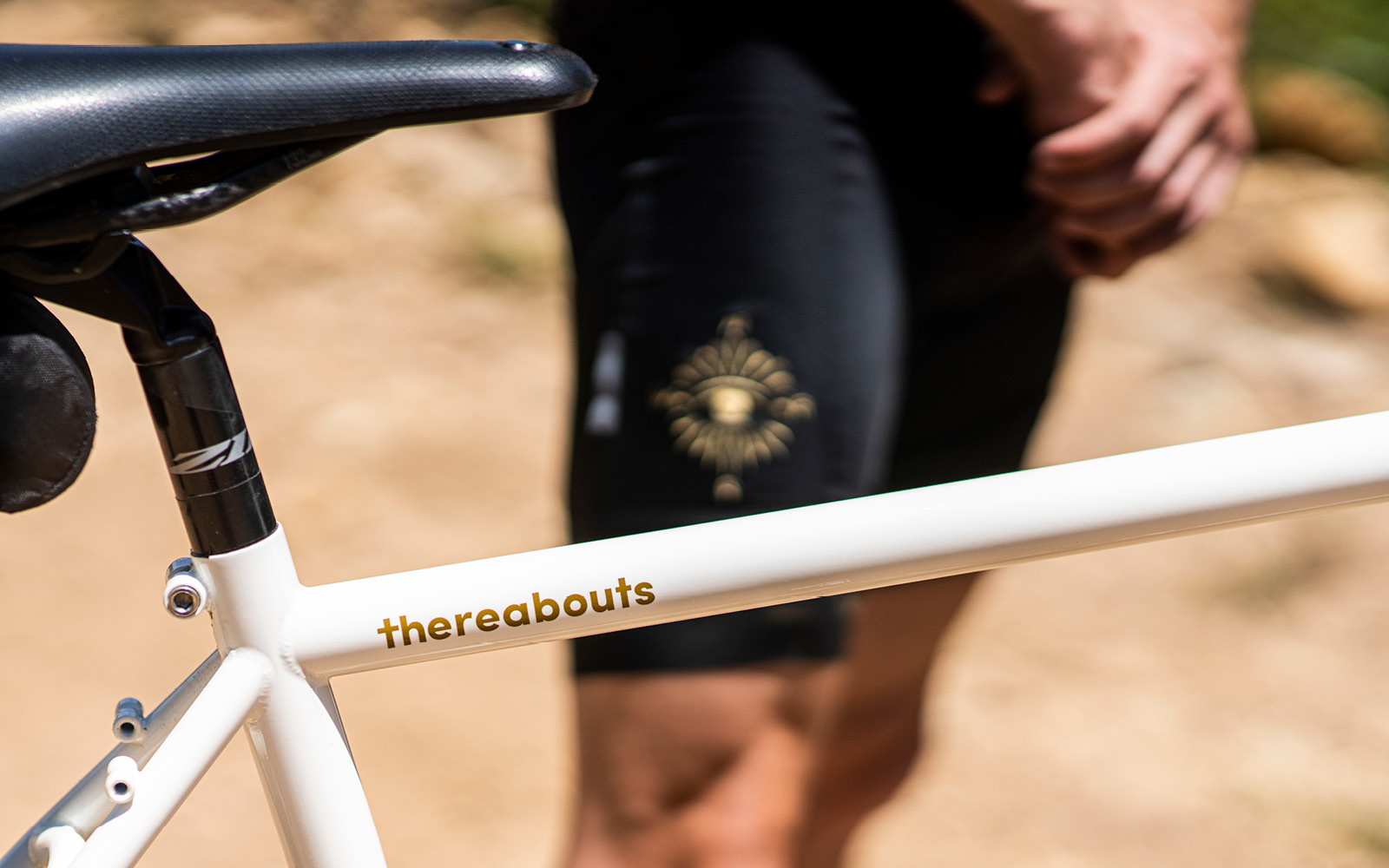 An increasing number of sandalled insurgents are rejecting the long-propagated presumption that lighter-is-better, marginal gains are infinite and leaderboards virtual. Their kind of bicycling is built on sport but not of it; embraces peak technologies like Brooks saddles but isn't afraid to go tubeless; is allegedly exclusive, yet bristles with beluggaged, "no-drop" rides. Most easily associated with this misunderstood metamorphosis is Team Brooks envoy @ultraromance, but the missionaries of this movement can be found sewing patches to handlebar rolls before almost every group ride from Berkeley to Berlin.
But even a visionary like "Poppi" needs a Hephaestus machinating inside the temple to supply him and his flock with the tools for their salvation; a sea change only being possible through the movement of the ocean. In cycling terms, this means making new bikes, parts and equipment available to render the old obsolete. Enter Matt Whitehead and his brainchild, Crust Bikes.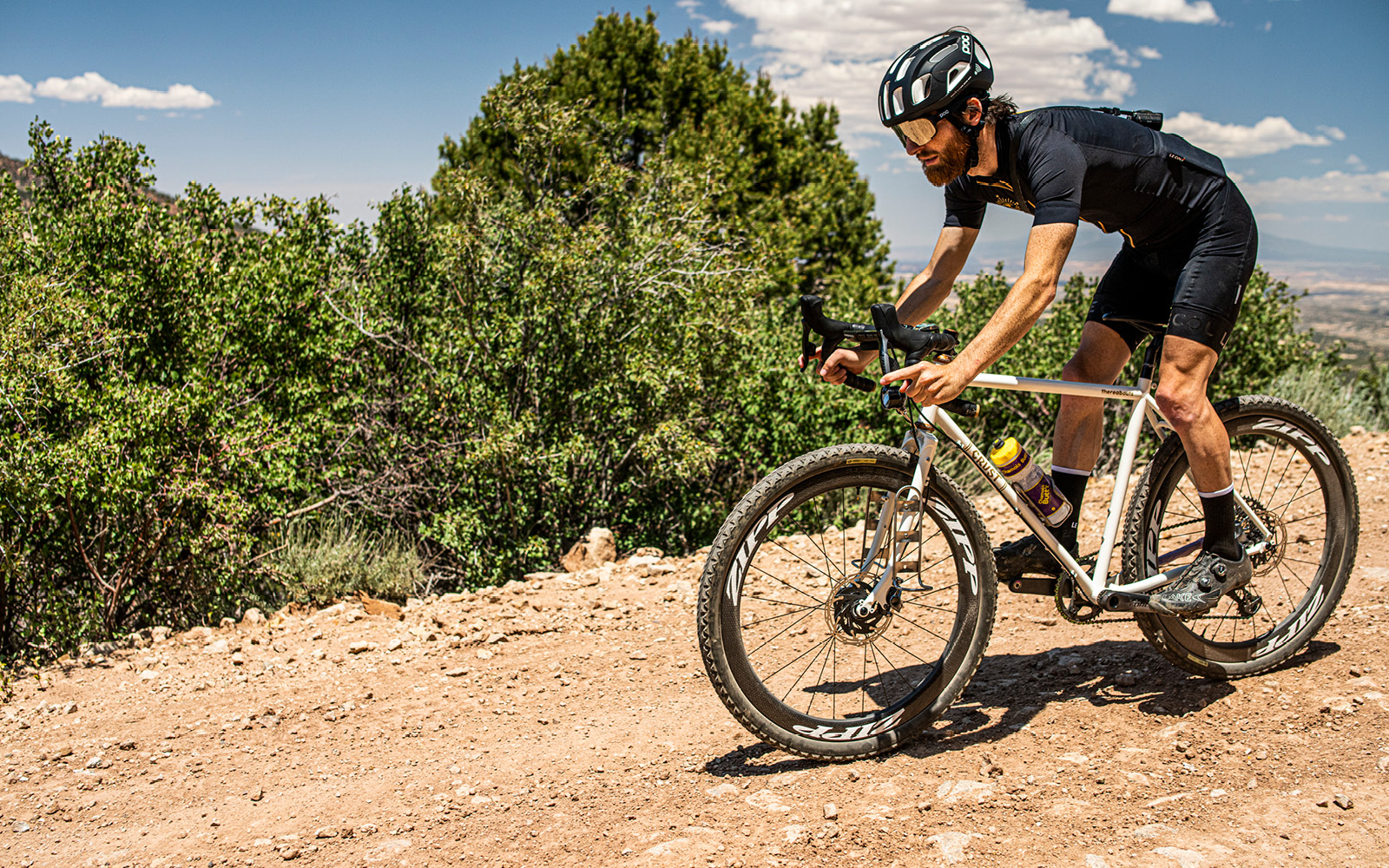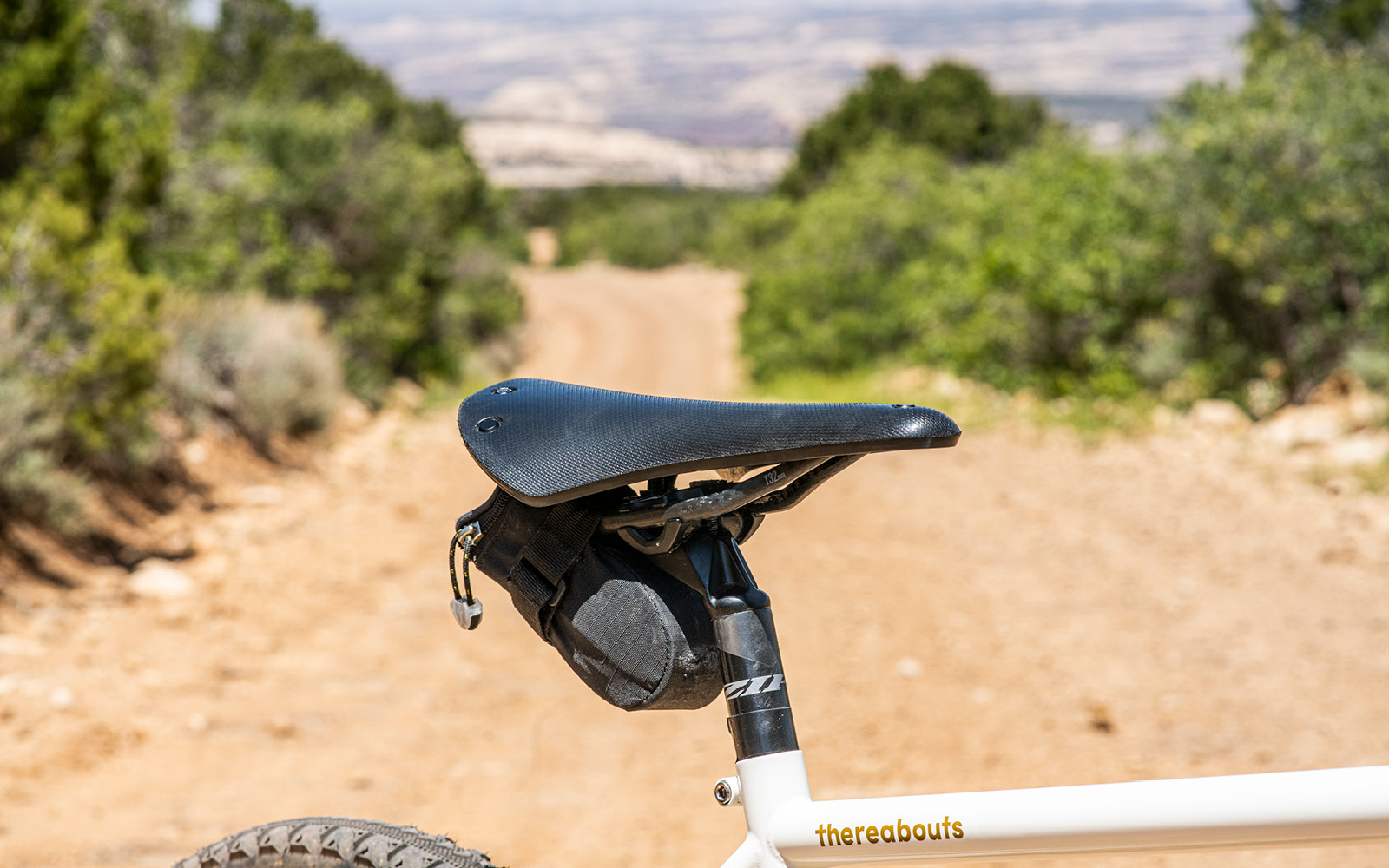 Matt is a former full-time surfer and part-time plumber who dropped out of school at age fourteen to get a head start on travelling the world, a rite of passage for every young Australian. His walkabout became a ride, and on a bike-packing trip in Nepal he decided to start a company on the simple premise that he wanted a bike that didn't exist. He started with an iPod touch and spotty Nepalese wi-fi for an office.
Since then, working under the motto "burning bridges before they're built," Matt has carved a niche inside the industry from the outside. He shows people a new way to travel with innovations like the extra-wide "Towel Rack" drop bar, where space for hands and ample luggage peacefully coexist, or the Clydesdale Cargo Fork, which has allowed countless young folks to fulfil their fantasies of a life in bread delivery.
And while countercultural and anti-materialistic traits don't often go well with business, this punk rock, surf and skateboarding-influenced founder has stayed true to his roots, even while sacrificing some of his treasured freedom as he brings Crust to the masses from his new headquarters in Richmond, Virginia. Also playing a crucial role is his lovely wife Cheech, who manages nearly all affairs to do with communication, patience and organisational savvy, without whom Crust literally would not exist today. Add one employee, and you have the trio that keep the wheels of Crust pumped, full of milk and free of thorns.
Perhaps it's Matt's apparent honesty and lack of calculation that have led to Crust Bikes' current advantage in the cycle culture wars. Matt simply ignores the competition and does what he wants, so when asked how he feels about other companies picking up on his ideas, as is often the case, he brushes it aside and notes that his bike frames have two triangles like the others and he didn't invent that. He's also confident that customers who believe in a brand will support it anyway, with a "Who cares?" to boot.
Crust bikes are not "fancy", custom handmade frames as they are often perceived from their original designs, unusual colours and relative obscurity. Instead, each "Frankenstein's monster" of good ideas is meant to be ridden, if only to annoy the pesky, pitchfork-wielding bourgeoisie sneering snobbishly at their sandals. And this might be Crust's secret recipe: not always trying to reinvent the bicycle from the ground up but thinking outside the box to combine good taste and practical innovations for honest, creative, well-made bikes that enable the kinds of new experiences people want to have today. (Note: Aside from making Crust, Matt and Cheech also distribute two other brands, Rivendell and OPEN, to help keep the lights on.)
It's perhaps to be expected that a bike brand as anomalous as Crust would attract enigmatic cycling characters like Thereabouts. Thereabouts is the creation of ex-pro Gus Morton, brother of Lachlan Morton, EF Pro rider and Everesting aficionado. Along with co-founder and filmmaker Isaac Karsen, for the past few years, Thereabouts have been quietly producing an inspiring, alternative take on sport and the ways it can be used to help us understand our world. In addition to videos documenting their journeys and podcasts profiling cycling personalities, they have recently sought to make the kind of epic tours they undertake more accessible to the masses, through a series of bookable tours. To outfit their crew, and some guests, they wanted a bike that's fit for the challenge and for this, they approached Crust.
When asked what is special about the Crust x Thereabouts collaboration, a bike based on the popular Crust Bombora frame, Matt replied with his typical, self-deprecating laugh: "Absolutely nothing!" But a quick glance at its preponderance of hi-tech carbon hints that this bike is built for the luxury end of the gravel market, right down to its glittering gold decals—so shiny one would be forgiven for thinking they were wrought from actual 24-carat gold.
A bike like that is probably not for someone suffering an existential crisis. But if you, or someone you know, can identify with a sense of cultural and emotional displacement, dissatisfaction or yearning, and are looking for a brand that cares as much about the design of the bike as the mental happiness of the rider – if said person is in the market to prioritise the inner self over material possessions (aside from the stuff they buy, of course) – then Crust Bikes might just be the New Age remedy they seek.
See more of these unique creations at @crustbikes.
Get the saddle…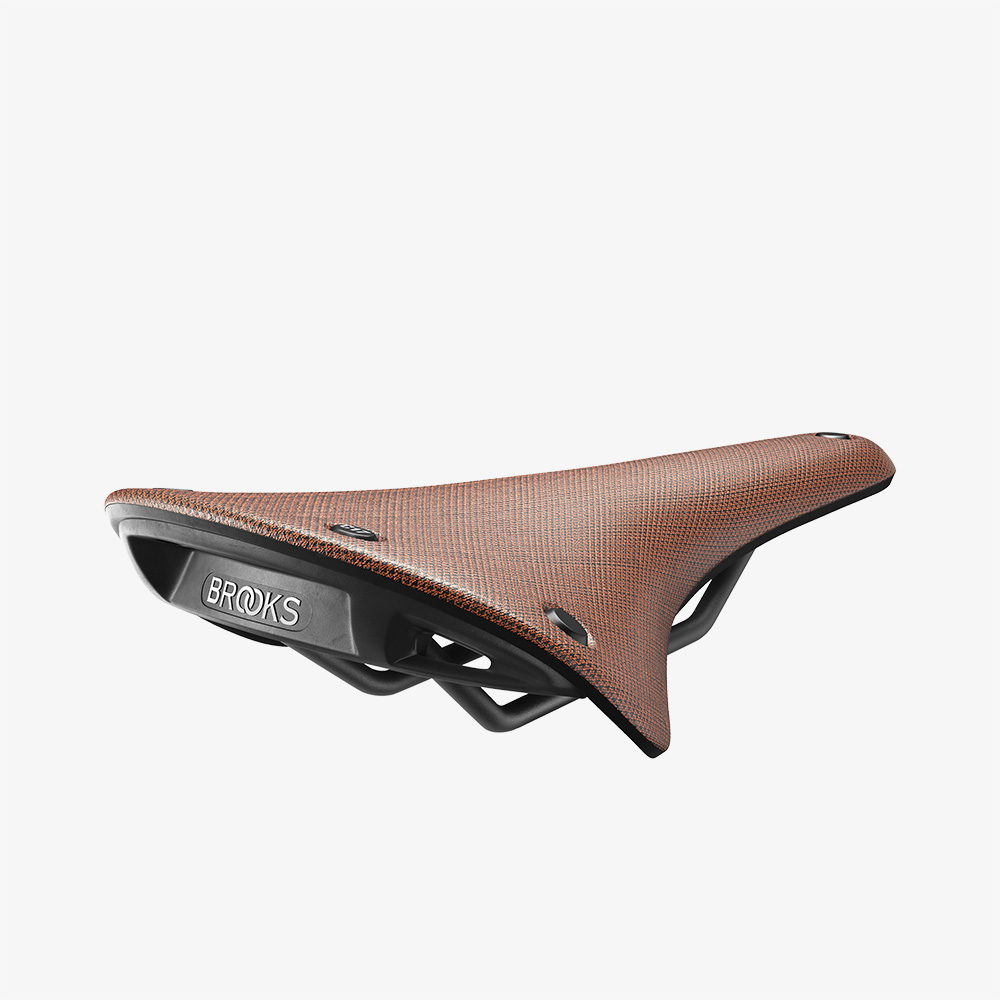 C17
All rides. All roads. All weathers.
DISCOVER MORE
More Bikes Stories
6965
"Design is everything" – Fairlight Cycles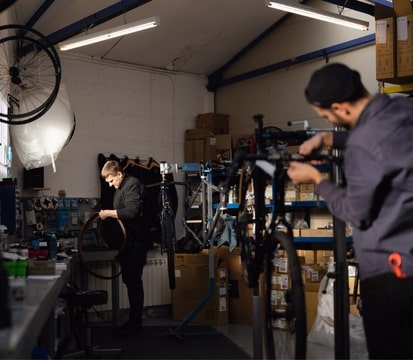 Discover the bikes that sell themselves, designed by Dom Thomas and the Fairlight team.

READ MORE

6874