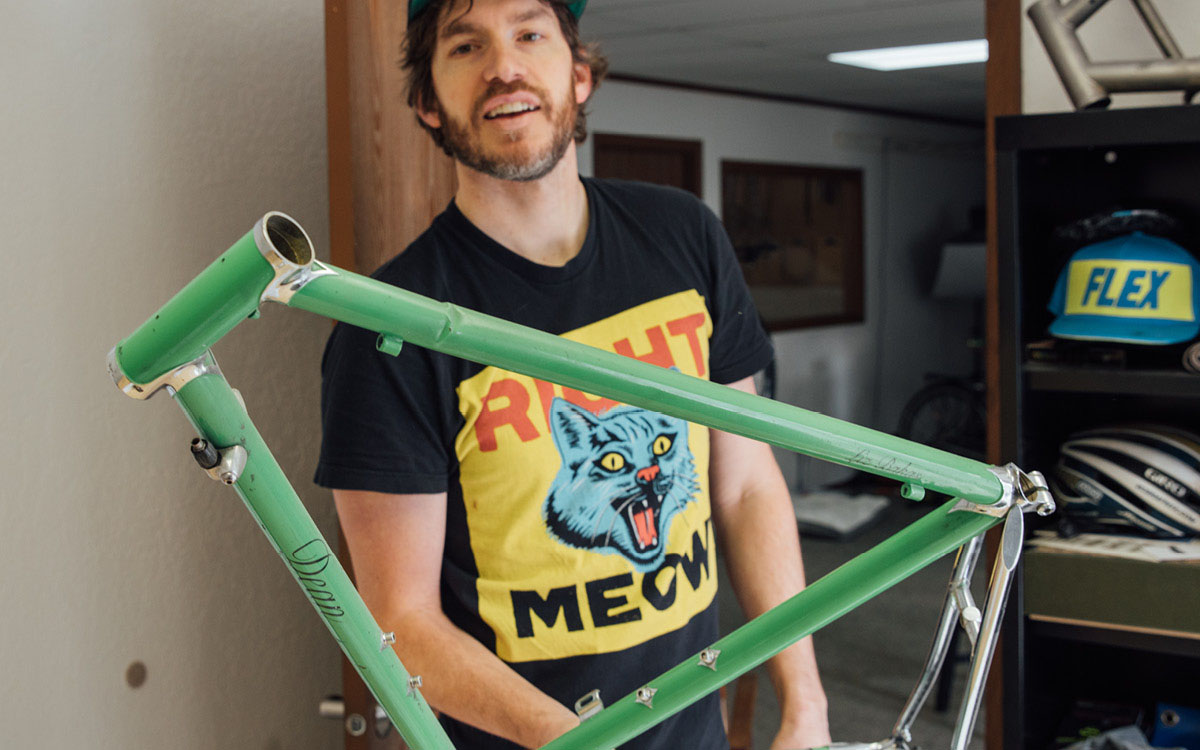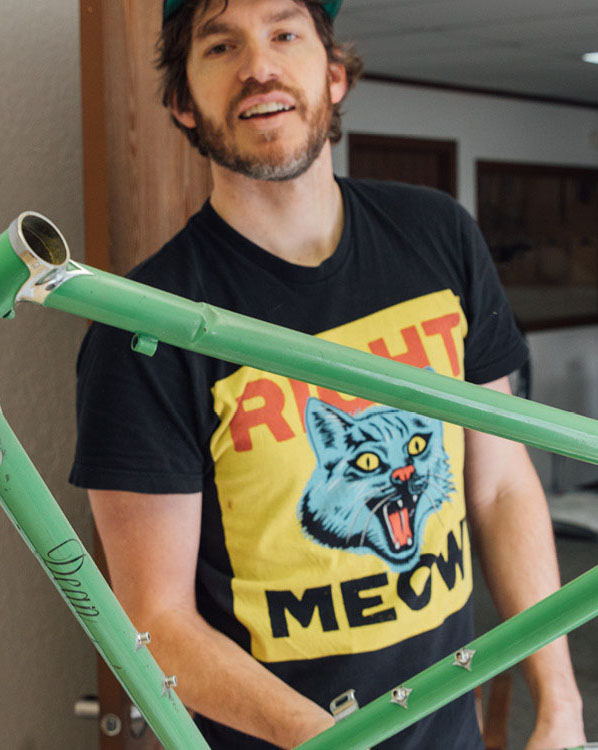 Bikes
Building for the future – Mosaic Cycles
A brand dedicated to creation, a company of multi-talented individuals.
By Rebecca Bland
Aaron Barcheck created Mosaic Cycles with the aspiration of creating beautiful performance bicycles without the limitations that factory made bikes often exhibit. A rider-centric company, Mosaic offers customers complete personalisation from the frame, components, and seeks to steer, rather than dictate their customers' path to the perfect bike. 
Barcheck's journey began at the United Bicycle Institute (UBI), which after graduation led to a seven-year stint at Dean Bikes, where he eventually rose from apprentice to head frame builder. After leaving Dean in 2009, he set up his own frame building company, Mosaic Cycles. Based in Boulder, Colorado, the heart of the US cycling scene, Mosaic produce a vast array of bikes to any specification the customer desires, from road to cyclocross, or gravel to city. 
"It's always fun to give people something unique to them. You can go on our Instagram and search our hashtags for all our layouts and colours and it's a great starting point. And usually when you come to us we'll question it a little bit and we'll be like 'yeah that's pretty cool, but how about if we do that plus this', or 'that, change this colour'. We like to question the ideas that get brought to us, for sure because we know people really enjoy the uniqueness of the Mosaic experience."
"We like to question the ideas that get brought to us, for sure because we know people really enjoy the uniqueness of the Mosaic experience."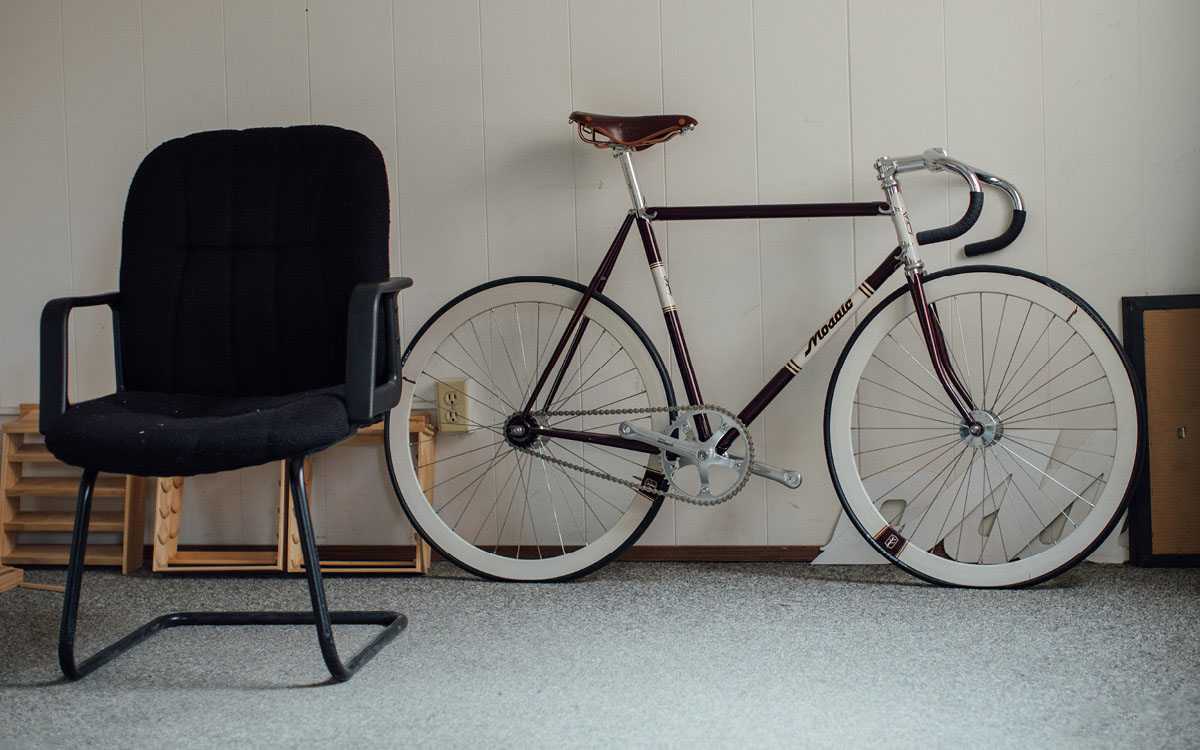 This unique Mosaic experience is enhanced by their somewhat innovative approach to sales. It's unlikely you'll buy a bicycle directly from Mosaic, but rather through an independent dealer. Barcheck recognises the importance of bike shops and their integrity to the bicycle culture. 
"We only work with bike shops, so it's very rare at Mosaic that we take on a direct order. I guess the philosophy of Mosaic is that the bike shop plays a pretty pivotal role, and so we pursued a model of partnering with small shops across the world that do an incredible job of fitting, servicing and bike mechanic work, and guiding that initial experience through the Mosaic process. This allows us to follow that up with a pretty quick turnaround time and a product with exact expectations."
The key to Mosaic's global exposure is partnering with independent bike shops across the world, as well as exhibiting at handmade bicycle shows like Bespoked and North American Handmade Bicycle Show (NAHBS) but what keeps customers submitting orders is the brand's attention to detail and ever evolving style. 
"It is certainly something that has set us apart from other brands out there with the kind of brand image that we've created through our finished work. We paint all of our frames in-house, with our company Spectrum Paint and Powder Works. I think the Mosaic style is somewhat simple, colour and contrast driven. It's not meant to necessarily be super flashy per se. We're always evolving our colourways and the latest layout that allows us to achieve that design."
Barcheck's love of design and aesthetic comes from his parents, who are both artists in their own right. 
"My dad has a design background in architecture, interior design and is kind of an artist in general, an abstract painter. My mother is also an artist, she's more on the analytical portrait painter side of things. I always describe myself as the amalgamation of those two trains of thought. And I guess that makes a frame builder."
Barcheck cites familial support as being crucial during the growth of his business, especially when it comes to large decisions. 
"My dad's been influential in supporting me and business from day one, and just pushing me to challenge myself with all the skills that I never knew I had that come out through the design process of frame building".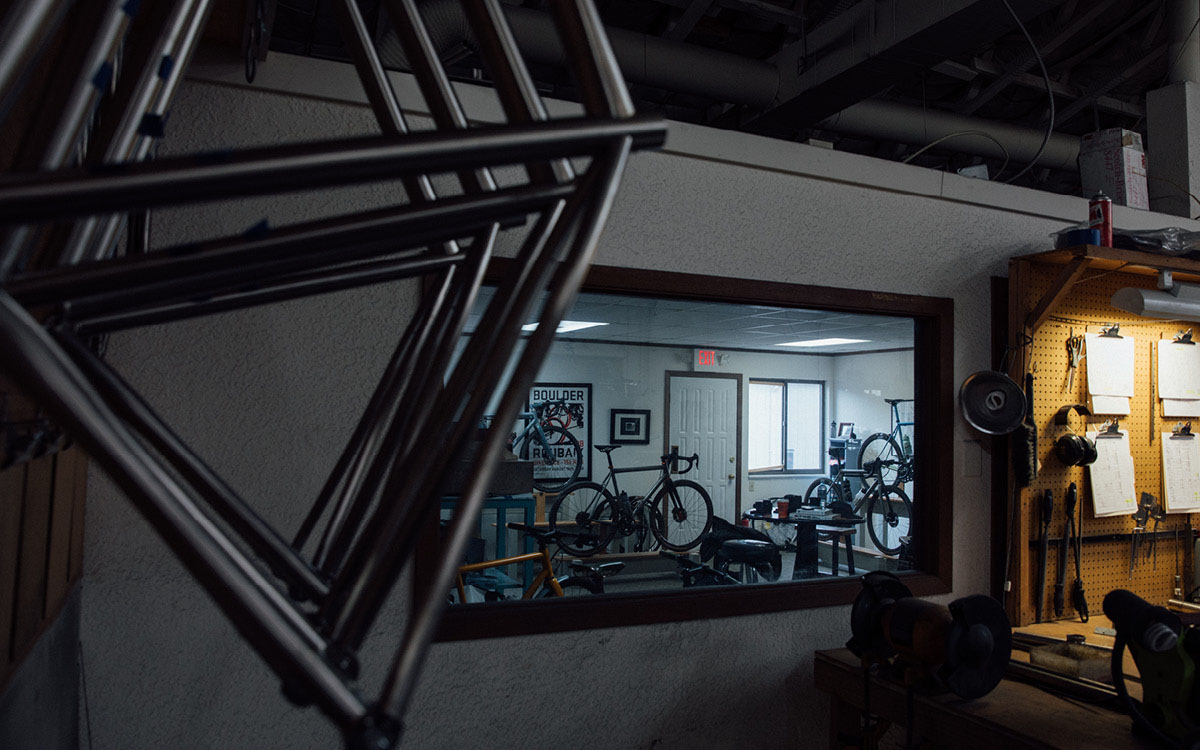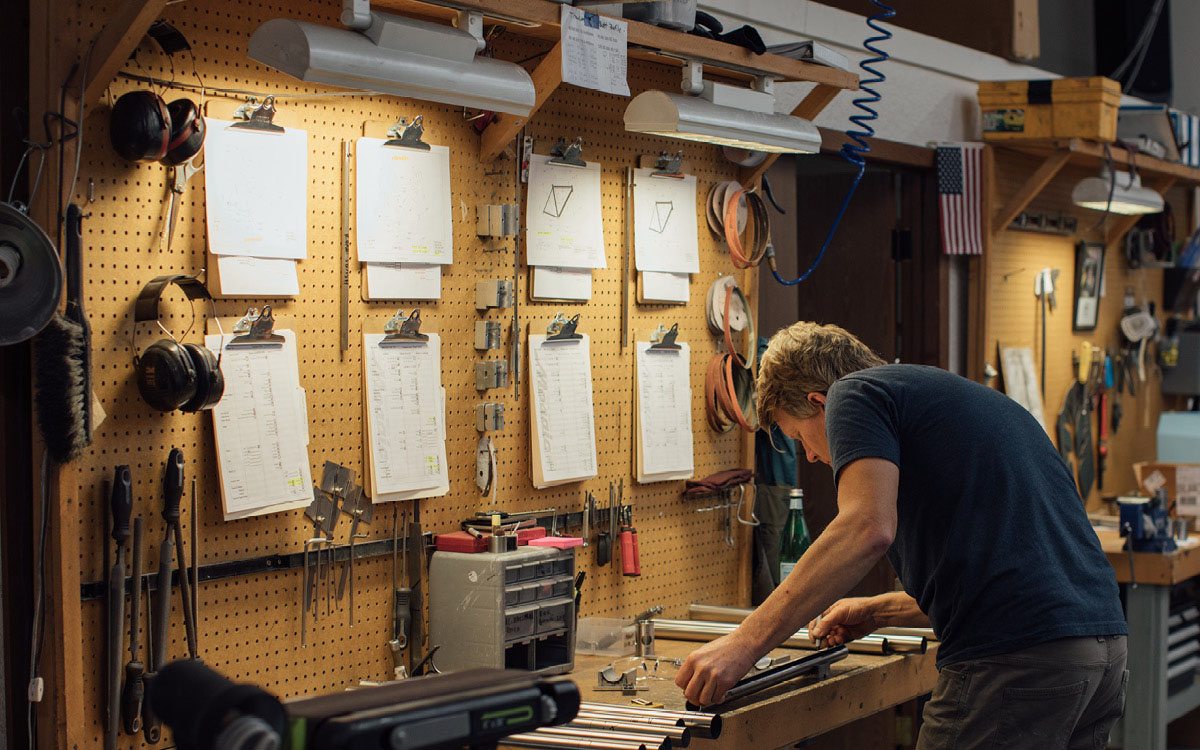 "It's been a slow, gradual grass-roots build over the last eleven years."
This philosophy of challenging himself allowed him to successfully purchase a local paint shop five years ago so Mosaic could provide in-house frame painting. 
"We were contract painting with a company down in Colorado Springs but we knew we wanted to bring painting in-house. It seemed like an immensely large task, so I threw myself into figuring that out. 
"I used to describe it as the hardest thing I've ever done. It was a ton of work, a lot of risk, strategy, planning, execution, and now we're standing here almost five years later and our finished work is a defining characteristic of what we're doing."
Mosaic recognise design and aesthetic isn't the be-all and end all in a bicycle. Performance matters too, and the overarching theme of what has made Mosaic Cycles a success is the willingness to grow. Starting as a solo effort eleven years ago, Mosaic has developed into a six-man team, of which Barcheck embraces the collaboration. 
"It's been a slow, gradual grass-roots build over the last eleven years. Now we do 'small batches' of frames, which can be anywhere from three to six frames a week. Contrast that against when it was just me and I was doing twenty-five frames per year. The intent has always been to have a company of people to work with. I enjoy being collaborative and teaching other people the craft."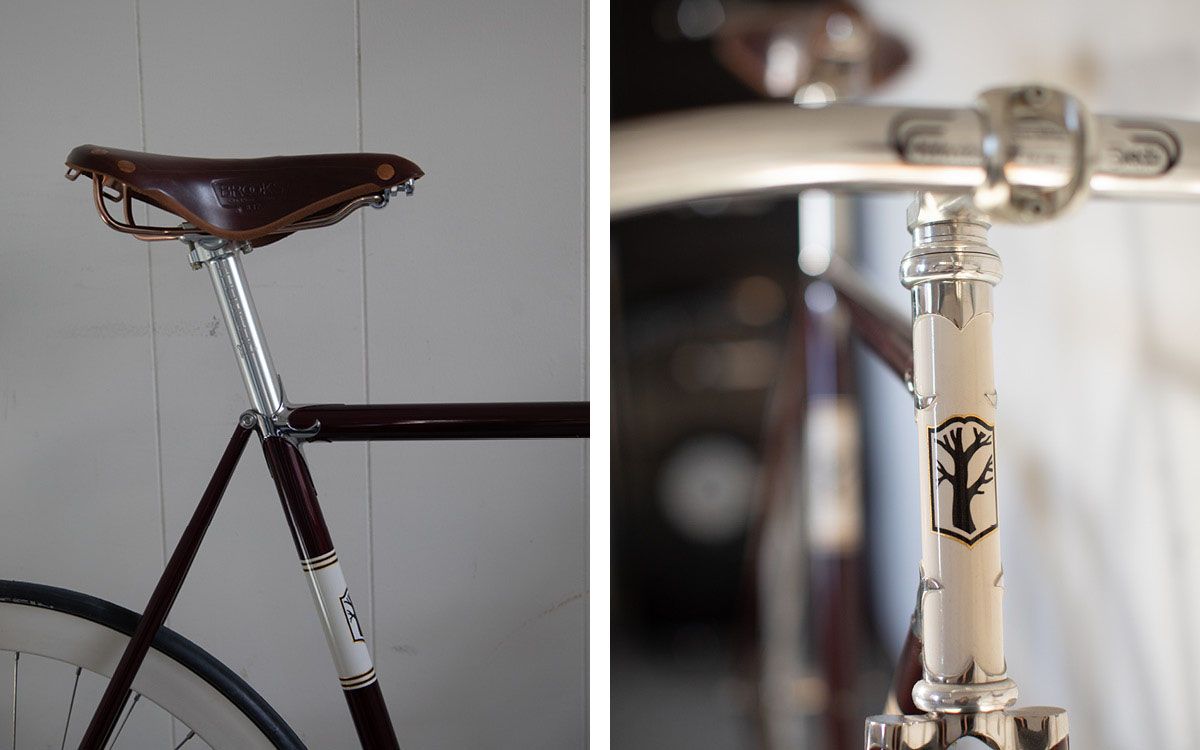 Being a teacher is just part of the story of being a frame builder, as Barcheck has set himself incredibly high standards as a business owner as well as a creative. 
"I think there's some overlap in my definition of what a frame builder is and something of a creative entrepreneur.I've always found that for me to make bikes at the level that I want them to be at, it requires having more people on board. As we've grown, our product has only gotten better as we acquire more people and more skill sets, more ideas and more perspective."
The growth of the team is something Barcheck is quick to frame as a positive, rather than a relinquishment of control.
"I think the notion that you're losing control is perhaps misinformed. There are so many things around building a team that can be positive. You can view it as giving up control, or you could view it as giving control. For me to say I'm going to be the best at everything is kind of a silly notion if we're trying to achieve mastery for our brand through true expertise."
Underneath his easy-going persona is someone who's passion and talent drives the business to be the best it can be. This outlook has led to recognition in the industry, in particular winning 'Best Gravel Bike' at NAHBS. But focusing on one area of frame building isn't enough. To be competitive and create the best product you can, it's vital you continue to learn and develop your skill base. 
"I think what draws people to frame building is that you do something from start to finish difficulty faceted across many different processes that in amongst themselves usually require a lifetime to master. For instance welding, painting, frame design, or running a business. These are all things that require an incredible amount of learning and dedication to just become proficient at, let alone, master. If you're achieving mastery in frame building, you're acquiring those skill sets across the board."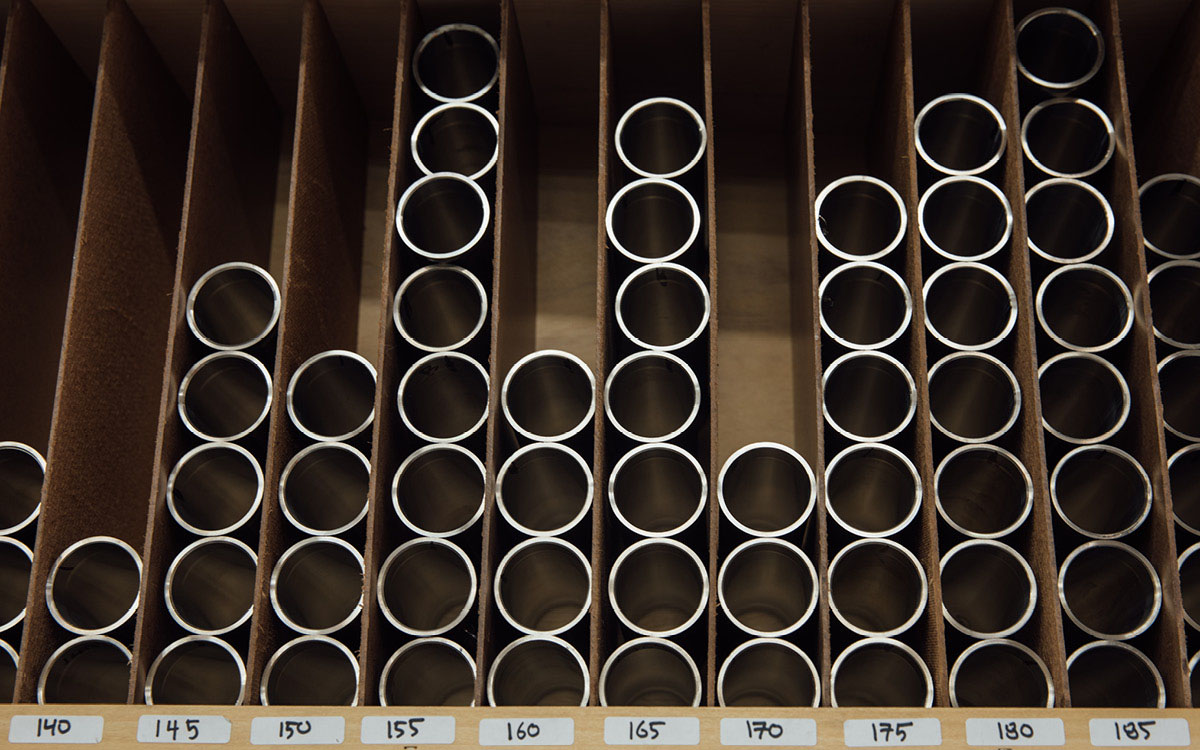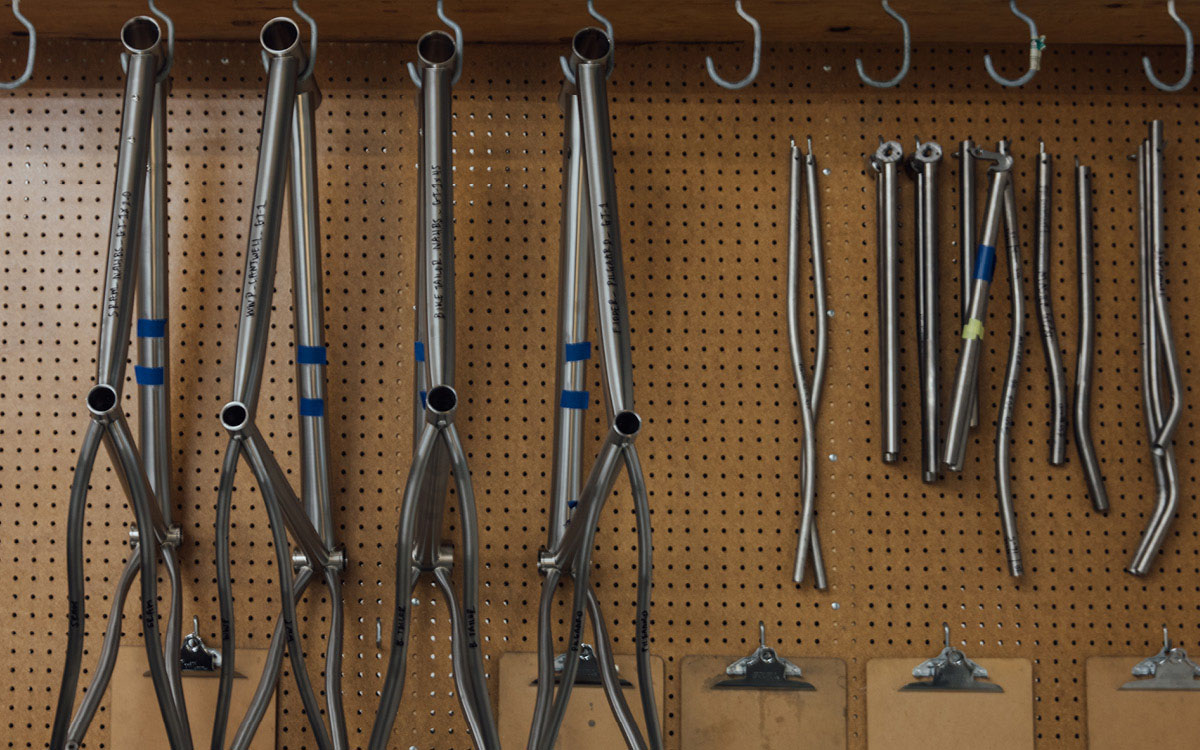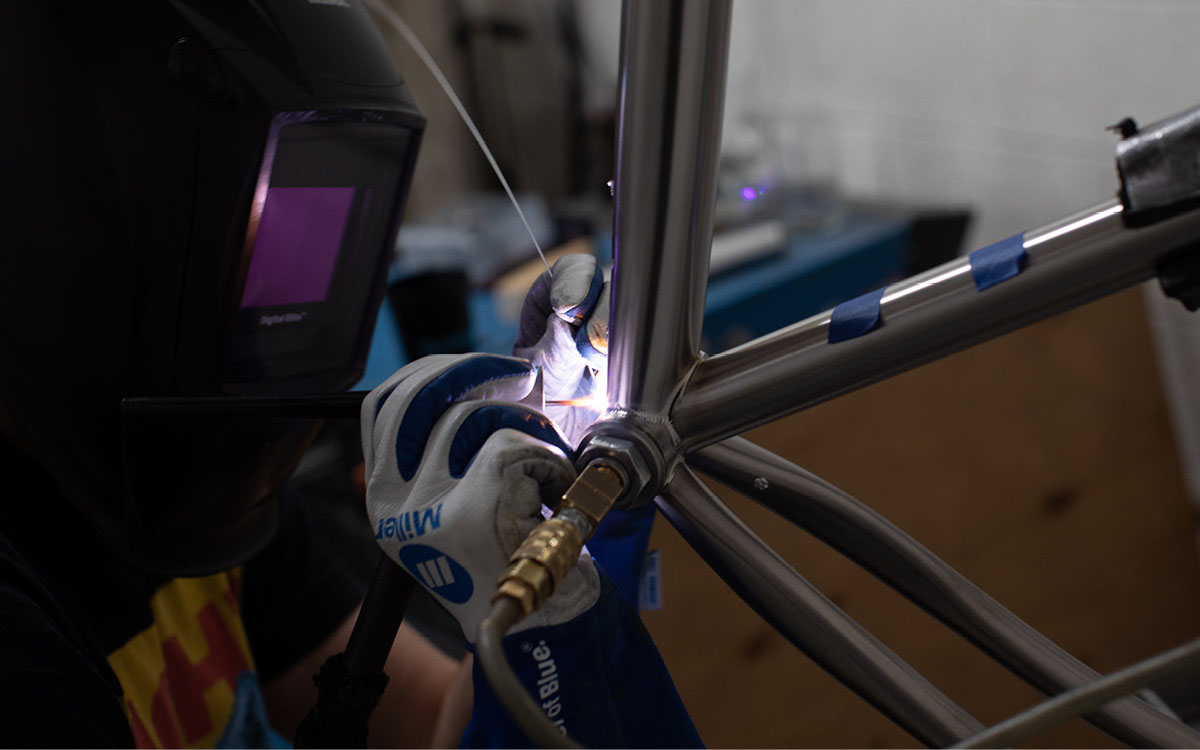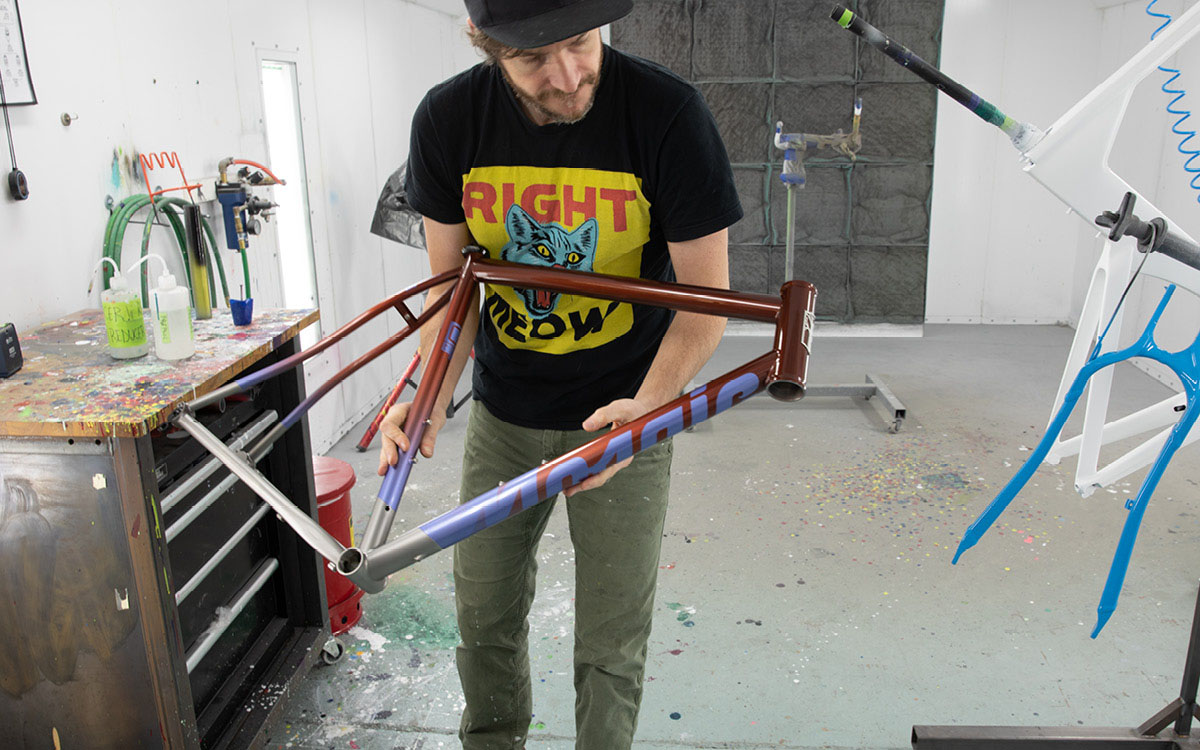 Barcheck is passionate about keeping the business of frame building sustainable, and creating opportunities for the next generation of builders. He raises some insightful questions about the longevity of the frame building industry as it stands. 
"I do know for me that a big driving factor has been wanting our frame building to be sustainable, to reach a certain level of professionalism that can keep frame building sustainable in our cycling culture. 
"I think it's important to have multiple models and multiple types of brands that provide different types of opportunities. The way we're doing it and trying to achieve things for us is not necessarily the right way, but I do think it's important to have companies like us that are maintaining our culture around hand crafted bikes. So I think there's an importance to the work that we do."
True to his word, Barcheck focuses on long-term hires, allowing him to pass on his knowledge and teach them how the whole of the business works, rather than focusing on one aspect of frame building. 
"We typically have somebody on board that is 'coming up', who maybe entered the organisation with a specific skill set but we fill in all the skill sets that they don't necessarily have. We've always tried to hang onto people for as long as we can and develop everybody to their fullest potential.
"At the last round of hiring we had a big response, so there are clearly a lot of people out there very interested in what we do. Whether there's a lot of space for that to happen with other companies, that's another question, but I think we'll continue to create opportunities."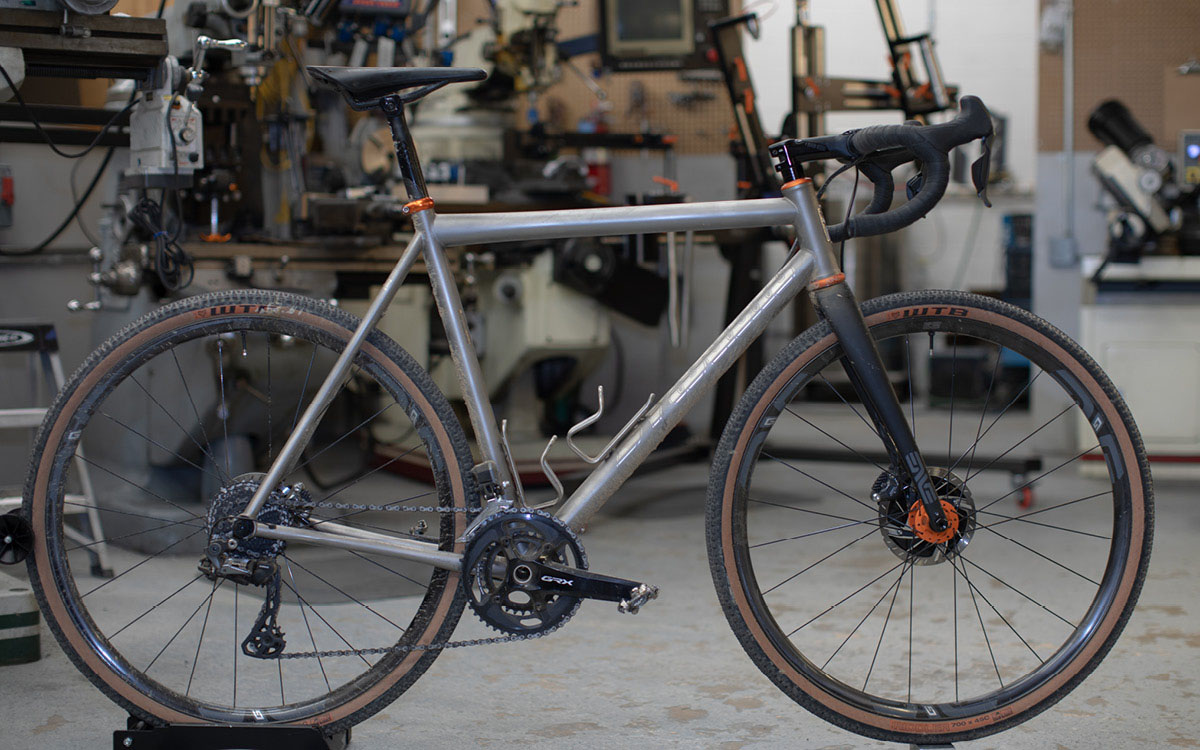 Barcheck is refreshing in his outlook on the lack of gender diversity in the industry – something that cycling as a whole needs to work hard to tackle. 
"And for female candidates too, we're always trying to find some diversity like if you go to NAHBS you always notice that there's just not that many female frame builders out there, so how do we create opportunities for that?
"As a small business you're not going to get the applicants. You just have to do the best you can when you can. Have the awareness for it so when those opportunities do arise you give them to the right people".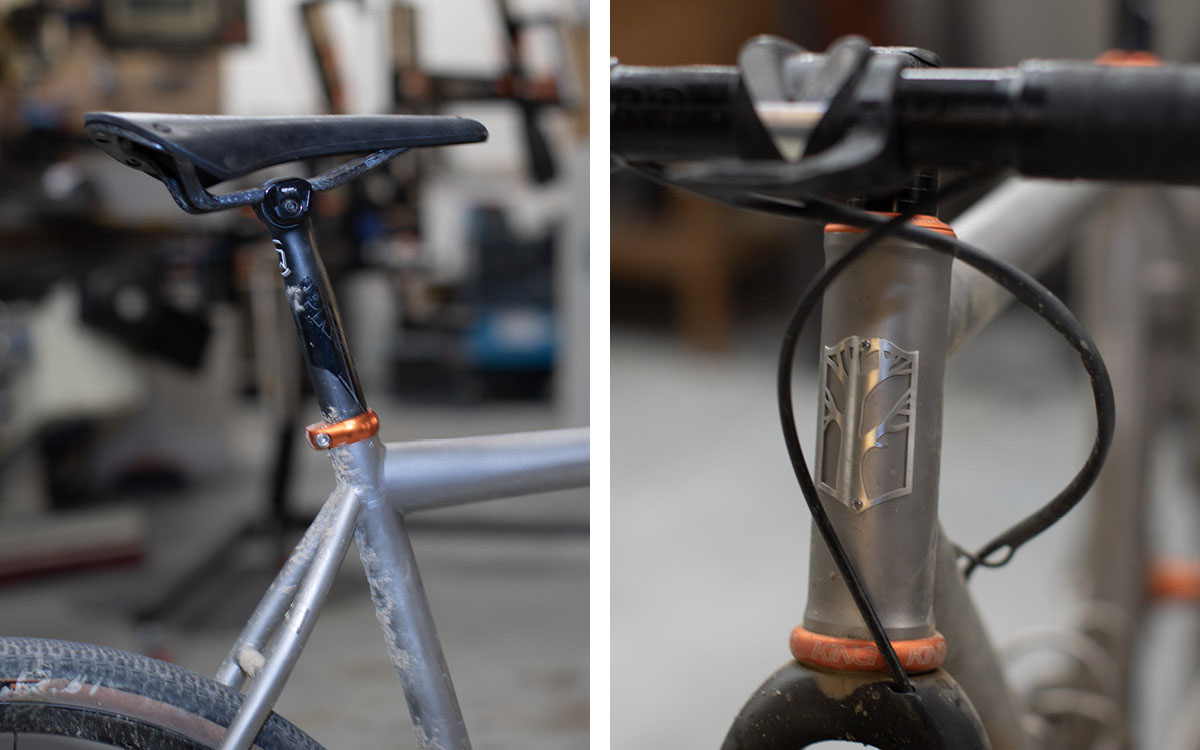 You can find out more about Mosaic Cycles here, where there is a list of dealers across the globe that can help bring you one step closer to being part of the Mosaic experience.
More Bikes Stories
6965
"Design is everything" – Fairlight Cycles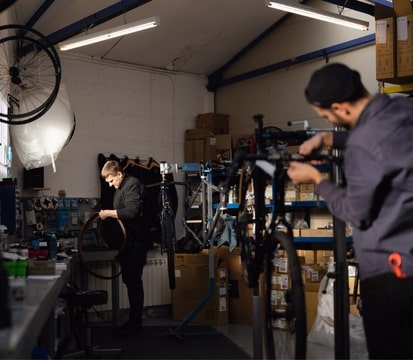 Discover the bikes that sell themselves, designed by Dom Thomas and the Fairlight team.

READ MORE

6874