Bikes
3T meets BMW
An adventurous collaboration
By Jason Norton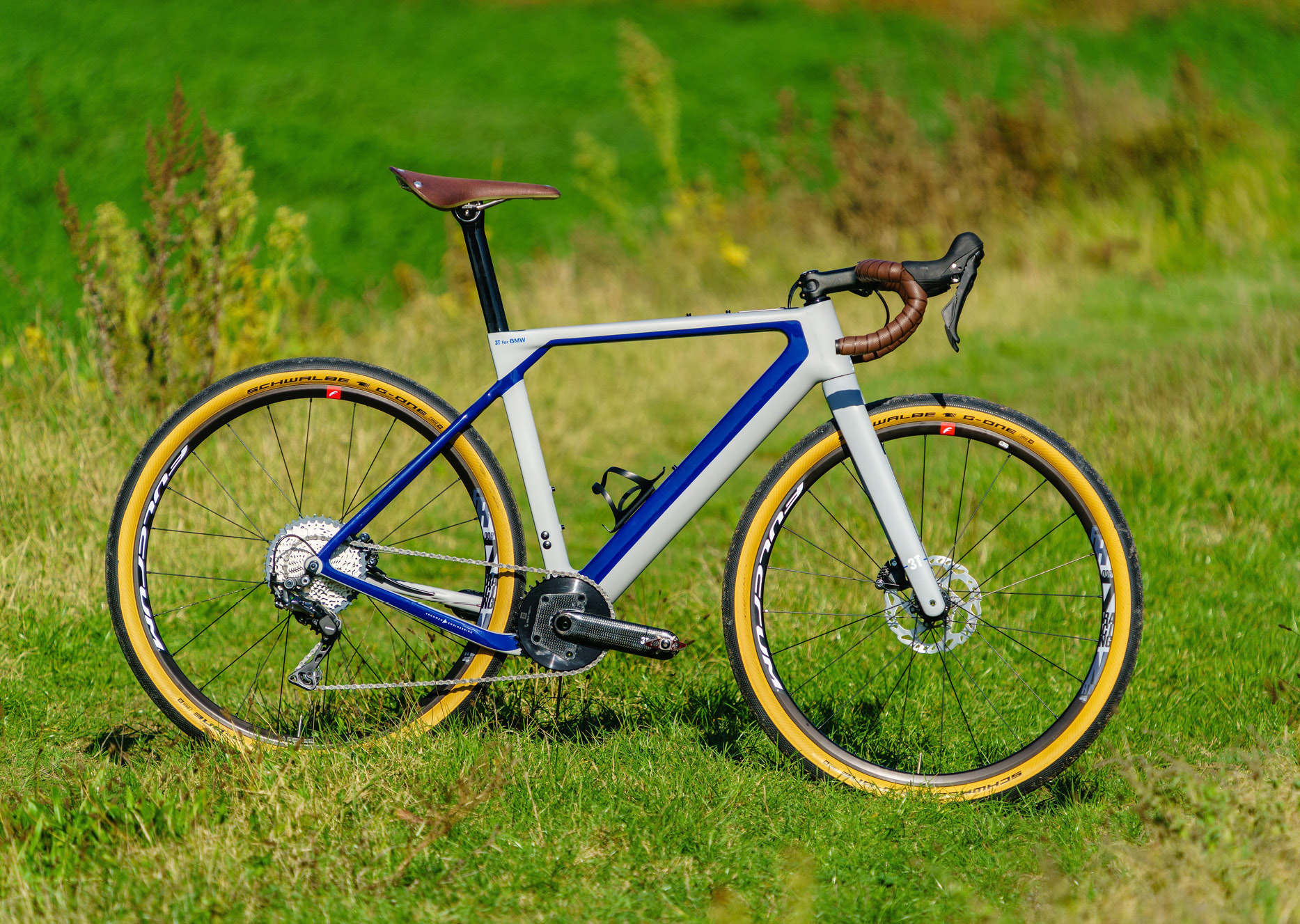 Brooks' Jason Norton met with René Wiertz, CEO and president of 3T, to learn more about his company's recent collaboration with BMW.
Can you tell us about who you are and your role with 3T?
I am one of the three owners of 3T. In 2007, I acquired the 3T trademark and relaunched the company from scratch. 3T was founded in 1961 as a bike parts company producing high end bars, stems and seatposts. The founder of the company was very focused on innovation: 3T was the first company to use aerospace alloys in the 1970s and was thus able to produce the lightest bars and stems. In the eighties, 3T produced the first dedicated triathlon bar, for the US bike manufacturer, Scott. In the year 2000, 3T was the first company to introduce a dedicated female road-bar, called EVA.
From 2000 to 2007, the company disappeared from the market. I then bought the 3T trademark, relaunched the brand and by 2009/2010 3T was back as a global leader in the premium bar and stem market. Around 2013 I recognised that the parts market was going to shrink, as bike makers were integrating parts more and more into the frame: aero seat post, integrated cockpit solutions. Therefore, we embarked on a strategic shift to transform 3T from a 'parts' maker to a 'bike' maker, and secondly bring production in house. In order to do this, I invited Gerard Vroomen, founder of Cervelo, to come on board as my partner and to help transform the company. In this partnership, Gerard is leading product design and communication while I run the company operationally. In 2016 we launched our first bike, the Exploro, an aero gravel bike. In 2017 we followed with the Strada, an aero road bike.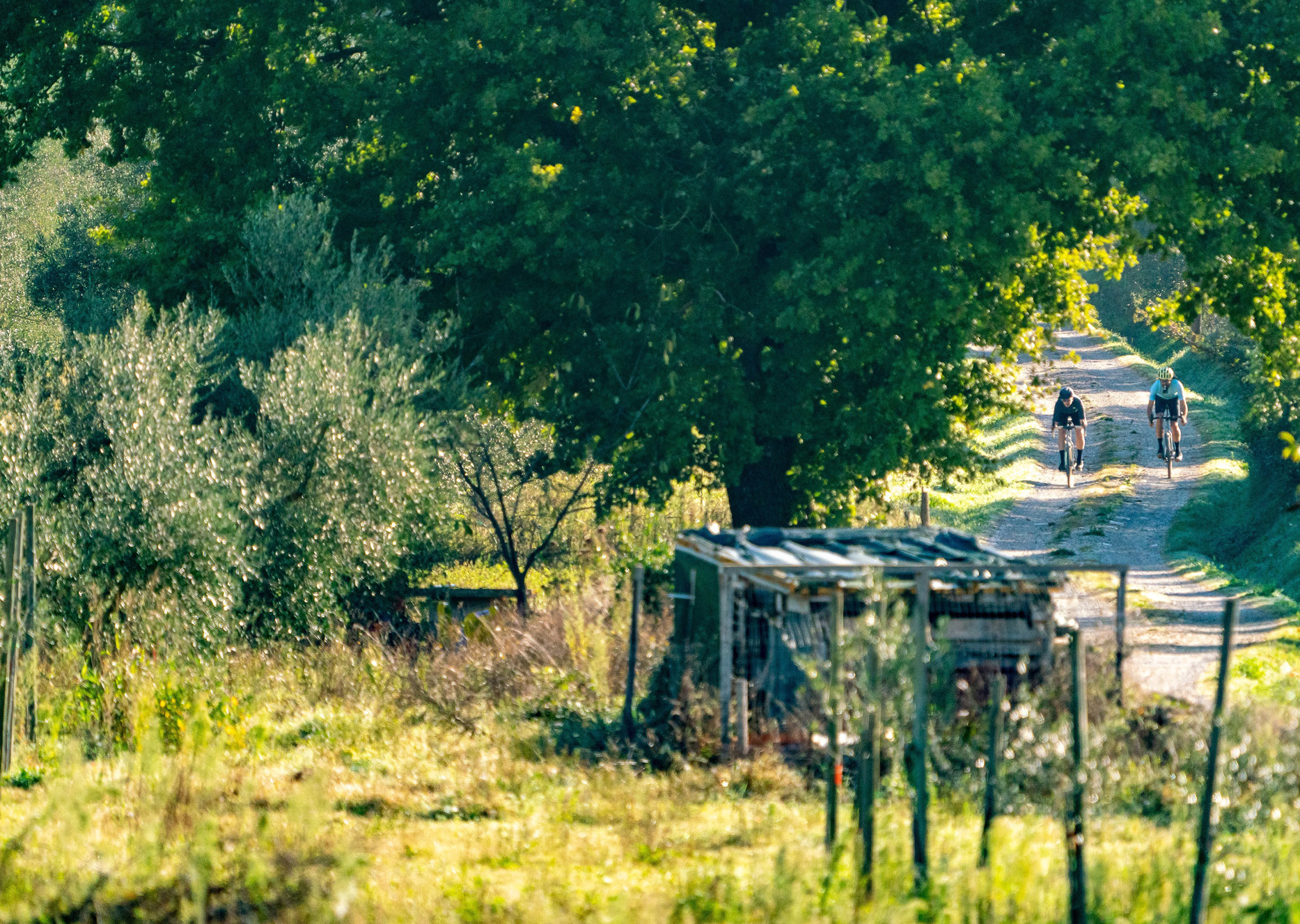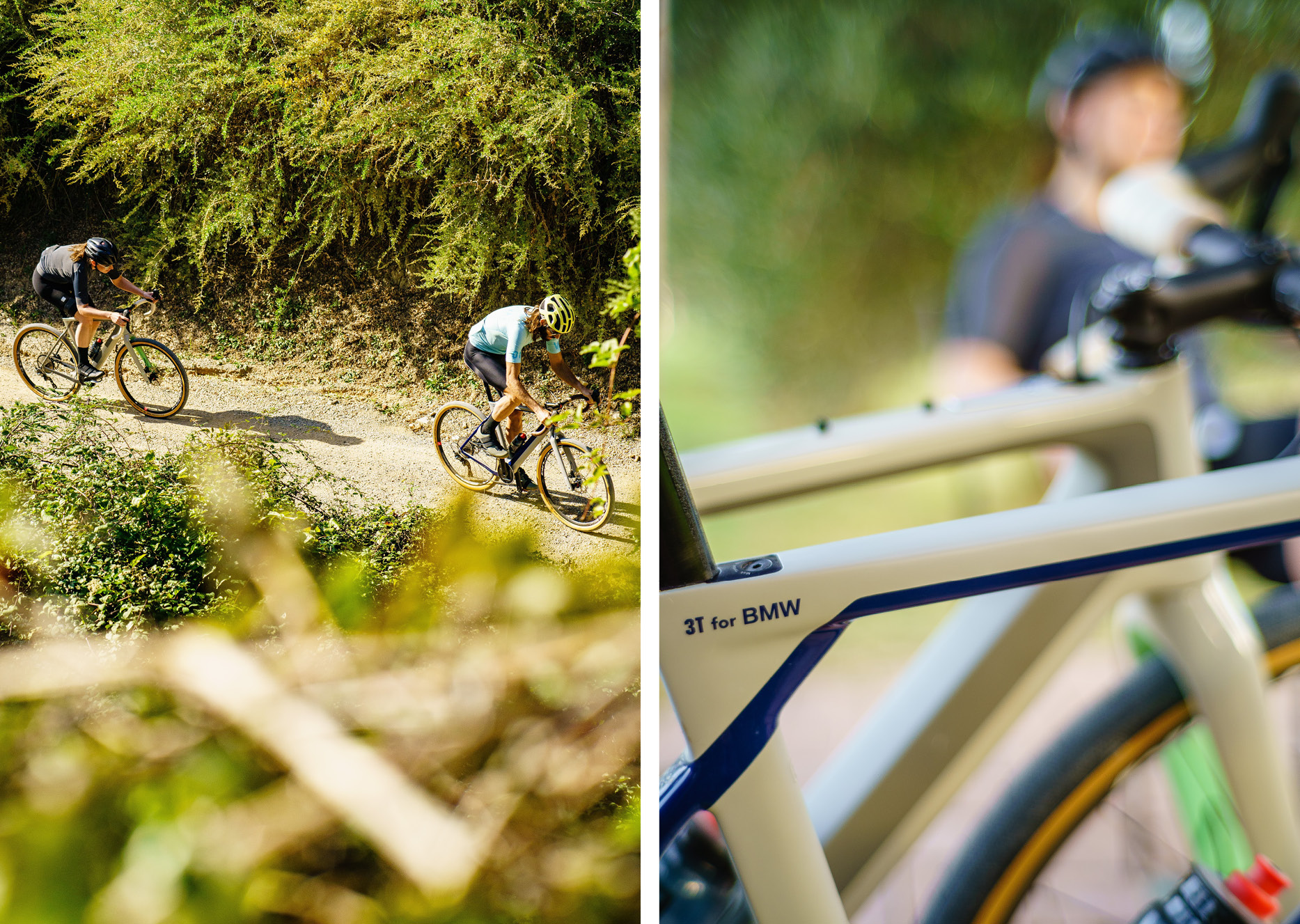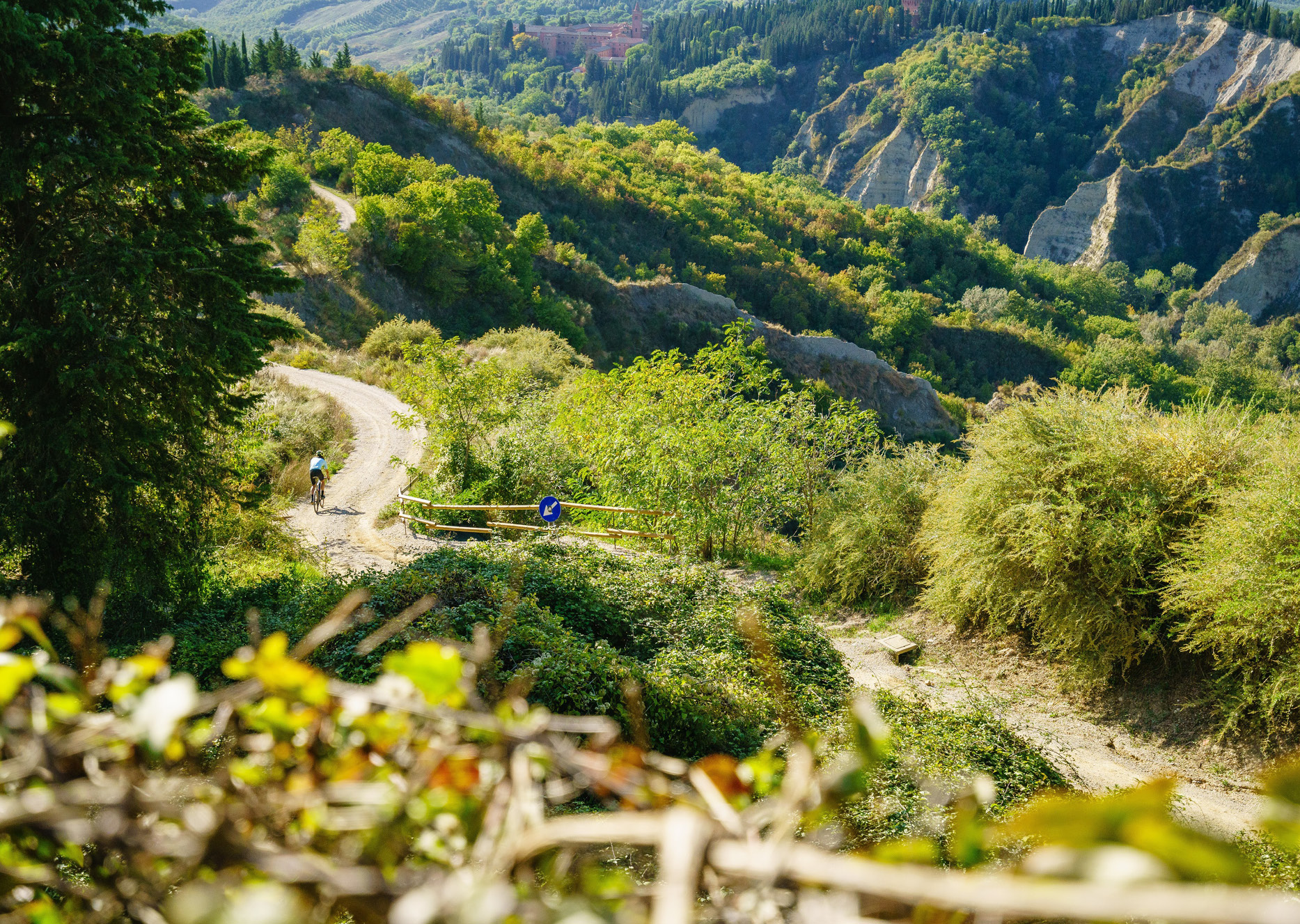 How did the project with BMW come about?
I have been driving BMW for a long time, as I enjoy the ride quality of this car. The slogan of BMW has long been 'sheer driving pleasure', and with the Exploro we offer our customers 'sheer cycling pleasure'. So, three years ago I approached BMW to propose a collaboration. Many discussions followed and the end result is launched this month.
Was there a conversation with what bike you were going to use (road or all road)?
Yes, we discussed about both the Strada (road) and Exploro (all-road), but we quickly agreed that the Exploro was the best model. The trend is for consumers to look for more all-road riding experience, to 'explore' new territories and to see cycling as an adventure. The Exploro offers all of that in a beautifully styled form.
Can you tell us the design process?
Obviously, we are the designers of the frame. But we worked closely with the design and consumer research departments in BMW to work on the styling, the graphics and the final specification. The '3T for BMW' Exploro is a lifestyle bike, more than anything else. The Brooks saddle is a good example of this: a stylish lifestyle-oriented saddle was chosen over a typical, 'performance' race saddle. We choose for the Torno crank, a dedicated 1x crank produced in our own factory in Italy, as this crank ads to the sensation of luxury and simplicity of lines & design. The Schwalbe G-One Speed tires are also an ideal choice for an all-road premium ride experience.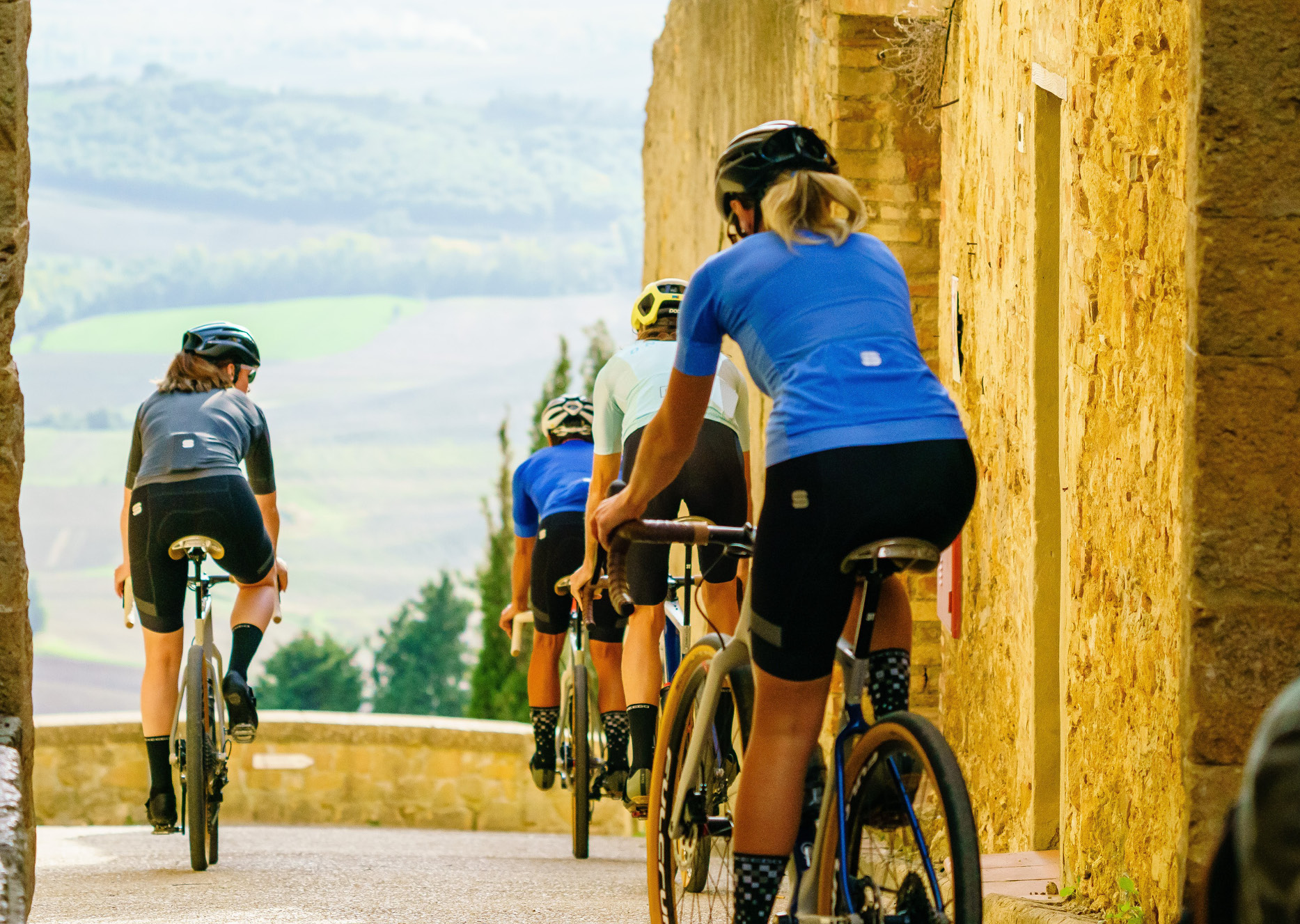 Is this a bike for the 3T consumer or the BMW consumer?
It is for both. There are 3T consumers who are looking for a more luxury all-road experience, and those 3T customers will be attracted to this bike. But we clearly also target the BMW consumer, offer the same sheer cycling experience as a BMW rider experiences as when he drives his/her car. If we can get a few more car drivers taking a bike more often, we have reached our goals.
We have seen Car/Bike collaborations in the past, what is different about this one?
There have been many bike/car collaborations where the car company simply licensed their brand or logo to a bike company. The collaboration we have with BMW is clearly at another level. First, we have signed a multi-year collaboration, so we can continue to learn & improve our joined offering. The bike graphics design and specification have been developed in close co-operation between 3T and several departments at BMW. Thirdly, 3T for BMW bikes will be sold through 3T Experience Centers, as well as selected BMW dealerships globally. This wider distribution offers a massive opportunity to build our brand outside the traditional channels. Lastly, 3T and BMW have worked closely together on the communication side, with a joint press release, a joined social media campaign etc. It is a true a fully collaboration.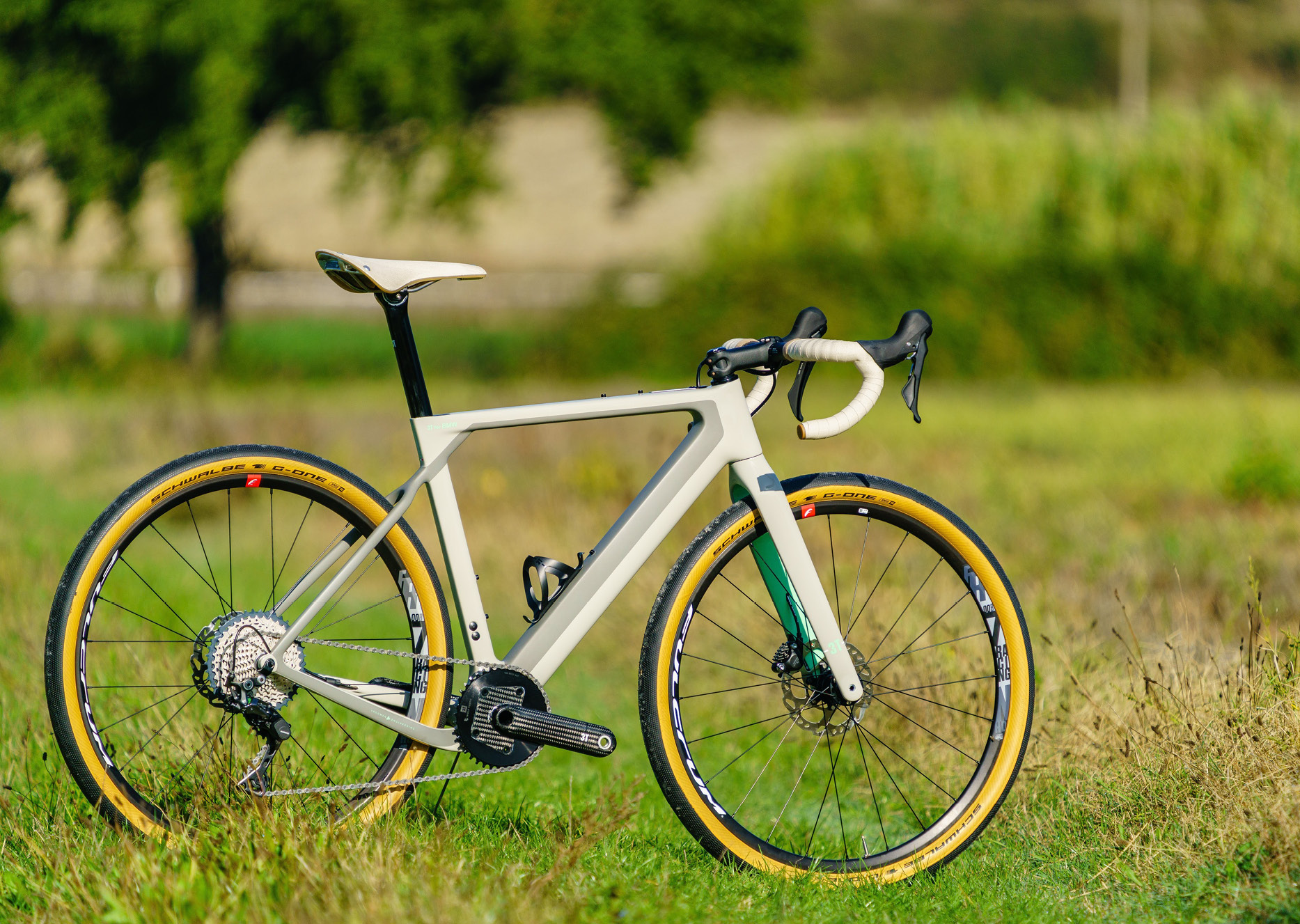 3T/BMW essentials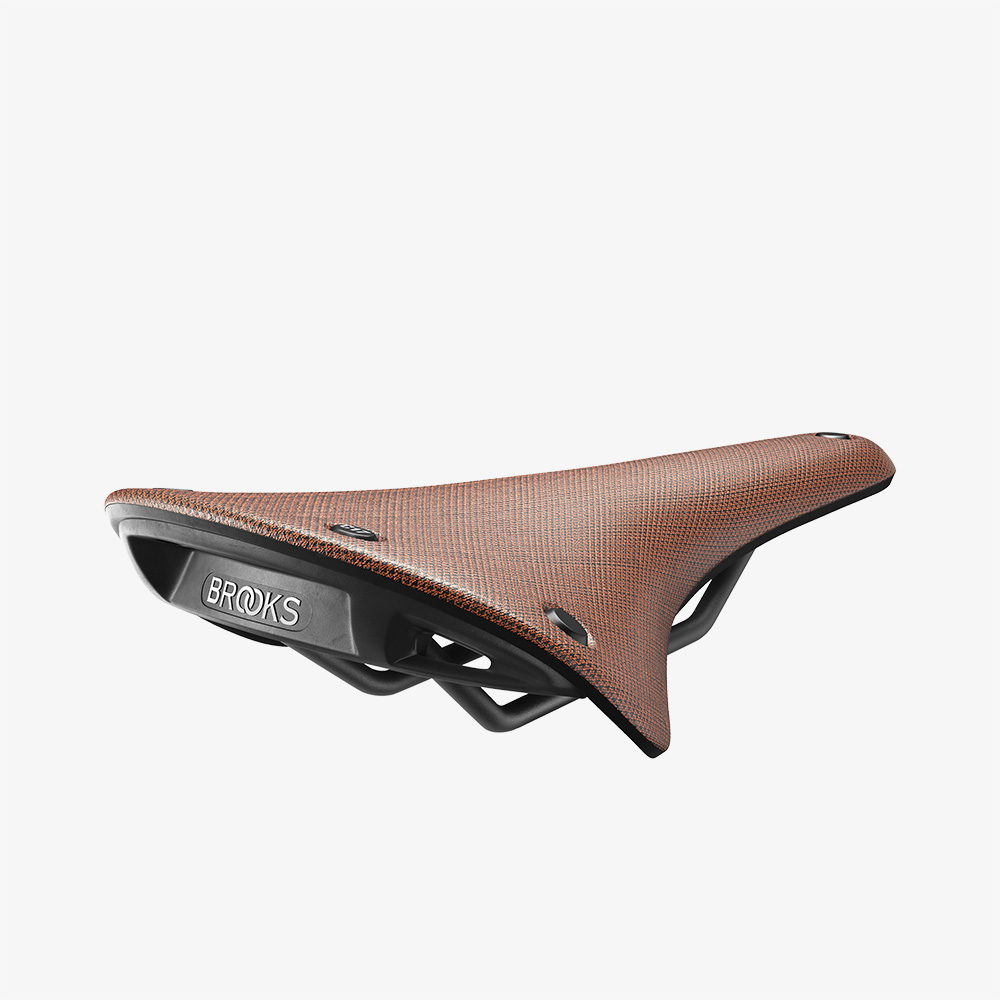 C17
All rides. All roads. All weathers.
DISCOVER MORE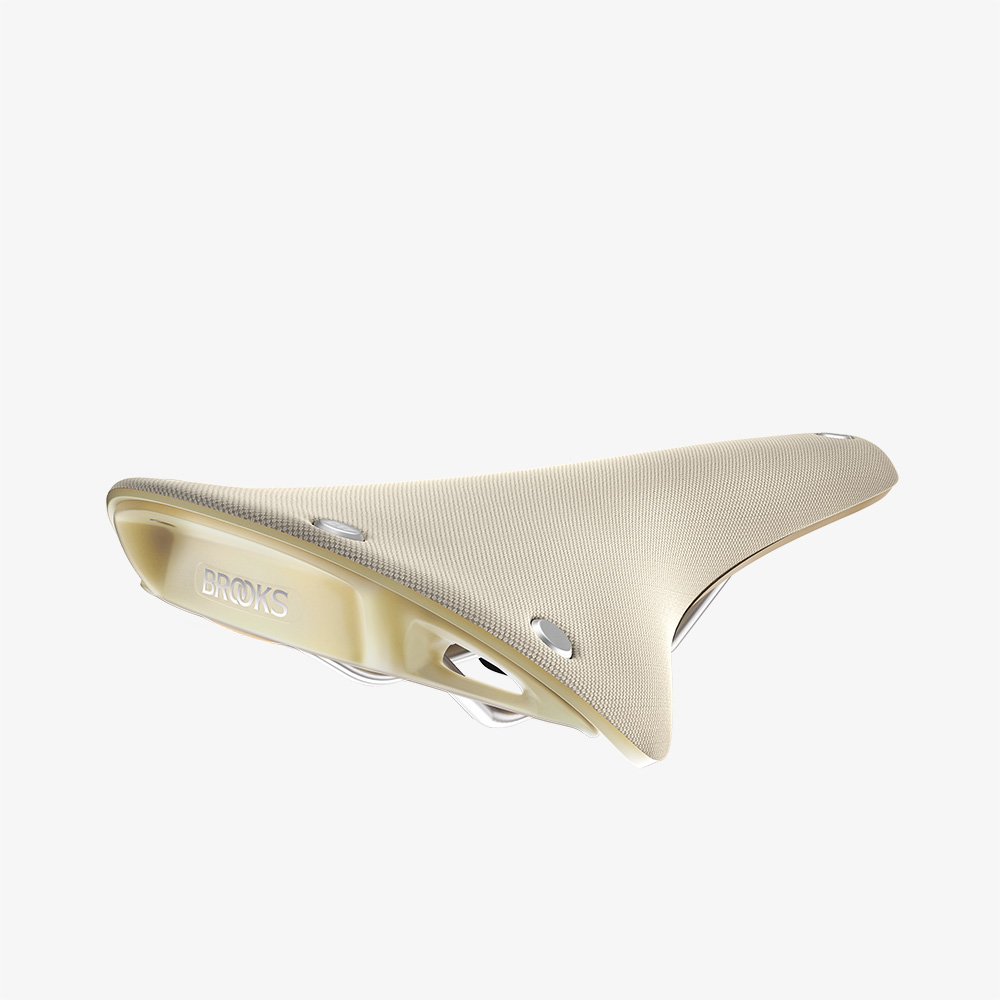 C17 Organic Light
Never ride the straight line.
DISCOVER MORE
More Bikes Stories
6965
"Design is everything" – Fairlight Cycles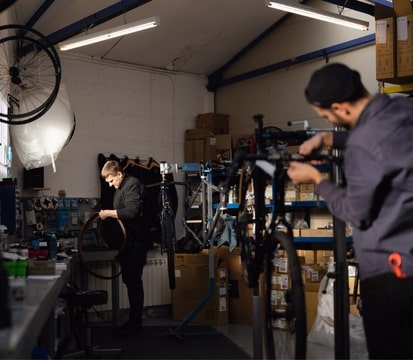 Discover the bikes that sell themselves, designed by Dom Thomas and the Fairlight team.

READ MORE

6874