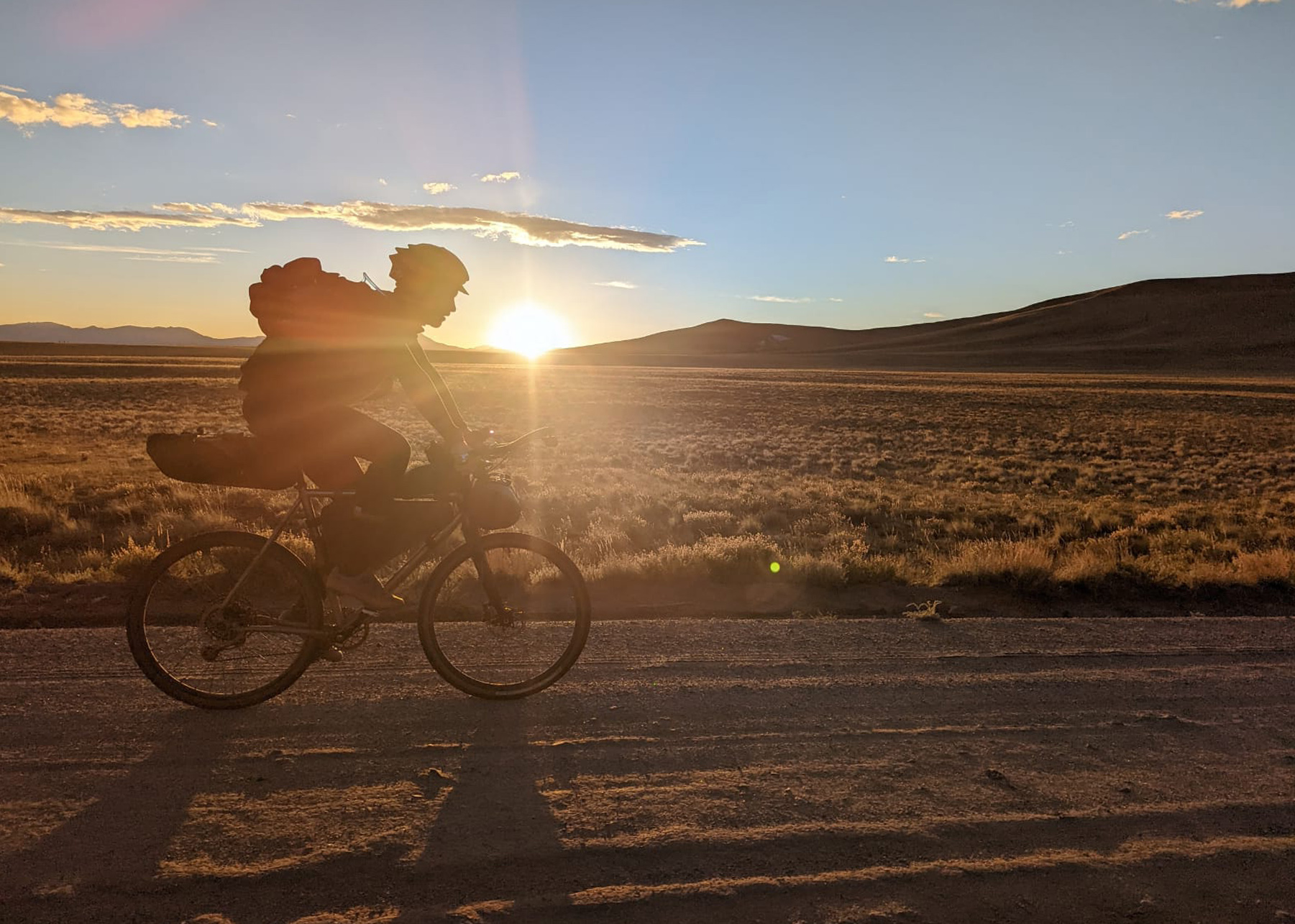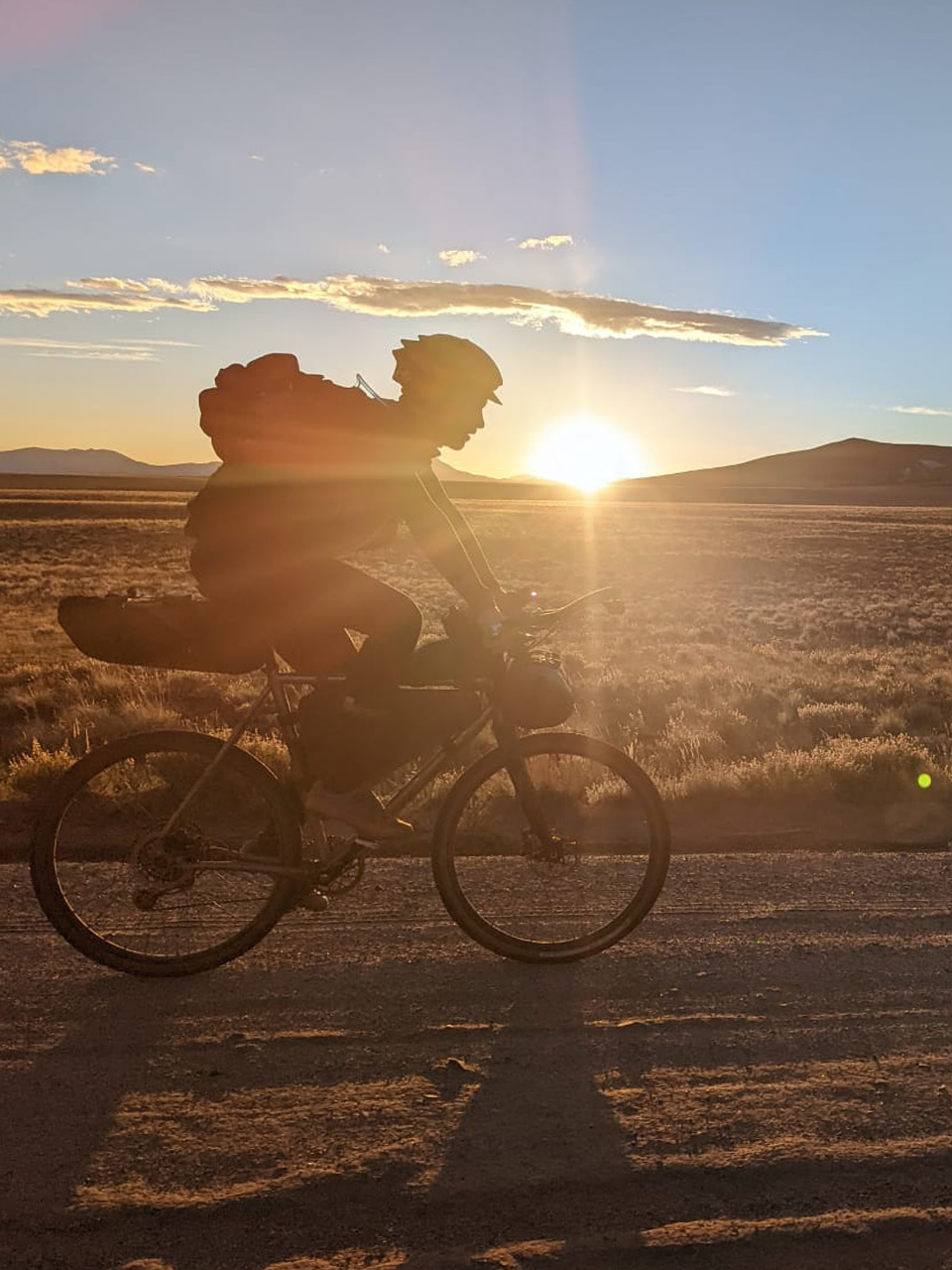 Journeys
The ultimate recovery ride
Allan Shaw's long road from collision through recovery
all the way to the finish line
By Brad Hammonds
Bike courier turned ultra-racer Allan Shaw came into the Brooks orbit as we sponsored his successful campaign in the 2021 Silk Road Mountain Race, where he finished just outside the top ten. Whilst in preparation for the 2022 Tour Divide, cycling would lead Allan's life in another surprising direction and this time, it would require all the strength and skills he'd earned through years on the saddle to keep pushing forward.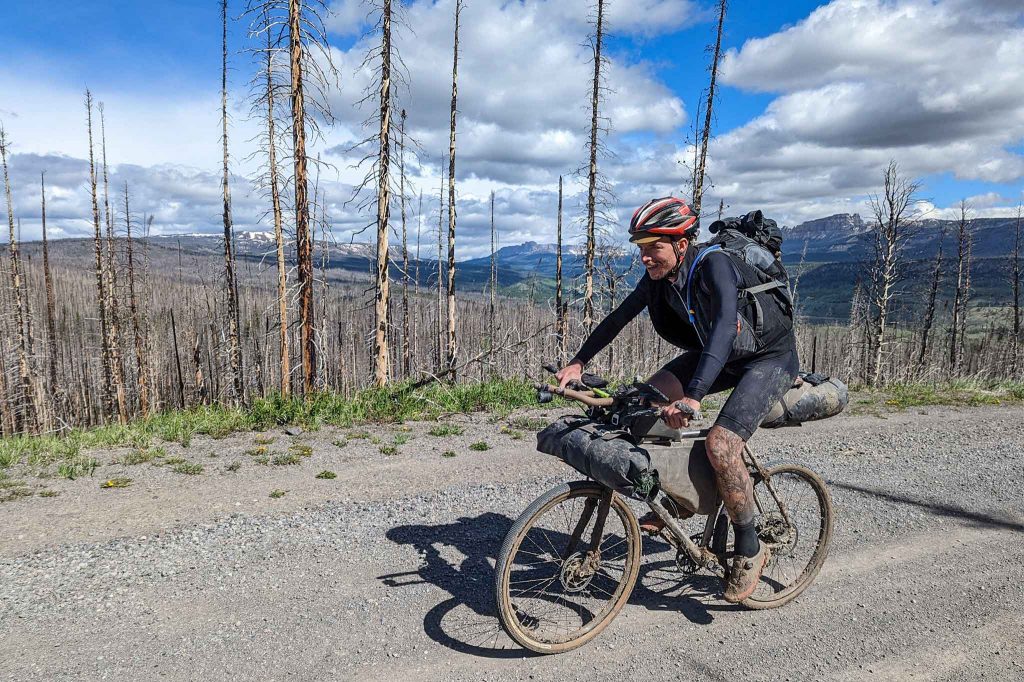 "It was in November of last year. I was doing a four-day, 800-kilometre bike tour to the Oaxaca coast in Mexico. The first day, I did 240 kilometres and ended in a hotel very much in the middle of nowhere. In the morning, I got up and was on my bike by 6 A.M., trying to have another big day. Then I got hit by a truck."
Allan's memory of the moments that followed are shaky, but the injuries sustained spoke clearly of the trauma his body had endured.
"I'd smashed my pelvis, both in the middle and on the side. I'd also broken my femur, and the bone was exposed. I had a bunch of nasty cuts."
Driven to a series of local clinics before eventually being transported to a larger hospital back in the country's capital city, Allan faced four highly involved surgeries followed by a predicted long road to recovery.
"I spent three weeks in hospital before I was able to come home. I was completely immobile on the sofa for another six weeks, so around nine weeks total of immobility. Then at some point in January, I was able to first put weight on my leg again."
Leveraging the adaptability he'd learned through years spent working as a courier in cities around the world, Allan adjusted to his new normal, setting objectives and tempering expectations to suit the speed at which he could realistically achieve them.
"After the accident happened, I had a few goals. And they were silly, like, I wanted to make it home for Christmas. That was two weeks after surgery; obviously that wouldn't be able to happen. Another was to do a bike tour across Mexico in March, maybe on an e-bike, but that didn't happen either. I realised that I was being a bit too ambitious."
Yet there was one goal Shaw wasn't ready to set aside just yet.
By February, Allan was back on his bike, albeit slowly, but riding, nonetheless. This forward momentum gave him new hope and a renewed spirit to try for the Tour Divide. Yet returning to basic riding is a far cry from crossing an entire continent, and Allan would need a smaller challenge to test his mettle before diving back into the adventure-racing deep end. The answer came in fitting form.
"A month before Tour Divide was scheduled to depart, someone here organized Mexico's very first unofficial, ultra-distance, self-supported bike race. It took place six months to the day after my crash, and the route passed by the exact spot where I'd been hit."
Shaw knew that if he could handle this challenge, not only physically, but mentally, then he'd be ready to roll come starting day for the Tour Divide.
"The opportunity to revisit that exact spot six months later was like the universe handing me a sign on a silver plate. I might as well take it. It was a real opportunity to change both my mentality and the narrative. Instead of having this fear related to the accident, I was able to feel really celebratory about my recovery."
But physical recovery wasn't the only reason Shaw had to celebrate. He also found strength in the support he received throughout the process from his community, both those close to home and from unseen online members around the world.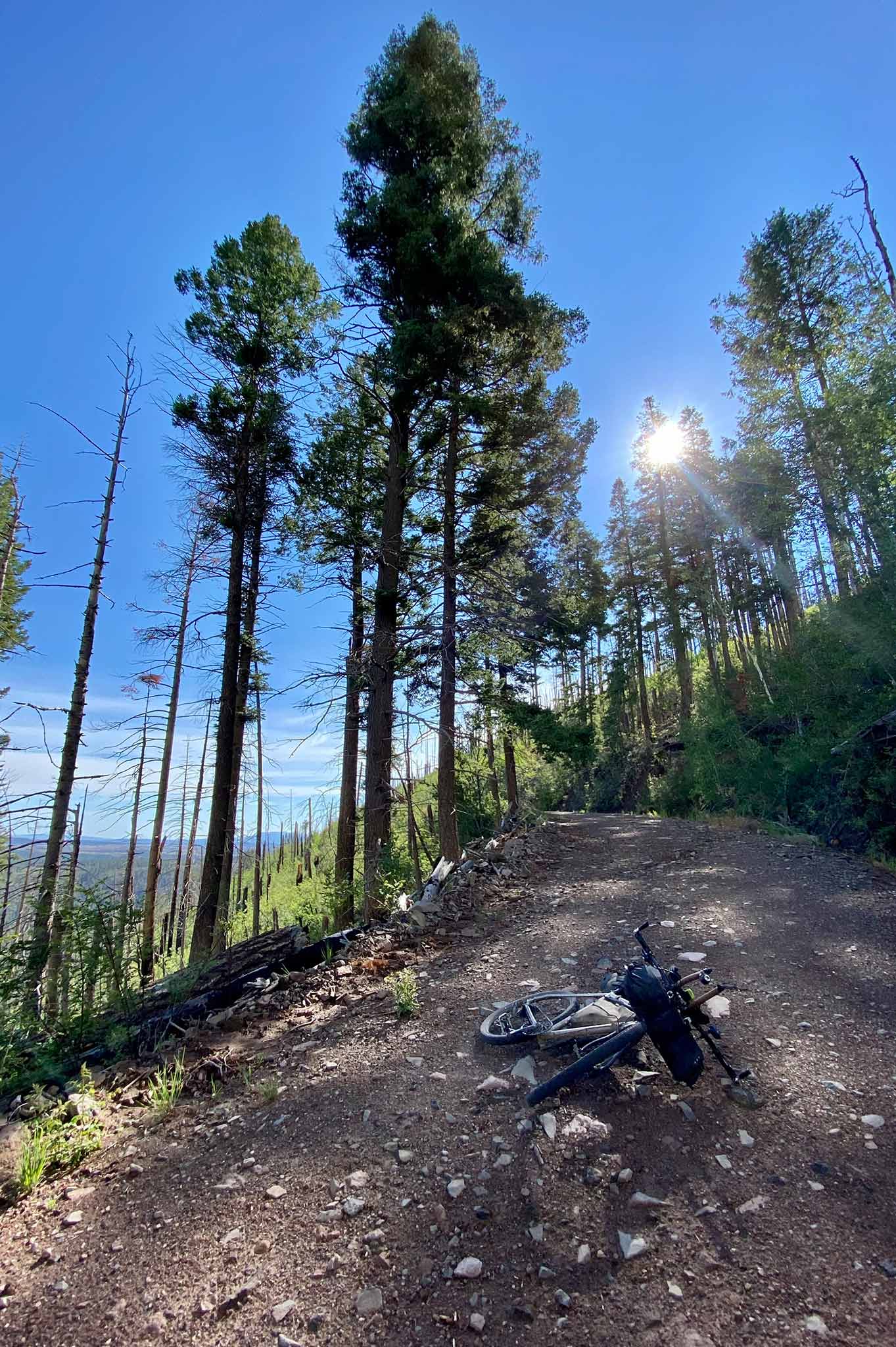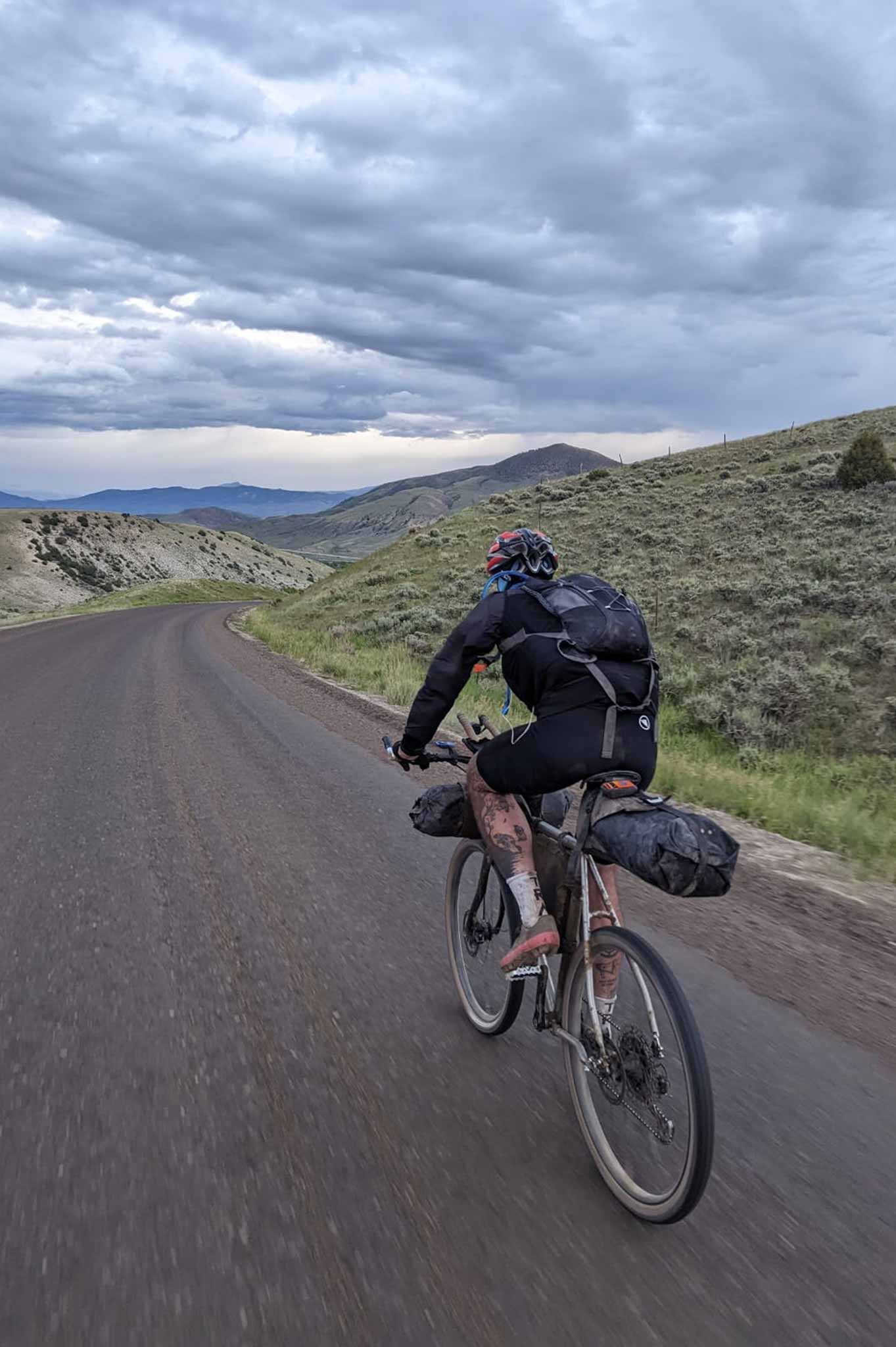 "There were a lot of people who played a part in my recovery and a lot of people who bore witness to the journey I had to go on."
Following months of hard work spurred on by those who believed in him, Allan felt up to the task by the time June rolled around. After all, given what he'd just been through, the path to take on Tour Divide seemed comparably less daunting.
"I felt pretty confident I'd be able to finish, but as for the time period, that was up in the air. One of the conversations you'd regularly have with other racers was about preparations and how your training had gone. In my brain, I was like, 'I was in a wheelchair five months ago. My training was learning to walk again; my training was getting my life back.'"
The race got off to a predictably slugglish start, not only for Shaw, but for many of the event's participants.
"People had warned us that the first days would be slow because there was still a lot of snow. That's always a theme of the beginning of this race: old snow from the previous winter, hard packed, maybe five feet deep. During the first five days, I probably averaged around three hours per day of walking with my bike in the snow. One, two, push. One, two, push. It was really tough."
Self-described as non-competitive, Allan prefers to challenge his own limits instead of the speed of other racers. Even so, the slow start proved an early mental barrier.
Another early challenge came in the form of a mid-summer snowstorm, one that would divide the pack and set the tone for much of the remaining race.
"It rained the whole day, then we started to climb. At some point, we hit the snow line. The snow started covering the trees first, then the hillside, then it moved into the road. Then the trail took a turn onto a walking path and we were fucked because then there was no trail to follow. We were walking, still soaking wet, and hypothermia began to become a real risk."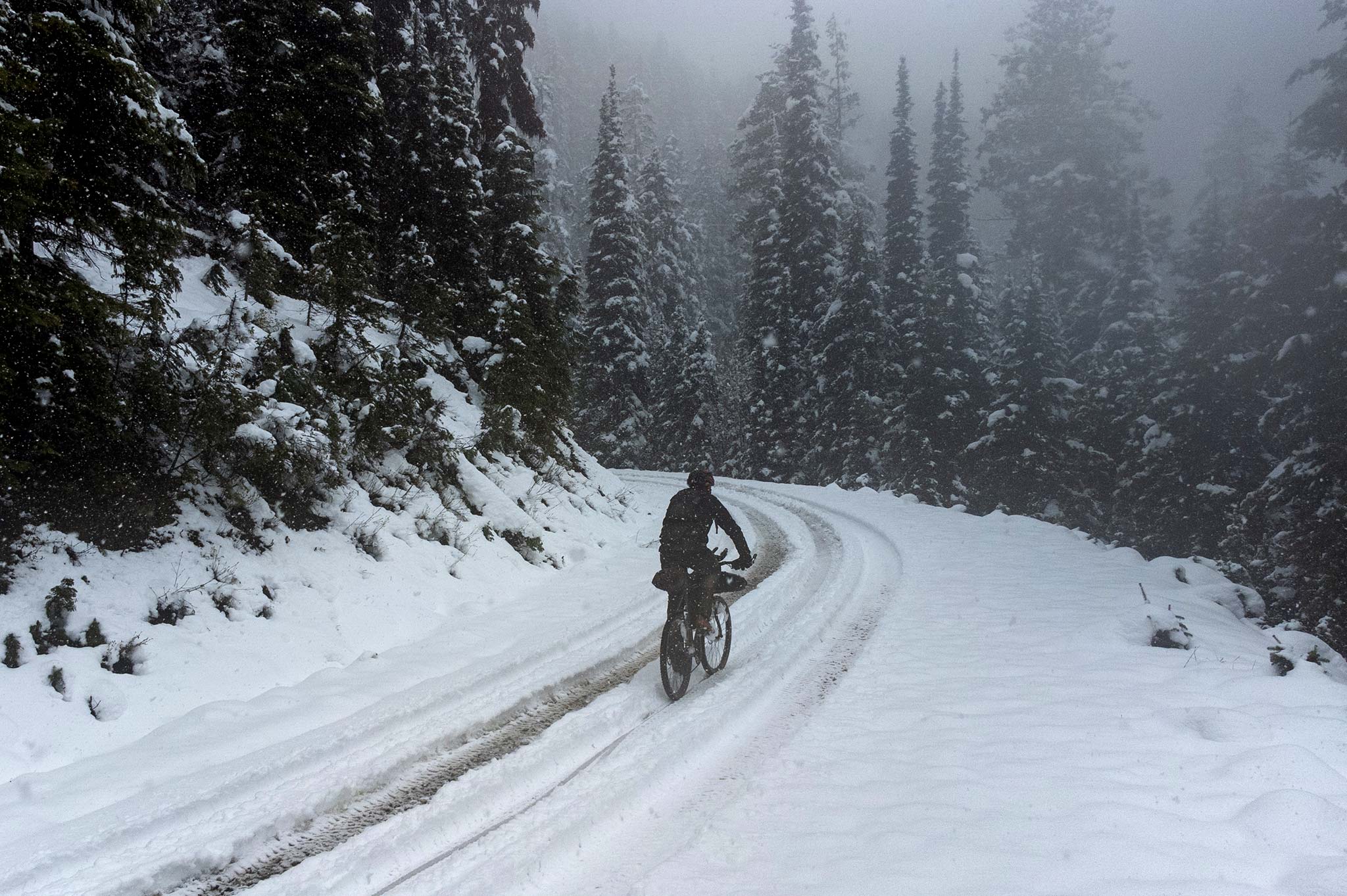 Finding civilisation after a full day of slow, cold hiking, Allan and fellow trekkers learned the fate of those who'd fallen behind.
"We got to the next town, and had done almost no distance that day, but we didn't care. We were done. Later, we found out that like 15 people had been rescued by helicopter. It was in the local news: 'Crazy bike racers make crazy decisions.'"
Following the snowstorm, Allan began to find strength once again in another mostly unseen community online, but not connected through social media as during his recovery, existing instead amongst the GPS dots of his fellow competitors.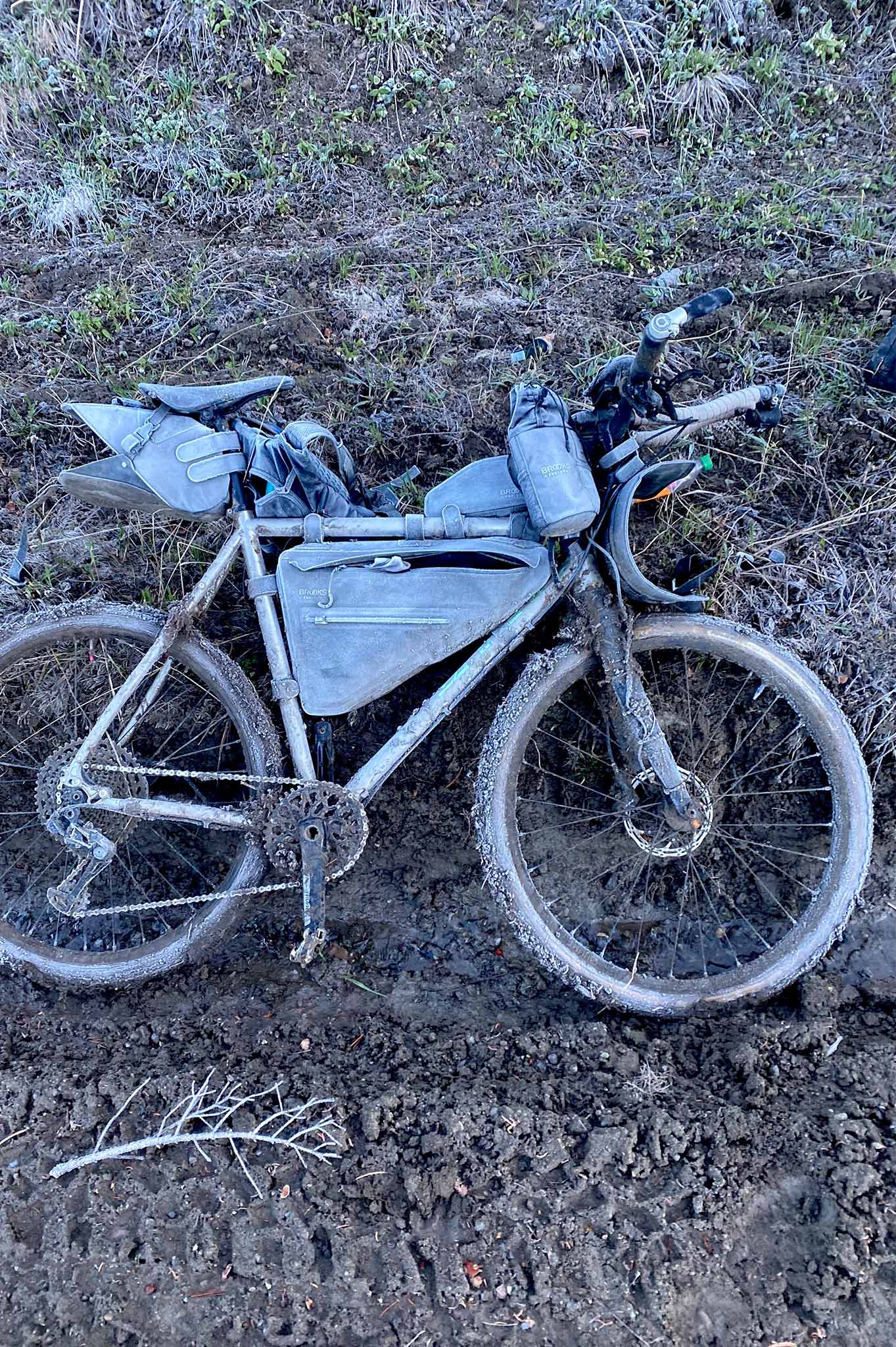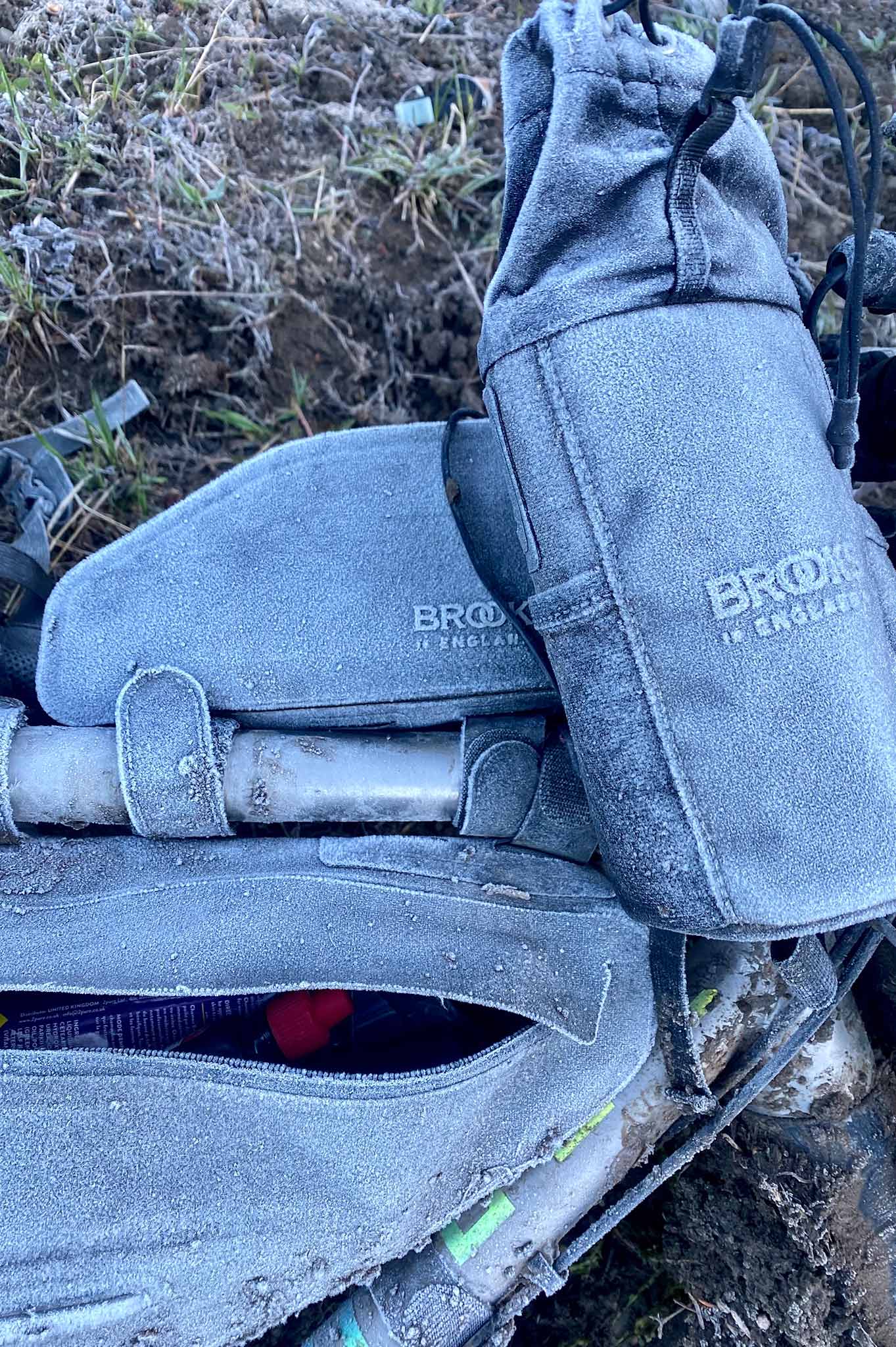 "For the rest of the entire race, I was in a fun little group of around seven racers who were all within a couple hours of each other. It's funny in ultra-distance racing because you say that you have a fun group, and maybe you see one of them every two days. Some of them, I only saw twice across the course of the entire race, but I saw their dots. And they were never more than like an hour-and-a-half ahead of me. You still think of these people as part of your group, even if you don't necessarily see them."
The race went on, and dots grew fewer as one-by-one competitors dropped out due to injury, exhaustion, or both. But Allan carried on, never letting the thought of leaving early cross his mind. Finding fitness on the trail, Shaw felt stronger with each passing mile and even learned to trust his healing after several falls on his injured hip.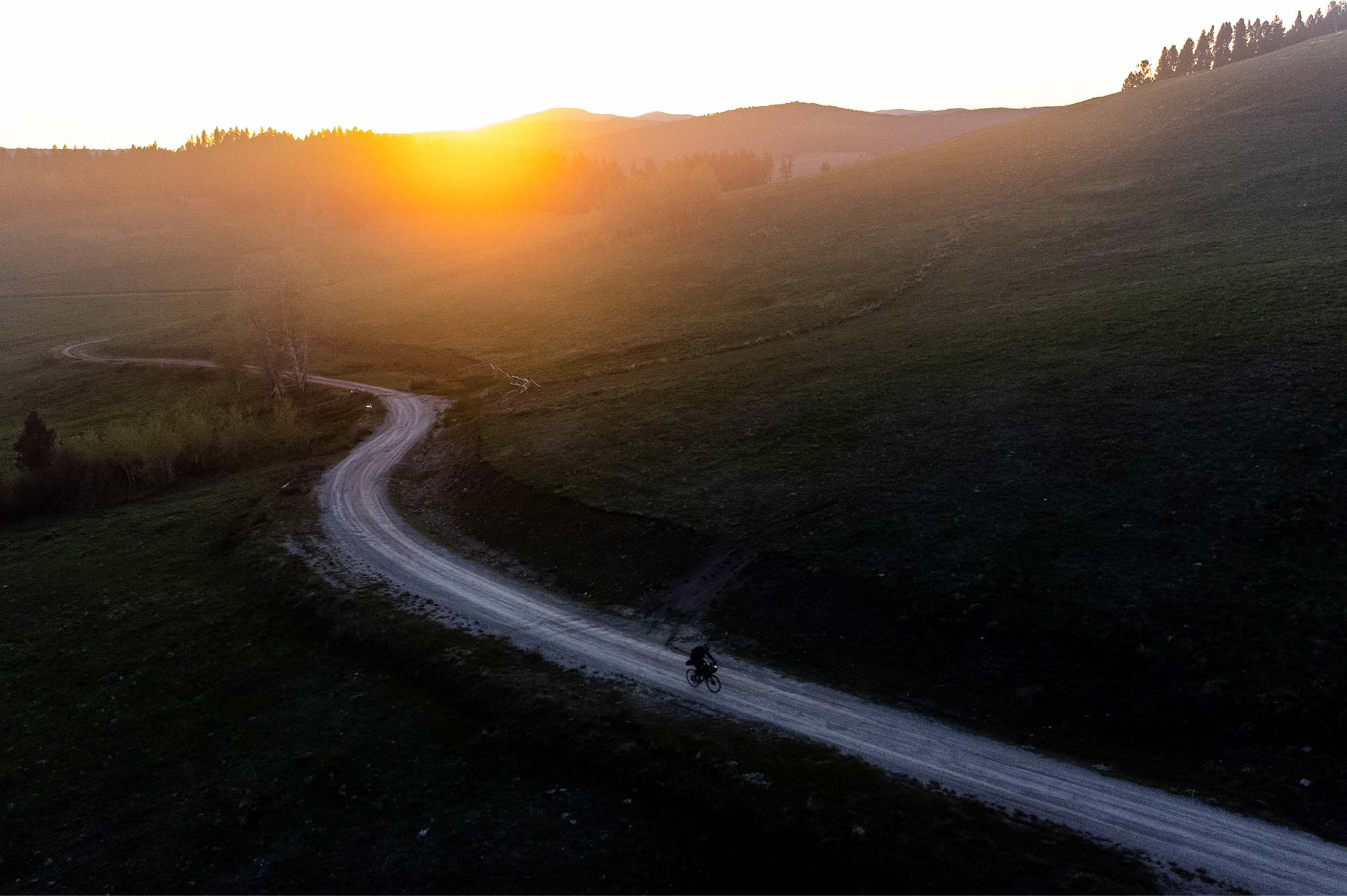 As a result, his average speed increased, as did daily distances, and before long, the finish line seemed within reach. Even so, Allan knew that nothing could be assumed, with bad weather and bike problems a regular theme right up until the very end.
"Tour Divide makes you earn every single inch of it. The moment when I felt sure that I was going to finish wasn't until around 50 miles from the end. With all these people dropping out, and so much that can happen, you can't take anything for granted. You know that right up until the border, it's going to be a push."
In reality, the whole year had been a push for Allan, one which satisfyingly paid off when, after 21 days on the Tour Divide, a much-anticipated sight finally came into view.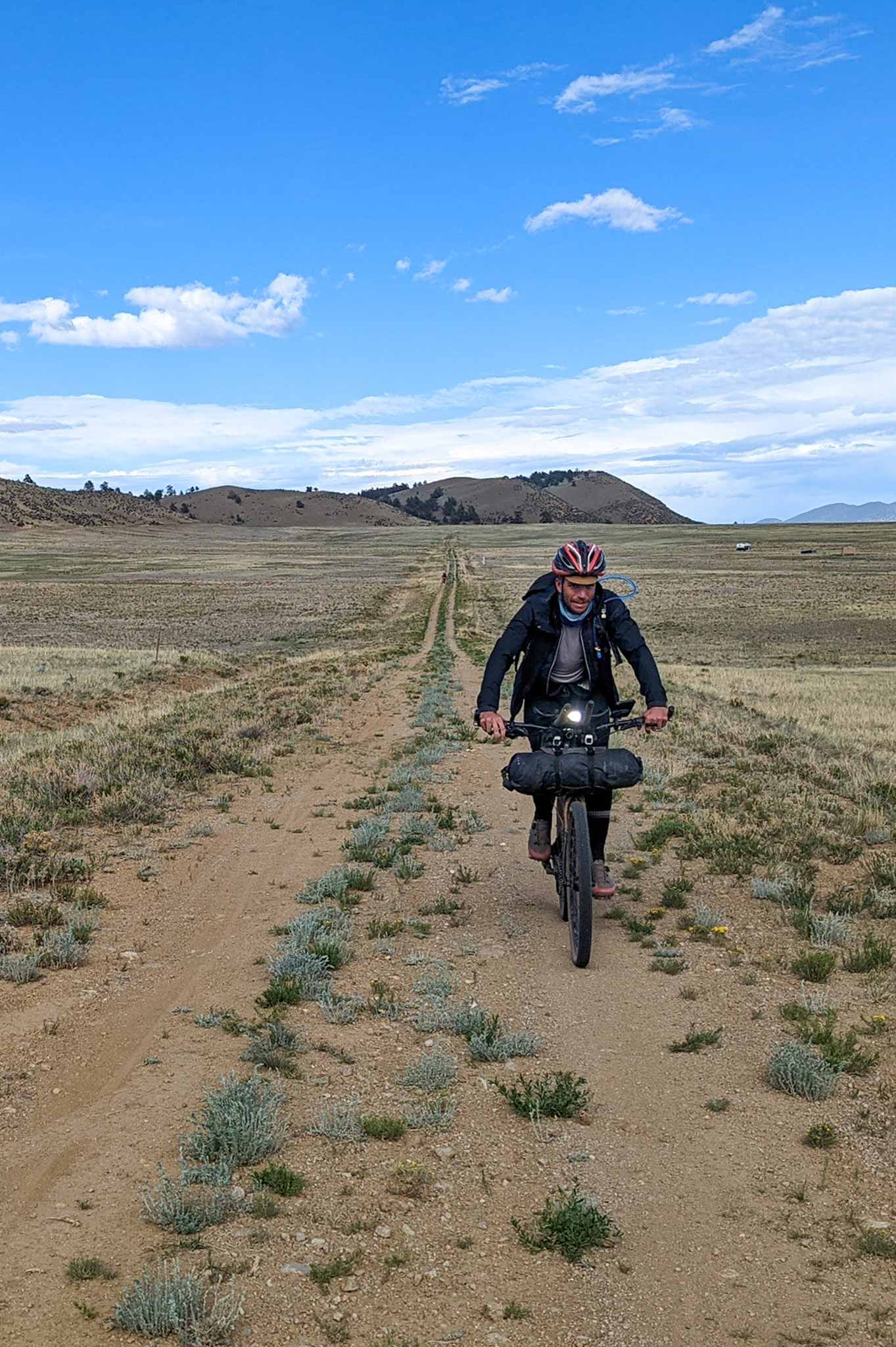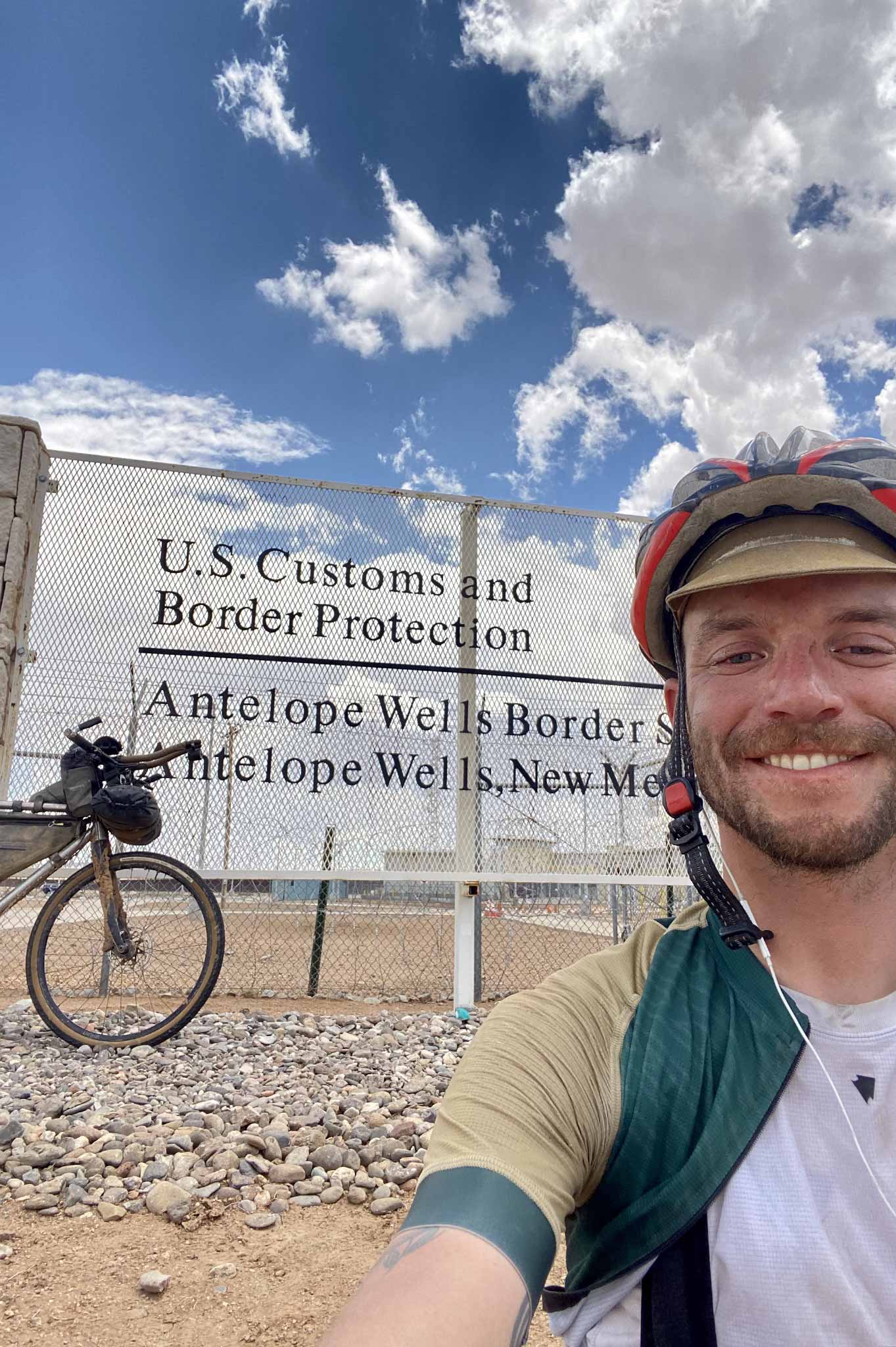 "Reaching the border is super powerful. It really hits you. You've seen the photos of Antelope Wells for years, and then it's there in front of you as you approach like, 'Oh my god. I really did it.' It had been such a long, hard journey just to make it to the starting line of the race, and it was undeniably long and hard to make it to the end. The combination, the layer of satisfaction mixed with the validation for all the work I'd put in and all the discomfort I'd put myself through, I was just so profoundly proud of myself. Arguably, it would have been worth it if I hadn't finished, but I did."
You can follow Allan's cycling journeys as he continues to lead an adventurous life on the saddle @allanshawphoto or through his organization @gaysokaycycling.
Allan Shaw's bikepacking essentials
More Journeys Stories