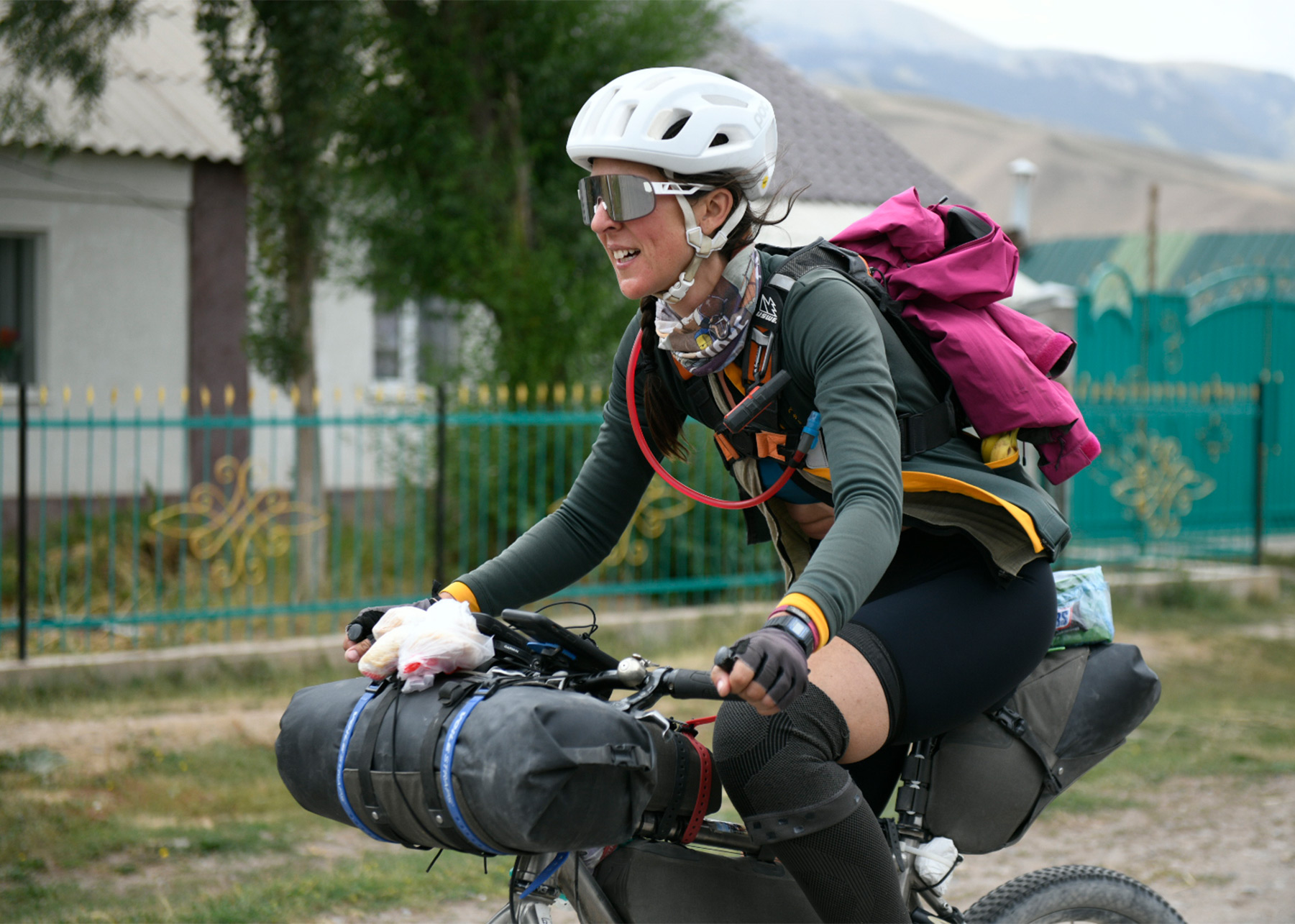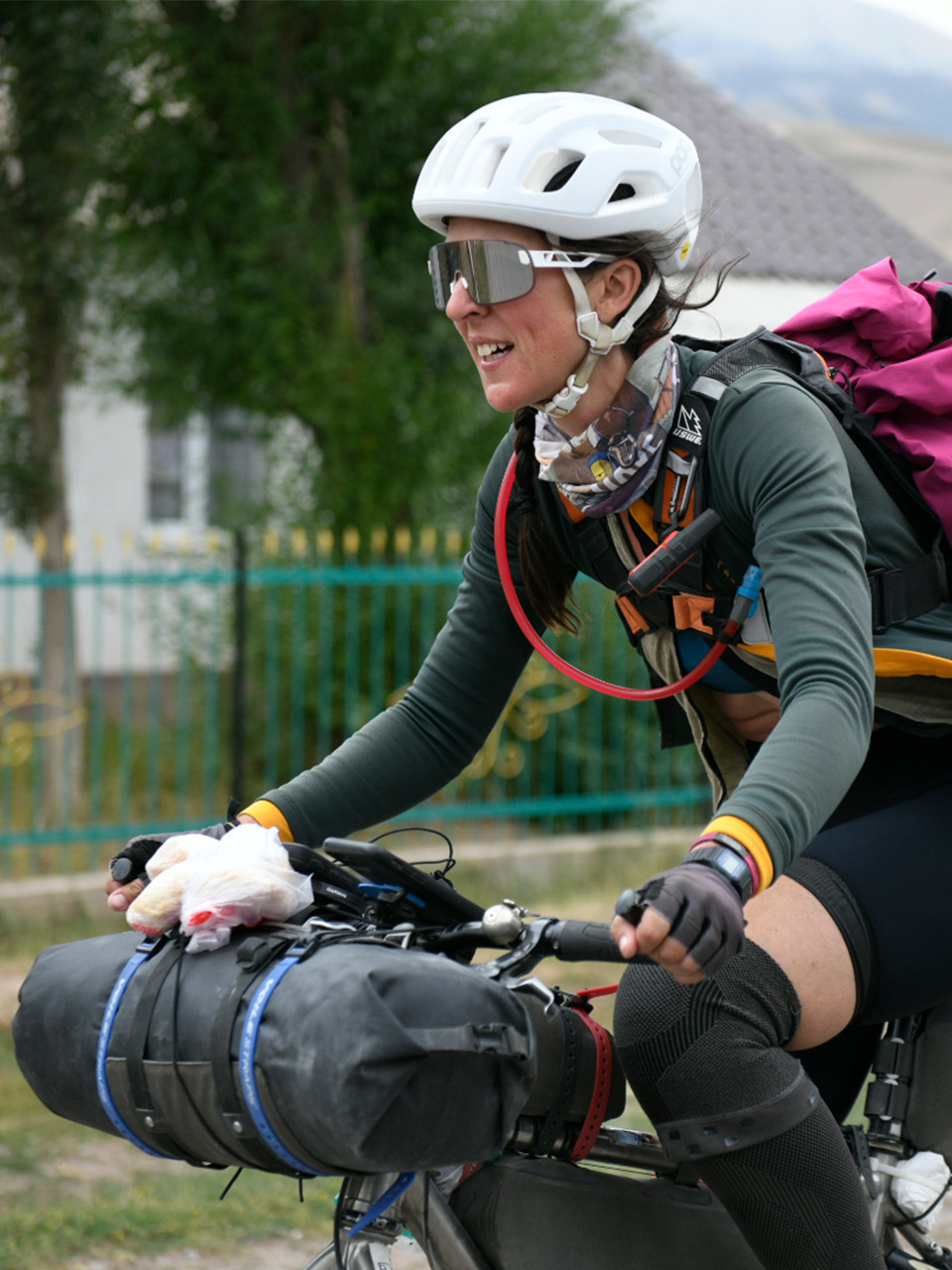 Journeys
The New Familiar
Riding the Silk Road Mountain Race with Eleanor Moseman
By Brad Hammonds
Photojournalist and two-wheeled explorer Eleanor Moseman is no stranger to Central Asia, having travelled extensively throughout the region over the past decade. While there, she also became quite familiar with the area's most well-known endurance cycling competition: the Silk Road Mountain Race. As part of the team that helped document the inaugural event in 2018, Eleanor was introduced to the world of ultra-cycling, albeit it through a lens instead of from the saddle.

Seeking to further her first-hand experience, Eleanor signed up to take part in the 2022 Silk Road Race, packing her bike and flying to Kyrgyzstan to get yet another adventure under her belt, sharing her experience with us shortly after returning from the wild ride.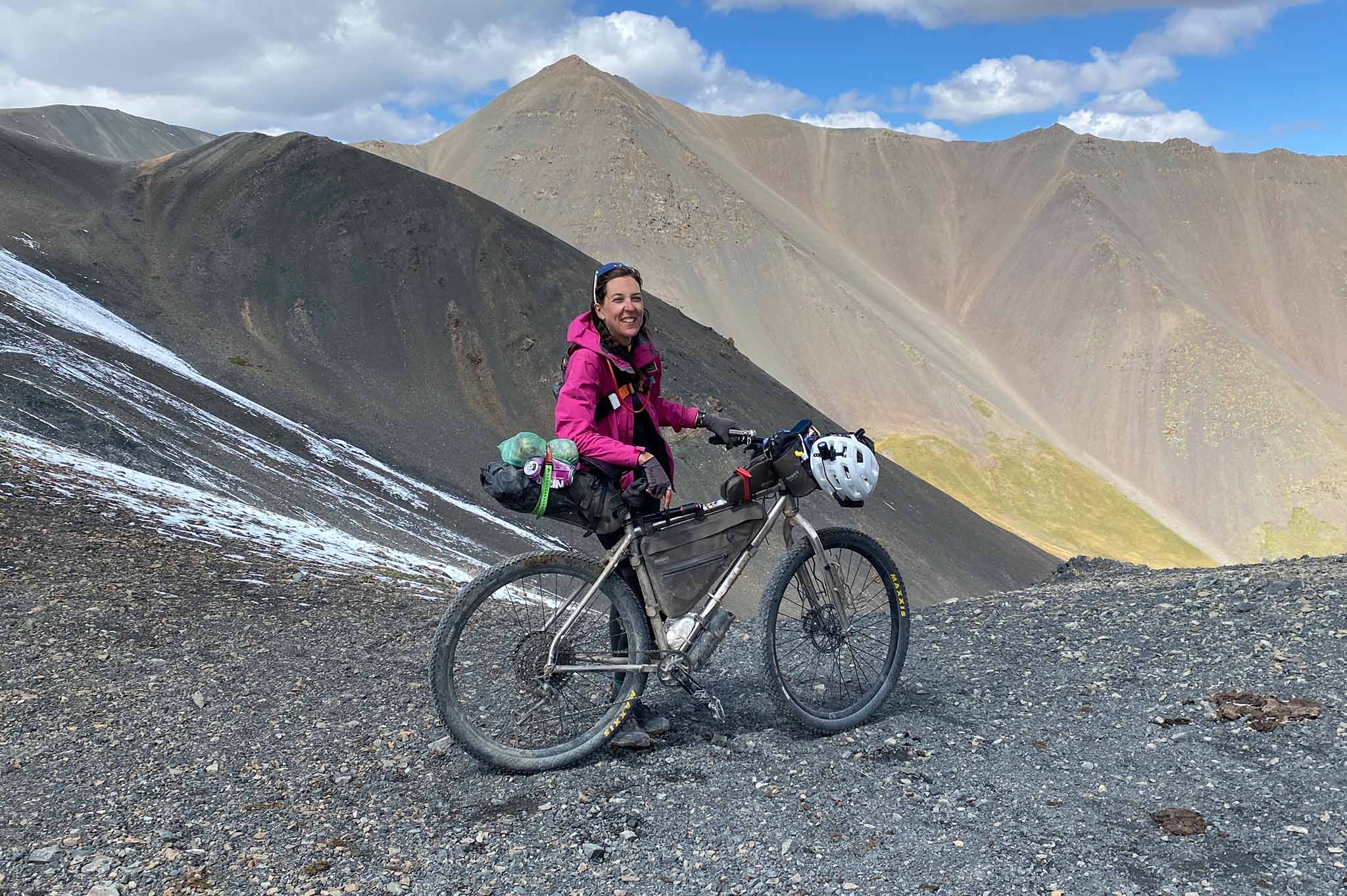 What made 2022 the year for you to take on the Silk Road

For the past decade or so, I've used my time to focus on humanitarian issues, mainly the situations in Tibet and with the Uighurs. But since I left China following Covid, I haven't really been able to work on that stuff as actively. One side effect of that is that I finally had time to ride my bike again consistently. I watched my body getting stronger. And people who'd known that I wanted to do it started asking, "Is this going to be the year?"

At the same time, I had been feeling that I wanted my life to change direction. And I knew that experiences like this can do that just by showing up to the starting line.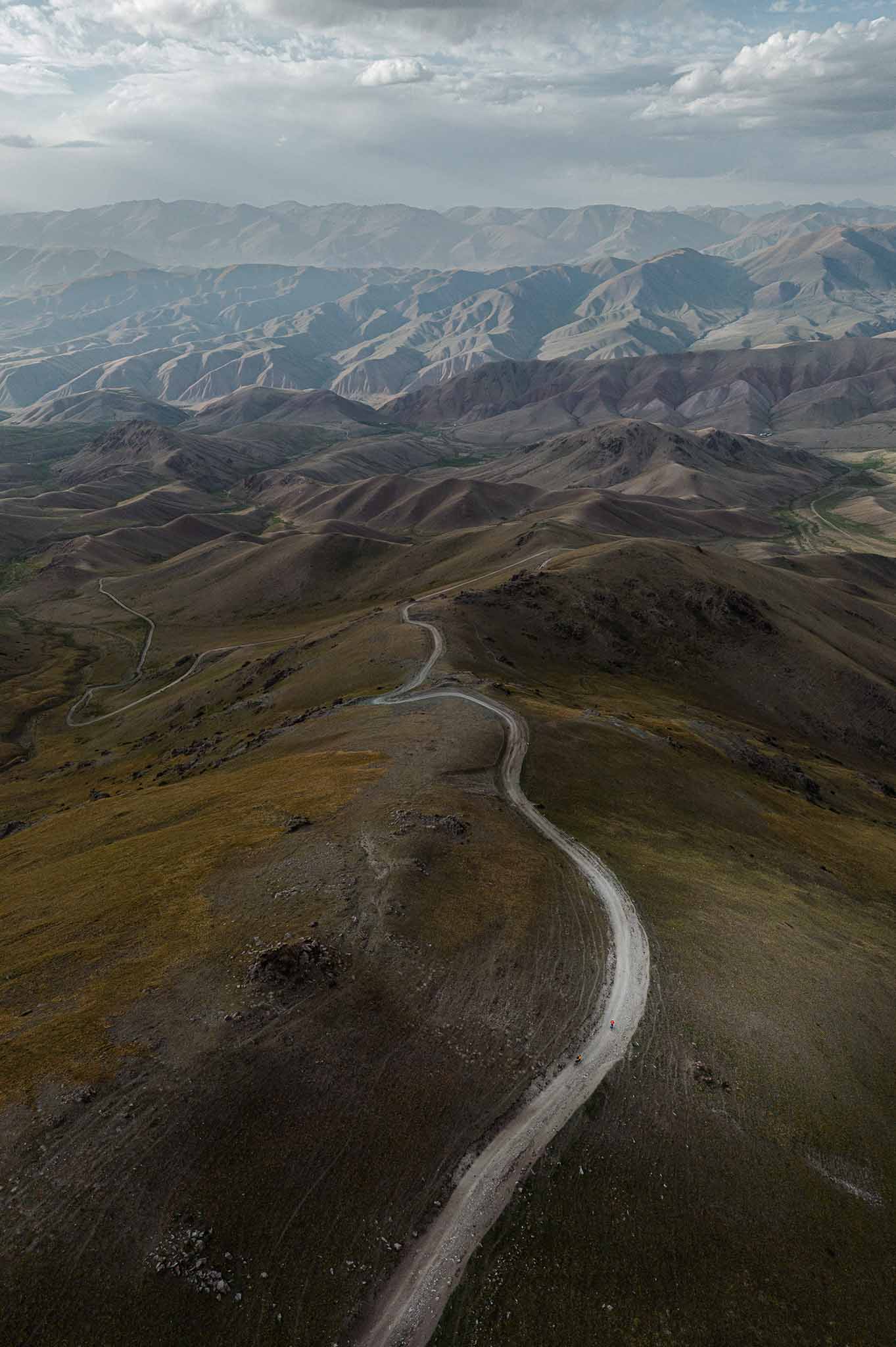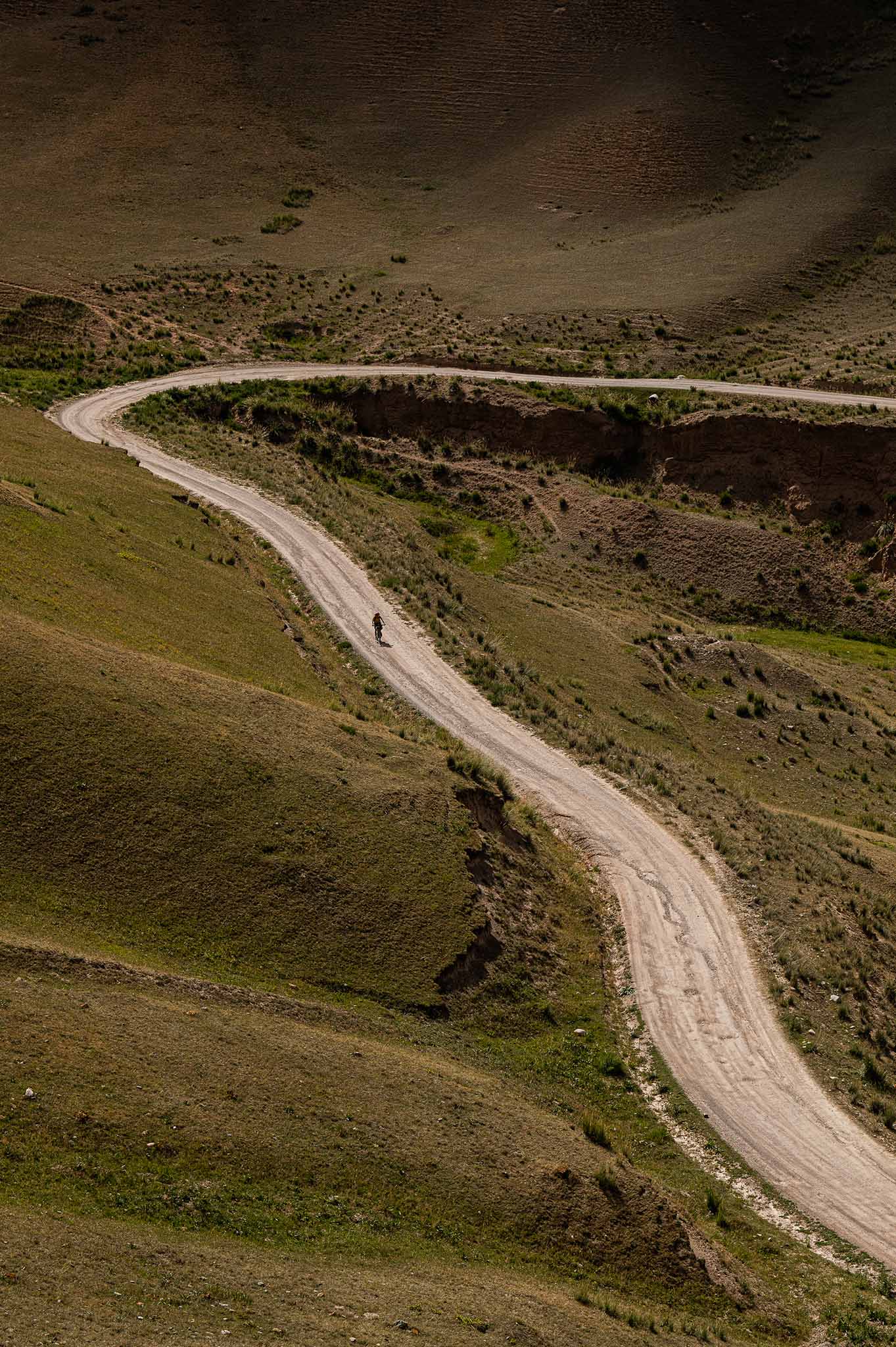 How did you prepare for the race?

The Silk Road Mountain Race kind of seemed like a final exam of the last decade-plus of my travels. I felt like my emotional level was ok. I knew that I could stay calm; I know how I work in stressful situations all by myself. And I was familiar enough with the Silk Road route that I felt like if I could get my endurance up and adapt to deal with the altitude, I'd be ok.
How did you feel in the hours leading up to the start?

I was really nervous. I had a bit of imposter syndrome. A big part of me felt like I didn't belong. But I kept telling myself, "It's worth it. You're going to be a different person when you finish. Even if it's hard, even if you don't reach the end, which wasn't really an option, this is going to make you stronger."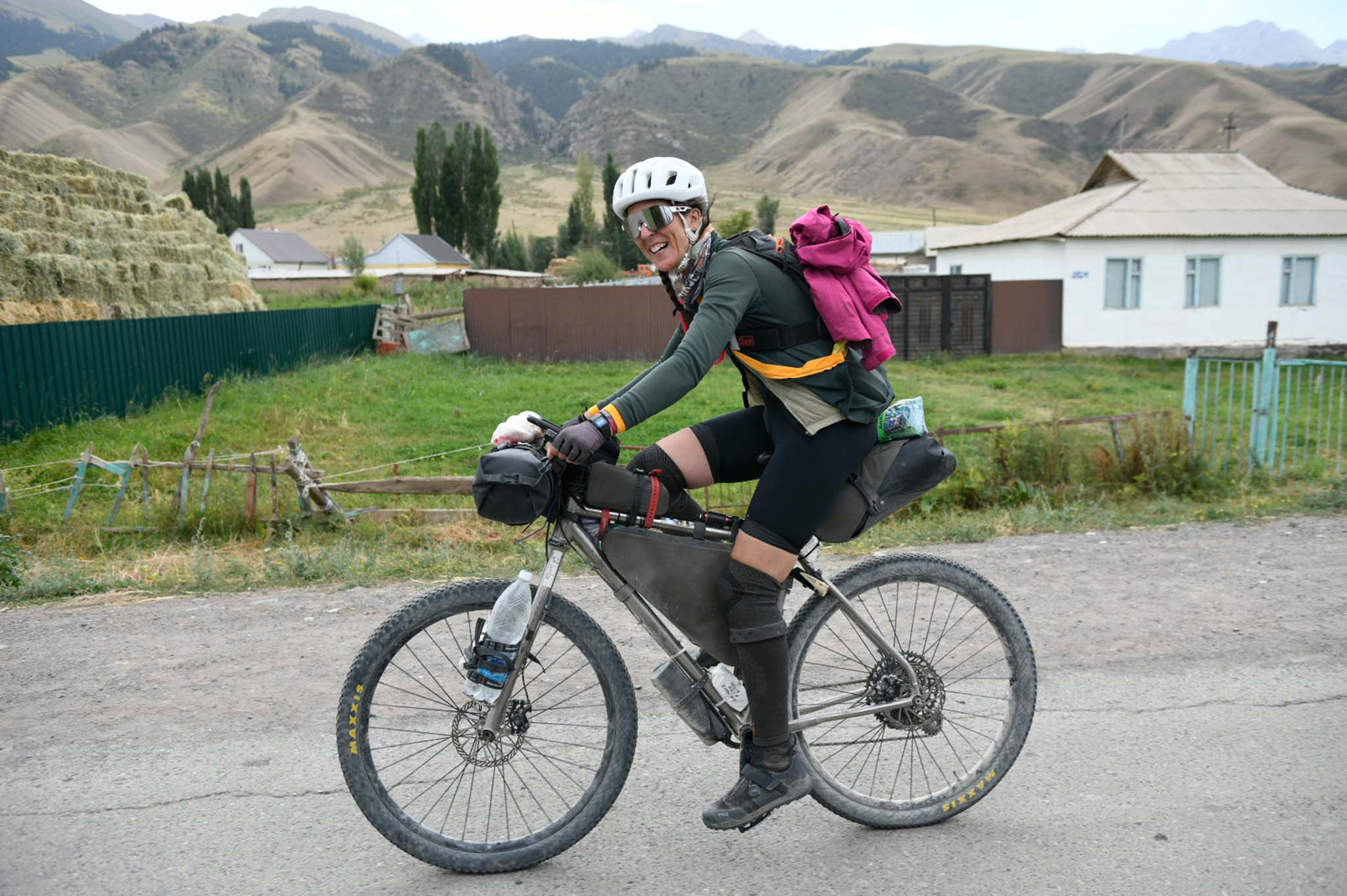 What did you do to calm those nerves?

I found that talking with other racers helped. We all built each other up. We reassured one another that everything was going to be ok.

What were the first few days of the race like?

Before reaching checkpoint one, it was hard to see an end goal, so I ended up going a lot slower in the beginning. I was also still learning my set up. I was strapping things to my bike, and they were falling off. It was a really experimental phase for me. I look back now and think, "You had no idea what you were doing, Eleanor!" Fortunately, I had that all figured out by the time I reached checkpoint one.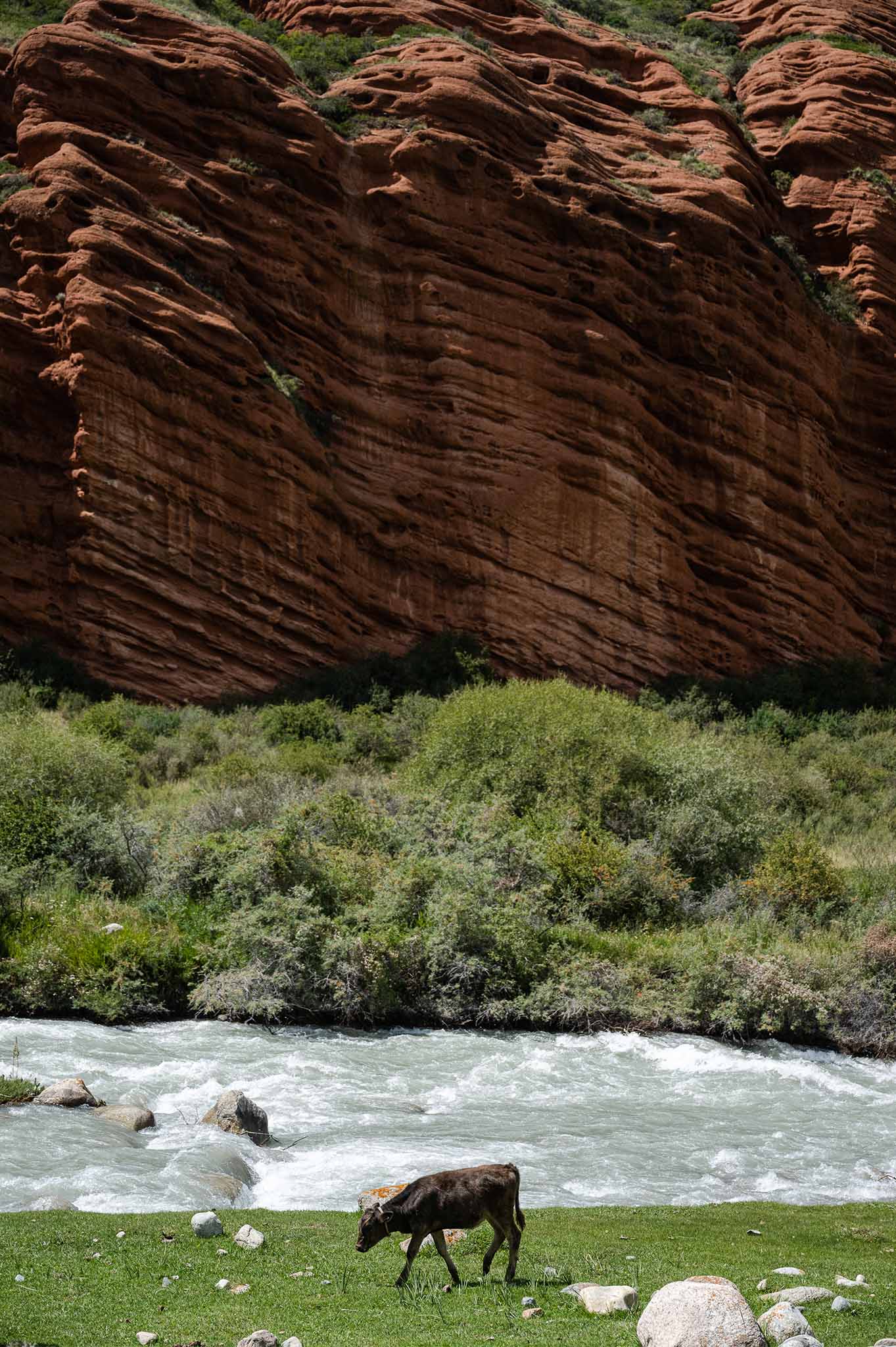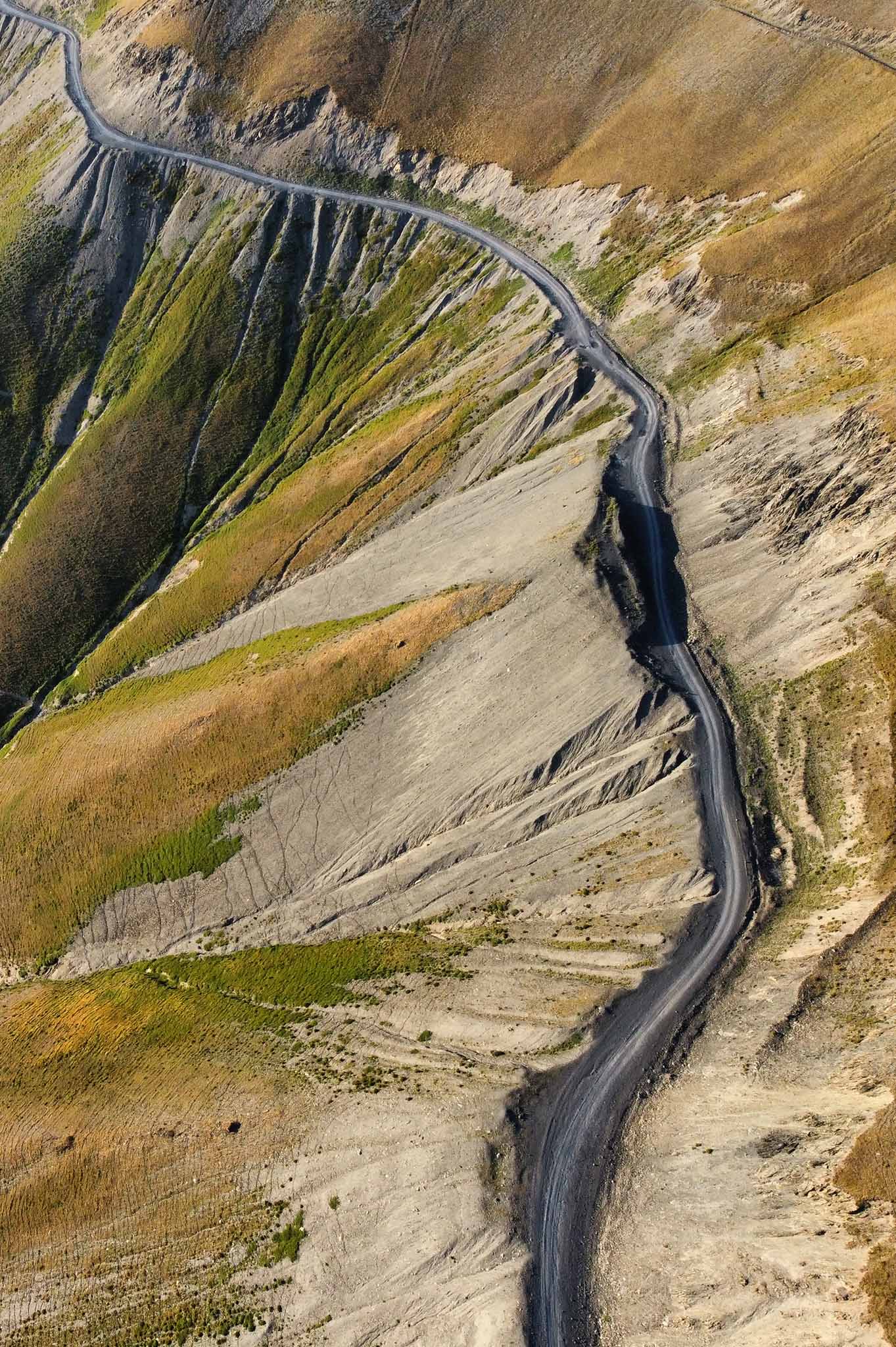 When things got difficult, how did you stay motivated? 

I reminded myself constantly that the pain I was currently feeling would never compare to the agony of not finishing. I know myself enough to know that not finishing would have been the worst outcome. Even if it was an hour or a day late, I was there to finish the route. 
What was your best moment on the Silk Road?

There is one moment that stands out. After descending all morning through cold rain, I'd dried off and was heading up another pass, and I heard thunder in the distance. I put on all my rain gear but was thinking, "Please, not again. I'm tired. I can't keep getting wet."

I was getting close to the top and just started talking out loud again. I was praying to the heavens, all kind of things. I don't want to go into details, but I was repenting, begging, "Please, just stop raining… stop raining!"

I was talking out loud about all the reasons I'd wanted to ride Silk Road, reminding myself why I was there, and the sun just parted the clouds. It started to shine right over the road. It was amazing. I started crying. The universe was listening to me. Somebody, something was listening to me and was taking care of me and knew how much I wanted this.
What was it like to finally reach the finish just minutes before the deadline?

Honestly, I don't really remember. I had gone maybe 48 hours without sleep and getting there just felt like a relief, a really big relief. Of course, there's the sense of pride and accomplishment. It's something I'd wanted to do for four years. That's like someone's entire high school or college experience. It was a relief, but at the same time, I wasn't ready for it to end.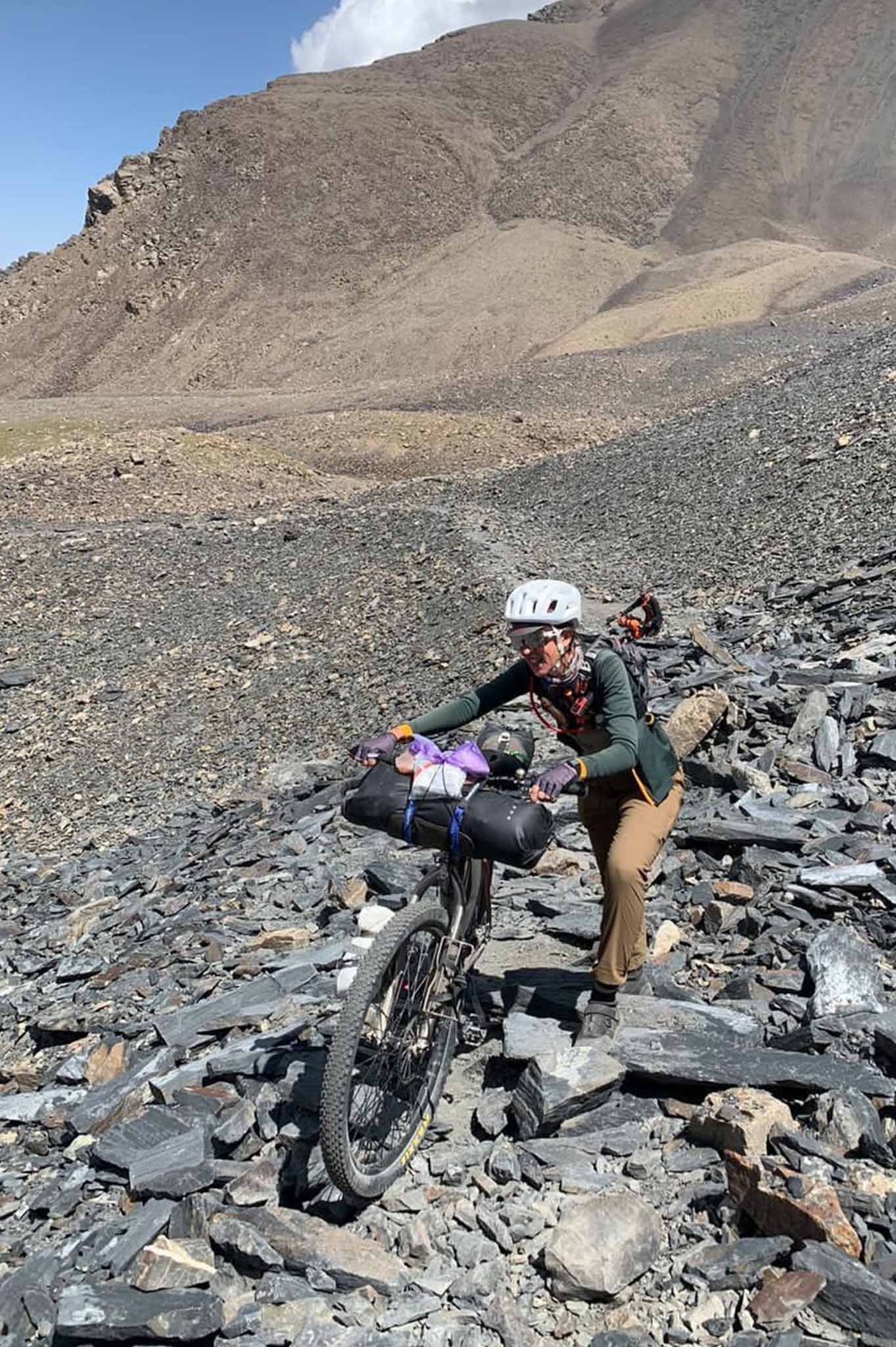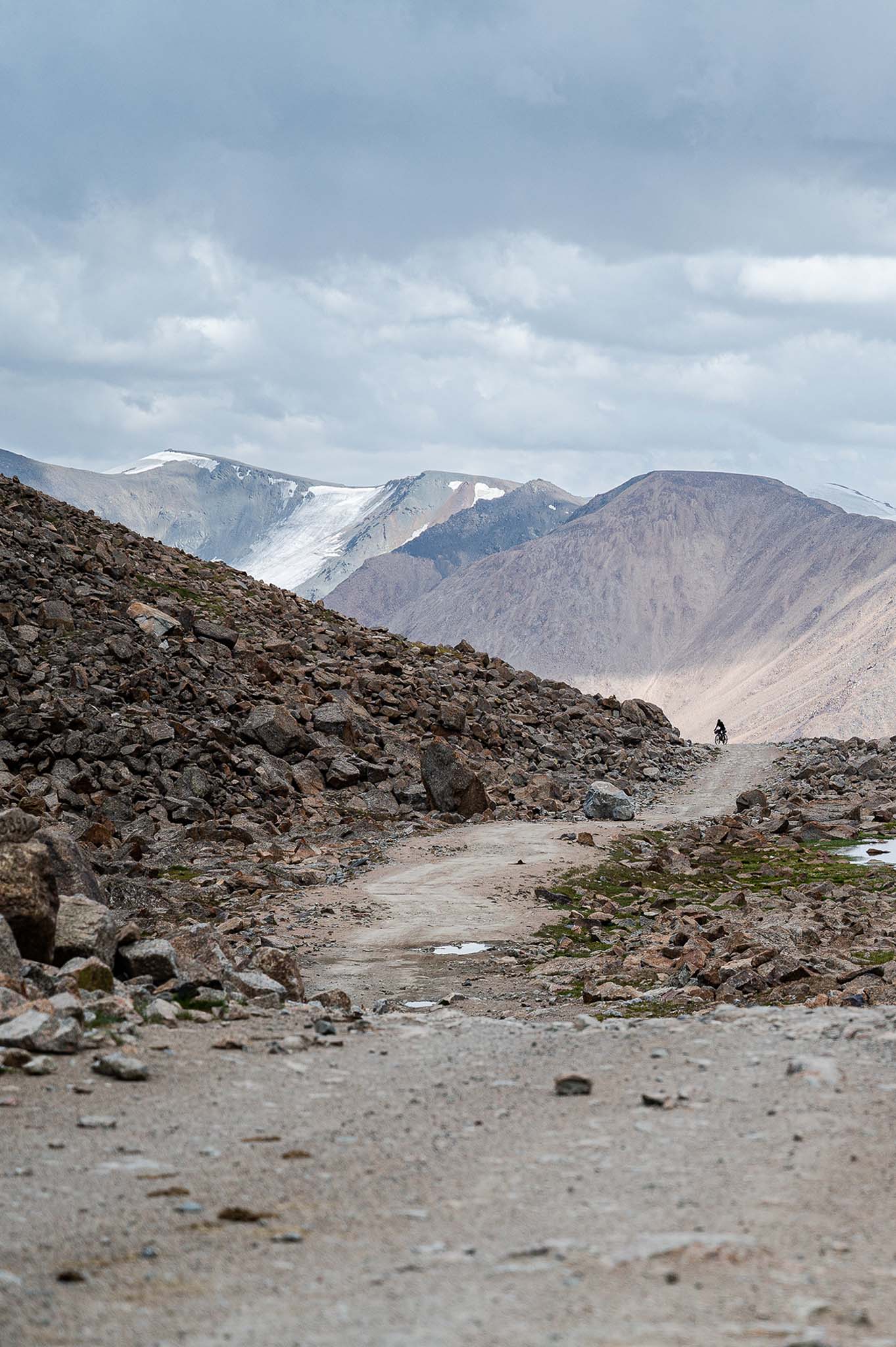 Any advice for others looking to take on their first big bike adventure?

Start small in a comfortable space but be uncomfortable enough to still be learning. Allow yourself to make mistakes and learn how you react. Learn how you handle stressful situations. Start small and push yourself.
You can follow Eleanor's ongoing travels as well as her photographic works on Instagram @eleanor.moseman
Eleanor Moseman's bikepacking essentials
More Journeys Stories
6519
Finding relief on the road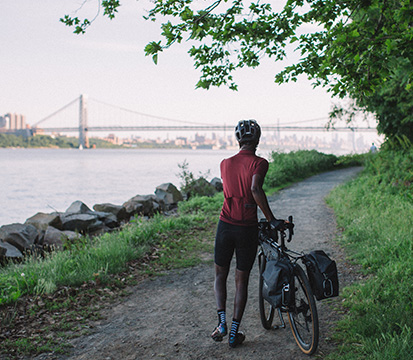 An immense journey around the United States, enjoyed one pedal stroke at a time.

READ MORE

6365