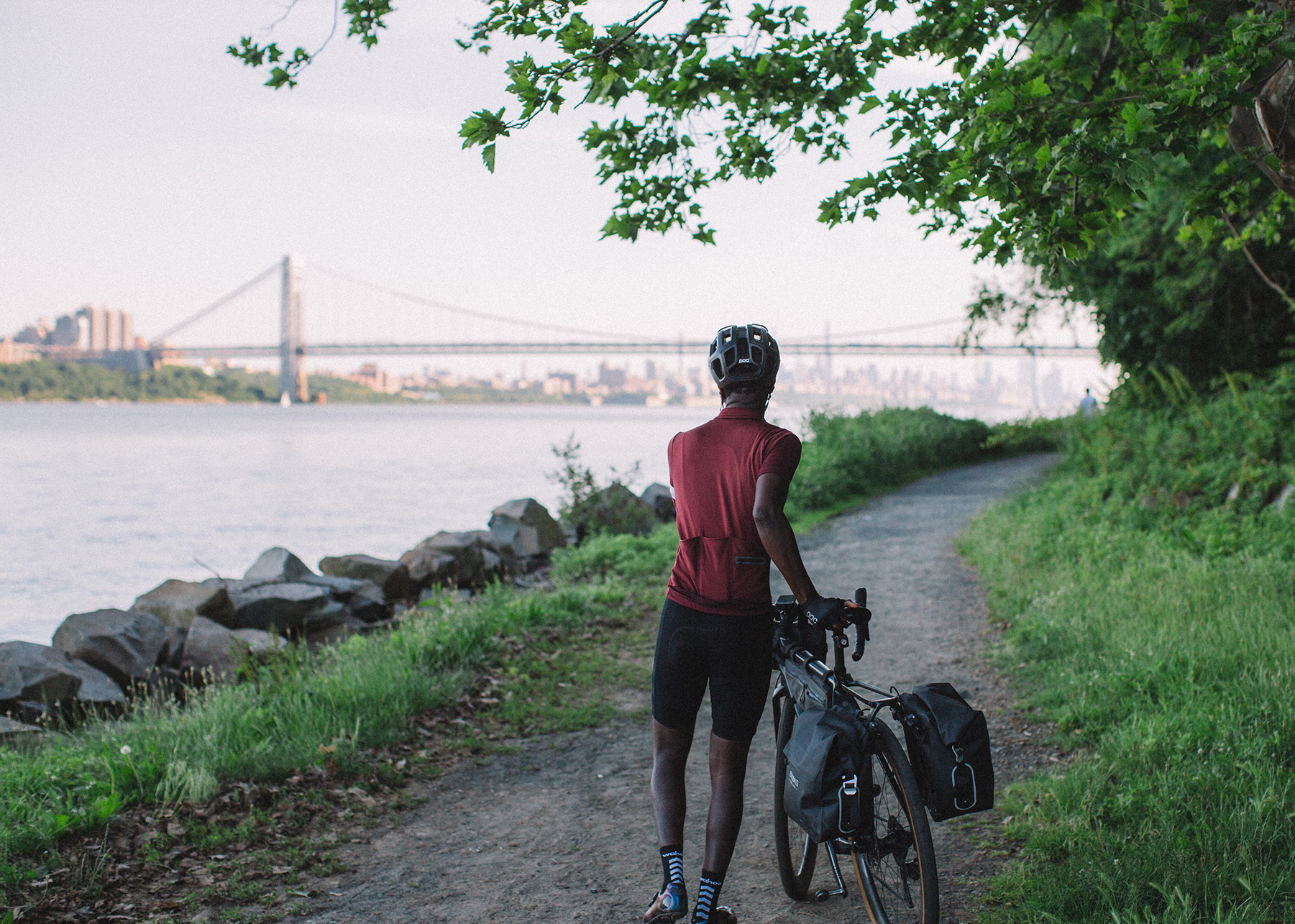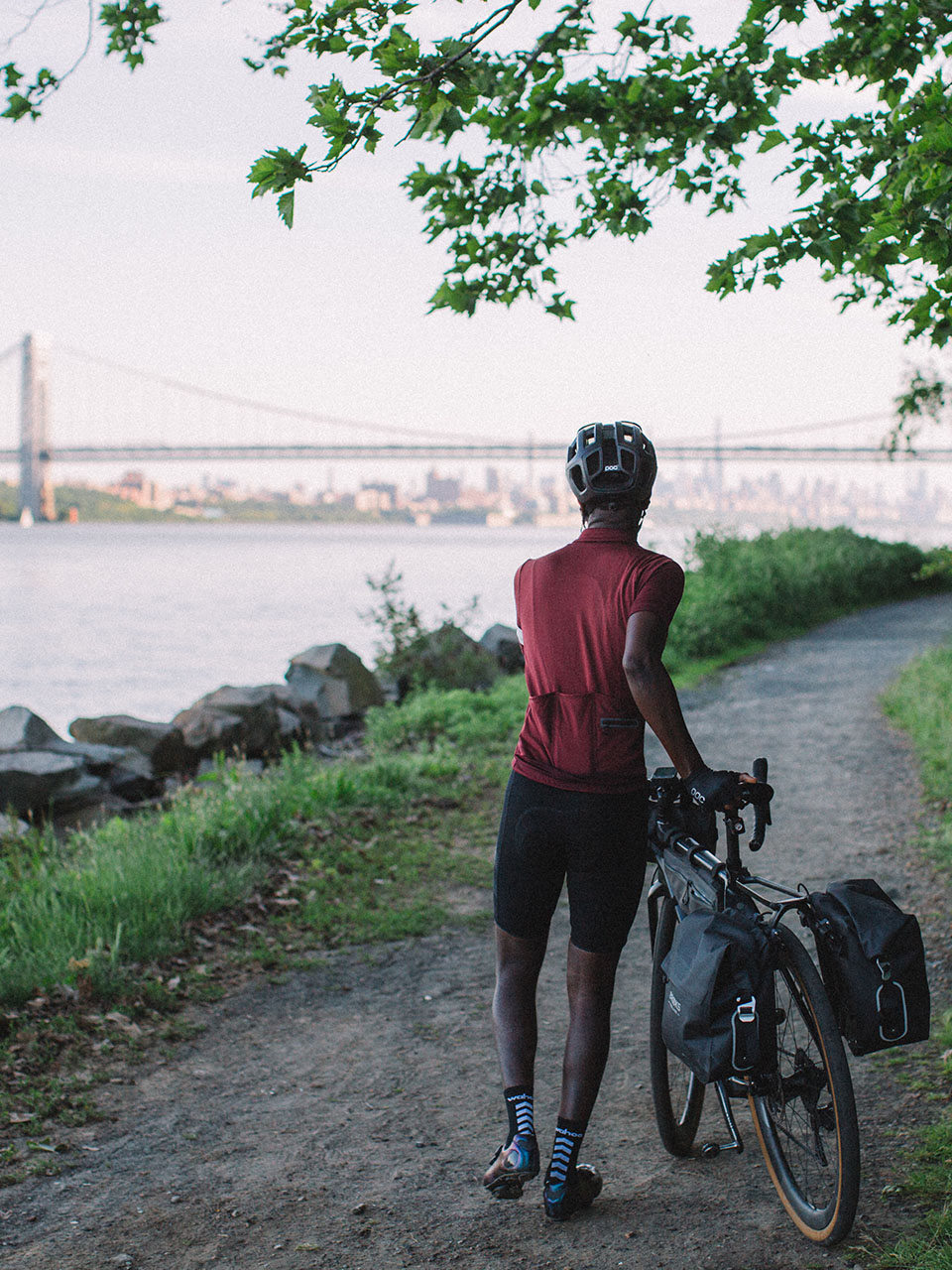 Journeys
Finding relief on the road
An immense journey, enjoyed one pedal stroke at a time.
By Brad Hammonds
"My name is Jean-Aimé Bigirimana, but I'm better known as JaBig and I'm a DJ from Canada."


Jean-Aimé, aka JaBig, lives up to his stage name. Never one to do anything by half measures, his dreams may seem larger than life, until step by step, he's turned them into a reality, that is. Take DJing, for example, a pursuit he fell for from a young age at a time when making a career out of music seemed unattainable to those around him.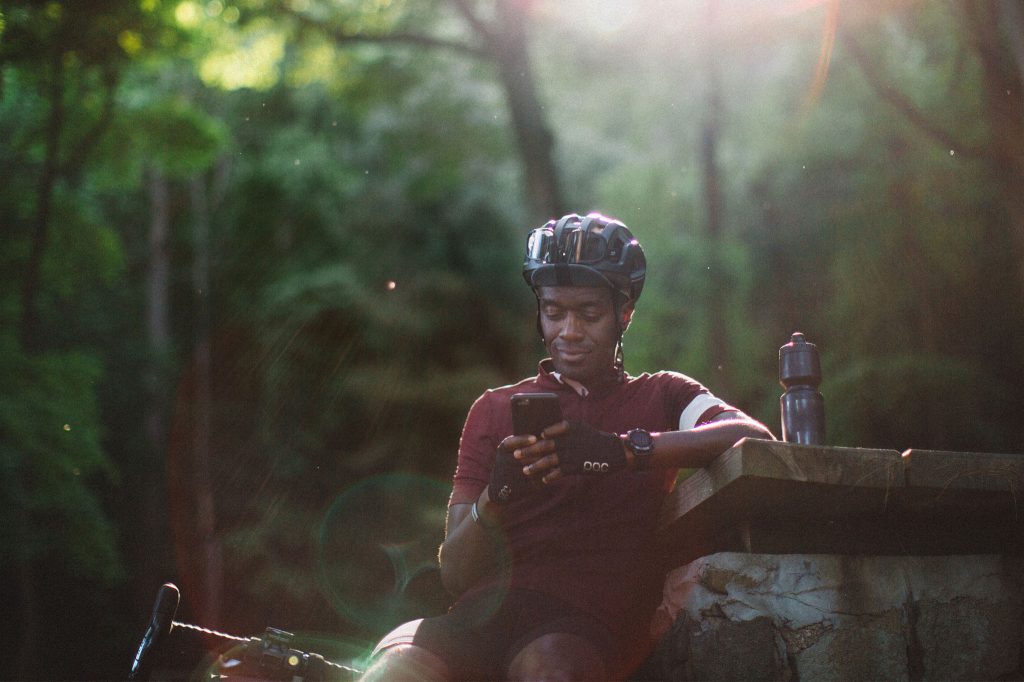 "Everyone was like, 'Ok, sure.' But sure enough, I grew into it. And when I turned 18, I started going to nightclubs and DJing and from there it became my profession."

Fast-forward twenty years and JaBig is still standing behind the decks each weekend. It's a job that helps afford him the time needed to chase his other great passion: cycling.

"DJing is why I get to ride my bicycle so much. Although, unlike the average cyclist, I actually don't ride my bike on the weekends. Then, I'm either getting ready to go to a gig or I'm waking up from one. I don't really have time to ride on Saturdays or Sundays. But from Monday, I'm on my bicycle."

A self-proclaimed introvert, JaBig finds balance in the duality of being both the life of the party and one who seeks joy in moments of two-wheeled solitude.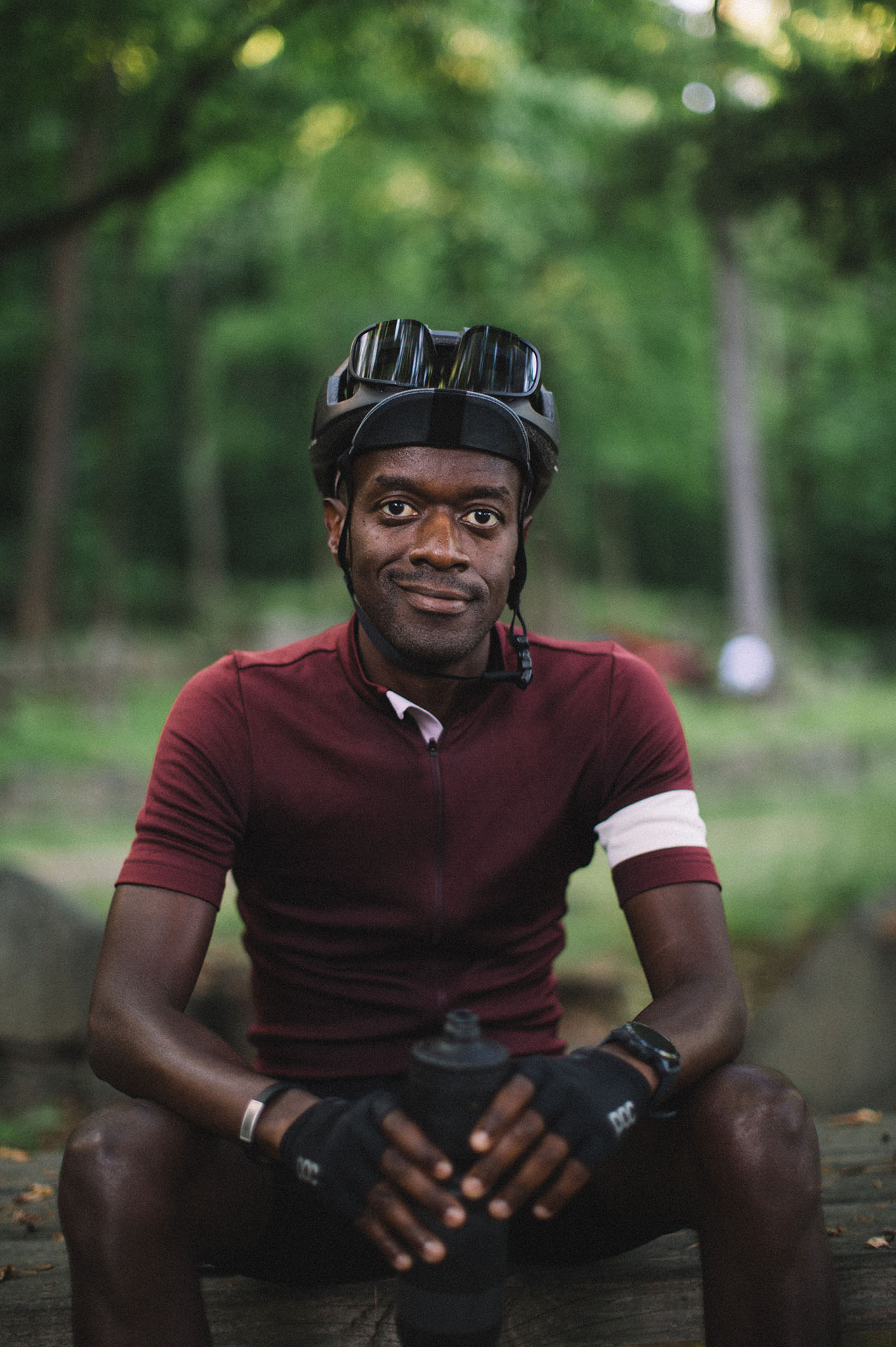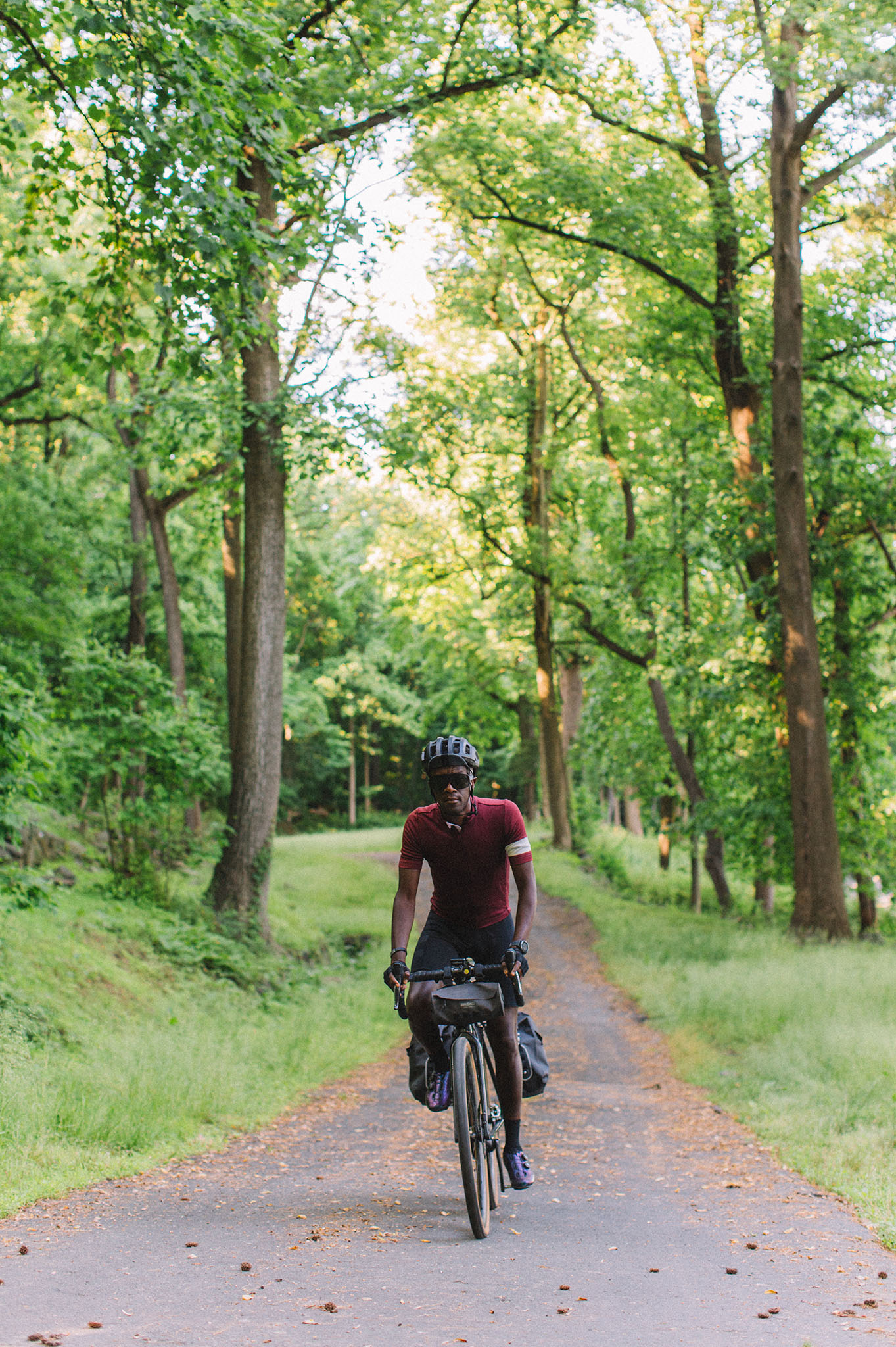 "These two lifestyles need each other. By default, I'm introverted. This whole new thing with DJs jumping around and being the centre of attention, this is something that's come up in the last few years. But now we have to put ourselves out there, we have to be on social media, we have to be in front of the crowd. That drains my energy. But then I have the rest of the week on my bicycle to recharge to get ready for the next weekend. It's the perfect balance."
More than a way to recharge, JaBig uses his bike as a means to explore, both at home and when working abroad.

"I always bring my bicycle with me. It's typically cheaper and more efficient to bring your own, and It's the perfect way to explore a new city."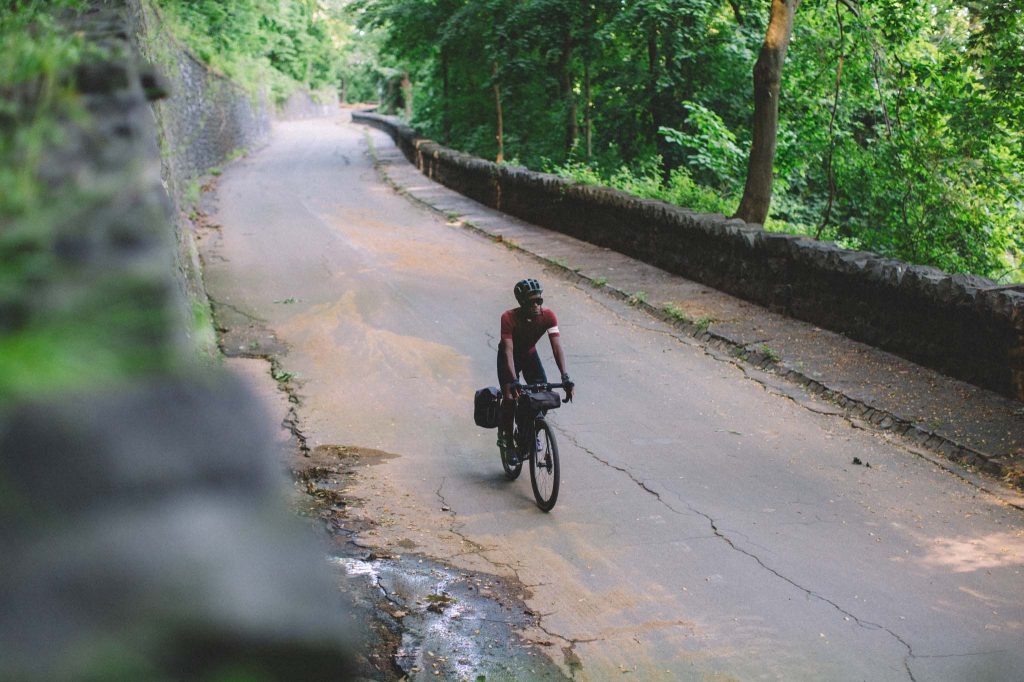 Of course, JaBig has also undertaken considerably larger cycling adventures, twice crossing Canada with one trip in the dead of winter on a fixed-gear bike, as well as taking on a six-month music tour around Europe, riding between gigs and bringing his entertainment energy to international venues.
Started at the end of 2019, JaBig had initially planned to extend his European tour worldwide and then the world stopped.

"Nightlife was the first thing to shut down and the last to reopen. I had to come back to Canada, and I was just sitting and waiting and going crazy. Finally, as things started to reopen, I realized that the world was not the same anymore. Things had changed. I was getting to a stage where I wanted to be stable. I'd like to buy a home, settle down and I decided I needed to do one last epic trip."

So plan an epic trip, he did. Charting a course to circumnavigate the entire United States, JaBig began to make preparations for his roughly 13,000-kilometre ride, one that would take him through nearly 30 states, countless regions and considerably differing climates along the way. An admittedly daunting prospect, but one for which JaBig had a strategy: dream big, but take it one day at a time.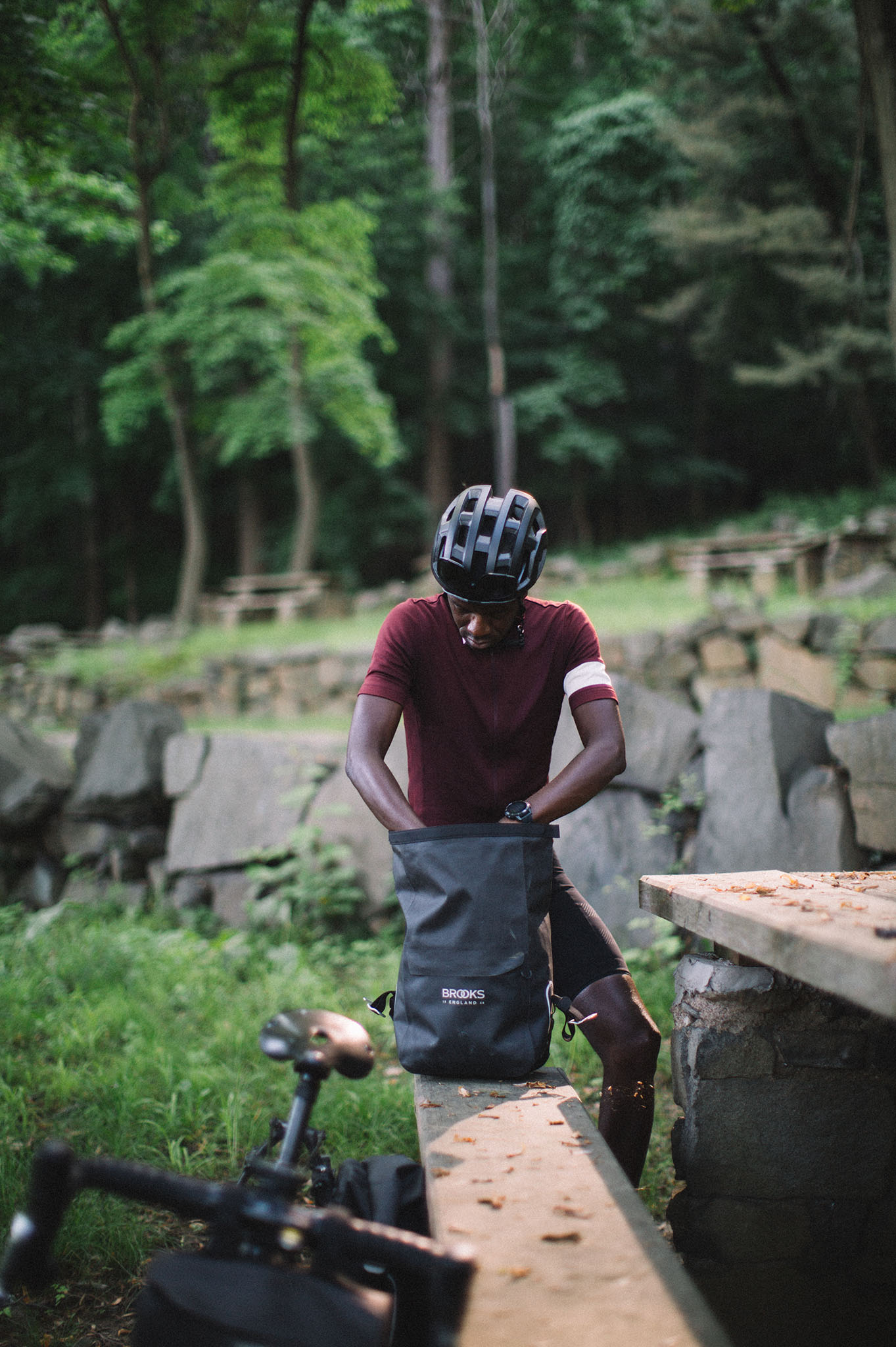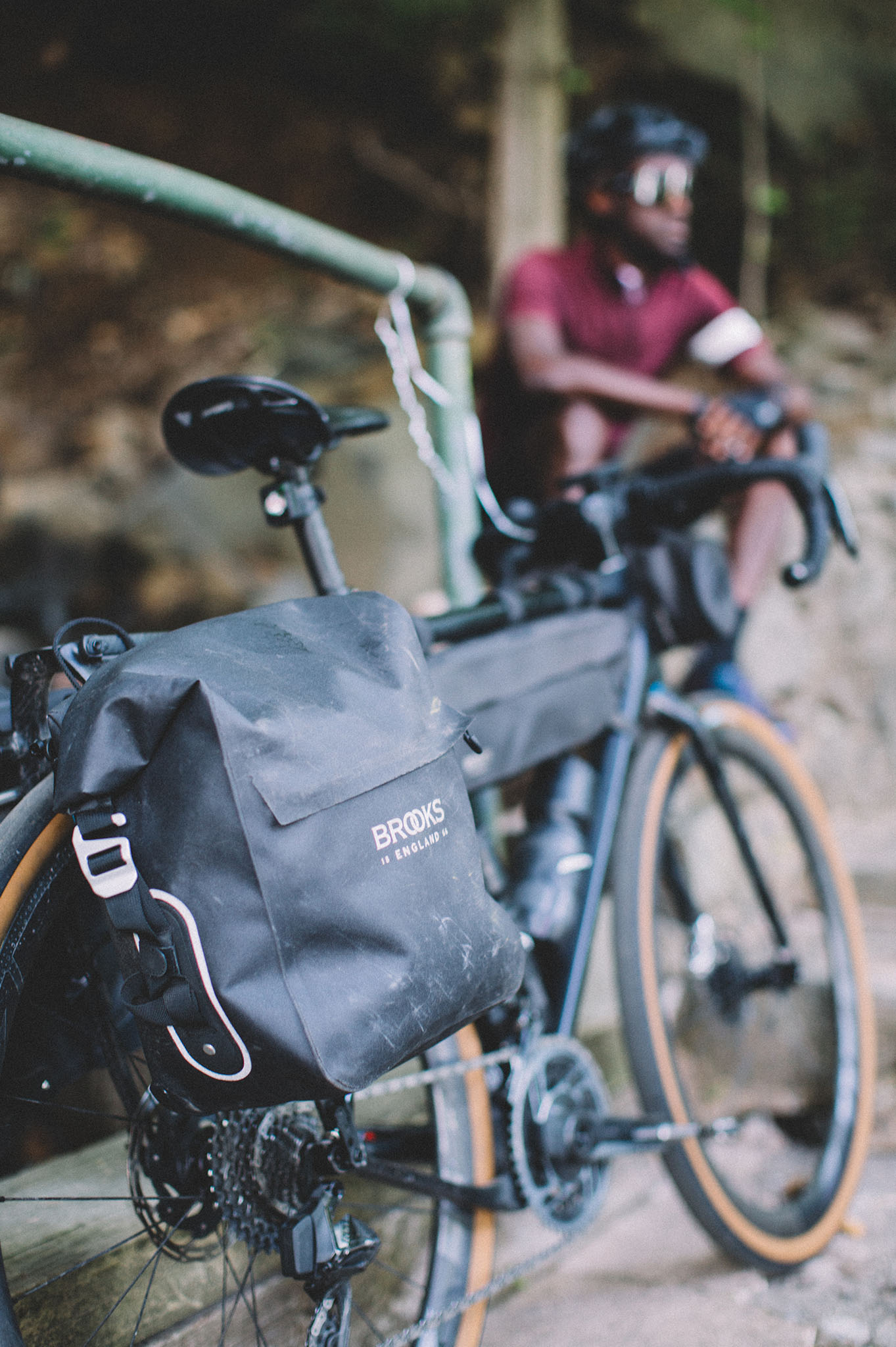 "In my brain, I knew that I was going to ride around the US. But when I left Vancouver, my objective was just to get to Seattle. That was like a 250-kilometre ride. I did it in two days. Then when I got to Seattle, I said 'Ok, my objective is to get to Portland.' That's maybe 300 or 400 kilometres. Then from Portland, San Francisco. From San Francisco to LA, etc."
"I broke it down into little pieces. If I had told myself that I was going to ride around the whole US, day by day, I would have been discouraged. To avoid getting overwhelmed, I just took each segment as its own little adventure."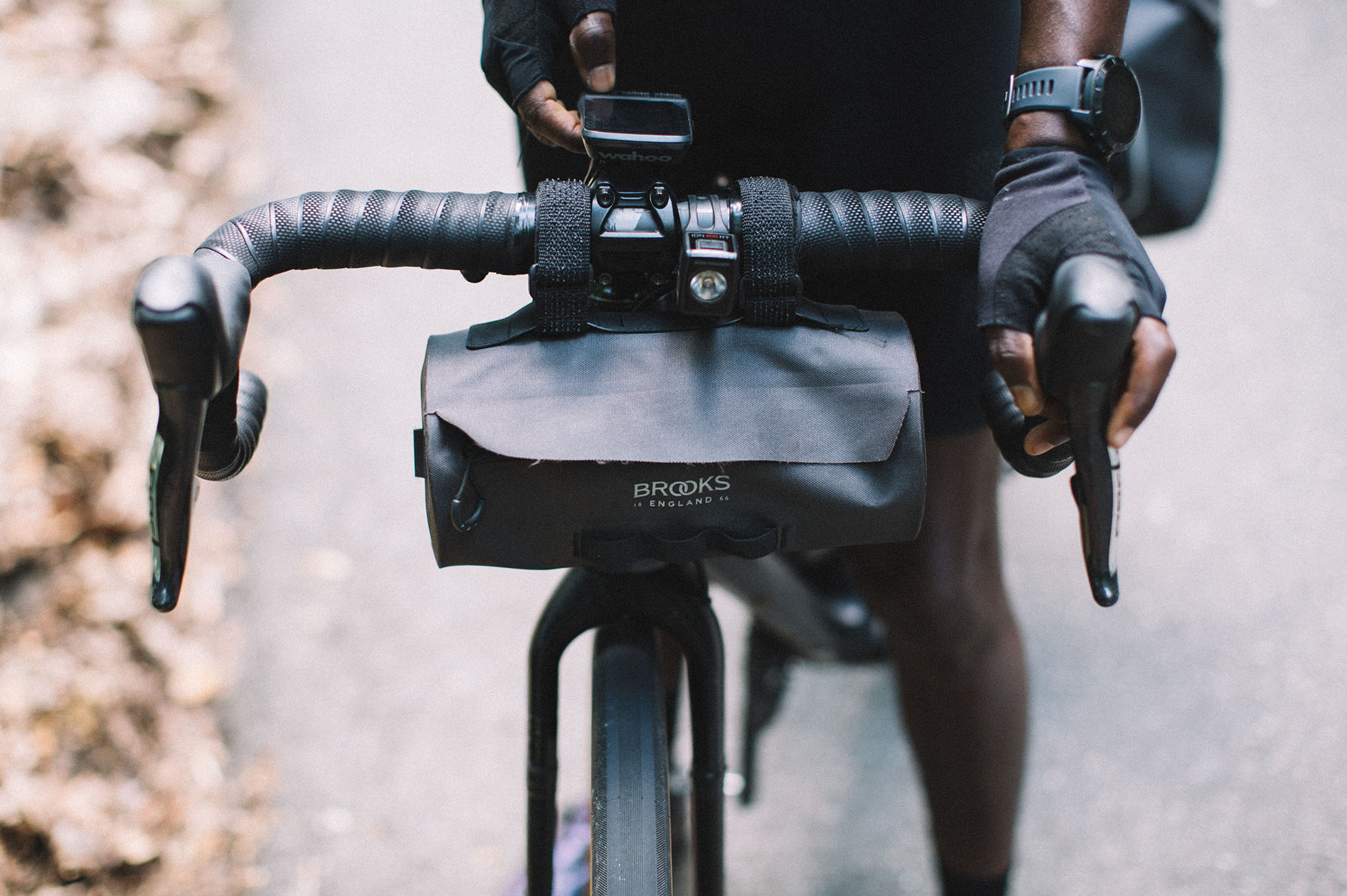 Further motivation came from finding the right cause to support with his ride and for that JaBig selected World Bicycle Relief.

"When it came to raising money through my ride, I thought, 'What if I started a charity that provided bicycles to children so that some of them can get to school?' But then I figured, if I'd thought of it, someone else must have too. A simple Google search turned up World Bicycle Relief, and I was pleasantly surprised. They had already solved a puzzle that had been bothering me which was: if you take a bicycle from Canada and ship it to Africa, what happens when it breaks down?"

"This charity came along and they do something smart, which is, they just ship the components to where they're needed. And someone on the ground puts it all together, which makes it not just a charity but job creation. It creates a whole economy. It's empowering. I contacted them and they were happy to have support from my ride, and we went from there."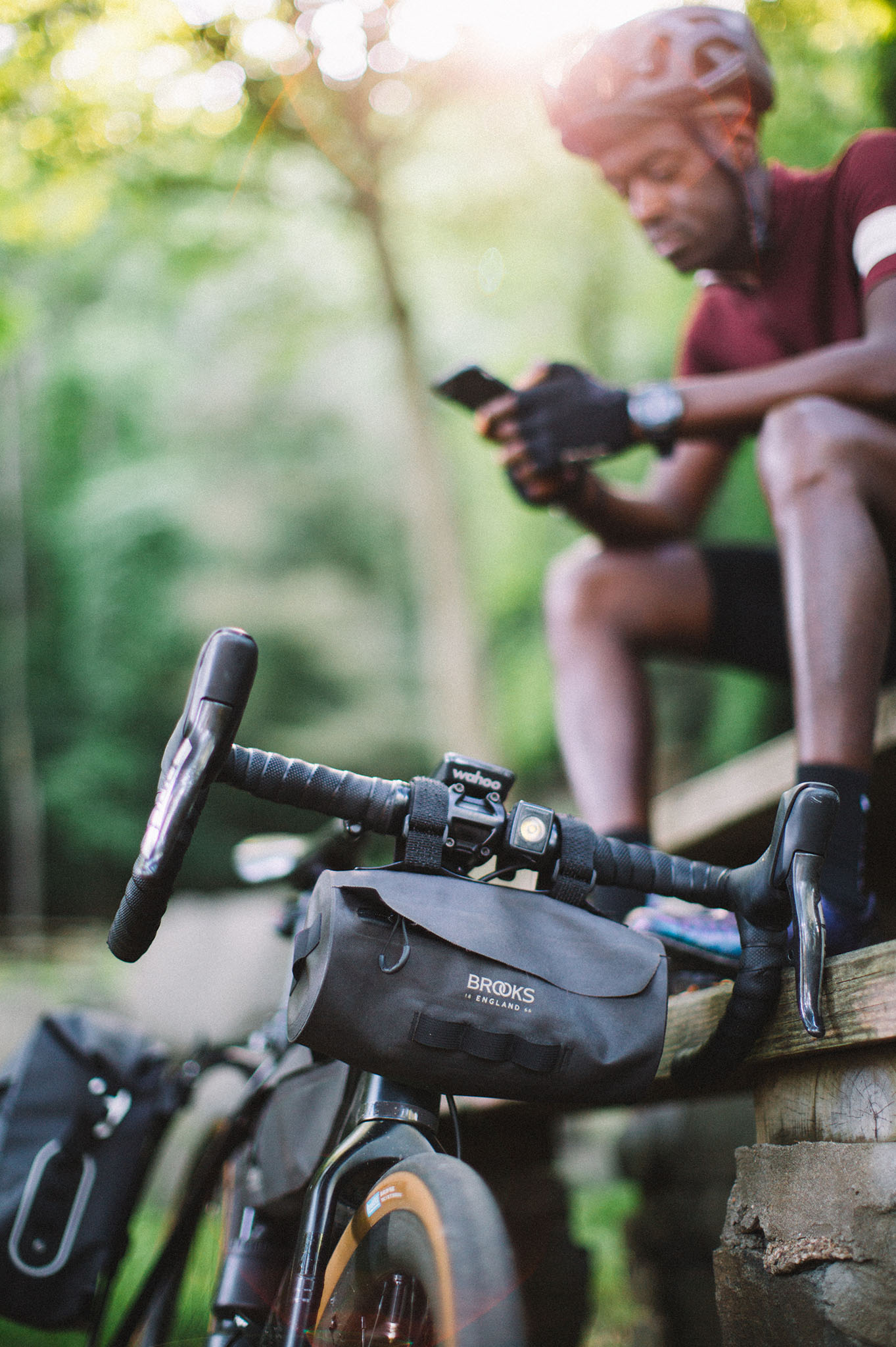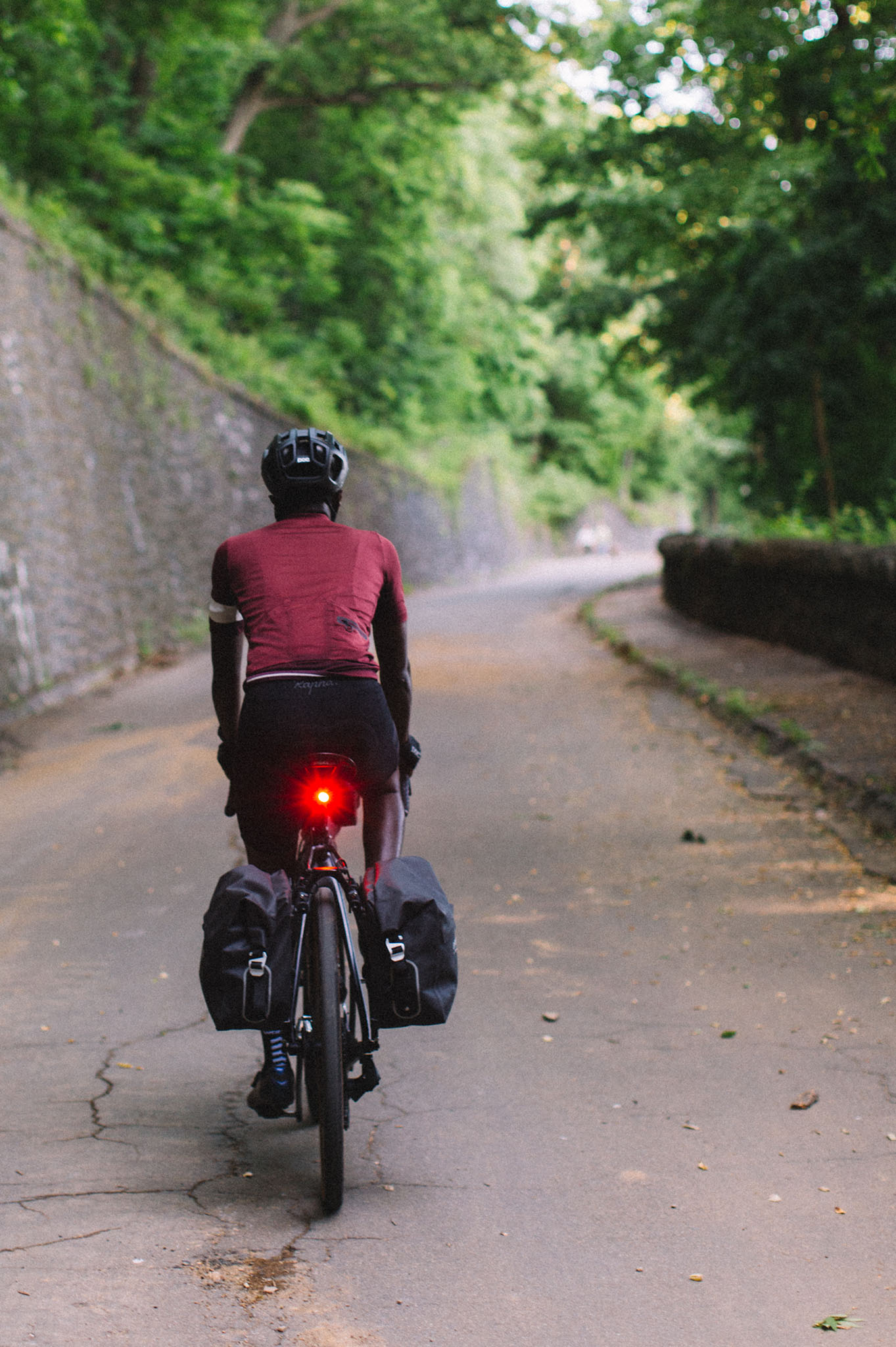 Fully packed, on the road and riding with a cause, JaBig had a long trip ahead of him, travelling at the speed of cycling through remote areas and big cities alike. But nearly everywhere he went, he had the support of his community. Perhaps a local bike shop had seen that he'd be passing through and would reach out to offer their services or maybe a friend of a friend had a guest bedroom to share for the night. Each interaction proved that sometimes social media actually lives up to its name.

"I didn't lack anything thanks to my community. My community hosted me, fed me, gave me directions. Sometimes my community came and rode with me to break the wind. They kept me company. They introduced me to their friends or family members. People would randomly meet me on the side of the highway to give me water or food. That's thanks to my music and cycling communities. And that's a privilege that not all bicycle tourists are privy to."

There were, however, times when JaBig was unable to connect with his online community. During those segments, he found support from another helpful source: the kindness of strangers.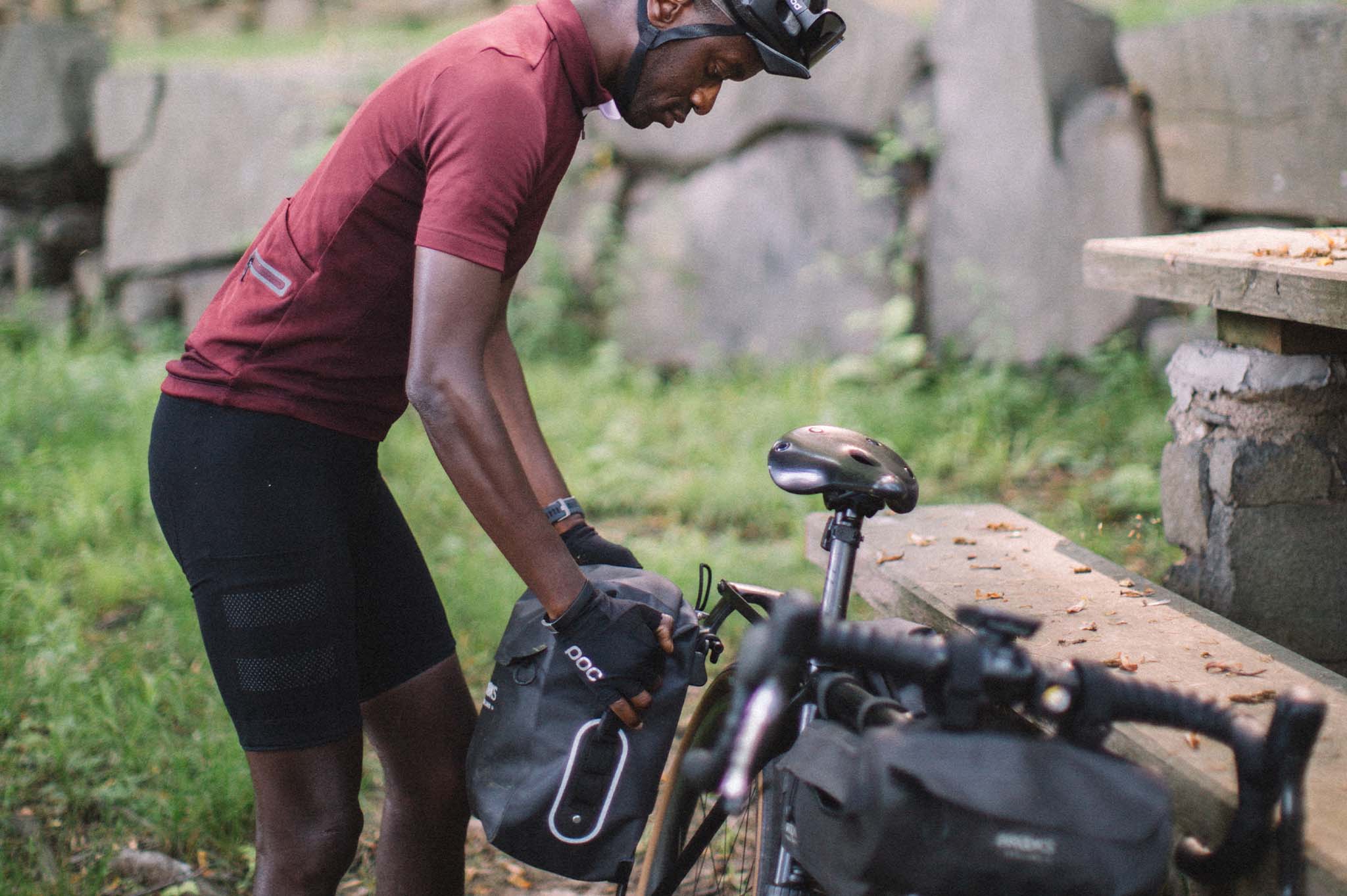 "The US is a very nice place and it's very beautiful, but the one thing that will never fade from my mind is just how much kindness was directed towards me there. I'm a human being, I'm not perfect. I don't know that I'm deserving of the kindness I was given. However, I'm very grateful for it. Without it, I don't think I would have made it. It would have been hell."
With headwinds a constant companion and lack of access to healthy food options a serious challenge through large, rural areas of his ride, JaBig pushed on, tired but continuing to take things one day at a time, moving ever forward towards reaching his goal.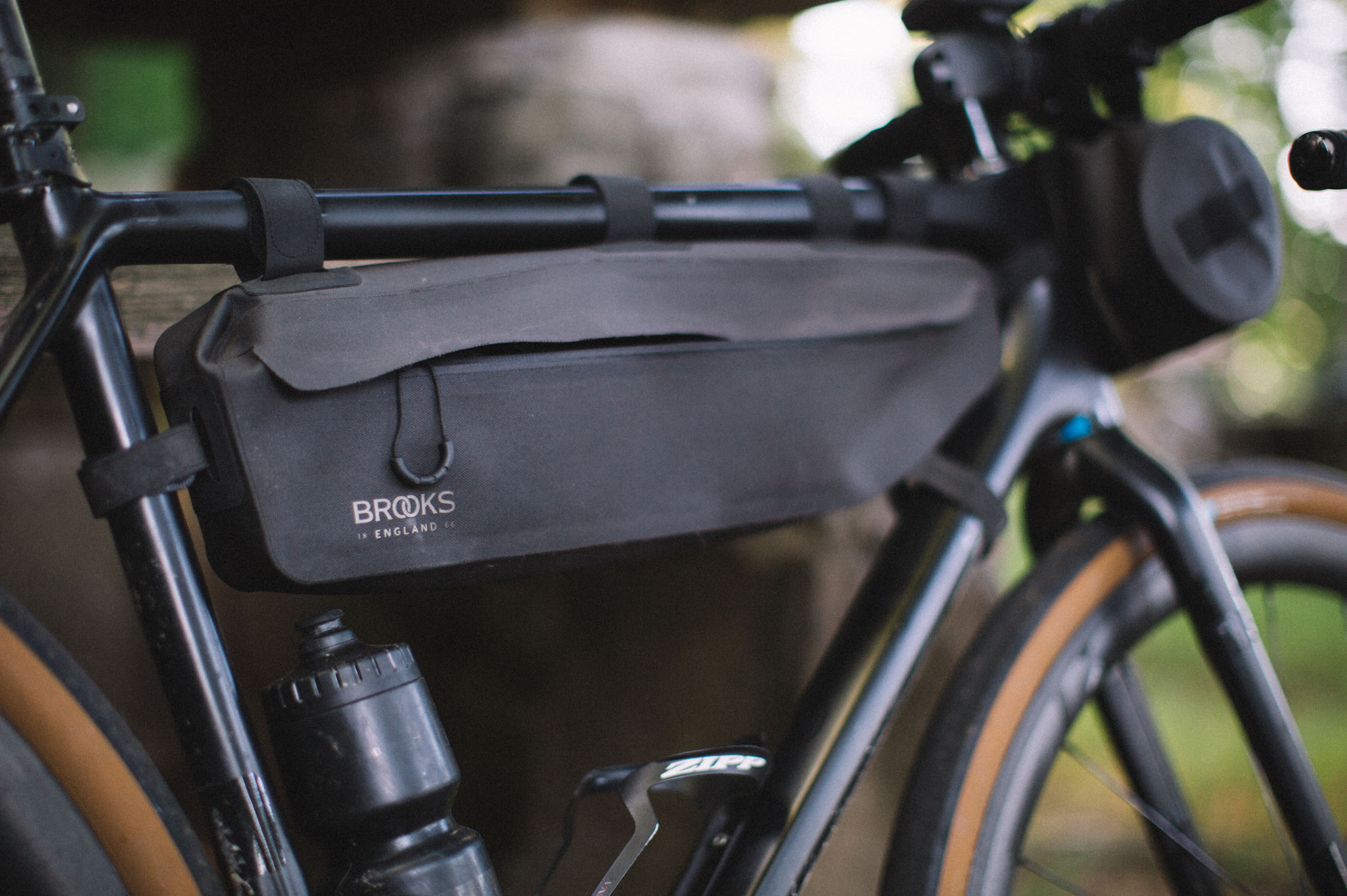 "I honestly didn't feel like I was almost done till I got on the bridge back to Seattle, which meant that I had like four kilometers left. Even then, I went to a park and sat down. I took photos, calmed myself down, waited on my host who I was staying with in Seattle. As we rode in together, it finally hit me: I'd just ridden around the US."

Speaking with JaBig two weeks after the end of the trip, it's clear that the reality of his accomplishment hasn't yet fully sunken in. "I still wake up feeling like I need to go, and then I think, 'Am I dreaming? Did I ride around the US?'" or the scale of his impact for World Bicycle Relief. To date, his ride has raised nearly $20,000 for the charity.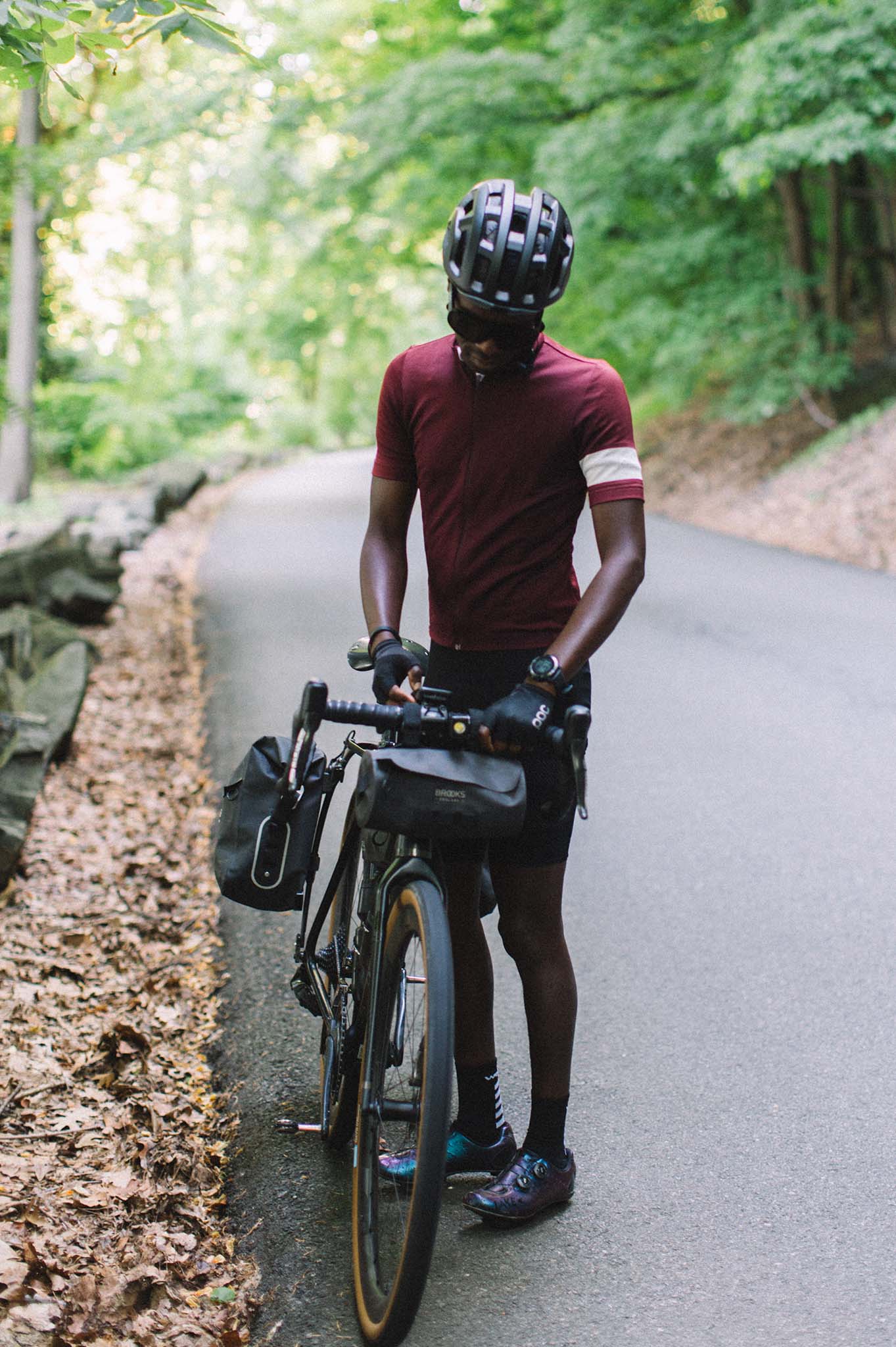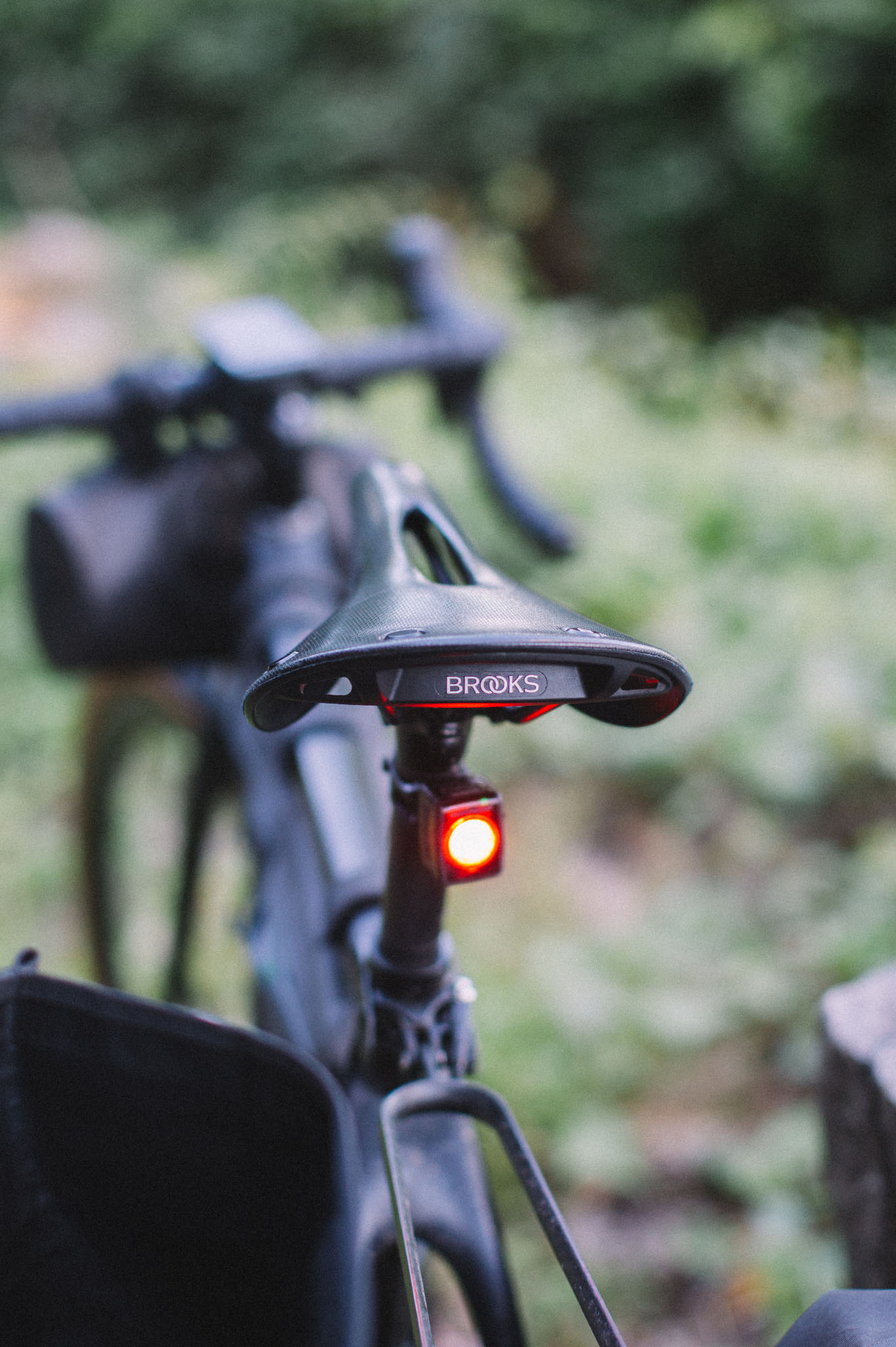 "I ride bicycles for fun and adventure, which is really a privilege. But to know that behind that, I also get to empower someone to pursue opportunities, that's a bonus. It's crazy. For some, a bicycle is the link to opportunities. To know that I'm responsible in facilitating that link, it's not only a privilege, but I see it as my duty."
You can help JaBig continue to empower those opportunities by donating to his World Bicycle Relief fundraiser today. You can follow his adventures on @JaBig
JaBig's bikepacking essentials
More Journeys Stories