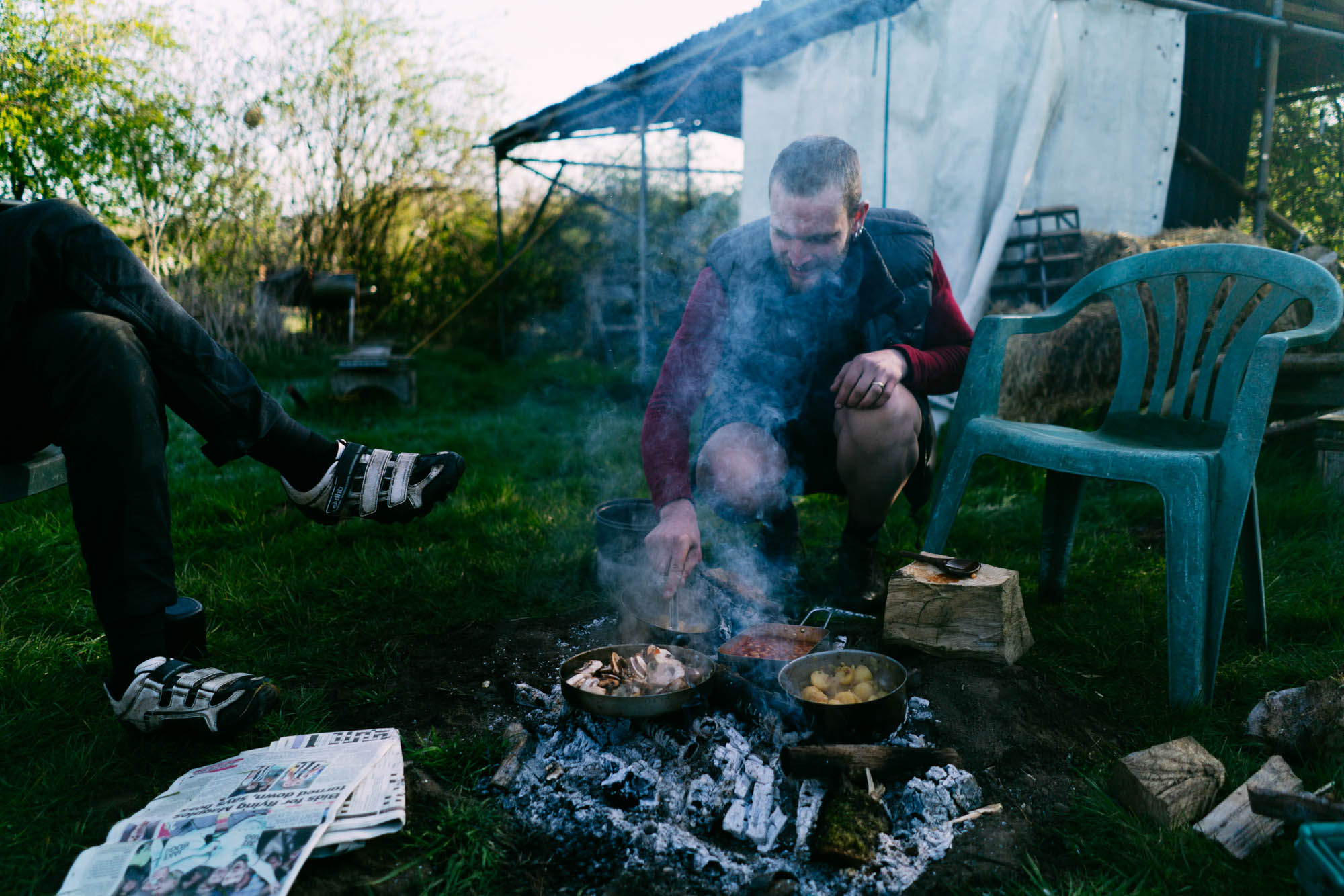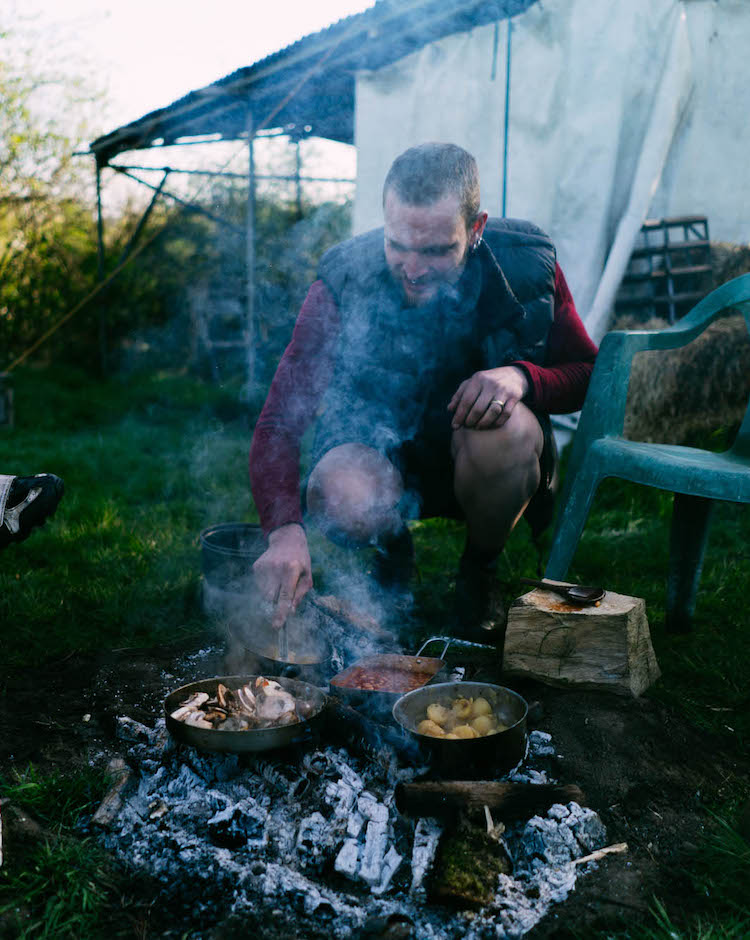 Journeys
An introduction to adventure riding 
Joining members of the Birmingham Bike Foundry on their first adventure riding course. 
By Ben Hudson
Beneath the shade of some of Derbyshire's oldest trees, Joe is showing us how to fix a broken chain. For some attendees of Birmingham Bike Foundry's first adventure riding training course, a snapped chain in the middle of nowhere could have meant a long walk. But with the aid of a quicklink, everyone soon knows how to get underway within a few minutes.
The weekend aims to prepare people for getting stuck into demanding journeys where you can't just call a taxi if, for example, you slash a tyre sidewall, but have to keep your calm as you rummage for your sewing kit in your saddlebag.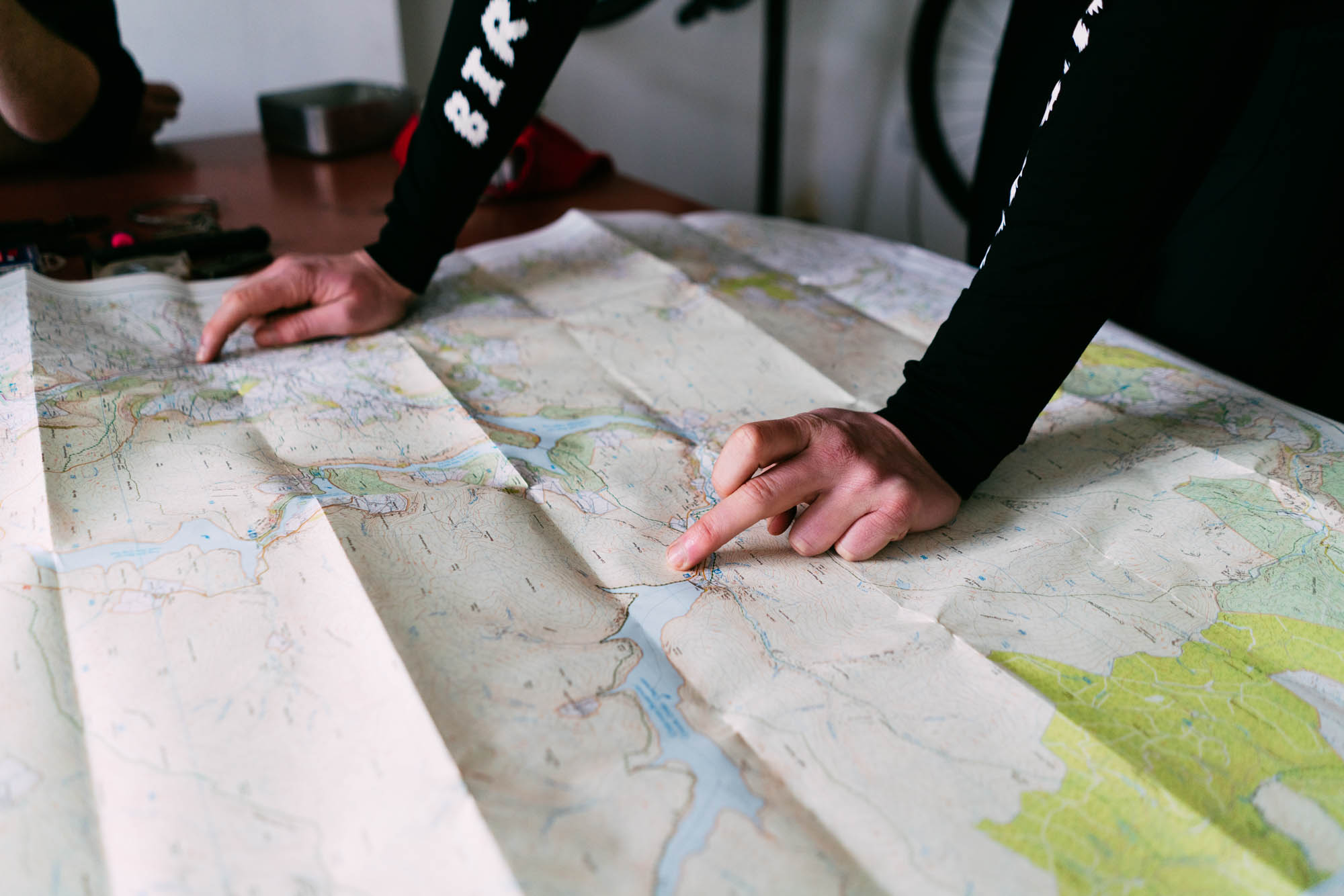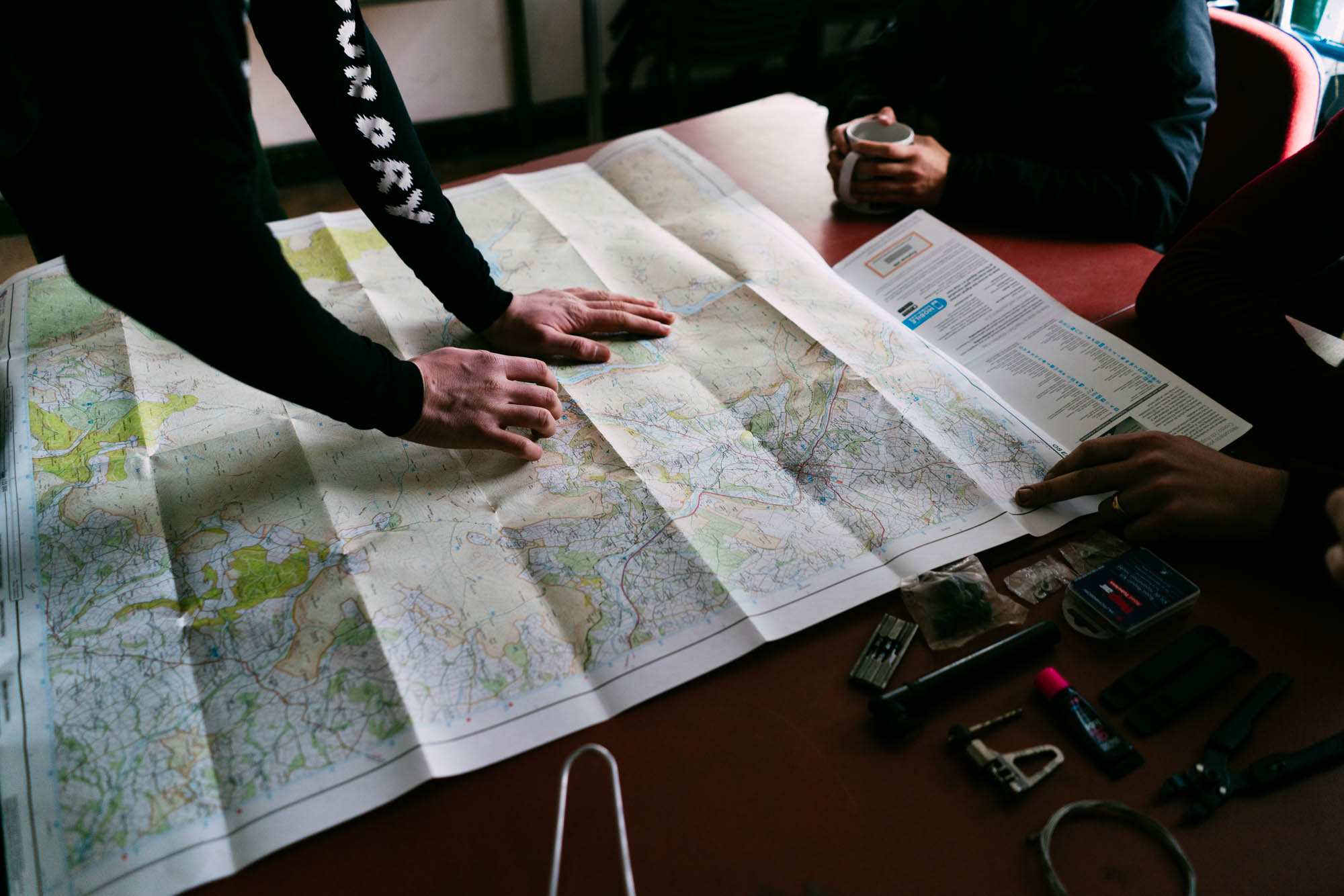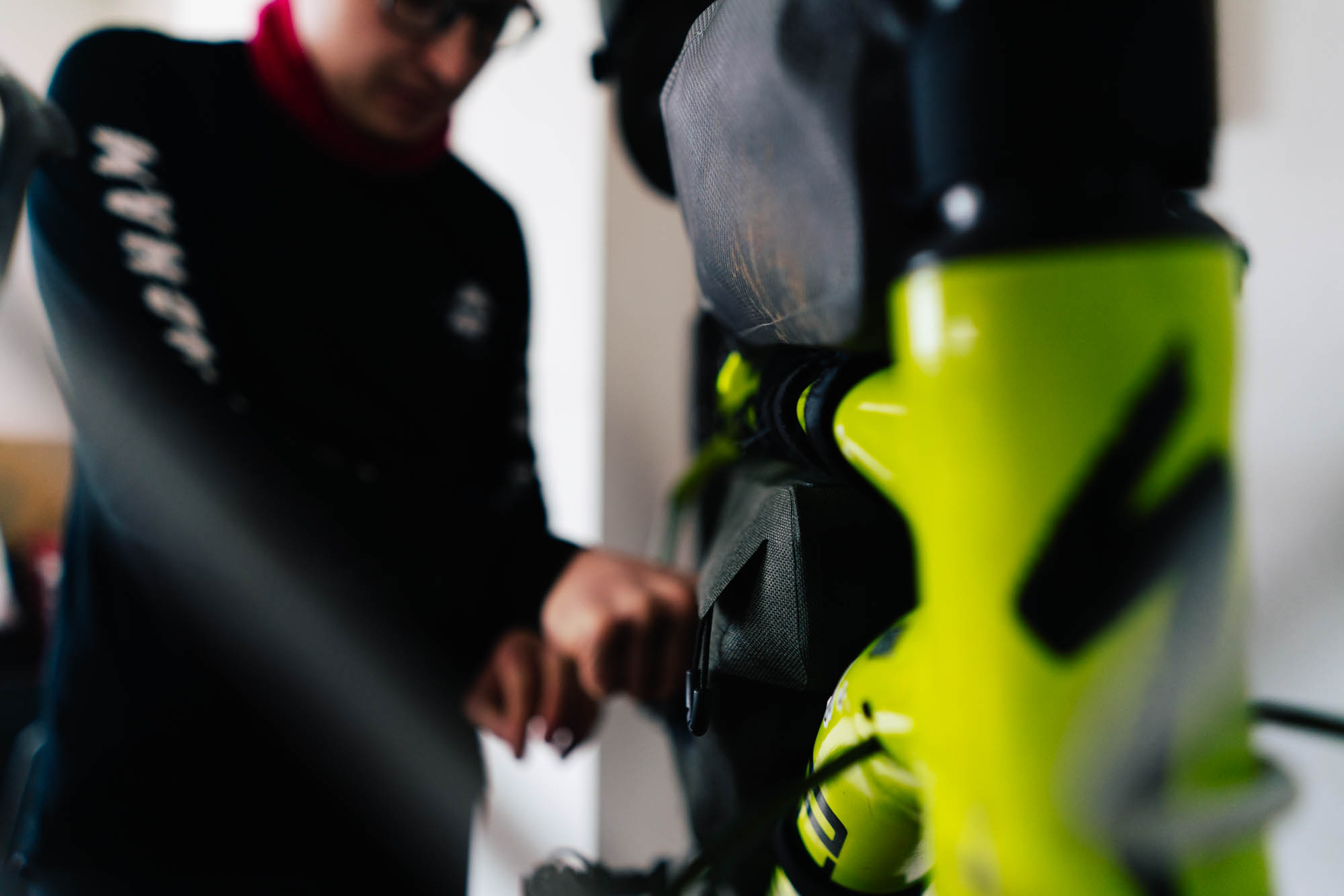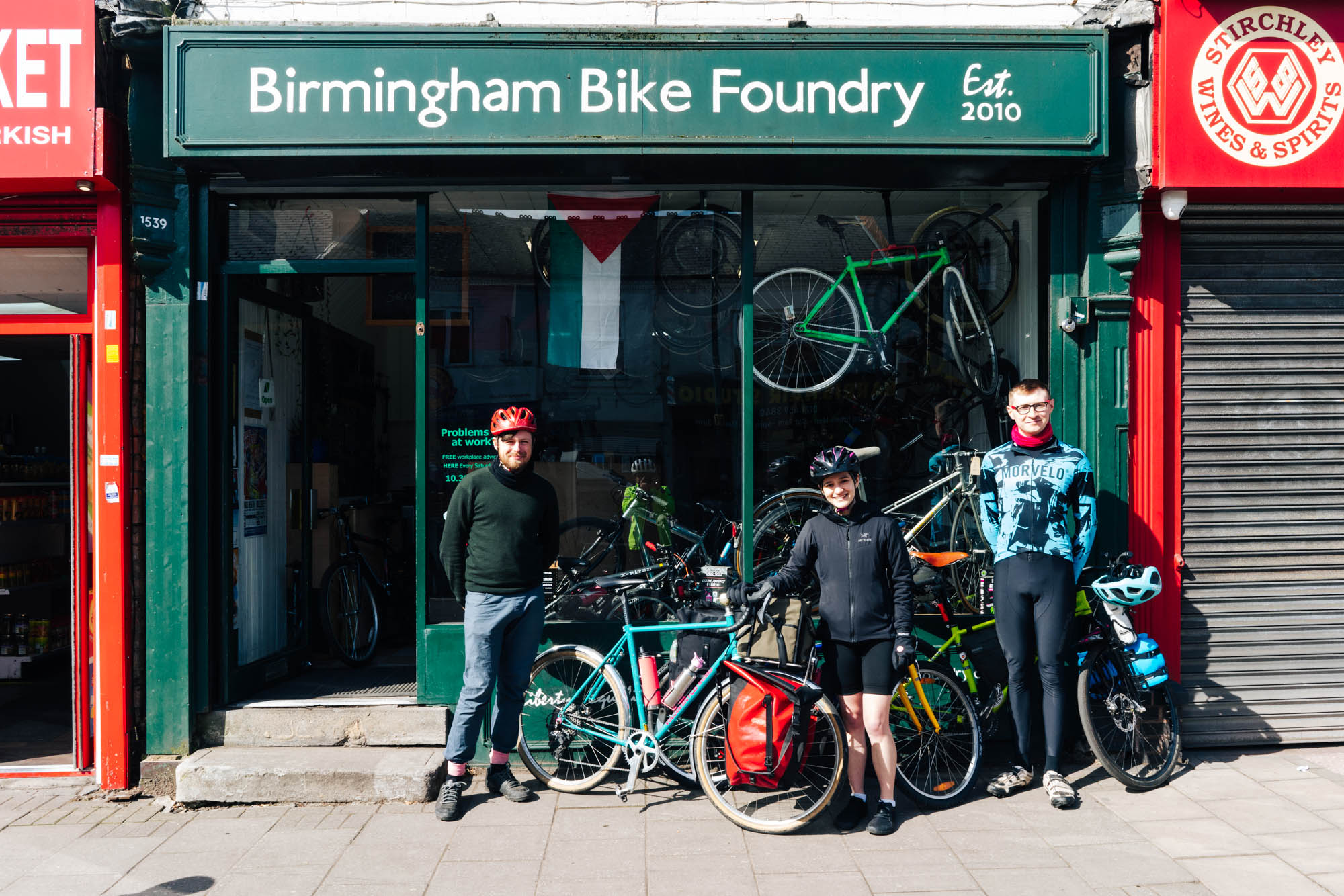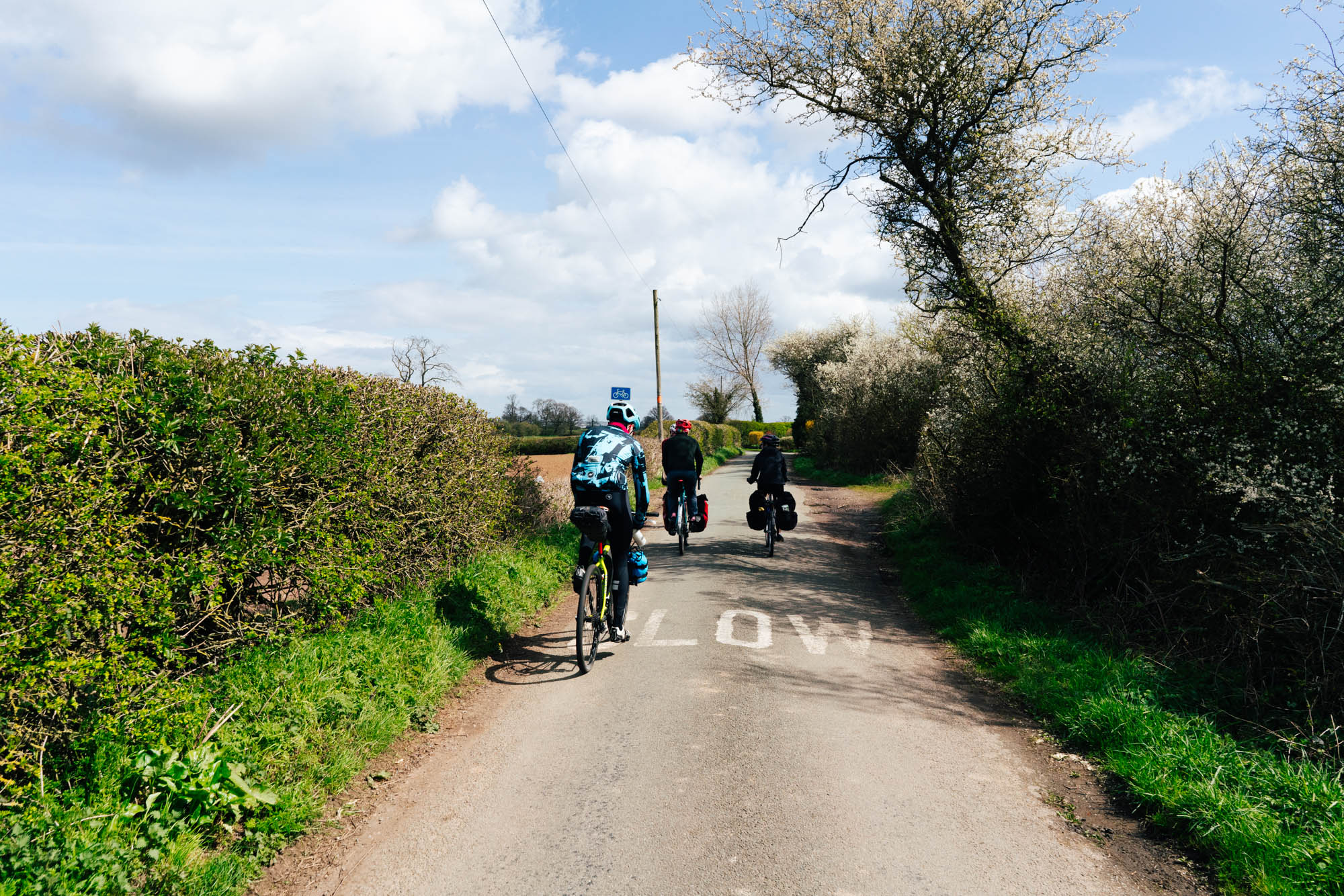 Despite a cold night, it's warm for April on the grounds of Kedleston Hall, the elegant parkland where we've stopped for our impromptu roadside repair class. At 6 am there was thick frost all around, and the loaf of bread I had been proving overnight to bake in time for breakfast had frozen solid. We had camped in the fields beside Wild Peak, a farm run by our friends in the co-operative movement – the perfect destination for a weekend course run out of Birmingham Bike Foundry, our workers' co-op in the noisy city.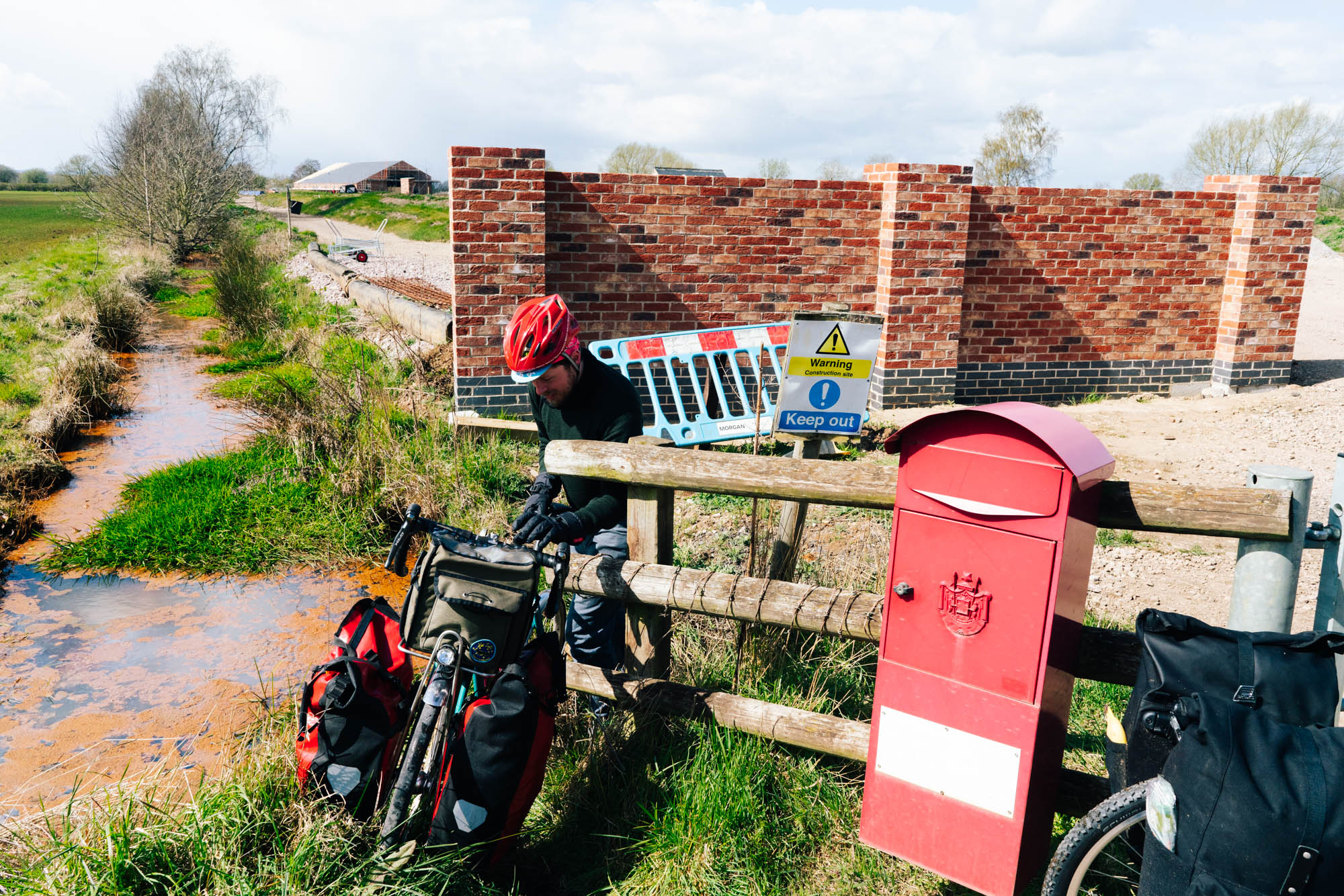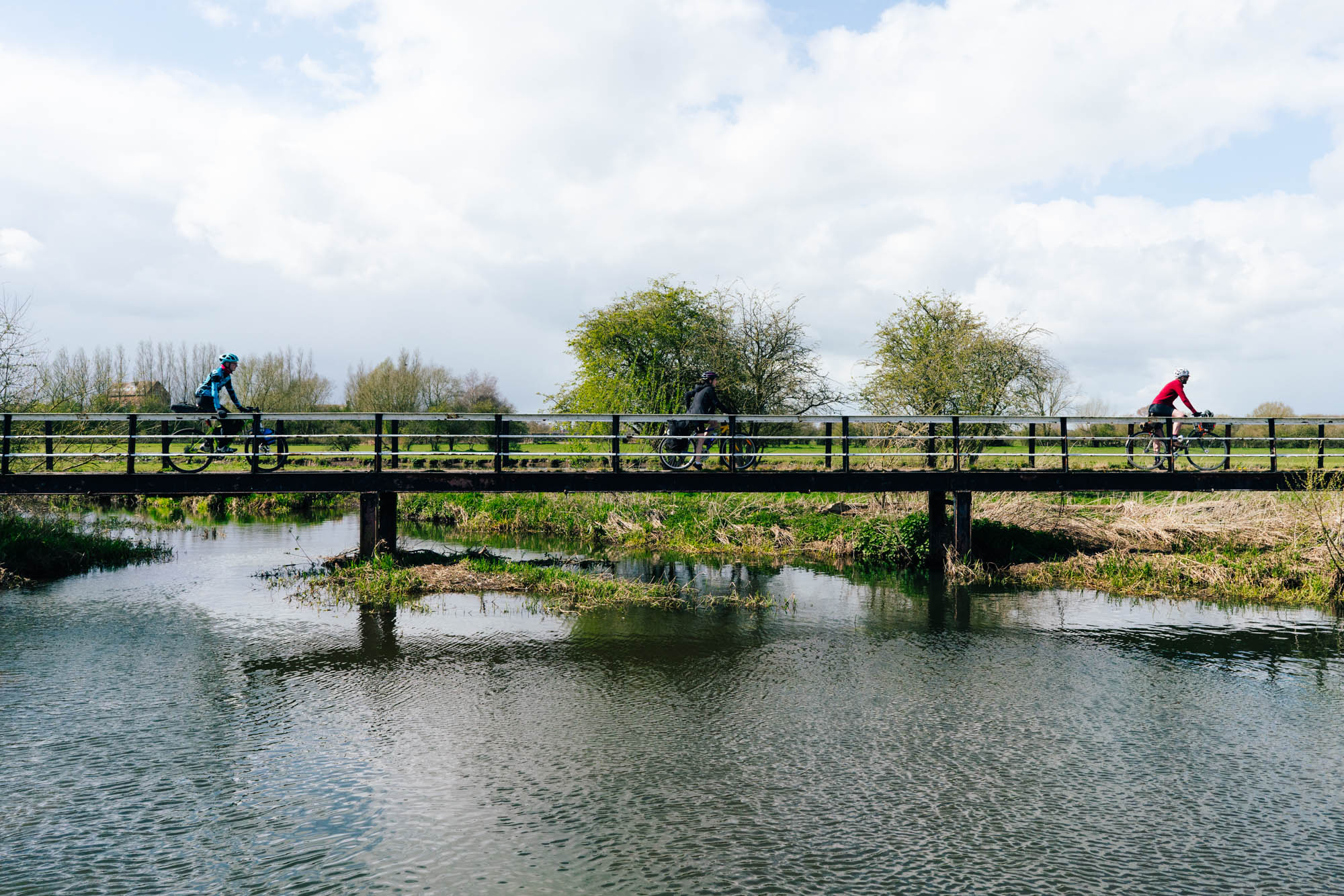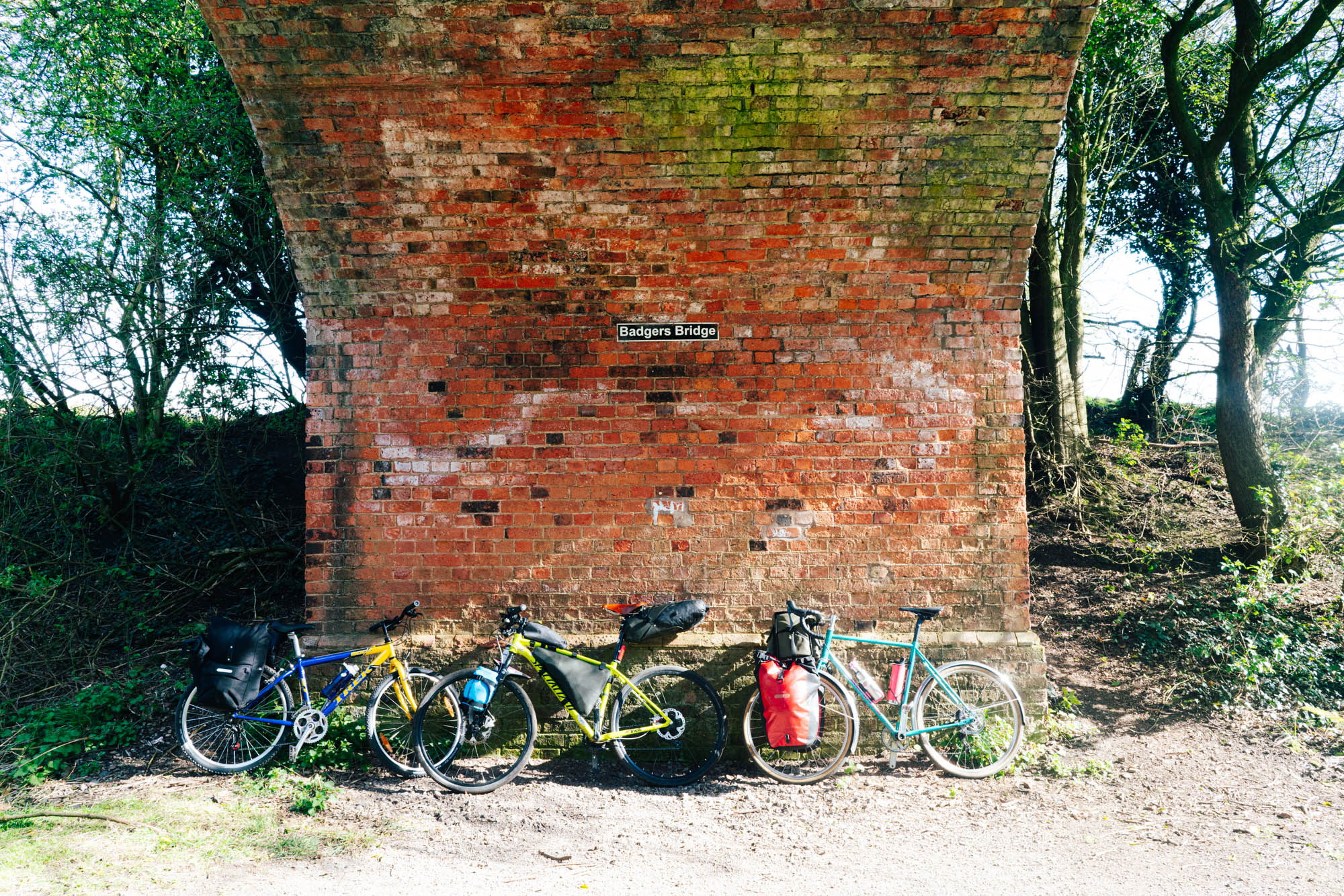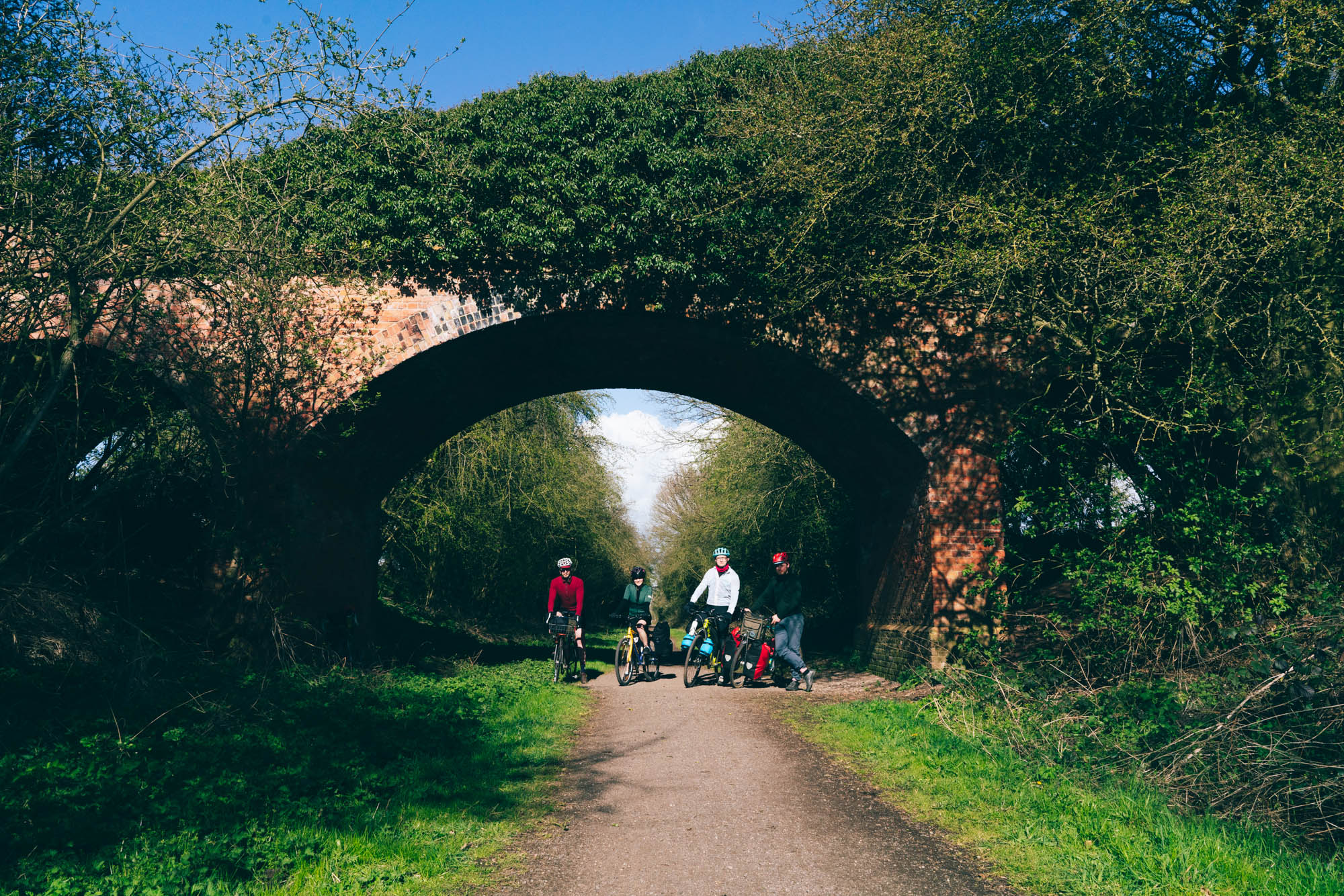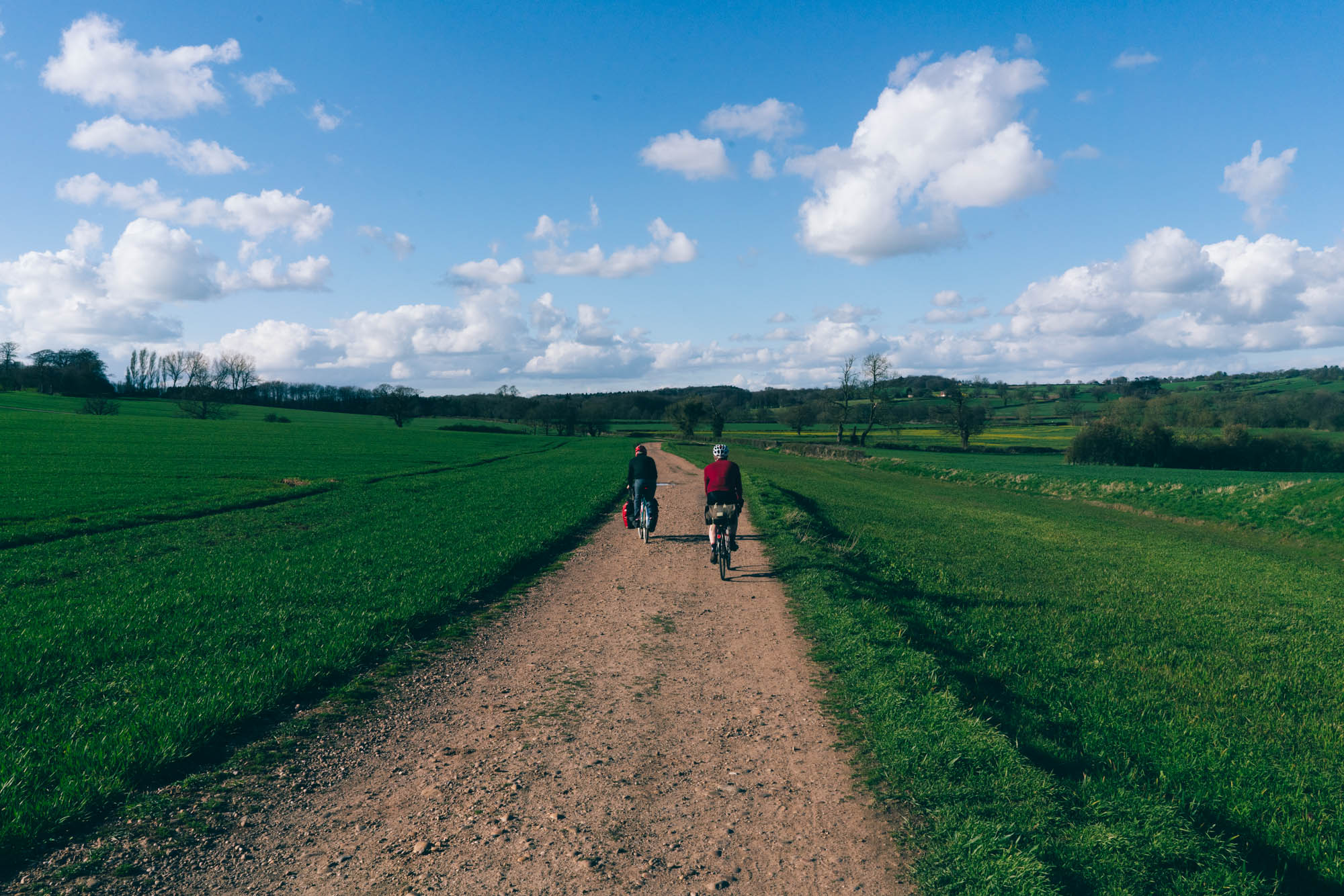 Our route takes in gravel roads, rough bridleways and smooth sections of quiet tarmac as we make our way from Lichfield to the Peak District, passing through the outskirts of Derby on the way. Near Fradley Junction, we join the canal and cross the three long bridges over the River Trent. An hour or so later we have the only bad weather of the trip, a chilling downpour of rain and sleet that lasts only ten minutes.
After the descent to Hatton, we eat lunch in the sun and hardly see a cloud for the rest of the trip. After a long easy run along a closed railway line, we put Derby behind us and cross two big climbs (and one steep gravel descent) into the Derwent Valley Mills World Heritage Site.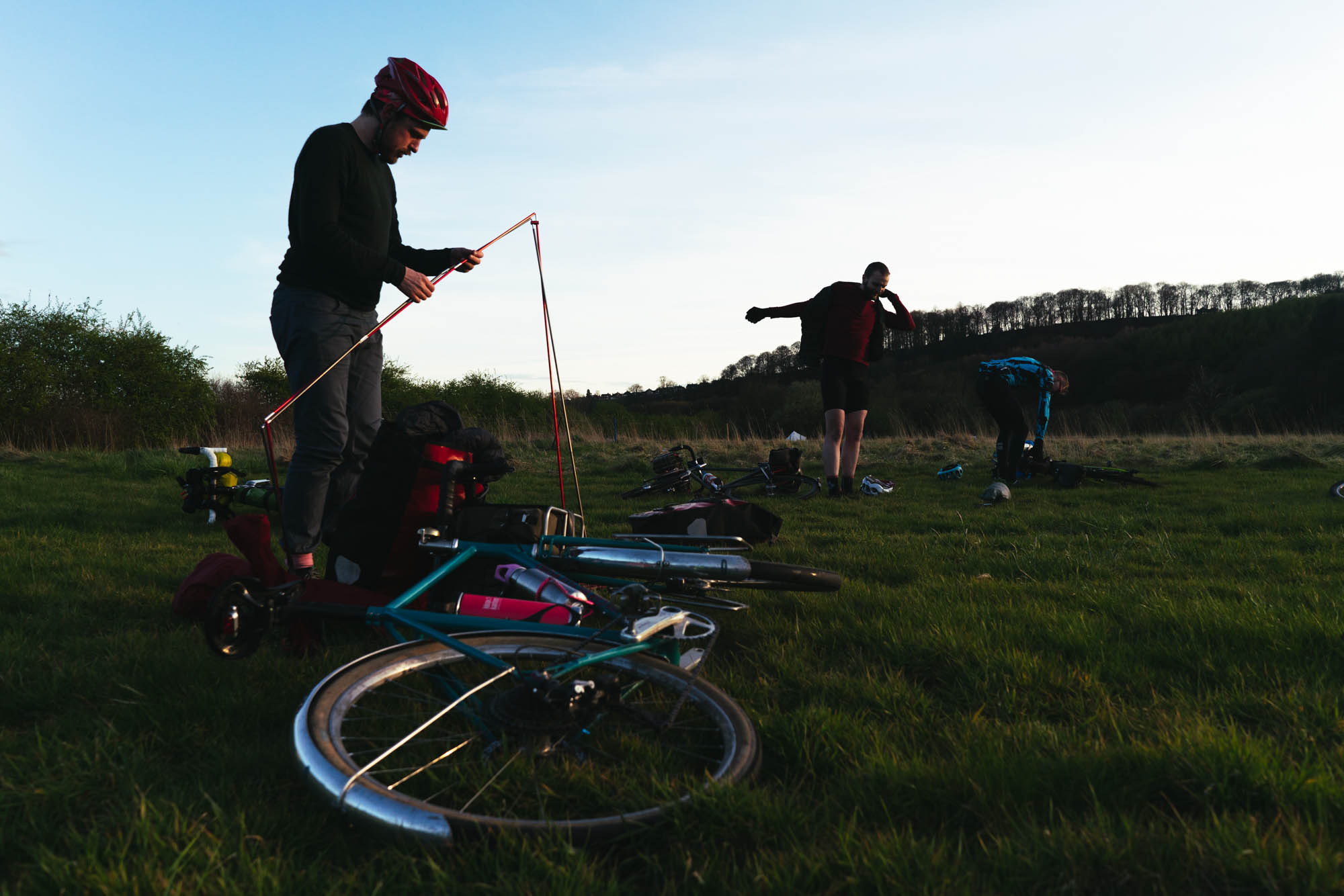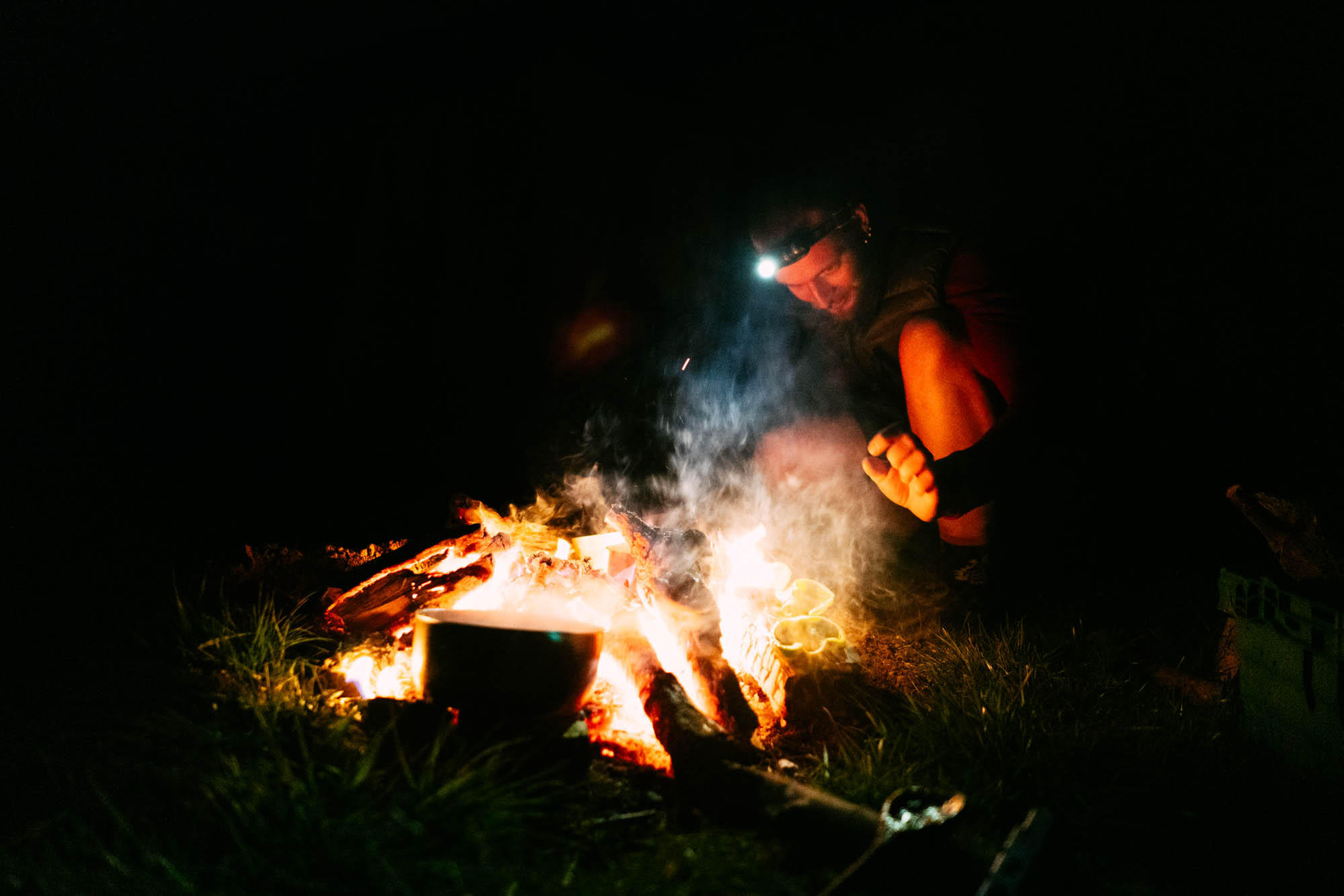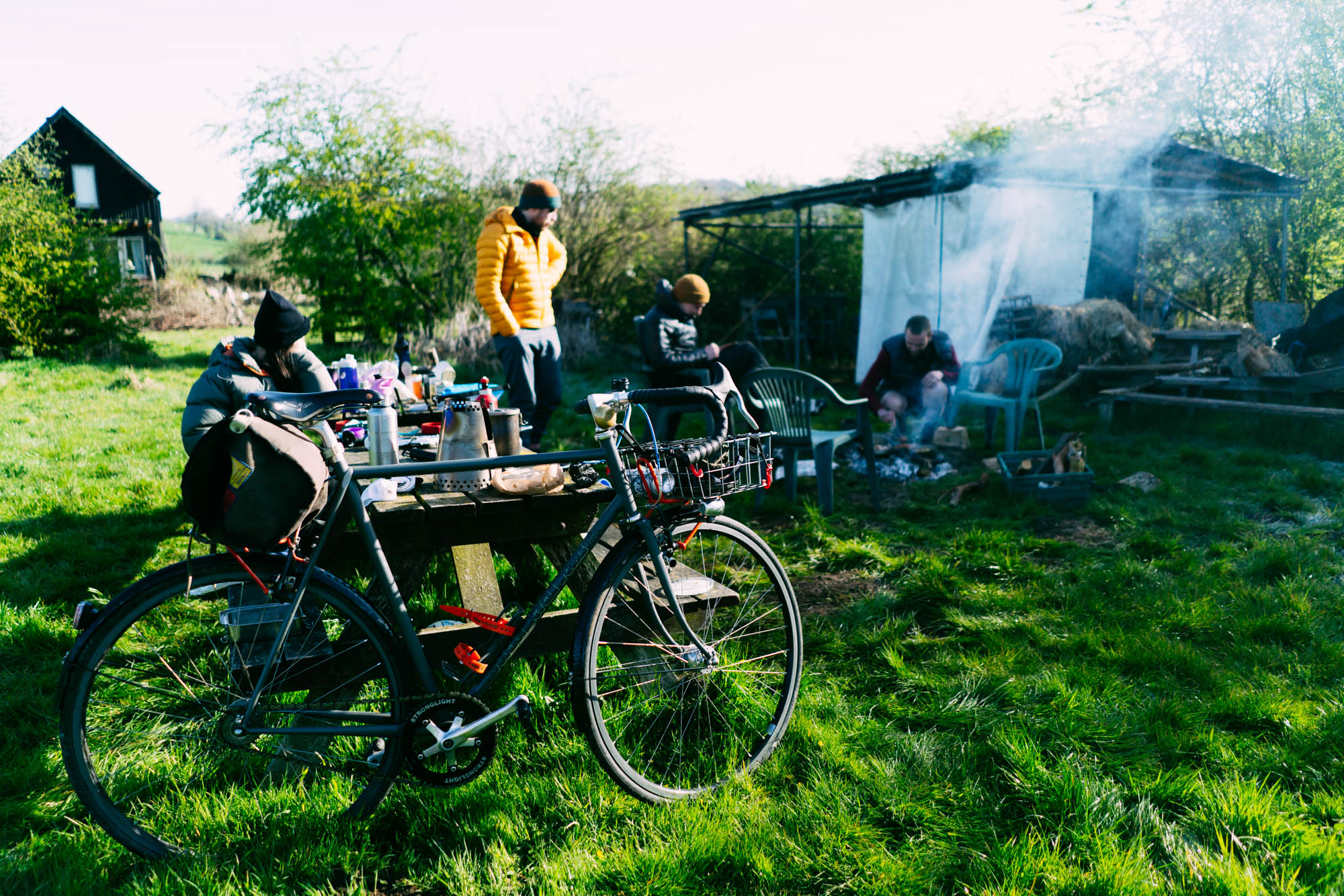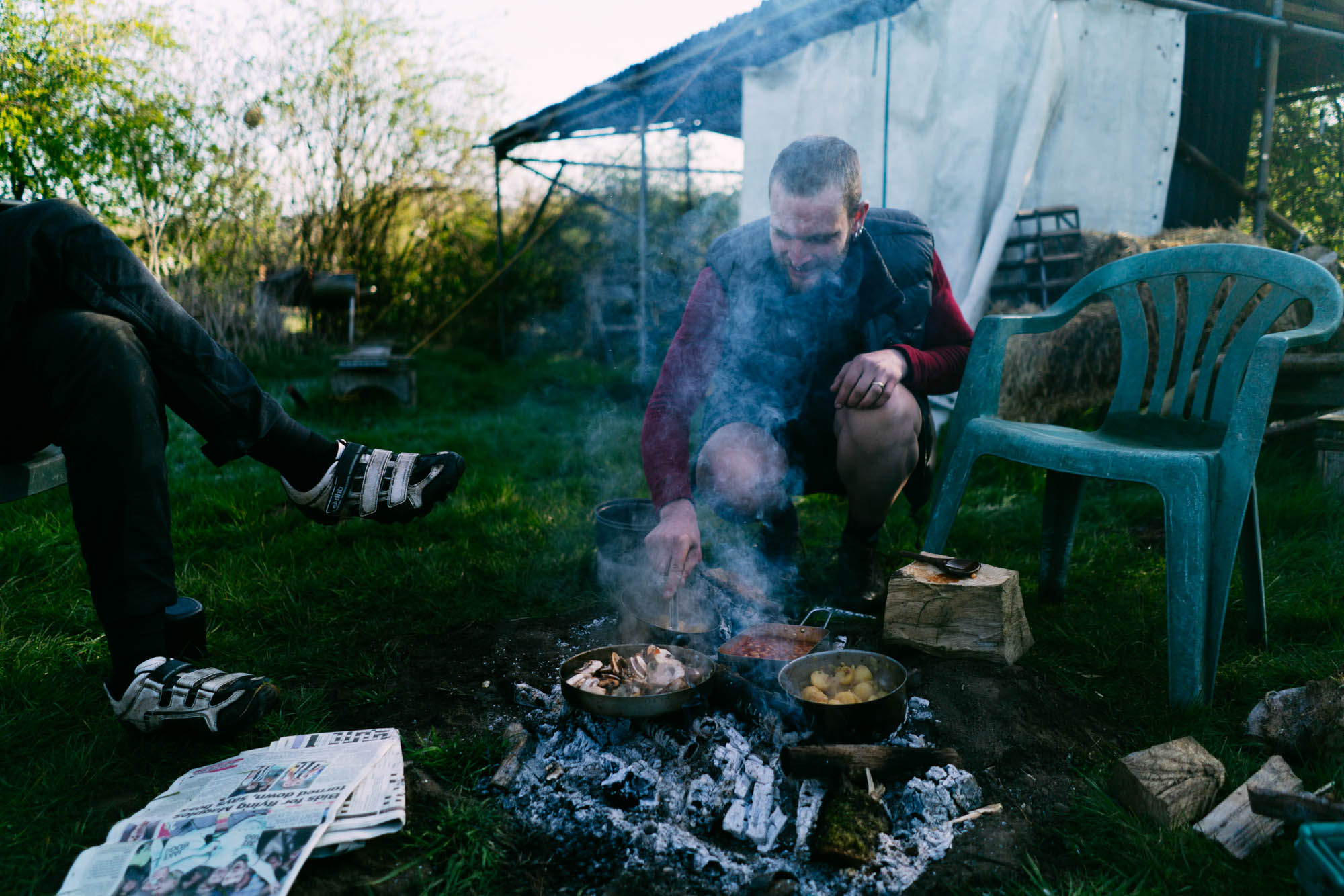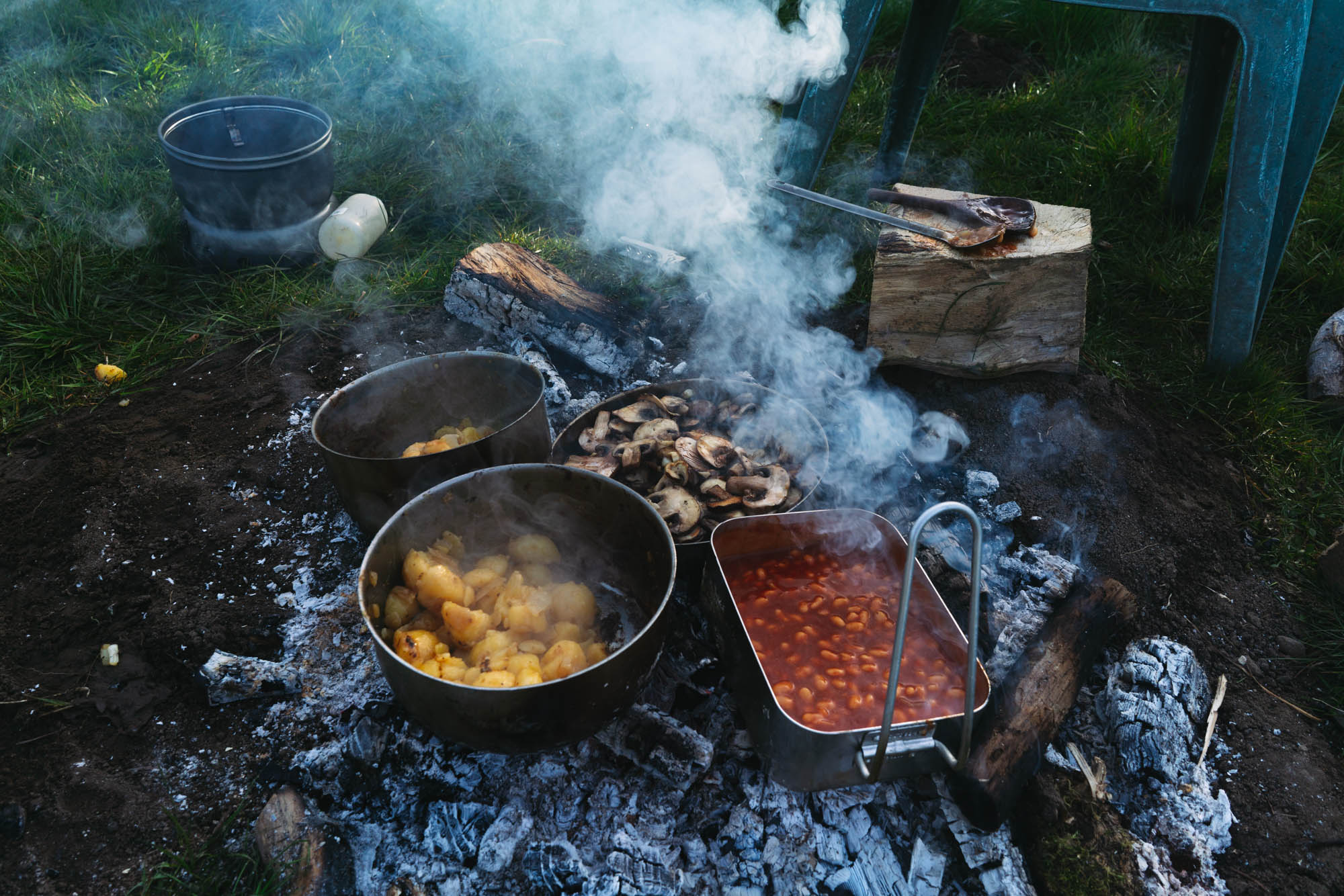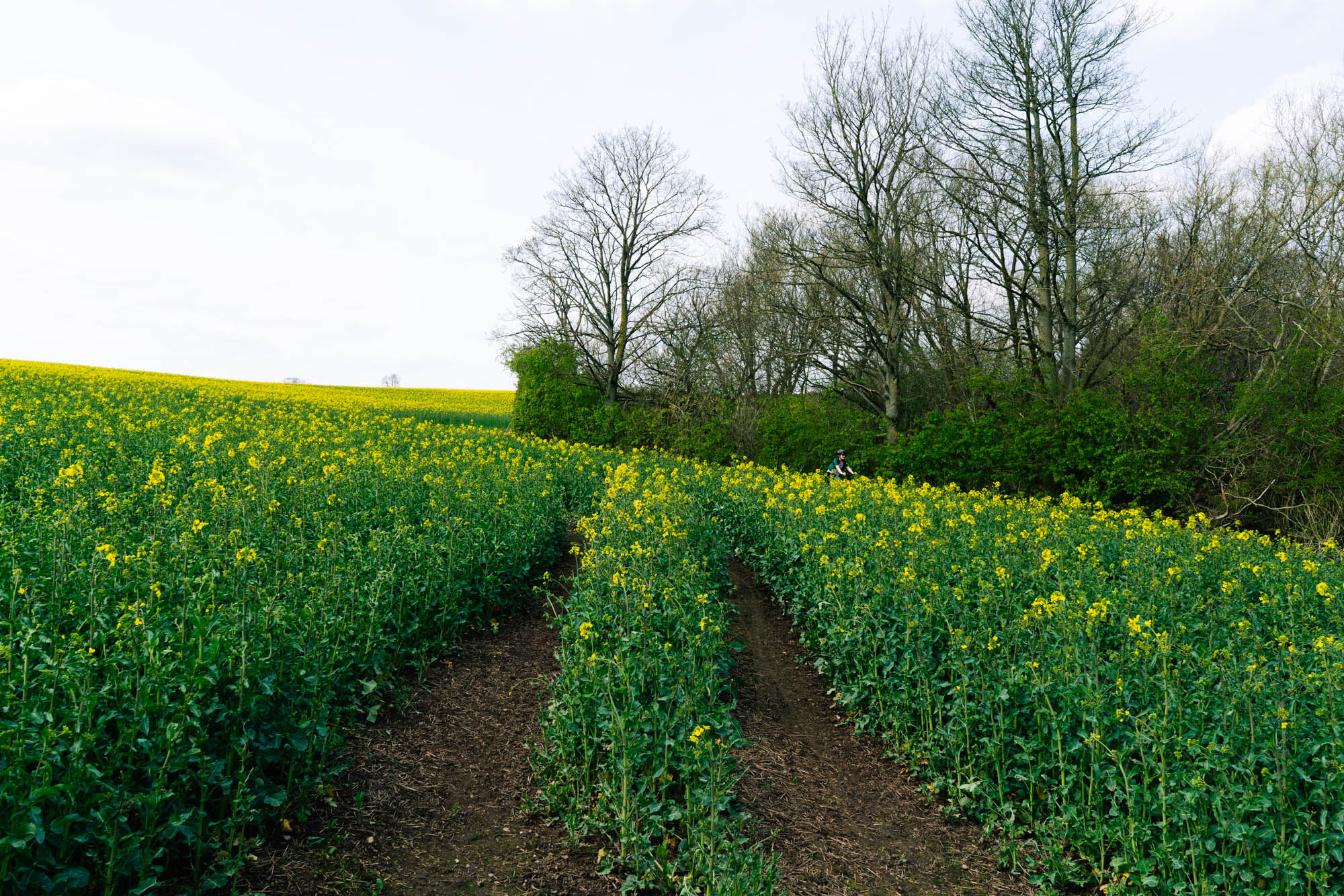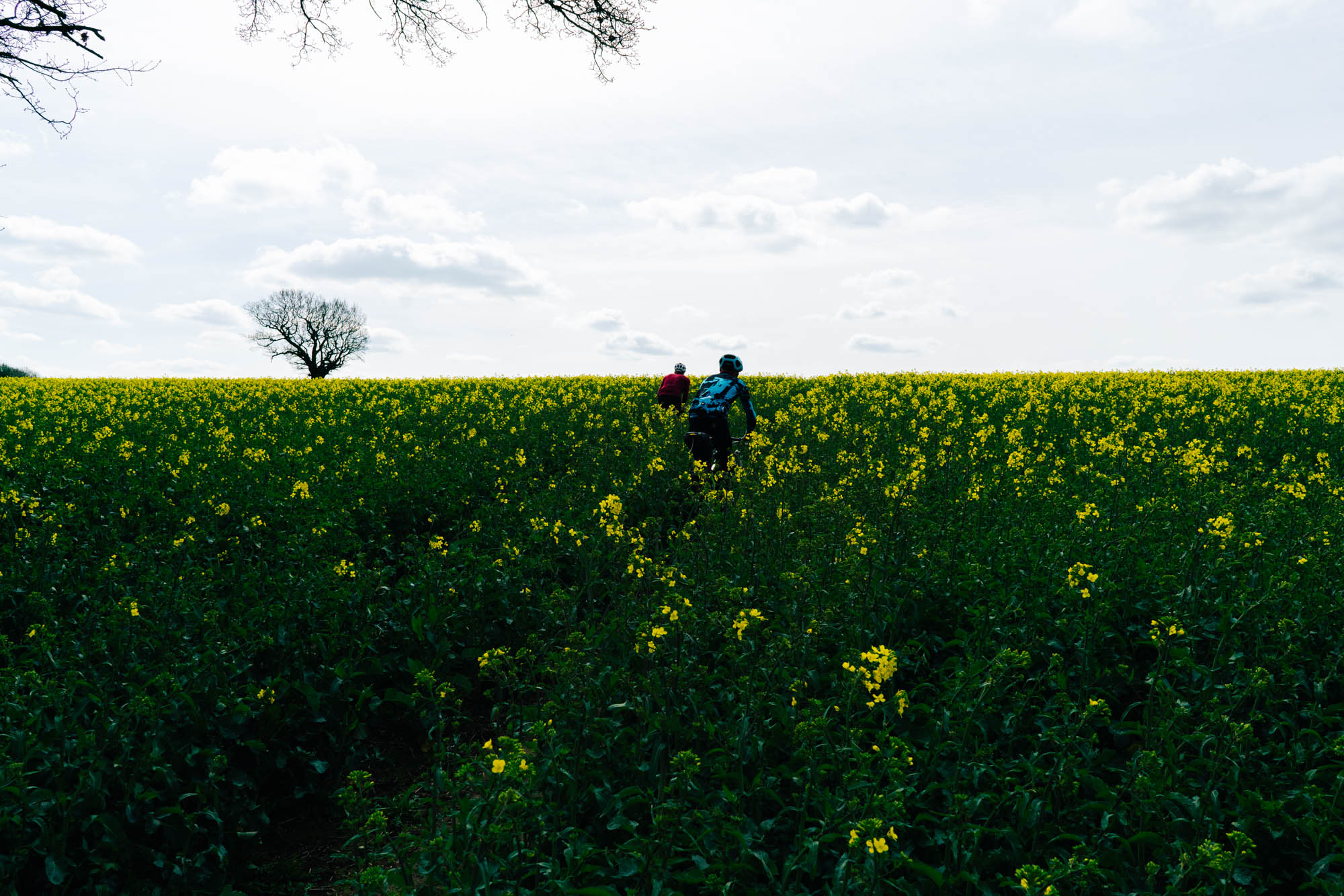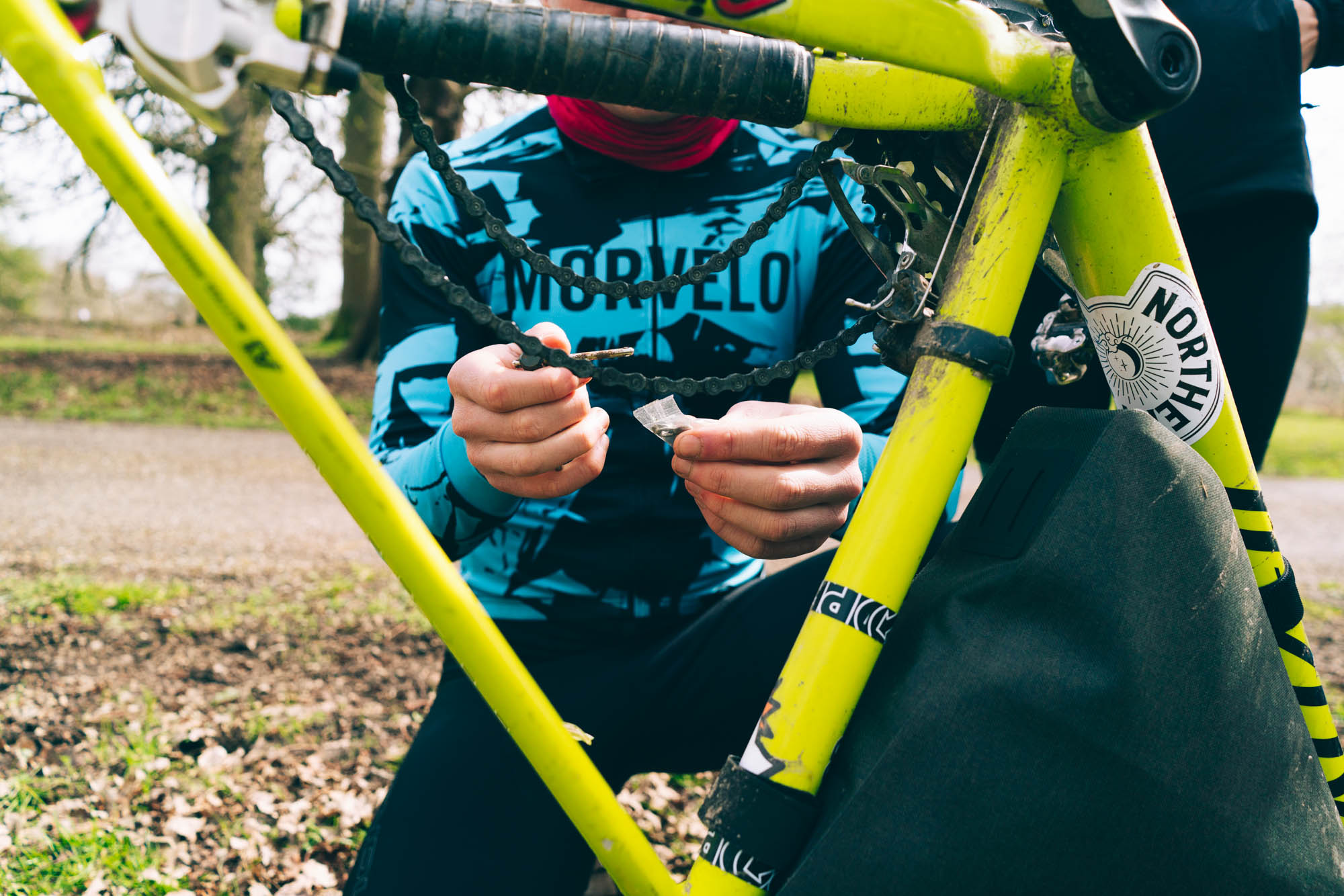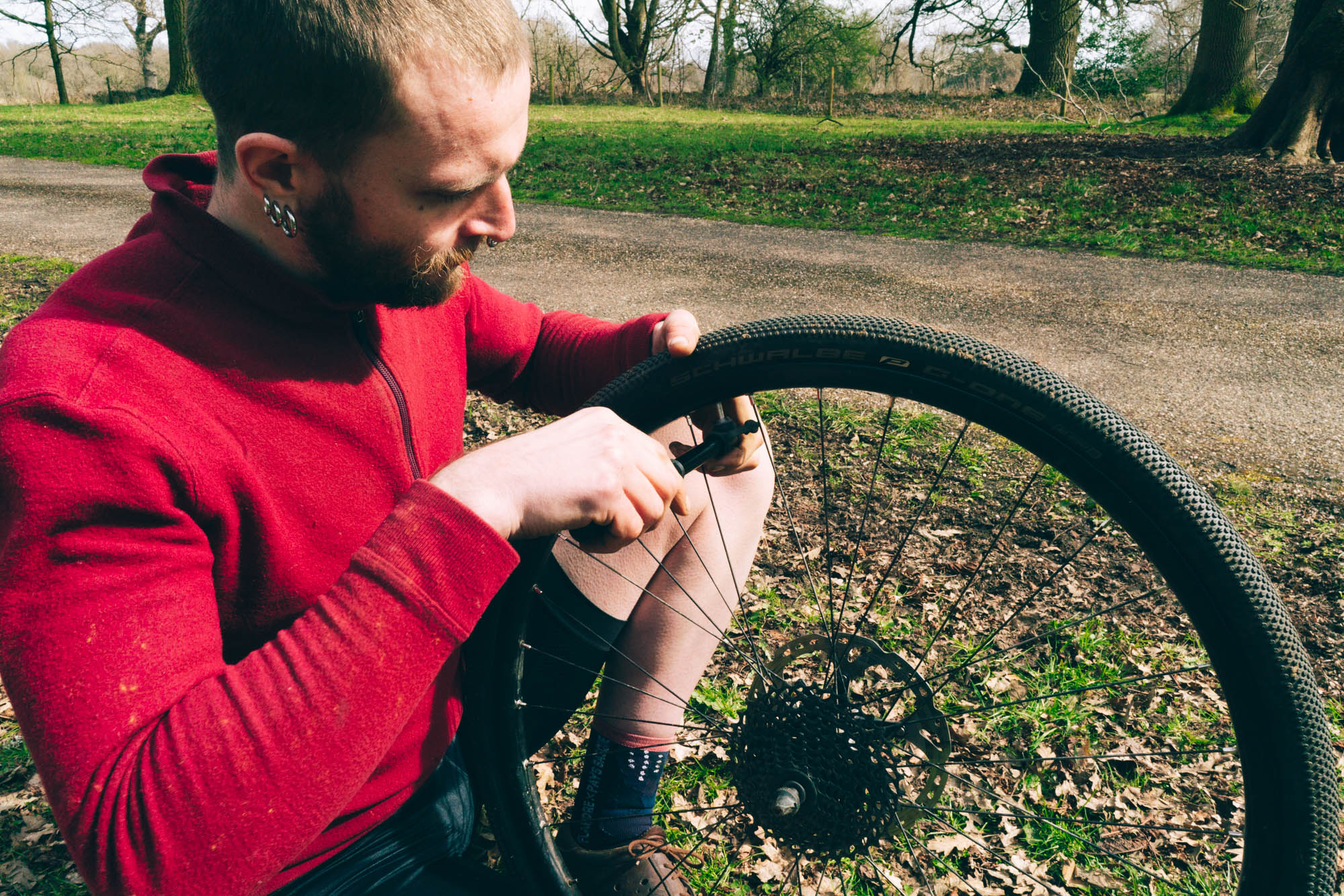 We stock up on food and beer in Belper and ride down a long lane to Wild Peak, where our tents are quickly pitched in what little remains of the light. With the temperatures now in the single digits, we're glad to be able to cook together over an open fire. With five or six small pots, pans, tin cans and mess tins spread out over the embers, we soon have a four-course meal as the reward for our hard work.
After the success of the first edition, Birmingham Bike Foundry will run the Adventure Riding course several times a year. It's the perfect primer for anyone who wants to take on more adventurous journeys by bike but wants to gain some experience in route preparation, emergency repairs, and wild camping. The next edition is taking place on the 18th-19th of June, and places can be booked on the BBF website.
Photography by SG Hawkey.
Birmingham Bike Foundry's Recommended Bikepacking Kit
More Journeys Stories
6799
The New Familiar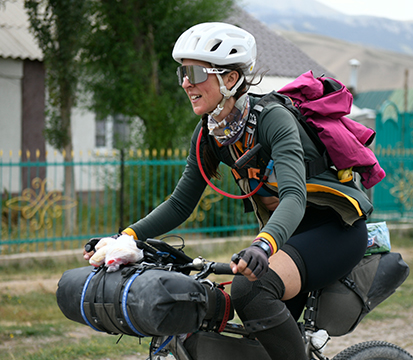 Riding the Silk Road Mountain Race with Eleanor Moseman.

READ MORE

6519