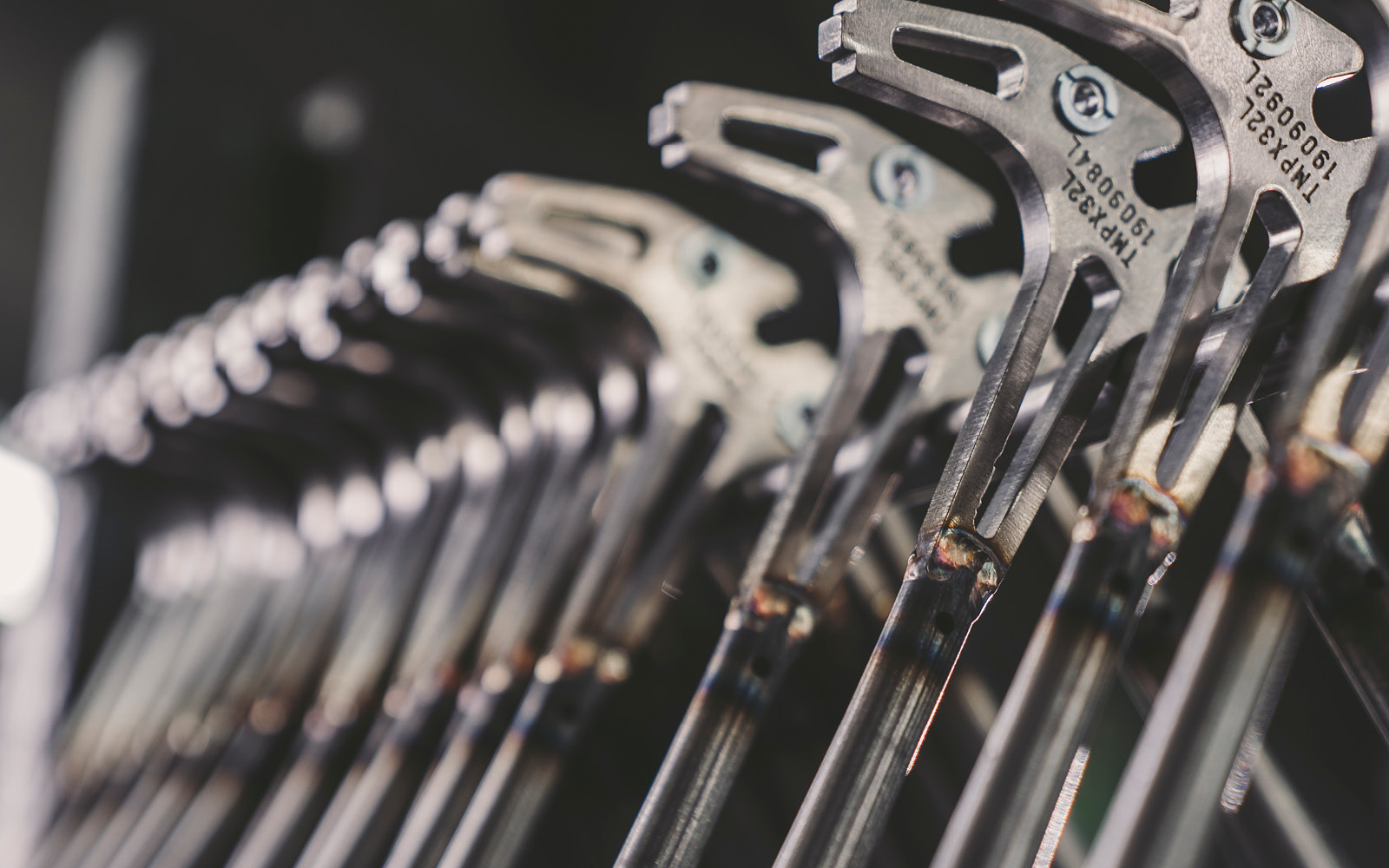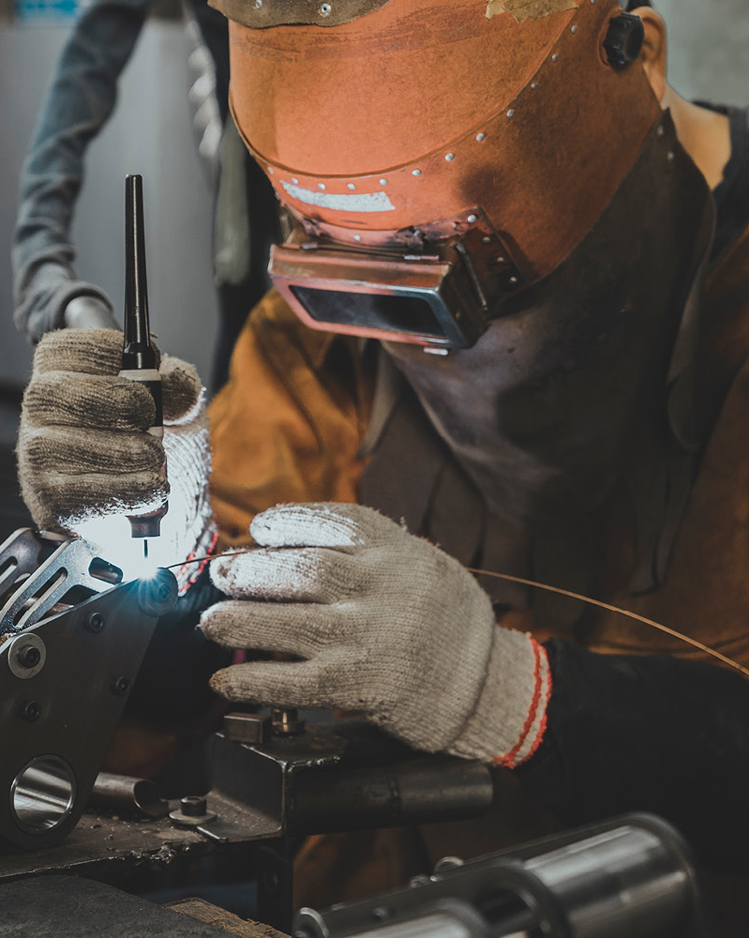 Bikes
Doing adventure differently
Brooks visits German gravel bike pioneers, Tout Terrain.
By Bregan Koenigseker
In August 1983, German duo Kraftwerk released 'Tour de France', a catchy electropop classic inspired by the group's newfound obsession with cycling. The song's pulsing synth beat, cycling-inspired lyrics and max effort breathing have been heard blaring through dodgy loudspeakers, at provincial French bike races ever since, not to mention featuring as the credits music for early British Channel 4 TV coverage of La Grande Boucle.
From the outset, Kraftwerk were musical pioneers who turned pop on its head, a perfect example of German innovators doing things their own way.
One look at the upside down logo of Tout Terrain might make you think that people behind it won't be doing things in a run-of-the-mill way either. And you'd be right. As an innovative bike brand, Tout Terrain has been making noise in the world of all-surface, custom-built bikes from its factory situated in a peaceful south-western corner of Germany, about half an hour from the Rhine and the border with France.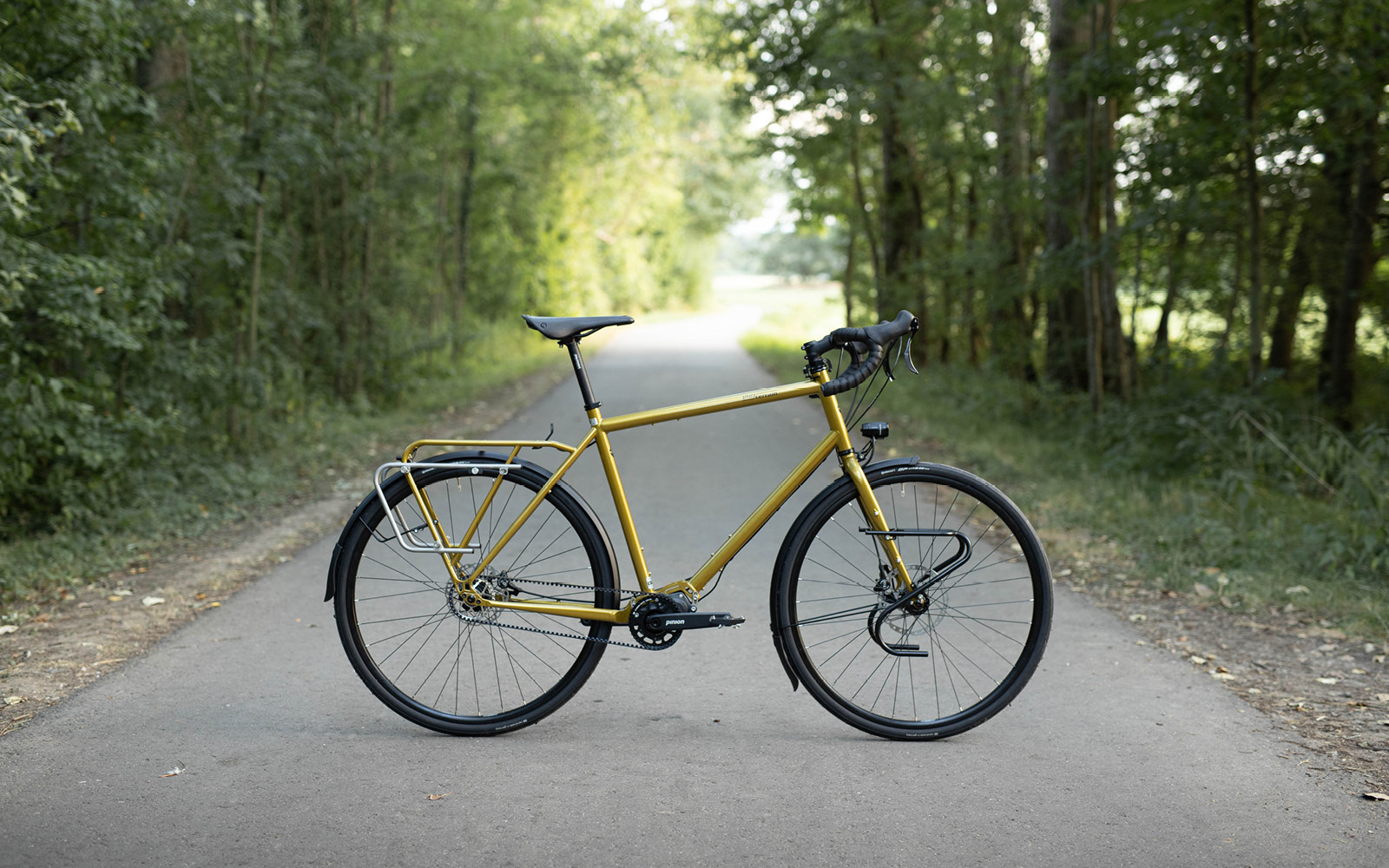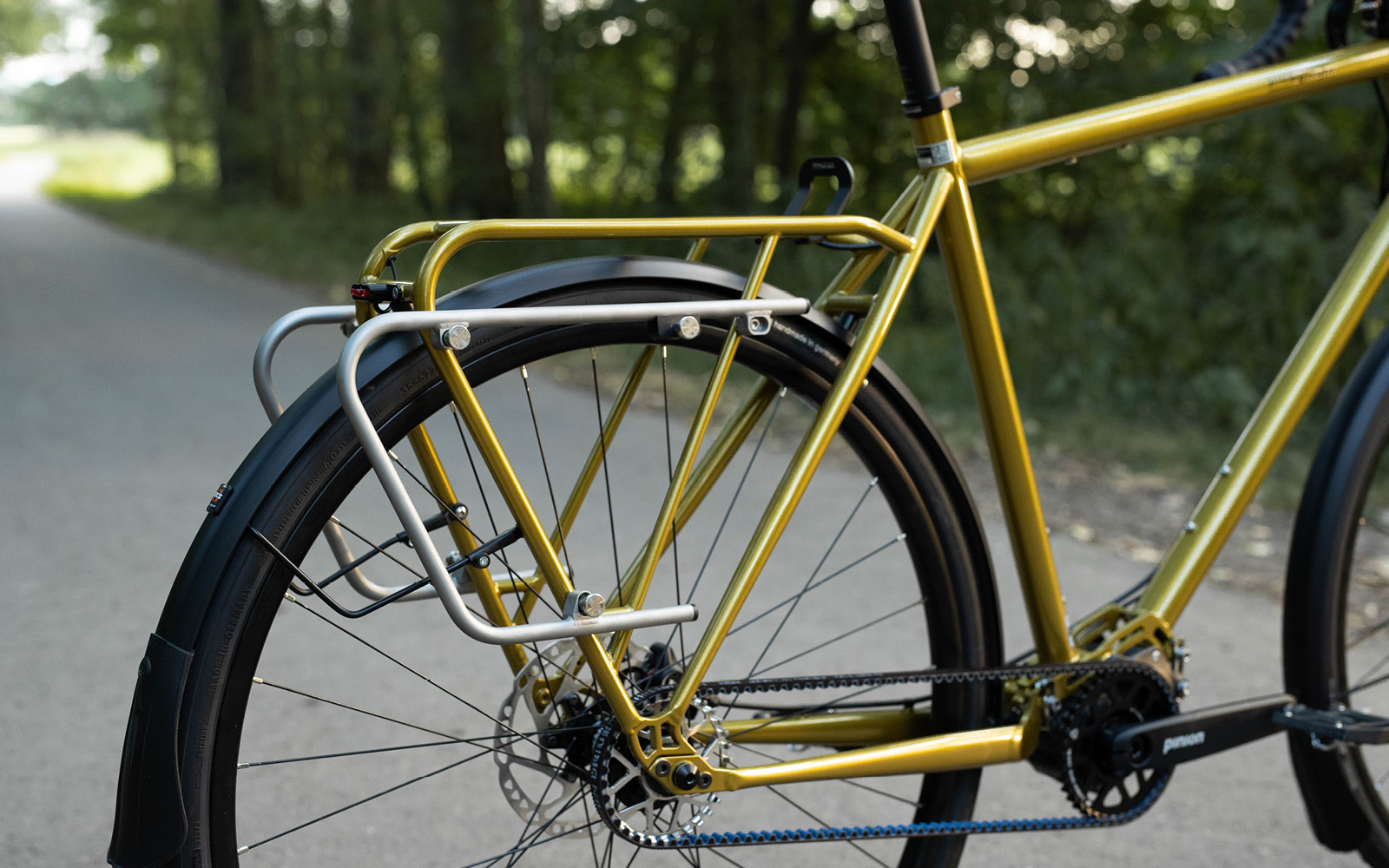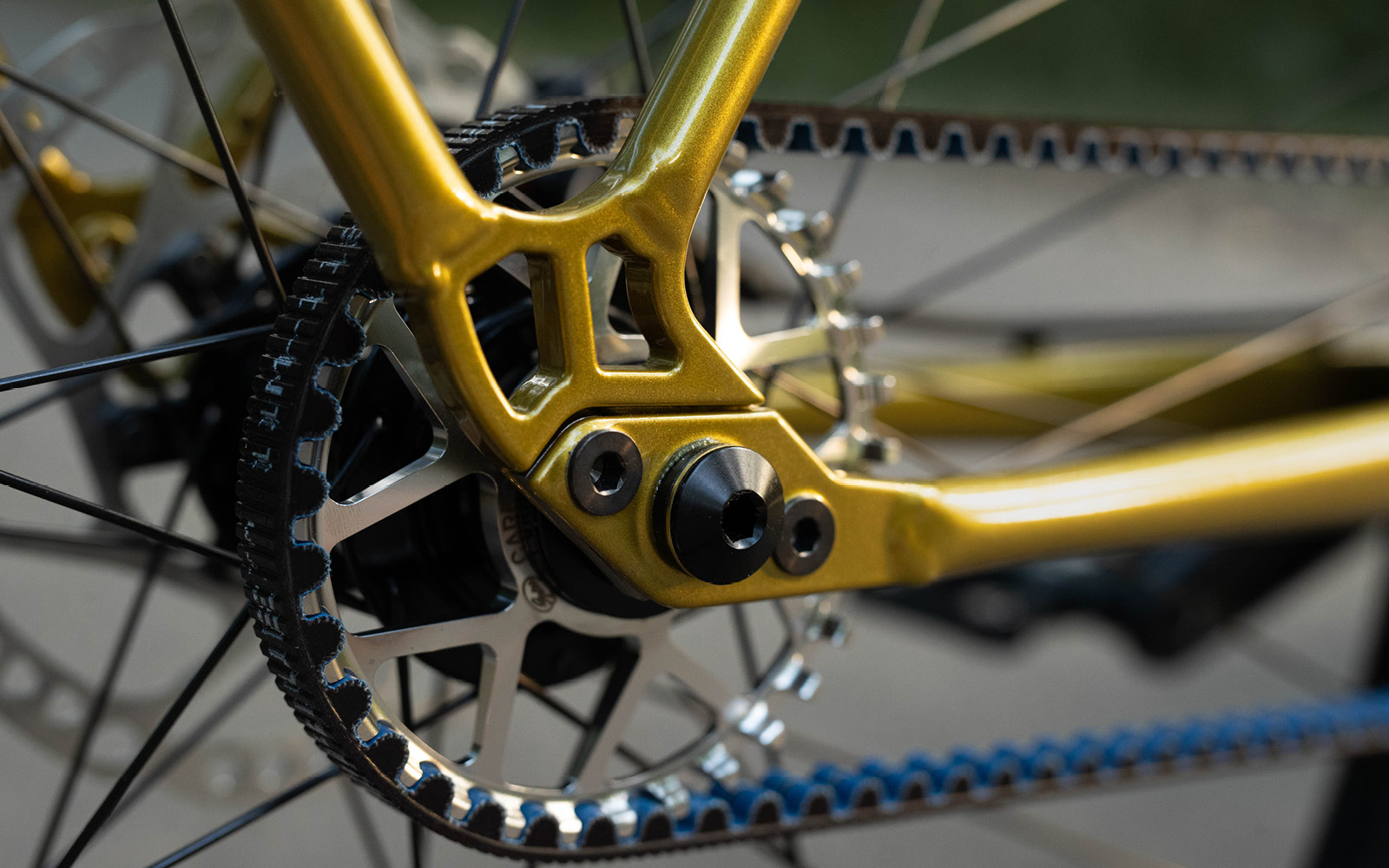 Tout Terrain is, in fact, the creation of another pioneering German duo, Oliver and Stephanie Römer. The couple first had the idea to create the brand during a bike touring trip to Nepal in 2001. Oliver is an engineer, Stephanie is a communications professional, and both share a background in IT as well as a passion for cycling. Tout Terrain was started with the goal of creating exceptional bikes for unrivalled performance, reliability and "unforgettable cycling moments".
"Adventure, travel and the drive to make both easier and more enjoyable by bike have inspired Tout Terrain to create ahead-of-the-curve details through groundbreaking ideas."
Since its founding in 2005, Tout Terrain has created uncompromisingly high quality, custom-built bikes for both on- and off-road, hence the 'all-terrain' name. Adventure, travel and the drive to make both easier and more enjoyable by bike have inspired Tout Terrain to create ahead-of-the-curve details through groundbreaking ideas. For example, the Römers designed one of the very first 'gravel bikes', called the Silkroad, way back in 2006, as well as one of the first dynamo USB chargers on the market, the Plug, in 2009. Tout Terrain was also an early adopter of belt drive gear hub and Pinion gearbox bikes, the options for which are still pervasive throughout its line-up. Today, you'll find a comprehensive range of ultra-personalised, handbuilt bicycles and e-bikes for everyday adventures, big or small, in addition to trailers, components and accessories.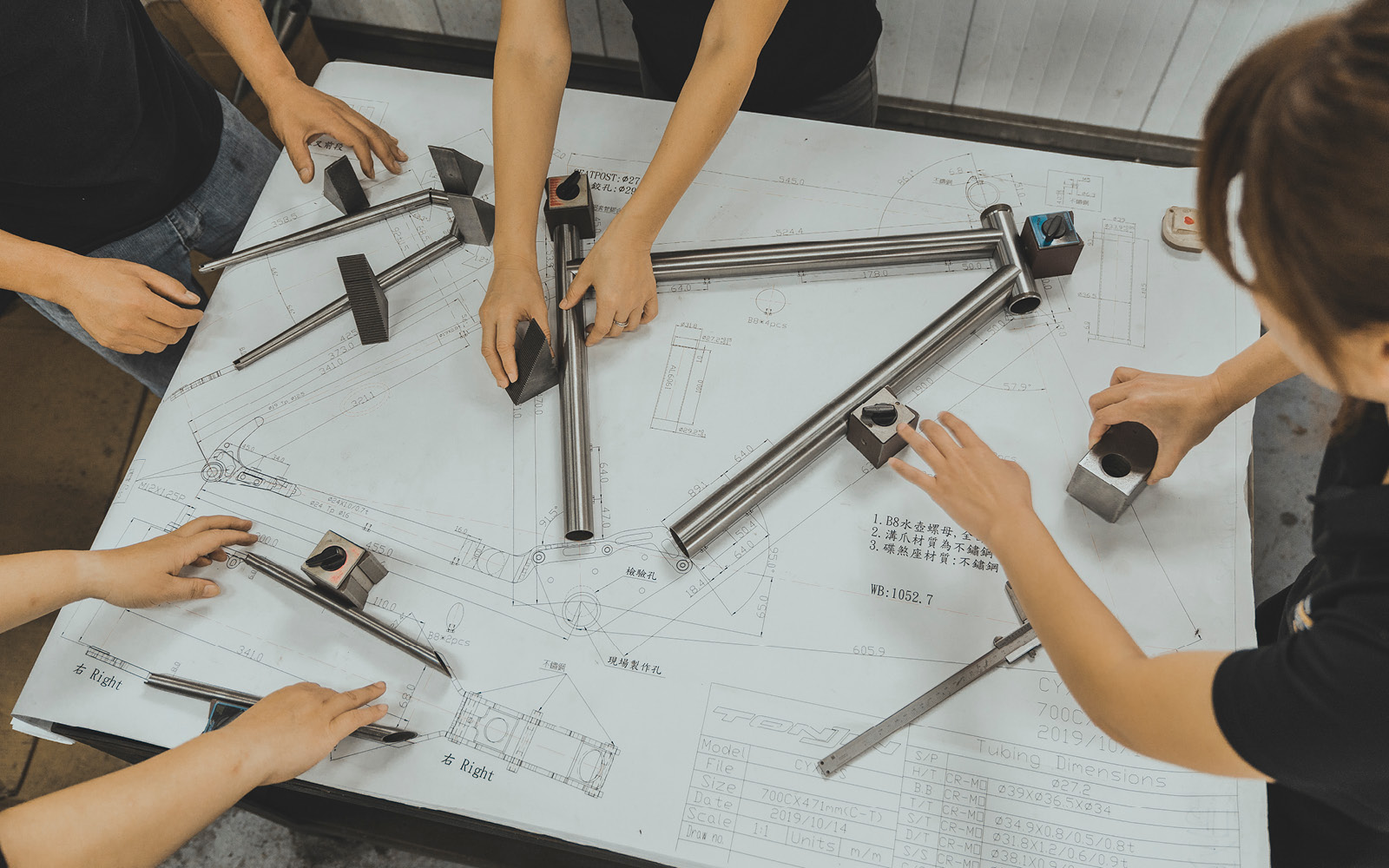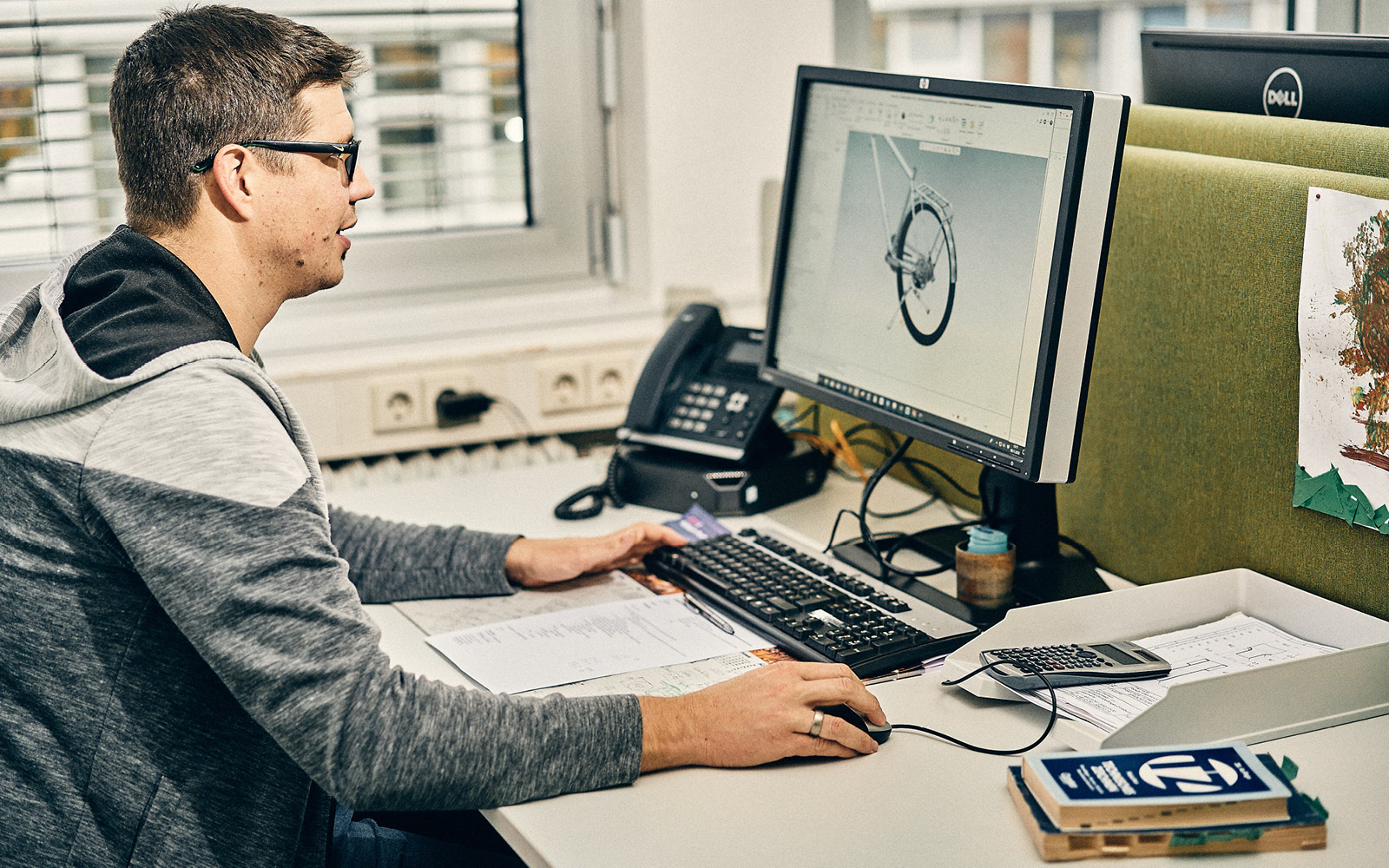 The company's international team, hailing from six different countries, combine their technical know-how, craftsmanship and attention to detail to create every Tout Terrain bike that leaves the factory in Gundelfingen. The company exports bikes all around the world and it would be safe to bet that its proximity to the superbly diverse terrain of France and Switzerland has something to do with the innovative collection of bikes it produces.
Whether you're looking for a bike for everyday urban commuting, light touring, rough roads and singletrack or full-blown epic bikepacking adventures, there's a Tout Terrain model specifically designed with each use in mind. You'll find an updated Silkroad as well as other models including the X.Over series, built to make the crossover from road to trail and back in style. Urban models combine riding fun with town commuting, comfort and practicality.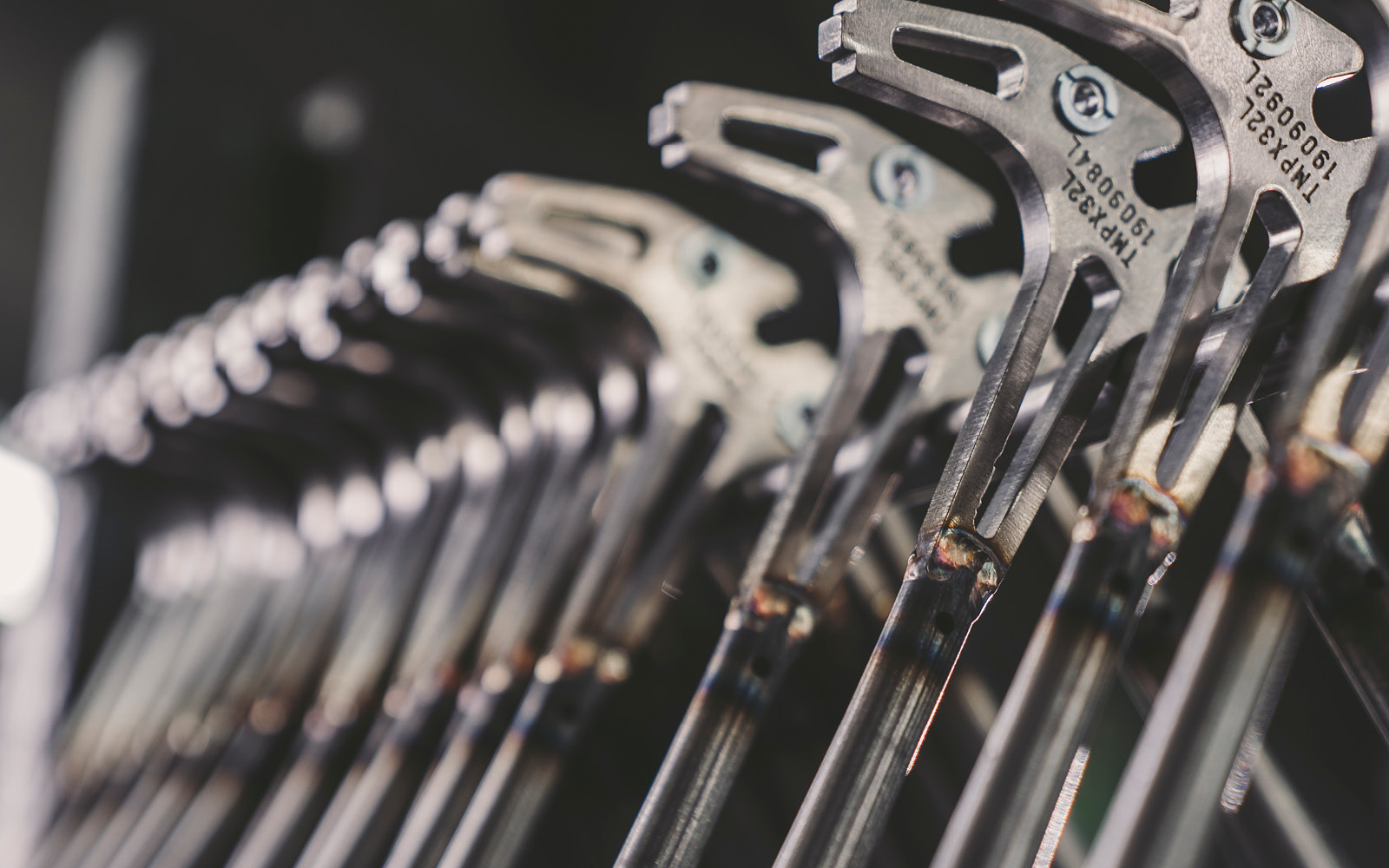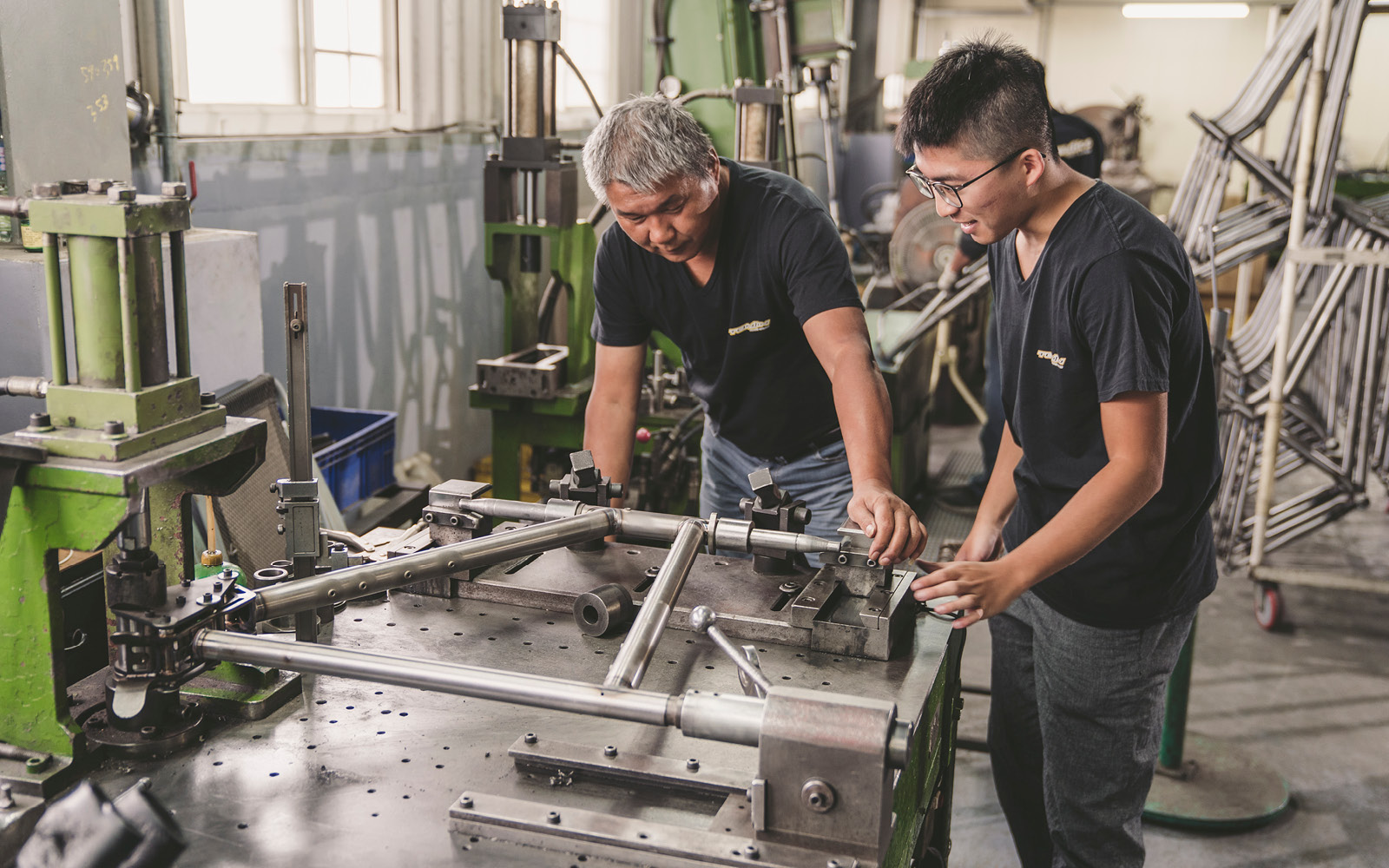 But what makes Tout Terrain really unique is its custom configurator – a prime example of how Römers' IT background makes it easier to bring a truly personalised dimension to every bike. The custom configurator lets customers personalise their bikes from a wide range of options and components to fit their exact requirements, including colour preference. But the custom configuration is just the starting point. Frames are specially built at a production facility in Taiwan, then every bike is hand painted and handbuilt in the Tout Terrain factory. A far cry from mass production lines, here a single technician takes responsibility for each individual build, hand picking and fitting every component from start to finish. And it's that versatility of specification, attention to detail and quality assurance that is setting new standards for all-surface custom bikes.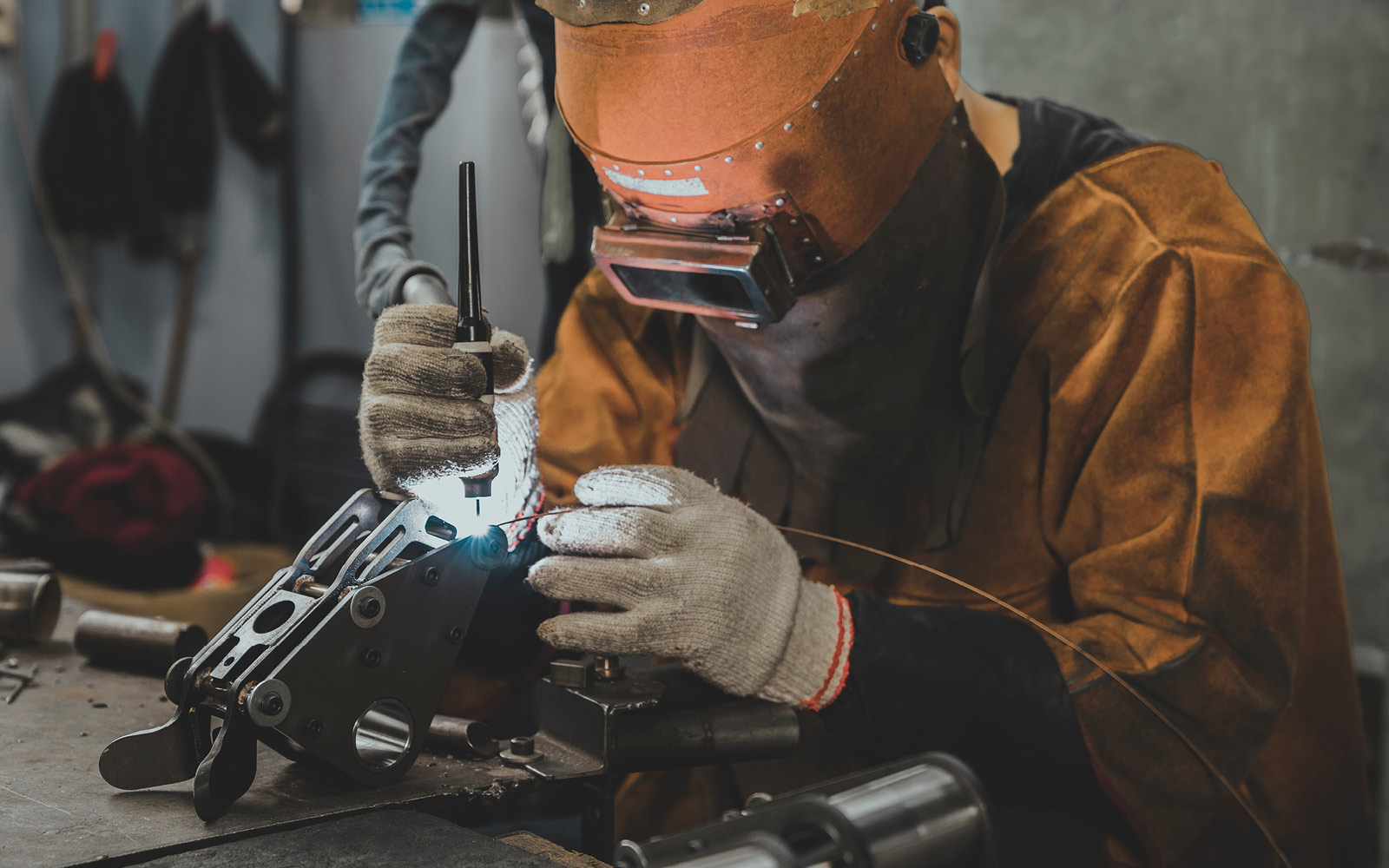 Innovation has always been at the core of Tout Terrain, as has "enabling adventure". There's that groundbreaking gravel bike of course, but also the integrated luggage racks seamlessly welded to the frame and the 'Plug', the company's dynamo-powered USB port that allows riders to charge electronics on the road, to name but a few. According to the company, "Technology is a tool that drives the experience, making travel easier, better." And its innovative product range, extending to components and accessories designed for fun and hassle-free travel and adventure, is certainly proof of that. Just take a look at the component brand 'Cinq', high-end components for everything from ergo shifters to carbon forks, all conceived, tested and produced by the passionate cyclists at Tout Terrain.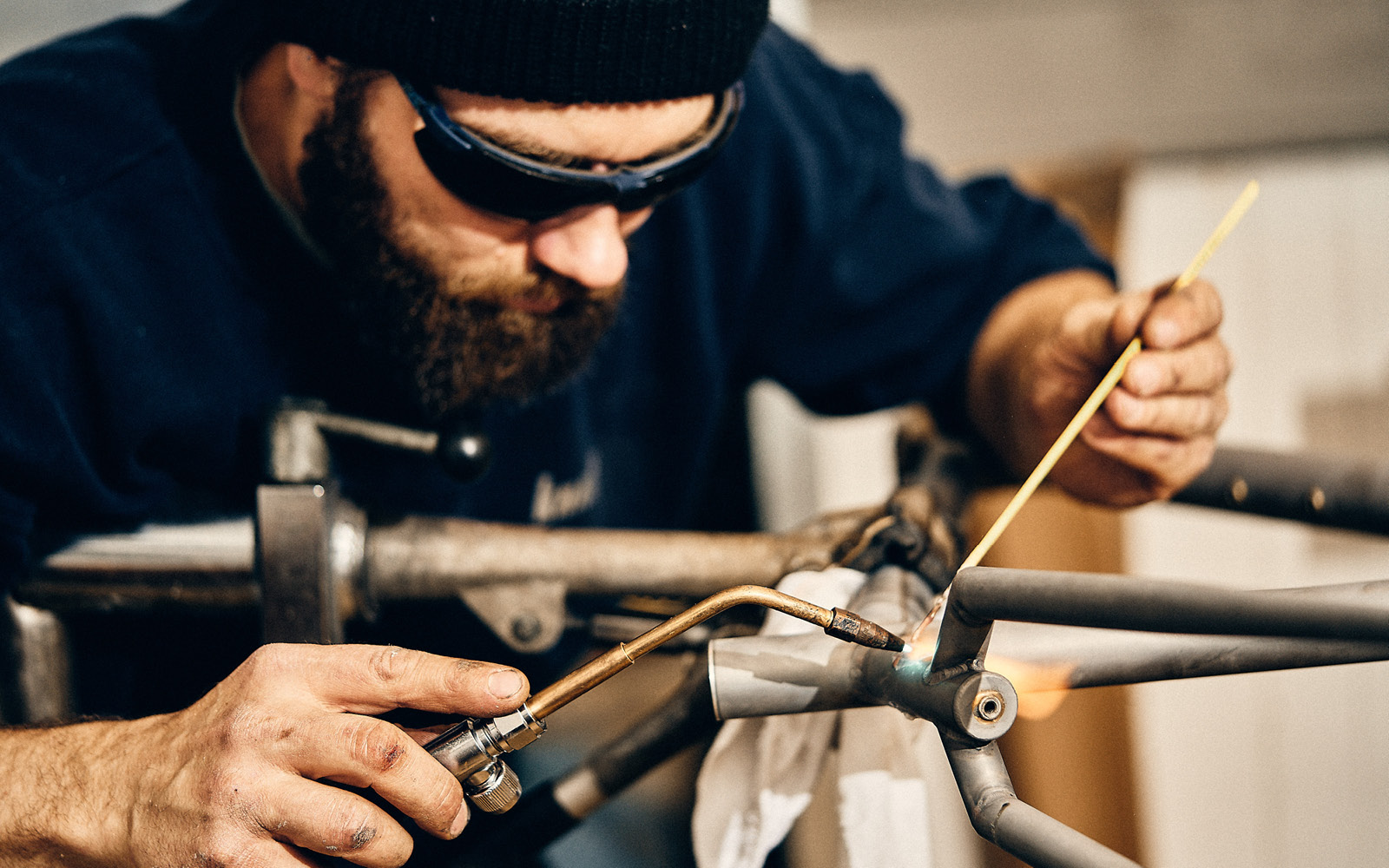 With a clear focus on bikes for real travellers and an expanding range of e-bikes, trailers and accessories, Tout Terrain seeks to react to changing customer demands. As thousands of people are discovering (or rediscovering), the joy of bikes and cycling, everyday human adventures like the daily commute or the school run have become more accessible. And while it might be more out of necessity than anything else recently, commuting by bike will be the way forward for many – the combination of electric-assist and trailer can create what Tout Terrain call the "sustainable parent taxi."
"While it might be more out of necessity than anything else recently, commuting by bike will be the way forward for many – the combination of electric-assist and trailer can create what Tout Terrain call 'the sustainable parent taxi.'"
All-surface bike rides, be it road, gravel or all-terrain, are also growing in popularity for environmentally friendly outdoor adventures. And on that front, Tout Terrain is also actively striving to become a more sustainable bike building company. From offsetting of shipping CO² emissions and reducing carbon footprint to looking after the wellbeing of its team, Tout Terrain has been decidedly avant-garde when it comes to modern living. The 'Go2 Atmosfair' program, for instance, where the company matches the customer's climate protection donation dollar-for-dollar.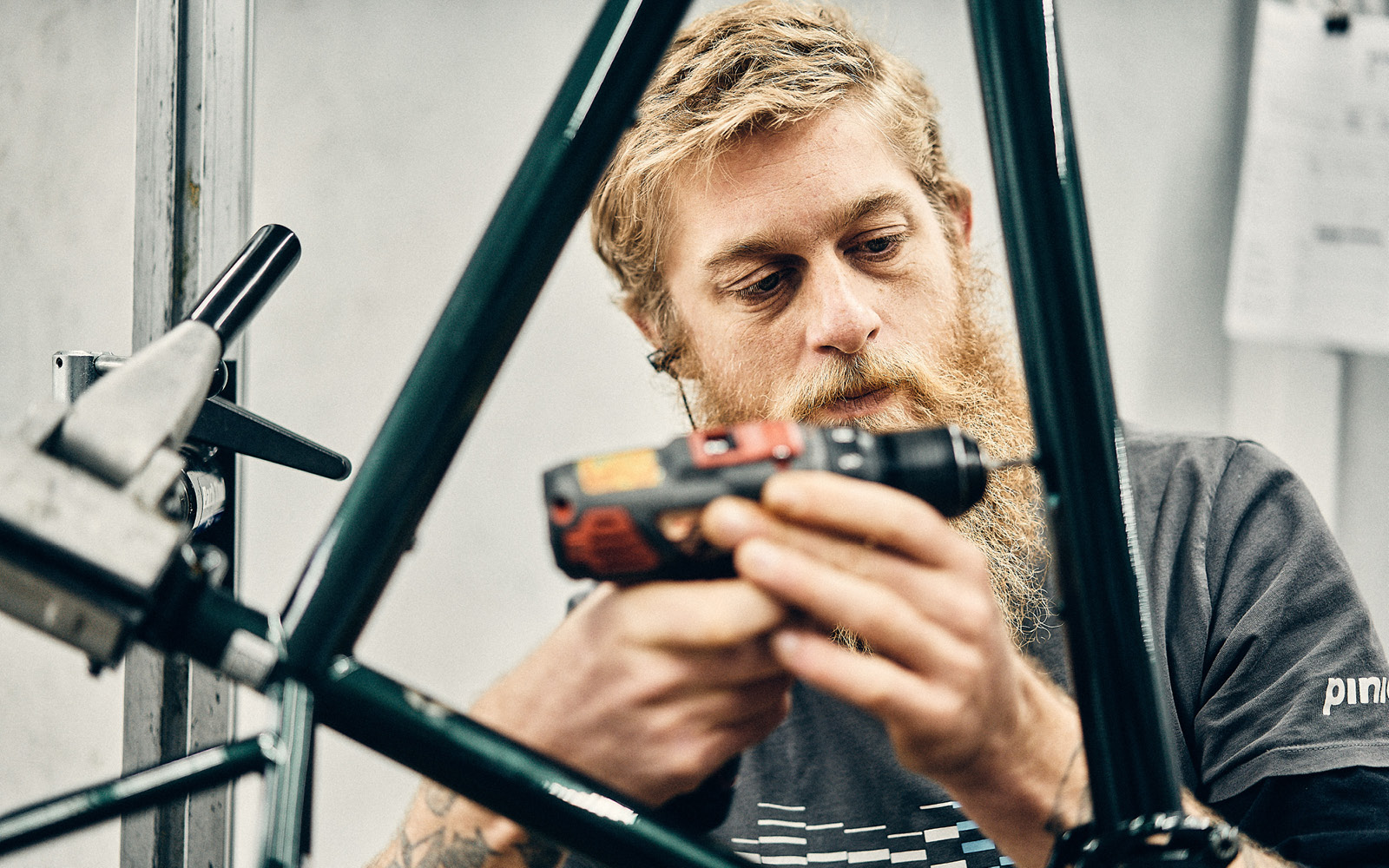 In the same way that Kraftwerk's back catalogue offers a treasure trove of innovative inspiration to be explored, taking a look at what Tout Terrain is up to – the German company with the French name and the upturned logo having an honest crack at revolutionising traditional custom bike building. – can be equally enthralling. You'll find the Römers' authentic, high-quality and personalised adventure bikes are a pioneering tour de force in their own special way.
Tout Terrain Essentials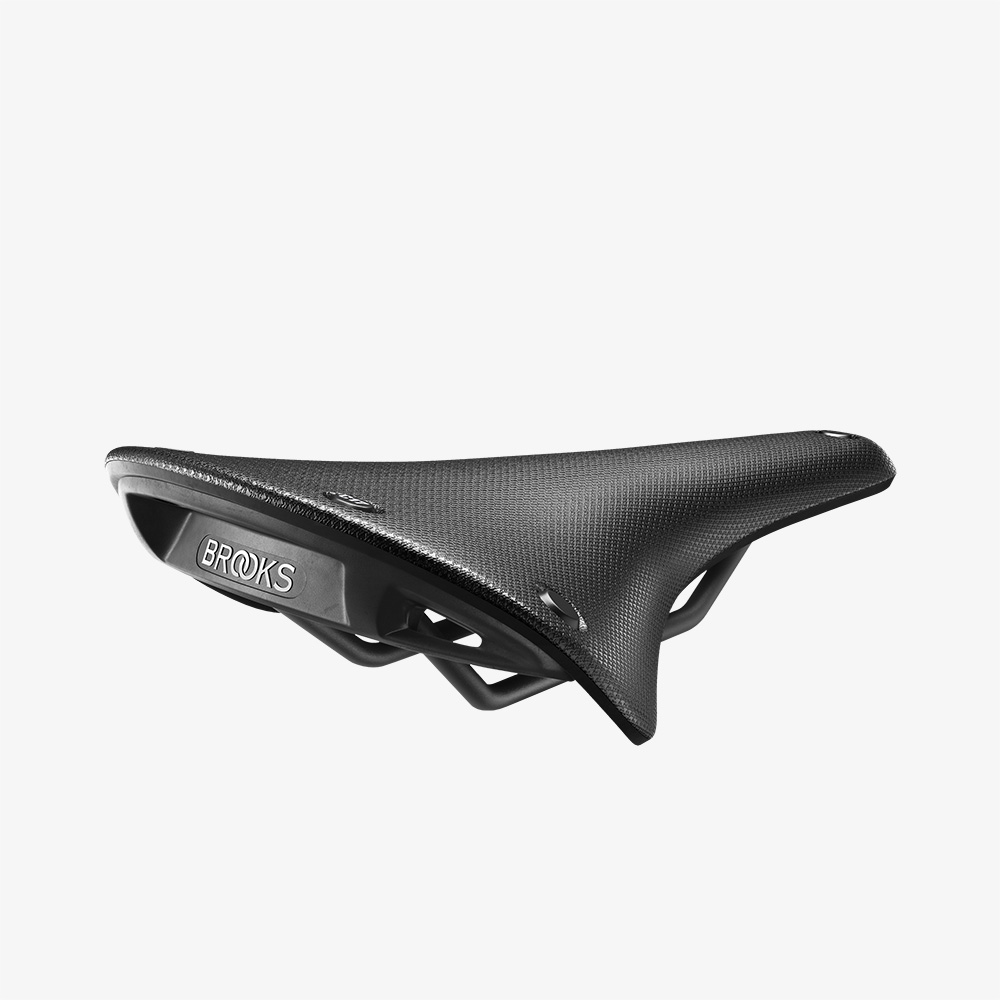 C17
All rides. All roads. All weathers.
DISCOVER MORE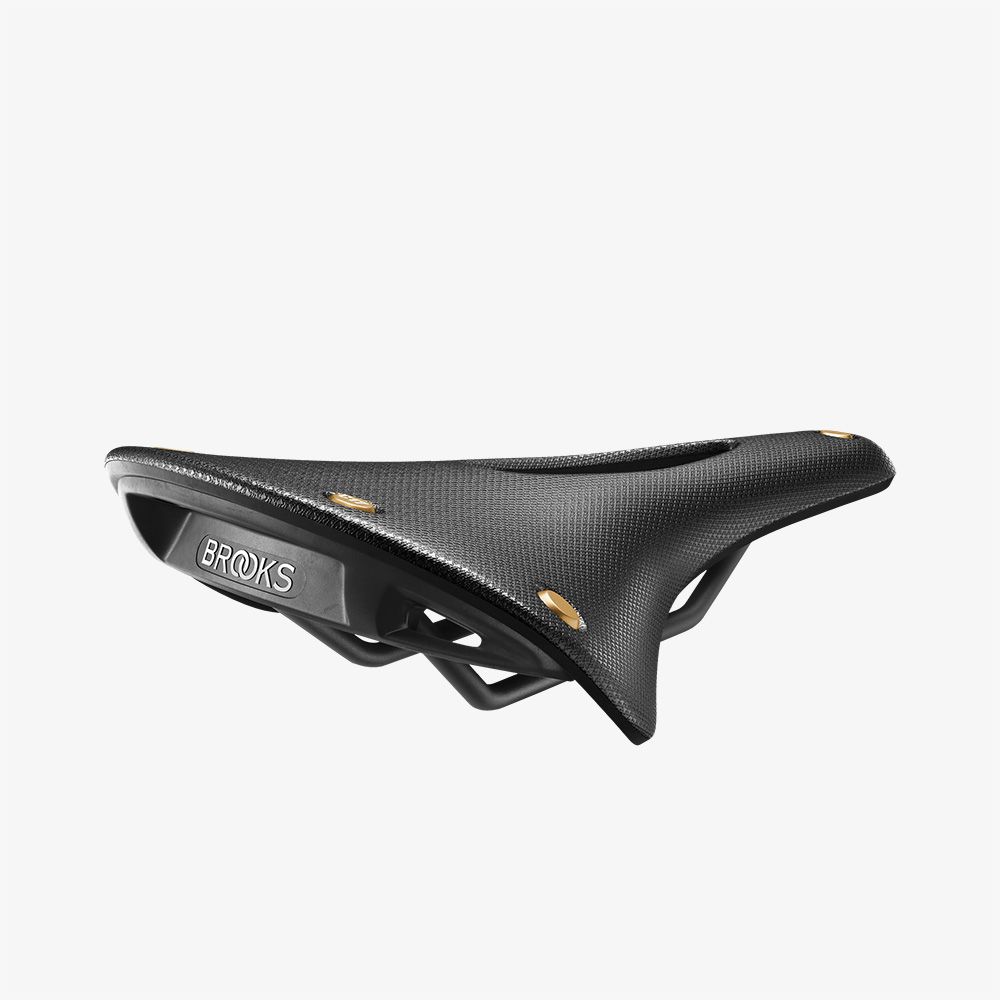 C17 Carved Gold Rivets
Inspired by Chris King for all-day comfort.
DISCOVER MORE
More Bikes Stories
5001
From Air Force to beach cruisers, with Curtis Inglis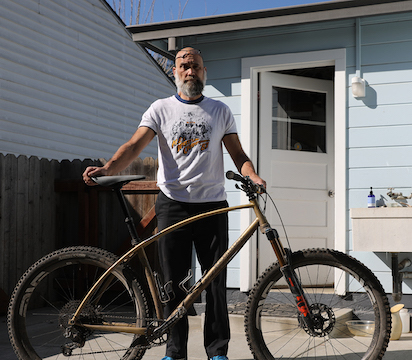 Retrotec / Inglis proprietor, Curtis Inglis, tells Brooks about his journey through framebuilding

READ MORE

4585
Sycip Bicycles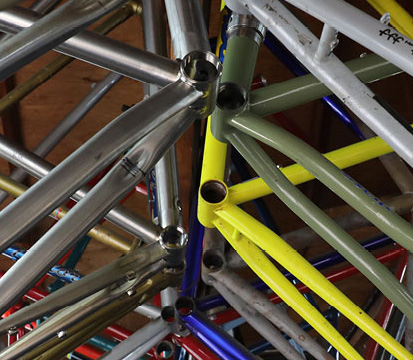 Meet Jeremy Sycip, a Californian bike builder who creates purpose-driven machines.

READ MORE

3897
"How big do you want me to be?" Simple Bicycle Co.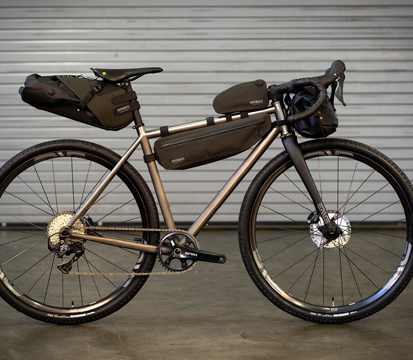 Simple Bicycles Co. is not a brand you will see very often. Owner Oscar Camarena explains his unorthodox approach to frame building and choosing his clientele.
READ MORE