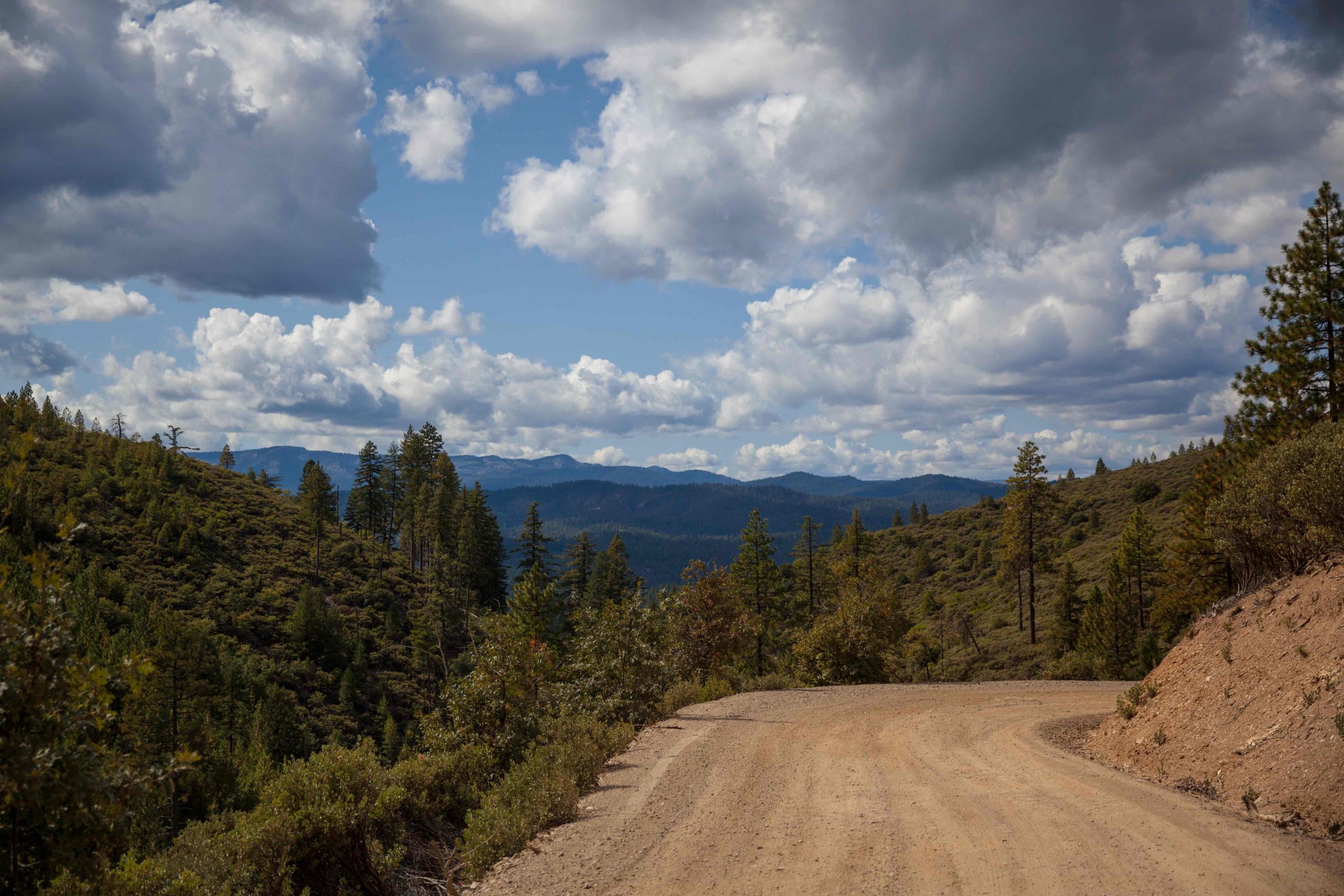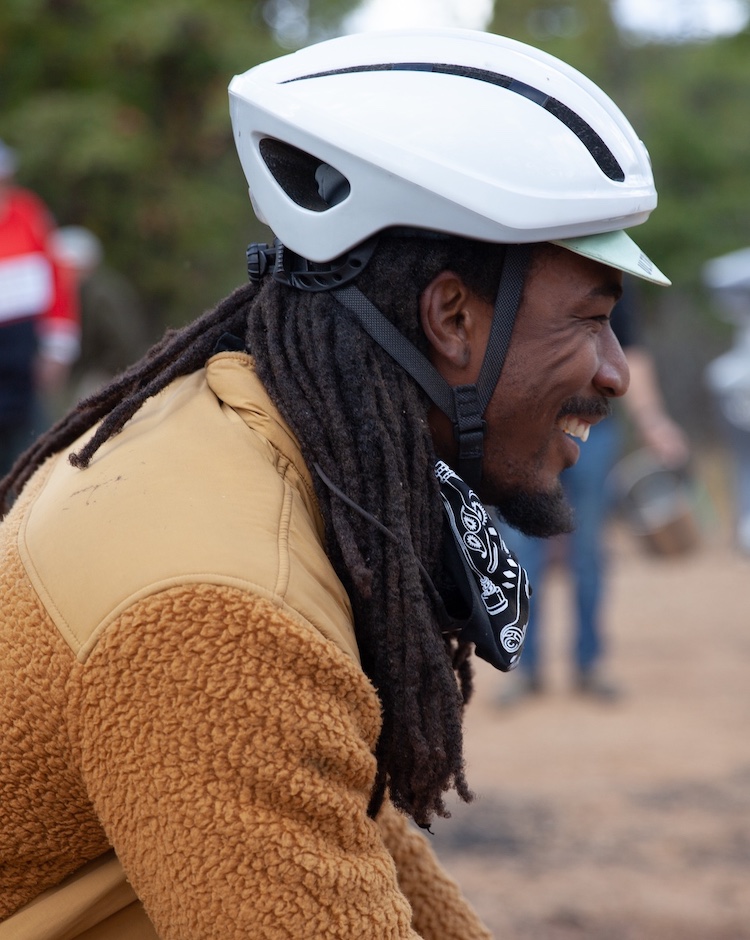 Events
Team Brooks tackle Grinduro
Letting the good times roll with Team Brooks at Grinduro.
By Jason Norton
Grinduro is a bike race unlike any other. It's described as a celebration of cycling, with as much emphasis on the fun as on the riding. Grinduro sits firmly halfway along the party/bike race spectrum, with as much great food, live music and good vibes as 650b wheels and flared handlebars.

When it descended upon the Sierra mountain town of Quincy in late September, four hours northeast of San Francisco in California, we just knew the stoke would be high. The ragtag band of brothers and sisters that makes up Team Brooks went along, still high on the rush from their debut at the recent Dirty Kanza. The team gathered in the Plumas-Sierra County Fairgrounds in the days before the event. Before he had the chance to decide whether it was a good idea or not, Jason Norton, Brooks' North America marketing communications manager, booked up the flights and set out to join them.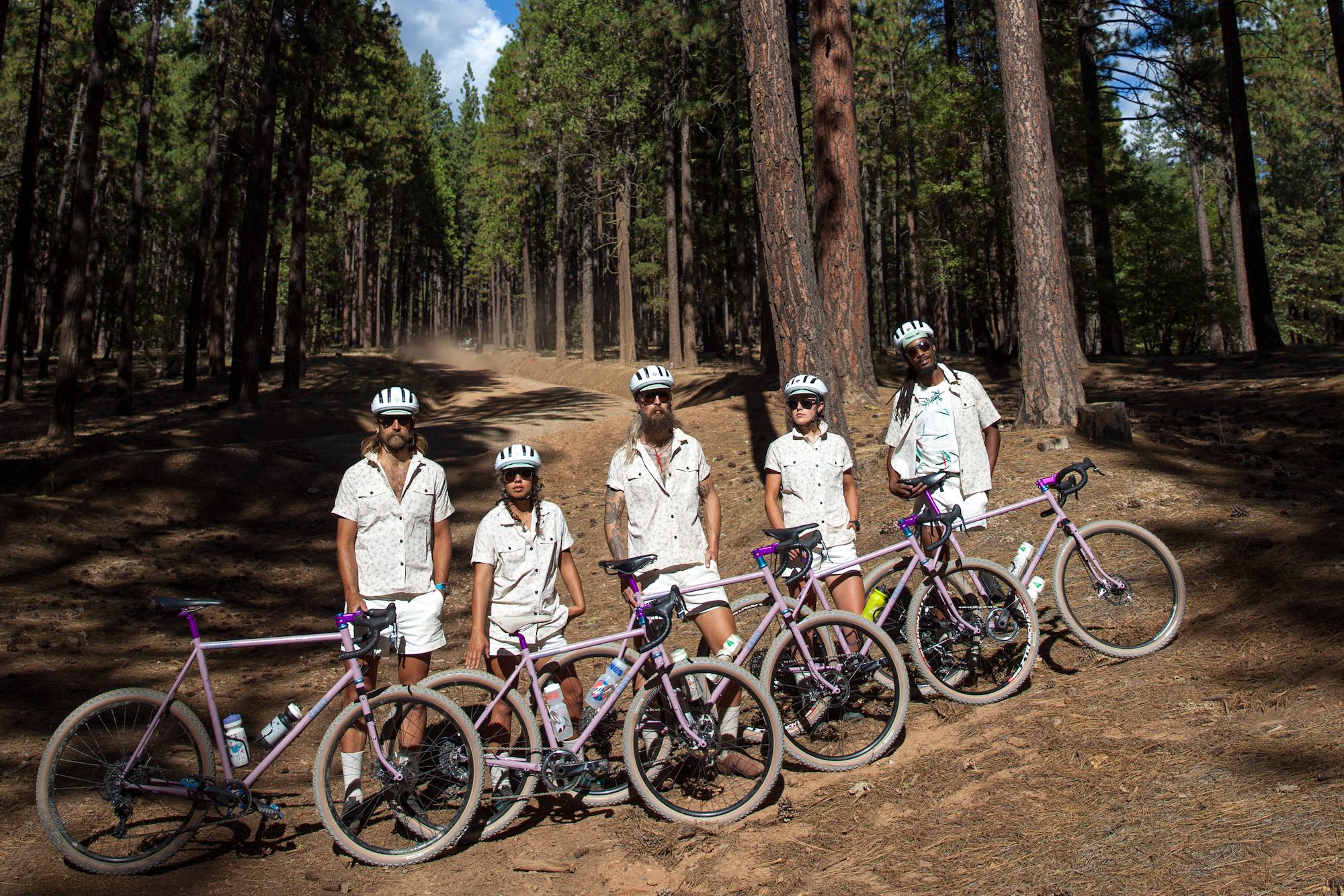 My plane landed in Reno on Thursday afternoon. This was my first Grinduro and I didn't know what to expect. I kept asking myself, should I stop and buy bear spray? Will there be bears? What kind of bears will they be?
"I kept asking myself, should I stop and buy bear spray? Will there be bears? What kind of bears will they be?"
Before setting out I couldn't get an answer from Ronnie [another of Ultraromance's many pseudonyms] on where our campsite was; he just said that he would send me a pin when I was close. Relying on a guy who rarely lives within cell-phone range was a little troubling, but as I neared Quincy on the 90-minute drive he sent me the pin. "Here goes nothing," I thought. Into the yonder. Adventure waits.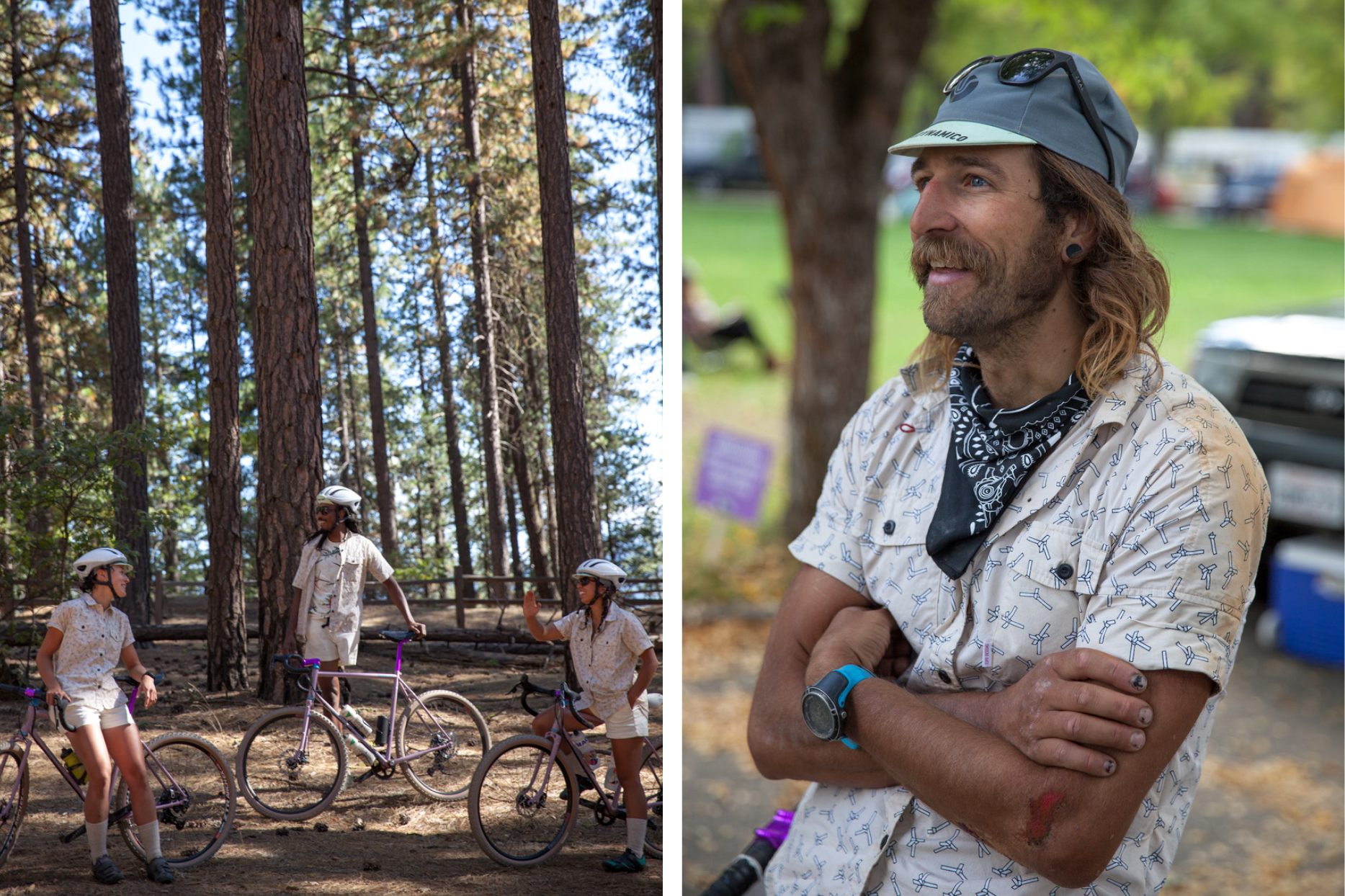 The pin took me to a fairground where I found John Watson from The Radavist. John had saved us a spot at the fairgrounds where the event was taking place – we were a day early and had the pick of the litter. I parked and set up camp. It was all a lot easier than I imagined it would be and it was safe to say that I didn't need bear spray. The grounds were nice – power outlets, structures for the event, even showers. This was not the backcountry I imagined. Why wouldn't Ronnie just say, "Come to the fairgrounds"?

Ronnie, along with his girlfriend Nam [Tenzin Namdol, Brooks blog author] and John had been in the area for a while, riding in nearby Downieville before heading down to Quincy for Grinduro. They had grabbed Leo (Rodgers, a para-athletic cyclist from Tampa, Florida) and Hailey Moore, the team's star baker, earlier in the day and were just relaxing at the site. Hailey was reading while Leo was building up his bike.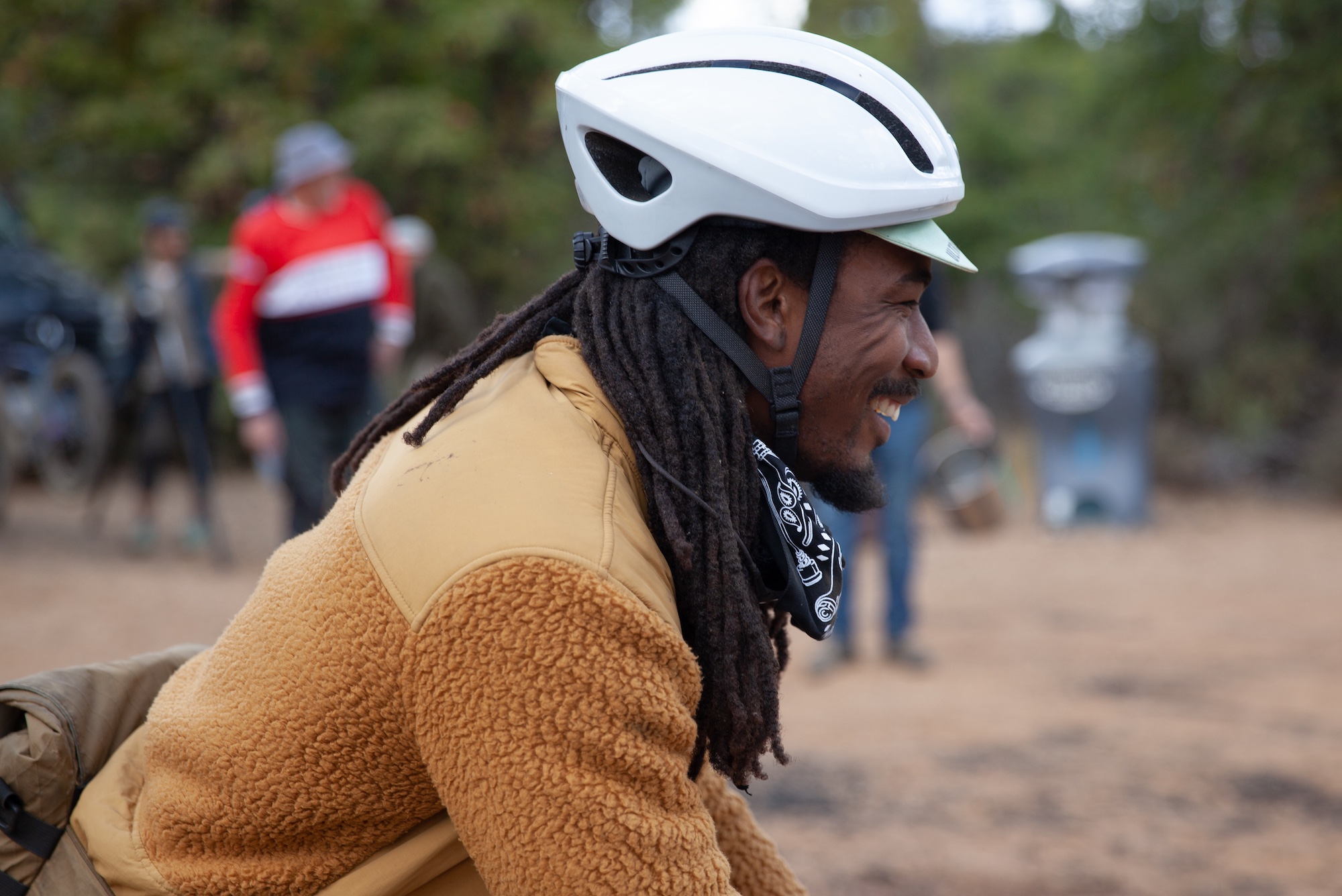 Not too long after Anton Krupicka arrived by car. A twice winner of Leadville 100, Anton is a contender, combined with a deep tan and a perpetually bare chest. The team was almost assembled. We just needed Steph Ortega.
At Dirty Kanza, Steph had proved that she doesn't have an ounce of quit in her and we needed this never-say-die attitude to counterbalance some of the more flighty members of the team. What if there was a Jacuzzi on the route? We would most definitely lose a few riders to the temptations of relaxation.
"What if there was a Jacuzzi on the route? We would most definitely lose a few riders to the temptations of relaxation."

It was close to sunset and still no Steph, so we decided to postpone dinner and went down the 'every man for himself' format. Not knowing where I was going before I'd left, and being light on camping gear, I'd picked up a six-pack of MRE meals (Meal, Ready-to-eat – like the guys in the Army use) and it was time to have the first one. I went to sleep with a dozen mosquito bites and an upset stomach. Morning came and with that emerged Steph. She had arrived around 4am, found the campsite and set up camp. I made another MRE for breakfast and Nam made me some coffee.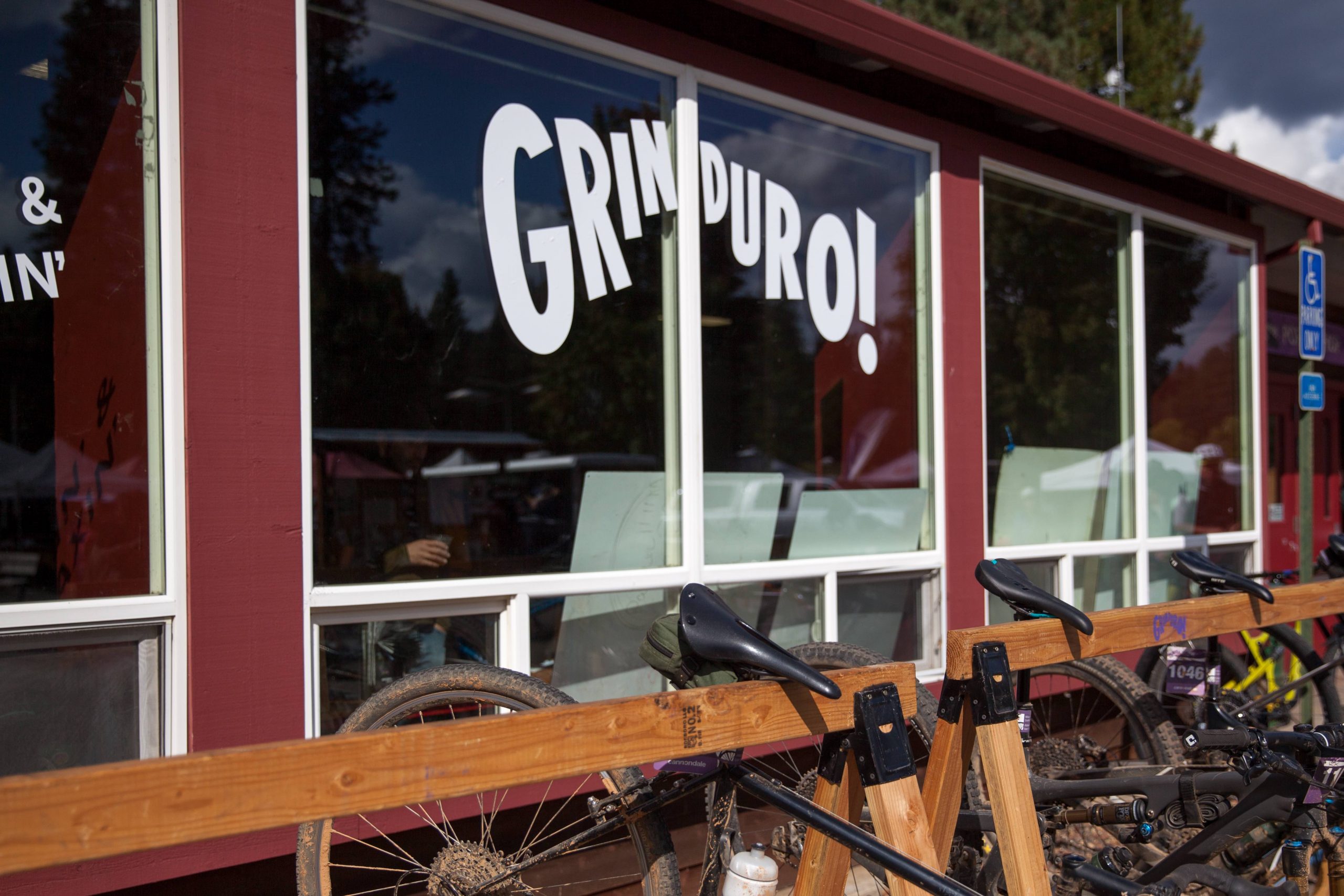 The team was here and it was go time. But first we needed to finish building the bikes…and then it would be go time. Hours pass and I'm still looking at a pile of parts and tyres, sprinkled with some saddles. We had some time and I was curious to see what the town offered; maybe I could find a local bait shop with food. I didn't really want to have my third MRE for lunch.

Lo and behold, the town had pizza, sandwich bars and a Natural Grocery Store with all the comforts of Wholefoods. I loaded up and returned to the campsite, where the bikes had all been built up. It was time to see the course and shoot a few photos.

We rode a few miles to the base of the climb, and I made another half mile where I found the perfect place to rest and take photos. We got some shots and the team rode on as I returned to camp to work on some edits. Evening came and once again we decided to all cook our own food again. I had another MRE, made slightly better with some wine, and hit the hay.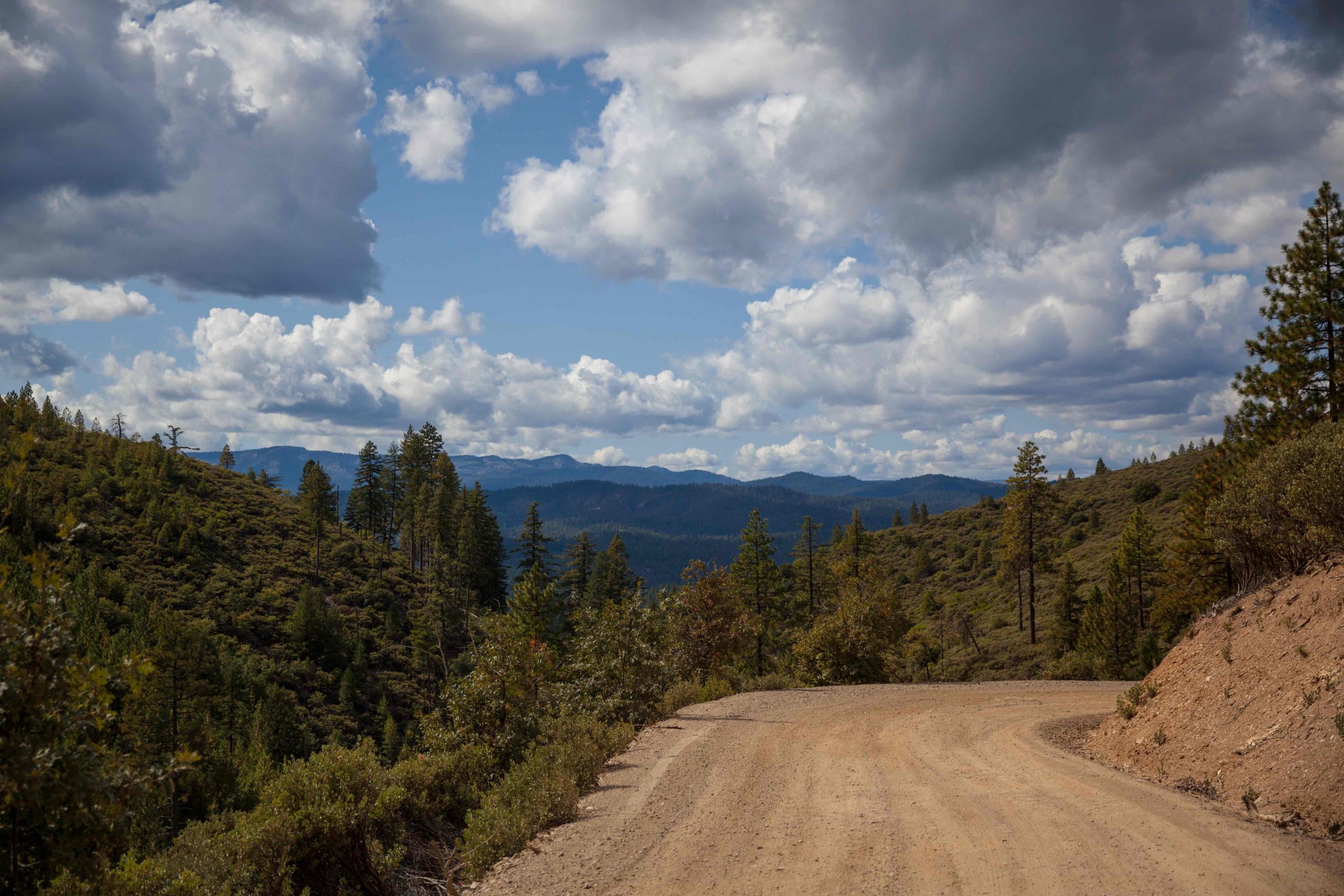 Race Day. Everyone was up early, the Grinduro organisers were cooking breakfast and the eating looked good. I was busy shooting some B-roll though and ended up missing the last call for food. MRE again. No wine this time.

The riders lined up and, in a flash, just like that, they were gone. I had a little time and with rain on the way I decided to tear down my tent and pack everything away; I was going to get a warm hotel room tonight before an early flight in the morning. After some time passed and I was confident I could head up the mountain without interfering with the race I made my way to the lunch stop. The chefs were cooking and it smelled great.

A quick storm came through and rain and hail came down for about 20 minutes. I didn't mind as I retreated to the heated seats of my rental car, hot beverage in hand. The sun broke through and the weather loosened a bit, so I grabbed the camera and headed down to catch some racing. Less than 15 minutes later the leaders passed me, followed not far behind by our fastest rider, Anton – he was flying. The others couldn't be far behind.

A few minutes later Hailey came by – she was on a mission. This is great, just three more riders to come by. Team Brooks is in this race. I hiked a little further to get a different angle for my shots, then a little more. I went up a hill, used my phone to check into my flight, booked up a hotel room, went back down the hill, and up another hill. Where is everyone? Was it the Jacuzzi? I bet they found a Jacuzzi! Do you think there are bears up here?
"This is great, just three more riders to come by. Team Brooks is in this race"
I hear something; it sounds like a swarm of bees. Then UltraRomance appears – he's still in the game and he's riding with a completely new group. Wait there, I think he is racing them! Just like that they were gone. I grabbed my camera and headed back to the lunch spot, waiting until I hear more people. This time it's Leo and Steph. Yes, they are still going!
I get some photos and jog to the lunch area. Leo, Steph and Nam are all there but the food is gone and the organisers are changing the cut-off time due to snow on the higher elevations. Leo hears this and says, "No, I am finishing this!" and takes off. Steph is looking at the map and her and Nam decide to go too. Once again I am left to my MRE.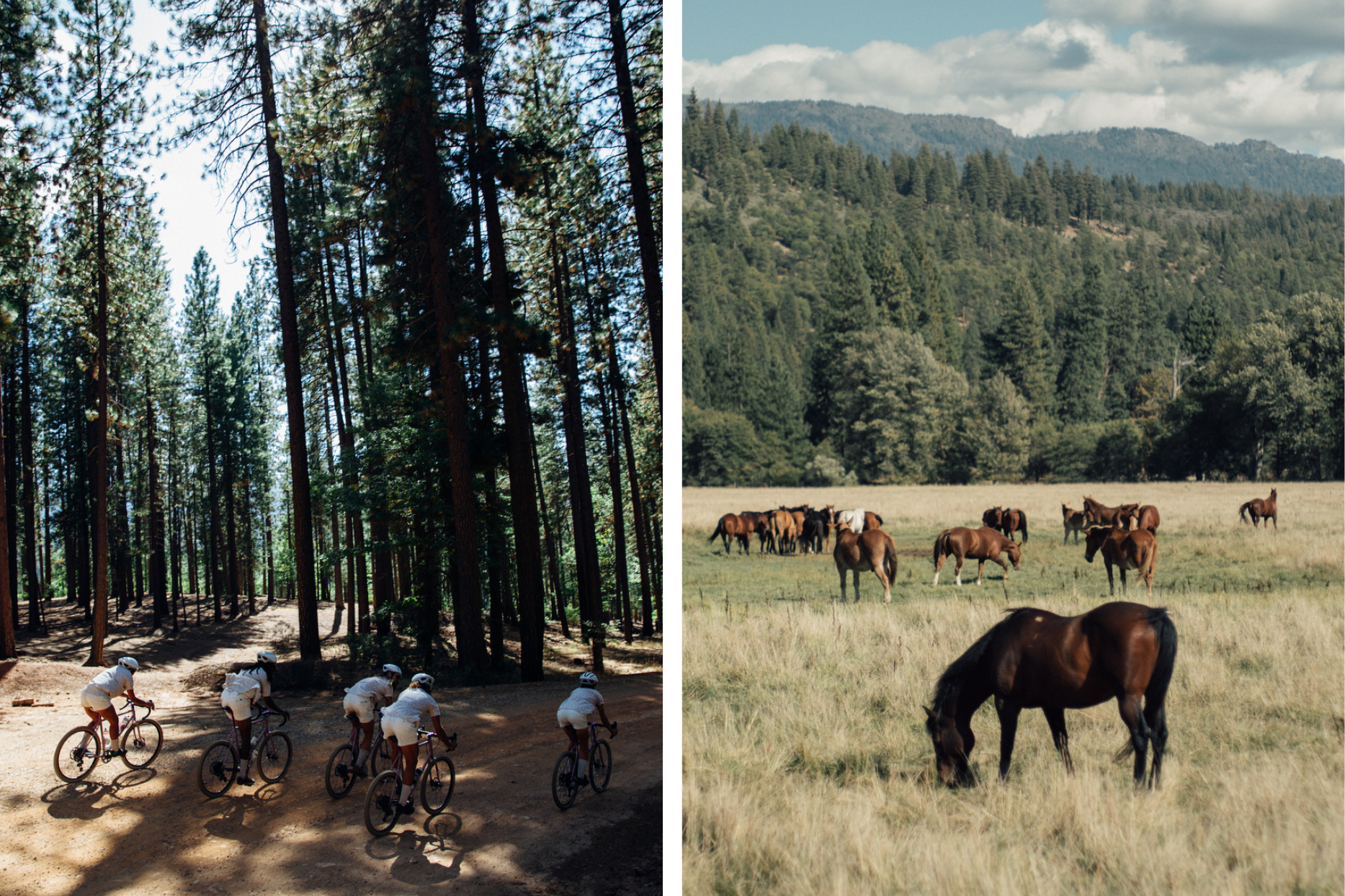 I head down to finish line to wait for the team. First in is Anton, relaxed and feeling good. He expresses his disappointment that it was such a short race; as an ultra-athlete he is always looking to go further. Next to arrive are Steph and Nam. They had been pulled from the course because of the conditions.

We all find food and adult beverages. Next home is Hailey; she finished with an impressive time and big smile. But where is Leo? We are all confused as to his whereabouts; did he take the wrong way down?

"But where is Leo? We are all confused as to his whereabouts; did he take the wrong way down? "
Down the tracks comes a rowdy group. It's Taylor Phinney, Danny from The Cub House, and UltraRomance. They are a party on wheels. Ultra is glowing; he's had the time of his life. I have never seen him so happy. Food, beers, stories – everyone is having a great time. But where is Leo? At this point I have been doing circles around the event waiting, looking, worrying, looking some more. Where is Leo? Where is Leo? It's like a mantra.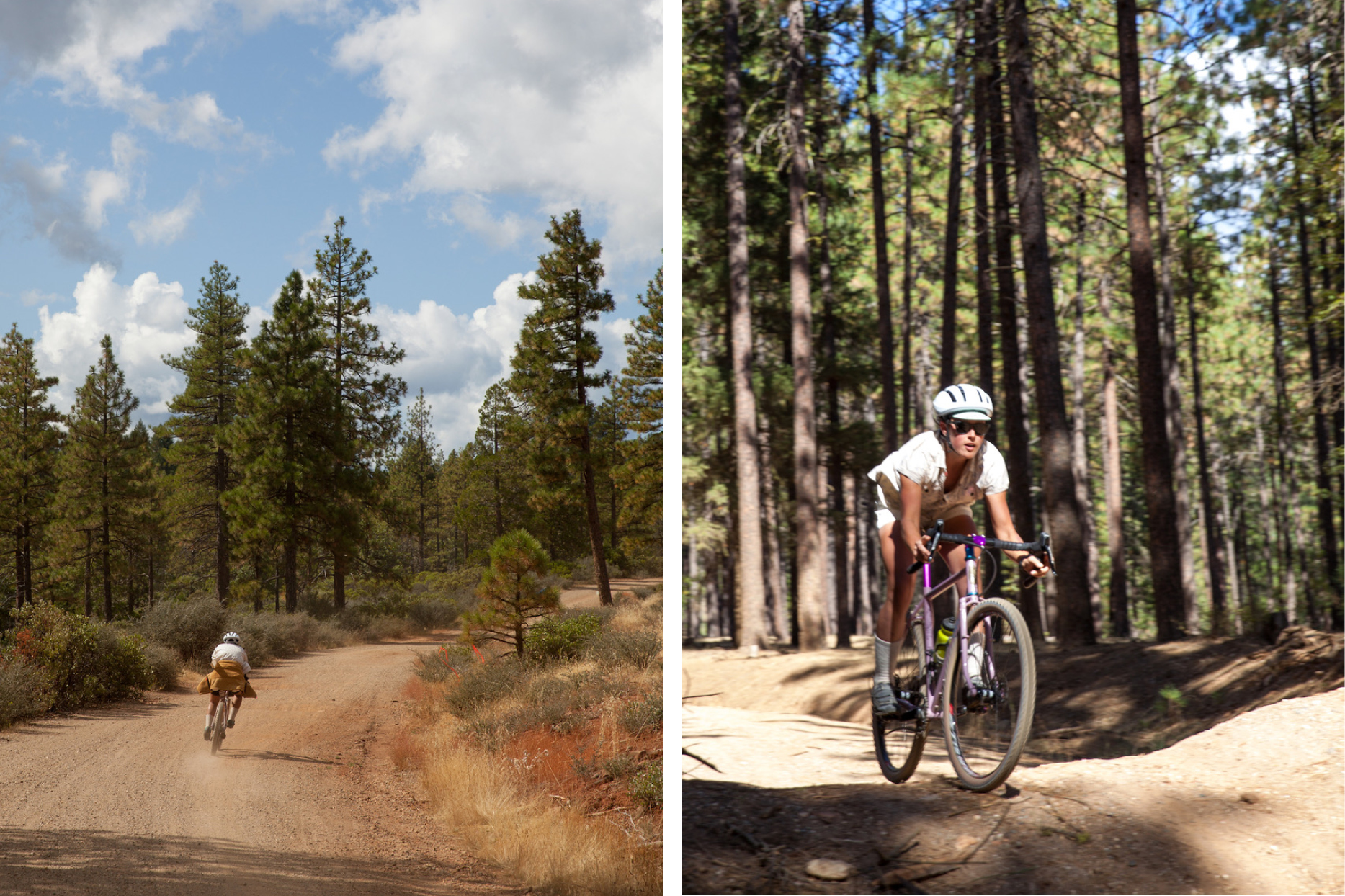 Is he OK? At this point the sun is going down and I am not getting Leo's finishing photo. Can I have a story if I don't have his finishing photo? We are all a little worried about Leo. What do we do? We can't do anything – they have sweepers riding the course on motorcycles and all we can do is wait.

I need to get to Reno, I have photos to edit and the weather is turning again. I say goodbye and leave. This doesn't feel good. I am still worried. Sometime between me walking from the campsite to my car, Leo finishes. The team goes wild and all is good…! Apparently, Leo refused to be pulled and continued riding, no one would or could stop him.

I jump in the car, fire up the ignition and leave. In the rear view I can see the party is just beginning.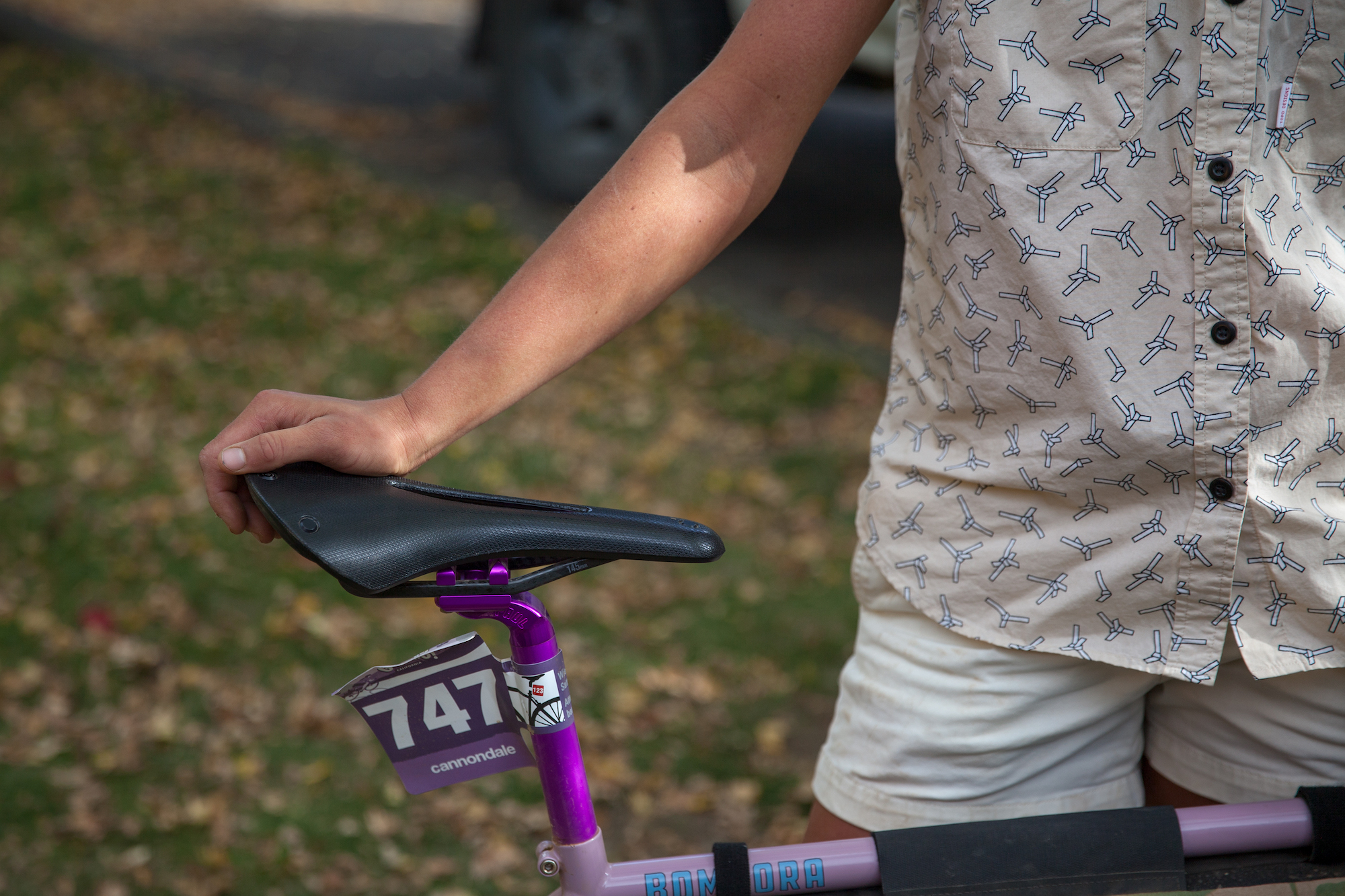 Team Brooks Grinduro Essentials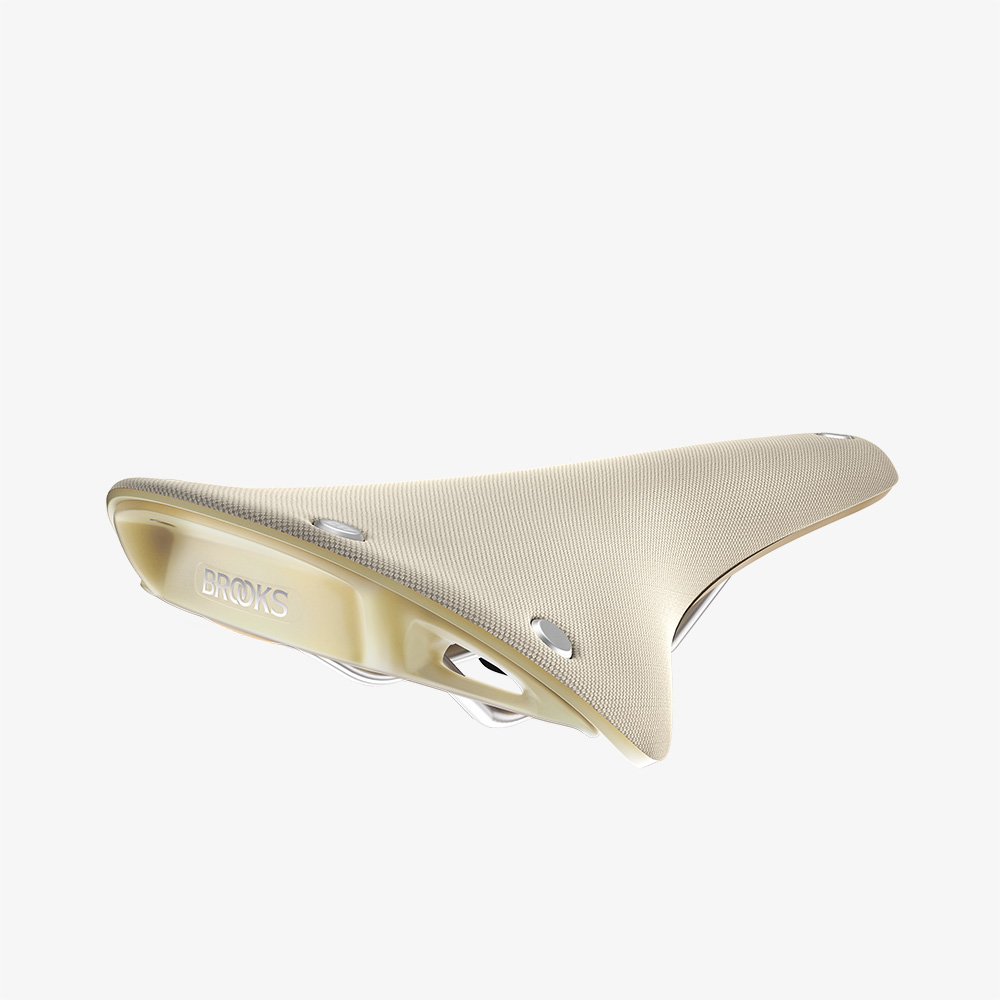 C17
DISCOVER MORE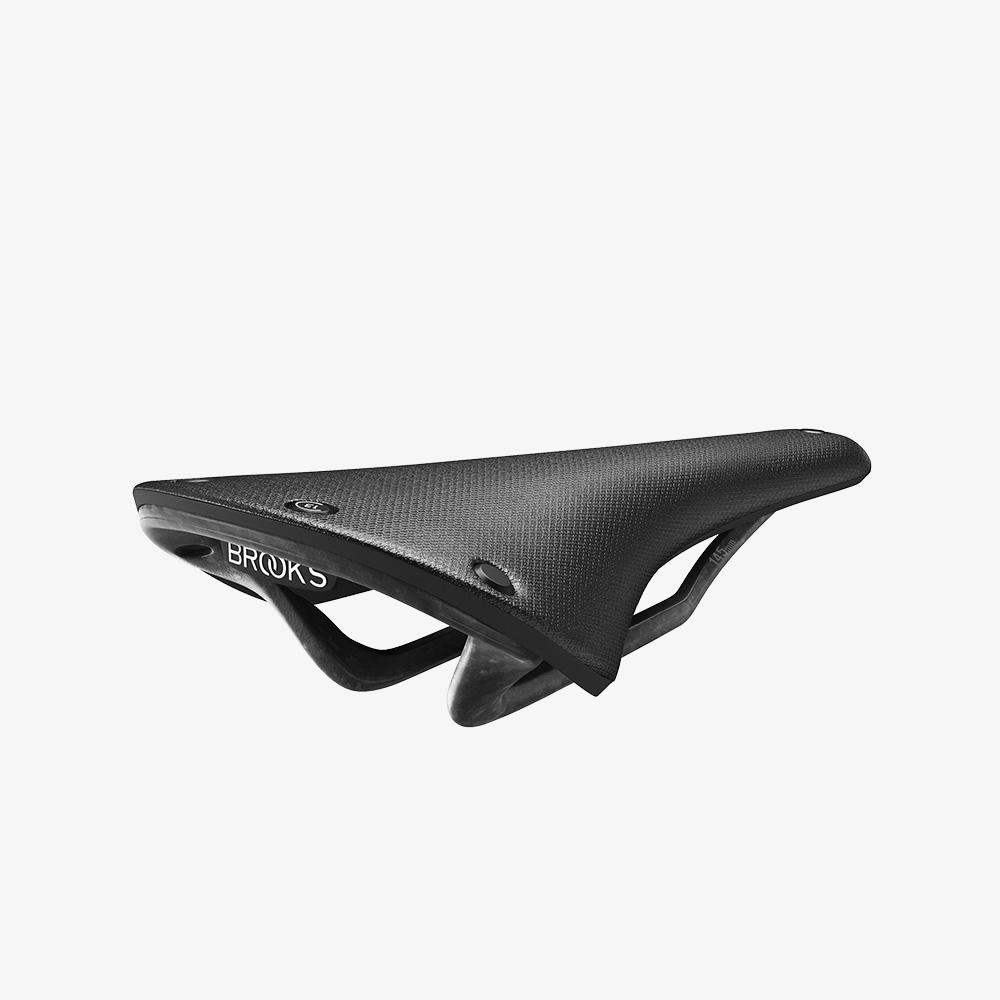 C13
DISCOVER MORE
More Events Stories
4869
North London Dirt 2021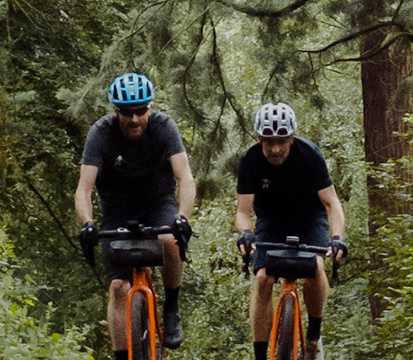 North London Dirt aims to find the hidden riding treasures within reach for London urbanites.

READ MORE

4500