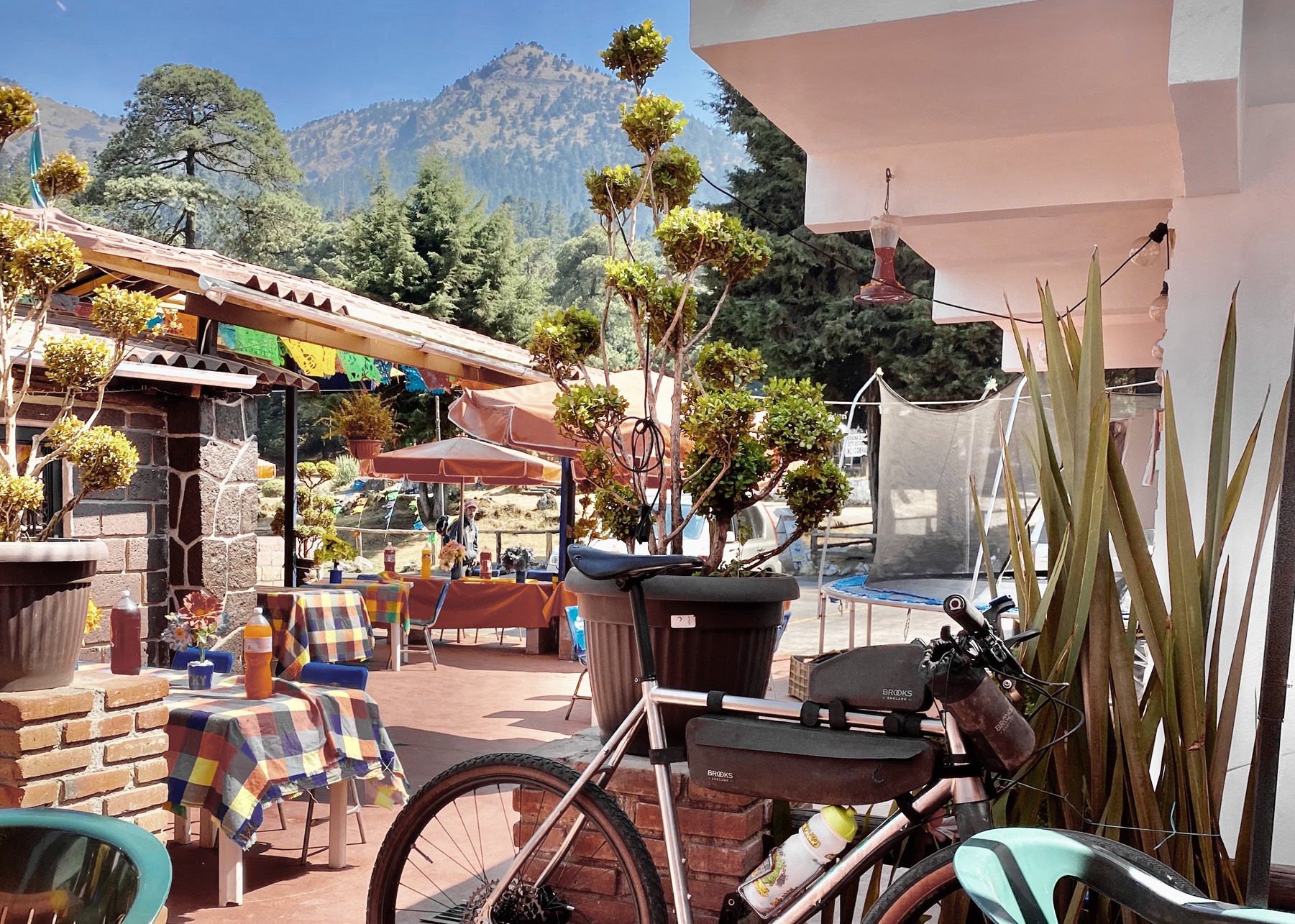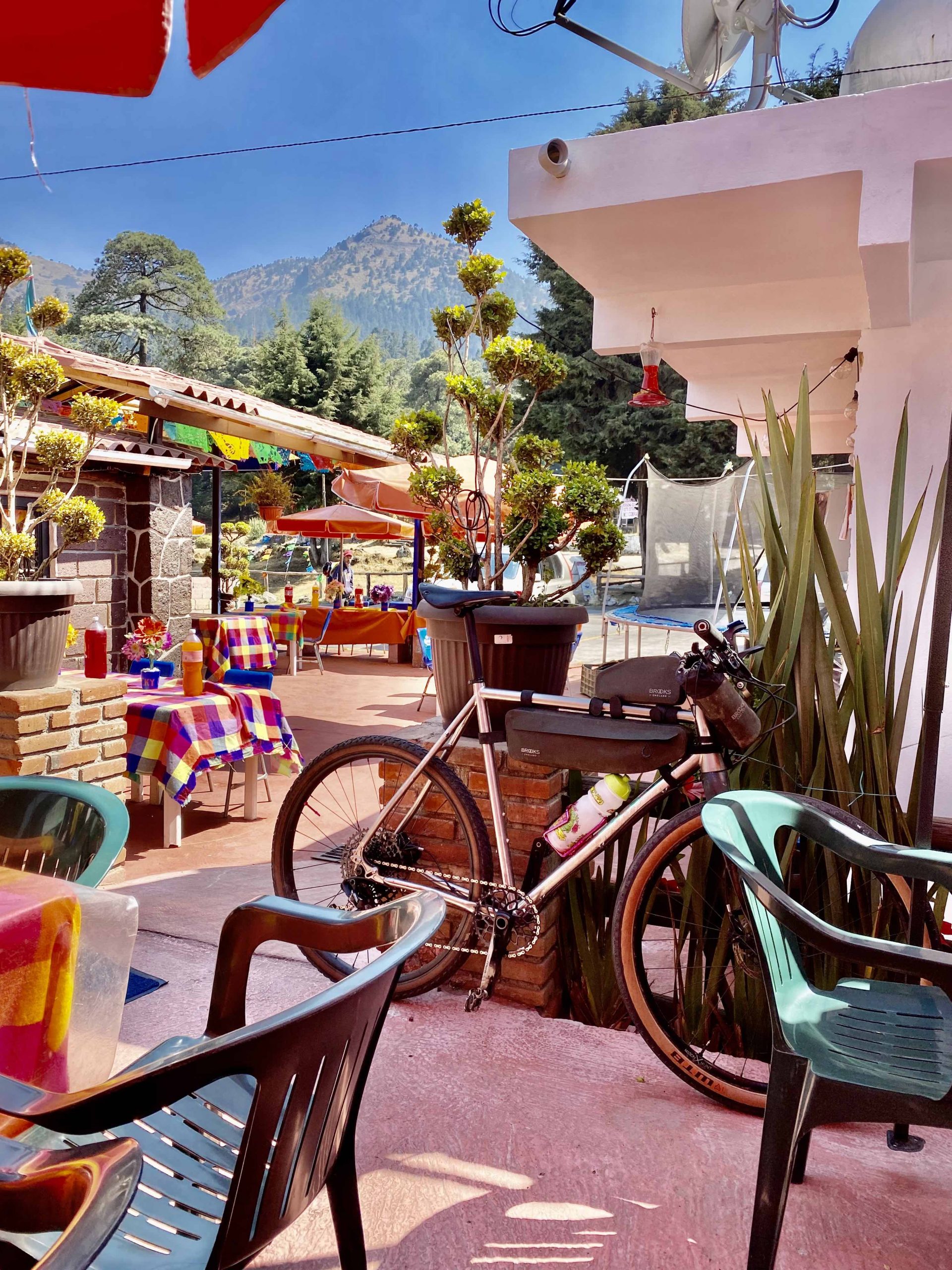 Journeys
Mexico City views
A metropolis with the power to frustrate and delight.
By Allan Shaw
Mexico City, by design, is a city constantly on the move. With a population of more than 22 million, you can pick any transport option and find an ocean of people using it to move around the city. There's a certain level of chaos to everything, but also a relaxed version of order, despite the disarray. 
The city has 5.4 million daily metro users, 6-7 million daily car users and, of course, many, many cyclists.
Cyclists in Mexico City (or CDMX as it is frequently abbreviated), like anywhere, come in all shapes, sizes and disciplines. The purpose and utility of a bike relates to your needs, your resources and lifestyle. For most it is an instrument of recreation and a method of transport, but for many it is also a means of financial freedom.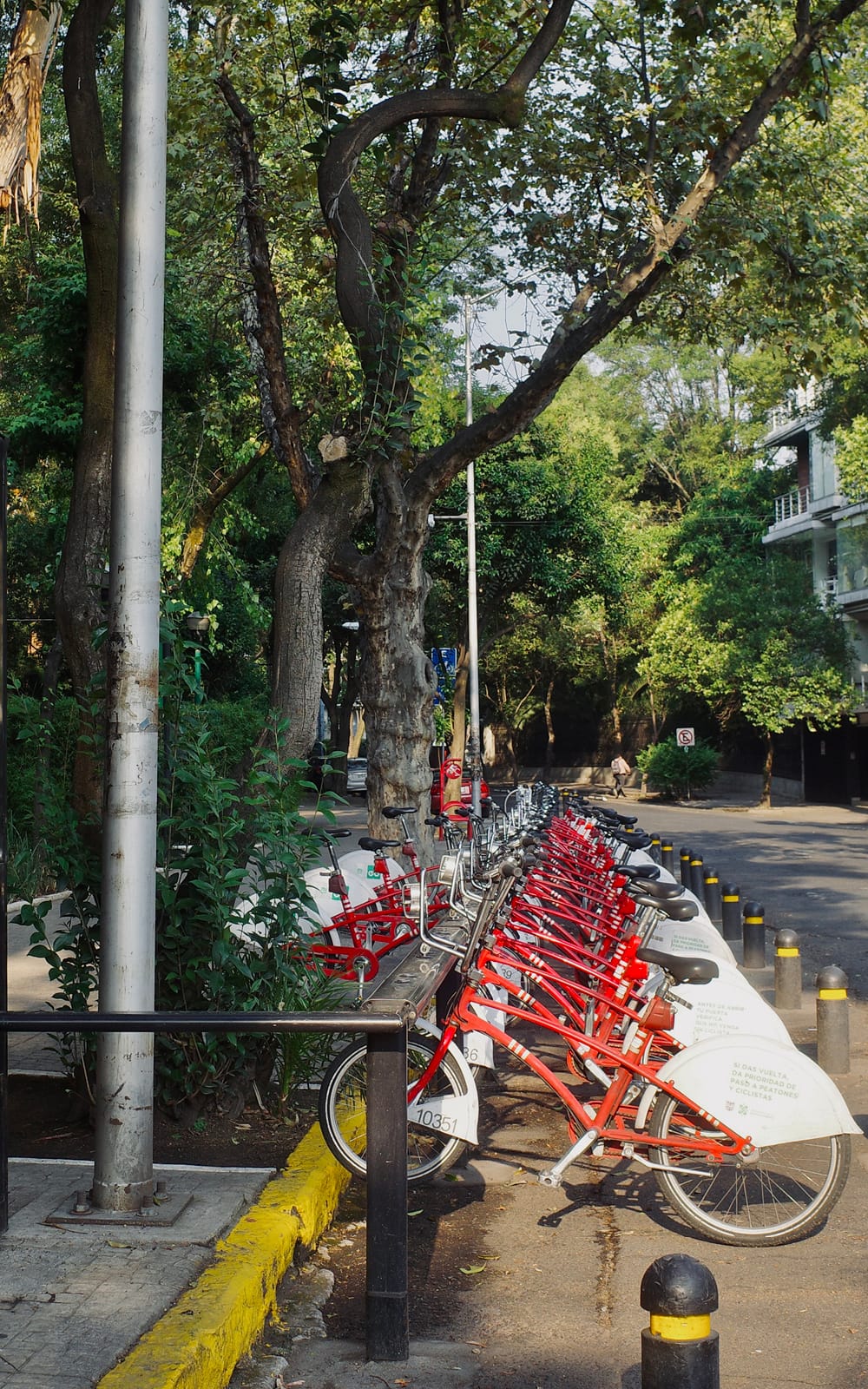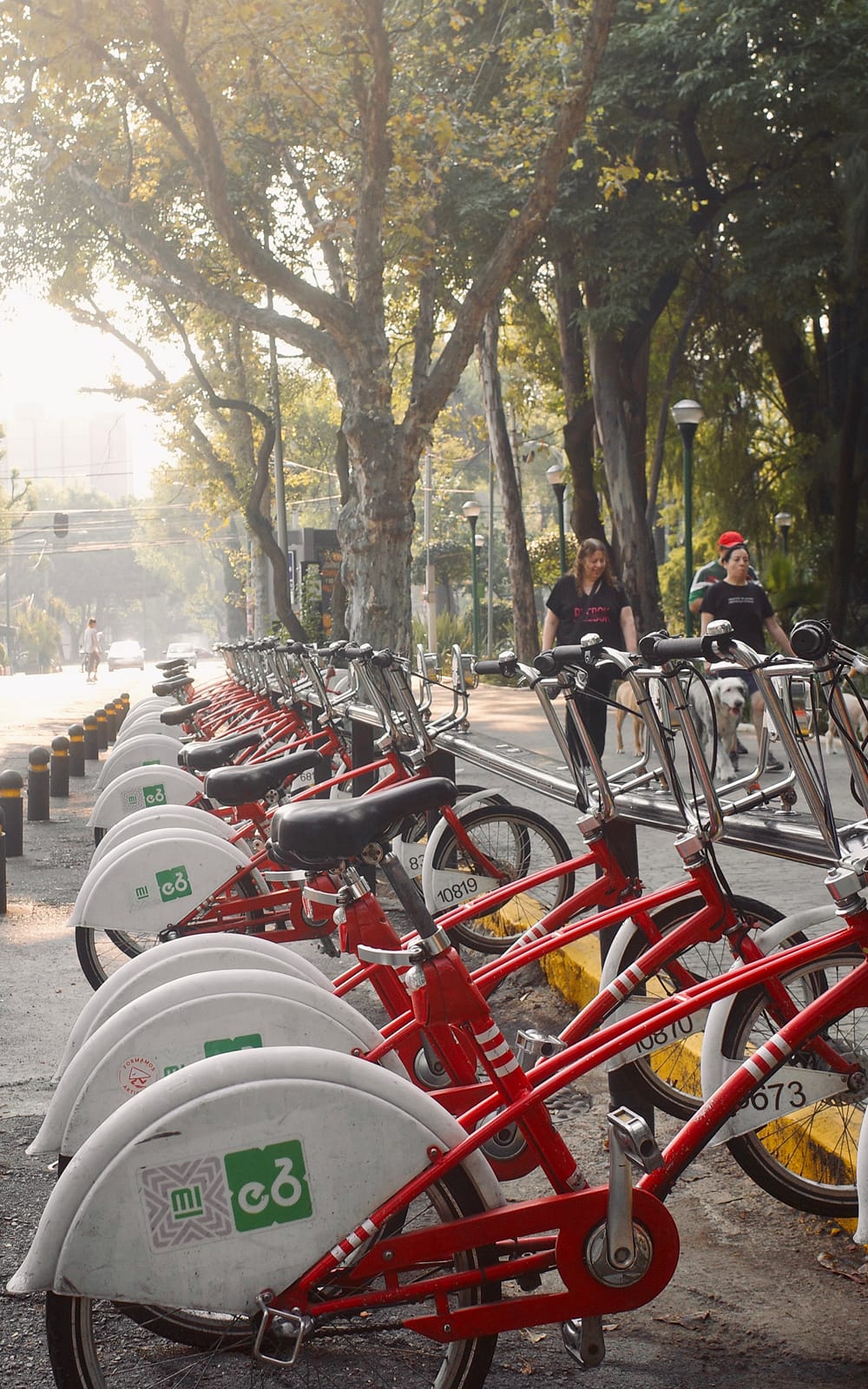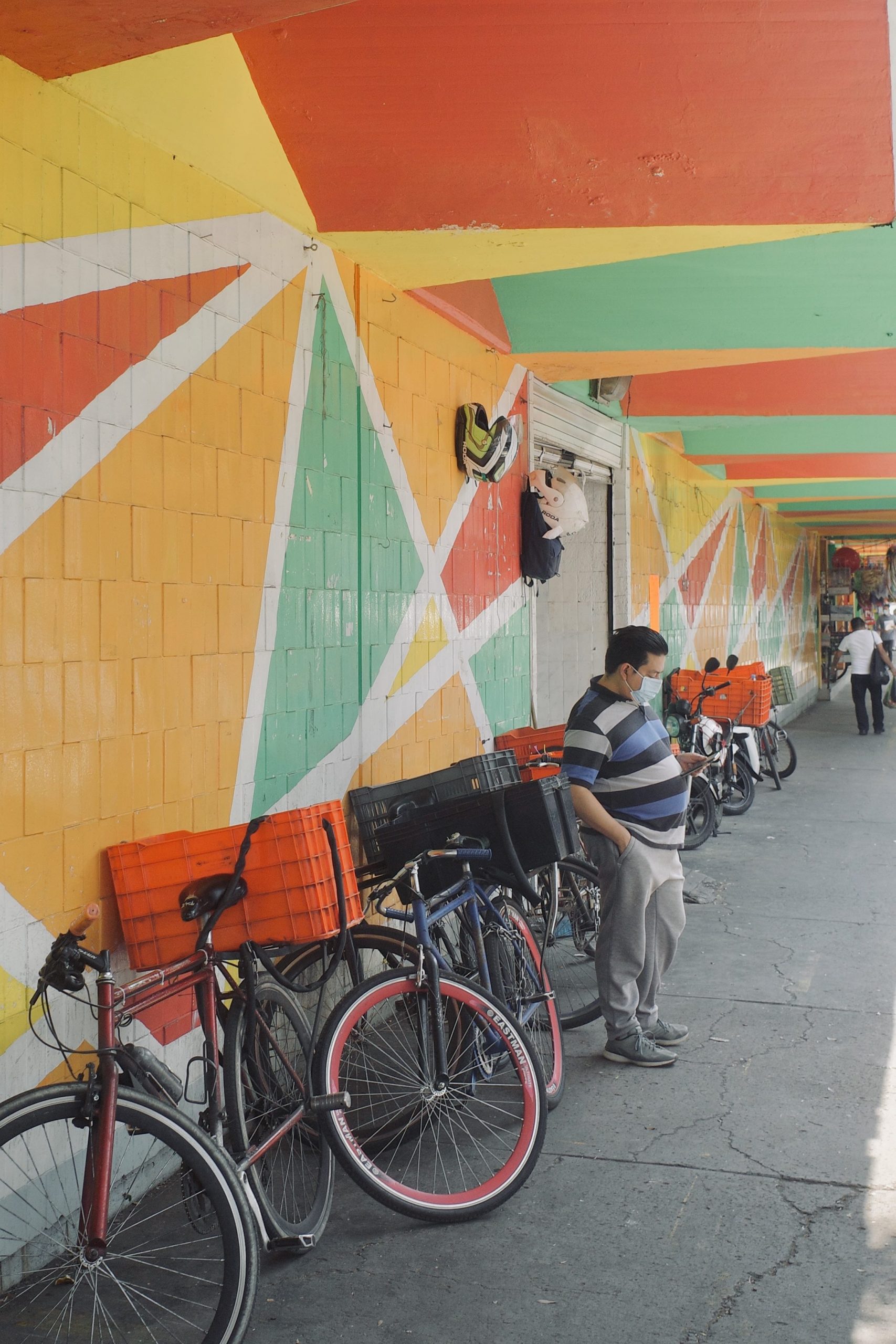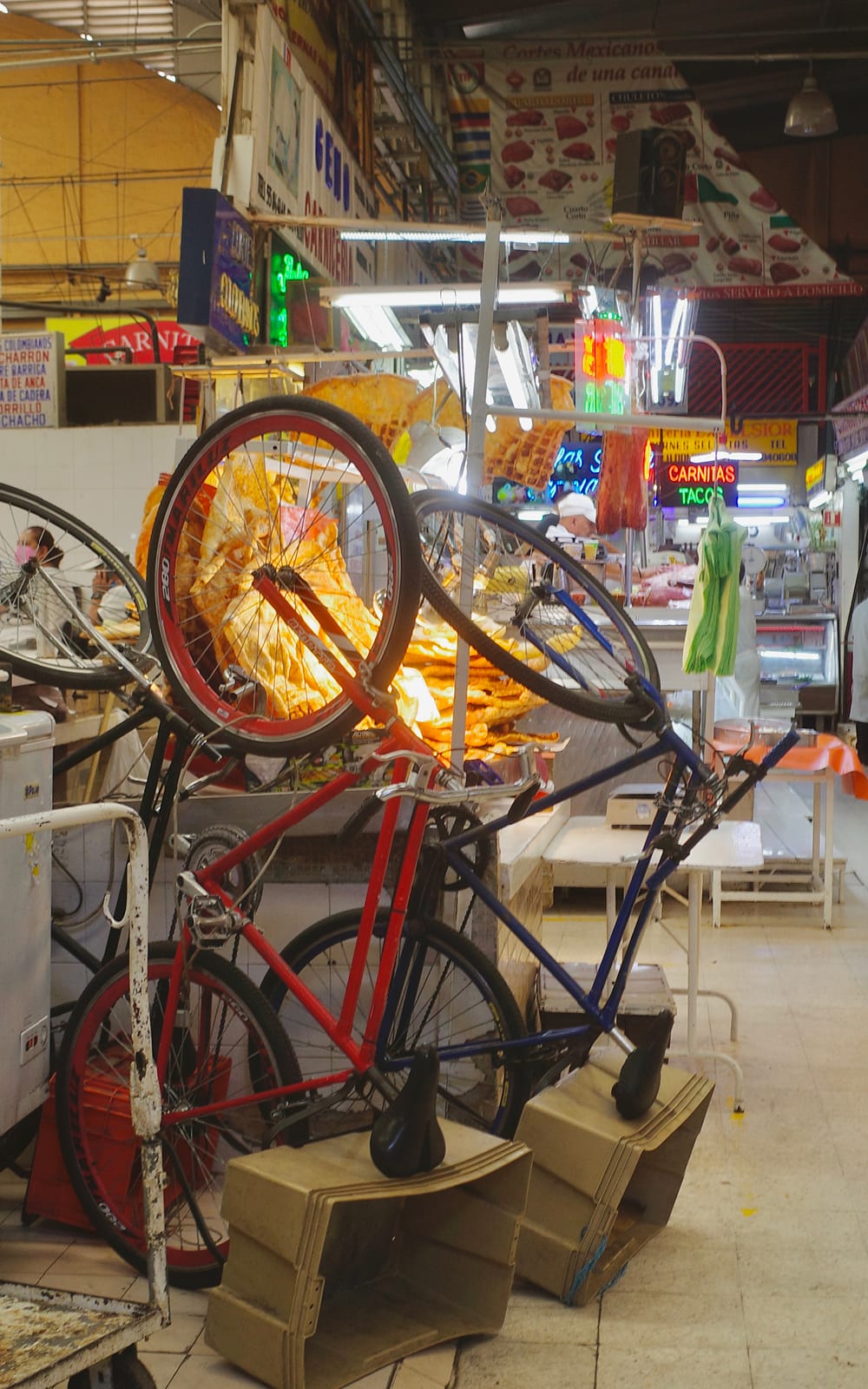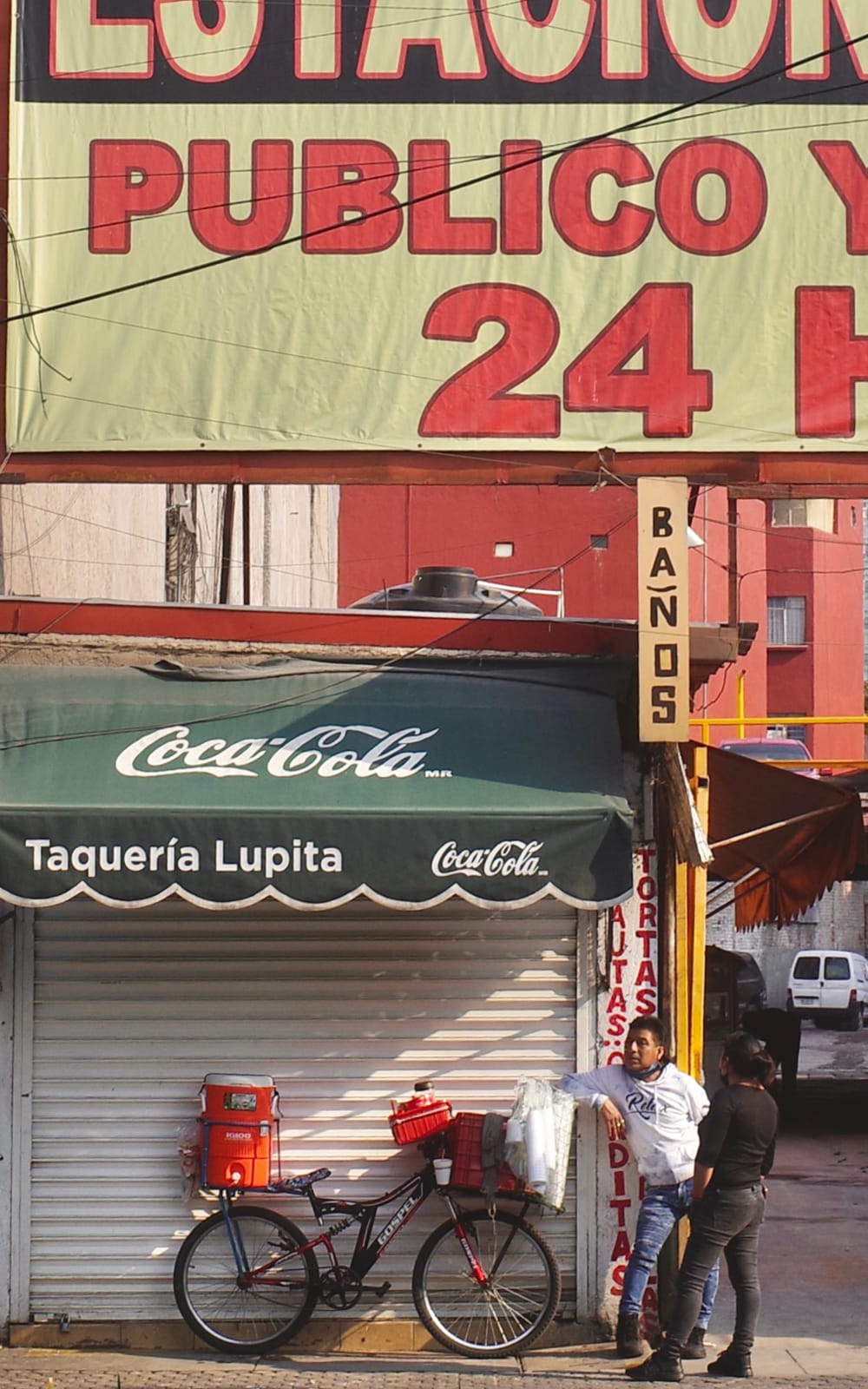 There are many distinct sounds on the street here: the person collecting household goods, selling gas, water or collecting trash, and each has their own specific sound; a recording, a bell or a whistle, that all locals recognise and that cuts through the other noises. 
Almost none are as well known as the person selling tamales from the front of a three-wheeled tricycle. Roaming the streets 24 hours a day, these bikes are a classic and indispensable tool for many in this city. All manner of things can be bought on street corners from the front of one of these tricycles. From your morning coffee and pastry, big bouquets of flowers to huge water containers and those delicious tamales. These bikes are built to hold up to 300kg, travel impressive distances across the city to sell their goods and have been around for many decades. 
The bicycle is also the delivery method of choice for all the local markets, not to mention the ever growing demand for food delivery via apps like Uber and Rappi. A life spent on a bicycle helps feed an ever-growing group of families all over the city.
Lines of bikes collect at the entrance points of markets and busy intersections, each delivery person waiting for their next order, and at various points across the day you can witness impressive stacks of fresh produce teetering on top of old racks being expertly manoeuvred through busy traffic on their way to their delivery.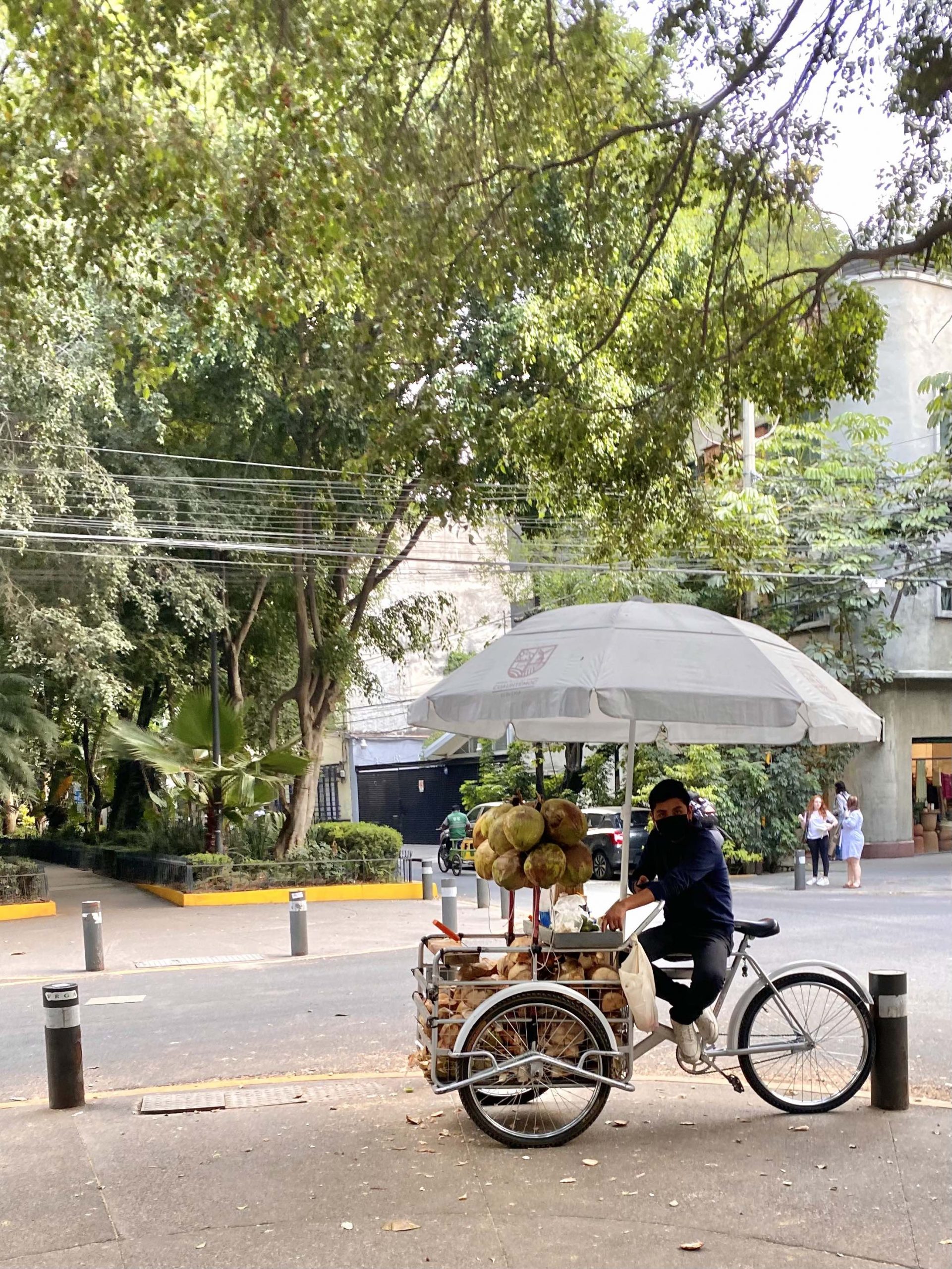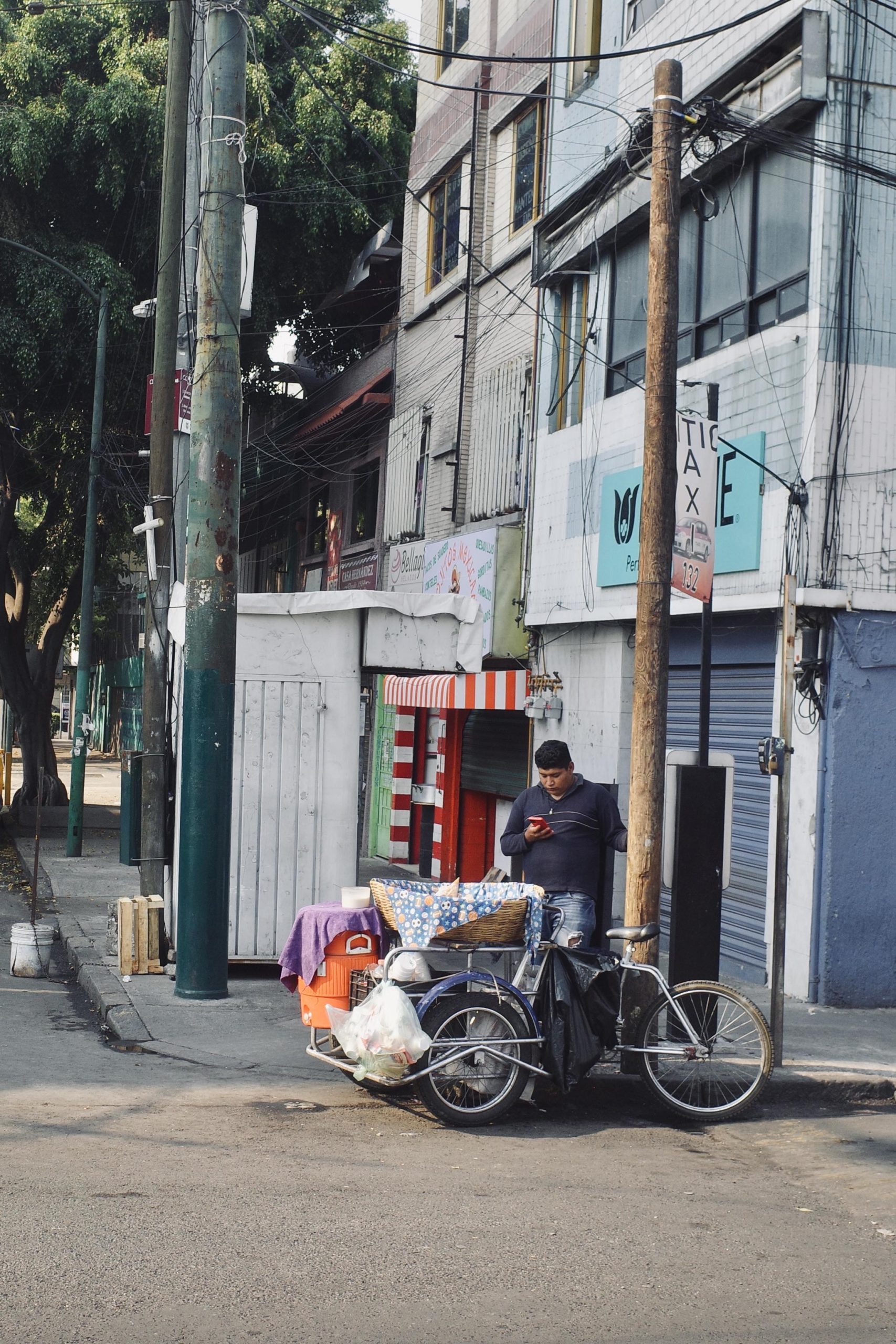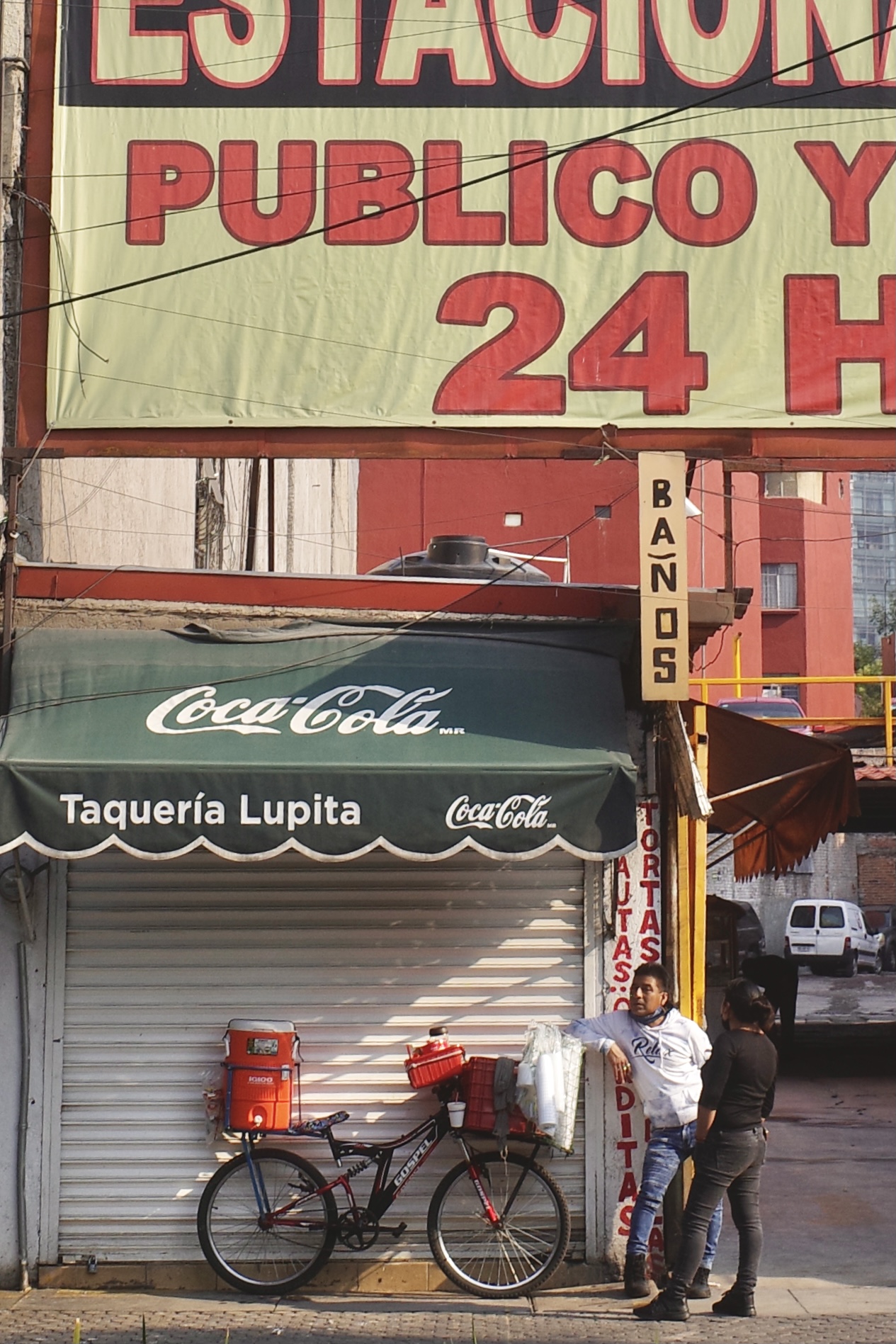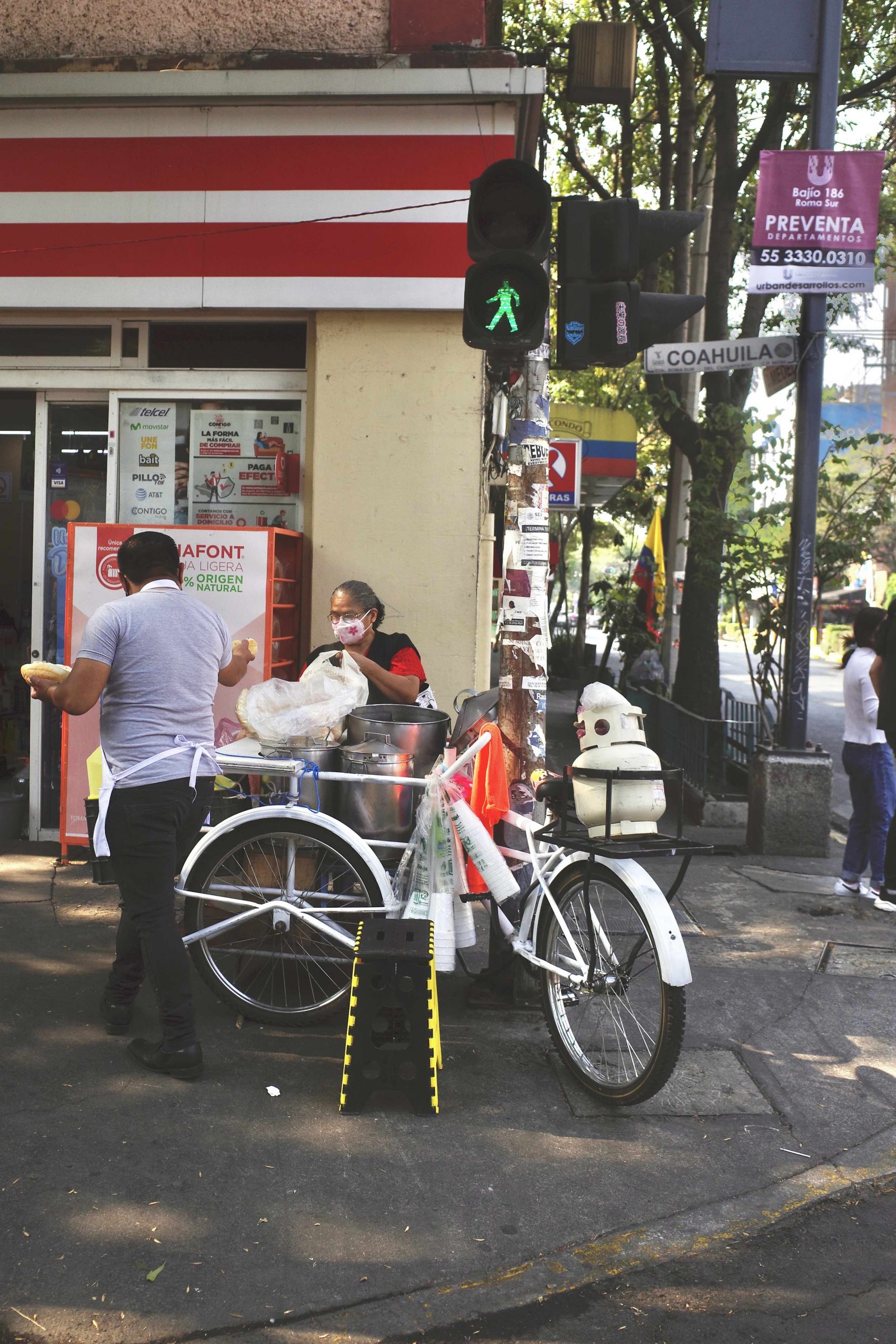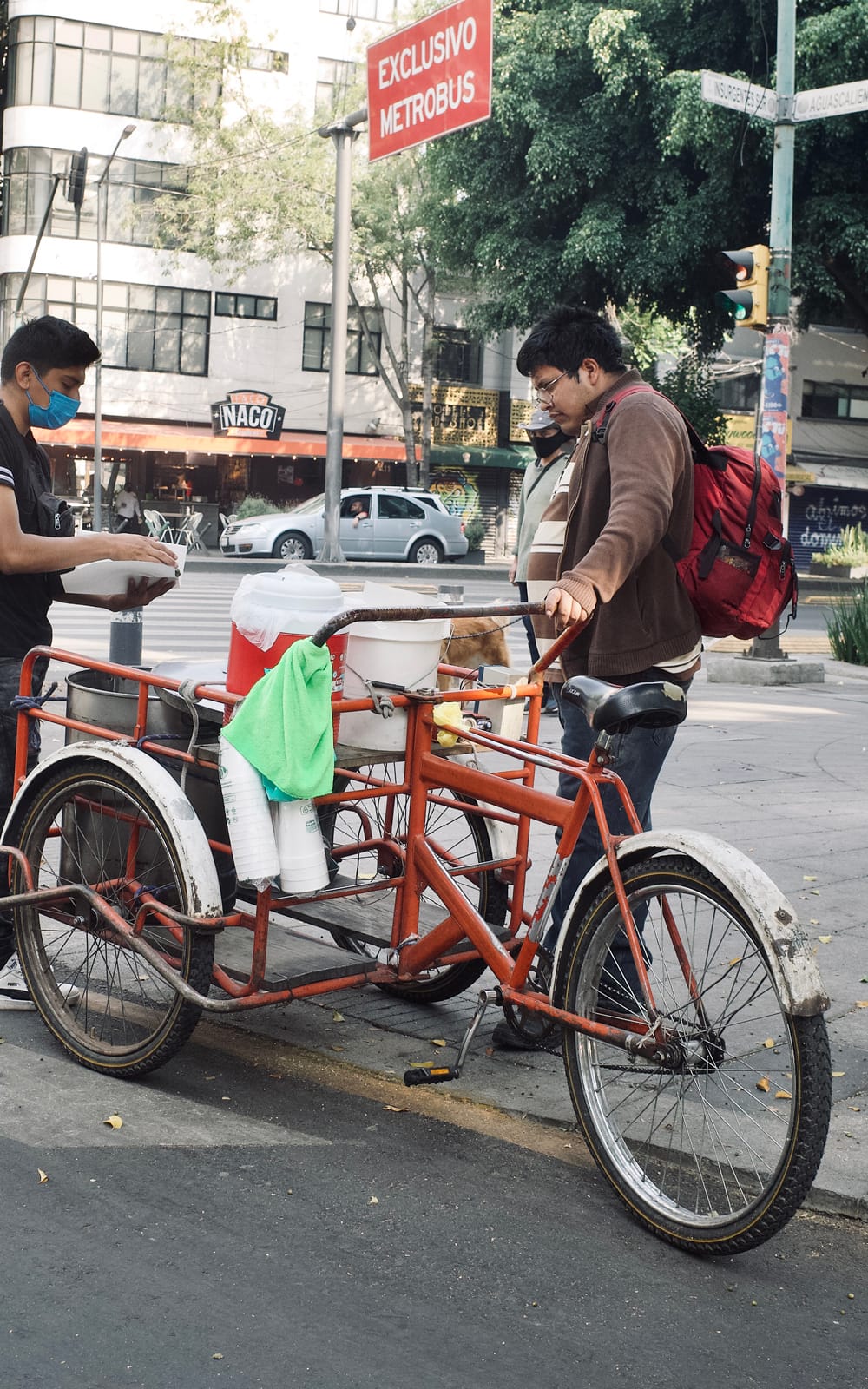 As with most Catholic-leaning Latin American nations, Sunday is a day of rest, a day with the family and a day of relaxed recreation. As many people choose to stay out of their cars on this day, the local government closes a 42.5km section of road looping right around the very heart of the city and keeps it open only for cycling, roller-skating and pedestrian traffic. The event is also staffed and supported with transit police, first aiders and even bike maintenance stations. It's a simple weekly ritual that would be almost unthinkable – even once a year, let alone once a week – in a European capital. It is a well-known and well-used event in the city that appeals to locals of all ages. 
Mexico City also has an impressive bike share system, with more than 450 stations and 100,000 weekly users. With an annual subscription price of $521 pesos (approx £21) per year, it is a functional and practical system that has been in use for more than 12 years. 
In addition to the many vendors on bicycles, commuters and Sunday recreational riders, the city has an ever-present and ever-growing population of dedicated and passionate road cyclists, gravel riders and mountain bikers. 
Tucked perfectly in the middle of Mexico's Transvolcanic mountain range, the city boasts some impressive road climbs, high mountain passes, pinewood forests and epic views. It is true that all good routes include a certain amount of riding on busy roads to escape the city sprawl, but as a city of this size it is still surprising just how accessible, gorgeous and empty these mountain roads can be.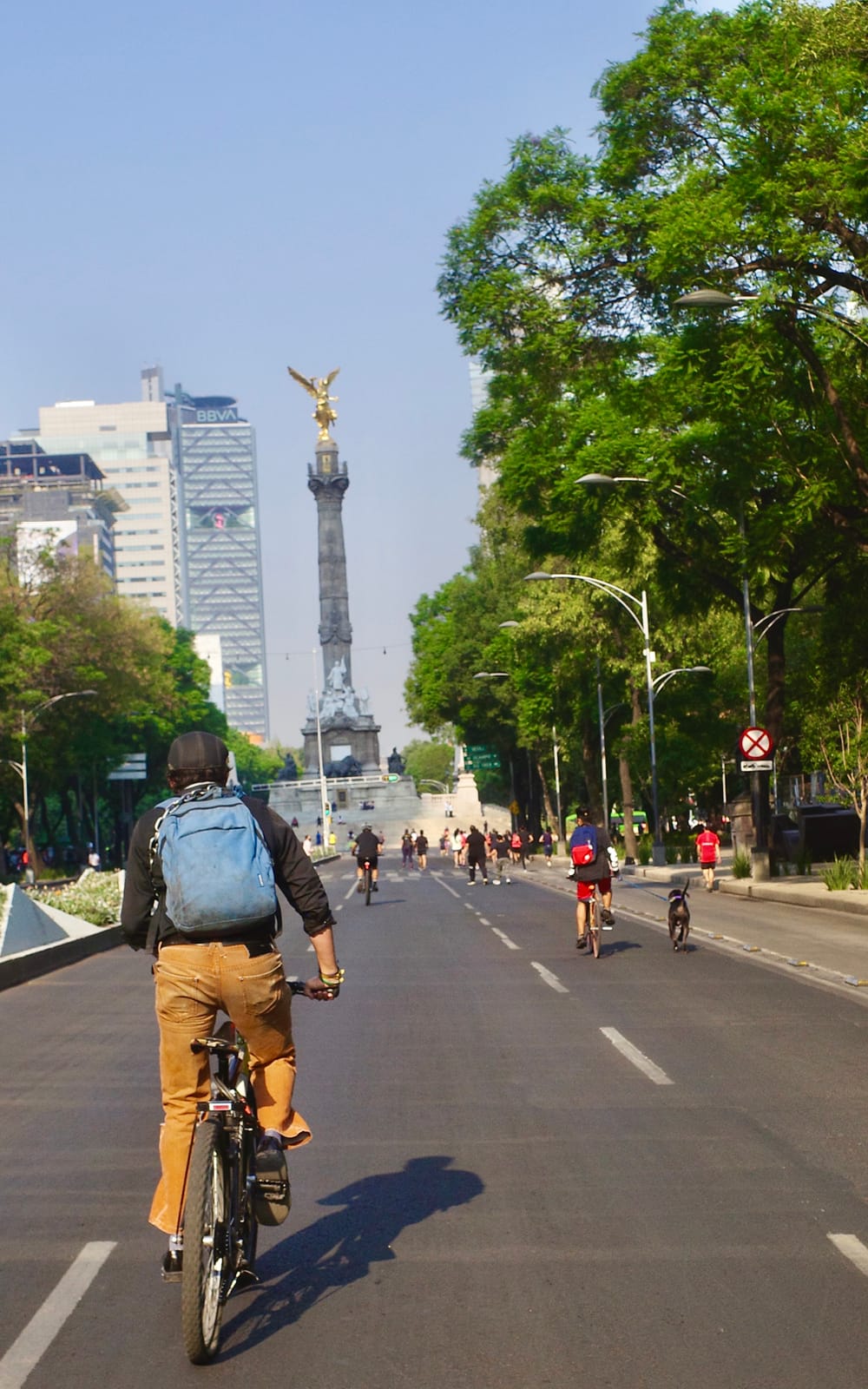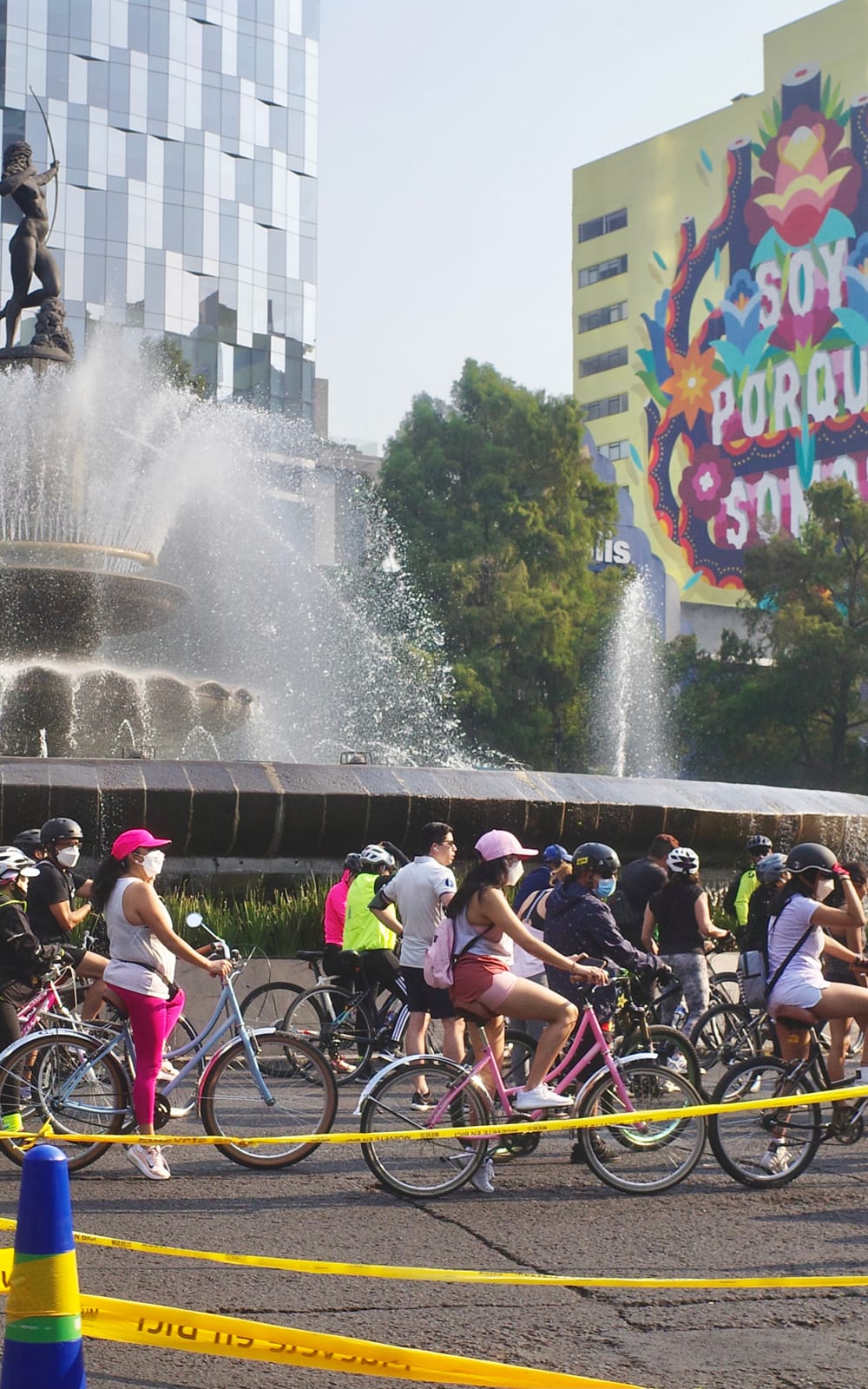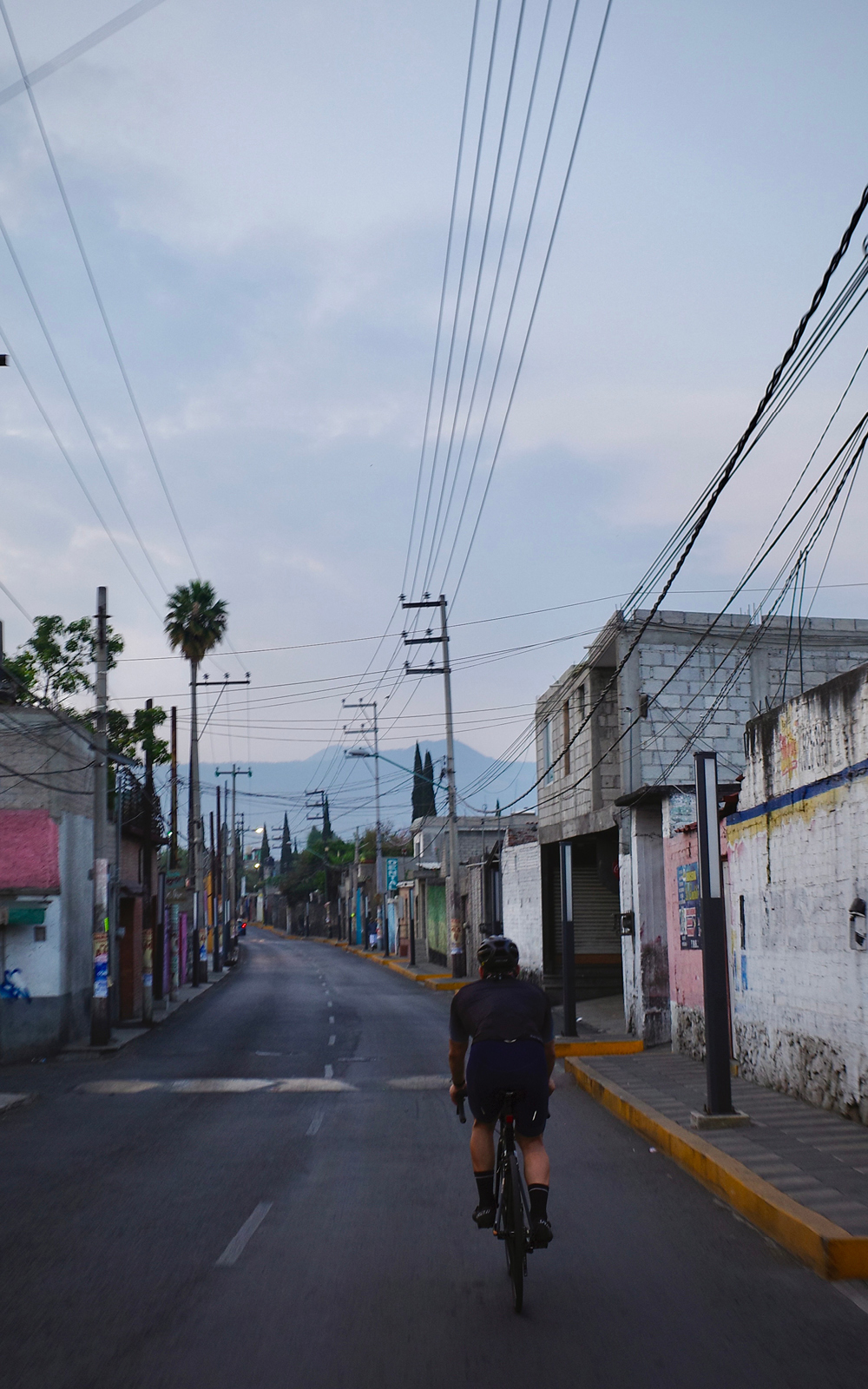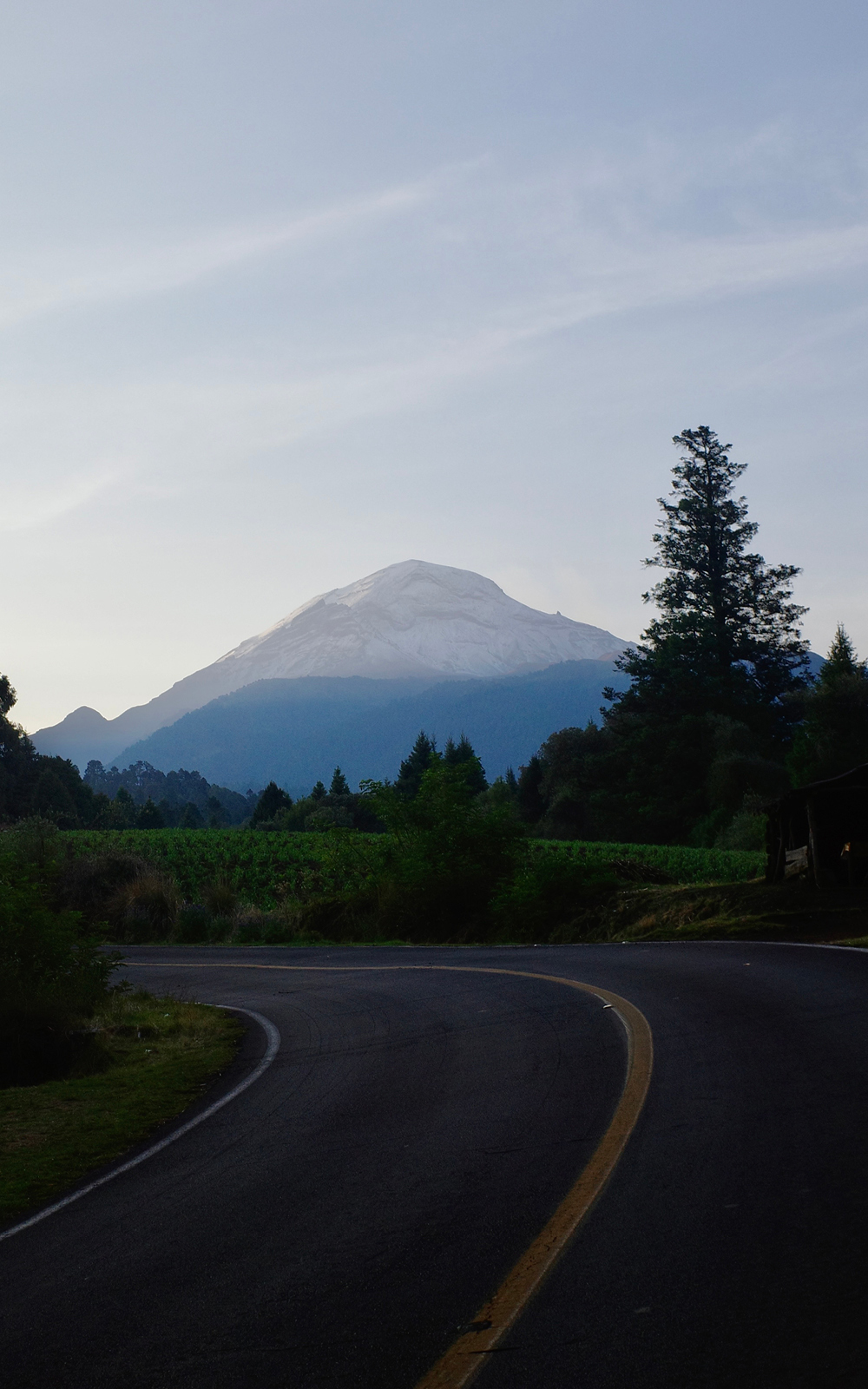 With some well-established, well-known and well-used routes up some of our local mountain climbs – and with very low traffic levels in the early mornings – it is common to see large groups of cyclists setting out to conquer their chosen ascents at the crack of dawn. The city also sits at an altitude of 2,240m above sea level, making it a great place to train. There are many local clubs to join and a growing list of events to attend and in which to participate.
I think it's safe to say when I first moved here that I wasn't expecting to find a paradise of cycling, and yet I can say without a doubt that CDMX is one of my very favourite cities in the world to ride a bike. The city itself is relatively flat, easy to move around and faster than sitting in long lines of traffic. The surrounding nature is full of surprises, always challenging what you think cycling in Mexico should be like. There's an undeniable element of danger to cycling in any city, and CDMX is no exception, but the level of diversity, accessibility and relative rideability is pretty special. 
This city will challenge you, possibly frustrate you but also very much reward you for your efforts. 
Allan Shaw is a messenger, ultra racer and campaigner.